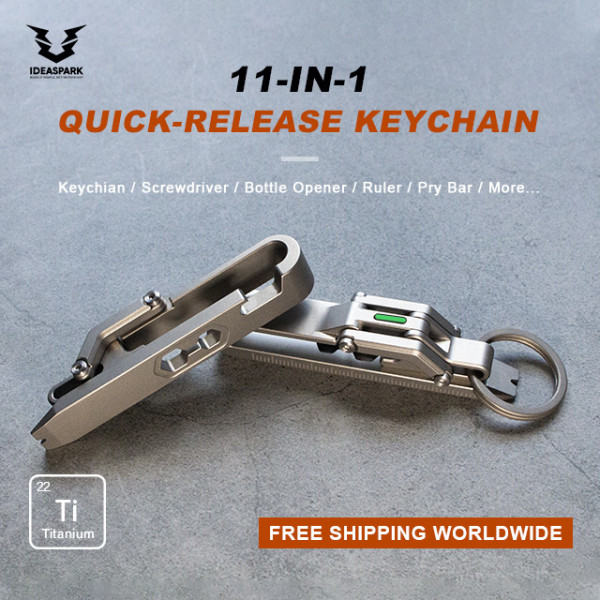 11-In-1 Ti Multifunction
$76,934
raised out of
$5,000
Concept
Redefining EDC- | Keychain | Screwdriver | Bottle Opener | Ruler | Pry Bar | Box Opener
Story
The World's First Multi-Function Quick-Release Keychain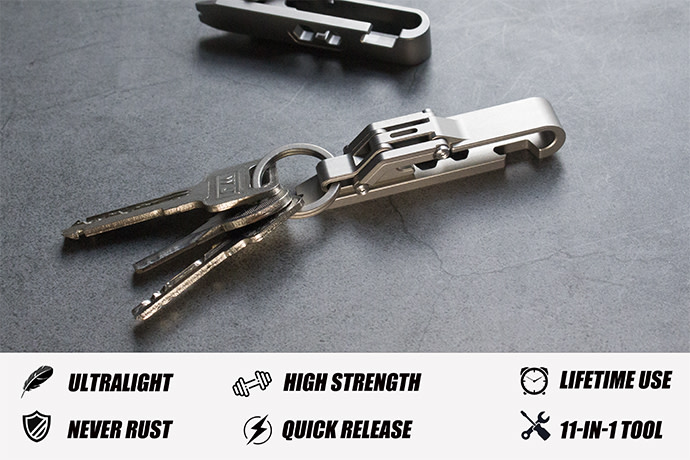 Hi  Backers!
Welcome to our project site.
We are team IdeaSpark. And we feel so excited to meet you with our newest product K-Smart, the world's first quick-release keychain with 11 essential functions built-in, made of high quality titanium, perfect for quick fixes and crafty save-the-day moments. You can easily attach it to a belt or a backpack strap etc.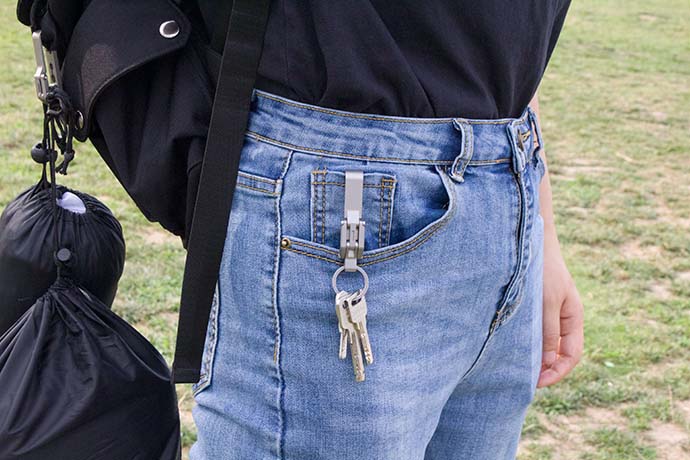 Below you will meet K-smart, which were born with a mission to use minimal material to realize the maximun functions.   Though we don't hope a situation calls on emergency actions, but it is always correct to be prepared. Therefore this kind of built-in multi-tool can be a best choice for any daily task, and it is not heavy or large to carry, weighs only 0.065lb (29.5g), and with the size of 2.98in, but integrates at least 11 high-quality tools. It is for sure a must-have item of your EDC collection.
Now, it is time to upgrade your keychain!
Innovative Design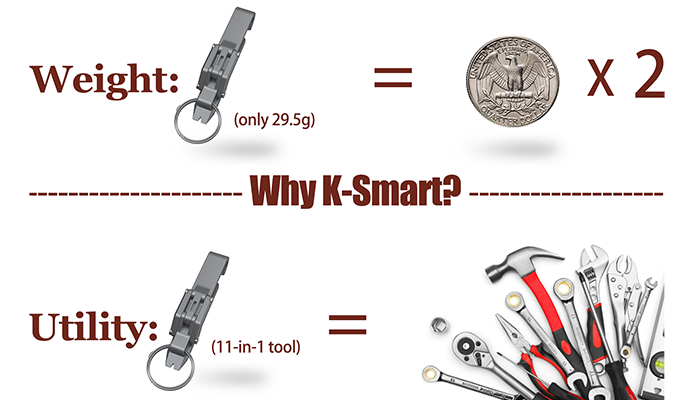 K-Smart is the weight of 2 quarters, and the same size as a key, but contains at least 11 tools built in, which made it the best choice of everyday carry.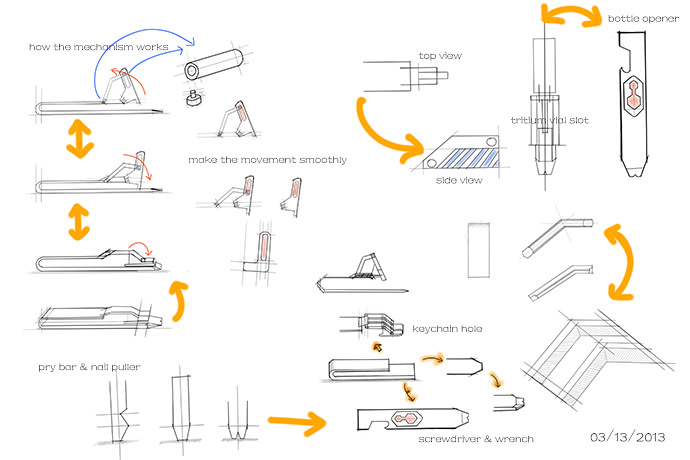 This sketch shows the process of how K-Smart was born. It was not easy. We considred everything when we made it! We want to use the minimal material to realize the maximun functions. So we gave every piece of material a function.
All the component except for the 4 tiny screws are made of high qulity titanium, and CNC machined.
Minimalist Design & Maximum Utility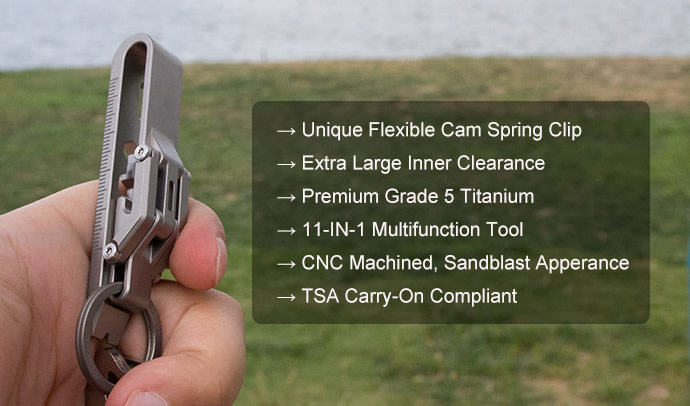 Hook it! Clip it on!
K-Smart has a clip closure. With it's anti-lostdesign, hooks to your jeans, belt, or something with a loop or clip it on the lip of your pants pockets or your bag. No need to worry about keys falling off, which will prevent you from losing keys or forgetting them. It fits comfortably on your belt, more comfortable and convenient to use.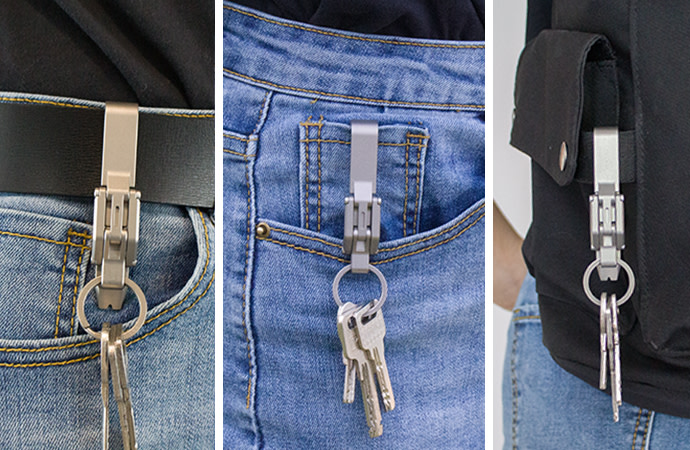 Quick-release design & One hand operation
Made of titanium, lightweight and portable. Just open the button, get keys on/off the loop and then clip it on your belt or jeans by one hand.
Glow in the Night!
There is a tritium vial slot on the top. You can put on any color tritium vial you want!
It will help you to eaily find your keychain in the dark.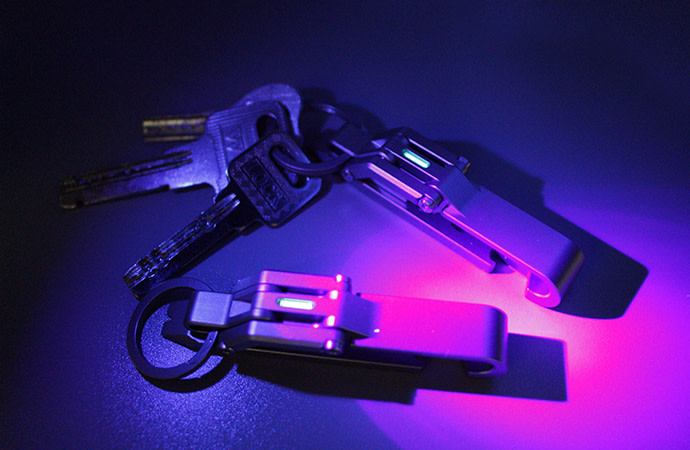 We don't supply tritium vials.  You can get it in your location. Then simply paste your tritium vials into the already tiny slots on the keychain, the installation is super simple and easy.
10-IN-1 Multi-Tool 
K-Smart lets you carry 10 high-quality tools on your keychain, like box opening, bottle opening, Nail pulling and much more. Beside, It is TSA COMPLIANT and airline safe that you can take it with you when traveling around the world.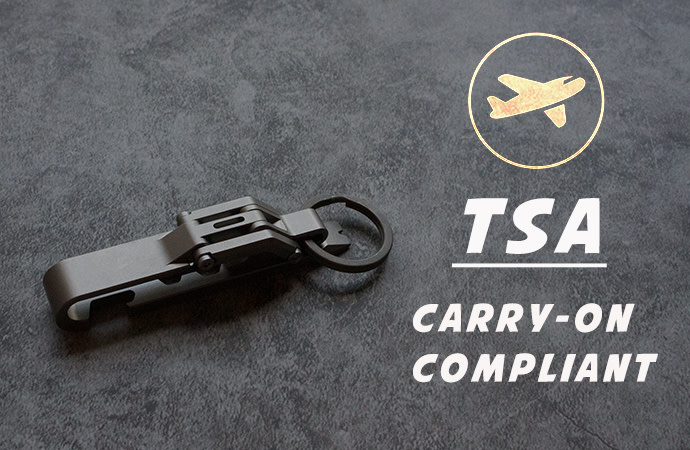 Efficient, Versatile, Quality Tool
K-Smart's versatility and unique design makes it ideal for your everyday adventure!
Keep it with you at all the time to quickly respond to practionally any tasks for everyday carry situations. It is just a crucial component of being prepared!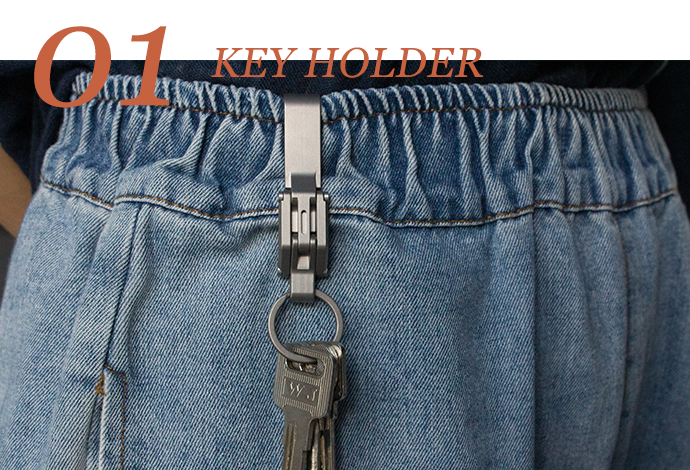 This titanium quick release key chain makes it very easy to add or remove keys and to put on or take off your belt loop or lip of your pants pockets.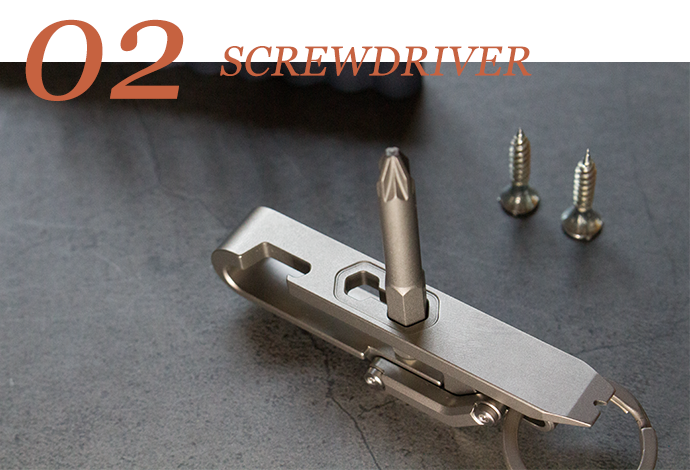 This multi-tool can even fix your bike, closet or anything else. Use 1/4″ (hex bits).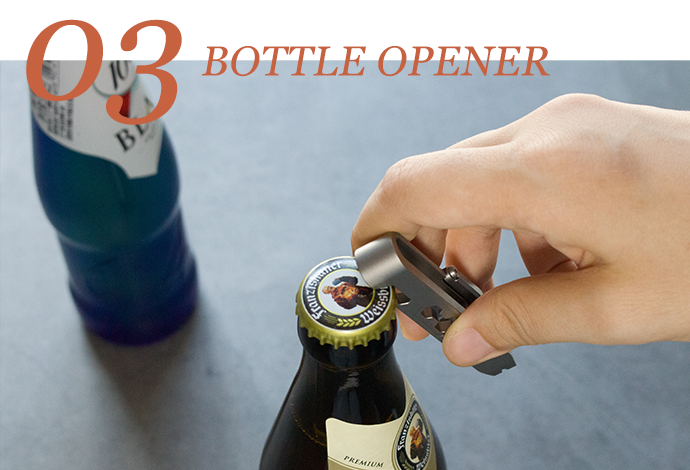 If you get thirsty, they will open bottles and cans.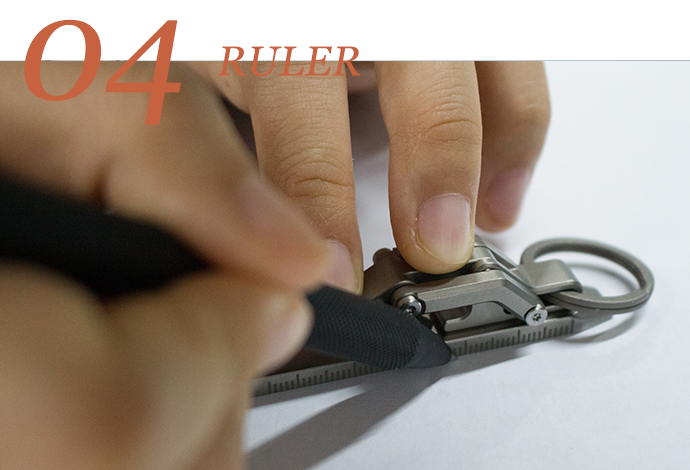 Produced with top laser etched technology, all the graduations on the scale are supreme clear and accurate, which give maximum clarity and readability every time you use it.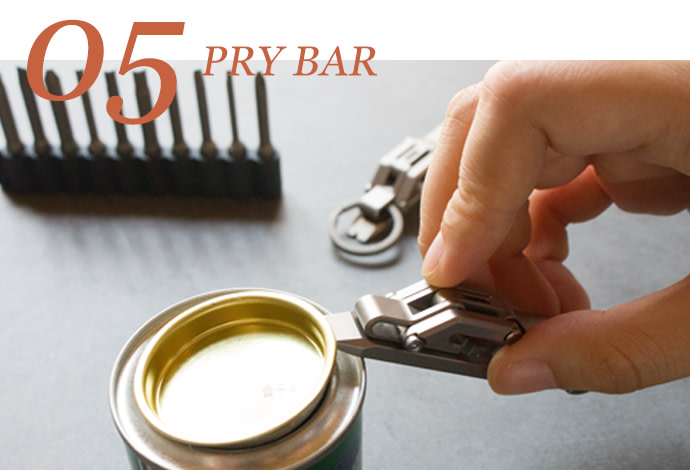 It can pry wedge items open, wood boxes, paint cans, stuck windows, shipping boxes and more.
You got new package? K-Smart will open it for you!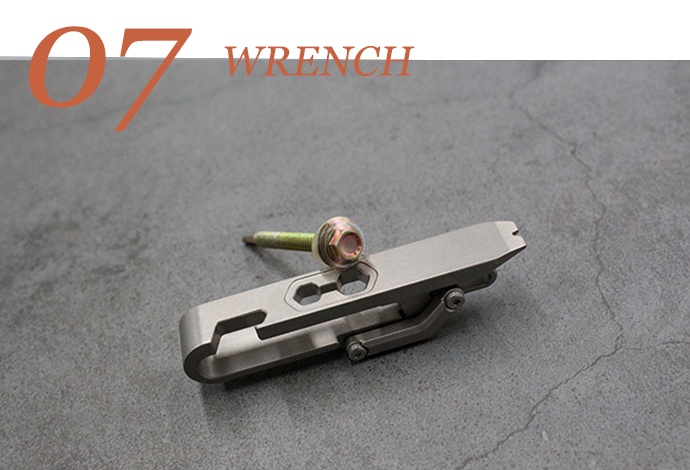 3/16" Hex wrench | 1/4″ Hex wrench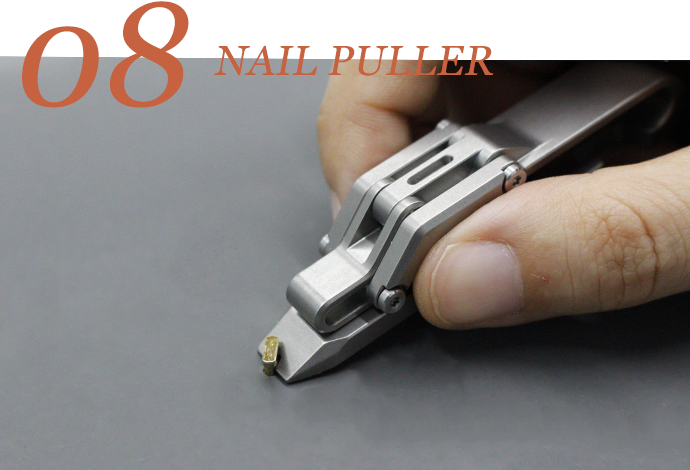 Remove nail, staple & hardware…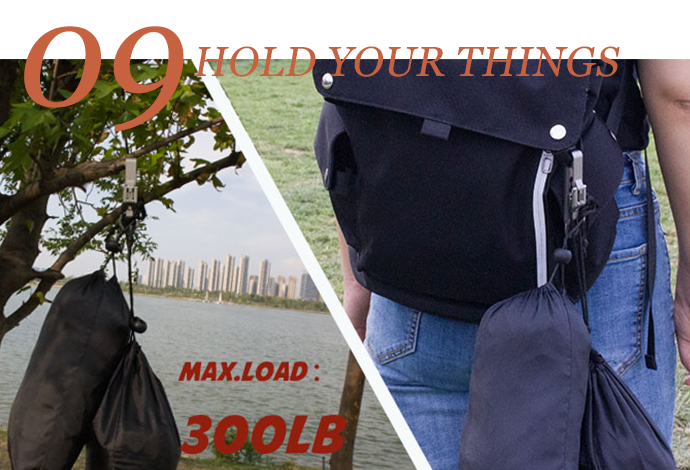 This is designed not only to carry keys or small things but also carry big staff when hikiing or going outdoor activities.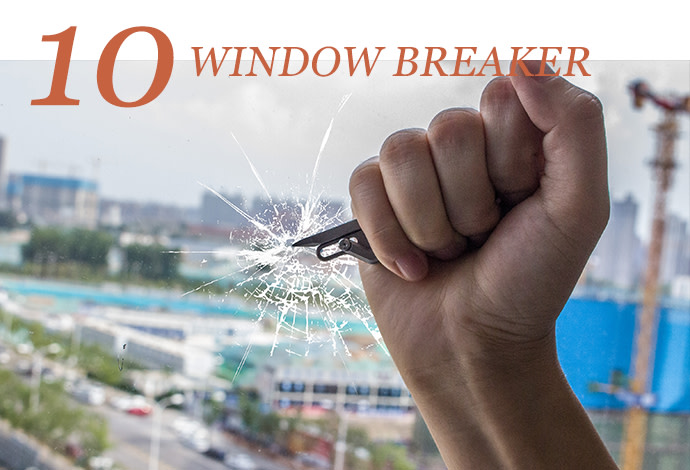 In case of emergency, you can brake glass.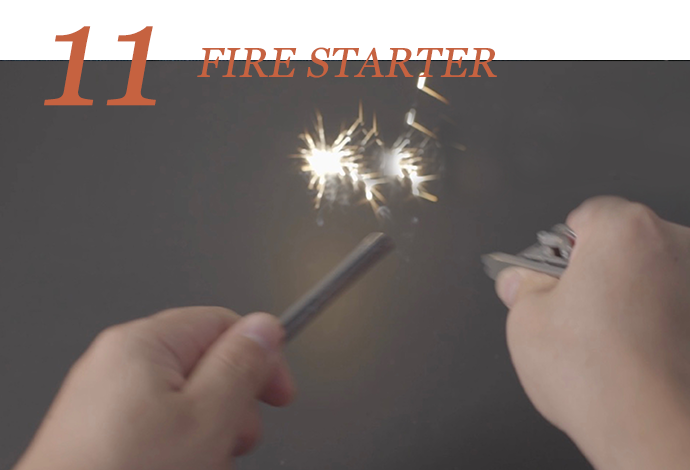 Like Adventure? K-Smart will help you start a fire when needed.
More functions…
Are you excited to meet K-Smart? 
Well… they are for sure excited to meet you! 
 SPECIFICATION
Materials: Grade 5 Titanium
Weight: 29.5g / 0.065lb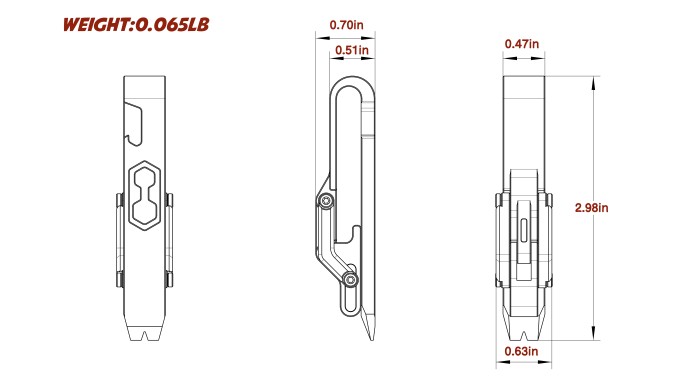 REWARDS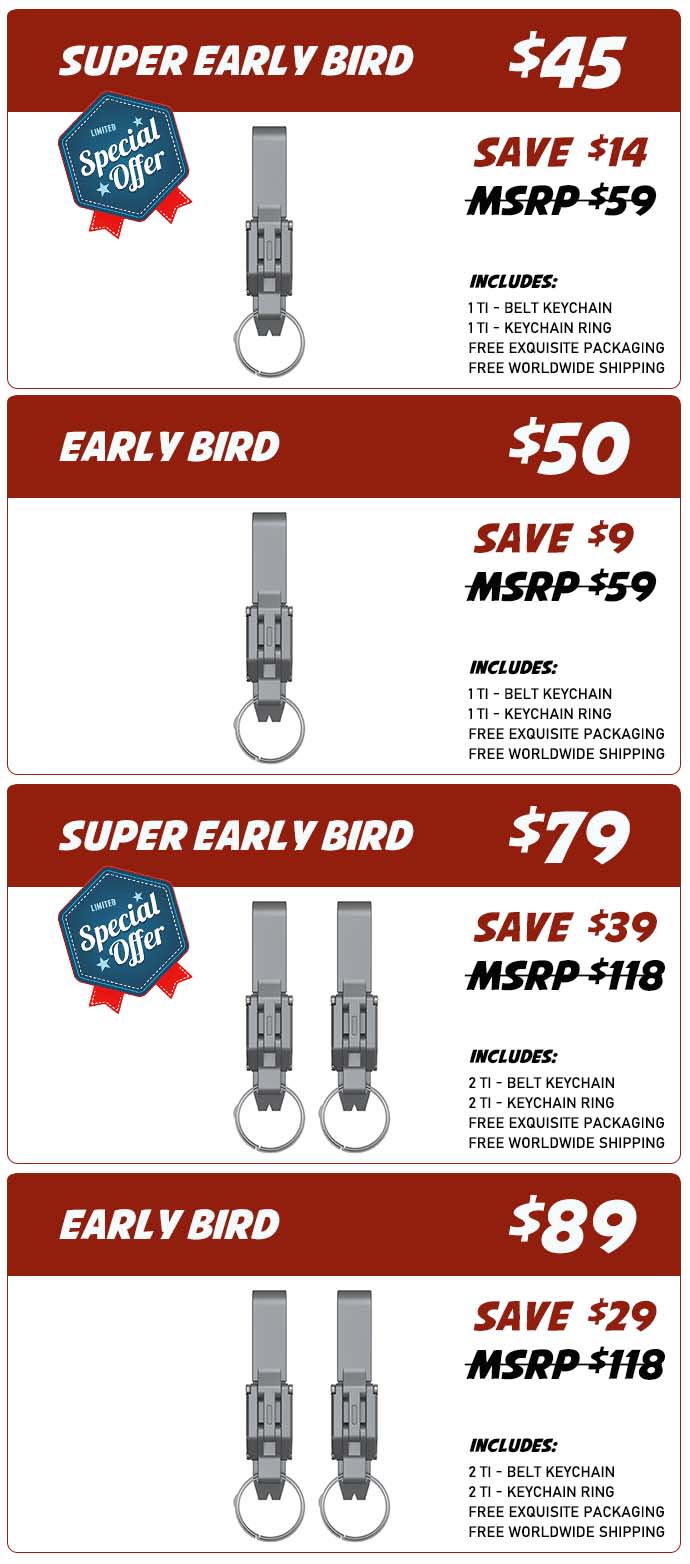 Never get your keychain lost!
We can have your keychain custom engraved with your name(initials)& phone number, in case you got it lost!
You can also have it engraved with some words that is special for you. If you make it a gife for your family, frineds and someone special, you can also have it engraved with some good wishes. It is depend on you!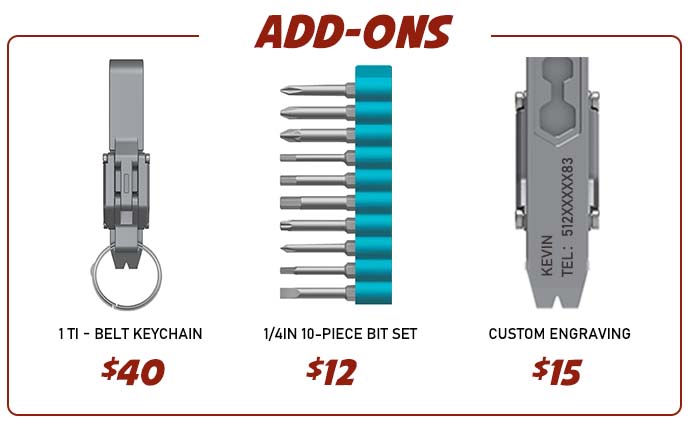 MY STORY 
I see myself as a creative, artistic and ambitious product designer with a talent for thinking outside the box and coming up with innovative ideas and designs. I have worked in a design industry for the past few years. I pride myself in providing excellent service to all stakeholders and seeing the positive impact I make in people's lives and businesses. Now, I will start my new life chapter here by designing items that I think really matters. Thanks for all the people who get involved in my life! K-Smart is my first project, wish you all like it, and wish you can make the most use of it. Many Thanks!!
Risks and challenges
There is always some risks during the fulfillment, here are some risks that may happen in the future:
1. Shipping Delay Since the exact number of backers is unknown to us, so the timing may fall out of schedule a little. But we did leave ourselves with extra time already, and we will try to get ahead of time for each step, so don't worry.
Shipping is another potential problem as well. Should the shipping take way too long than regular time, we will assume the package is lost and resend the reward.
Environmental commitments
Long-lasting design
This item is made of high grade titanium and made to last lifetime.
Reusability and recyclability
The product material we used is recyclable titanium. It is reusable and recyclable.
Sustainable materials
Titanium is a corrosion-resistant and rust-proof material, making our K-Smart keychain a long-lasting tool that won't need to be replaced anytime soon and won't end up in a landfill.
Sustainable Distribution
We are committed to plastic-free packaging. we will make sure our final packaging design does not require additional plastic protective sleeves and that our boxes are shipped efficiently.