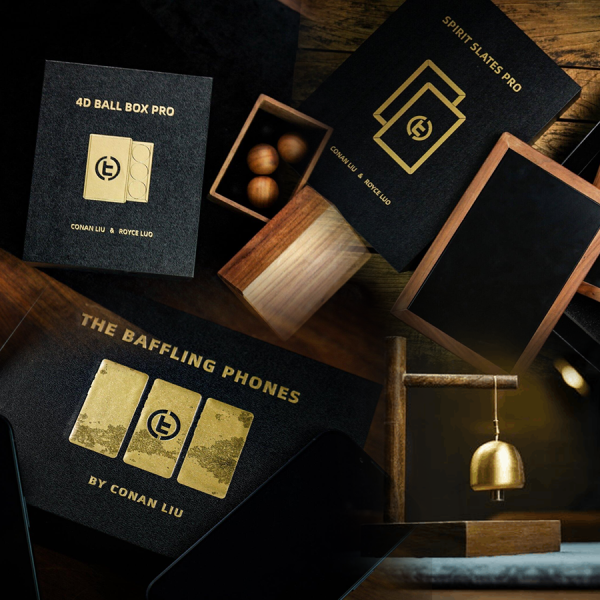 4 Magic Creations by TCC & Conan Liu
$144,029
raised out of
$30,000
Concept
Spirit Bell Pro, Spirit Slates Pro, 4D Ball Box & Baffling Phones.
4 AMAZING Creations on Indiegogo.
Story
Hello Guys,
This is the TCC Team.
This is our First Indiegogo project and we are here to show you something really AMAZING.
We have done so many projects on Kickstarter and on our website, The reactions have been great, and we want to say thank you for all your support and patience.

TCC's vision is to become one of the most valuable and highly recommended magic companies in the world,  creating and offering products that are affordable and heart-moving.
This is our vision and also our philosophy of creating products.
We believe in excellent work to create a better world for the future. Magic should make people dream and we hope the quality of TCC  products will be an exceptional aid for you to bring magic to this landscape.
Hope you enjoy it.
We are also looking forward to your attention and support.
Follow us on Facebook or INS , to be the first to know about our projects and their progress.
Regards,
TCC TEAM.


The Best Price You can get.
This is our first project on Indiegogo and we want to do something special for you.
Indiegogo will be the only way to get them at the best price. Thanks to Indiegogo's crowd-funding features, we were able to be more demanding on the product itself and further lower the price. We now pass on these savings to you.
By supporting our projects, you will be helping us share the cost of mass production and allow more enthusiasts and even professionals to experience the value of quality Magic products that are made in China.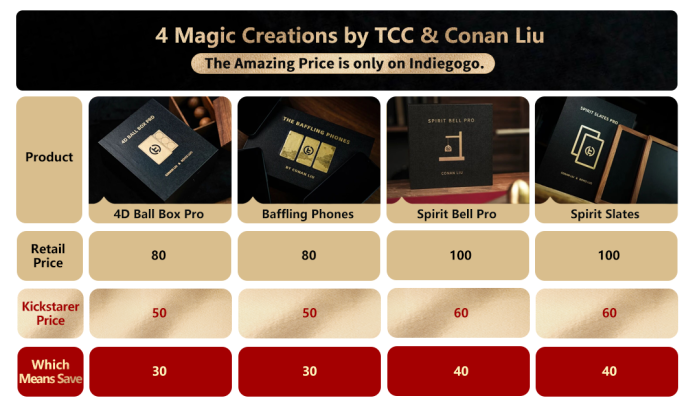 As a supporter, you will be one of the first to get your hands on these perks at a very special price of approximately 40% BELOW the intended retail price.
We thank you very much for your support.
——
IMPORTANT NOTE:
Voluntary Contributions. All Contributions are made voluntarily and at the sole discretion and risk of the Contributor.
Credit Card Charges. When you Contribute to a Campaign, your card will be charged the amount of the Contribution after you confirm and submit your payment information.
https://www.indiegogo.com/about/terms
——
We have FOUR Refreshed and Revitalized Classic Magic Creations.

The first one is a century-old classic supernatural effect.
Spirit Bell Pro.

A brass bell is suspended from a string on a wooden post. Then the Magician then turns his back and asks the audience to select and memorize a playing card, or to point to a random object from a pile of objects.
The magician explains that although he did not see what the audience participant's choice was, a mysterious force did, and it would now help him discern the audience participant's selection. He asks the audience to show the deck of cards or the pile of items one by one.
Just when the audience raises the selected card or item, the bell moves and rings on its own, as if there was an unknown force controlling it…
This is the well-known "Spirit Bell" effect, a classic supernatural effect with a history of over 100 years.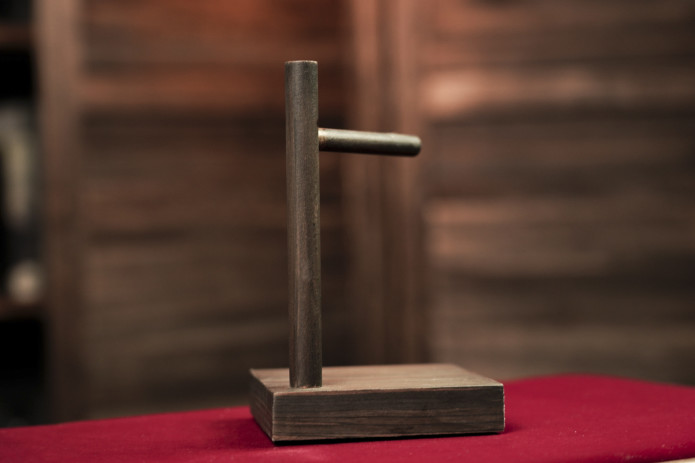 It frequently makes an appearance in many mentalism or spiritual magic shows. It does not require complex skills. Just an innocent-looking brass bell and a few captivating patter lines easily create an eerie atmosphere and give the audience an unforgettable experience.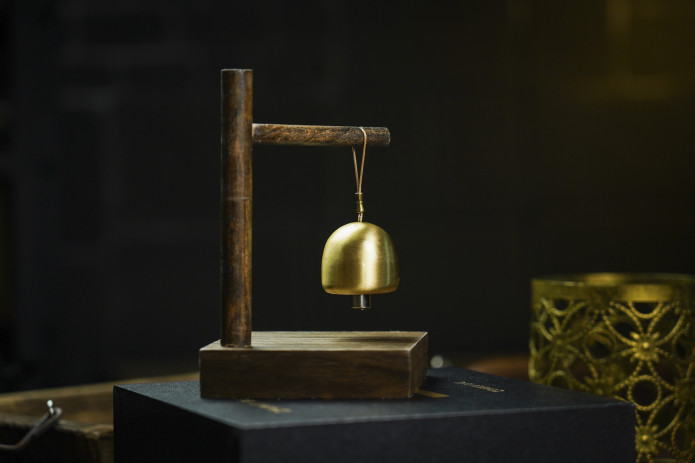 After referring to many historical materials about Spirit bells, Conan Liu also poured his own knowledge and understanding of this classic prop and produced the version to be introduced to you below, the Spirit Bell Pro.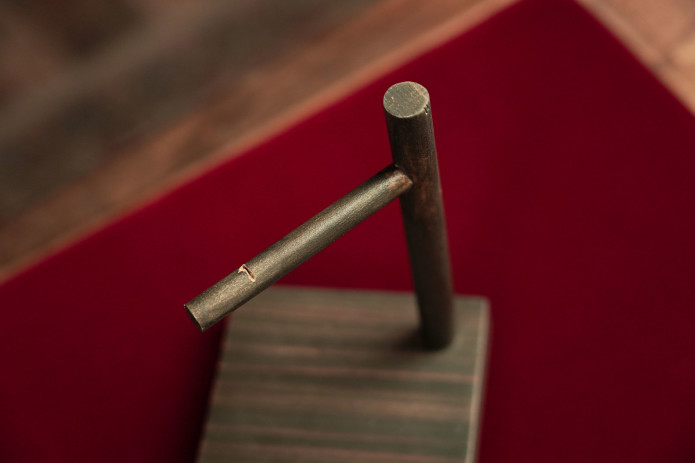 The Spirit Bell effect is very direct, the bell can ring on its own at any time, and there are many ways to present it.
In addition to the basic routine of finding a selected playing card and items as described above, it can also be combined with other paranormal-type props, such as Spirit Slates, Haunted Keys, etc., to form a set of paranormal effects or even an invisible force to show telekinetic capabilities.
It can even be performed as a comedic "lie detector" type routine, by secretly manipulating the bell to let the audience know if they are 'telling the truth'.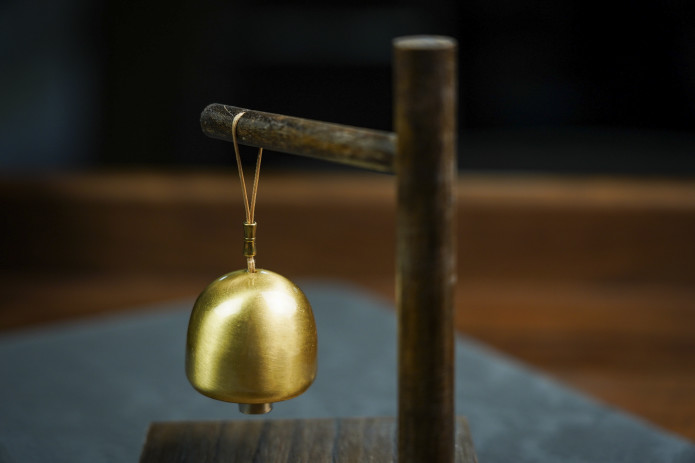 The appearance of the Spirit Bell Pro is very unassuming and classic. The base and bracket are made from dark grain wood. The brass bell is hung on the post with a string. The audience can hang it up by themselves, and the natural presentation method makes the effect even more incredible.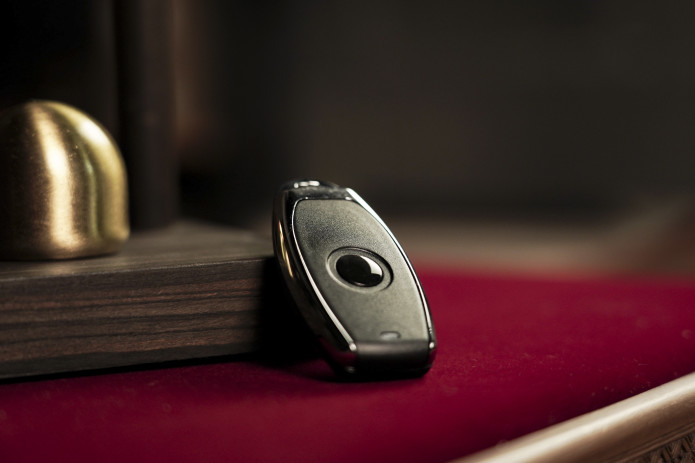 Its operation is very simple, the bell is triggered by remote control. You can cause the bell ring any number of times at any time during the performance.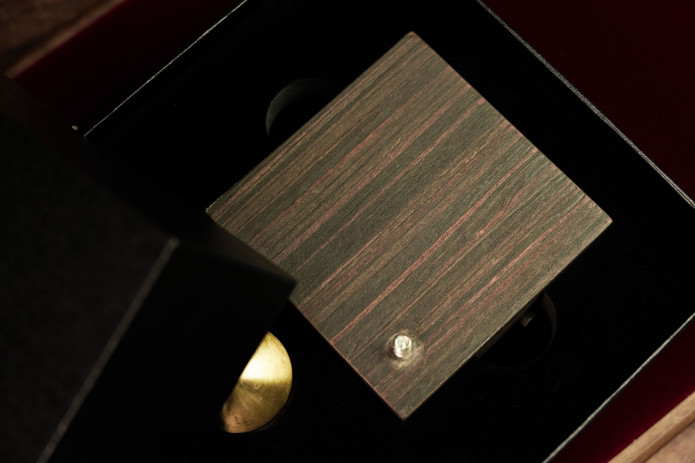 The base and the stand can be separated for easy storage and transport. The device is powered by AAA batteries, so there is no need to worry about difficult or proprietary battery replacements.
In terms of pricing, if you do a search for Spirit Bells, most versions would cost hundreds of dollars. The Spirit Bell Pro may be the most cost-effective electronic remote control Spirit Bell to date.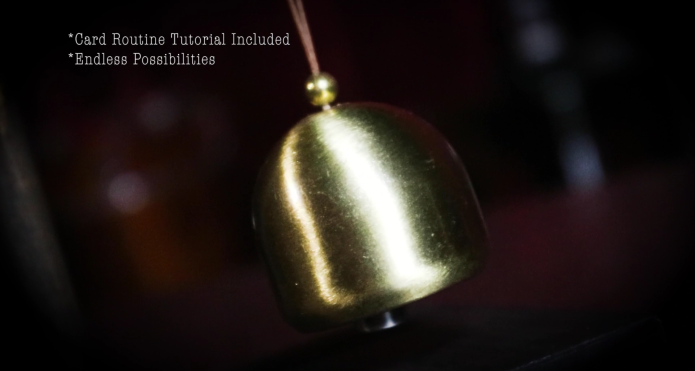 Features:
A century-old classic supernatural effect;
Cost-effective;
Simple-looking, wooden base, and bracket. Brass bell;
Reliable remote control trigger;
Powered by AAA Batteries. No need to worry about difficult or proprietary battery replacements;
Detachable main body. Easy to store and transport;
Online Instructional video tutorial.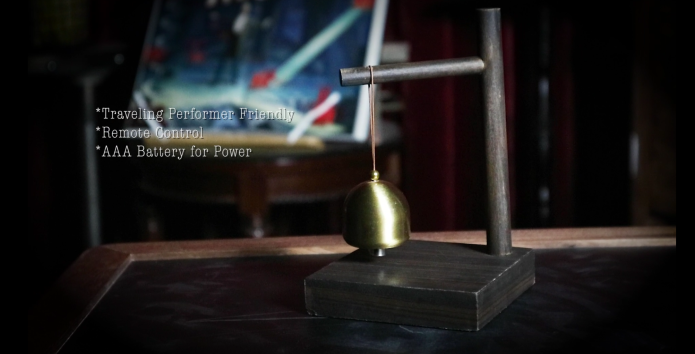 More than a hundred years ago, a Mentalist named Alexander, together with magic props vendor Thayer, created the Dr.Q series of mentalism products, the Spirit Slates is one of them.
Known as Dr.Q's Spirit Slates. Over the next hundred years or so, the Spirit Slates has been adapted into numerous iterations, the only constant being the classic design of the two classical blackboards and the paranormal experience it brings to the audience.
And this is our new Version: The Spirit Slates Pro.
Made from Professional and High-quality Blackboard, Surrounded by a Walnut wooden frame.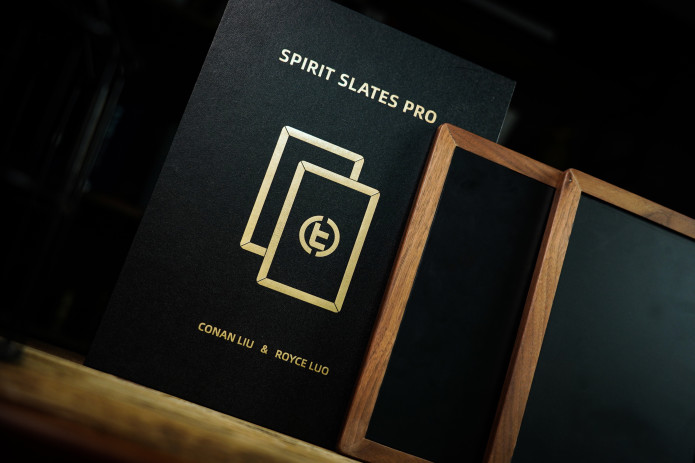 The gimmick is more durable than any previous models before it! It's made of metal!
Meanwhile, it still triggers silently and the unique mechanism design allows the operation to be fully automatic!
There's no need to do any suspicious turnover moves. Just place one slate on top of the other, and your message will appear in between them.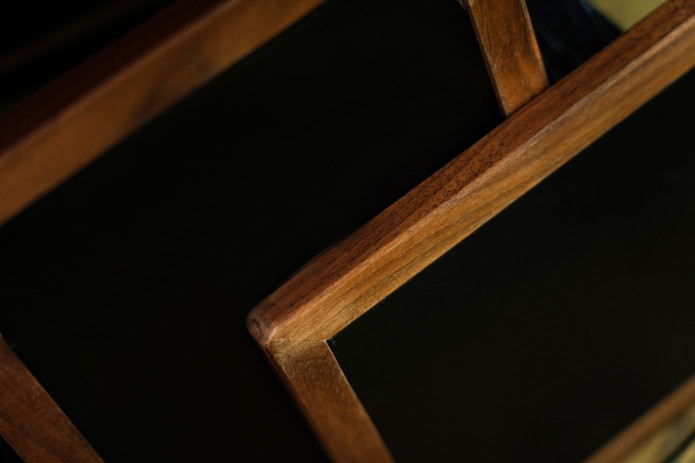 Two slates (Outer Size 26cm* 17.5cm, Writable Area 22.7cm* 14.2cm) are displayed and locked together. A volunteer is asked to select certain information (e.g. a playing card from a deck of cards). The 'spirits' know the information he/she selected! Upon opening the slates there is the selected card written in chalk!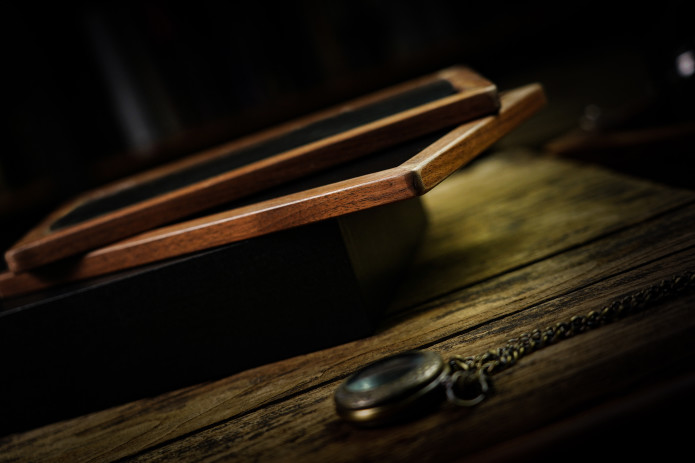 Our version is not just 'quiet' but completely 'Silent'!- you will never hear anything when the gimmick triggers! And the entire operation is self-working. You will only need to place these two slates together and the magic will automatically happen! You don't even need to turn them over or shake them like what you did with your traditional versions of this classic prop!
Features:
High-quality Blackboard, Surrounded by a Walnut wooden frame.
Durable Metal Gimmick
Silent Operation
No Suspicious Moves
Large Surface (Outer Size 26cm* 17.5cm, Writable Area 22.7cm* 14.2cm)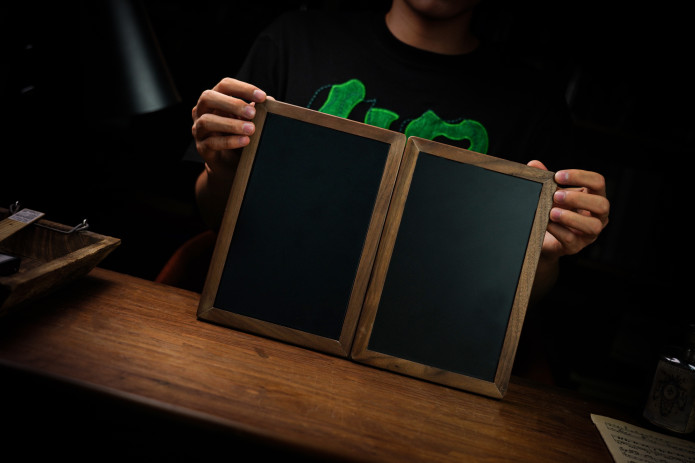 The set includes:
Slates with Walnut Wooden Frame x2
Internal Gimmick (Completely Silent) x1
Online Video Instruction by Conan Liu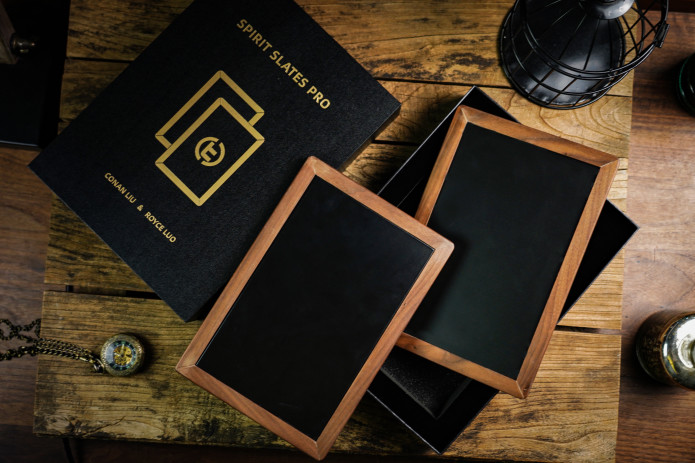 A modern take on a classic illusion.
Inspired by the old Charpentier illusion (the size-weight illusion).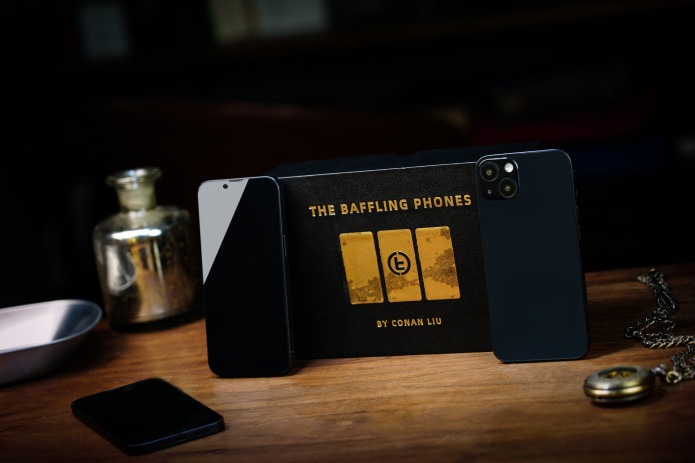 Effect: You tell your audience that you are about to do a psychological experiment with some everyday objects. Three cell phones are placed on the table, stacked on top of each other, on the table before your audience. You have a spectator reach out and pick up three of the cell phones, then pick up two, then just one. They soon discover that a single cell phone weighs more than all three phones together. Yes! The fewer they pick up the heavier it FEELS.
There are limitless amounts of presentation possibilities. It can be used with comedy, mentalism, hypnosis, bizarre magic, and seances.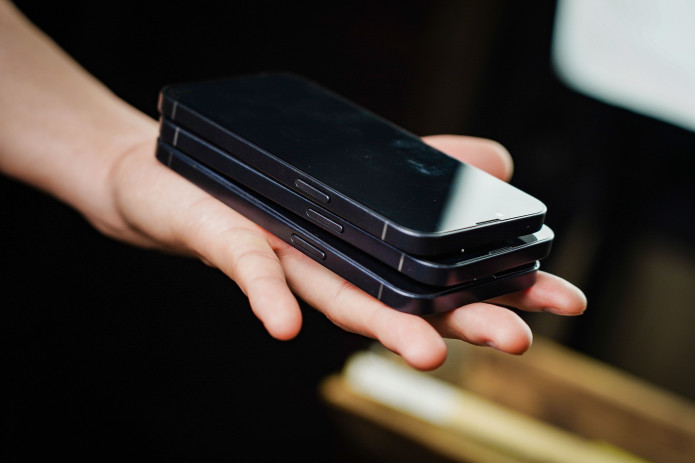 The only skills needed are making your routine relevant and supporting it with the right patter for your purposes.
There are other versions available on the market. Some use metal boxes or card cases. However, those may look like they could have been weighted to achieve the necessary weight, causing the illusion to NOT be as deceptive and organic.
Instead, the cell phone is an everyday object that everyone carries. Using cell phones to do this effect makes more sense and triggers less suspicion.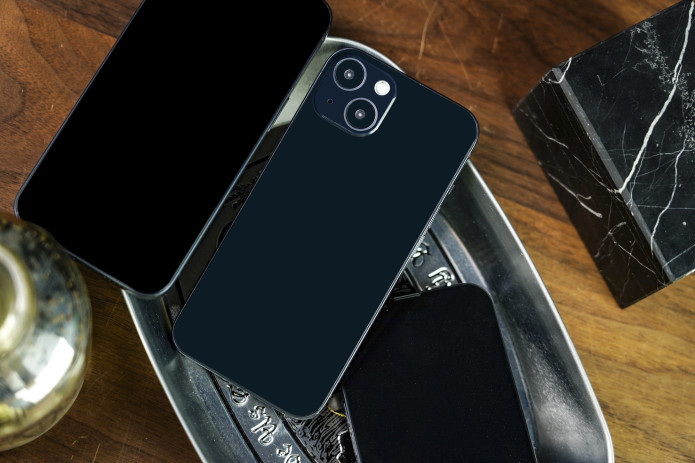 Features:
Utilizes a Natural principle of physics! the only trickery is happening inside your head!
No threads, magnets, or any sticky material
No electronics
Instant reset
It can be performed anytime anywhere
No sleight of hand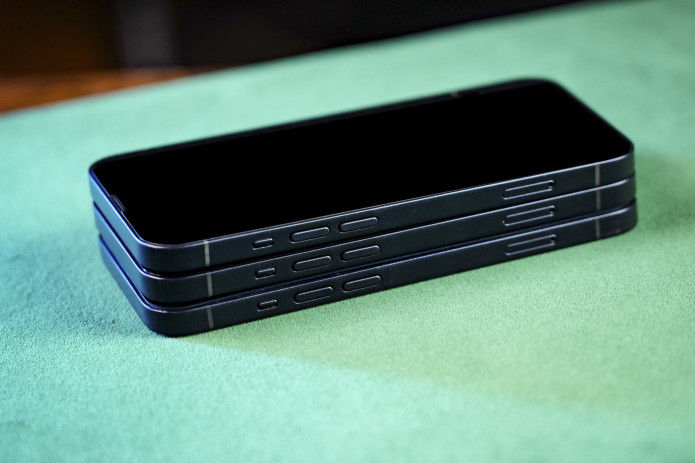 You will receive:
Three (3) customized cell phone models that have been specifically designed so they are the perfect weight for the illusion.
Online instructional video, in which Conan Liu will not only show you how he performs it in his parlor show but also teach you how to incorporate your spectators' own cell phones to do this effect with the gimmick.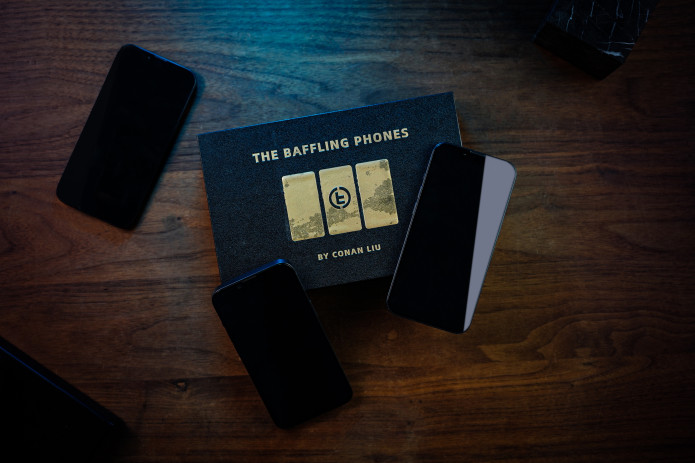 Based on an old effect called the "4D Ball Trick". This is a very classic effect. The original idea for this effect came from "4D Ball Trick" in "The Best of Benzais" published by John Benzais in 1967; it was later modified and improved by John Cornelius and published in "Creative Magic" in 1993. (Creative Magic)" videotape; also in the 2001 book "The Award-Winning Magic of John Cornelius" on page 123 of this edition, titled "The Jawbreakers".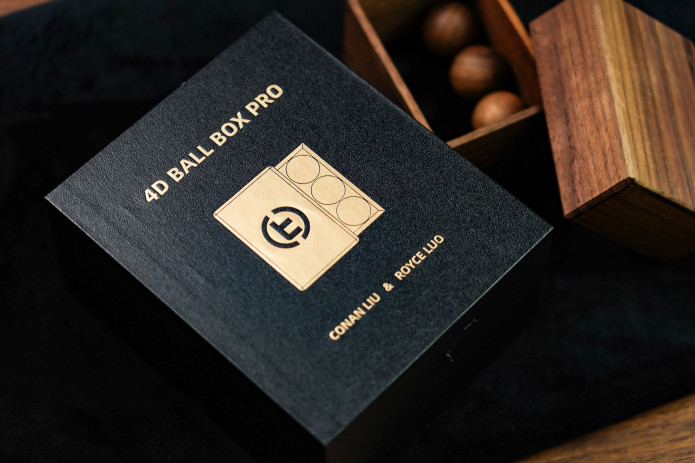 The magician opens a wooden box and shows three elegant wooden balls inside. He takes out the 3 balls and vanishes them one by one. (You could use any type of vanish method you want. A change bag or sleight of hand can both work. Once all three balls have vanished, the magician reopens the box, only to find that the three balls have appeared back inside the box.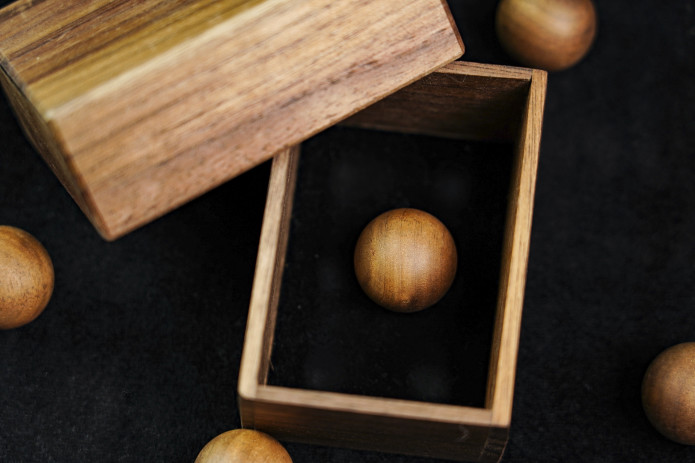 4D Ball Box Pro has a huge improvement over the original principle:
There's no holder or any kind of visible inter layer attached to the lid or the box. The box including its lid can be examined by the spectator right after the performance. 
The triggering method is revolutionary and clever. During the entire performance, when to trigger the gimmick to make the balls appear is all up to you. You can decide if you want the extra balls to appear or not by opening or closing the box in a different direction.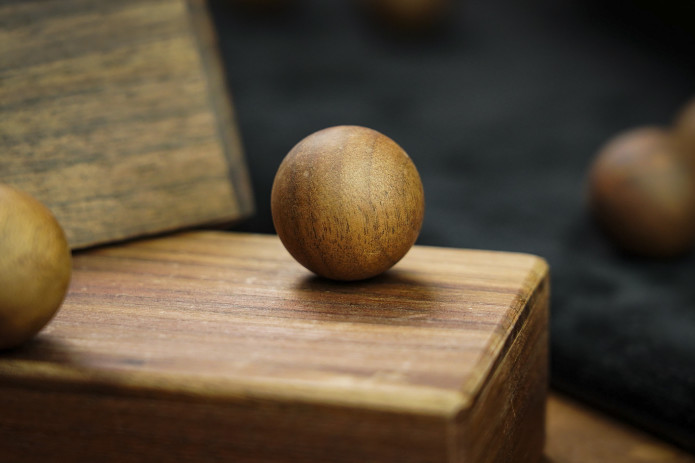 We have eliminated the redundant base plate that most other variations have (the base plate is so likely to deform as temperature or humidity changes), which makes our box more durable than others.
Instant and simple reset!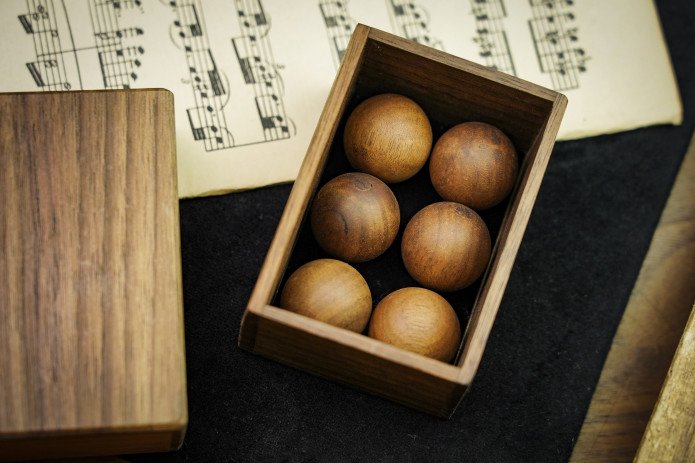 The set includes:
Customized Walnut Wooden Box x1
Customized Walnut Wooden Balls (Regular) x4 [You will only need 3 to perform the effect, 1 is a spare]
Customized Walnut Wooden Balls (Gimmicked) x3
Online Video Instructions by Conan Liu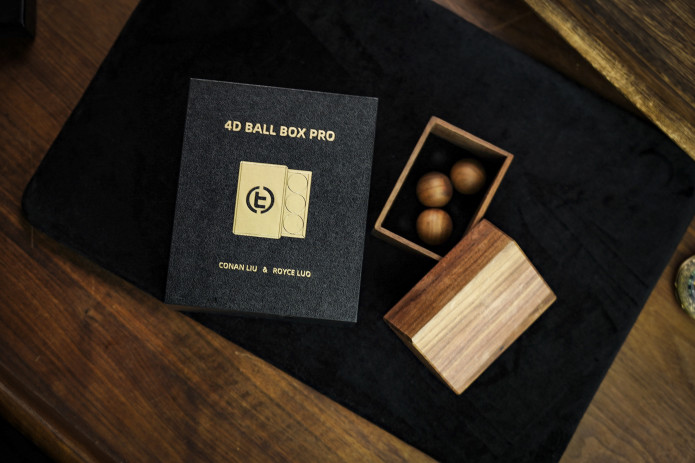 Features:
There's no holder or any kind of visible inter layer attached to the lid or box. 
The box including its lid can be examined by the spectator right after the performance. 
Revolutionary triggering method
Instant and simple reset!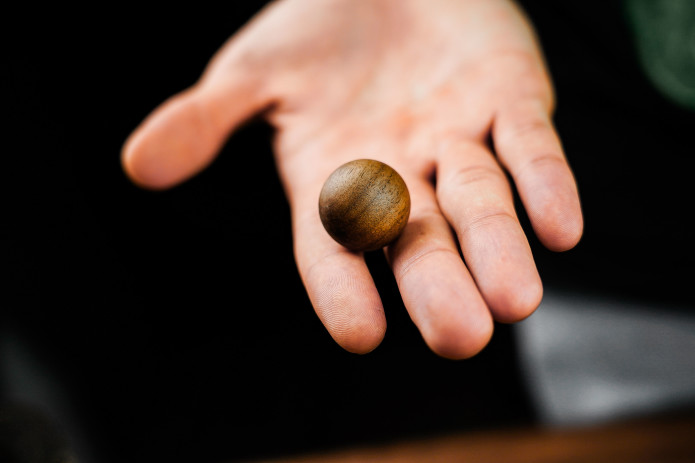 Started in 2008 and was founded in 2011, TCC is one of China's most well-known and trusted magic companies.
TCC Committed to create Premium Quality Products.