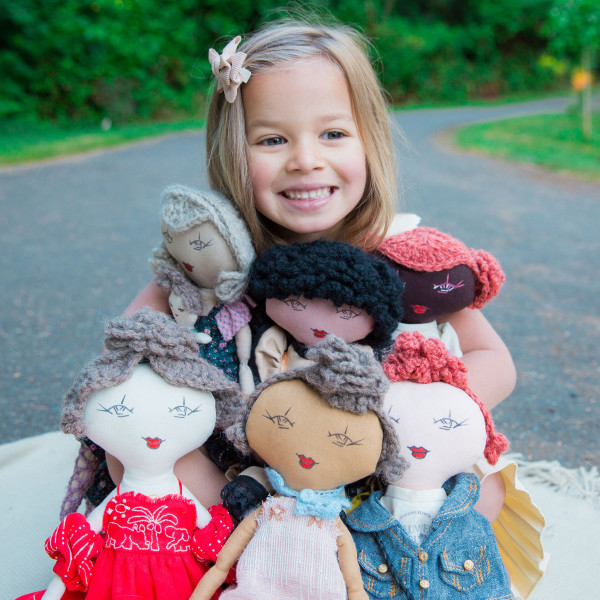 A Doll and App Teaching Kids How to Be Charitable
$725
raised out of
$50,000
Concept
Elowen Marlowe Launches Her Maiden Campaign to Help Save the Lives of Endangered Elephants & Rhinos
Story



Meet Elowen Marlowe, a doll with a Heart, Voice, and Purpose. Elowen Marlowe teaches kids 4+ the value of charitable giving. She brings families together to learn and support great causes through an educational application.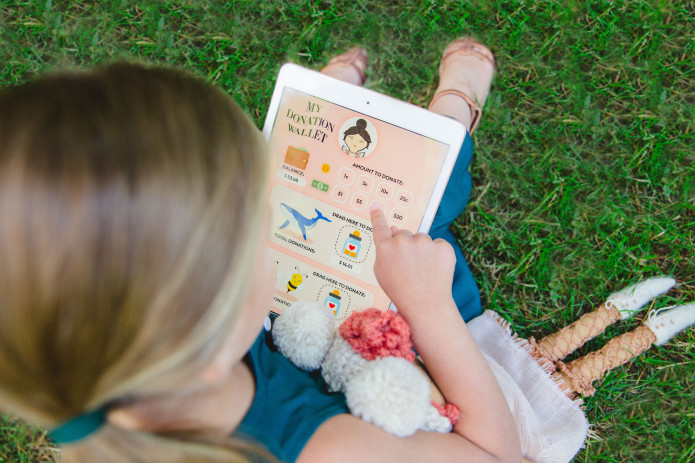 What inspired the creation and design of Elowen Marlowe is our planet's vital need for biodiversity; biodiversity is the variety of lives that make up our natural world and how they work together to maintain balance and support life. Her purpose is to help us see that we need to value our planet more and to inspire us to protect our natural resources so that they can endure for future generations.

Elowen Marlowe is a unique product with multiple high values:
Designer Product + Advocate + Influencer + Educator + Philanthropist

In the marketplace, Elowen Marlowe is a designer toy product with a unique design providing multi-layered value for customers. Due to an invisible magnetic system, she can change her hairstyle and hair color with ease and can also hold things. She is one of a kind in the world of dolls with this unique design element because it allows her to look like a variety of dolls in one.
Play this video to see the invisible magnetic system in action: 

In the world of advocacy, Elowen Marlowe is an online persona and virtual influencer advocating for a great cause. This campaign supports the research and conservation organization, Save the Elephants, and Save the Rhinoceros International.
We believe that art has a unique ability to attract attention and make a strong impact in the world of advocacy. What makes Elowen Marlowe so attractive is that all of her values support the vital need for humans to have a nurturing relationship with wildlife and nature. We like to call her "Nature's Valentine". 

In the world of philanthropy, Elowen Marlowe is an application host and educator within The Donation Wallet, providing an avenue for charitable organizations to receive donations; she is a voice raising awareness in both this and the next generation for the need to halt and reverse the rapid decline of our natural world.
With your help Elowen Marlowe can raise awareness via The Donation Wallet and inspire others to support a good cause.
Elowen Marlowe will help your child identify interests and passions early on by teaching them how to give. Elowen Marlowe can help open your child's eyes to valuable tools that will help them create change in the world while encouraging a feeling of happiness and empowerment. 
The development of The Donation Wallet application will further Elowen Marlowe's ability to raise awareness for both this and the next generation to reverse the rapid decline of wildlife.
Help her voice develop and reach as far and wide as possible to make a difference.
Hear Elowen Marlowe sing!
​
Right now, Elowen Marlowe sets her heart on providing this giving opportunity that helps protect elephants' and rhinoceros' lives.
Every Elowen Marlowe purchase includes a donation to be distributed to your favorite charities through The Donation Wallet. Avenues for donation for this campaign will be directed to Save the Elephants, and Save the Rhinoceros International.

Globally we are facing a biodiversity crisis. The rate of species extinction is accelerating, and rhinos and elephants are two of the most at-risk mammals needing urgent attention. Please support this campaign to help reverse the rapid decline of elephant and rhino populations.
The Value in Elowen Marlowe's Values:
Meet the creator, Neille Girvan:
Please help Elowen Marlowe get the word out by using the set of Share Tools that are located in the toolbar next to this campaign's Pitch image and/or video.
We thank you immensely for your time, and contributions, and for helping to spread the word in order to launch Elowen Marlowe's big heart out into the world and to help save the lives of elephants and rhinoceros. 
Tools Explained:
Heart "Follow" – For visitors with Indiegogo accounts to follow the campaign to receive email updates posted by the campaign team
Facebook– Share the campaign through your Facebook page
Twitter – Tweet the campaign out to your followers
Link – Copy the campaign URL and paste it into an email, social media update, or wherever else you'd like to share it
If you would like to follow along with us on our journey, please follow our progress on: 
Instagram: @elowenmarlowe
YouTube: Elowen Marlowe
Facebook: Elowen Marlowe
Twitter: @ElowenMarlowe
Pinterest: Elowen Marlowe
TikToK: ElowenMarlowe
Other Ways You Can Help
If you are a blogger, podcaster, radio, or web show, and can help me with promoting my campaign please email me at elowenmarlowe@gmail.com
If you would like to donate directly to Save the Elephants and Save the Rhinoceros International right now, please click on the links to do so. Elowen Marlowe, the elephants, and the rhinoceros thank you!