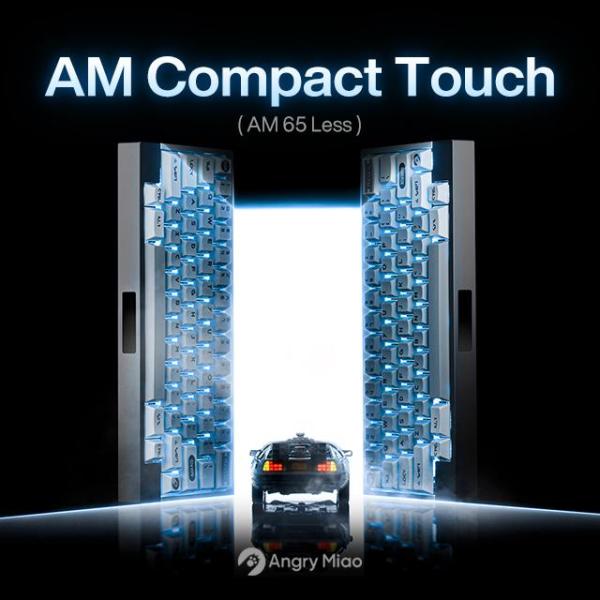 Multi-Flex Keyboard
$505,691
raised out of
$100,000
Concept
Two-stage adjustable leaf spring. Touch Panel arrow keys. Symmetric aesthetic. DIY blocker RGB.
Story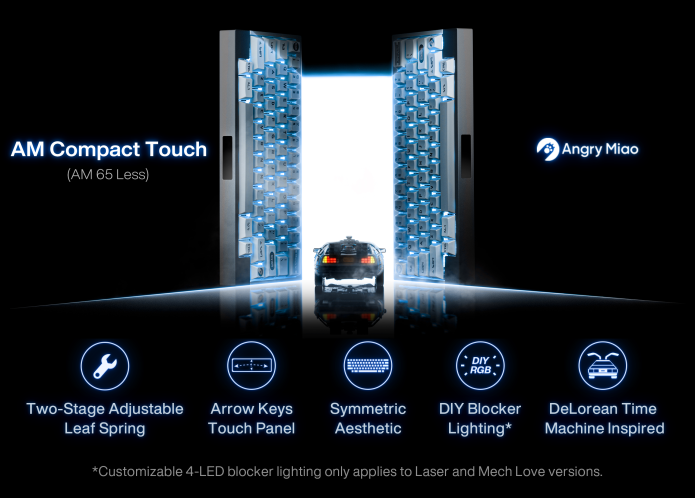 As keyboard enthusiasts, we would like to use our keyboards every day. That's why we came up with AM Compact Touch (65 Less). This mechanical keyboard takes the convenience of 65% and simplifies it into a new symmetric aesthetic. An innovative Touch Panel replaces the Layer 1 arrow keys. Everything you need from a daily driver is combined into a sleek package.
AM Compact Touch was originally named AM 65 Less. We originally chose this name because of how this keyboard concept was generated, by thinking about how to maintain the fundamental user habit of 65% and forgo a few for symmetric design. It's "lessified" from 65% but not 65%. Since we'd like to share our new board with more users without confusion, we renamed it to AM Compact Touch.

There's nothing like the DeLorean Time Machine from Back to the Future.
Black and silver complement the sharp lines of the DMC-12, a striking mix between vintage and futurism.
The silver-black color scheme of AM Compact Touch aims to take you back to the 80s. But as soon as your thumb slides over the Touch Panel, the latest tech is at your fingertips.
That's the power of AM Compact Touch.


Featuring: All Black & Mech Love
Featuring: 8-Bit
Featuring: All Black
Featuring: Hard Candy
Featuring: Back to the Future


World's first keyboard with two-stage adjustable leaf spring mount packed into a compact body.  With an adjustable rebound, two different leaf spring materials (phosphorus copper and stainless steel), an adjustment pad, 8 different typing combos are possible without changing out your switches or plate.
A compact design, symmetrical aesthetics, and a satisfying feel and sound. AM Compact Touch has it all.

1.2mm hot-swap PCB with in-switch LEDs and cutouts. Two separate PCBs for the Touch Panel and blocker RGB lighting. FR4 plate and two-stage adjustable leaf spring mount. Repeated research has also led to size adjustments of the cutouts on the 1.2mm PCB and pads, for a more concentrated sound. Everything you need for that satisfying typing experience.
Leaf springs, battery, weight plate, Bluetooth, and wireless charging module are not missing from this keeb either. All combined into a compact space.

Replacing the arrow keys with a custom Touch Panel allows us to achieve a symmetrical shape while retaining the major usage habit you'd get from a 65% layout keyboard.
Sliding your finger to operate the arrow keys provides you with an intuitive feel that simply pressing a button cannot achieve. You can also swipe and hold to control the volume or fast fwd/rwd your favorite videos. It allows you to truly immerse yourself in a new touch experience.
By taking advantage of the Touch Panel, AM Compact Touch is about 11% more compact than an ordinary 65% layout keyboard. This leaves plenty of free space on your desk, and also gives you additional space for your mouse.

To take advantage of the two blocker areas brought by the layout of AM Compact Touch, we made cutouts to recreate a laser-like lighting effect (Laser) or lighting pattern (Mech Love). We specifically developed an independent PCB for these two blocker RGB lights, which contain 4 LEDs each. Of course, DIY functionality is available to set it up exactly how you want it.
The blocker RGB modules are included on all colorways of AM Compact Touch. With some DIY and changing the front cover, you can enjoy blocker RGB regardless of colorway!

The contrasting colors of Back to the Future opened up our inspiration for many more colorways.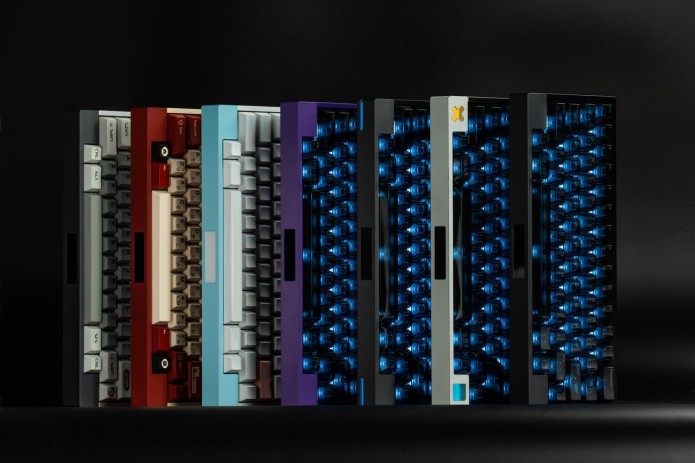 We chose a palette of amazing colors and combined them with a unique symmetrical design. AM Compact Touch is the perfect foundation for your keycap choices.


This colorway takes its inspiration from the DeLorean Time Machine from Back to the Future, and is matched with our BUGERWORKS collab "Back to the Future" Keycap Set. With its anodized surface finish, it stands out with its retro-futuristic vibe.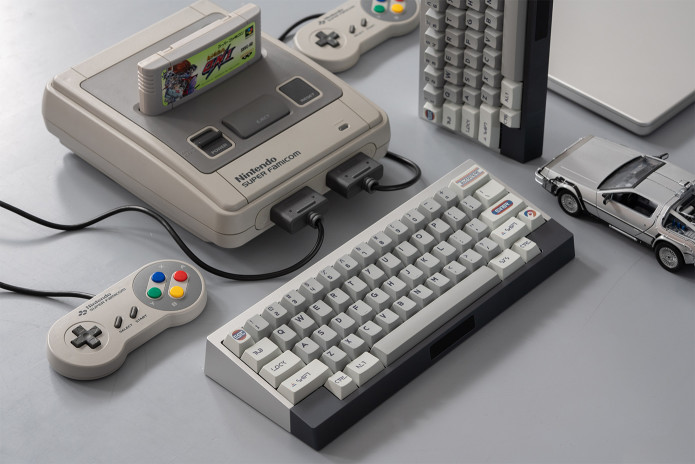 Inspired by hacker Lucy from Cyberpunk: Edgerunners. Night Drive combines anodizing and electrophoresis, to provide a unique purple contrast between its two different surface textures.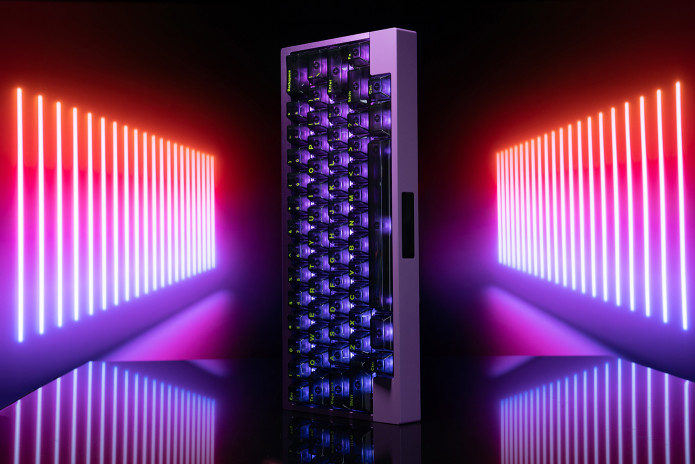 Anodized black and gray surfaces for a black finish that's as deep as the night.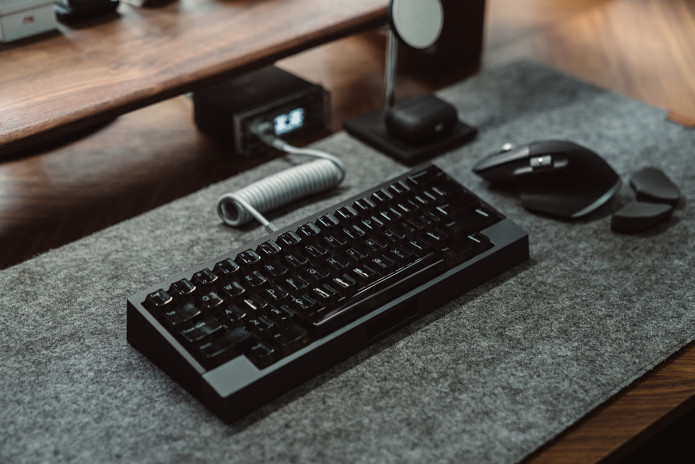 Inspired by the Famicom gaming console. We matched it with JTK Classic FC keycaps. Its finished in an off-white and deep red combo with an electrophoretic finish.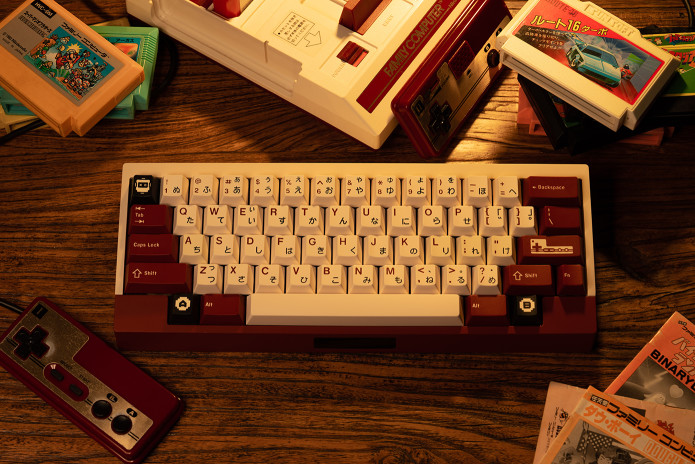 Inspired by the Japanese anime character Cinnamoroll. Domikey created a matching custom keycap set with us. We used electrophoresis to reproduce the classic white and blue cotton candy-like color combination.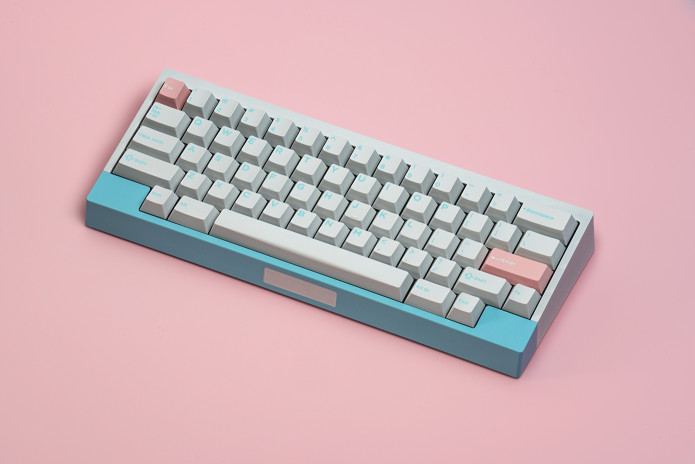 Inspired by Tesla's Cybertruck. Blocker RGB lighting projects 90 degrees of lighting directly from its unibody shape, much like the headlights on the Cybertruck.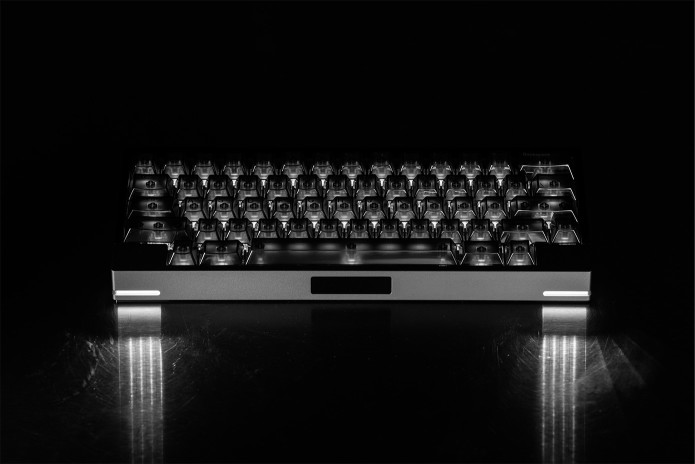 Inspired by XBOT-4000 from Love Death + Robots. Blocker RGB lighting projects yellow from the cross and blue from the square. The aged finish is unique to each individual board.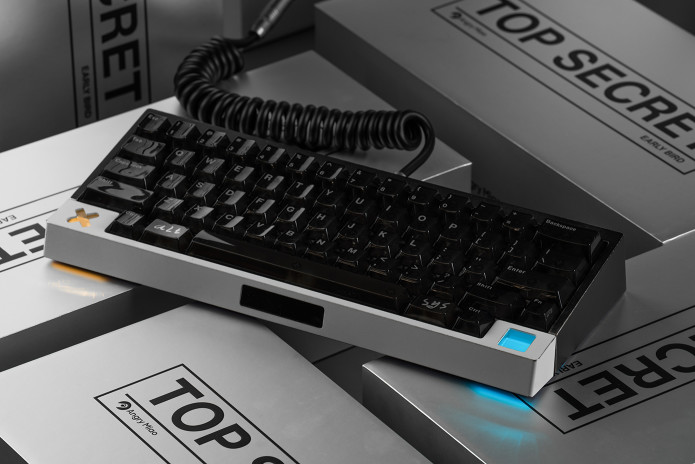 Make AM Compact Touch your own with Mech Love Custom Edition's three customizable areas. DIY made joyful.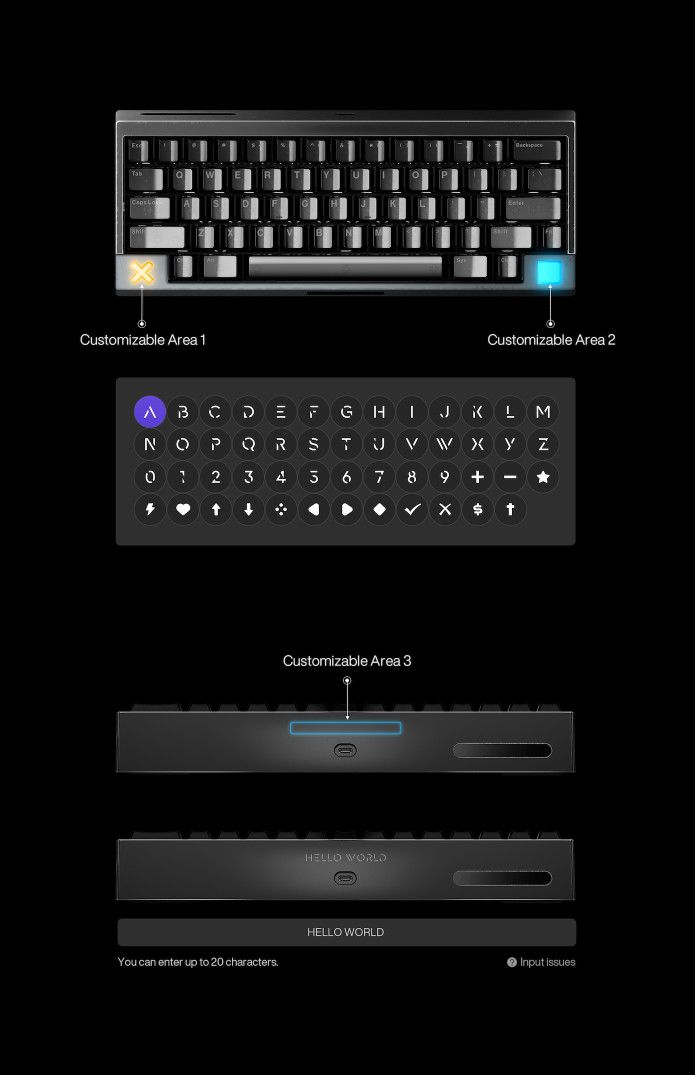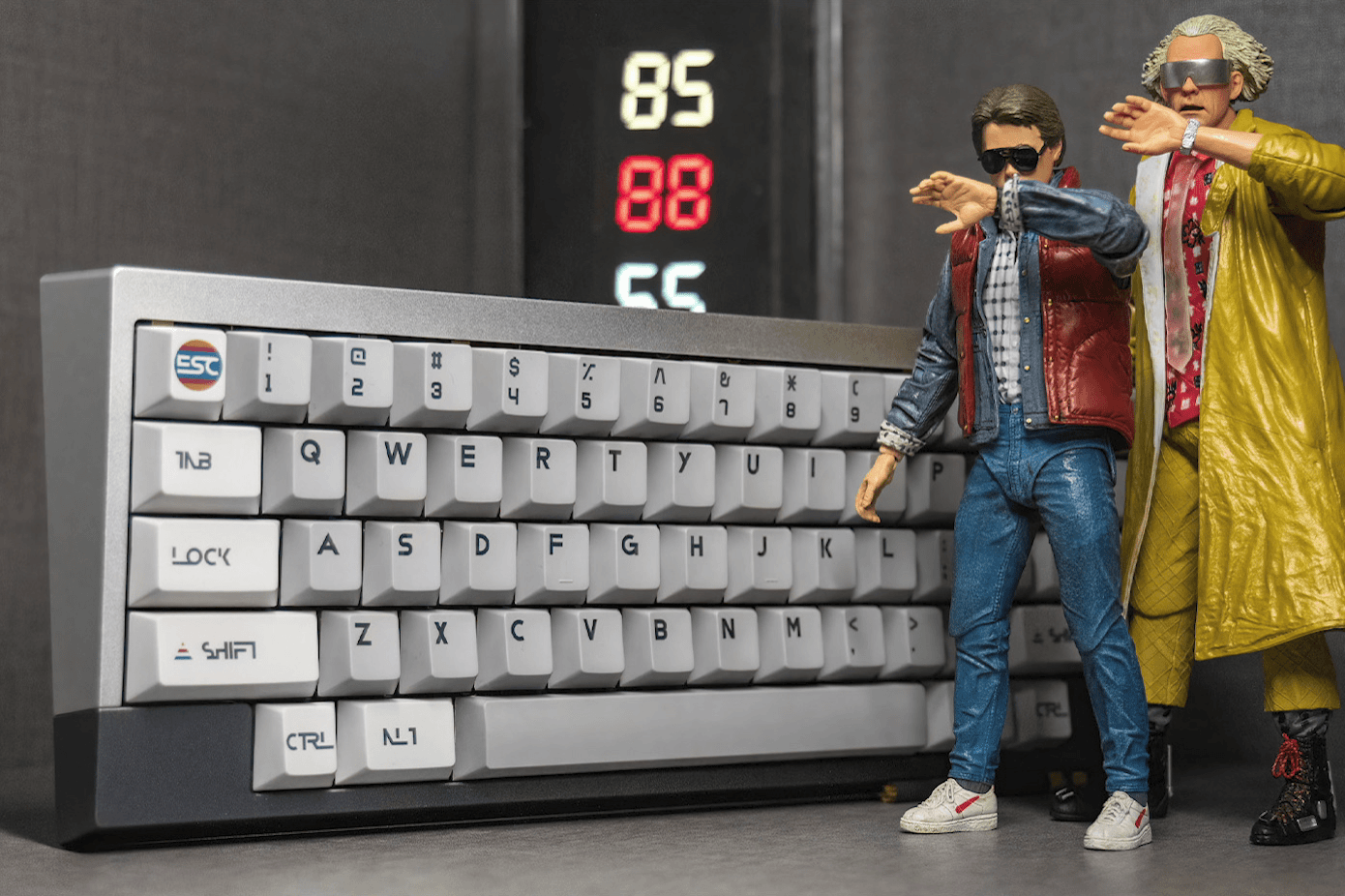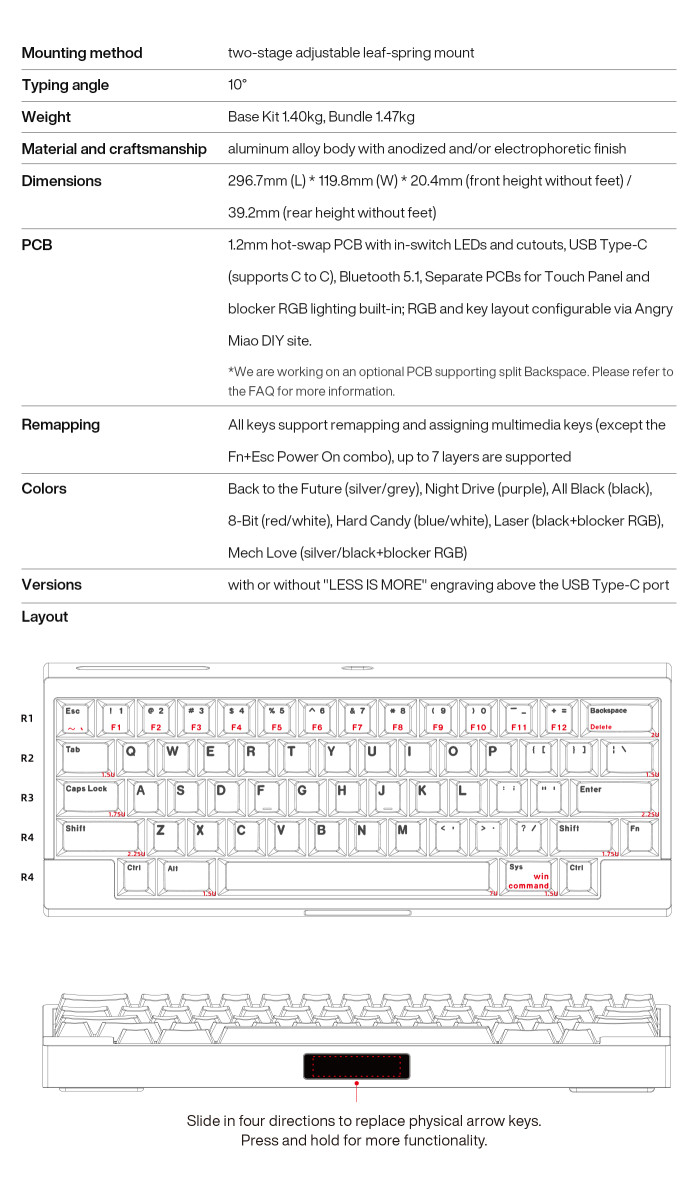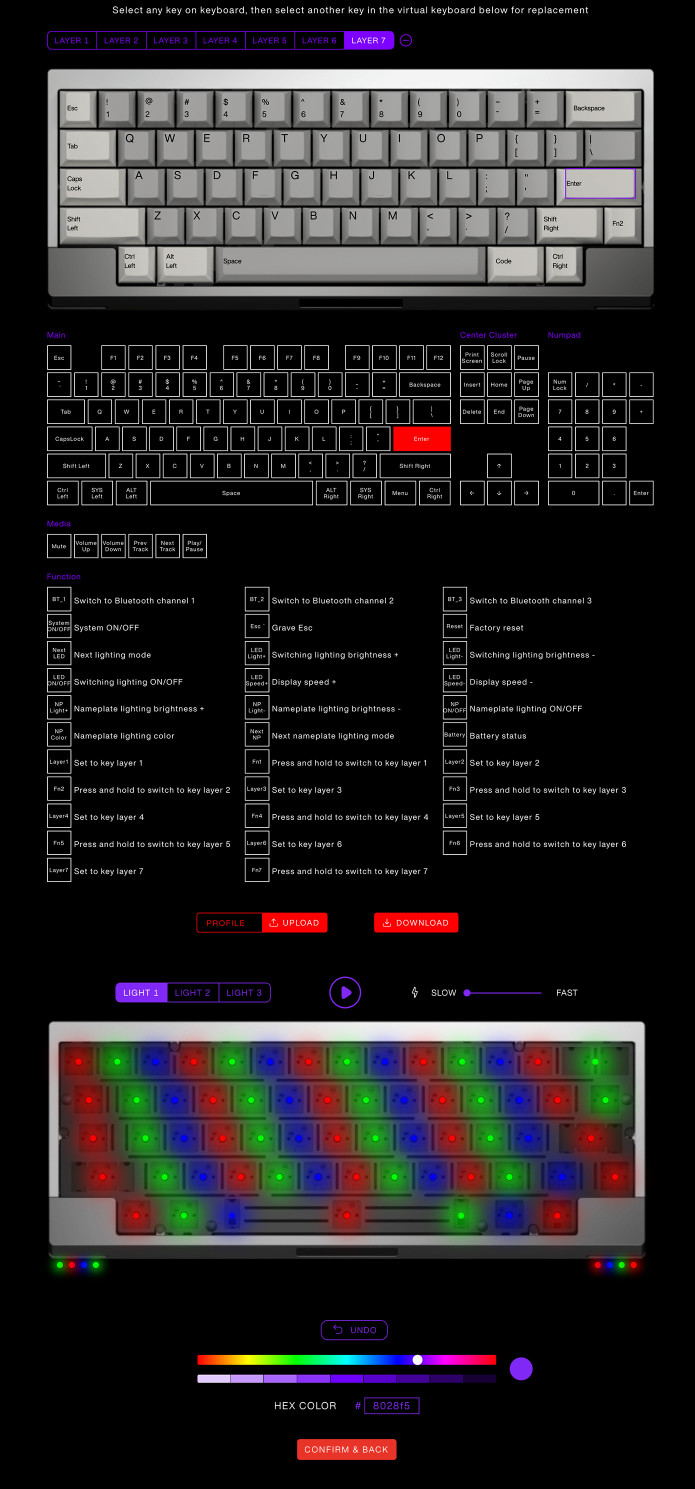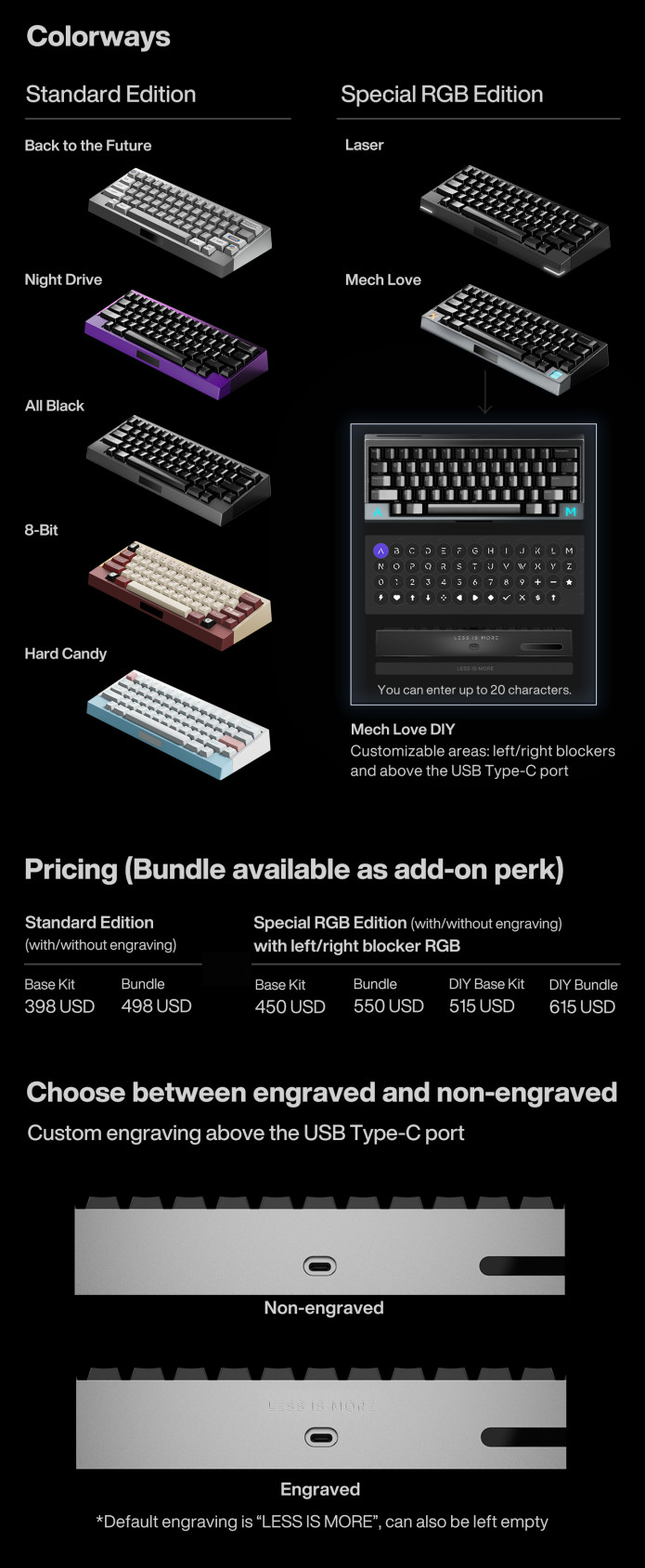 Mech Love Custom Edition:
This is a specially made product. Returns are not accepted. In case of defects, you can only apply for replacement or repair.
There may be deviations differences in color, shape, etc. between the online preview and the actual product. These deviations are not considered quality problems.
You have up to 7 days to modify your customized content on the Angry Miao website after the campaign ends. Afterwards, modifying or canceling your order is not possible.
The lead time of specially made products is longer than that of ordinary products. Shipment starts in early May, 2023, and your order will be shipped out according to the order of payment.
Before making your payment, you can choose your custom content through the Custom DIY Preview Link, and preview how your customization would look on your Mech Love Custom Edition. Please click on the button to check it out.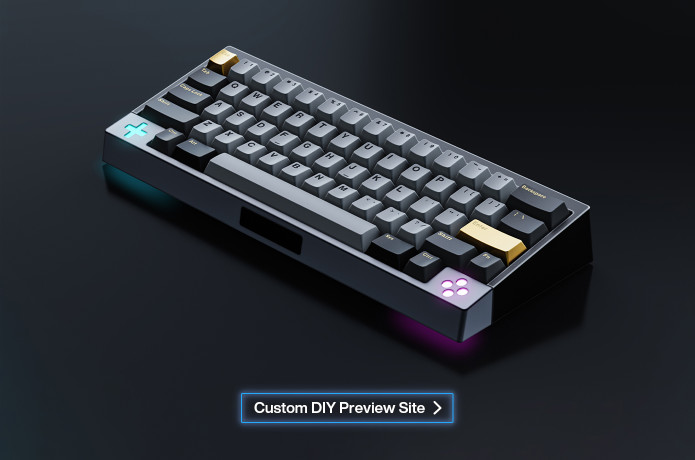 AM Compact Touch / AM AFA Argentina Edition (limited to 14 pcs worldwide)
Purchase rights will be offered in the form of a lucky draw ticket included in the package of your AM Compact Touch. Event rules:
This event involves the purchasing rights to AM Compact Touch and AM AFA Argentine Edition keyboards.
Only those that take part in the official sale and Indiegogo campaign of AM Compact Touch are eligible for the lucky draw. Discord Early Bird orders and orders that have applied for refund cannot participate in this event.
The right to the final interpretation of this event belongs to Angry Miao. Please contact our customer service if you have any questions.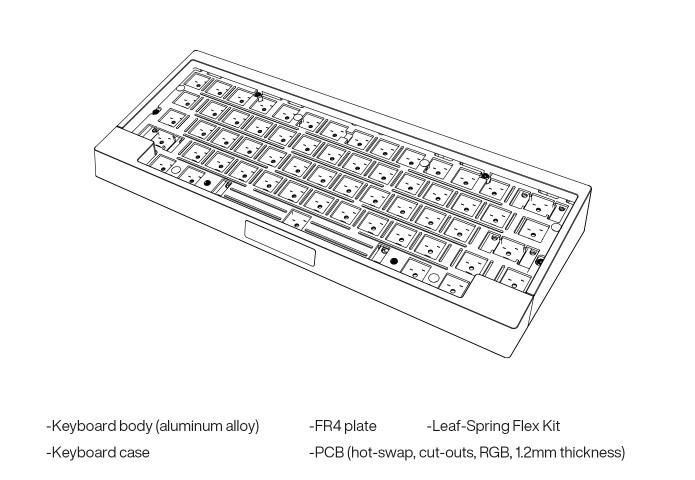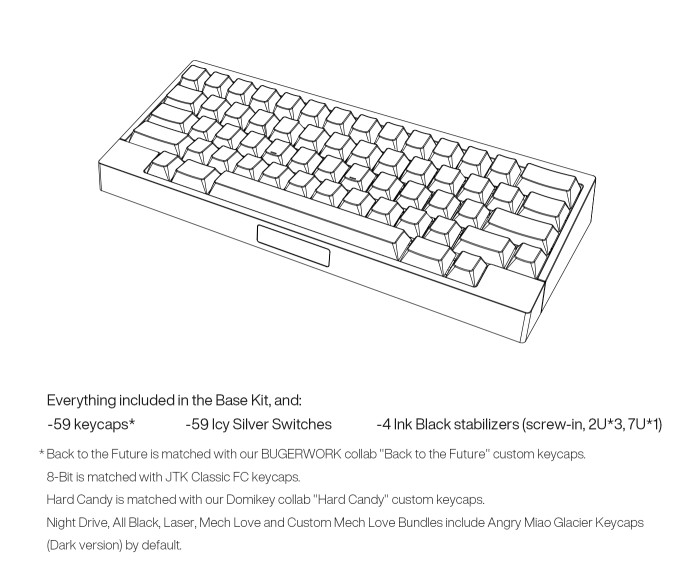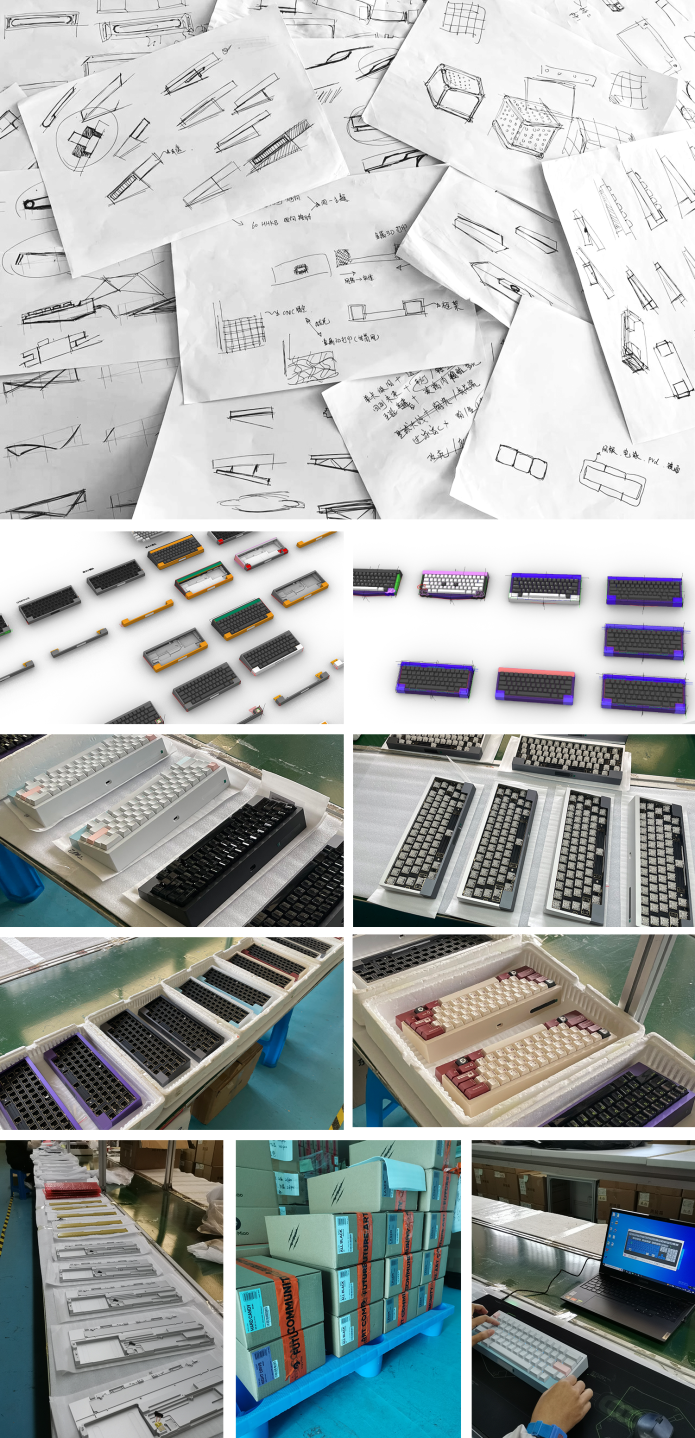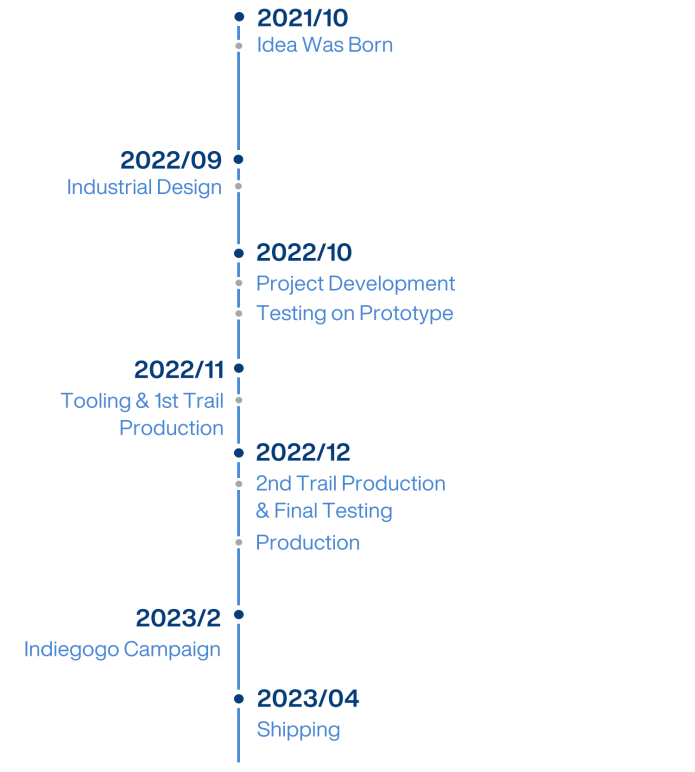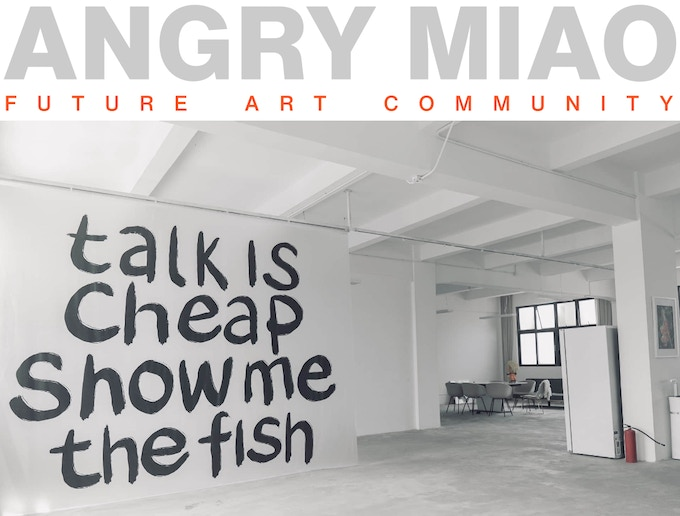 Established in 2019 by Li Nan, former Senior VP / CMO of Meizu, Angry Miao is committed to bringing future technology to consumers through close community interaction, while at the same time providing advanced futuristic product designs. This, towards building the so-called: Future Art Community.
The company's products include TWS and revolutionary wireless desktop products. Through Community Driven and the D2C sales model, while combining the latest tech with subcultural trends, Angry Miao is devoted to creating a high-end and trendy technology brand widely recognized by global consumers.