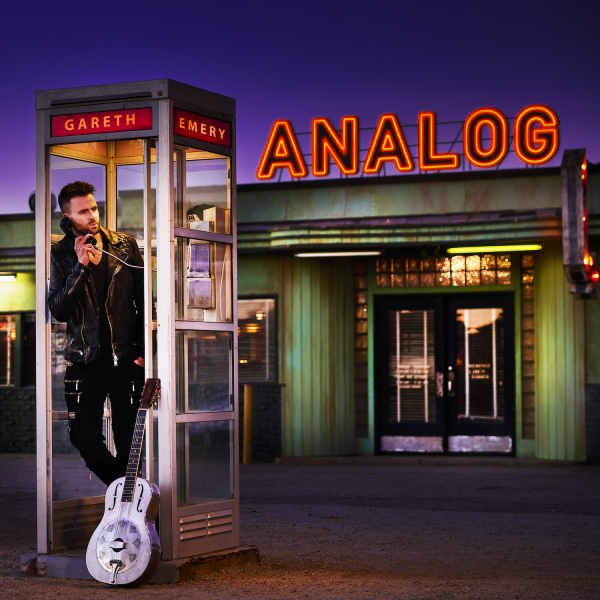 ANALOG: The Final Gareth Emery Album
$69,715
raised out of
$20,000
Concept
My 5th and final artist album + five Indiegogo exclusive bonus tracks!
Story
ANALOG will be my fifth, and final, artist album.
I'm excited to celebrate our journey together with some truly epic, end-of-an-era collectibles. By participating in this campaign, you'll not only hear the album a month before the public, but will also receive five Indiegogo exclusive unreleased bonus tracks which will not be released anywhere.
Why stop at five albums? Why not continue forever?
I've never been one to stick with a formula for long. In fact, I've always been fascinated with acts who stopped releasing albums when they clearly could have gone on. 
The moment I started ANALOG, it always felt like the end of a story I'd been telling. A story that started back with Northern Lights in a sweat-drenched basement of Sankeys in Manchester, and ended in 2022 in a hopeful post-pandemic world. A story that took many winding twists and turns: from the Route 66 Americana inspired Drive, to the uplifting positivity of 100 Reasons To Live, and finally to the pandemic message of hope THE LASERS. It's been a wonderful 12 years since the release of Northern Lights, but sometimes, you need to know when to end the story.
Will there be extras to celebrate the five Gareth Emery albums?
Yep! All editions of ANALOG purchased on Indiegogo will come with a special booklet celebrating the journey from Northern Lights to ANALOG, including artwork of all five albums, a short story about how each album came about, and previously unseen photos from my own collection documenting the journey over the years.  And every version features five unreleased bonus tracks!
ANALOG 
1. Breathe (feat. Annabel)
2. Call To You (feat. Danny Starr)
3. Interlude
4. Rome (feat. Evan Henzi)
5. California (feat. Gid Sedgwick)
6. Electric Life (feat. Sarah De Warren)
7. This Is Not The End (feat. Roddy Woomble)
8. Love You For All Time (feat. Annabel)
9. 1999 (feat. Annabel)
10. Where Do We Go From Here
INDIEGOGO EXCLUSIVE BONUS TRACKS (Stream + Download Only)
11. M4L
12. Running That Gun
13. Finality
14. Kyoto
15. Chicago (Intro)
Risks & Challenges.
I don't feel like there are too many. The album, and bonus tracks, are complete, and the artwork is ready, so there's no danger of us (and by us, I mean me) failing to deliver on the creative side. 
Our previous crowdfunding campaign (for my book 'My Life In Lasers') saw us successfully deliver books to 800 backers during the highly challenging year of 2020, and we also have executed successful vinyl and CD runs many times. We're ready for our biggest yet!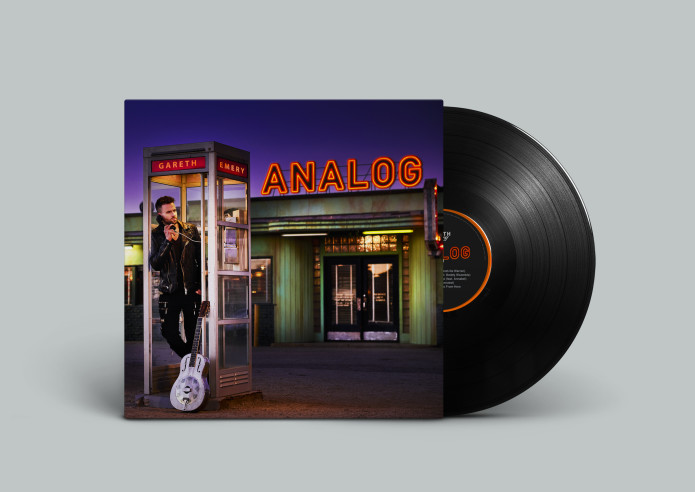 ANALOG 12″ vinyl (signed)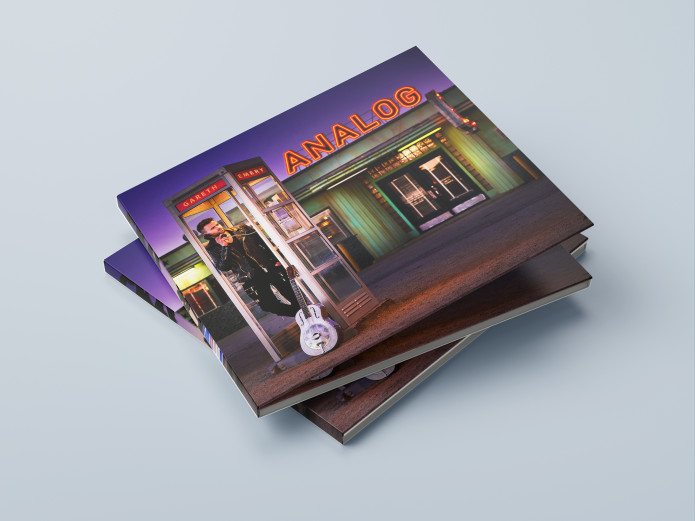 ANALOG CD in deluxe panelled digipak