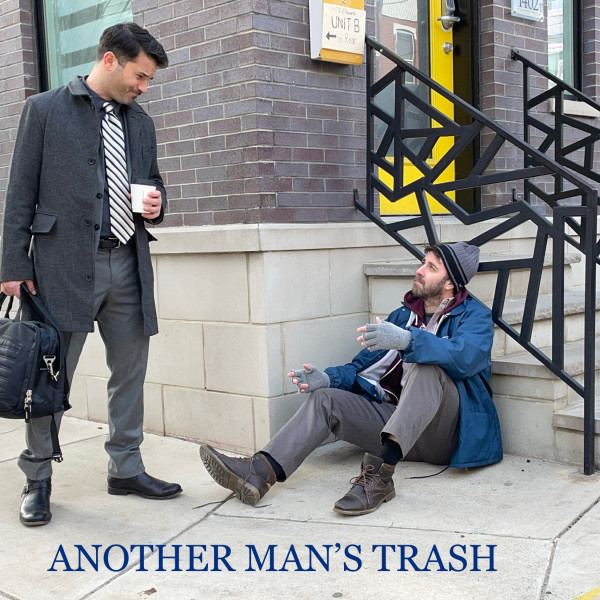 ANOTHER MAN'S TRASH – FILM and charity fund
$7,050
raised out of
$52,000
Concept
A heartfelt comedy short-film touching on homelessness and redemption in the city of brotherly love.
Story
Please like, follow, share and keep up to date with our IMDB page: 
https://www.imdb.com/title/tt17719230/?ref_=fn_al_tt_1

Donations to this campaign will provide funds for the following:
Cast
Crew/Equipment
Locations
Food/Catering
Post Production/Editing
Travel Expenses
Permits
Set Design
Wardrobe
Festival Submission Costs
Misc.
With your continued support of donations, we are happy to confirm locations and production is ready to shoot early May.
All donations are important, no matter the size.
*We are also working with sponsors/investors offline to help hit our goals. Updates will be added to this page. 
  Any questions, please feel free to contact:  anothermanstrashfilm@gmail.com

Dennis Jeantet and John Giordano are Philadelphia film-makers who've come together in collaboration to create this heart-felt comedy; "Another Man's Trash". What is special about this piece, is the positive spin it brings to an epidemic seen by not only the city of Philadelphia, but all cities nation wide. It is the mission of the film-makers and the production team alike to bring awareness to a cause, make people feel good, and actually quite literally help those in need. It is our effort to raise money for the film and a charity of our choice in our great city of Philadelphia. 
We will provide 10% of all funds raised directly to charity. Please help us tell our story and provide comfort for the less fortunate.
2020 Philadelphia homeless and hunger statistics: 
About 5,700 are considered to be homeless in the city, which includes about 950 who are unsheltered.
$10 donated to the charity = 20 meals provided to those in need. 
More than 700,000 people in our area face hunger.
More than 15,000 volunteers last year in the Philadelphia area. 
40% of all food in the U.S. goes to waste.
Other ways you can help: We completely understand that for a lot of you, money is tight and you cannot contribute. At the very least, we would appreciate it if you could share this campaign with friends and family on social media! 

Dennis Jeantet and John Giordano met at their local acting studio; Playhouse West of Philadelphia. Here, the two sharpened their talents both in front and behind the camera.
It quickly became apparent to Dennis and John that they shared similar tastes in comedy. 80s classics from the likes of Neil Simon, Mel Brooks, Eddie Murphy, John Candy, and last but certainly not least Chevy Chase.
When an idea sparked Dennis to write a story about two men in seemingly polar opposite life situations, yet sharing similar internal struggles, he quickly got to work on the first draft. It only made sense for him to look to his creative counterpart, John, to help develop the story further and ultimately play the role opposite him.
Through diligent effort, the pair of writers spent time nurturing the script to what it is today. 
It is Dennis' and John's pleasure to present the short film "Another Man's Trash"; a heartfelt comedy with influences from their all-time favorites.

 
A successful yet embittered business man in Philadelphia comes to terms with his personal issues when he crosses paths with a talented down-on-his-luck homeless man.


 
Life can be a story and ups and downs. Another Man's Trash, a heartfelt comedy follows a day in the life of Theodore Fuoco, a rising star in his own mind who struggles with the emptiness his success never seems to fill. On this karma filled day, Theodore routinely taunts a former celebrity-chef, turned homeless man, Redmond Bale; who lost it all after accidentally poisoning the president. In contrasting stages of their lives, they come together through desperation to tell a story of redemption and change of heart.

A very special announcement about our director will be coming shortly! Please check back! 
 

John O'Hurley
as Ira Lewpinski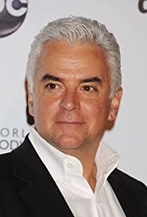 John George O'Hurley Jr. (born October 9, 1954) is an American actor, comedian, author, game show host and television personality. He is known for his portrayal of J. Peterman on the NBC sitcom Seinfeld, and was the sixth host of the game show Family Feud from 2006 to 2010. He also hosted To Tell The Truth from 2000 to 2002 in syndication.
https://www.imdb.com/name/nm0641417/?ref_=nv_sr_srsg_0
John Giordano
as Theodore Fuoco

John (Actor, Co-Writer, Producer) was born in Philadelphia. In 2005, he took a break from his college career to drive cross-country to Los Angeles. John took to the LA actor lifestyle and began studying method-acting by day (The Lee Strasberg Institute West, Anne DeSalvo), while serving sushi to celebrity clientele by night. He continued his love of theater and landed a role in North Hollywood's theater district, (The Lonny Chapman Group Repertory Theater) in a main-stageplay "Over the River and Through the Woods". John landed a role in an independent feature comedy, "Skid Marks" (2007). In 2008, John starred in an independent short "The Bridge," which won two Merit Awards and a festival Winner Award Young Cut Film Festival (2009). John returned to his roots in Philadelphia and immediately booked a national commercial for Radio Shack (2013). In 2015, he enrolled in school at Pace University and acquired a bachelor of Arts in Film and Screen Studies. Nearing graduation, John wrote his very own feature-length screenplay "Tiger Lil" based on a true-life story. John booked a role in M. Night Shyamalan's" popular series "Servant" (2018). Shortly after playing the role of Dan Riveria, op- posite Natasha Henstridge in the feature lm "Night of the Sicario". 
https://www.imdb.com/name/nm2699652/?ref_=nv_sr_srsg_0
Dennis Jeantet
as Redmond Bale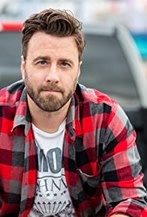 Dennis (Actor, Co-Writer, Producer) the youngest of two children, was raised in the suburbs of Philadelphia. He is of Italian and Danish decent. In 2010, he began taking acting classes while at the same time submitting to local  projects, immediately booking lead roles and commercials. From 2012-2014, Dennis studied at Playhouse West Repertory Theater where he honed his craft. This is also where he met co-writer John Giordano. He worked four seasons on the hit Net ix show "House of Cards" as a principal stand-in, where he learned up close and personal from the industries best not only in acting, but director's habits, choices and cinematography. Dennis had principal roles in the feature films "Iniquity" (2012) and "What Death Leaves Behind" (2018); a lm that played festivals all across the country, including Sundance Film Festival. He has written and directed two short films "A Good Deed" (2014), and "The Referral" (2014), which also played to festivals in both Los Angeles and Philadelphia. Dennis lived in Los Angeles for four years, studying and booking roles with the prestigious American Film Institute. 
http://www.imdb.com/name/nm2699652/?ref_=nv_sr_srsg_0
More to be announced soon! (including a cameo from Philadelphia's own, Tony Luke Jr.)

Along with Dennis Jeantet and John Giordano are two intrinsic producers to round out the team. 
Kimberly Skyrme
Executive Producer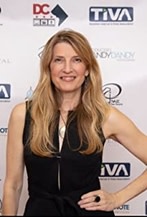 Kimberly Skyrme is a Casting Director-CSA-Producer-Writer- Director, in short; a story teller. Her work includes Feature Films, Television Series, Government Videos and Commercials.
Her casting collaborations include: Regional Casting Director for STARZ 'The Girlfriend Experience' and Emmy Award winning Netflix 'House of Cards'. Additional Series include; Bennie's starring Emmy-award-winning Actor, Ed Asner, Oscar Nominated Actress, Cathy Moriarty, with Joe Esteves and Tonye Patano.
She is currently Producing/Casting/Co-Directing, 'Unorthodox', screenplay by Writer/Co-Director, Judah Ray. Kimberly is Producing/Casting/Directing 'Christmas in New England- Ruby's Snowman', 'Christmas in New England -Bells will be Ringing', and the feature length version of 'Metronome.' Additionally she is Casting 'One Lucky Moon', a Musical Comedy by Director/Writer Peter Bogdanovich.
https://www.imdb.com/name/nm0805063/?ref_=nv_sr_srsg_0
Marcus McGill
Producer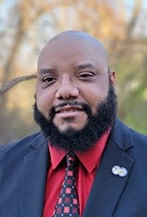 "Marcus McGill is a producer known for "Stream" (TBA), "Terrifier 2" (2022), "Gore: All Hallows Eve" (2021), "Nest of Vampires" (2020), and "Up All Night" (Short) (2020). He was born on July 7th, 1980 in Chicago, IL. Marcus grew up most of his life just east of Atlanta, GA. He is a Film & Moving Image student at Stevenson University. Marcus also holds dual Master's degrees in Integrated Homeland Security Management and Intelligence Studies. His upcoming films are "Metronome" (TBA), "Unorthodox" (TBA), and "Another Man's Trash" (TBA)."
https://www.imdb.com/name/nm10874882/?ref_=nv_sr_srsg_0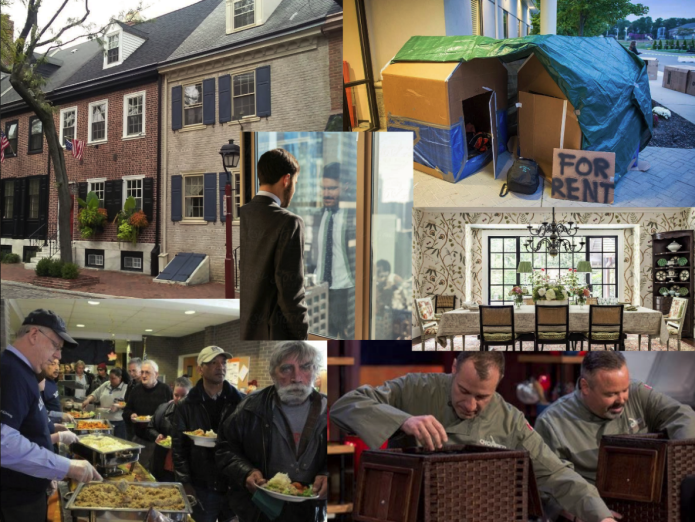 THANK YOU!