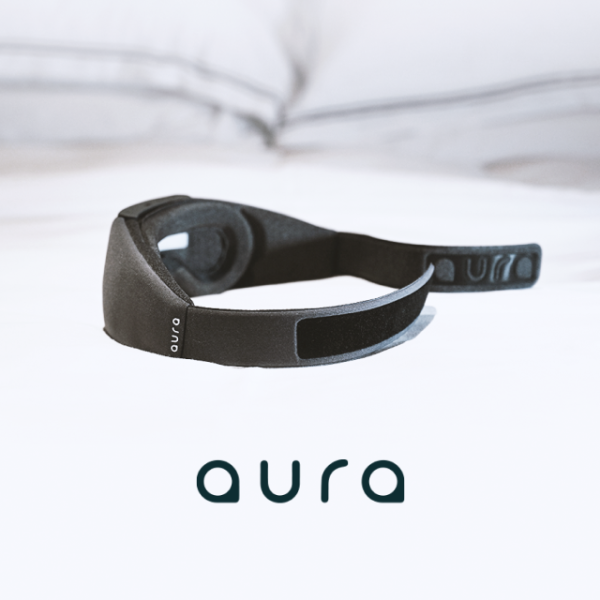 Aura Smart Sleep Mask: Total Blackout & Deep Sleep
$1,581,688
raised out of
$156,000
Concept
Immersive sound and light therapy sleep mask to help you fall asleep faster and wake up refreshed.
Story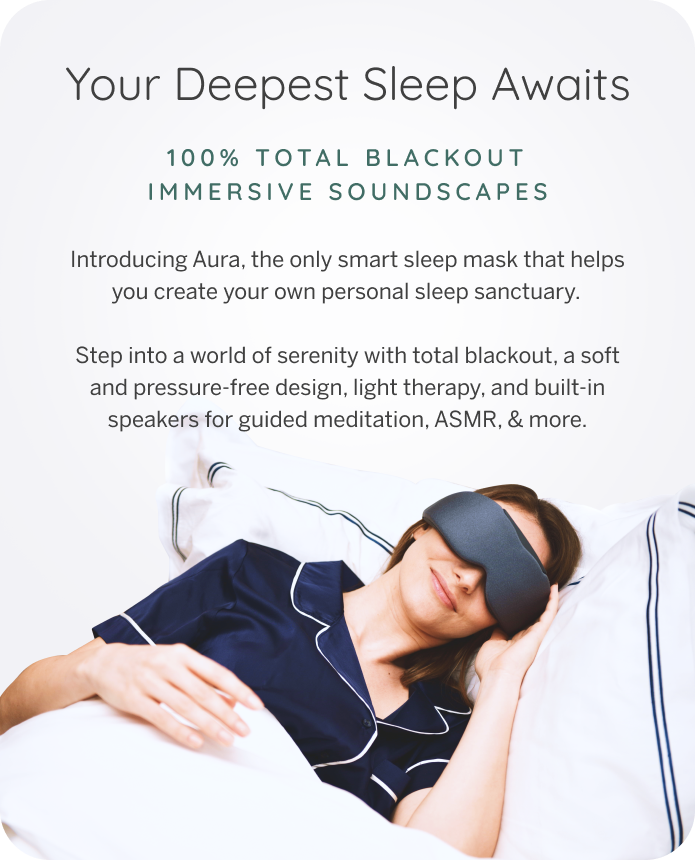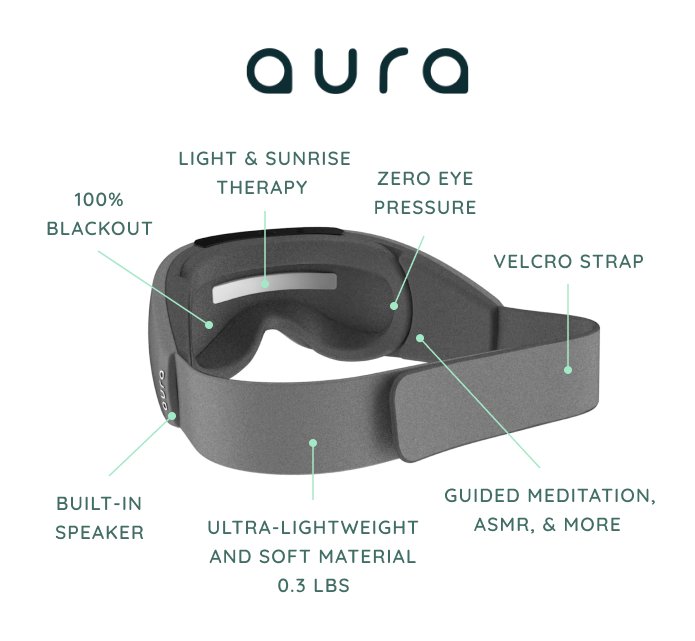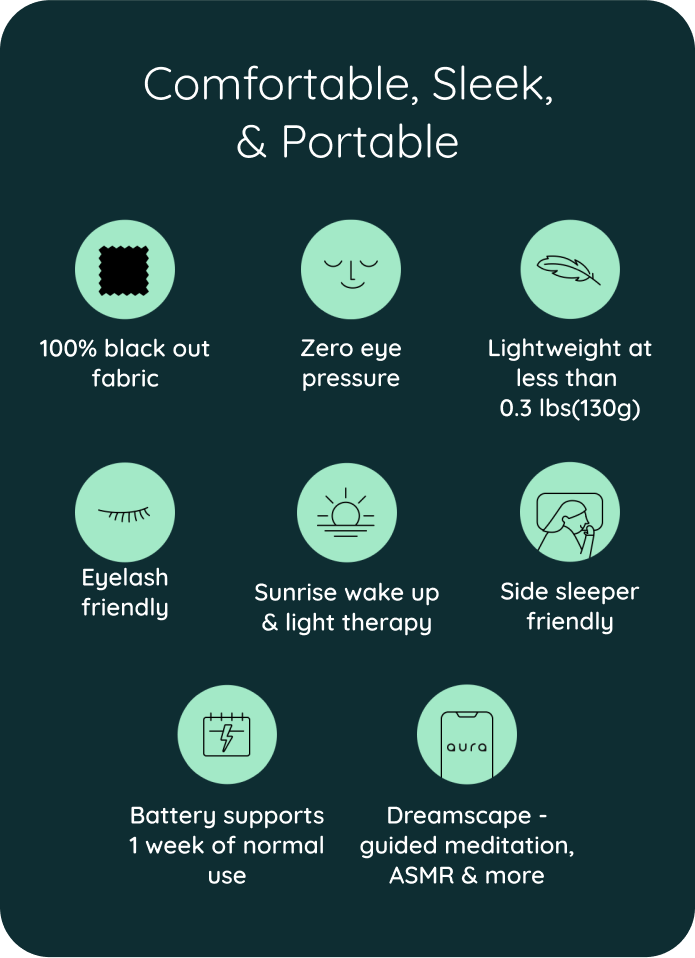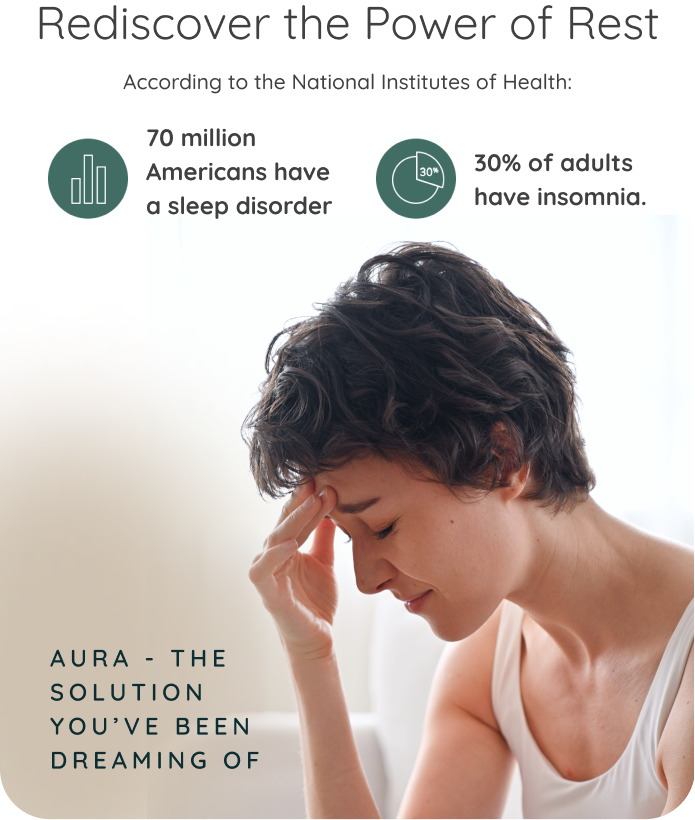 Most people sleep best in total darkness. Take control of your circadian rhythm and develop a healthy, consistent sleep routine.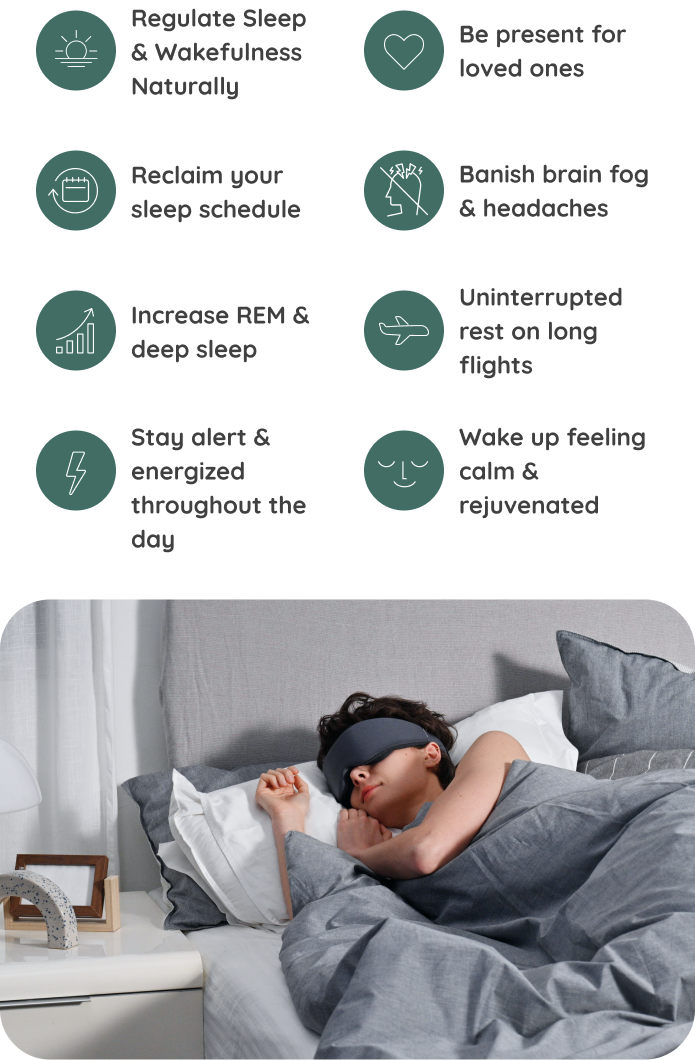 The hand-washable Hug 3D memory foam eye cushion attaches magnetically, creating a leak-free seal with plenty of room for your eyes and eyelashes.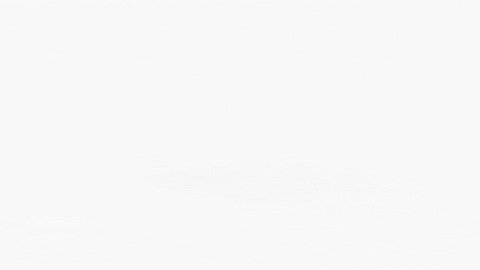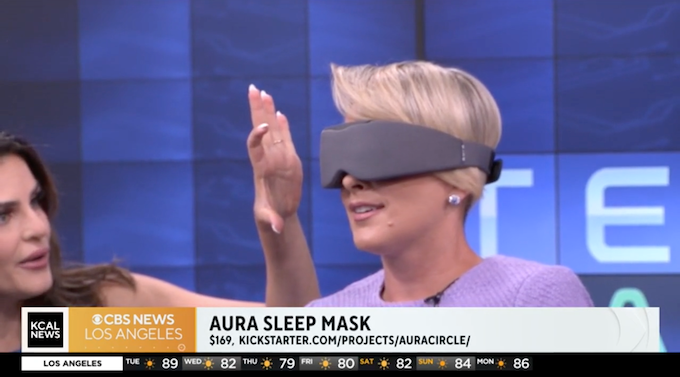 (To see the full segment, please click link HERE to watch)
– Lauren Wadowsky, GadgetFlow Editor
– Lizzie Wilmot, T3 Home Staff Writer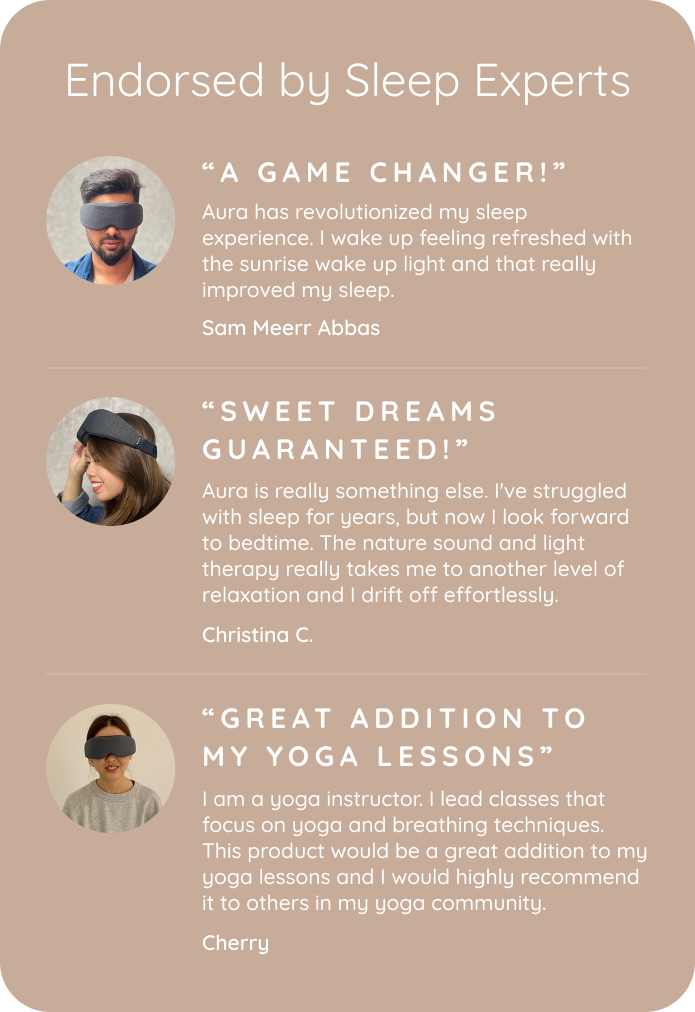 Experience the magic of Dreamscape – an enchanting fusion of meditation, ASMR, and the soothing melodies of nature, harmoniously orchestrated to guide you toward the restful slumber you truly deserve.
Venture into the world of tranquil sounds with Marc Anderson, a celebrated nature sound recordist who embarked on a global journey to capture an extraordinary and diverse range of Mother Nature's captivating rhythms. Your mask comes complete with over an hour of these symphonies, ready to lull you into a peaceful dreamland.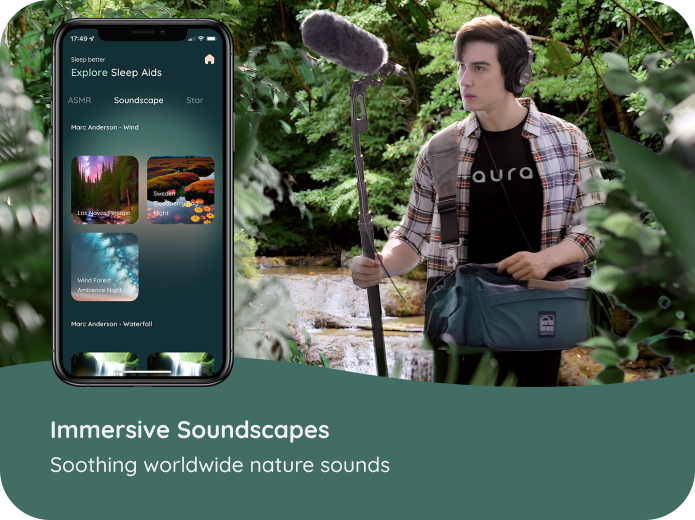 Check out and experience a few sample soundtracks from the Immersive Soundscapes category: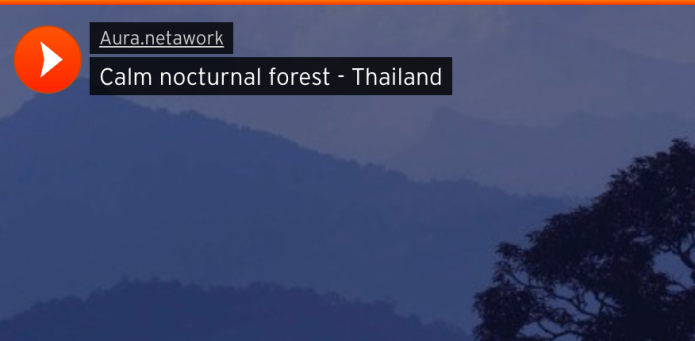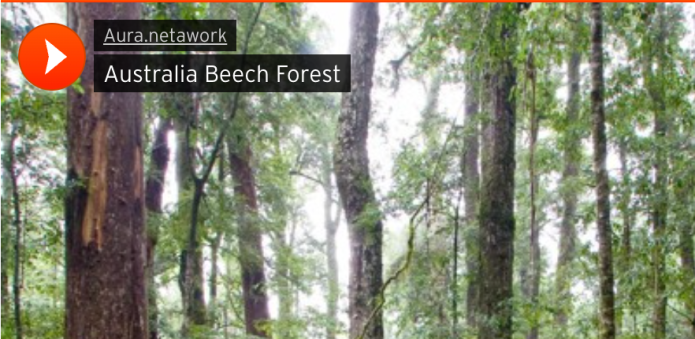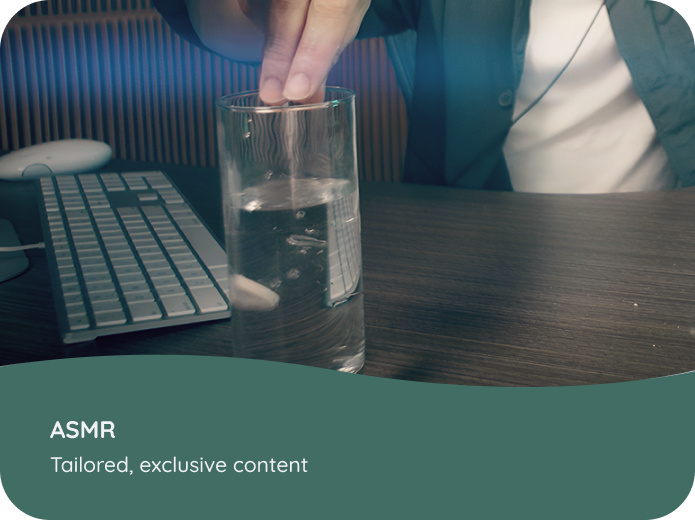 Check out and experience a few sample soundtracks from the ASMR category: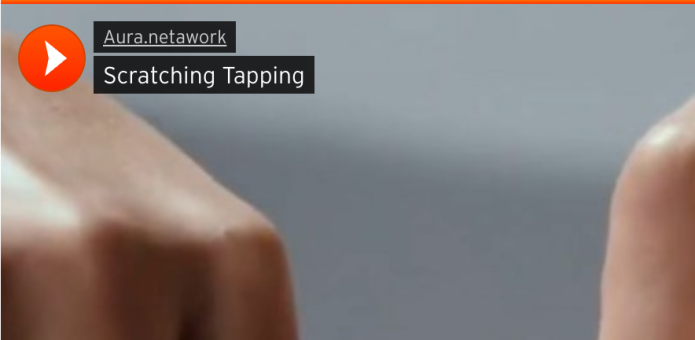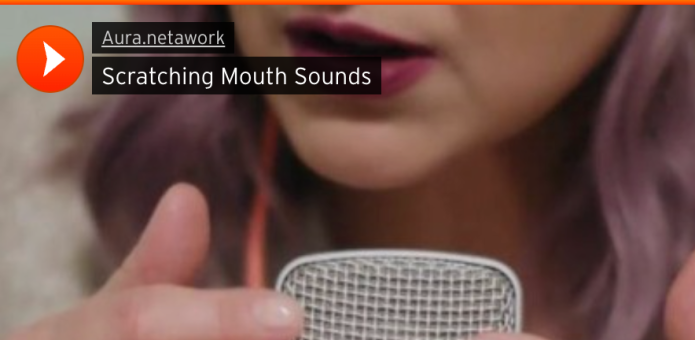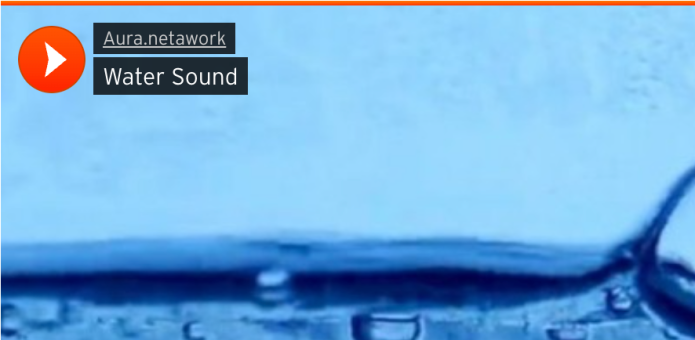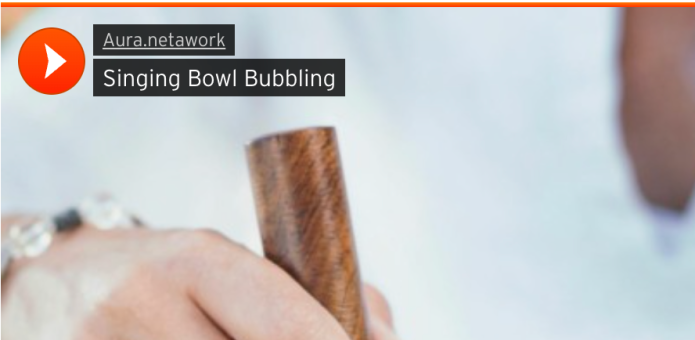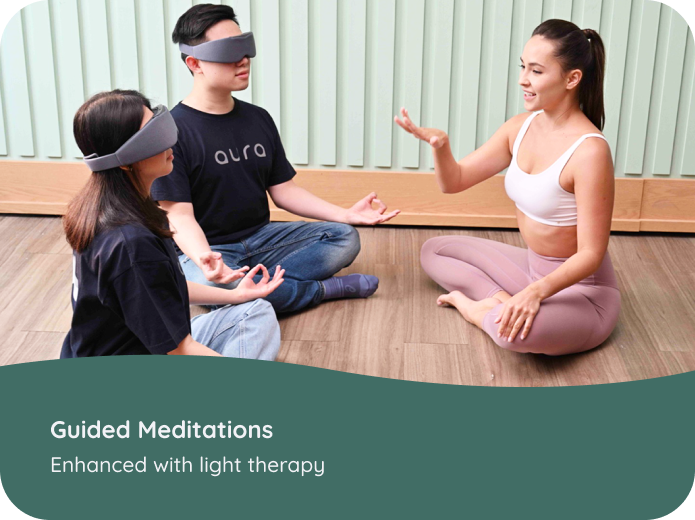 Check out and experience a few sample soundtracks from the Guided Meditation category below.  Some of the soundtracks are specially curated by Valentina Tudose who is a Clinical Hypnotherapist specialized in coaching meditation to improve sleep anxiety, fears and relationships: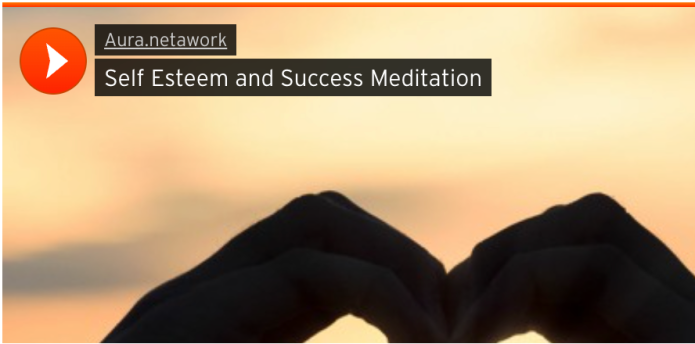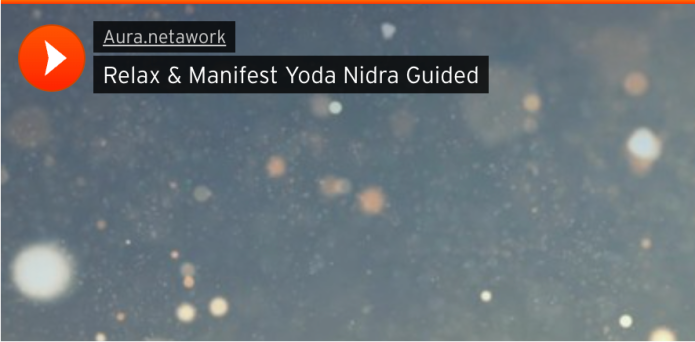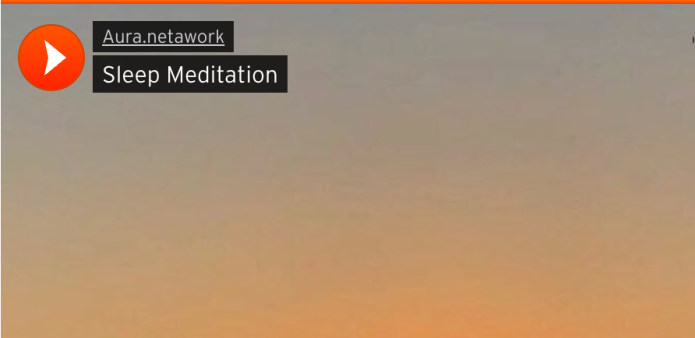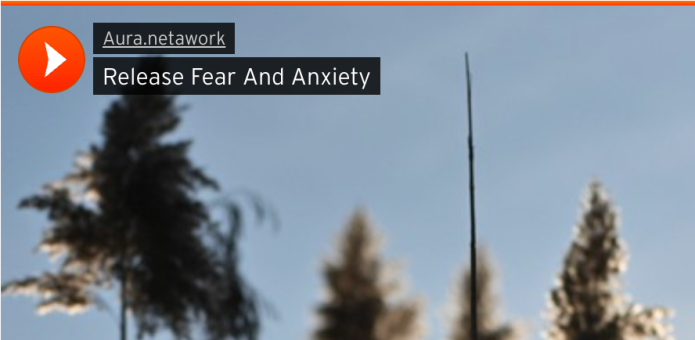 Clear your mind with guided meditation and gentle light therapy. Then, switch to total darkness, and allow ambient nature sounds to lull you into a deep sleep.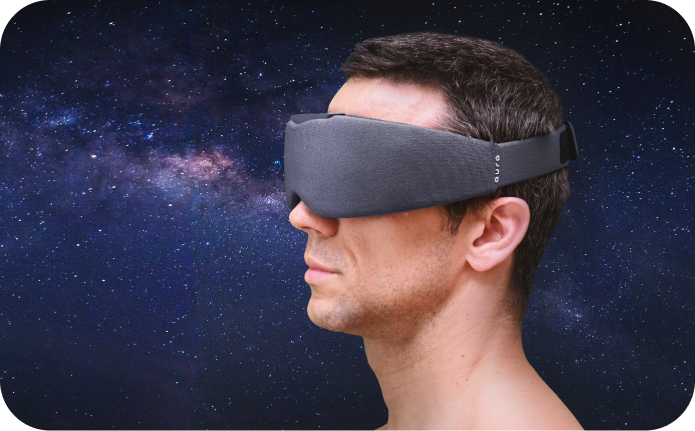 Sunrise wake up delivers a gradual increase in light, preventing the unpleasant shock that can occur when removing traditional masks.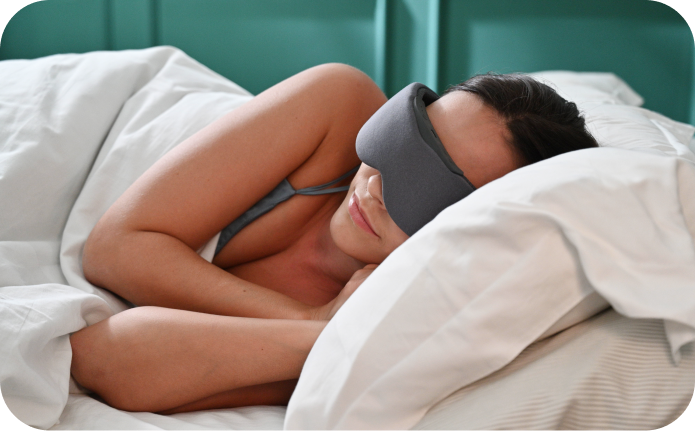 Sleeping in new environments can be a challenge. Use Aura and Dreamscape to create a personal sleep sanctuary, and feel confident that you'll fall (and stay) asleep wherever you are.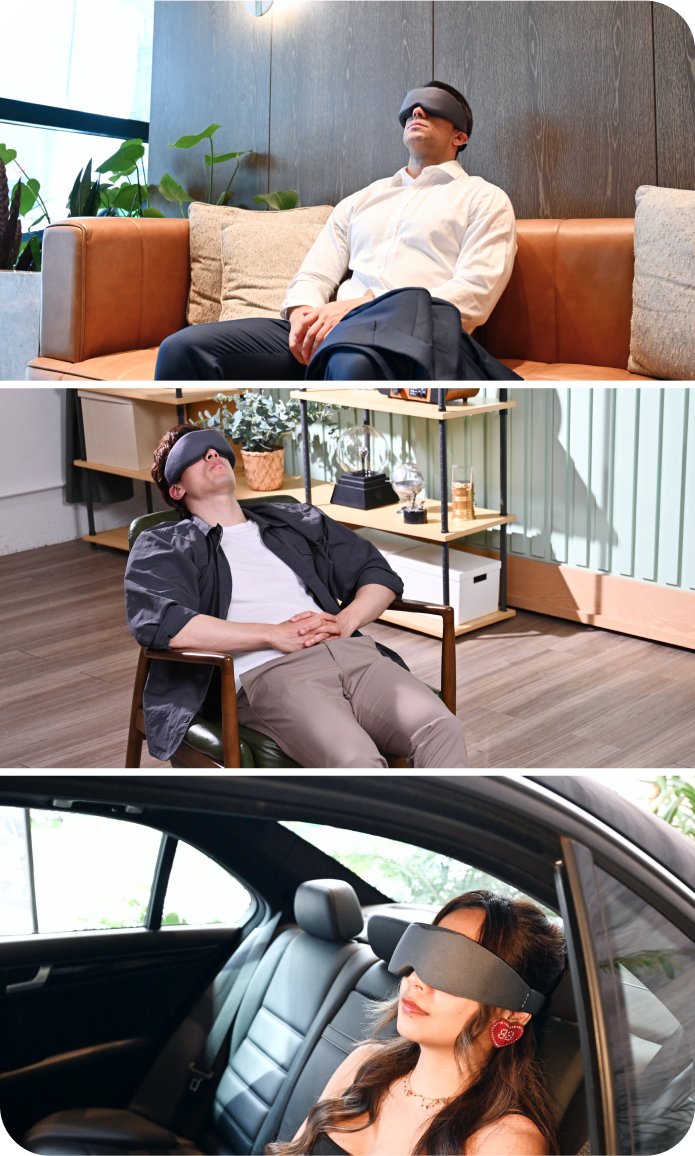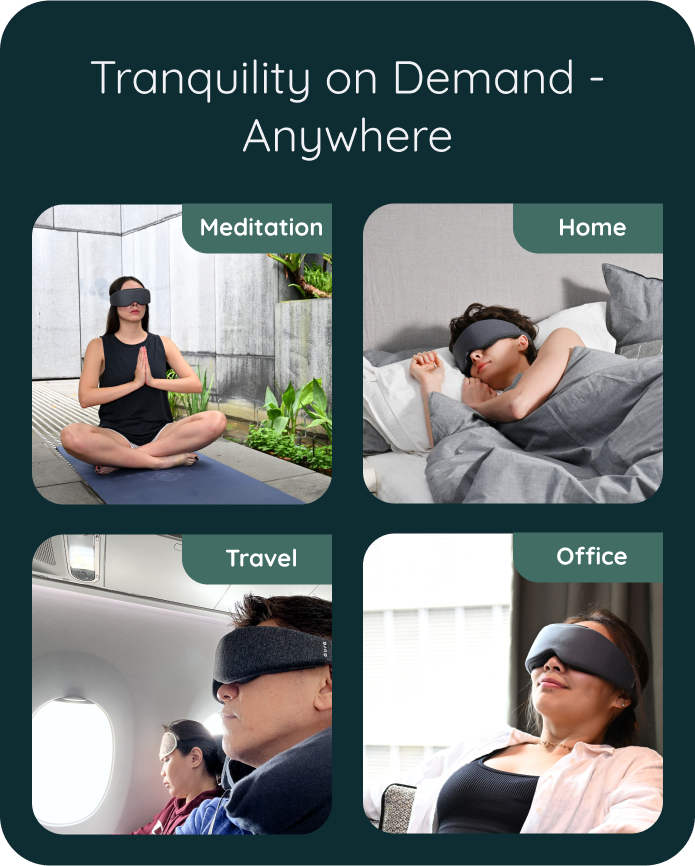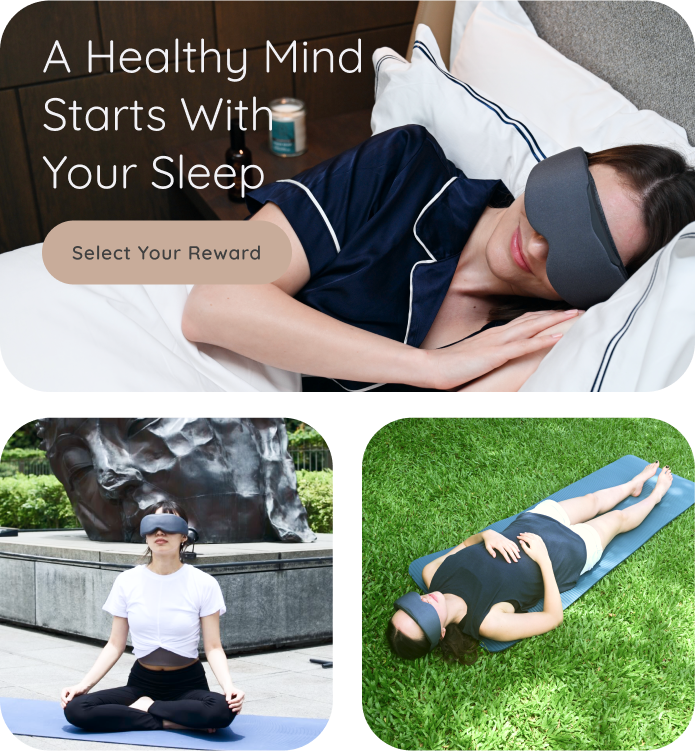 Andy Chow, founder of Aura Circle, struggled with sleep problems for years, unable to find a solution that worked for him. He realized that many people faced similar issues, and the idea for Aura sleep mask was born. After countless hours of research, design, and testing, Andy and the team are ready to fulfill their mission to help thousands of people transform their sleep patterns for the better.
At Aura, we believe wellness and harmony are essential for a better life and a better world. Among all aspects of wellness, sleep is especially crucial, as it allows our minds and bodies to repair, restore, and re-energize. This is why we introduced the Aura mask, empowering all sleepers, whether you are wellness-oriented, a light sleeper, or struggling with insomnia, to find your way back to a good night's sleep.
We have collaborated with leading experts to design the perfect sleep mask with tailored features that will soothe even the most restless sleepers into a deep slumber.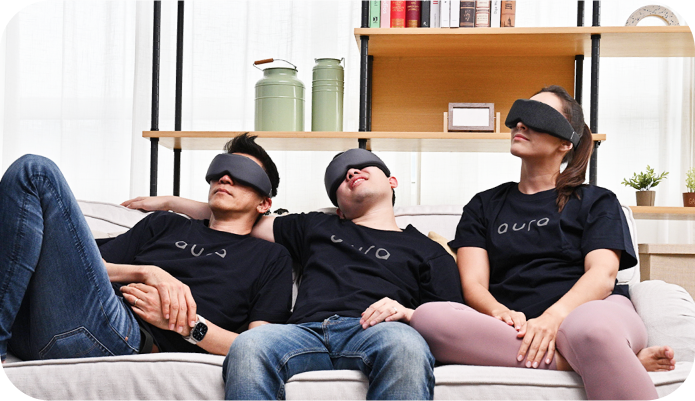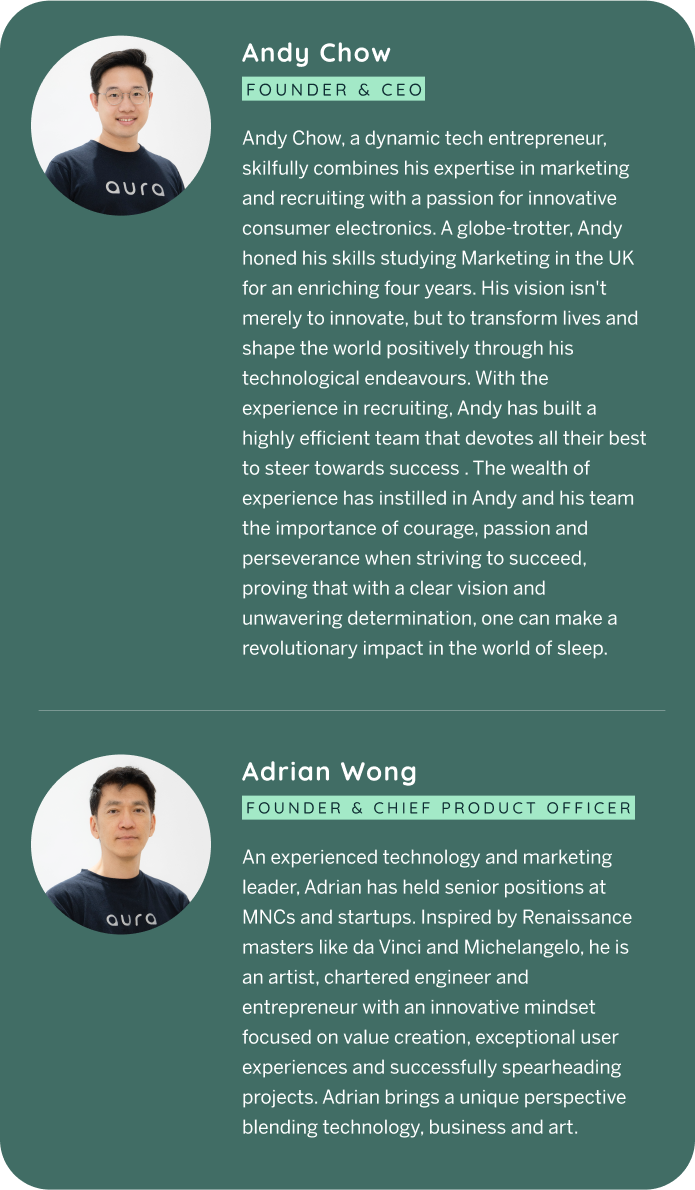 Aroma Air is a disposable aromatherapy liner designed to snugly fit between the mask and the Hug cushion, diffusing essential oils effectively. The high-quality lavender essential oil helps clear the airways, facilitates breathing, induces relaxation, reduces stress and anxiety, and enhances sleep.


Power on and Bluetooth Pairing
Ergonomic Design and Details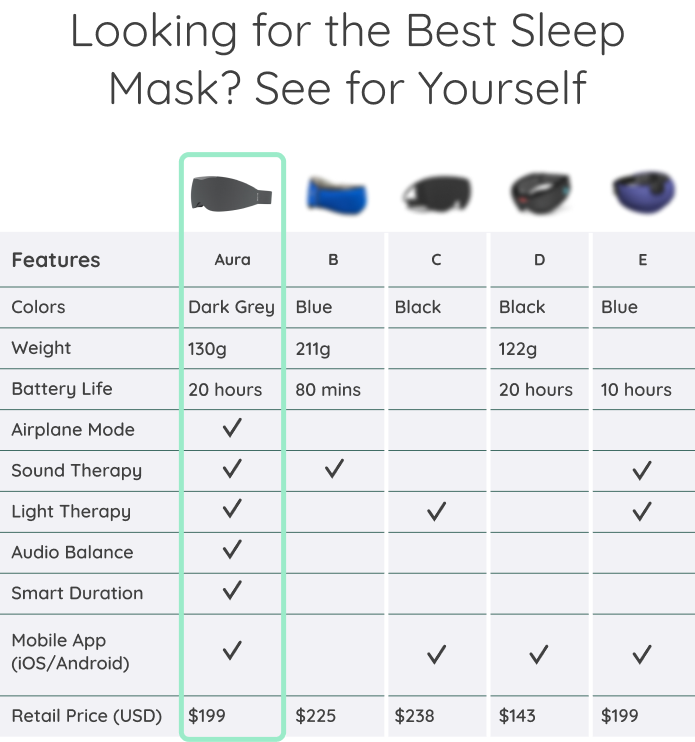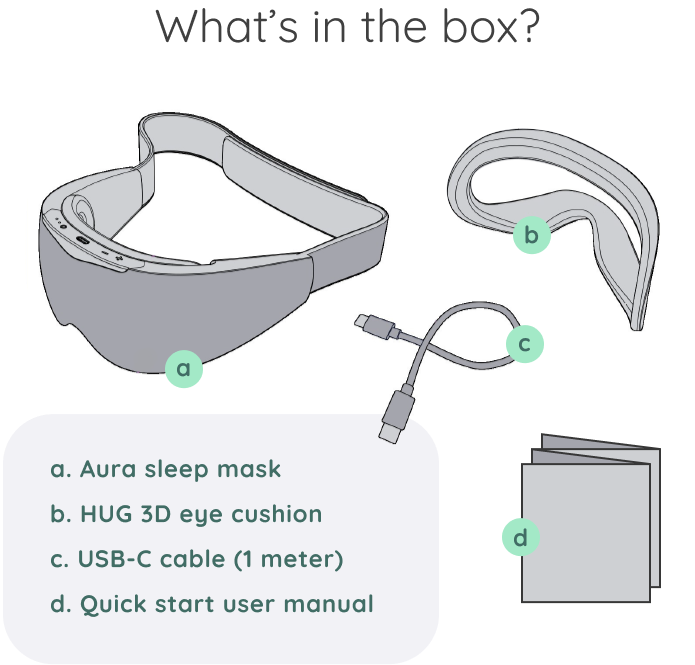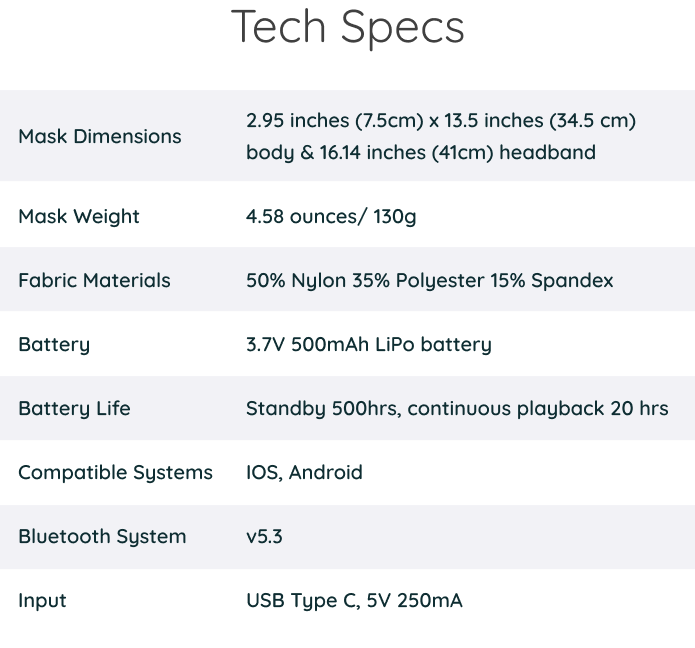 Interested in delving more in-depth into topics related to deep sleep? Curious about various subjects such as sound therapy, aromatherapy, and light therapy, which are also closely related to the realm of sleep?
Check out the articles below from Sharleen Lucas: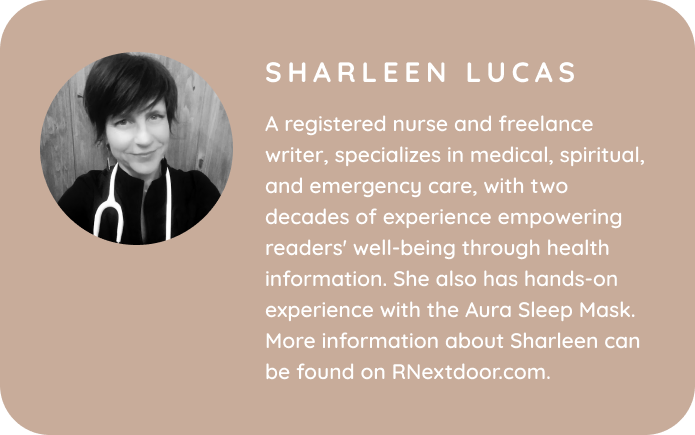 Our designs have been tested and proven. We have been working on perfecting the technology so you can bring it home.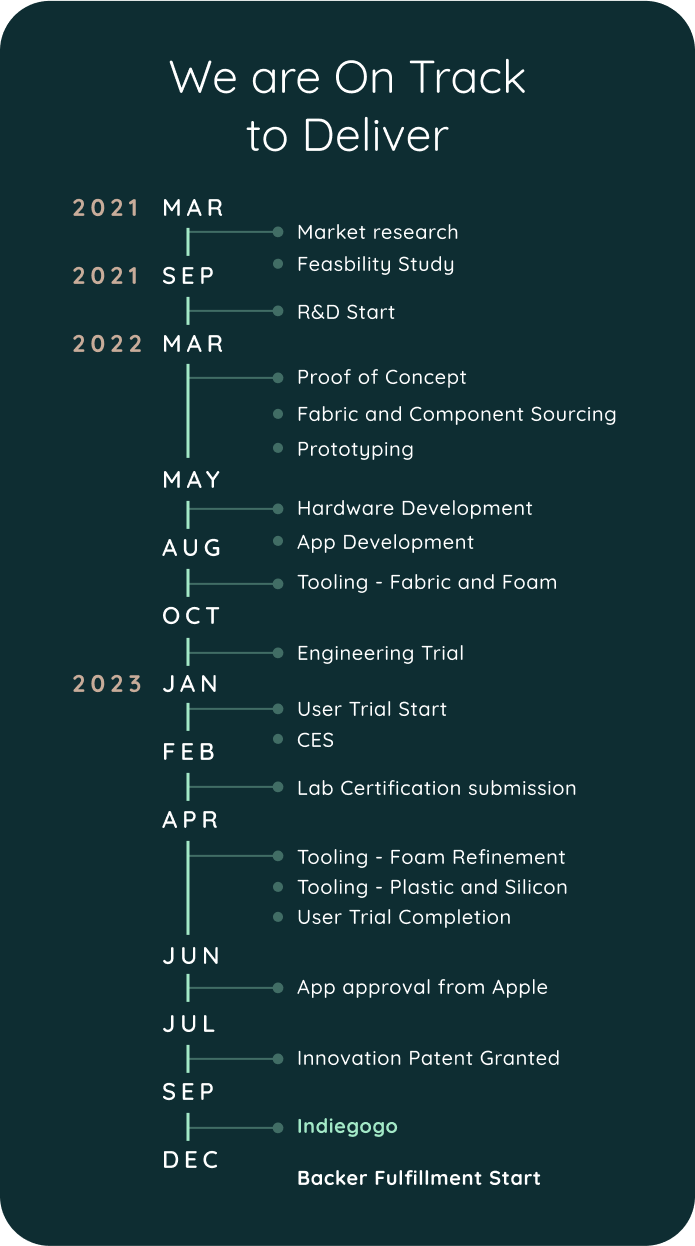 We are able to ship worldwide. VAT and GST are not included. Please see the reward for details on the shipping cost that applies to you.

We plan to ship starting in November 2023*. We will keep you up to date on our progress and the expected delivery date of your order.
*Actual ship dates may vary.
Shipping Charges
Shipping and taxes (including VAT, when applicable) are excluded from the current pricing. These costs will be calculated individually for each backer based on their shipping address information after the Campaign concludes.
The reason behind this approach is to mitigate risks associated with unpredictable logistics prices.  Charging for shipping upfront before delivery could lead to inaccuracies and significant risks.  Instead, we have chosen to wait until your order is prepared for shipment.  At this point, you will receive an invoice directly via email.
By adopting this strategy, we can take the time to secure better quotes by leveraging the collective order volume, ensuring fair and more precise shipping charges for backers.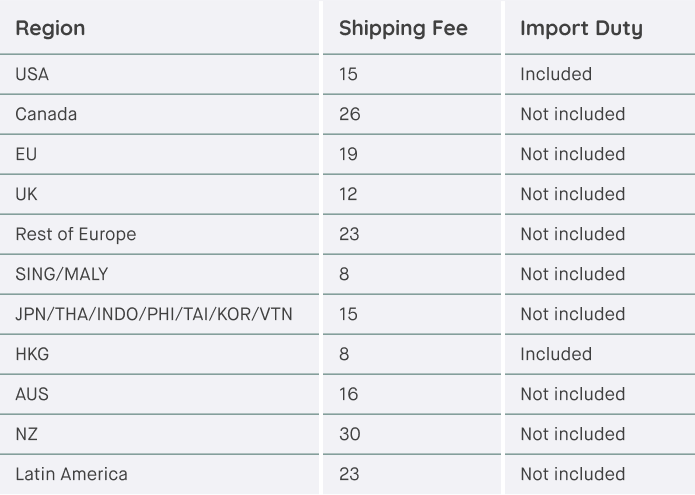 By backing now, you'll get to own one of the very first products off of the line, plus exclusive access to provide valuable feedback that will shape future generations of the product.

Like what you're seeing? Want to help? Just 30 seconds of your time could make the difference in growing the community. Hit one of the buttons below and tag a friend or coworker who needs this!



Rainfactory is a multiple-award-winning crowdfunding marketing agency that operates as a marketing department for growing brands. Rainfactory's experienced team & data-driven, battle-tested approach ensure long-term market dominance for eCommerce start-ups