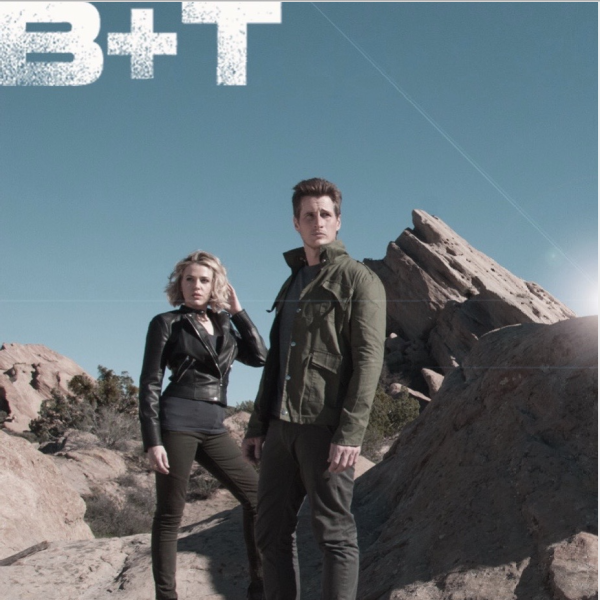 Baron and Toluca
$47,293
raised out of
$100,000
Concept
They must accept their fate… to change their destiny.
Story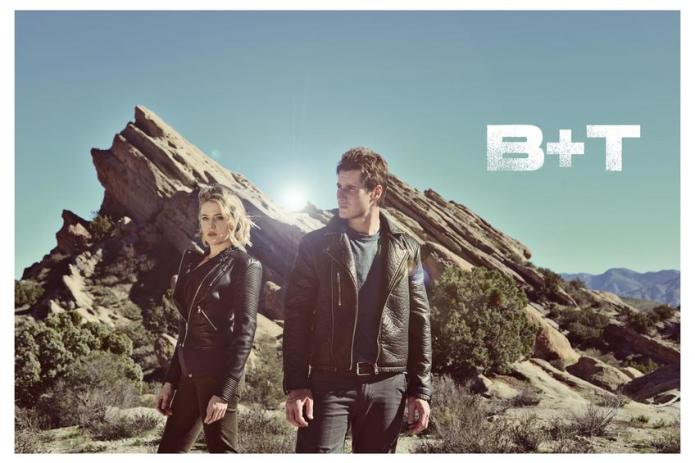 BARON AND TOLUCA a.k.a B+T follows ex co-stars and exes in real life, Jake Baron (Brendan Fehr) and Toluca Mendez (Majandra Delfino) as they find themselves reunited in a familiar town in New Mexico. But when they experience a blackout and find themselves branded (and naked!) they must set aside their bickering and team up to unravel the eerie abductions that threaten to take them for good. With the local sheriff, Miles Sorrenti on their side, these three will join forces to put the pieces in place. But can they trust Miles? Can they trust each other? With time running out and clues that their crisis is steeped in deeper, global machinations, these three will do whatever it takes to save themselves, if they can just keep their damn clothes on…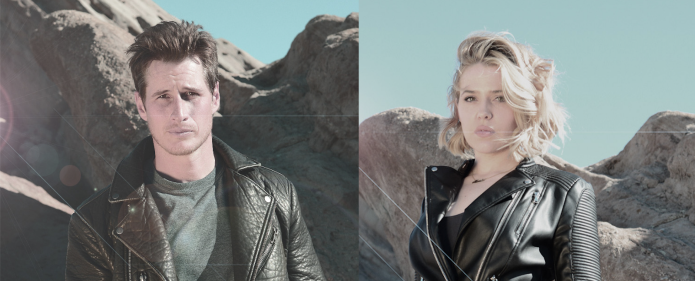 "Roswell was an amazing experience for the both of us. While we were actors on Roswell, we were also giant fans of Michael and Maria, their chemistry and the world of Max, Liz, Isabel, Michael, Maria, Kyle, Alex…even Topolsky! 
*Did we mention there's a REALLY good chance a lot of these people show up in B+T?*
After Roswell got cancelled, we felt that nothing on TV captured the distinct magic of the show. That sparked an idea. An obsession really. We went to work with the idea of paying homage to that particular sci-fi genre and the distinct chemistry of Michael and Maria. 
From there B+T was born. Not a reboot. Not a prequel. But a spiritual successor to a show we all loved so much. A new, original sci-fi drama that will warm the hearts of our fans of yesteryear and capture the hearts of brand new ones."
-Brendan & Majandra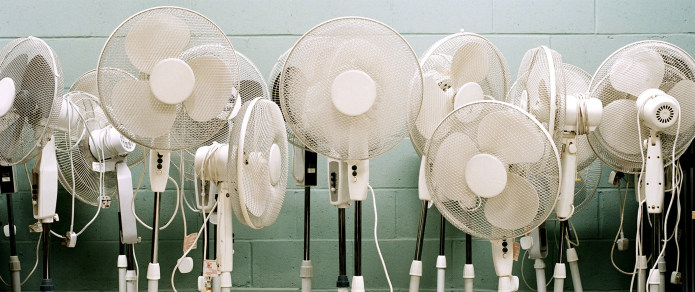 Before online campaigns, Roswell fans set the standard for fandoms. The show was saved, not once, but TWICE by fans sending in the infamous TABASCO bottles to WB and FOX. That passion hasn't waned in 20 years and while B+T is an entirely different show, it has a lot of the same elements that made Roswell such a cult hit. It is something those same fans, YOU GUYS, have been asking for for 20 years!
In 2017, a leaked photo of Brendan and Majandra, as Baron and Toluca, hit the internet. Soon after a simple logline for B+T followed and from there chaos reigned. The fun kind. Our fans became adamant about making it happen. And they get what they want! A #NETFLIXforBandT twitter hashtag trended globally for months… and that was even before our first teaser for B+T was released. Well, after we released that, the fans kicked it up a notch and sent boxes of honey and tea to a bunch of streaming services' headquarters! A huge fan campaign for a show that didn't exist… YET.
Then, they demanded merch and swag. And yes, when our fans ask, we deliver. Nearly $20k of swag and merchandise was bought up by our fans (called #dans for those who aren't up quite to speed yet) in hopes of getting B+T off the ground. Hundreds of B+T tanks, shirts and hoodies sold FOR A SHOW THAT DOESN'T EXIST… YET!
And it's all because of you and for you, the fans, that we've created THIS campaign. So we're asking you, all the fans (and #dans) and all sci-fi lovers out there, to take this next step with us and support B+T so we can bring it to a screen near you. 
Remember… EVERYONE HAS A ROLE and if we #bandtogether, we can turn B+T's amazing scifi fiction into a non-fiction reality.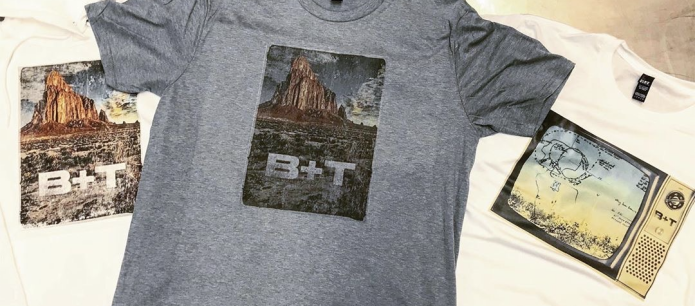 So let's talk about the perks because that's how this whole thing happens. It's been a journey since 2017 and through our fans and our interactions with them, B+T has taken on it's own language. This is ever present in the name of the perks, in case you asked yourself, "What the hell? The SALADTOSSER SPECIAL?" Trust us, you want in and we want you. It's magic.
That caveat aside, check them out (to your right!) and select one that excites you. We preach "EVERYONE HAS A ROLE" and believe it to be true. Because of that, we made sure our perks allow for everyone to play the part that is right for them. From as small as you want to as BIG as you want, they're all invaluable. Trust us, we know. It takes a village, or rather a fandom, to make a show go and we have the best one! So click and grab that perk! You've now gotten us one step closer to making B+T.
Here's a bit of what's available:
Limited edition signed artwork
Exclusive  B+T t-shirt
Video calls with Brendan and Majandra themselves
Golf with Brendan
A spa day with Majandra
BE AN EXTRA FOR B+T!
BE A PRODUCER FOR B+T!
BE AN ACTOR IN B+T!
And a bunch more but we don't want to spoil the surprise so keep scrolling!!!
Heck, we'll even come over for dinner or karaoke!
There's nothing we won't do to make this happen… ALMOST nothing.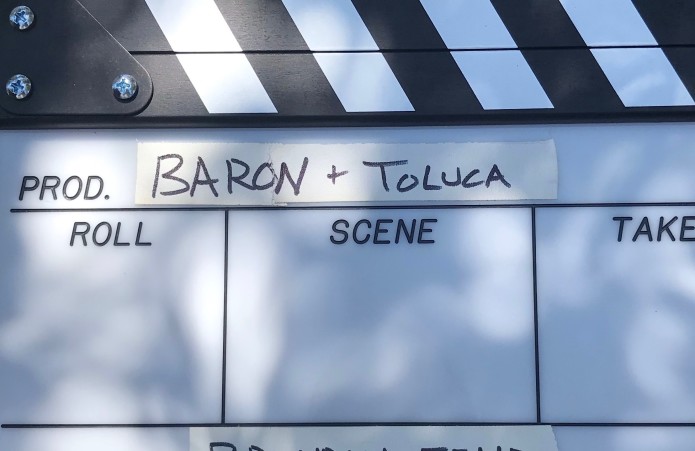 So what exactly are you getting by snatching up these perks and supporting this campaign? Good question.
Well, it's kind of up to you.  
If we reach our goal, you get an amazing B+T pilot dropped in your lap(tops). You get the chemistry, the banter, the love and hate of Baron and Toluca.
You get a completely unique and original scifi tv show with all the suspense, the uneasiness and goosebumps of any great scifi thriller mystery.
And you get to be a part of something from the very beginning,  having nurtured it to grow into something you'll forever remember. We'll make sure of it. 
The real question is HOW amazing is this thing going to be? Eff bomb anyone? But again, it's up to you.  If we exceed our goal, you get more, both quantity and quality. Anything above and beyond allows us:
more sophisticated SFX
state of the art camera and equipment (it makes a huge difference)
more elaborate action sequences
great hair products (we know you know)
more EPISODES!
and of course… amazing GUEST STARS! We know there's a few familiar faces you'll want to see in the B+T universe and we want to give them to you.
There's also a few faces that haven't even crossed your mind but would blow it. We can give them to you.
Not to mention, the more money we raise the better chance we catch the eyes of the elite production companies, networks and streaming services. Now we're talking SEASONS!
Deal? Sound fair? Good.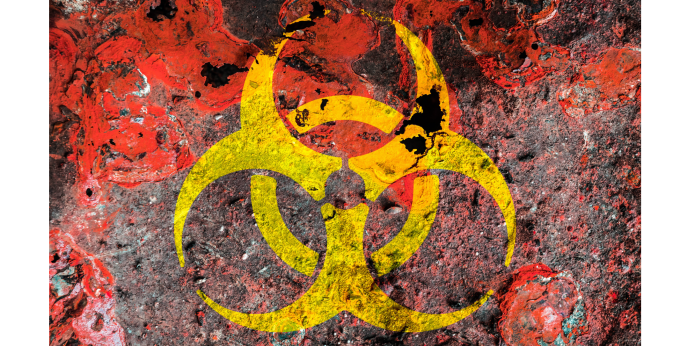 While these are unprecedented times, we foresee starting production in 2021 if we meet our goal. It is believed by then shooting amongst a pandemic will become more streamlined and easier to pull off. With production on many shows already starting, we feel confident we will be able to shoot effectively and safely by then. *Any perks affected by the pandemic will be worked out to your satisfaction.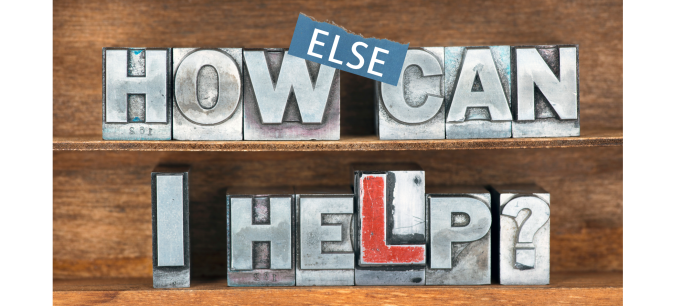 You got the shirt? Incredible. You're our new producer? We couldn't be happier to welcome you on board. Even if you got those, and just as importantly if you didn't, you can still support this project. Word of mouth from a friend and fan is an immense value. So please, spread the word! Tell all your friends, all your loved ones, all the humans and aliens and budding sci-fi lovers about this project. Get the message out across your town, your state, country, overseas and dare we say, ACROSS THE UNIVERSE. We do dare. And now we DOUBLE DARE YOU. Together we can #BandTogether and make this happen. We are confident our finished project will make new fans out of strangers while delighting our OG base.