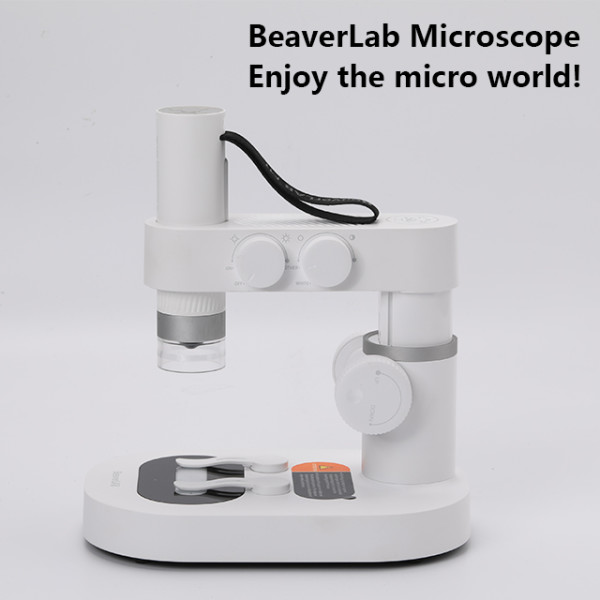 BeaverLab Microscope Enjoy the micro world!
$1,054,411
raised out of
$10,000
Concept
800X Ultra-Definition/ Detachable Design/ APP/ WiFi Connection/Intelligent Dyeing / Multi- Display
Story

Hello, my name is OCTSAN( BeaverLab ), a professional intelligent microscope, not only has 800 times ultra-definition LENS, but also subverts the traditional microscope imaging display, through the WiFi and mobile phone connection but also with the computer, PAD connection, and rear projection screen I can achieve high-definition picture quality, wireless transmission and many people observe at the same time.
It can release your eyes and protect your eyesight.
One click to take photos, record, and share more wonderful discoveries with family and friends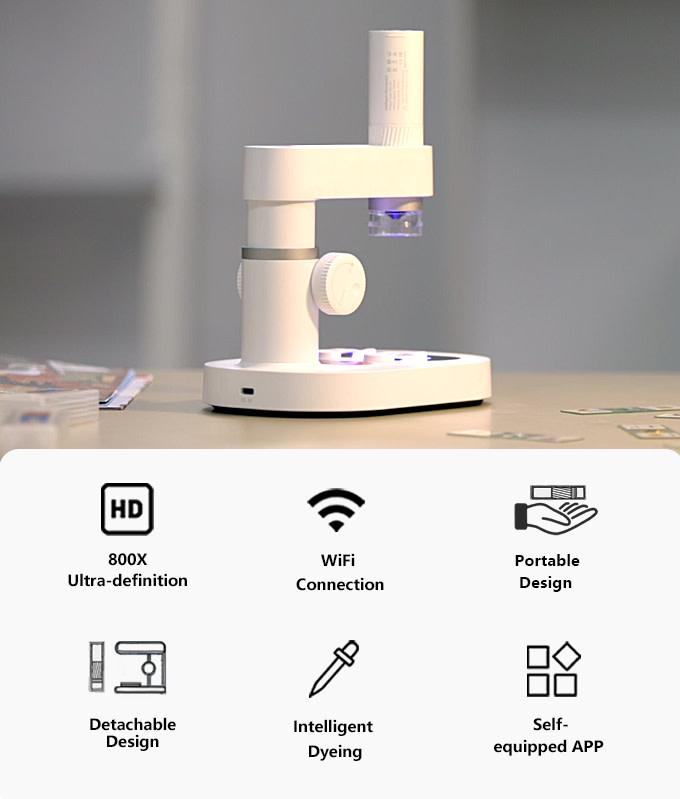 800 times ultra-clear professional focal length. The appearance is more microscopic and the observation is more meticulous.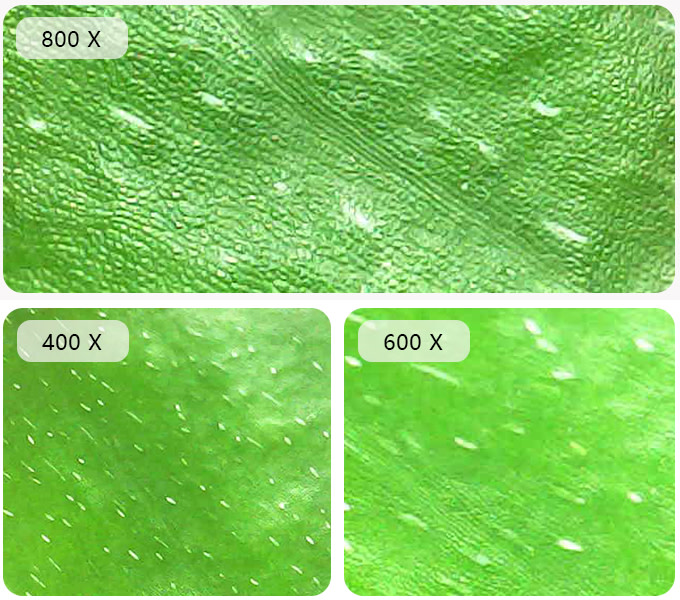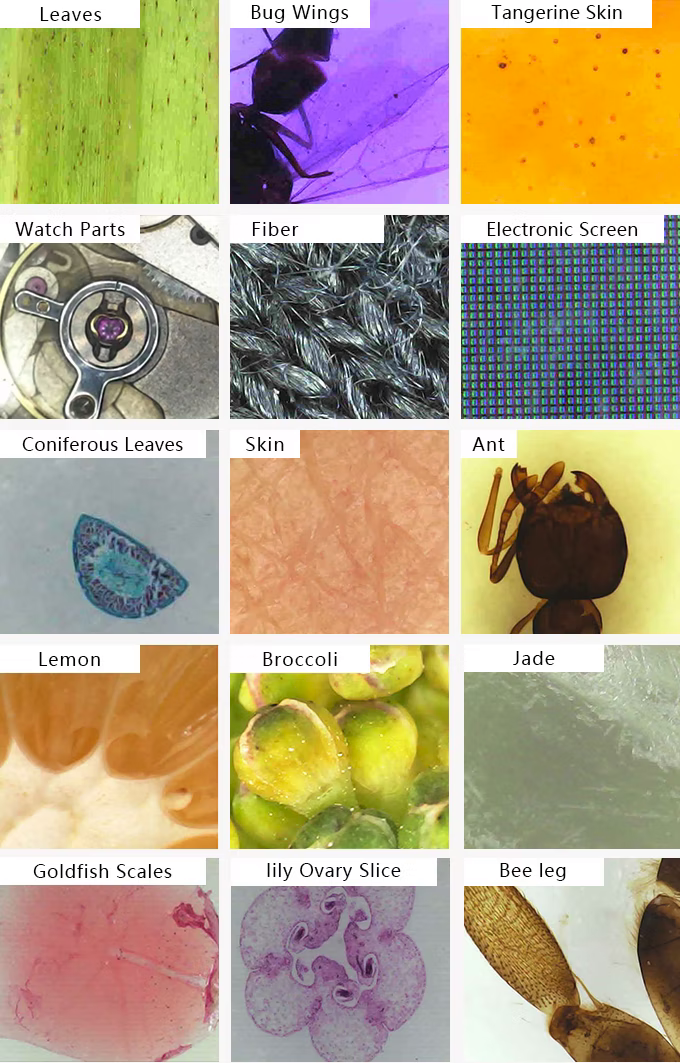 WiFi connection, real-time transmission, high-definition image
 WIFI connects to mobile phones to transmit high-definition pictures and transfer wirelessly in real-time. High-definition Images, Wireless Transmission.

Compatible with mobile phone / PAD/ computer / rear projection screen, realize many people observe together at the same time.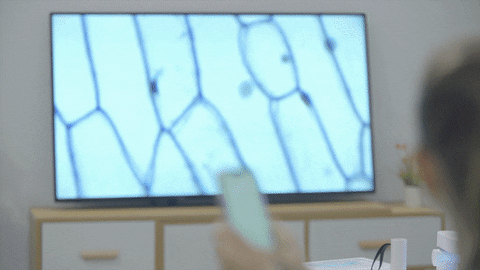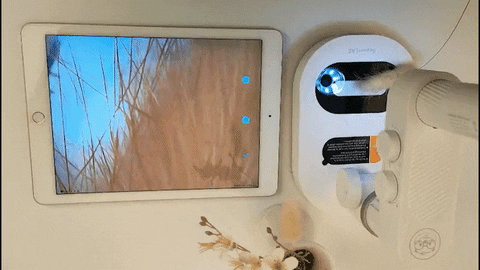 You can just put it in your pocket and carry it anywhere!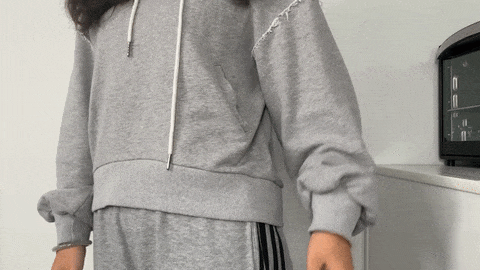 Ergonomic design, coarse adjustment knob, rotating to adjust focal length, anti-skid vertical pattern.
The bottom of the monocular tube has its own digital buttons to adjust the brightness and size of the images.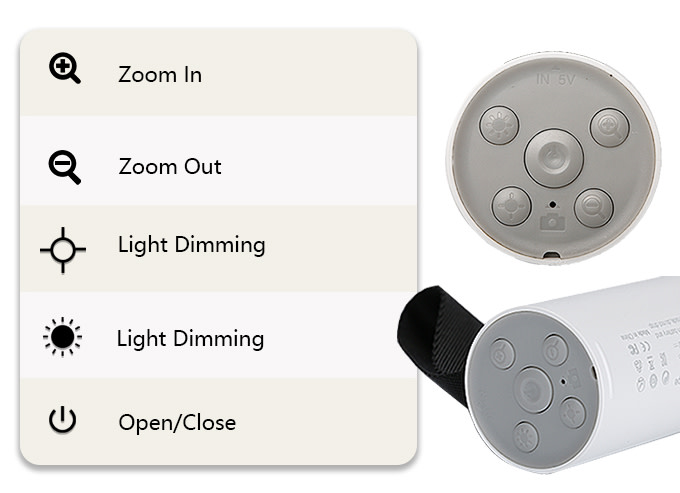 Three functions( photograph, video, notepad) easy to record wonderful images and one-click to share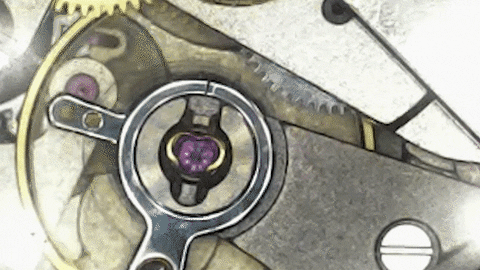 Video
                                                                  Photograph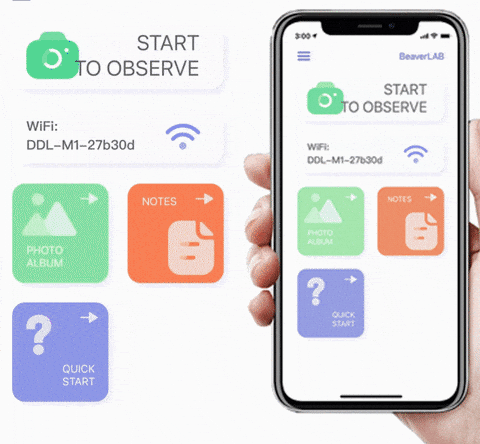 Take notes

Only one click to share your observation with the world.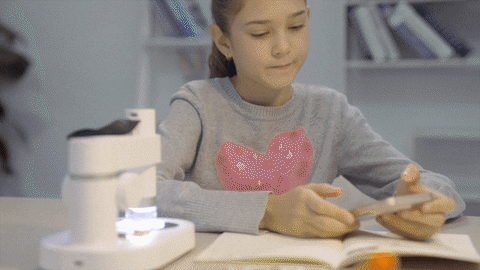 Detachable design, Microscope, and base two-in-one combination.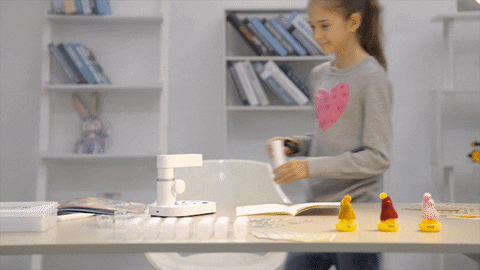 Laboratory operation experience, more stable and professional operation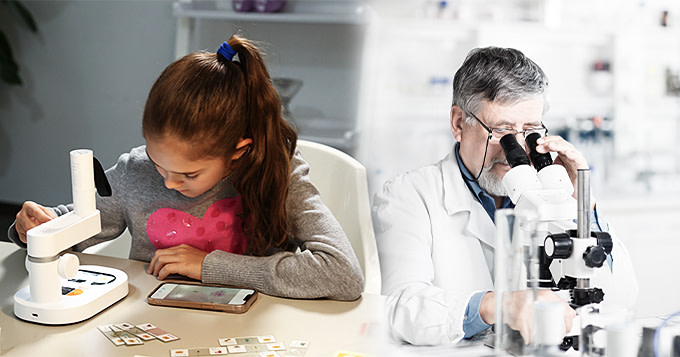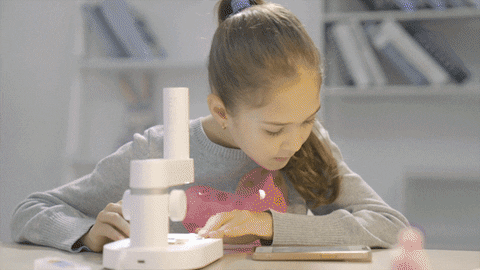 The tablet pressing adopts a magnetic design and can be installed and disassembled at will.

Base with seven-color intelligent dyeing The base of the microscope is equipped with seven kinds of intelligent dyeing light, which can be adjusted arbitrarily to observe transparent objects without iodine staining.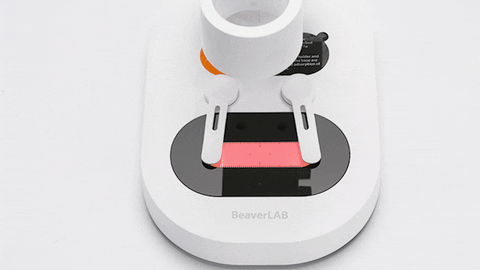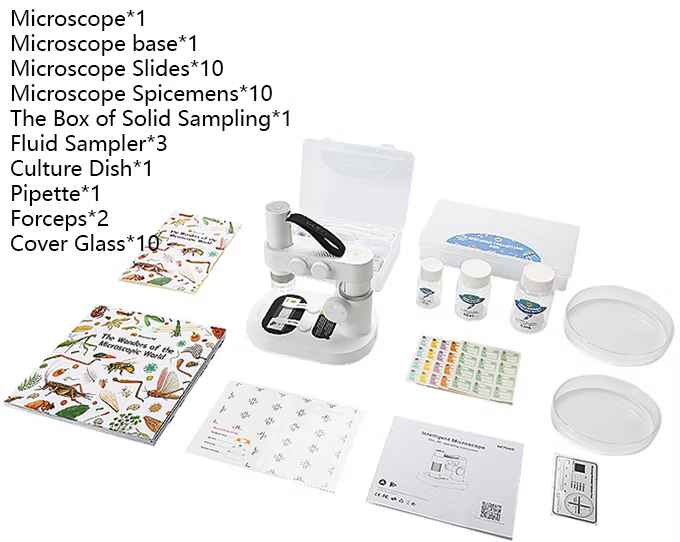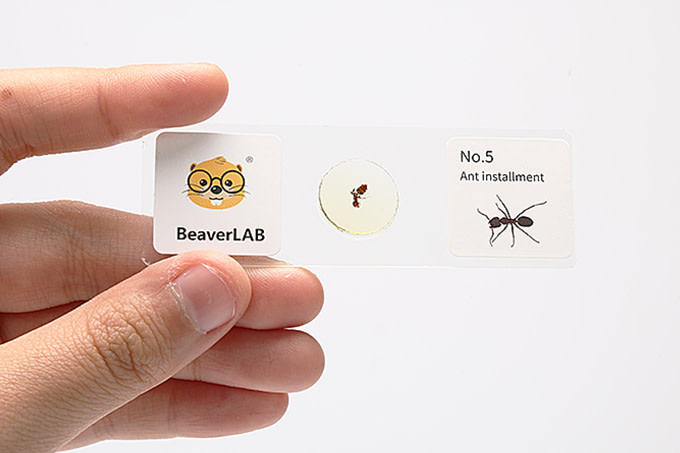 Type-C interface charged for half an hour, the standby time is up to two days and the work time can be up to two hours.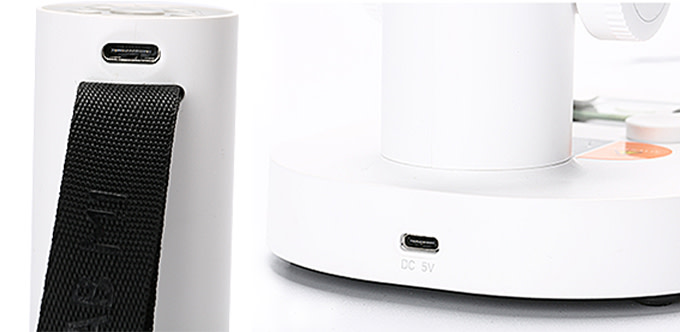 Beaver Point microscope is committed to cultivating children's good habit of hands-on observation through experiential teaching, at the same time, it can be used with family and friends to enhance children's communication skills.
This kind of interesting observation lets children understand all kinds of projects intuitively to cultivate children's interest in learning.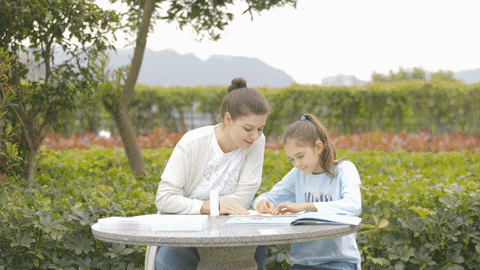 Beaver Point microscope can test the quality of skin through more subtle observation.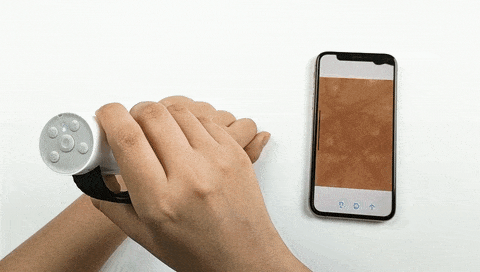 It is a professional daily microscope, 800 times focal length can easily achieve the detection and repair of circuit boards, clocks, and other precision instruments.

 The microscope can be used for observation and carving of jade, precious stones, and other fine pieces.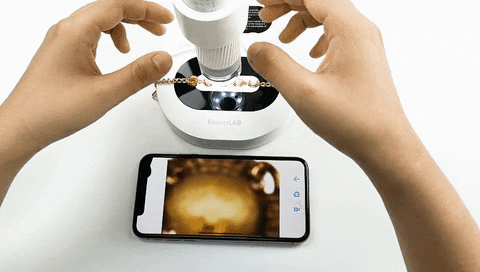 Beaver Point microscope can detect the mites, water quality, and the cleanliness degree of food to estimate the cleanliness of the family.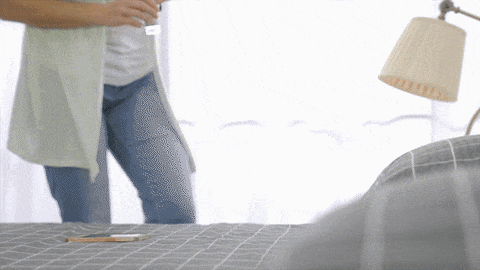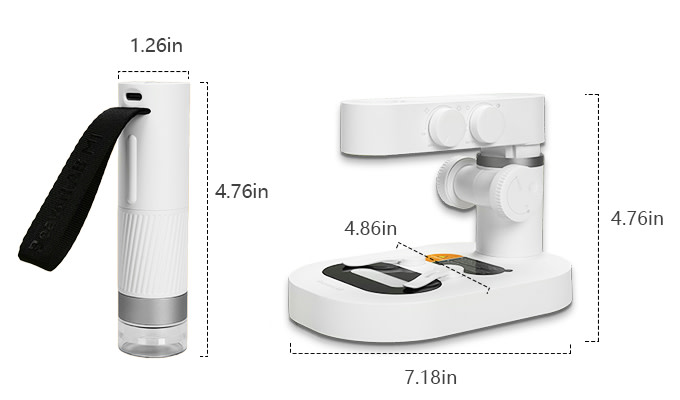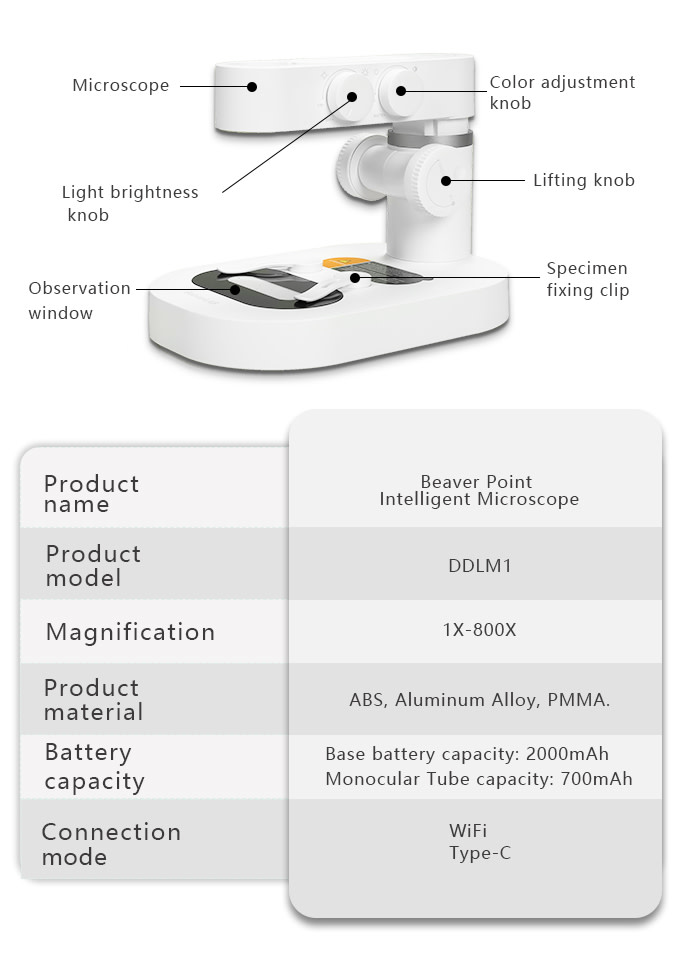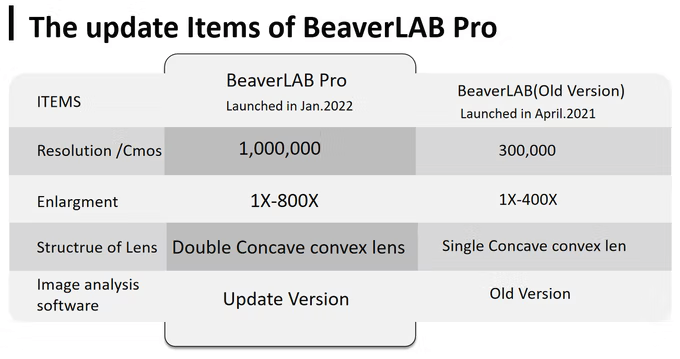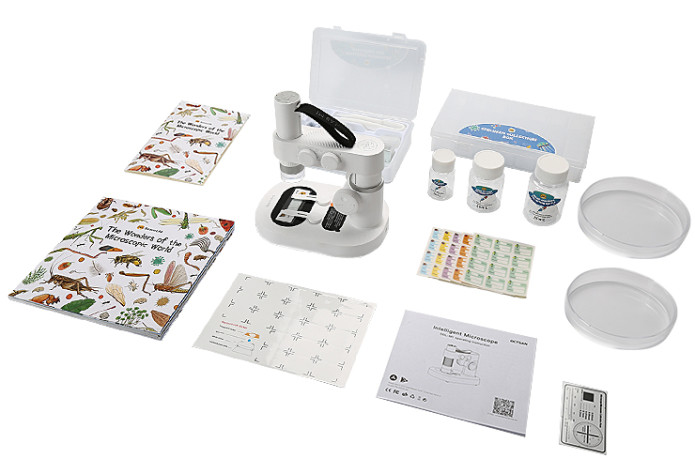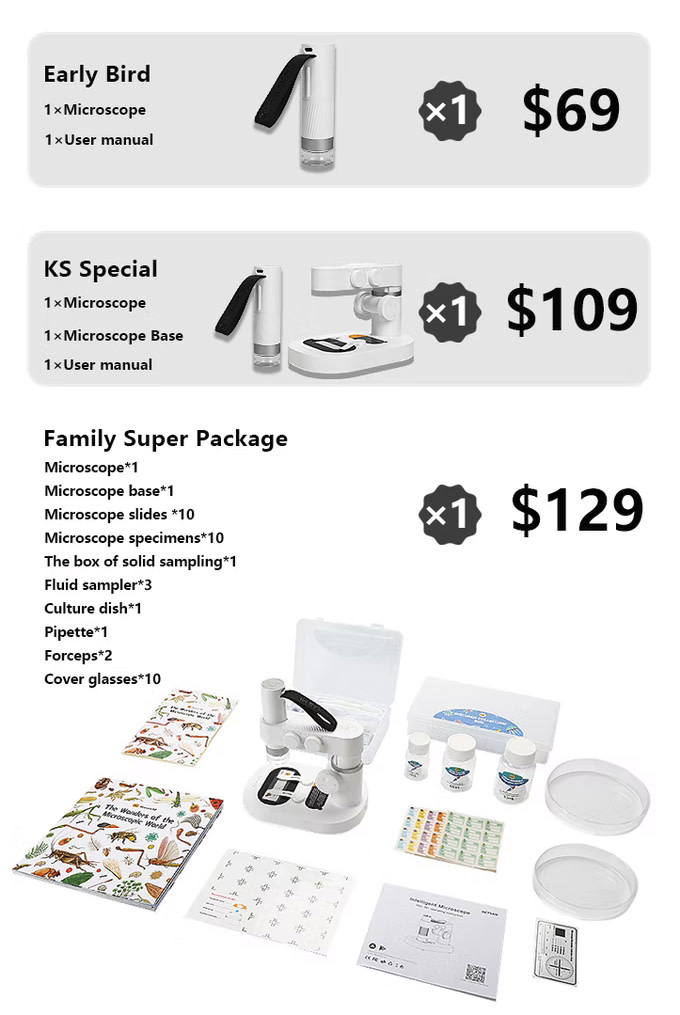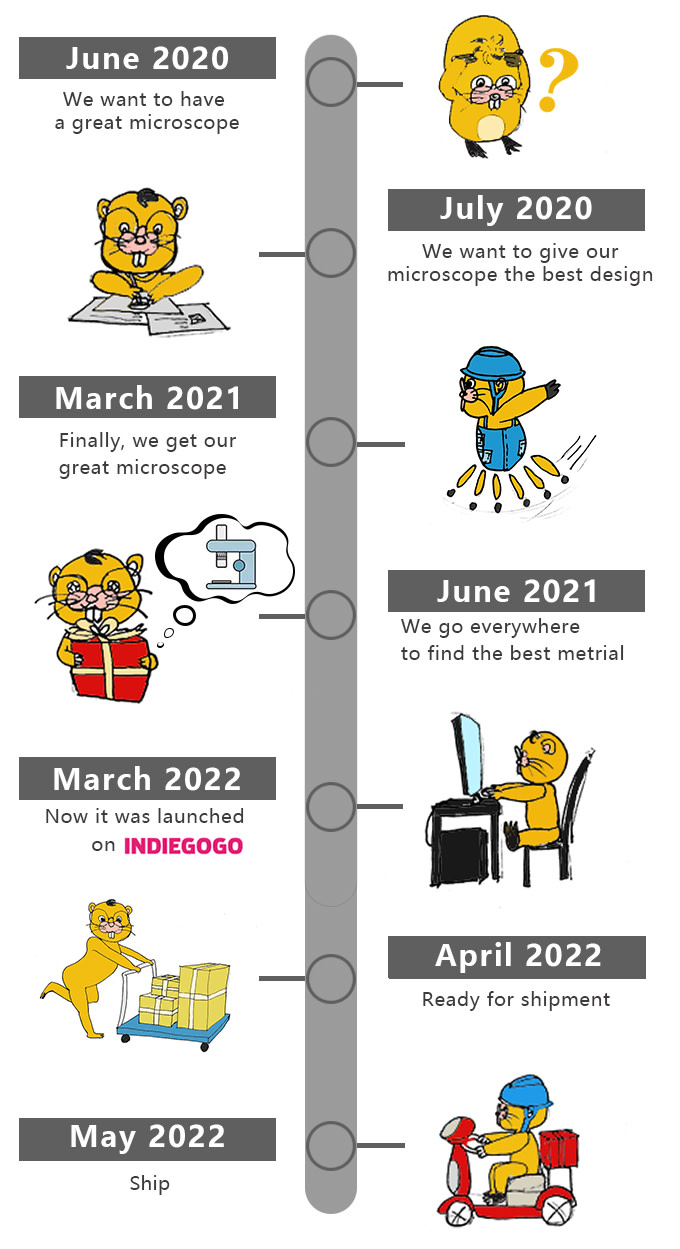 The founder Fang chatted with his nephew at a family gathering and learned that his nephew was very interested in natural sciences and wanted to try the microscope that appeared in the magazine. Fang cherished his nephew's thirst for knowledge and bought a microscope for his nephew. He learned a lot and found that there is room for improvement in the microscope, so he came up with the idea of designing a microscope that meets his inner requirements. And then, BeaverLAB was born. After examining the advantages and disadvantages of different brands' microscopes, Fang added many interesting ideas to BeaverLAB. For example, in order to enrich the user experience, BeaverLAB was equipped with glass slides, and to have more choices, he prepared both completed specimens and empty glass slides. 
BeaverLAB was born because of a thirst for knowledge. Fang thought it was a good start. He hoped that BeaverLAB could bring more joy to our children and let them understand the world better.