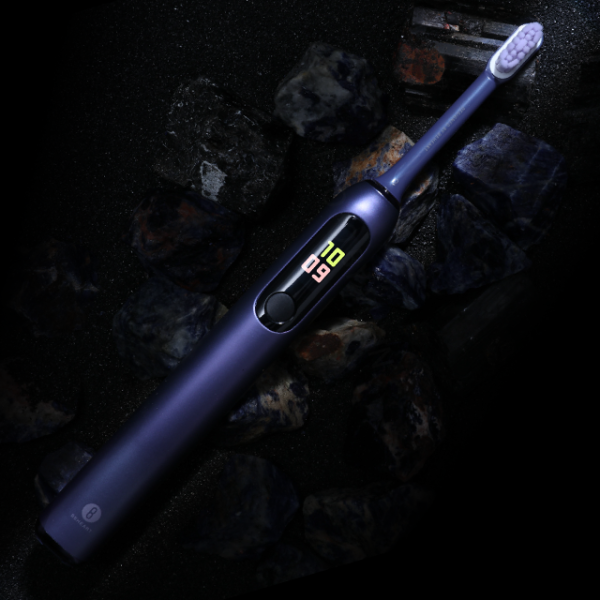 BEHEART: Most Affordable Toothbrush with a Screen!
$25,692
raised out of
$60,000
Concept
Blind-Zone Detection & Tracking with Color Display Designed to Help You Brush Better. FDA Approved.
Story
How to effectively and scientifically manage our oral health
It is a sustainable and growing topic. As people's acceptance of electric toothbrushes gradually increases, their expectations and demands for products will also step into the next stage. They are no longer limited to detergency, but also seek products that are more intelligent and easier to use, so as to become the oral care steward that can really help them brush their teeth.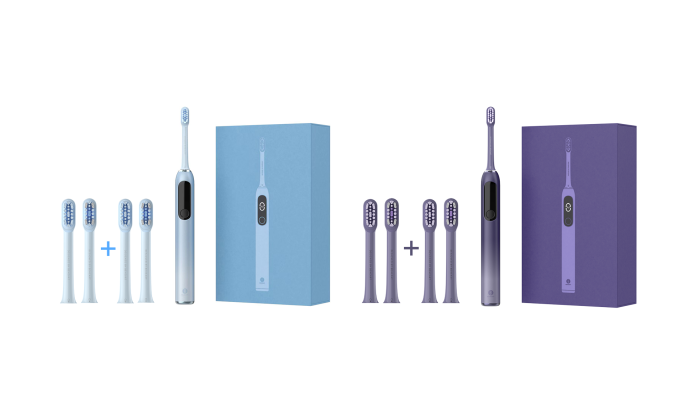 With the idea, we created Beheart W2, hoping to help users enjoy professional and effective oral care through intelligent algorithm technology. In the process of research and development, we also combined the screen with the toothbrush and presented users with clearer and more intuitive brushing results through the powerful AI algorithm of the toothbrush itself. In addition, we created an app to help monitor brushing habits and oral condition, at the same time, users can simply input their oral problems or forecast the improvement of the oral cavity. The app can provide users with personal customized solutions through AI algorithms, which are committed to meeting the demand of everyone's oral cleaning, to provide a relaxed, professional and effective oral cleaning experience.
Highlights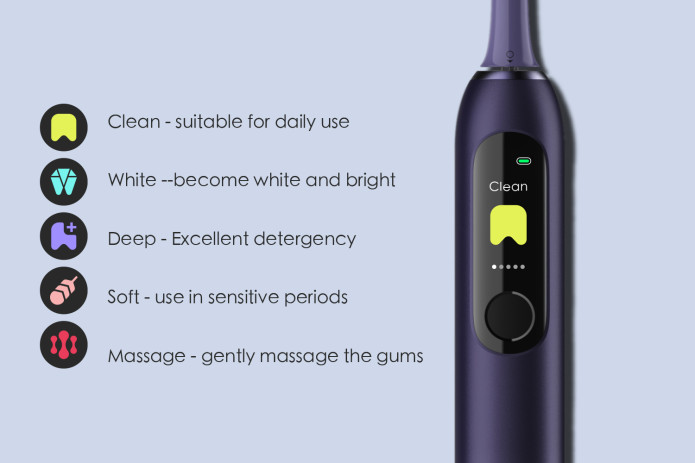 Detergency, as you can see

BEHEART White Key™W2 has a built-in gyroscope for collecting real-time brushing data Tracking the brushing path, and accurately detecting and displaying the blind area of oral cleaning.
Multiple modes, customized comfort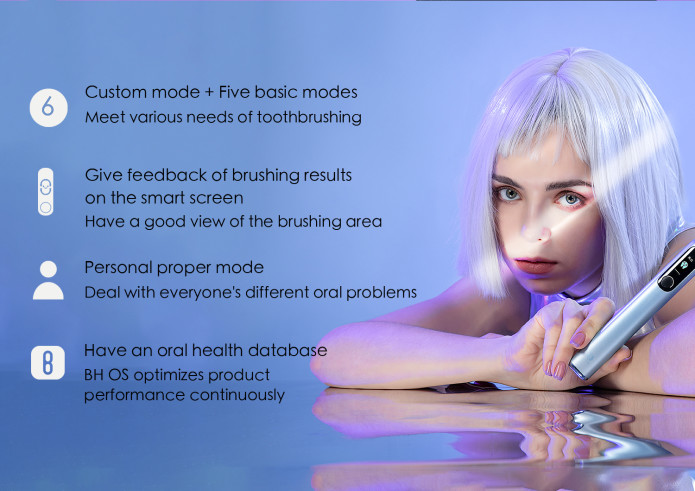 BEHEART White Key™W2 has 5 cleaning modes with multilevel and widespread strength to meet the needs of most people.
Fast and efficient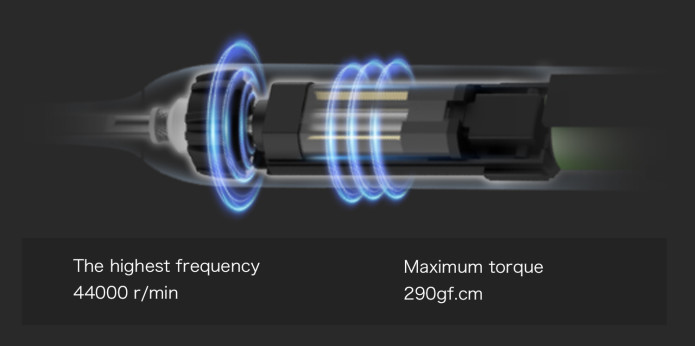 White Key ™ W2 uses an industry-leading magnetic levitation brushless motor as its core dynamic source, combined with the design of AI algorithm vibration frequency. Precise conduction to the toothbrush head, each bristle is micro-vibrating, bringing you an unprecedented brushing experience.
Your personal oral cavity steward
White Key™W2 can connect to the APP via Bluetooth, providing you with a private customized experience. Everyone's oral issues can be easily handled by White Key™W2.
The strength is multilevel and widespread. It is automatically adjusted by the AI algorithm to meet most people's tooth cleaning needs. And the intelligent recommendation mode can recommend a more suitable brushing plan for you.
More data, more clarity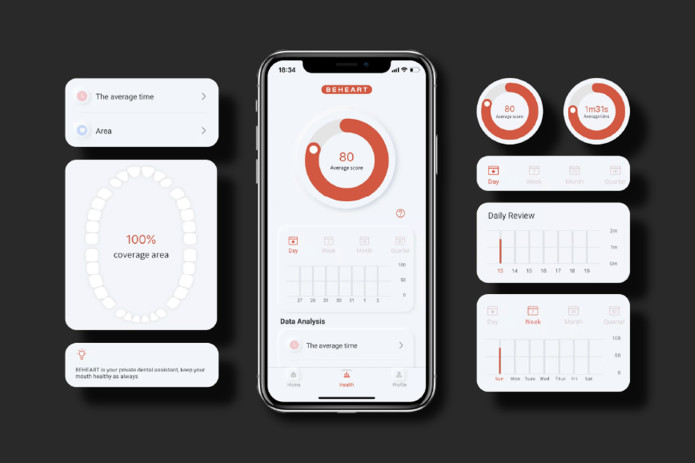 With the use of our self-developed Beheart APP, White Key ™ W2 can provide you with real-time accurate feedback of each brushing effect, every time.  Personal health reports and suggestions are generated for you to review by day, week, or month, they constantly help you brush your teeth.
Leading industrial toothbrush head 
The toothbrush head might be small, but cannot be overlooked. The top is rounded to reduce the damage to the gums. Bristles-planting technology without copper makes brushing safer.
Deep-cleanse toothbrush head with diamond bristles has stronger detergency. It can easily cope with dental plaque, tea stains, and tobacco stains.
Attentive experience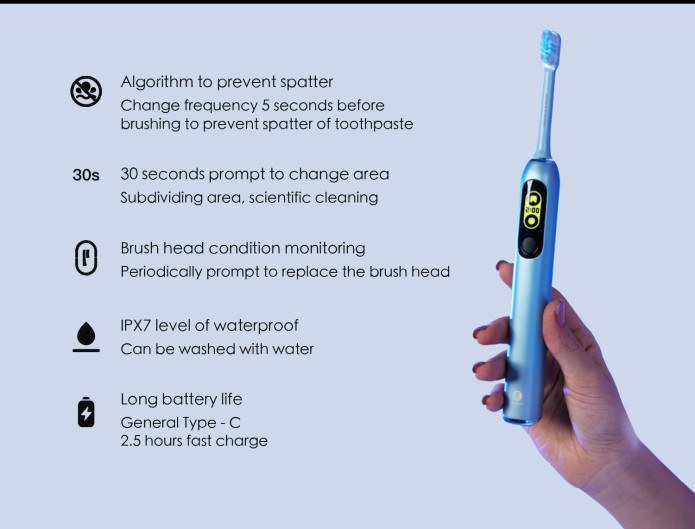 Early bird, super discount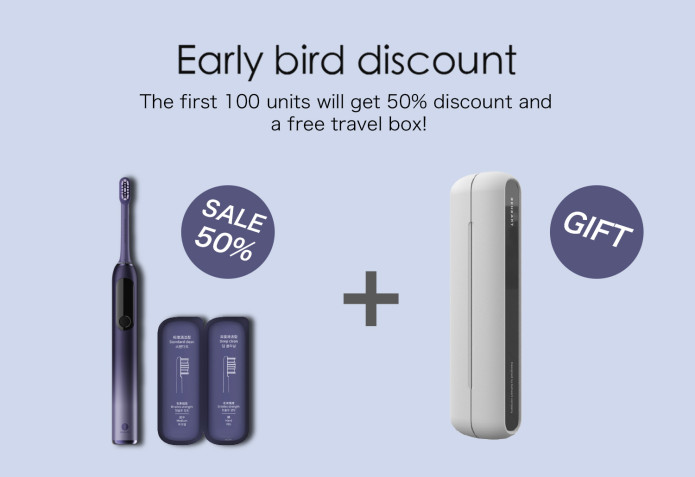 Better Performance, half the price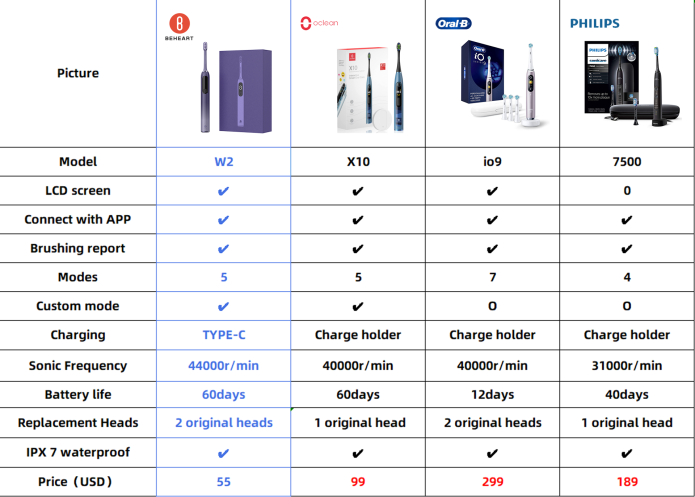 Double perk, only at $99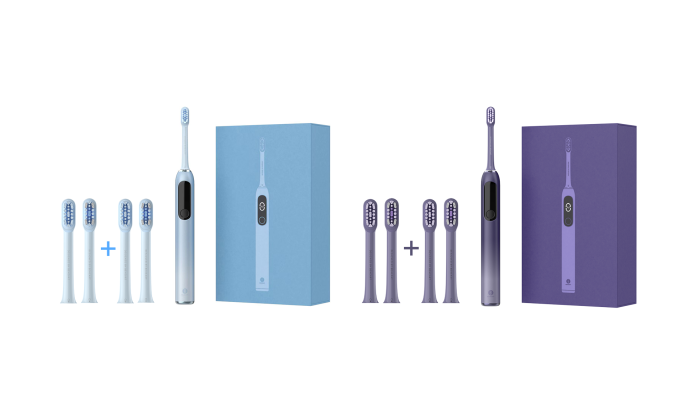 About us
BEHEART is committed to becoming a new benchmark for intelligent data and health S&T enterprises, making technology more efficient and convenient for millions of families. The spiritual core is to help users achieve a quality and healthy life. When the rigid life loses freshness and tension, people need to overturn the long-held passive life cognition and rebuild their own value proposition. Users decide the life they want. The mission of BEHEART is to explore the needs of human nature, create products that return to the essence of life, make every detail fit the users' mind,s and make life purer. The core value of BEHEART is to explore a new way of life with warm innovation and bring users a new unique life experience. Realistic innovation is endless.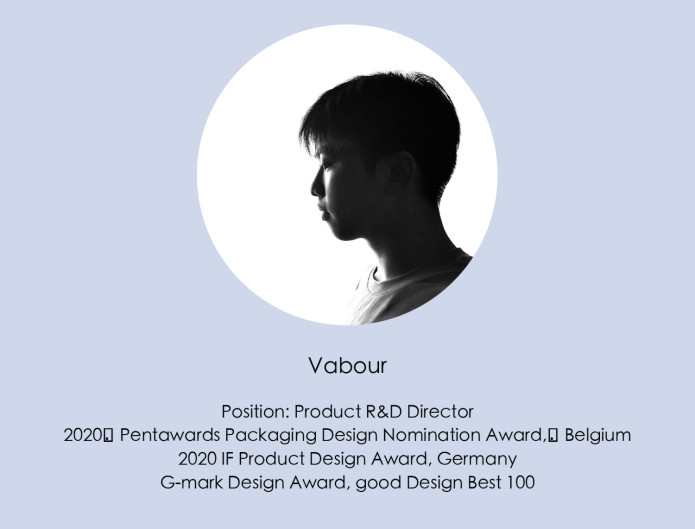 Timeline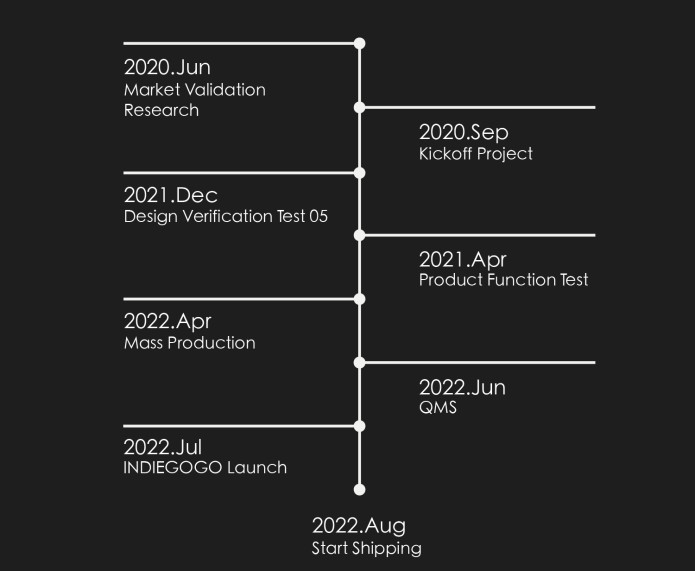 Smile more with Beheart W2