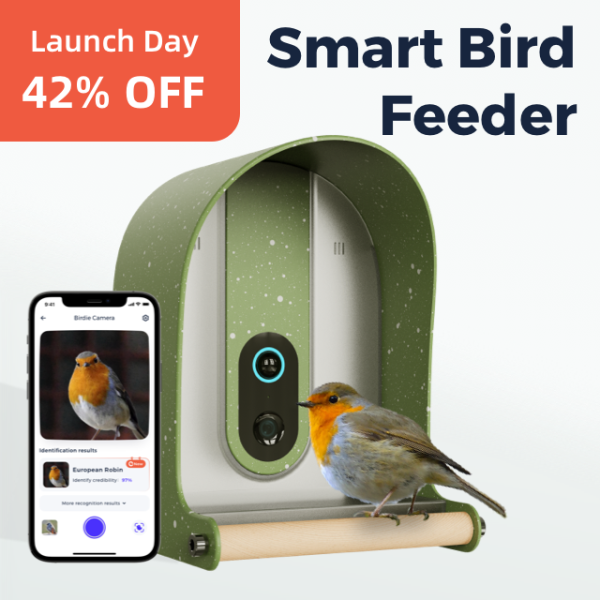 BirdieCamera: Smart Bird Feeder
$234,830
raised out of
$4,000
Concept
Reminds You When a Birdie Visits and Snaps Its Pics
8MP Camera | AI Recognition | App Notification
Story
Launch Day Special Price Ends In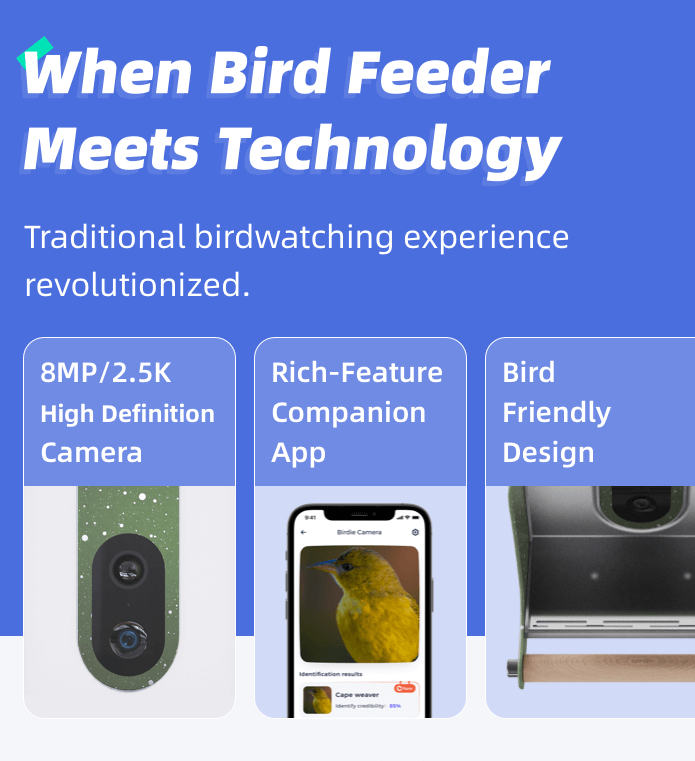 Equipped with 8MP/2.5K camera, BirdieCamera sharply presents the birdie visitors.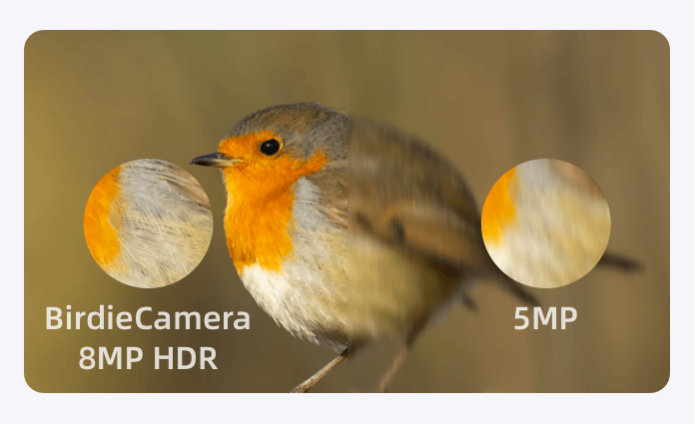 BirdieCamera leverages surveillance-grade low-light camera to capture pictures/videos at dawn and dusk (when birdies are most active). The camera is also tuned to better capture moving objects to avoid blurry pictures.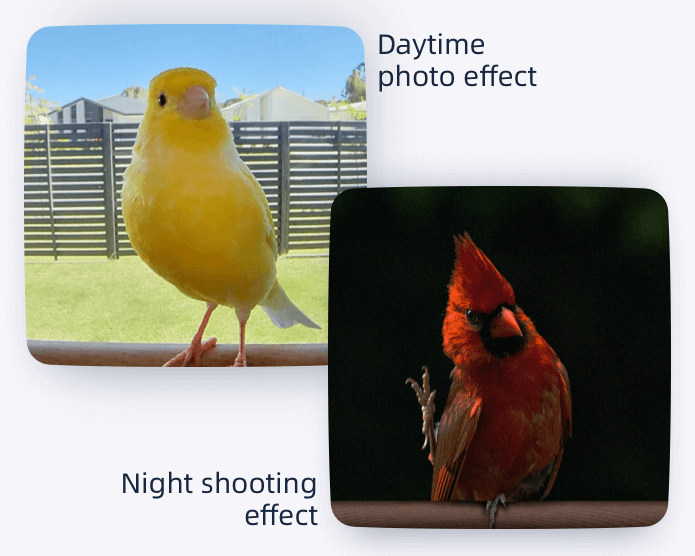 BirdieCamera utilizes eight-megapixel camera, the most advanced camera ever used on a bird feeder. 30 frames per second refresh rate guarantees the smoothness of recorded videos. It vividly presents feathered visitors in front of your eyes.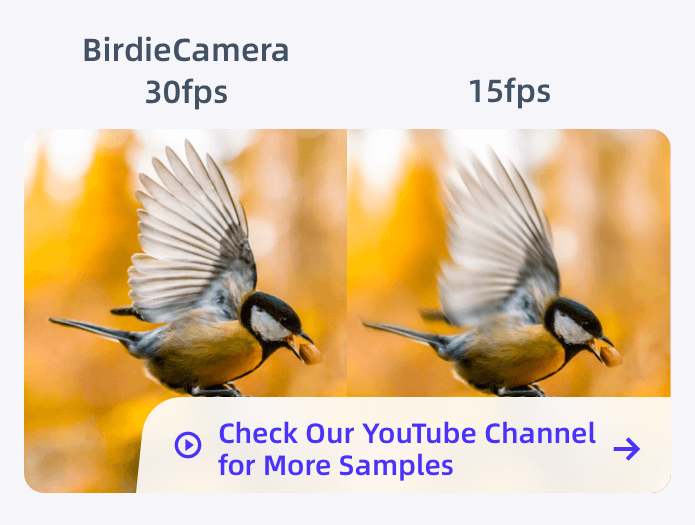 The surveillance-grade infrared sensor works even in extreme conditions, which accurately triggers mobile notification at 95% accuracy.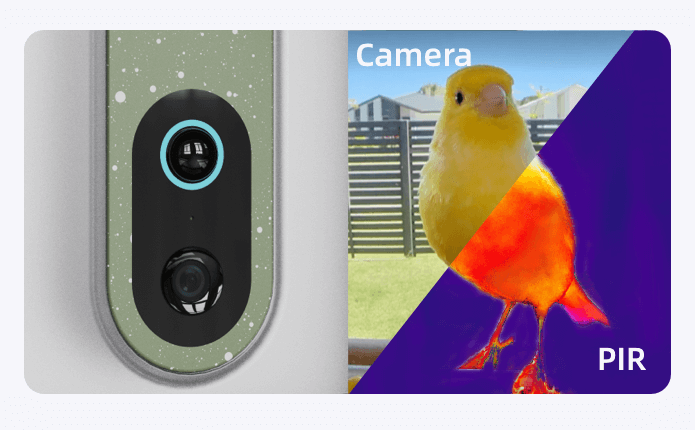 BirdieCamera communicates with the Internet via the WiFi module built-in. Whether it's placed indoor or outside, you will receive real-time mobile notification, like the updates on your Facebook feed.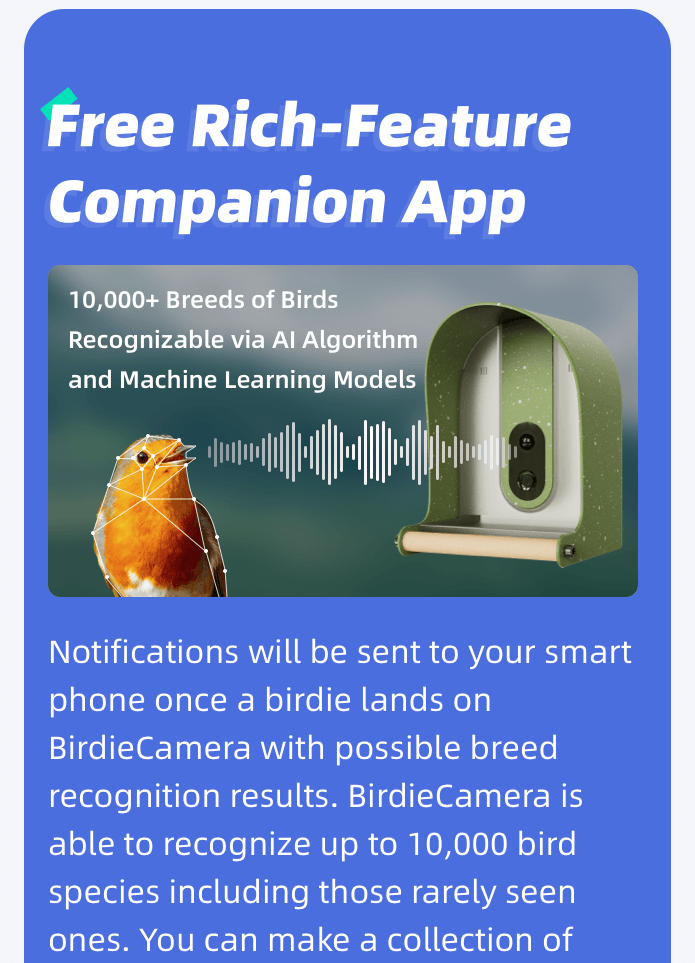 Easy Maintenance: The detachable design makes maintenance and cleaning much easier with separately placed battery, food tank and housing.
Food Preservation: BirdieCamera features ventilation holes and sink drains to keep food as dry as possible. So birdies can enjoy eatable food even after rainy days.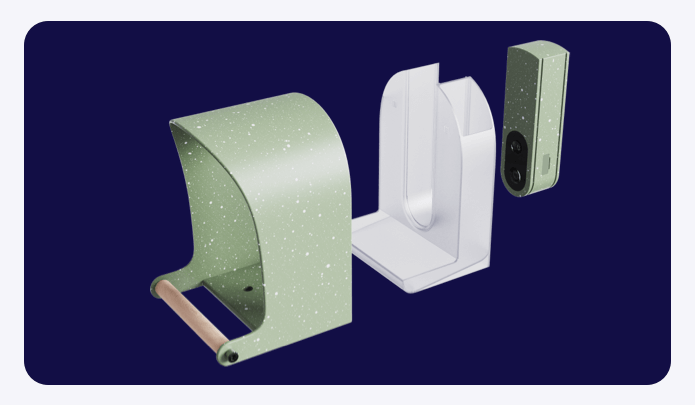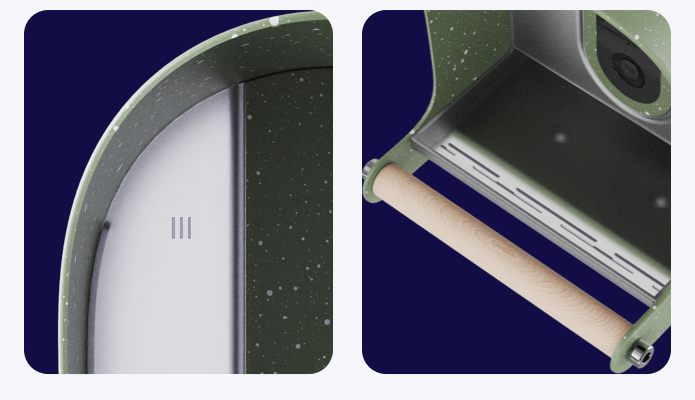 Birgonomics: a wood perch is built to support hungry and curious birdies, bringing familiar experience to those timid creatures.
Extreme Temperature Withstanding: BirdieCamera can function from -20°C/-4°F to 60°C/140°F.
Squirrel-Proof: housing material as well as the structural design is reinforced to take on a squirrel.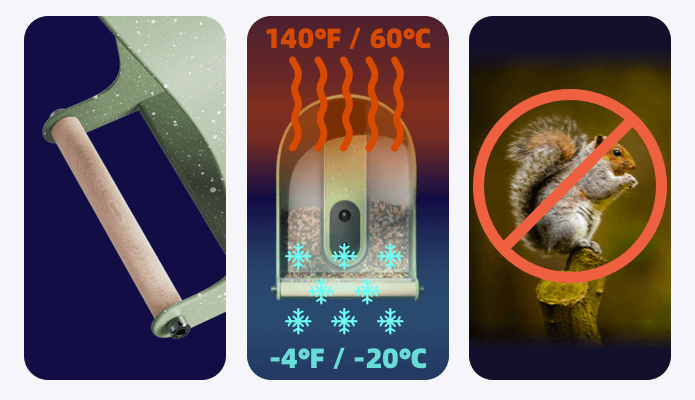 As educational and meaningful as it is, BirdieCamera is a wonderful gift choice. Send BirdieCamera to kids to help them learn about beautiful little friends. Send BirdieCamera to backyard birding fans to help them capture better pictures and proudly share among friends.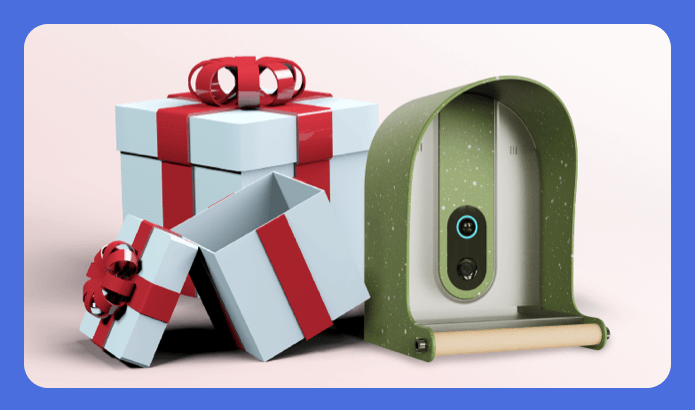 Birdies are vulnerable. Many bird species are at the edge of extinction. Through promoting more bird knowledge to more people, we hope bird protection will become more acknowledged.
We will donate $1 for each BirdieCamera sold to NGOs like the National Audubon Society to express our humble gratitude and respect.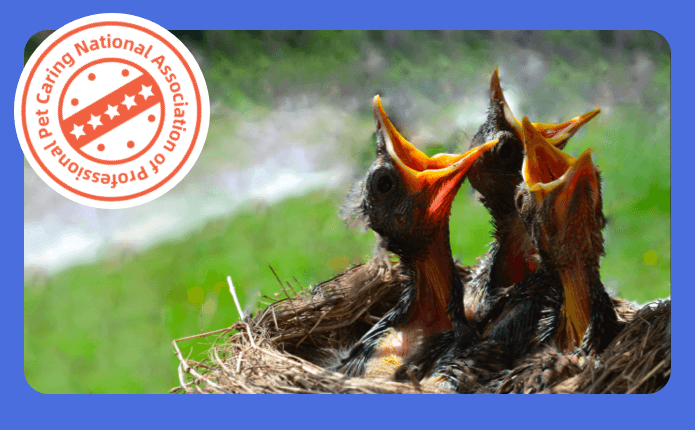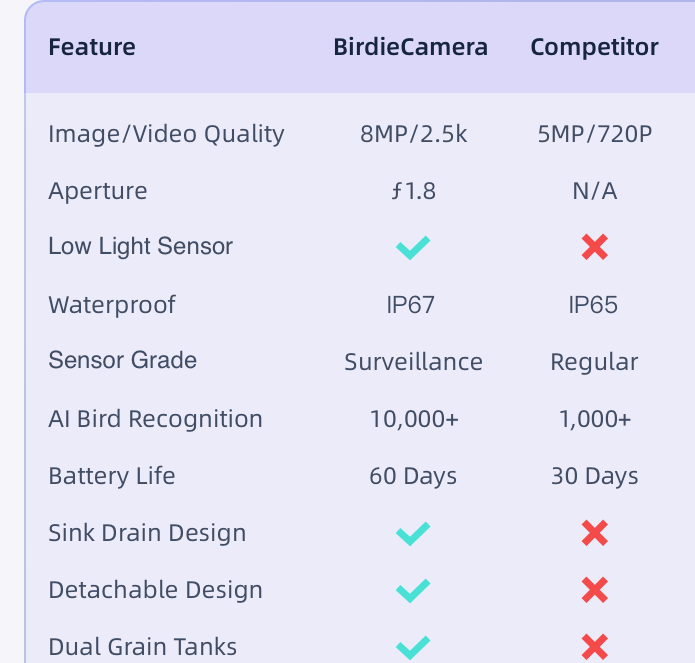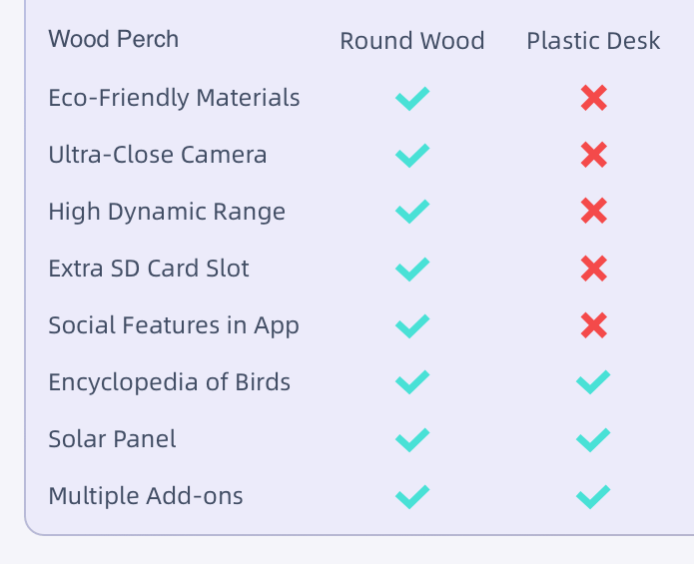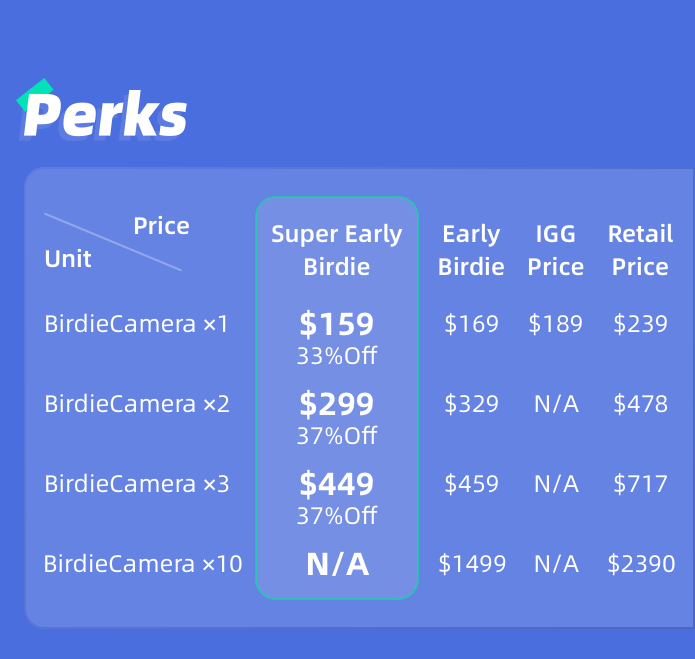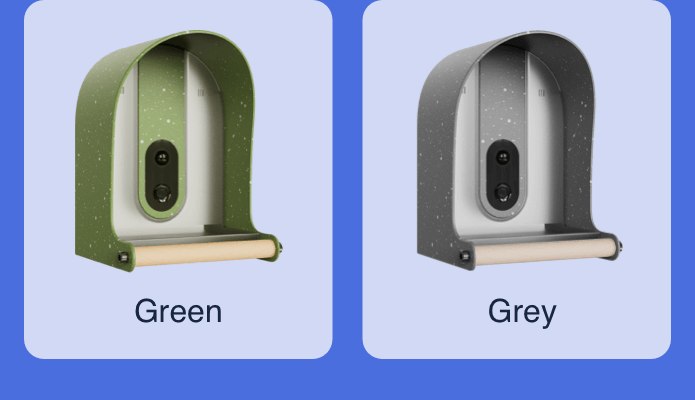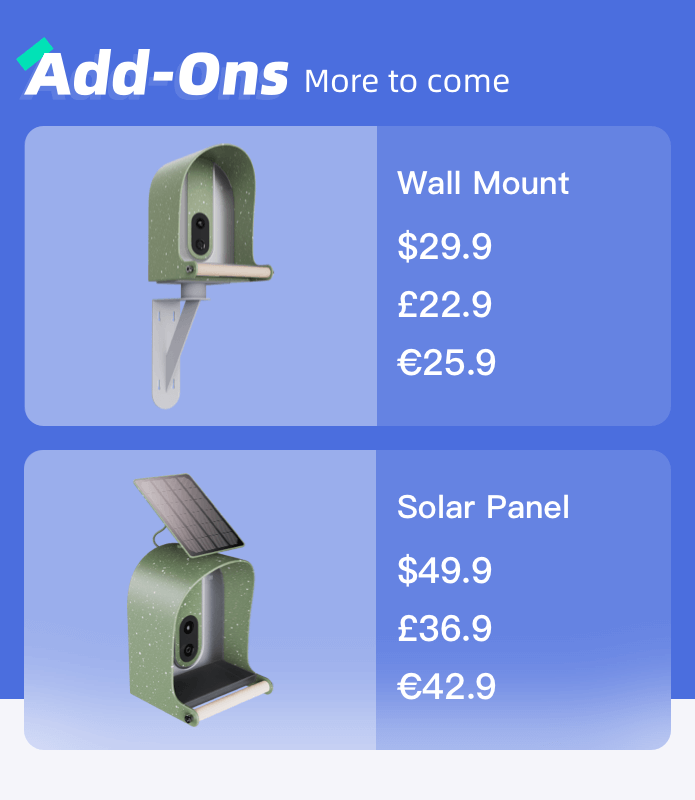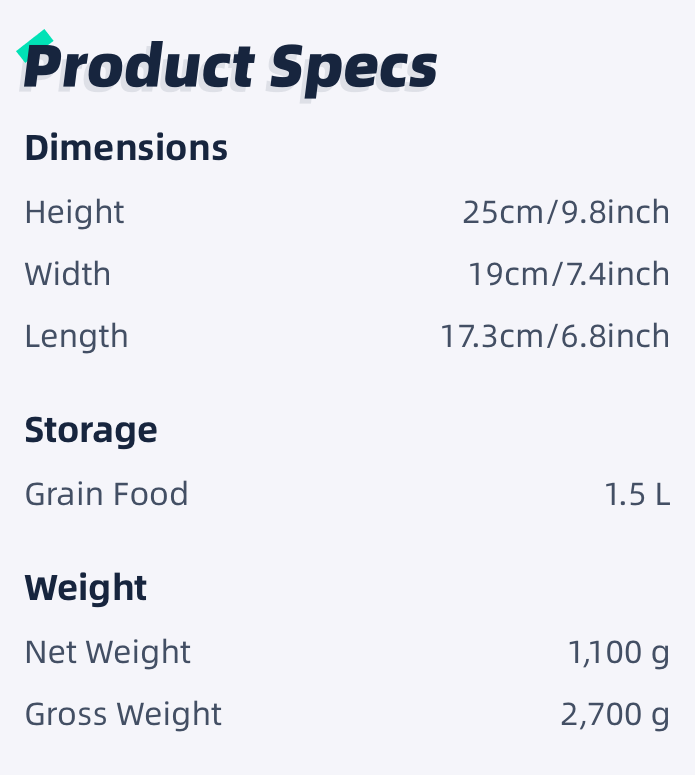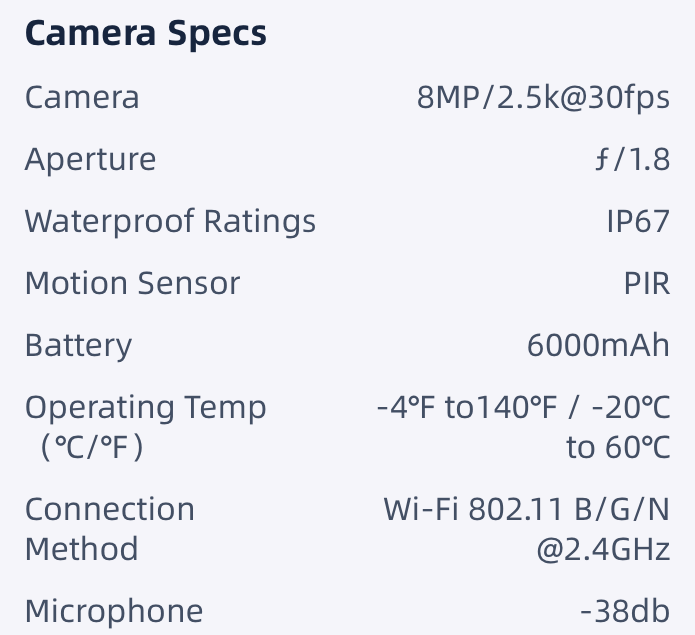 Below are the design manuscripts for BirdieCamera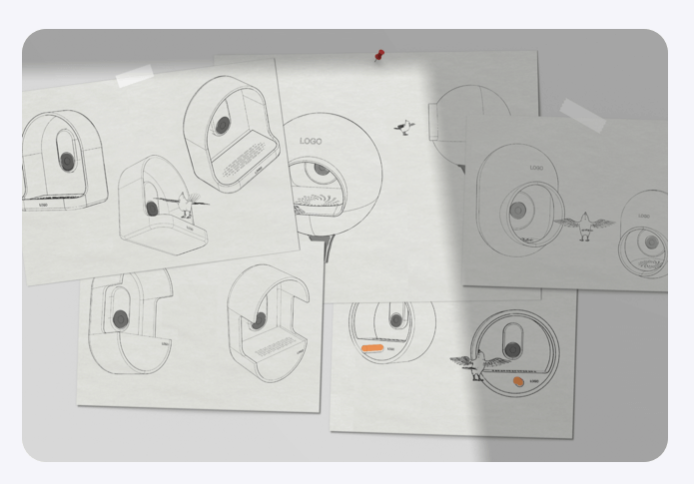 Founder & CEO: Donald, former CEO of Volkswagen JV, a leading automotive AI software provider, and former country manager of Delphi, one of the largest automotive part suppliers in the world. He graduated from Standford University and University of Chicago. His favorite bird is Livingstone's Flycatcher.
Product Development Director: Alex An, Product Director of head unit software for Volkswagen, Audi and Porsche (millions of installed base by now!). His favorite bird is Rose Robin.
Head of Engineering: Walter headed the engineering team of Mobvoi, an AI unicorn company serving global clients. He is responsible for building the bird recognition algorithm. His favorite bird is Yellow-vented Bulbul.
ID Designer: We partnered with Townsend (winner of numerous awards in the past) and developed the exterior ID that resembles the gate arch commonly seen in the west. His extensive experience in hardware design is the backbone of this project. His favorite bird is Mountain White-eye.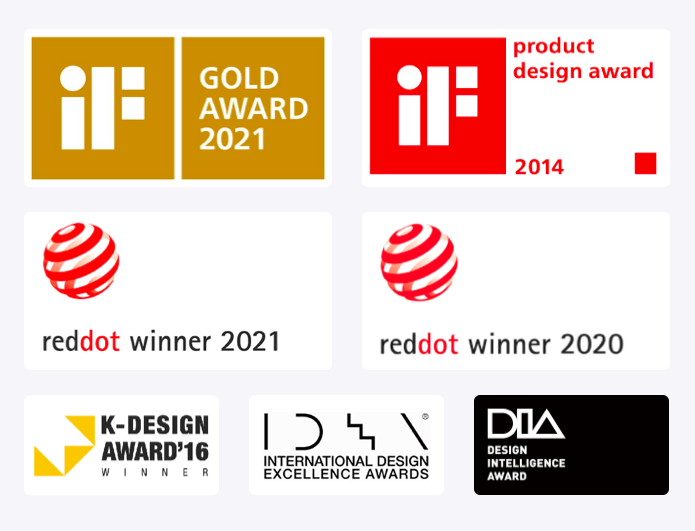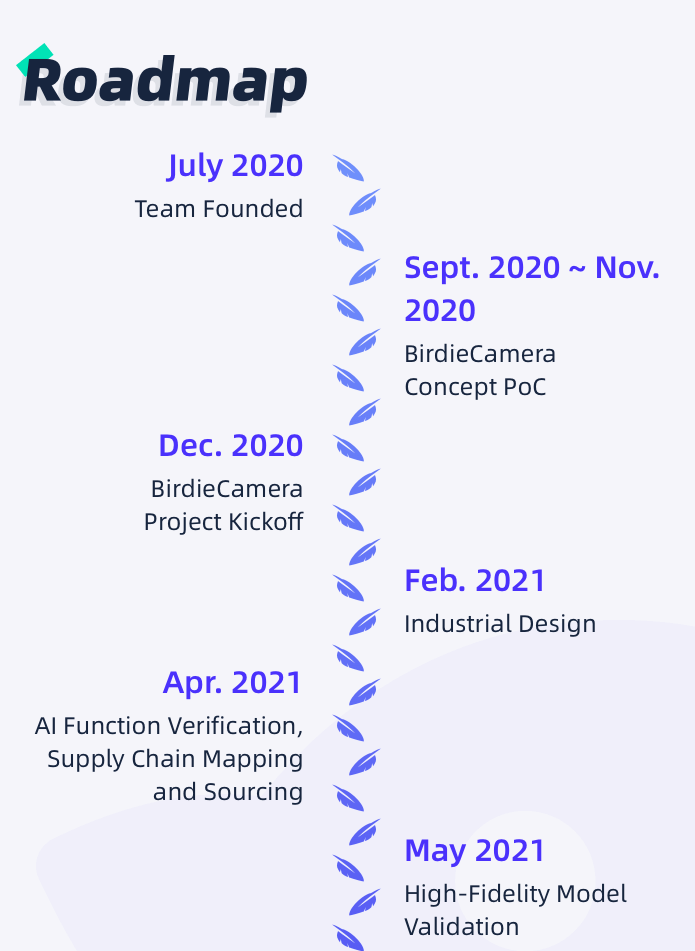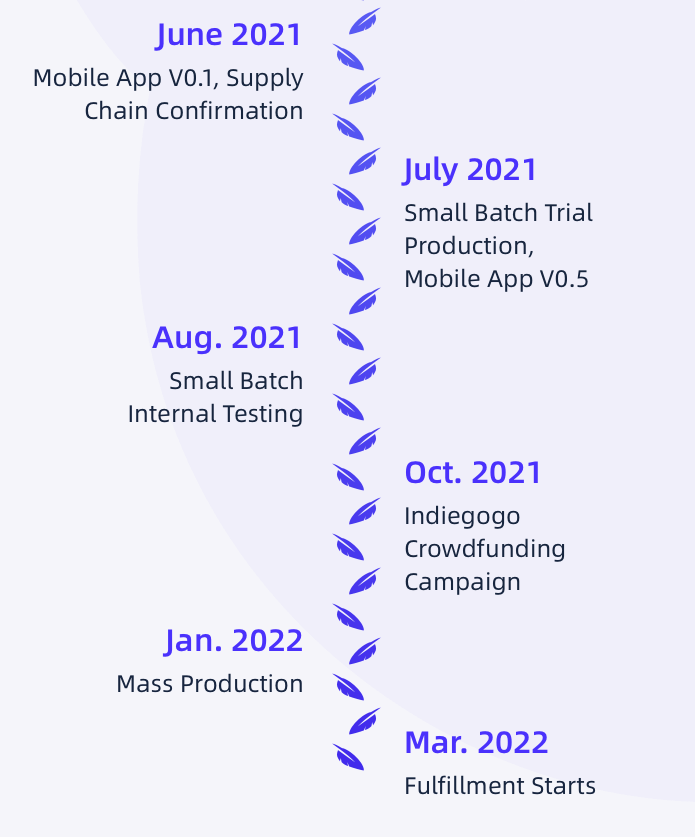 BirdieCamera has strict quality control requirements. And collaborating with top suppliers in China, we strive to manufacture products that meet industry's highest standards.