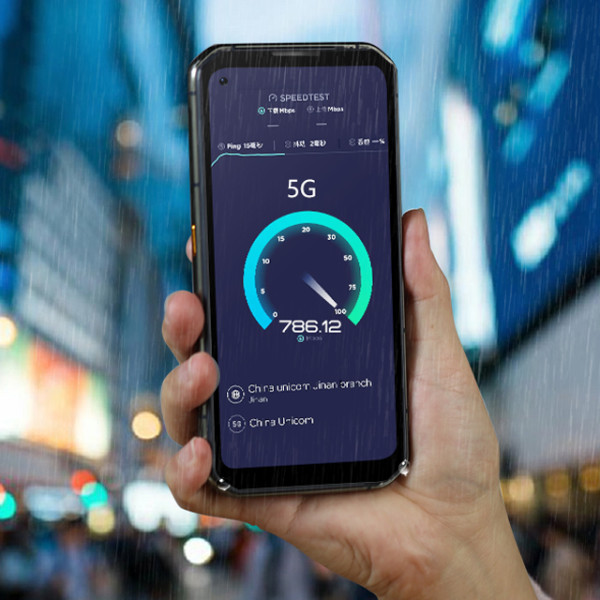 Blackview BL6000 Pro: The Toughest 5G Rugged Phone
$1,183,140
raised out of
$100,000
Concept
MediaTek Dimensity 800 | 8GB RAM 256GB ROM | 48MP Triple Rear Camera | 5280mAh Battery
Story

Hey Backers – we're back with our 5G rugged phone, Blackview BL6000 Pro, after successfully delivering the thermal rugged phone BV9800 Pro from the last campaign. Over our previous 4 campaigns on Indiegogo, thousands of people trusted and backed us, and we really appreciate it and want to say "thank you!" to all of you. Now we can't wait to share the new 5G rugged phone with you.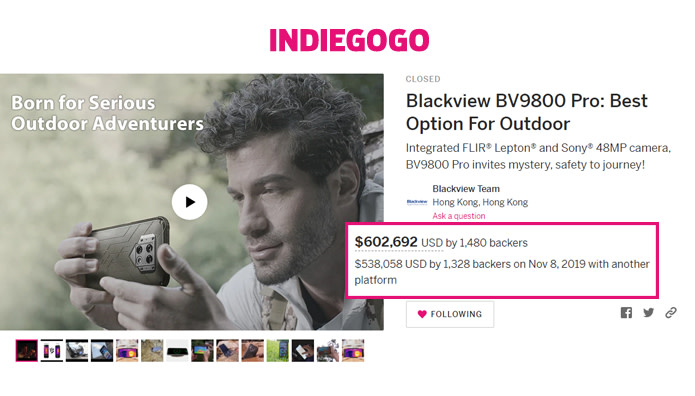 Español|Pycckий|Italiano|Deutsch|日本語|Le français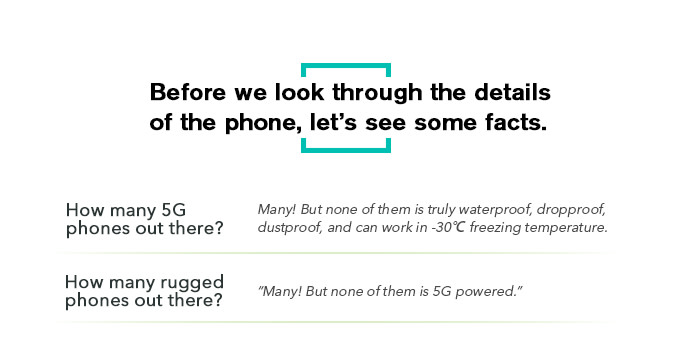 Blackview BL6000 Pro 5G is one of a kind. It's the first 5G rugged phone with industry-leading IP68 & IP69K & MIL-STD-810G rated waterproof, dropproof and dustproof performance. It inherits the TOUGH DNA from Blackview rugged phone legacy to withstand any possible damage that a regular phone hardly bear. And it's equipped with cutting-edge 5G strength to give you the blazing fast 5G connectivity to match every need. On top of that, it can work in -30℃ freezing temperature that no other phones can do in the market. The top-notch camera system can't let the photography lovers down either. And it has large storage, long-lasting battery, crystal clear display to get everything done perfectly.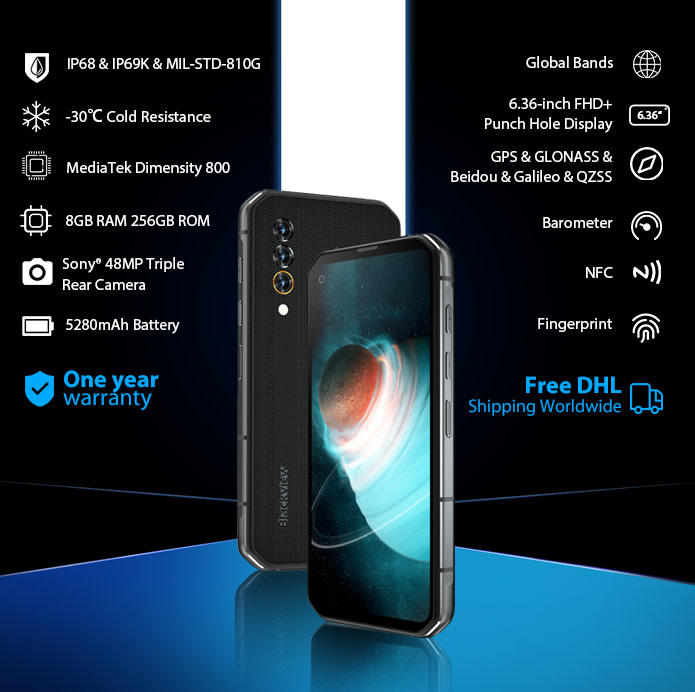 Blackview has always striven to offer an ultimate phone solution aimed at combatting the possible damage of water, drops, weather elements, and any other hazardous elements.
The BL6000 Pro is designed to act on those issues directly by reforming the phone design and the internal structure so it can be taken anywhere to do anything worry free, like swimming, surfing, rock climbing, etc.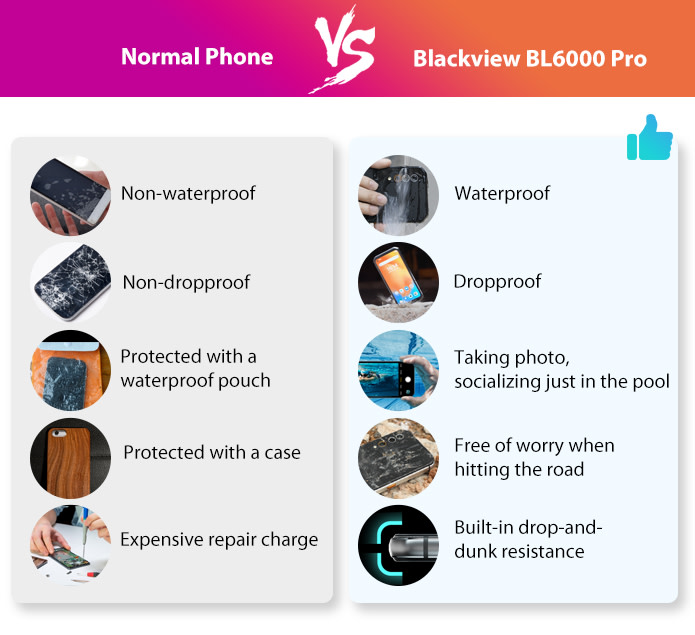 Stereotype is meant to be broken. A phone actually doesn't need to be carefully protected from water, drops, bumps, shocks, and extreme weathers.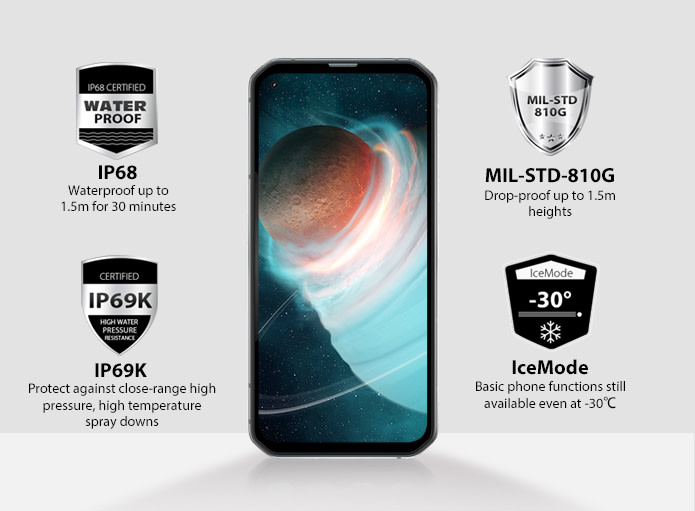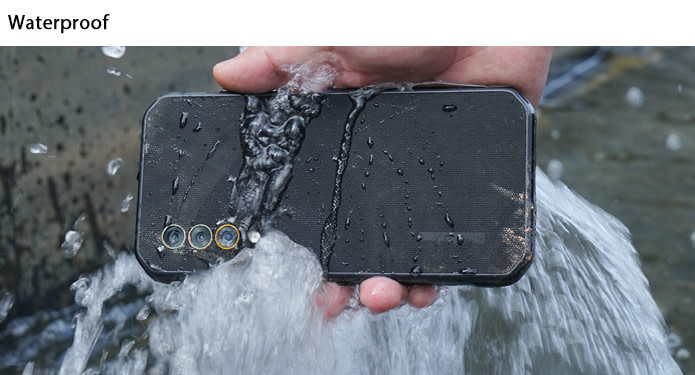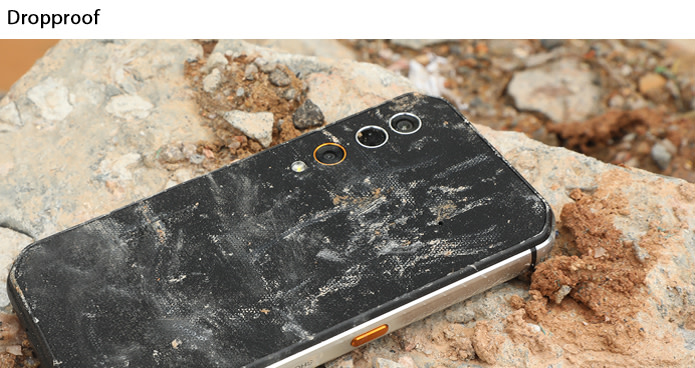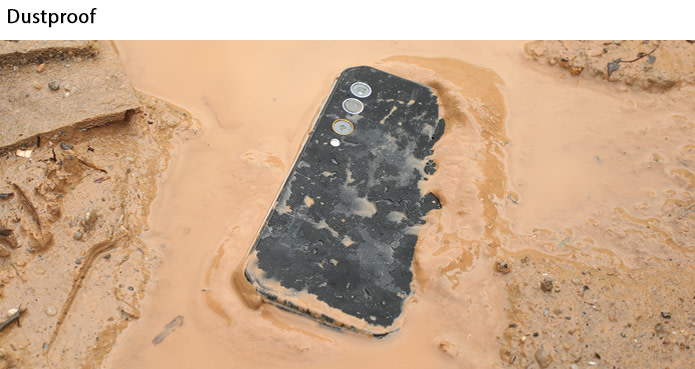 Blackview rugged phones have been well-known for superior waterproofness. To dramatically enhance the waterproof performance, this time we introduce an all-new technology – Nano molding, to upgrade the BL6000 Pro's waterproof performance to a next level.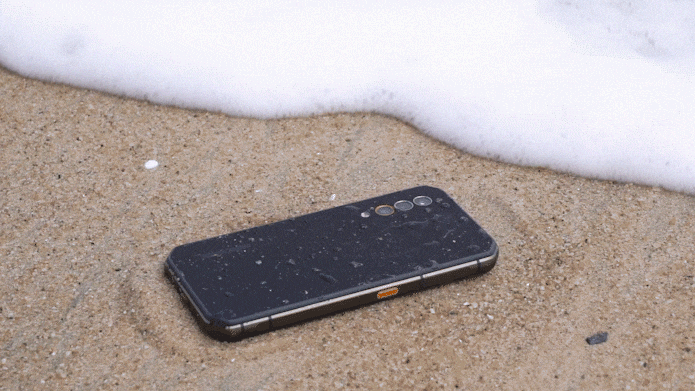 Great resistance to daily drops or violence. Tough enough to withstand the unexpected.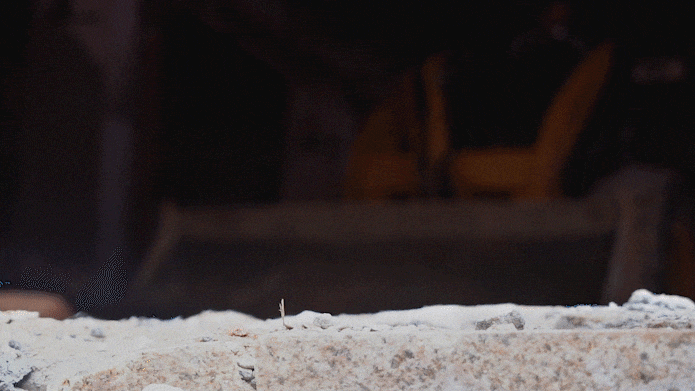 Featuring the IceMode technology, the BL6000 Pro can perform Phone, Message, Contacts, Camera normally even in a freezing temperature as low as -30℃ when other phones shiver to shut down automatically.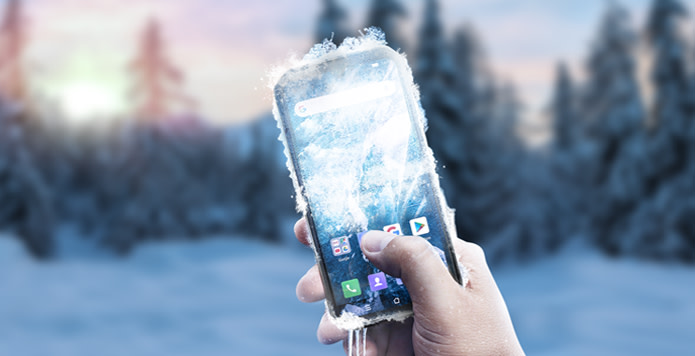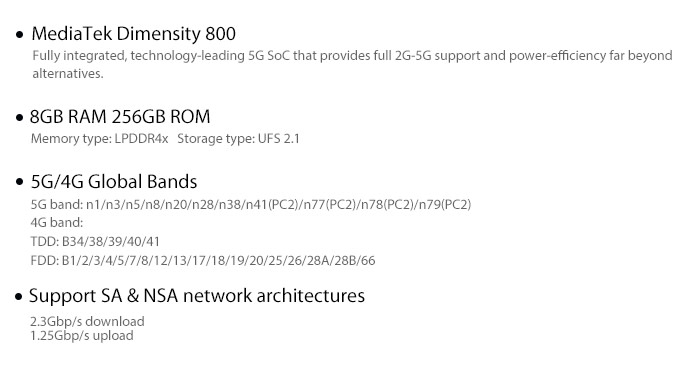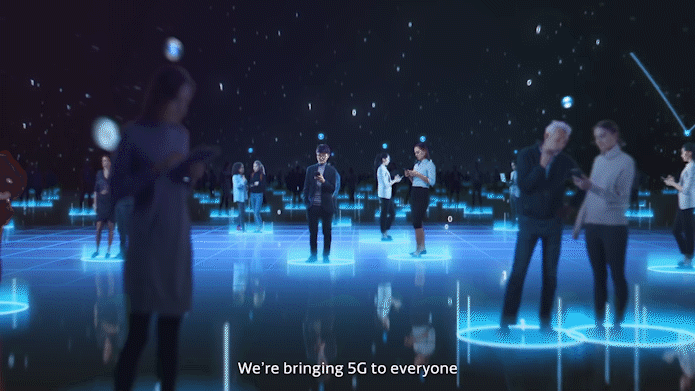 Instead of costing you 7 minutes or more to download a 2-hour movie, you can download one in fewer than 10 seconds now with 5G. Technically, it saves you 6 minutes and 50 seconds.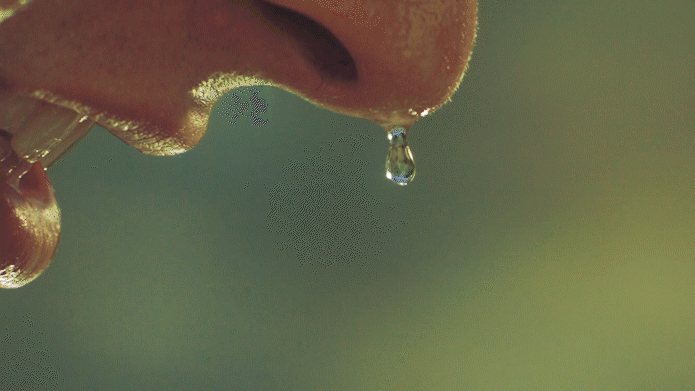 The same goes for any other phone use. Everything is silk smooth and efficient. Isn't it wonderful for people who are always ready for a mission, like the police, fireworkers, first aid workers, as well as when you are rushing the last-minute airplane boarding.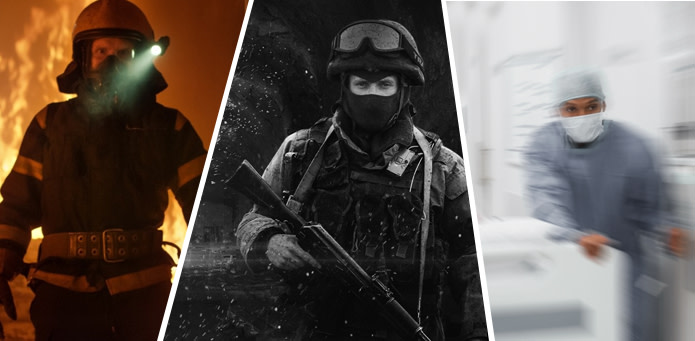 And there are much more amazing things about the BL6000 Pro 5G to change your mobile experience in ways you can't imagine.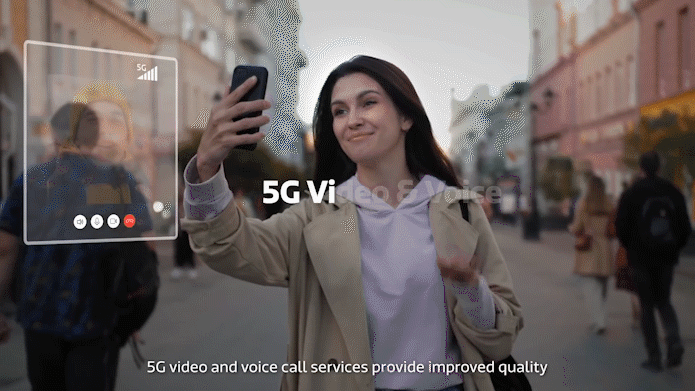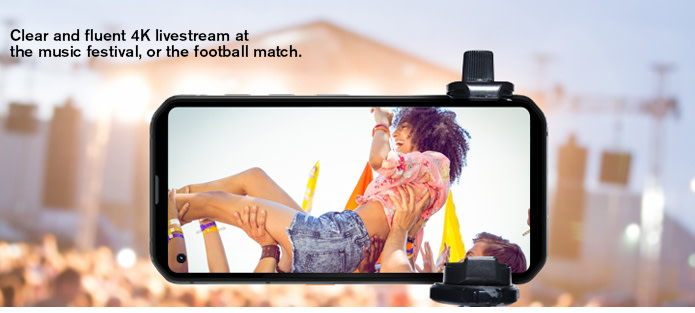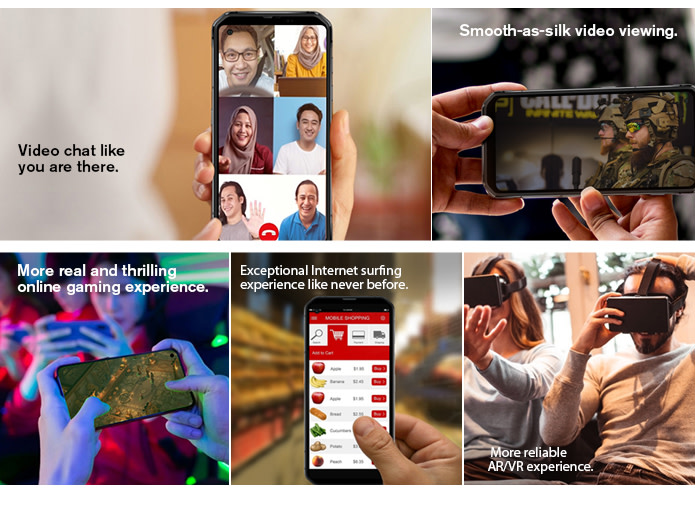 Basically, the BL6000 Pro 5G benefits every aspect in your life, including audio and video entertainment, video creation, gaming, socializing, travelling, business or studying. In other words, the BL6000 Pro 5G saves you time, multiplies the joy, and lets you connect to people more closely. 
What if the phone is out of 5G coverage? 
Well, as a 5G-capable phone, it always has more advantage over a 4G phone. If the BL6000 Pro is dropped to 4G network when it's out of 5G coverage, it can still offer higher speed than 4G-powered phones sharing the same network.

Taking photos is essential in everyday life. The BL6000 Pro lets you shoot effortlessly like a pro. It's equipped with Sony® IMX582 48MP triple rear camera and Samsung® S5K3P9-SP 16MP front camera, coupled with superior processing software and rich features. It's easy to take amazing photos in almost every situation, day or night, in the water or on the land.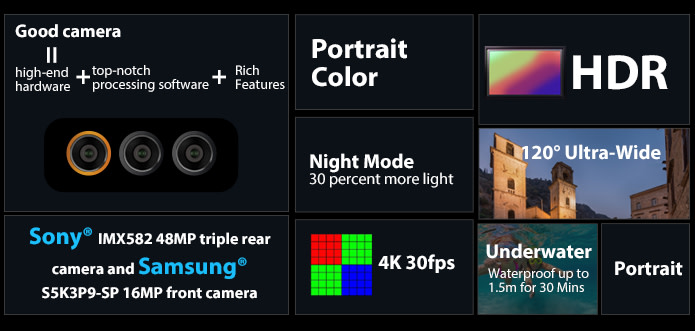 Introduce the new Portrait mode – let it artfully grey the background for a studio-style portrait.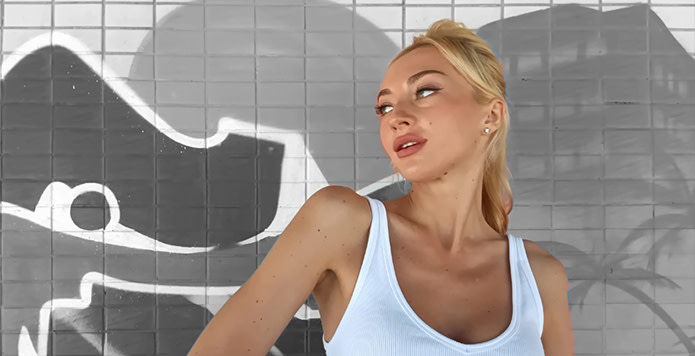 Even against light, smart HDR is amazing at capturing texture, skin tone, color saturation, and individual details that make photos clear.


With Night mode that lets in 30 percent more light, it can capture incredible low-light shots, with greater details in poorly-lit environment. Photos that used to be hard to capture — like a dark night — now come out sharper than ever.

Tap Underwater, you can press side buttons to control shooting in the pool even if the screen touch shall be disabled under water pressure. (Waterproof up to 1.5m for 30 Mins)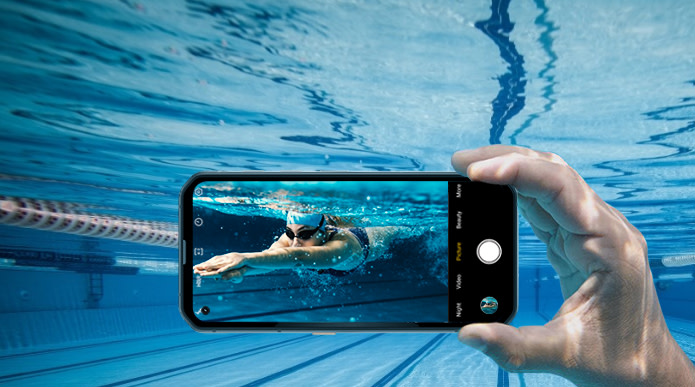 Can't squeeze everything into the frame? Tap Ultra-Wide to take it all in.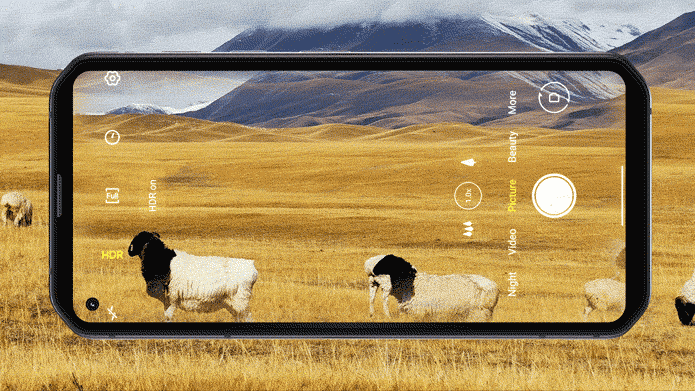 The 4K shooting now have HDR – producing true-to-life video quality, with greater detail and smooth motion.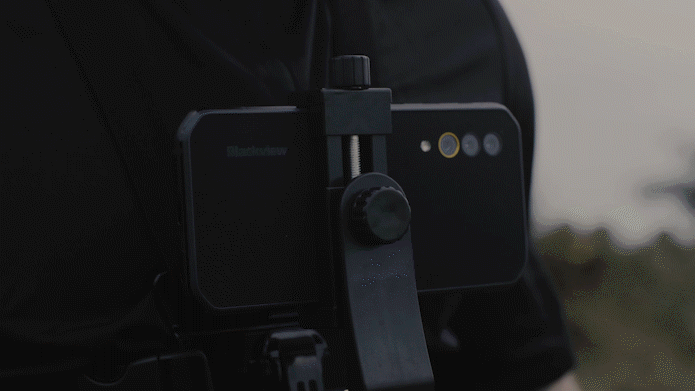 When it comes to rainy, stormy, sand storm weather, the BL6000 Pro outperforms any other camera phone out there thanks to its excellently waterproof, dropproof, and dustproof performance. Nothing can stop it working.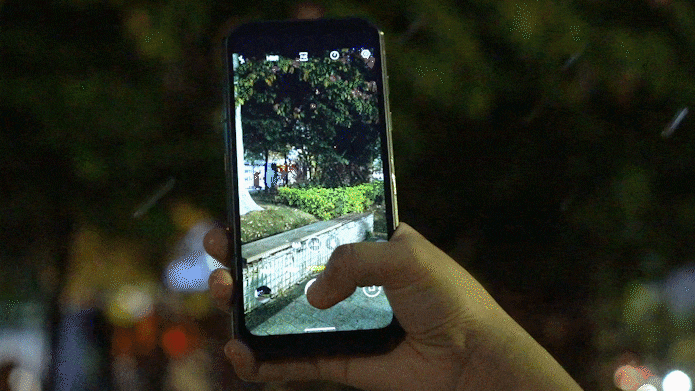 With all those beautiful photos you've taken, 5G speed ensures you instantaneous stream anywhere, anytime.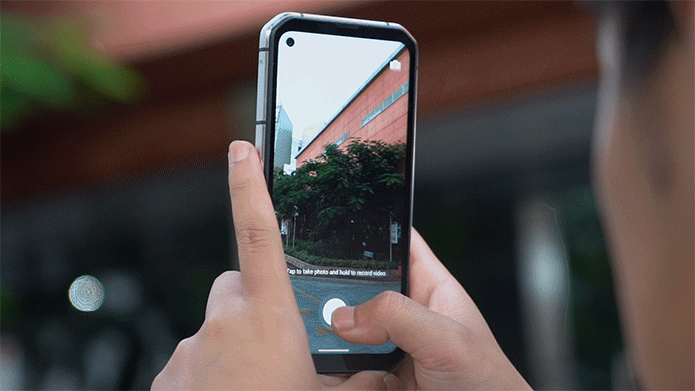 With 2300 x 1080 FHD+ resolution and incell technology for superior clarity and vivid colors, everything is responsive and looks stunning. And the advanced 6.36-inch punch hole display offers more of the screen which is less invasive especially when watching a fullscreen video, or gaming.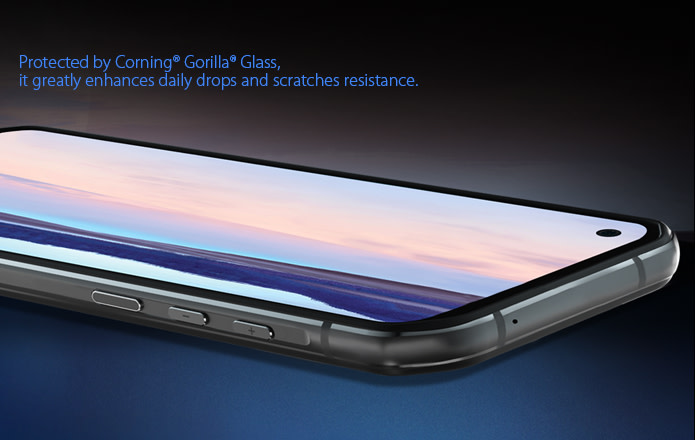 Protected by Corning® Gorilla® Glass, it greatly enhances daily drops and scratches resistance.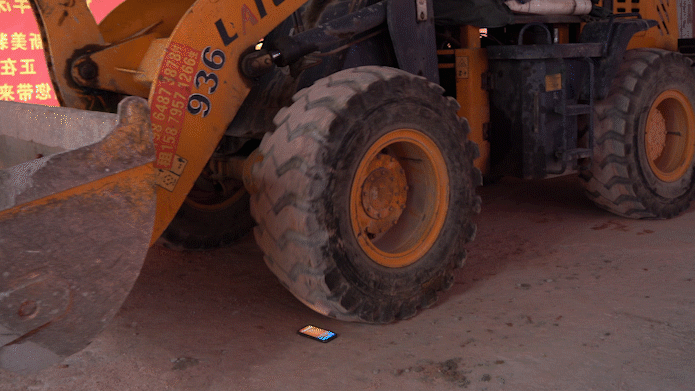 Performing stressful tasks like gaming on the phone can lead to overheating, which not only ruins your gaming experience but also damages your phone. The BL6000 Pro adopts liquid cooling technology and improves the internal process including infusing cooling gel, triple graphite layering and copper pipes to manage the device's temperature effectively.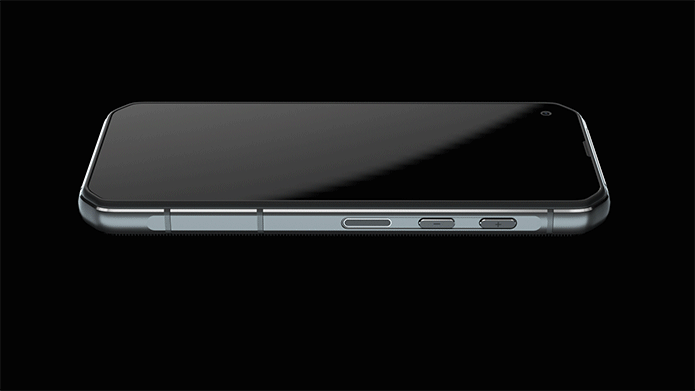 If you know 5G enough or already have a 5G phone, you may have noticed that the phone's battery drains faster than usual while it's connected to a 5G network. This is a limitation of the current 5G networks, and will be improved as the networks expand. We've known the fact well, and this is why we incorporate a 5280mAh big battery comprising the world-class Lishen electrical coring into the BL6000 Pro, and have painstakingly made an optimization on the software to enhance the battery life performance as much as possible. From our laboratory test statistics, the battery power saving performance is improved by 30%.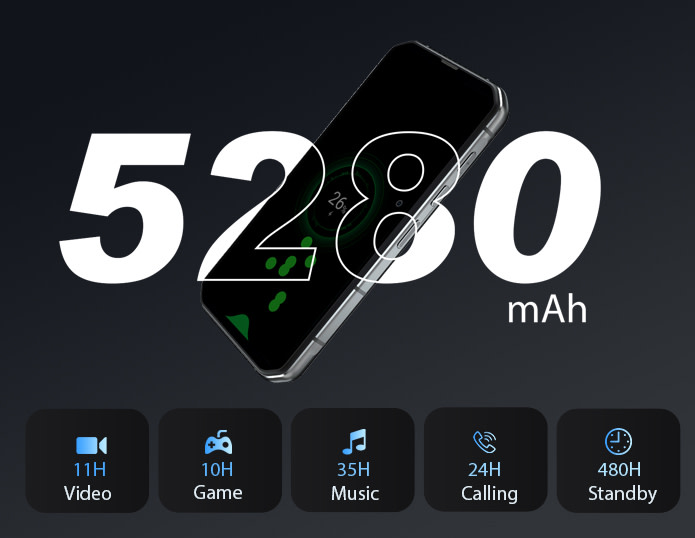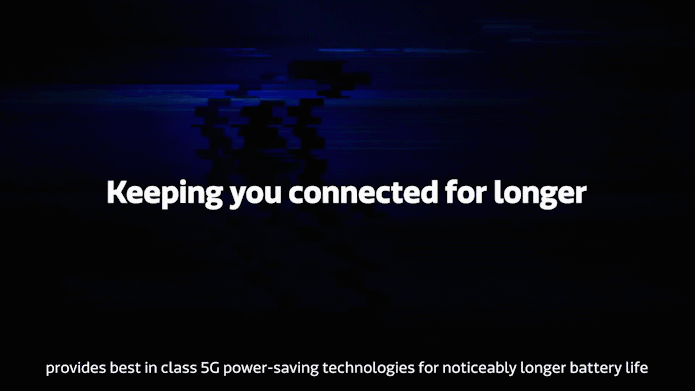 Android 10 OS is smart, swift and efficient with user-friendly features: minimalistic UI, exquisite iconography, intuitive Navigation Gestures, power-saving Dark Mode, Smombie-cure Grayscale, all-apps-in Drawer and much more. Everything is fast, smooth, and efficient.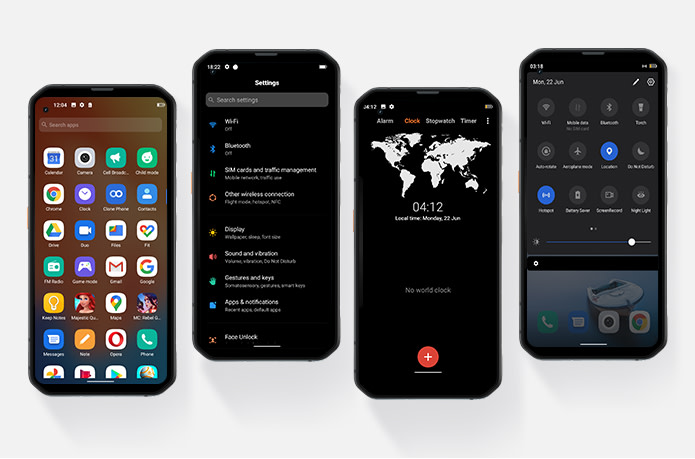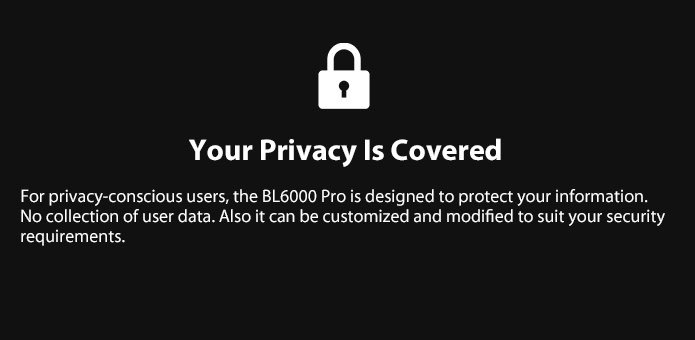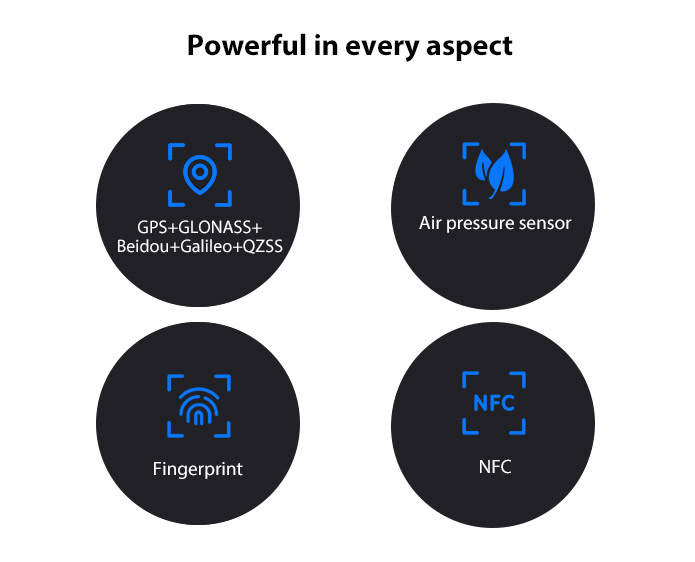 Each phone produced has undergone more than 100+ inspection processes, including shock, vibration, humidity, prolonged high temperature, altitude, immersion etc.

The BL6000 Pro is clearly not as elegant as a normal phone, why should I choose it?
Well, the BL6000 Pro is absolutely better for you when you:
* Crazy about outdoor sports that need your phone to withstand raining, water immersion, and accidentally hard drops onto rough ground.
* Work in harsh environments like construction sites, boats, aerial lifts, mining area.
* Ever experienced costing a fortune for phone repair after dropping into water, or rough ground.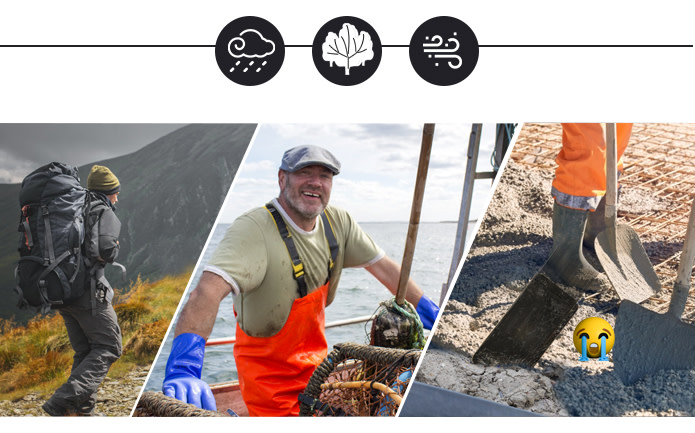 When it comes to 5G, the BL6000 Pro 5G rugged phone is a late comer. Why should I choose it?
As a late comer in the 5G-powered phone market, the BL6000 Pro is still unique as it's the first one that embraces both the 5G edge and the rugged phone strength. So it can do so much crazy things while other 5G phones can't.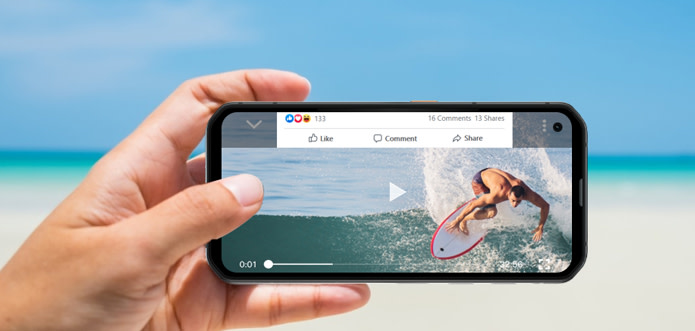 Isn't it wonderful when the device that you use to record your surfing moments is reliably waterproof, and can share them on Instagram right there in a wink? The BL6000 Pro is right up for the task with IP68 & IP69K rated waterproofness and up to 1.25Gbp/s upload speed.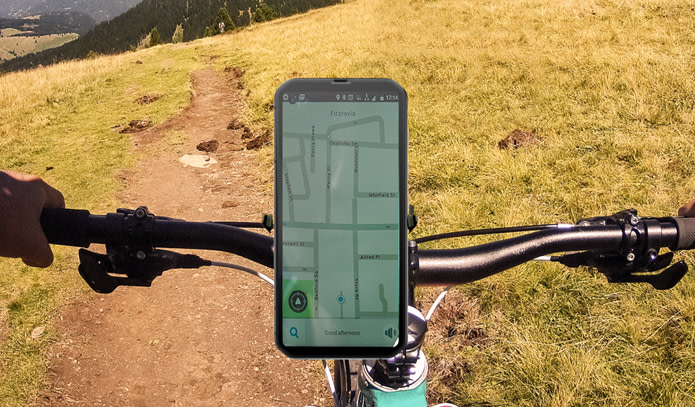 With the BL6000 Pro 5G, truly real-time positioning is guaranteed when riding along the city. And it hardly breaks even falling from a speedy vehicle thanks to its military-grade build quality. It's also amazing when you can vlog and upload instantaneously along the road.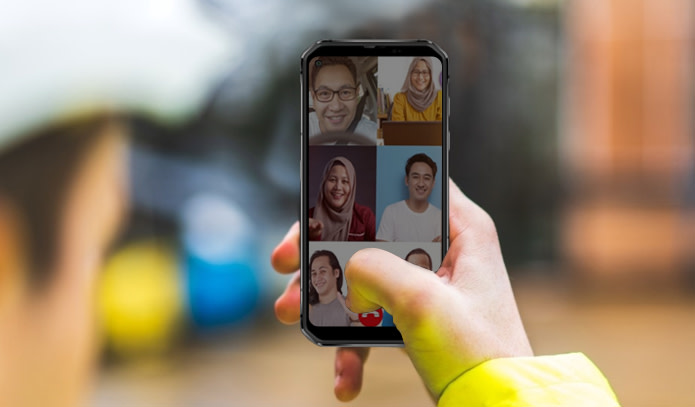 Tap the video call, your family show up like right in front of you, and tell them everything is fine. Back to work, the BL6000 Pro is as tough as it should be, withstanding drops or bumps onto the rough ground.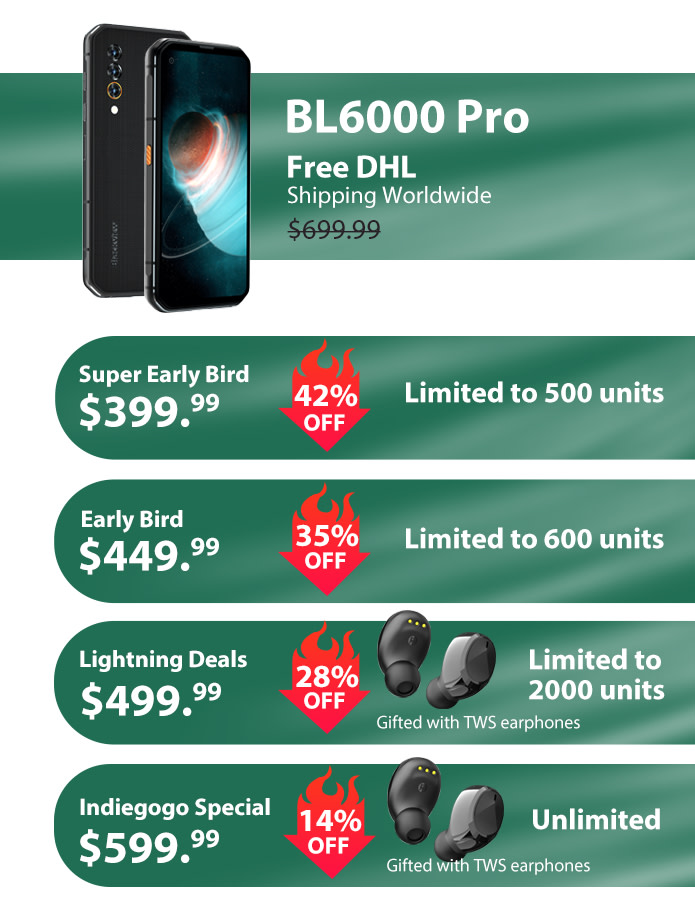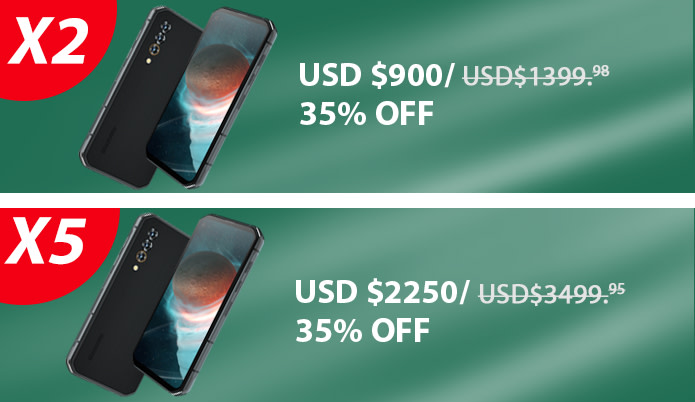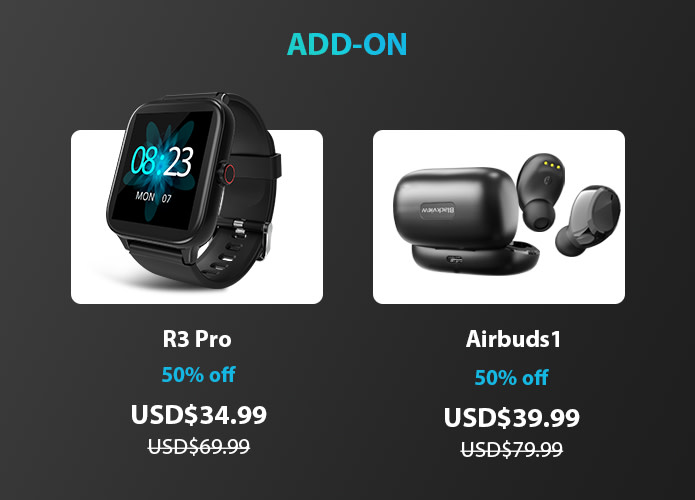 You back us
Now we back you!
All BL6000 Pro backers are eligible to the referral program. Successful referrers get cash reward.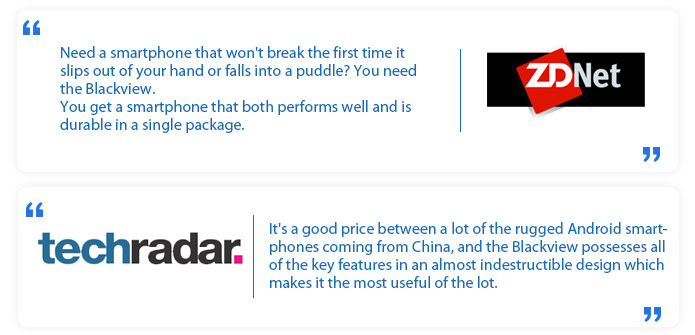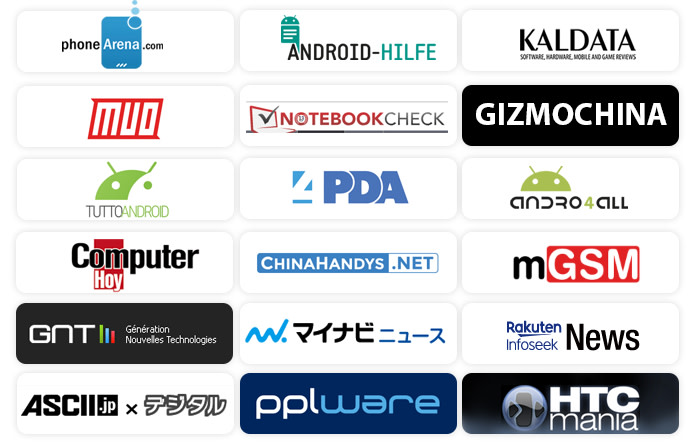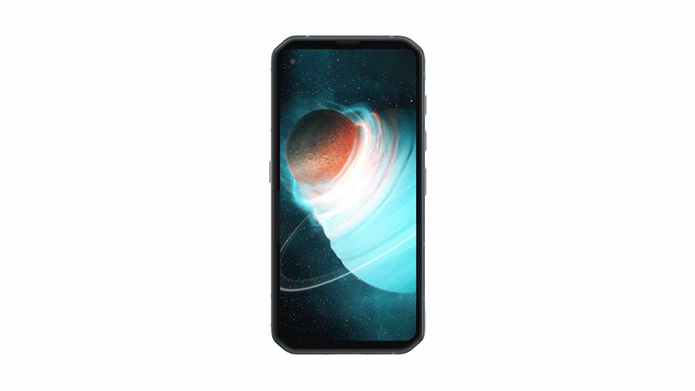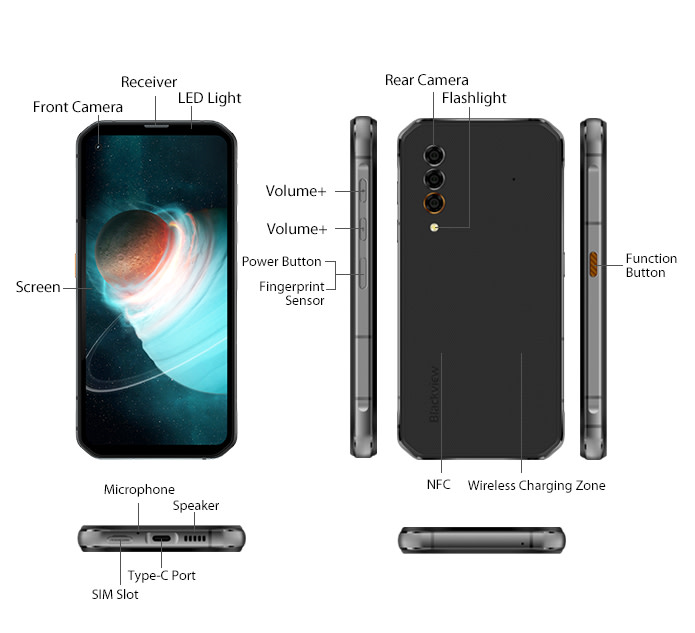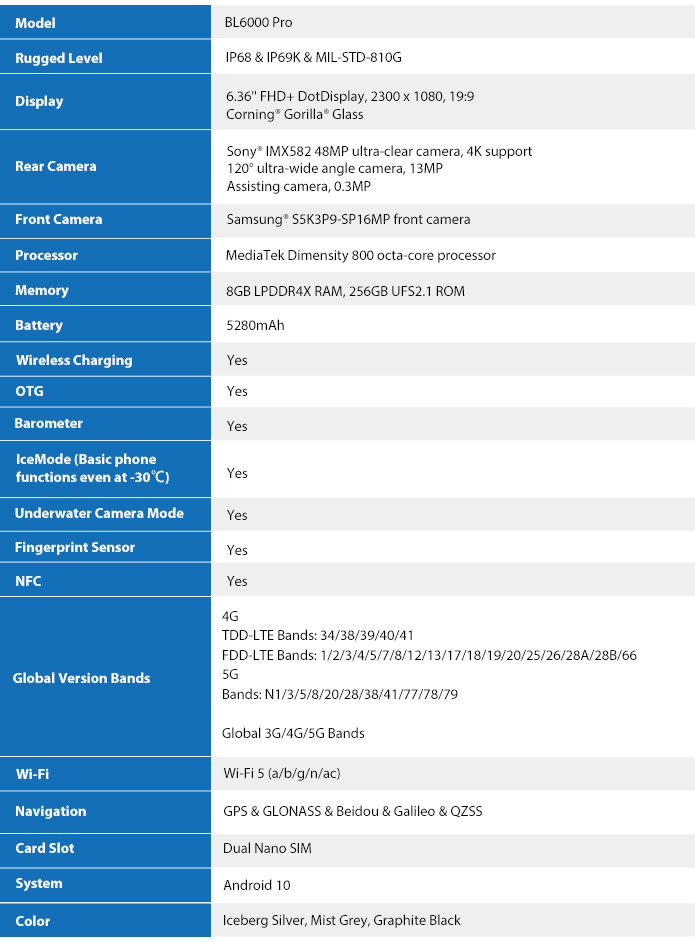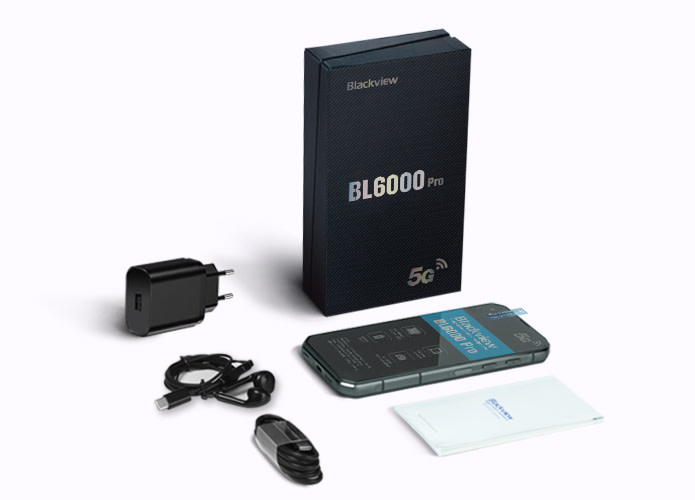 Blackview BL6000 Pro has already put into production. The goods are expected to be shipped in mid-to-late December. We honor our brand and also cherish our relationship with the customers and we promise guaranteed delivery as an official team!
In order to ensure fast delivery, we make the shipment via DHL by default, which may be subject to additional customs duties and taxes. The good news is backers from USA and EU can be free of customs duties and taxes as we've made a cooperation with your local delivery channels. And we're still working on to make more taxes free for more countries. Still, if you don't want to pay for the applicable customs duties and taxes, there are other taxes-free delivery methods available. Just contact us to change it.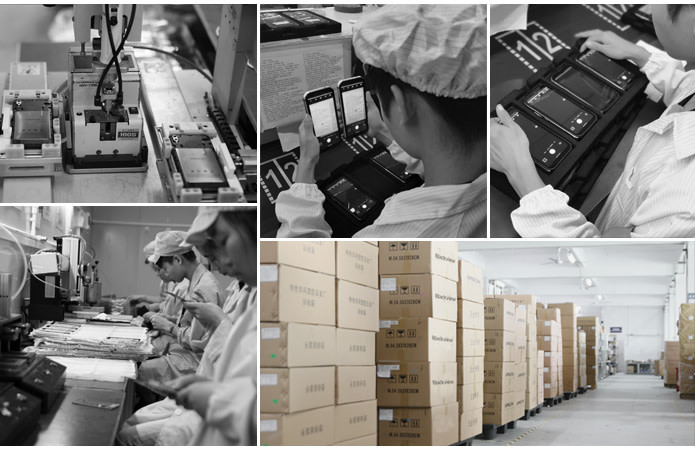 Blackview is a trailblazer in developing the state-of-the-art rugged phones. Our aim is to bring the toughest and most reliable rugged phone with the world, hand-in-hand with you.
As a rugged phone manufactured based company, we have 4,700 square meter factory, based in China, covering 10 production lines, each of which can produce 800-1500 mobile phones per day.
Since founded in 2013, Blackview has been growing and expanding quickly over the years, with total 1.98 million sales volume in 2019. Blackview phones sell on leading e-commerce platforms like Amazon, Ebay, AliExpress, Cdiscount, as well as Blackview official website. We have set up 40 agents with business range covering 60 countries and regions.

We are a young and diverse team who loves travelling and adventures. It is our passion to bring out featured rugged outdoor phones that you can rely on and can help make the most of your time outdoors.