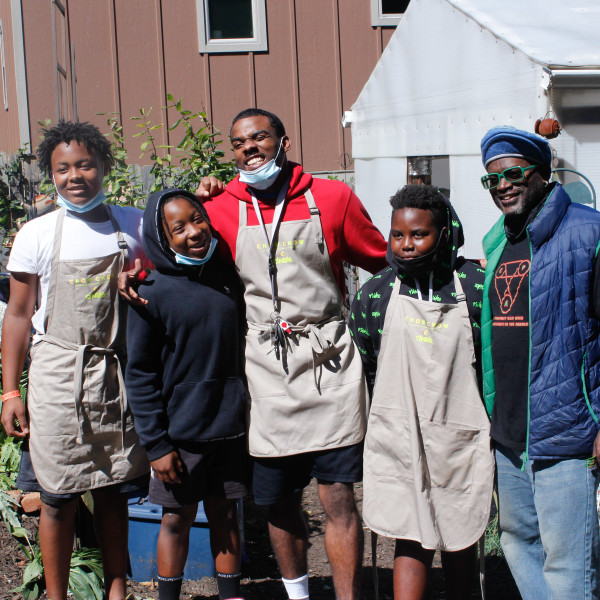 Blue Note Junction!
$17,262
raised out of
$460,000
Concept
Support the health and wealth of the Black, Indigenous, & People of Color (BIPOC) community
Story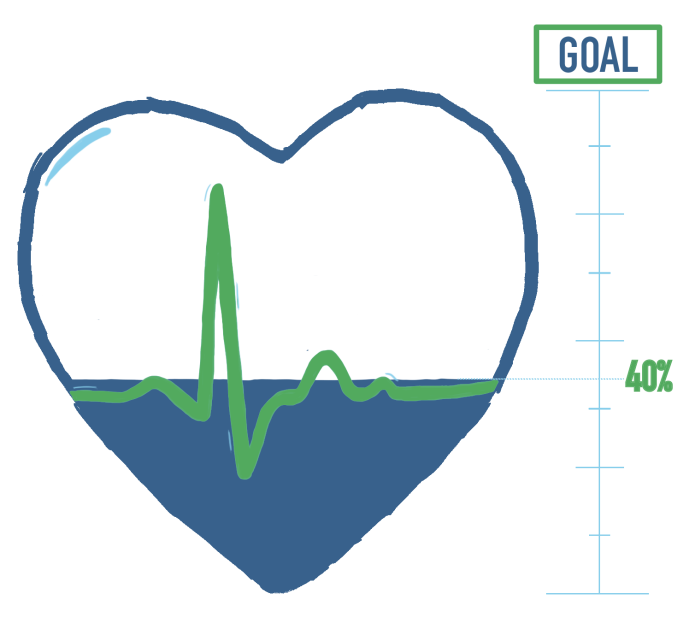 Thanks to an extremely generous offer from the Brown Family, all gifts to this campaign will be matched dollar for dollar, doubling your impact when you support this incredible community project.  We're currently 40% to our goal of raising the funds to complete Phase I of our project (over $15k raised here!).  Join us in building this space together!
A revolutionary, multi-phase project that will create a holistic ecosystem promoting health, wellness, and economic security in Affrilachia*
*A term originally coined by writer Frank X Walker, Affrilachia refers to African Americans living in Appalachia and is an ever-evolving cultural landscape poised to render the invisible visible, containing a population that needs and deserves economic investment to ensure its visibility and thriving future.

Blue Note Junction is a synergistic mix of art, environment, and social enterprise – a destination where the health and wealth of the BIPOC community takes center stage. 
Named after the community store run by the Burton Street Community founder, E.W. Pearson, Blue Note Junction will be part cultural center, part neighborhood spa, part business incubator. This all-inclusive space will create a model for high needs communities which have been hardest hit by COVID-19 in the Southeast region of the States. In the near and far term, this project will create paid opportunities for BIPOC and other residents (including youth), contracts for Black-owned businesses, ongoing business support and training to BIPOC entrepreneurs, and diverse health-centered programs designed to support the BIPOC community, all while re-investing profits back into BIPOC neighborhoods and endeavors throughout the Asheville region.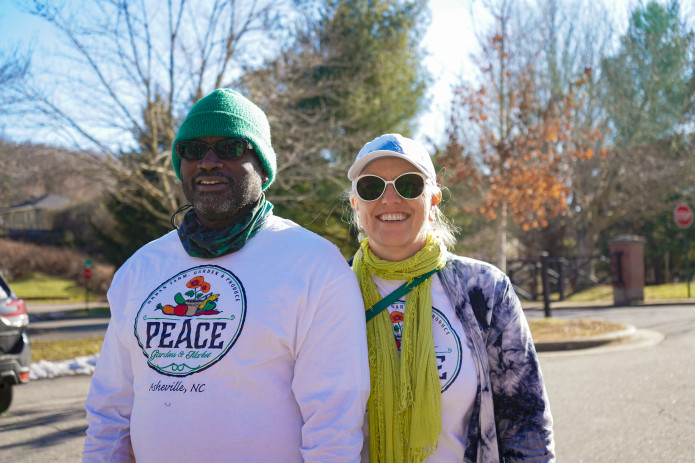 DeWayne Barton and Safi Martin, Co-founders of Blue Note Junction
We are currently in the Phase 1 of 3 of this initiative:  securing the land.  With the full creation of Blue Note Junction comes a destination that supports the BIPOC community through health and healing, socio-economics, and environmental sustainability, while giving visitors an immersive cultural experience. 
This project is a continuation of the ongoing work of partner organizations Asheville Creative Arts (ACA), Hood Huggers International (HHI), and Peace Gardens & Market (PG&M) of Asheville, NC. We are expanding on our successful efforts to develop a youth training program, build BIPOC entrepreneurs, establish culturally appropriate, health-affirming greenspaces, and create interactive and educational spaces, bringing to light African American history. These initiatives and programs are a direct response to a history of underestimating and under-resourcing BIPOC communities.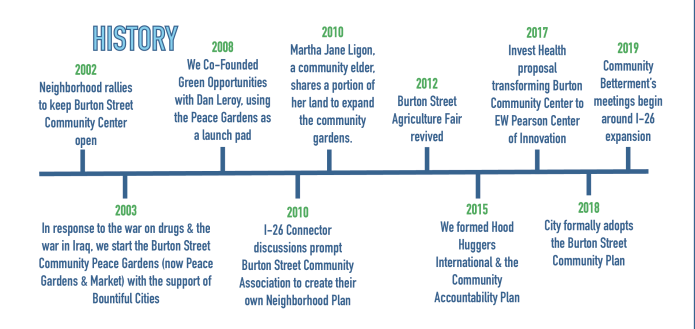 With Asheville's pending I-26 highway expansion that will claim portions of our Burton Street Community (a historically Black neighborhood) for a third time, we feel that now more than ever is the time to act.  Our goal is to expand on these active community-building and uplifting efforts to truly provide a space by and for the BIPOC community through the creation of Blue Note Junction.

As we move through this multi-phase project, Blue Note Junction will include the following businesses/amenities and will incorporate business incubation and development at every level:

Featuring local BIPOC artists and community makers & growers, giving burgeoning makers a launchpad for bringing their products to market.

Bringing Asheville's black history alive!  Hood Tours is committed to educating about, protecting, and investing in historically African American spaces.

With memberships that include partial, full, and incubation levels.  The incubation level includes business mentorship and resources from area professionals, including professional artists, needed to launch or take a business to the next level.

Indoor spaces include a black-box/multi-use theatre space, classroom, meeting rooms, etc. 

*Outdoor Venue image taken by Jim Stephenson of Pup Architects' outdoor stage in Charleston House, UK.
Outdoor spaces include a stage/performance area, covered pavilion, and food truck lot spaces.

We will be growing annual and perennial plants to supply local gardeners/growers, as well as maintaining on-site teaching and herb gardens.  Gardens will be used to teach gardening (grow your own) classes, as well as how to create value-added products from garden plants.

We will incorporate the healing arts with hot tubs, an outdoor sauna, and massage therapy, creating an accessible space in the neighborhood for community members to rest their bodies, transform trauma, and begin the healing journey.  

Supporting the culinary arts, this space will offer opportunities for value added products, healthy cooking classes, and space rental for local chefs and aspiring food entrepreneurs.

To create this space, we need your help.  Currently, we are in Phase 1 of 3 of the project:  securing the land. We need $460k to secure the land for Blue Note Junction, a space of healing and growth. With your help, we can begin building a space where underestimated and underserved communities can be prioritized, and people can come to learn, live more abundantly and sustainably, and thrive by having the resources they need to do what makes them feel alive.
Blue Note Junction is a crossroad of health and entrepreneurship! Thank you for meeting us here, at the beginning of Phase 1. Please support us with a financial contribution today or by spreading the word and become part of this historical healing initiative that improves quality of life for this and future generations!
_________________________________________________
*I would like to pay by check or invest a larger, tax-deductible dollar amount to support Blue Note Junction and the BIPOC community. Who should I speak to?
To make an offline tax-deductible donation towards the project, follow these steps:
Write a check payable to "Asheville Creative Arts"
Please indicate on the memo line of the check: For Blue Note Junction
Include your email with the check for the receipt
Mail your check to:
55 Middle Mountain Road – Black Mountain, NC – 28711
If you'd like to learn more, please email us at info@hoodhuggers.com for more conversation, as we would LOVE to speak with you more!
*By supporting, we have permission to publicly give thanks!