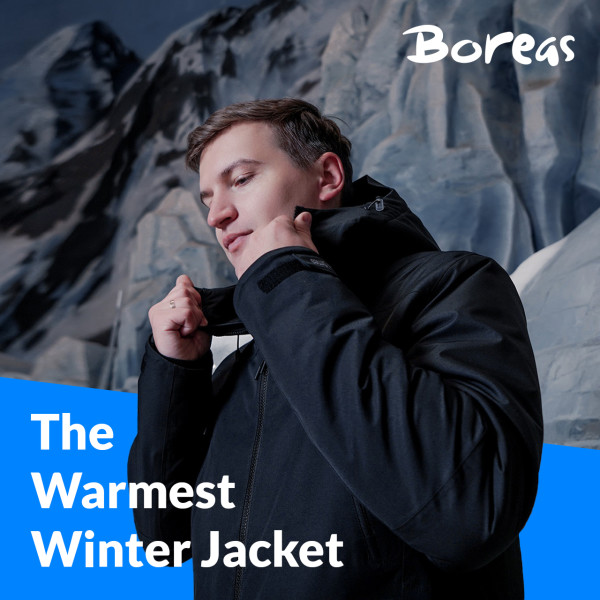 Boreas – The Warmest Jacket Made with NASA Tech
$118,438
raised out of
$4,000
Concept
Ultra-thin and ultra-light material for outstanding insulation. Directly from astronaut spacesuits.
Story

With extreme temperatures in mind, we brought you the thinnest, warmest, and most fitted winter jacket ever made. This jacket consists of silica aerogel, the highly resistant and lightweight material researched and developed by NASA to insulate spacesuits.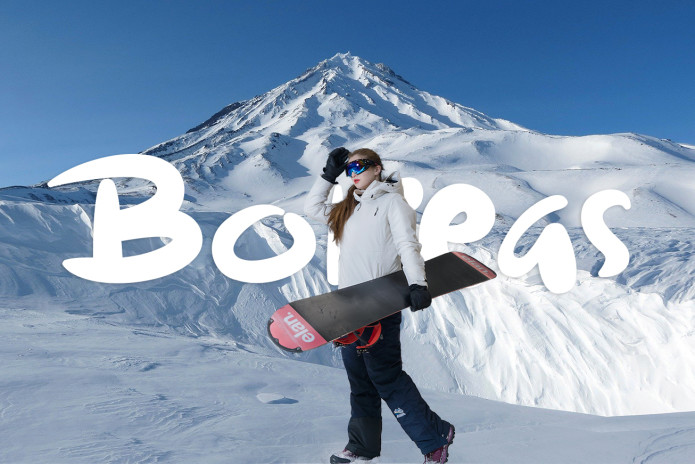 We'll take you from the highest peak of Everest to the coldest land in the Nordics, and everywhere in between.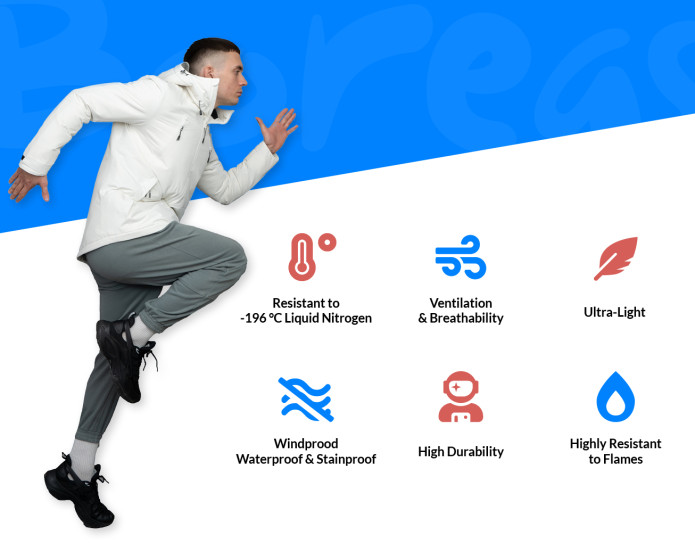 Review in the Cold

No more bulky layers to stay warm! As thin as just two millimeters of foil, the aerogel filling will maintain your core temperature in any weather condition, ensuring complete comfort and protection for your next chilly adventure.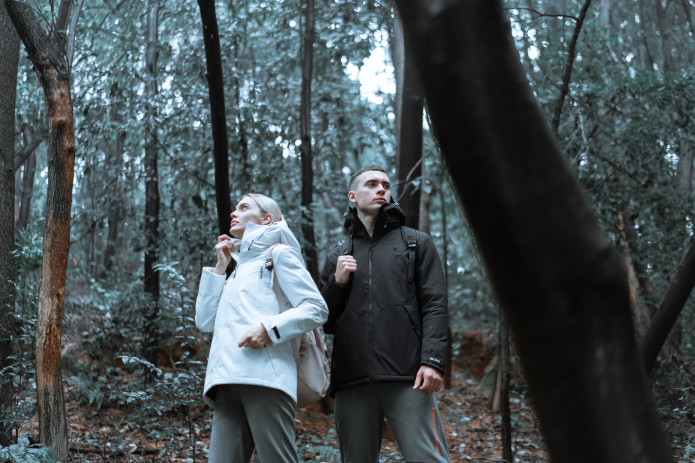 Aerogel is a synthetic material that is made up of 95-99% air. Extremely porous and very low in density, it boasts an incredibly low thermal conductivity, for an extraordinary insulating capability that exceeds even the warmest outdoor apparel. Ultra-thin and ultra-light, the SiO2 aerogel composite material lays underneath your Boreas, allowing you to achieve outstanding heat retention in environments as cold as-40 °C/-40°F.
To test the Boreas, we sprayed it with -196 °C/-320.8°F liquid nitrogen.
Its internal temperature remained at 28°C/82.4°F!

Second test. We wrapped a piece of raw meat in a 1mm cut of aerogel, then soaked it in liquid nitrogen for 20 seconds.
The meat comes out of the aerogel wrap still springy and incredibly fresh!

The Boreas is designed to take you anywhere, in almost any weather condition. Dive with it underwater up to 100 meters — the Boreas will never let you down!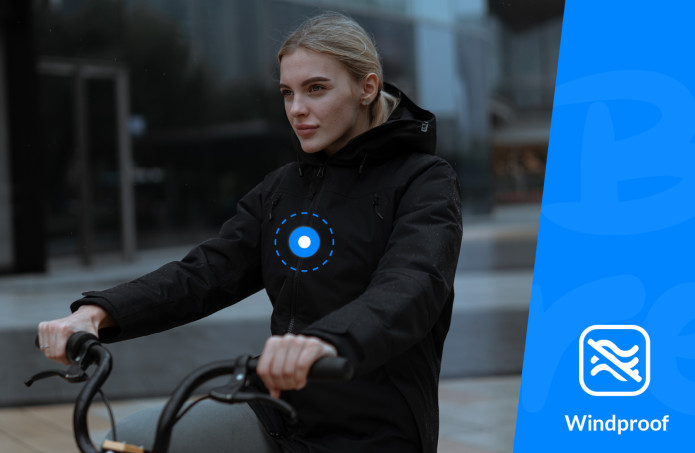 Not enough? Well, we made the Boreas resistant to wrinkles and creases, too!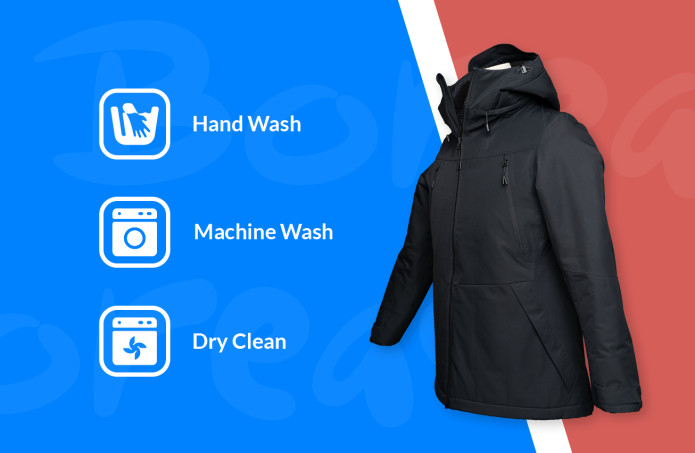 The Boreas interior is fully covered with a film of nano-silver coating, which maintains the temperature inside the jacket while preventing the loss of body heat.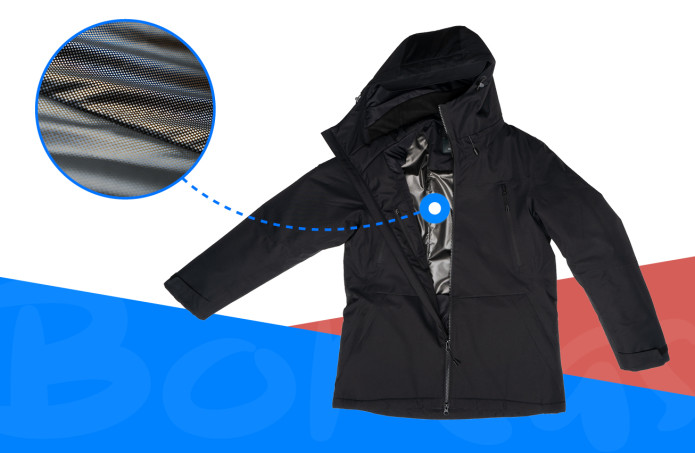 In addition to keeping the heat within, the Boreas allows you to breathe as you wear it. Specially designed to preserve a comfortable fit, it effectively prevents your body from overheating or sweating.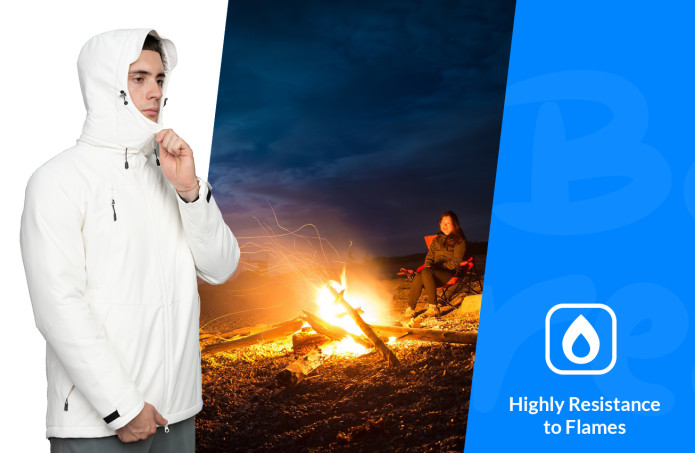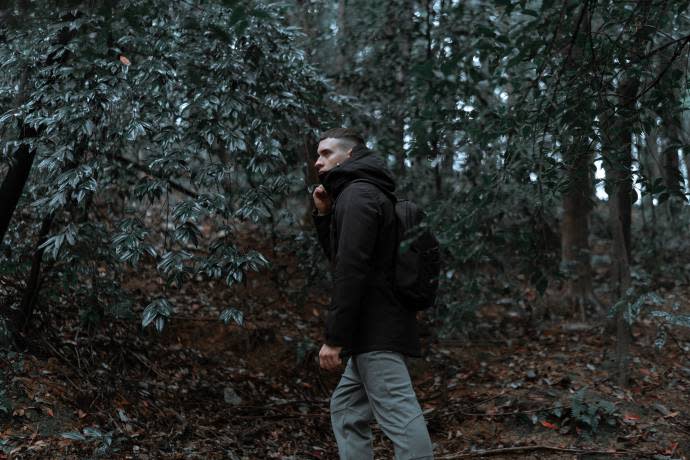 The battery-free thermometer, flexible and embedded inside the jacket, will help you monitor your body temperature anytime and anywhere, letting you explore safely and with total peace of mind.



Every built-in detail of the Boreas has been created to deliver the most fashionable, practical, and ultimately, the warmest outdoor garment ever designed.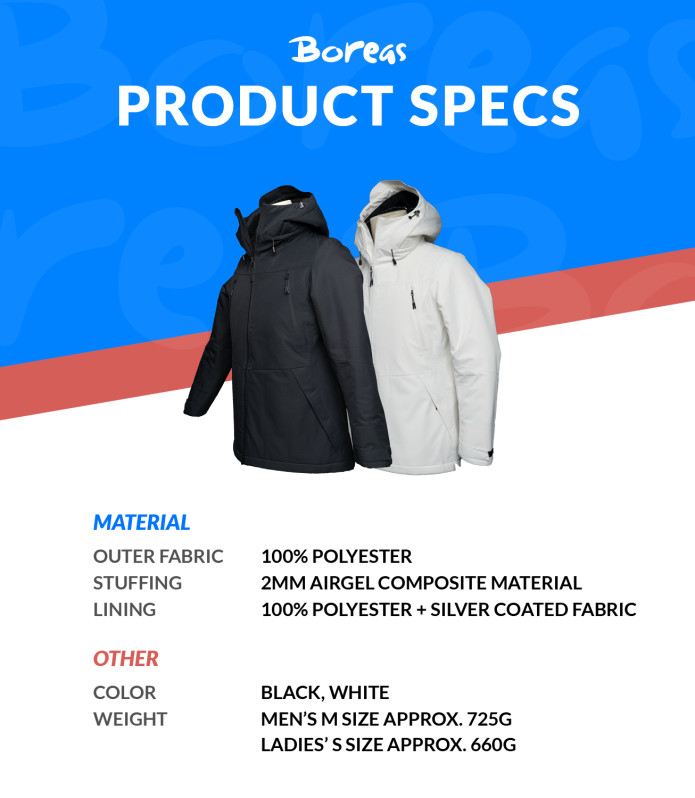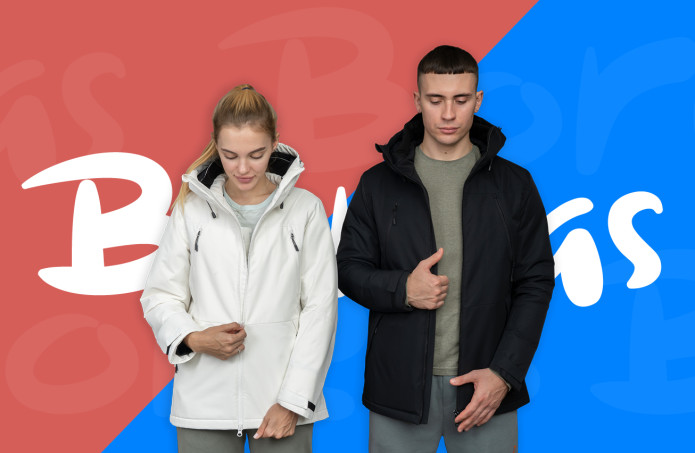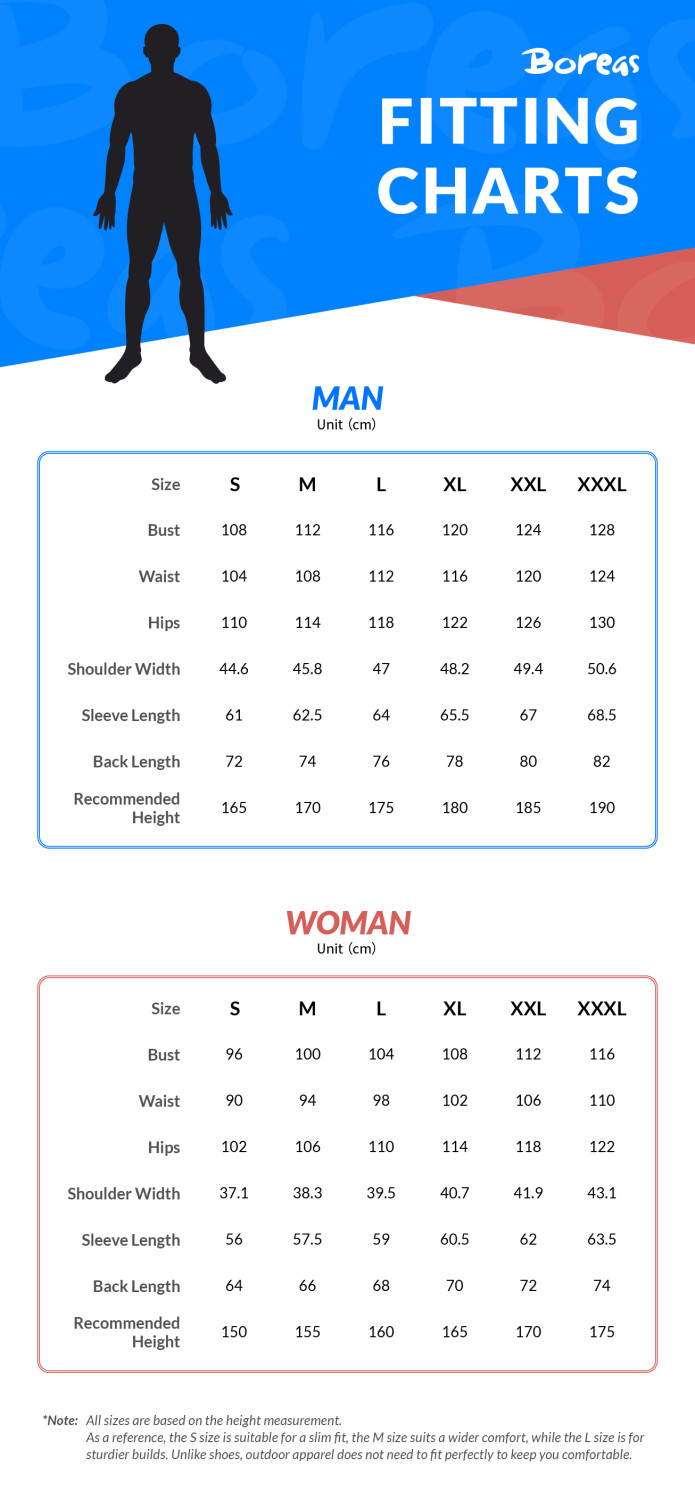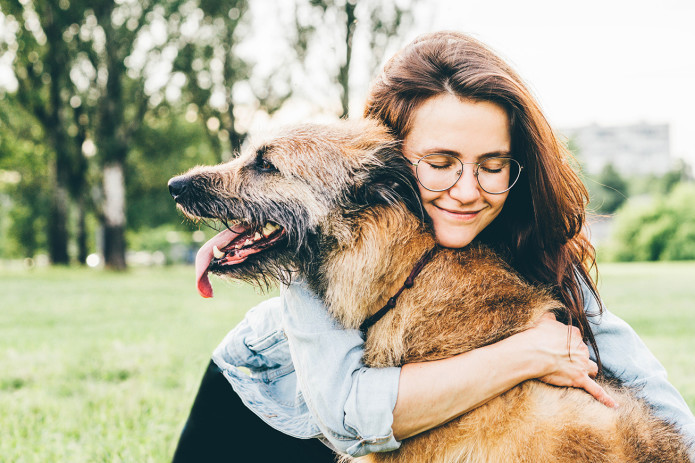 Wen Times is committed to creating simple and innovative designs in performance clothing that define fashion as a tech item. We aspire to authentically express the perspective of the wearer through sophisticated and refined technology.


FAQs
1. How do I determine my size?
Our size charts are based on body measurements. Once you have your measurements, refer to the Boreas size guide to select your perfect fit.
2. Is the Boreas jacket Waterproof, Fireproof, and Stainproof?
Yes. The Boreas jacket is Waterproof, Fireproof, Stainproof, and highly resistant to other chemical substances that may or may not damage the jacket.
3. Is the Boreas jacket breathable?
Yes. The Boreas jacket has an incredible 17820 in water-vapor permeability (WVP); usually, a standard jacket has around 5000 in water-vapor permeability (WVP), and it is already considered a good one. Ours is just so awesome!
4. How warm is the Boreas jacket?
All Boreas jackets have been tested at -40℃/-40℉, the thermometer inside the jackets show a steady body temperature of around 28℃/82℉. All Boreas jackets are insulated with aerogel, simply put, all Boreas jackets are tested-proven to be warm, comfortable, and breathable.
5. Are the zippers waterproof?
Yes, all zippers on the Boreas jacket are YKK zippers made in Japan. YKK zippers are known to have high durability and waterproof. They do not get stuck even if they are soaked underwater.
6. Are the Boreas jackets washable?
We ran laboratory tests, and the Boreas is resistant to rubbing, so yes, wash it in any way of your preference.
7. When will we start shipping?
As the Boreas is nearly at its mass production stage, we foresee an immediate delivery right after our campaign on Indiegogo ends to ensure that you would get the Boreas in mid to late January.
8. Do you ship internationally? How much is the shipping?
Because of the strong relationships Wen Times already has with logistics partners worldwide for previous manufacturing and export experience over the past 15 years. No matter where you are, we will ship the Boreas to you at NO EXTRA CHARGE!
9. Why support us now?
Wen Times develops our own products with a patented design, and we're here now on Indiegogo to share our latest and most innovative product in winter apparel. Supporting the Boreas now and you will not only get an incredible value, but you will also become part of our earliest community in building more exciting products with us in the future.
10. Do you have a warranty?
Yes! If your Boreas jacket has a manufacturing defect in its material or workmanship, you can return it at any time for repair or replacement. Wen Times's warranty doesn't cover ordinary wear and tear or damage caused by improper use or accidents, but we are happy and will always be there to work with you getting a repair or replacement on a case-by-case basis.