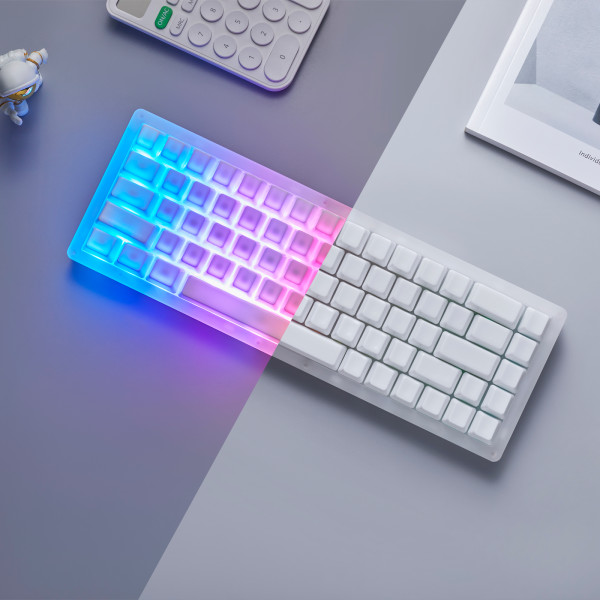 Cerakey: First keycaps set that made of ceramic
$4,455,556
raised out of
$50,000
Concept
The world's first ceramic keycaps, providing a unique & silky smooth typing feeling.
Story

Cerakey is the first keycap set made of ceramic that has better wear and impact resistance, and better durability than any plastic keycap, we design these keycaps that can be used for the last. More than that, ceramic keycaps also provide stunning color options and a better backlit effect.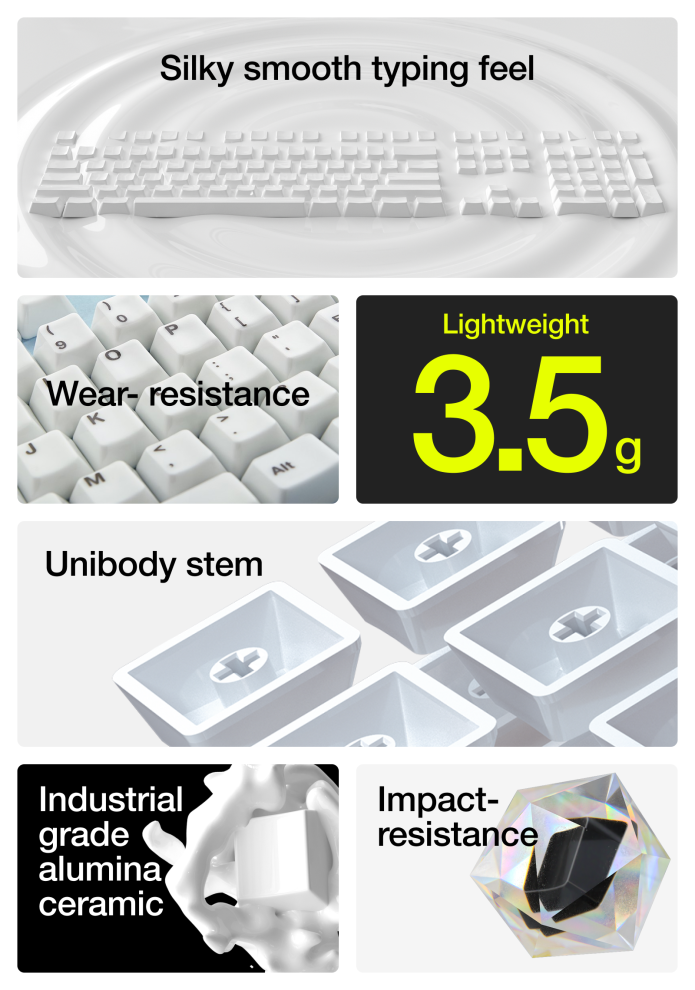 Ceramic as a long-lasting material has been used in human history for thousands of years, compared with plastics, it is more stable physically and chemically without worries about color fading and corrosion by sweat or grease.

Industrial grade alumina ceramic – Some people may be concerned that ceramic is too heavy and fragile to be the keycaps material, but we solve this problem by using industrial grade alumina ceramic, it has better wear and impact resistance, also lighter than traditional ceramic.

The reason why we chose to make ceramic keycaps is ceramic provides a warm jade-like feel and silky-smooth texture that no other material could compare with. Some smartphone manufacturers start to use ceramic back for their phones for several years and trade it as a major selling point.
When it comes to keycaps, it could provide a deep sound and solid typing feel you never felt before.
Typing test with Gateron sliver pro switch: 
We have managed to keep the weight of most keycaps around 3.5g, could fit for most keyboards and with the tactile and clicky feel not sacrificed.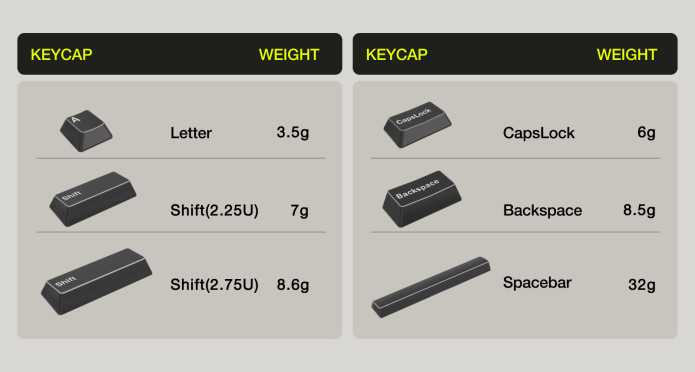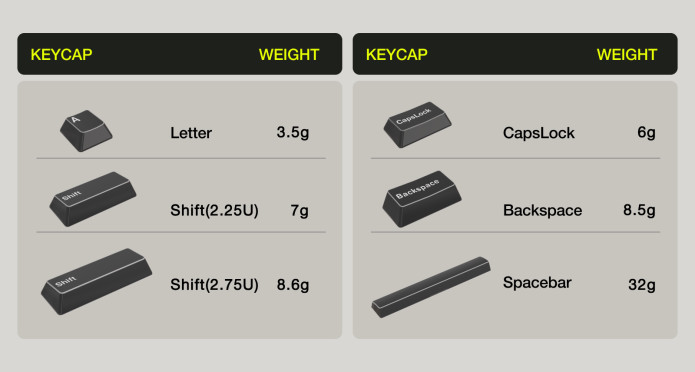 We provide various color options, allowing for building a unique keyboard only for yourself. All the glazes are fired at 1140~1280℃ to make sure long-term durability.


For plastic keycaps, to get a better typing feel, you need thicker keycaps, but a better RGB backlit effect requires thinner keycaps. But ceramic has better light transmittance than any plastics, allows more light to shine through, leading to more vibrant RGB illumination, and without influencing the solid typing feel.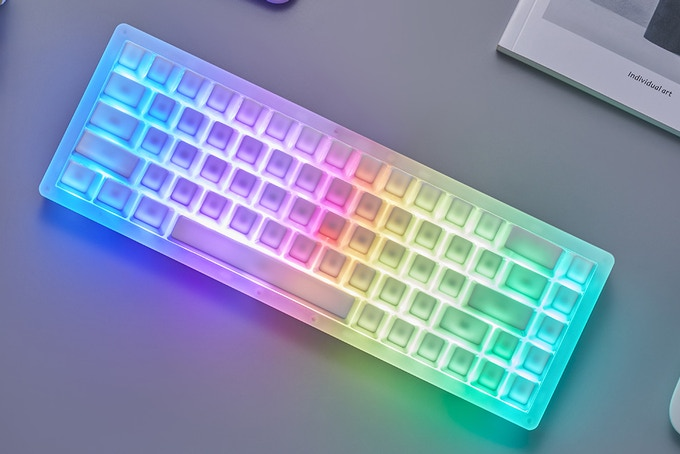 Our Cherry profile keycaps are compatible with any Cherry MX switches and MX-style clones, we will provide extra 6 keycaps as an add-on for the MacOS option and command keys, so you can use our keycaps set for both PC and Mac.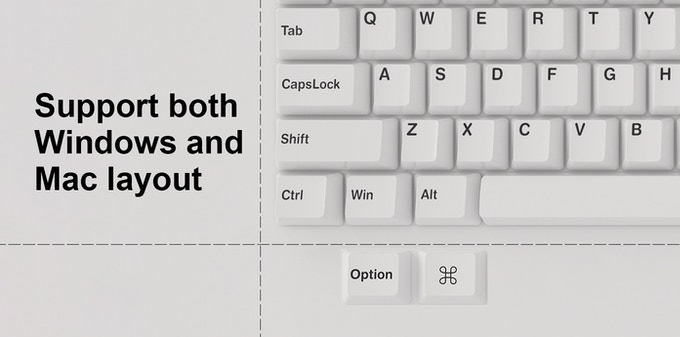 We offer a total of 113 keys that can fit 61/68/84/87/96/98/104 mechanical keyboards.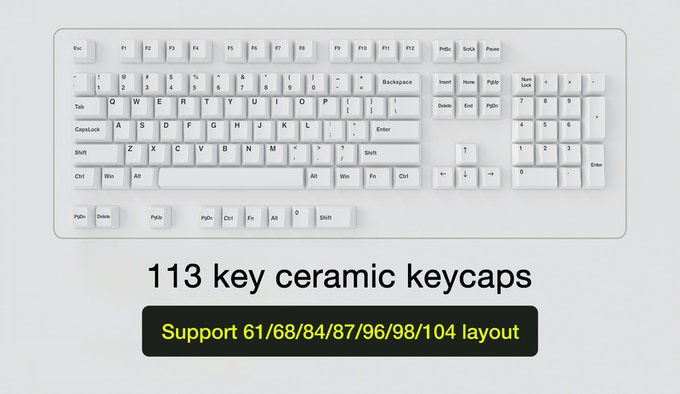 You can also choose with or without legends, and to add legends on ceramic and makes those legends as durable as the glaze,  it's a modern method to add symbols and painting on ceramic ware after fired at 800℃ as we are using decals to add the legends, it will adhere on the keycaps to guarantee long term use without fading.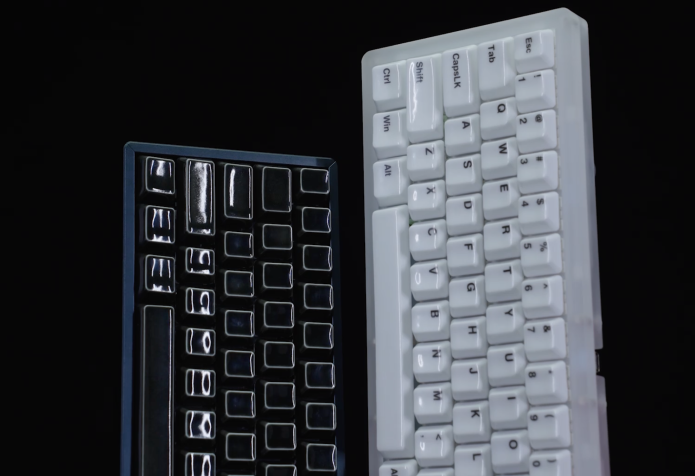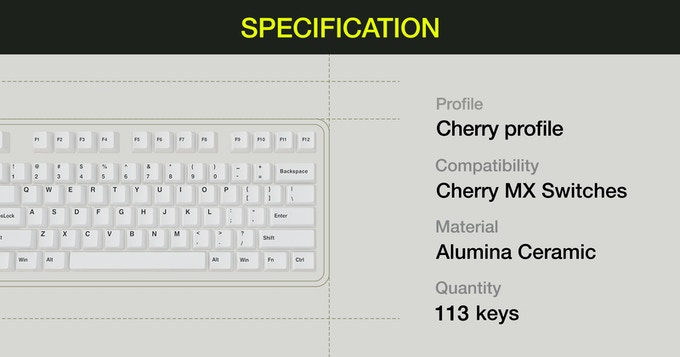 Our Story
Cerakey means ceramic and keycaps, we are a bunch of keyboard enthusiasts, and the physical and chemical properties of plastic have restricted the improvement of the keyboard, we want some different and better keyboard, and luckily we knew something about ceramic, the idea of ceramic keycaps came to our mind. After a few months of trial, we finished the prototype and got a warm response from keyboard fans.
It's Cerakey's story about how this product came out, Kickstarter is a great platform for unique ideas, we hope the campaign will be the first step to the market for our ceramic keycaps.