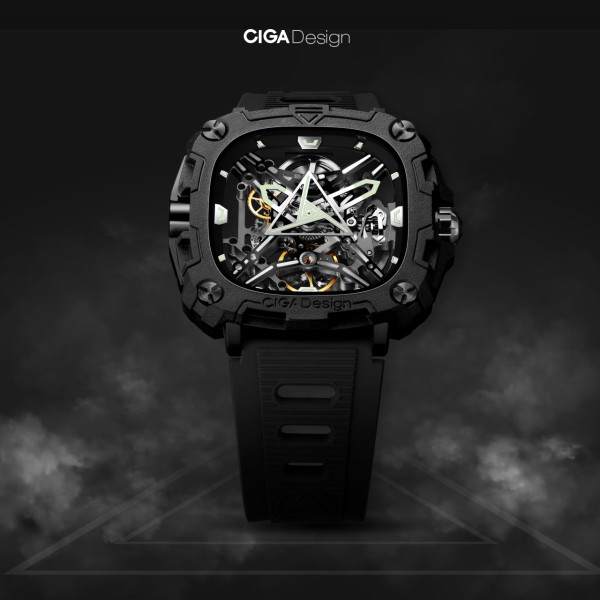 CIGA Design Eye of Horus Automatic Skeleton Watch
$286,144
raised out of
$80,000
Concept
Fully Transparent | Skeleton Design | Automatic Mechanical | Mythically Inspired | Luminous |Durable
Story


Inspired by mythology and engineered by expert watchmakers, the Eye of Horus watch from CIGA Design X Series lets you experience the power of luck and success on your wrist.
It's the latest in CIGA Design's pursuit of innovation in the art of watchmaking. It interconnects the ancient history with cutting-edge design becoming an accessory for the person who knows that style is more than just appearance, it's a statement.
The fully transparent design gives you a 360-degree view of the watch's inner mechanics. The obsidian crown adds a touch of mystery and elegance, while the phosphorus glow illuminates the watch in low-light conditions. Lightweight and shock-resistant, the Eye of Horus keeps up with your lifestyle.

Immerse yourself in the Eye of Horus watch featuring its distinctive back-to-front skeleton design. Crafted with audacity, the timepiece exposes every single gear and spring, giving you a complete view from both the front and back.
As some of the gears are color-coated the watch becomes a spectacle right on your wrist. The ultimate fusion of art and mechanics, this design is a true testament to our commitment of pushing the boundaries of watchmaking.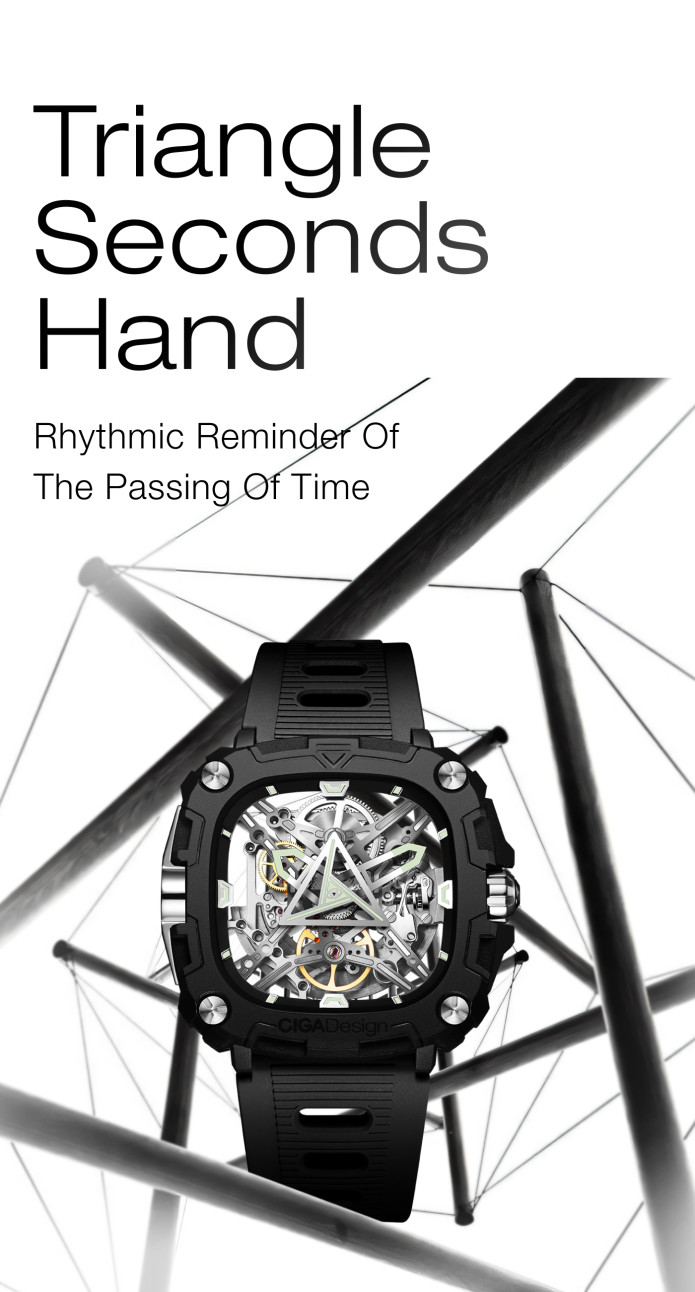 Immersed in symbolism, the design of the seconds hand on the Eye of Horus watch is far from ordinary. Shaped as a triangle, it resembles the Eye of Horus, an emblem of protection, luck and rejuvenation drawn from ancient Egyptian mythology. The singular triangular design serves as more than a visual feature, it is also an embodiment of the rich cultural heritage and mythology that shapes our masterpieces.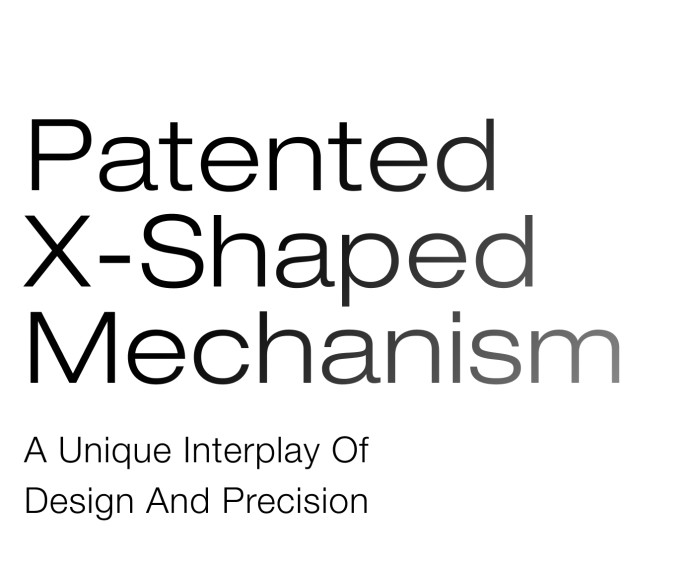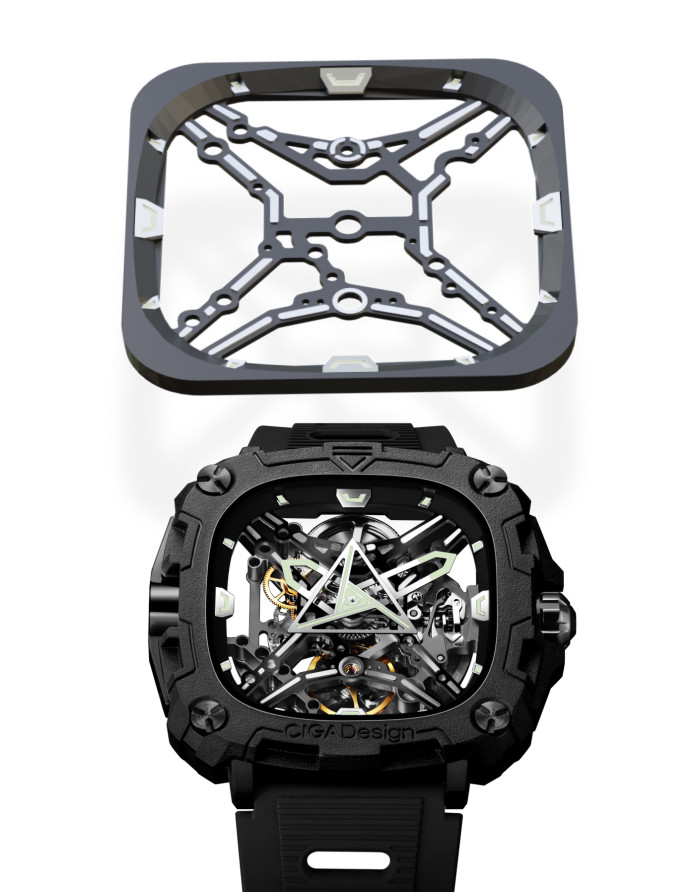 The CIGA Design X Series harmoniously merges new-age technology with an astounding aesthetic appeal that is unprecedented in the art of watch-making. At its heart lies the patented X-shaped mechanism, a marvel of engineering sophistication and a testament to our relentless obsession with quality and precision. This X-shaped mechanism is not just an intricate piece of machinery, but rather, the pulsating core that breathes life into the Eye of Horus timepiece.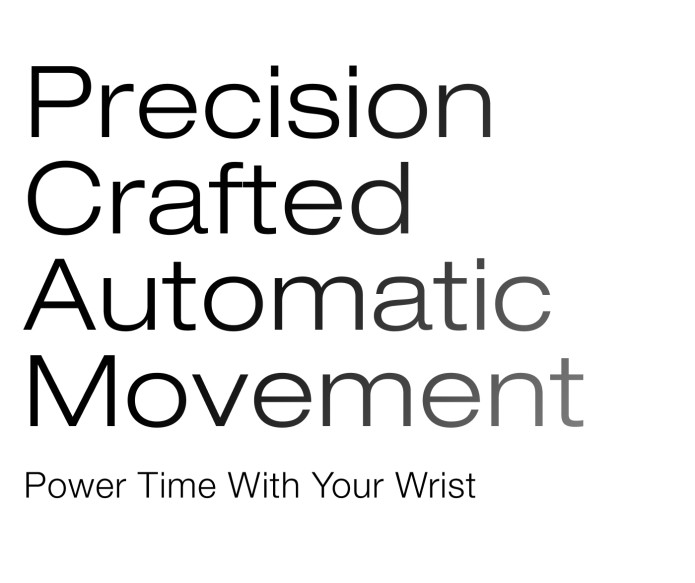 The X Series incorporates a self-winding movement that recharges automatically as you wear it.
It operates with the custom-created Caliber CD 01 Movement, the first ever custom movement by CIGA Design. With the enhanced stability from the X frame, the Eye of Horus has a movement frequency of 21600 times per hour.
With that sort of precision, the watch only deviates as low as 15 seconds every 24 hours, giving it near-perfect timekeeping with a reserve power of approximately 40 hours.
With its own customized movement, the Eye of Horus ticks to its own rhythm while barely making a sound. Hold the watch to your ear and struggle so you won't hear a noise coming out of it but…  if you listen closely, you can hear the song of the mechanics at work.


Step up your style and make a statement with the Eye of Horus watch. This timepiece expertly merges ancient symbolism with modern design, giving you a distinctive edge. Every glimpse at your wrist reveals the intricate details of the timepiece, from the obsidian crown to the luminescent glow.
This isn't just a watch — it's a conversation starter…You're not simply wearing a watch when you strap on the Eye of Horus; you're embodying individuality and sophistication in one sleek package.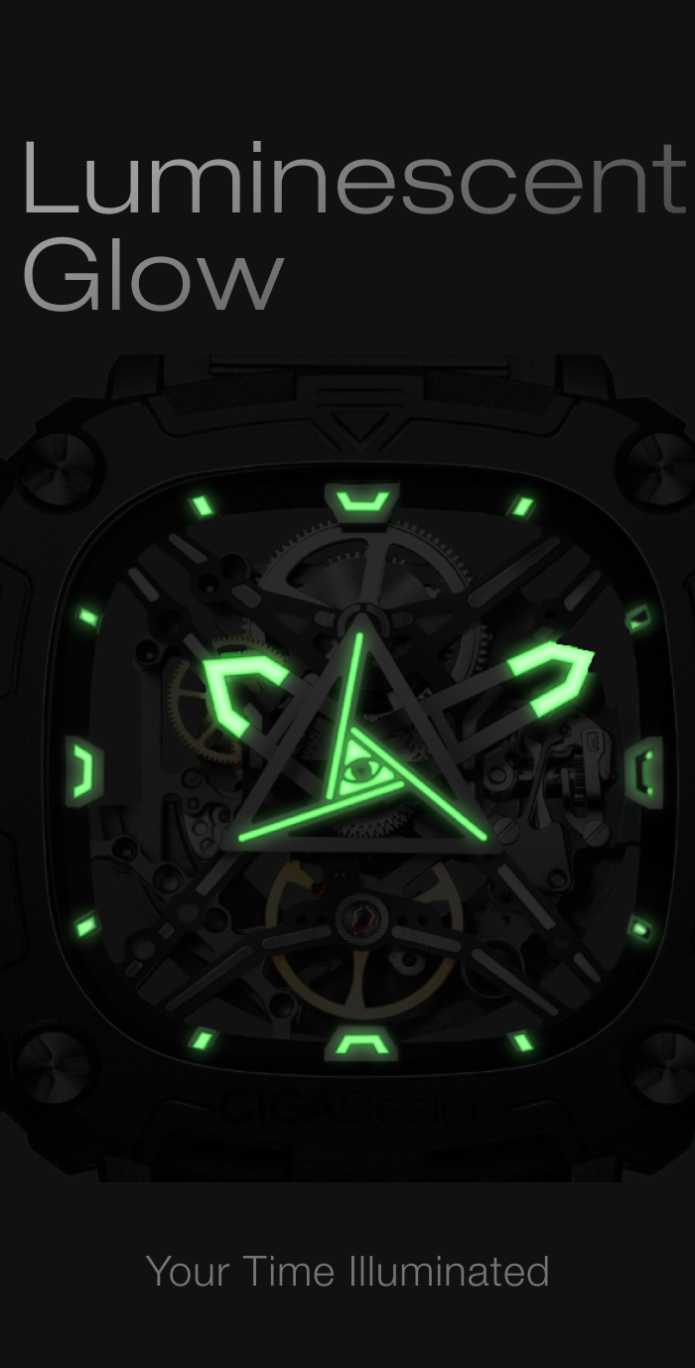 The luminescent hands and marks of our watches ensure that you can tell time even in the dimmest of lights. The luminescent glow makes the hands and indices glow mystic green bringing the Eye of Horus to life in the dark, and the diamond cuts on the dial offer a reflective shine from all angles in the light.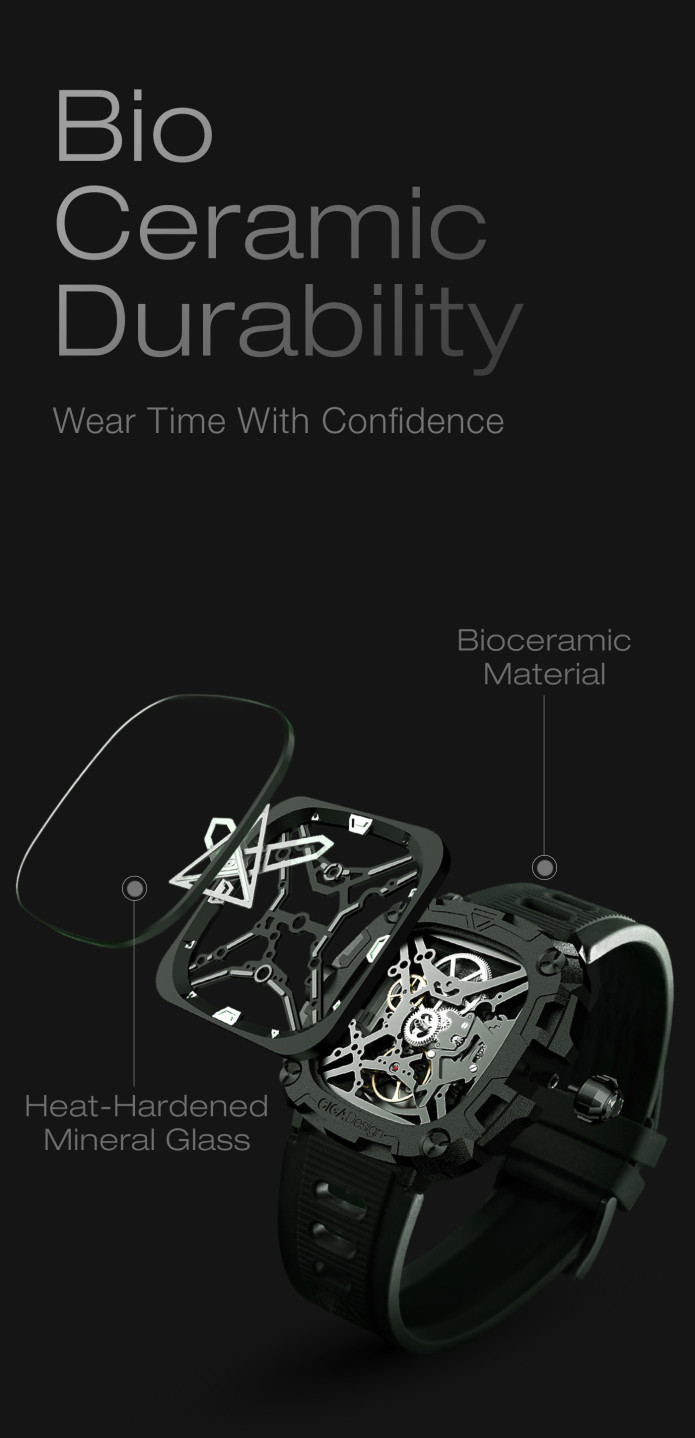 Crafted with a premium bio-ceramic casing and a black silicone strap, the watch rests almost weightlessly on your wrist, tightens comfortably, and fits perfectly for an effortlessly comfortable experience. The bioceramic frame is scratch-proof and shockproof, while the heat-hardened mineral glass ensures scratch and break-resistant performance. With enhanced durability, 3ATM water resistance and low maintenance requirements, the Eye of Horus is designed to remain unblemished by the passage of time and the rigors of life.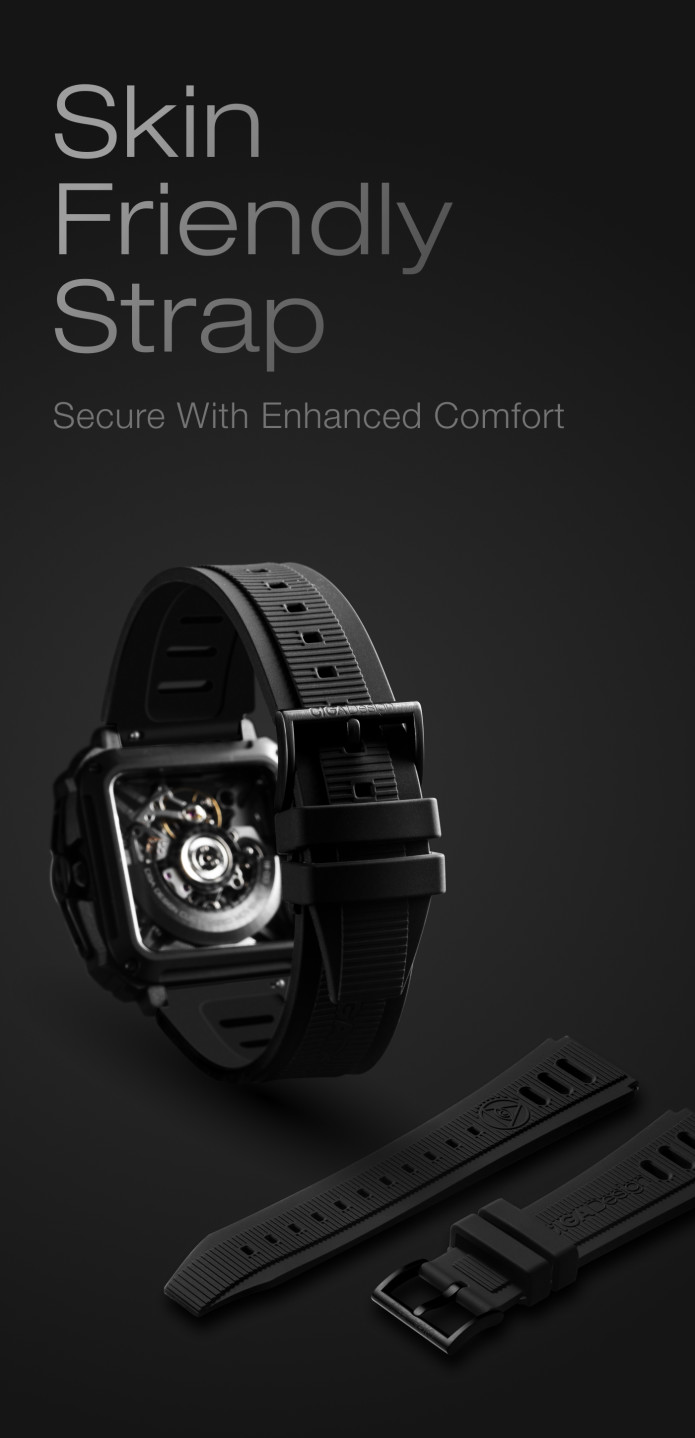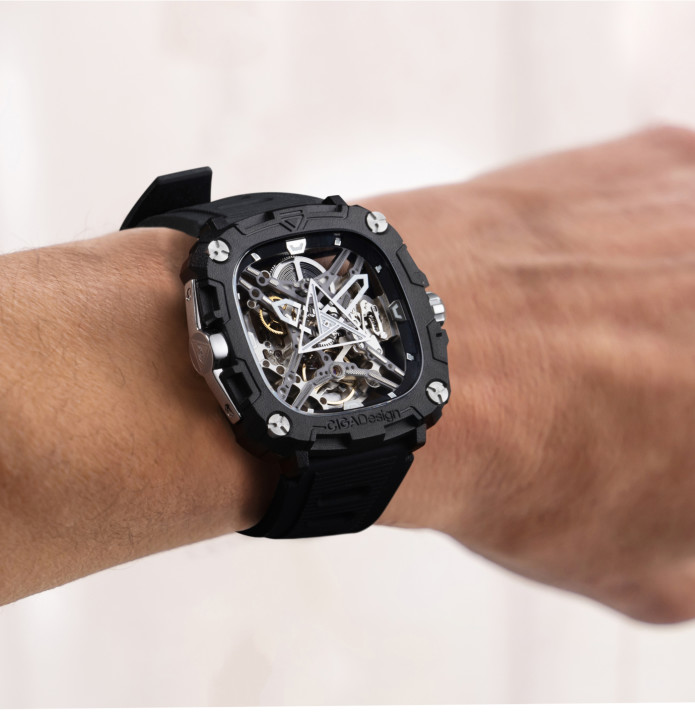 At Eye of Horus, we take pride in every detail of our products, and our high-quality durable straps are no exception. They are carefully crafted to both secure our timepieces to your wrist and to bring you unparalleled comfort and durability.
Crafted with softness in mind, the breathable strap the breathable strap gently forms to your wrist ensuring comfortable wear throughout the day. Stain-resistant and washable, Eye of Horus strap is not only a fashion-forward choice but also a practical one, promising durability without compromising on style.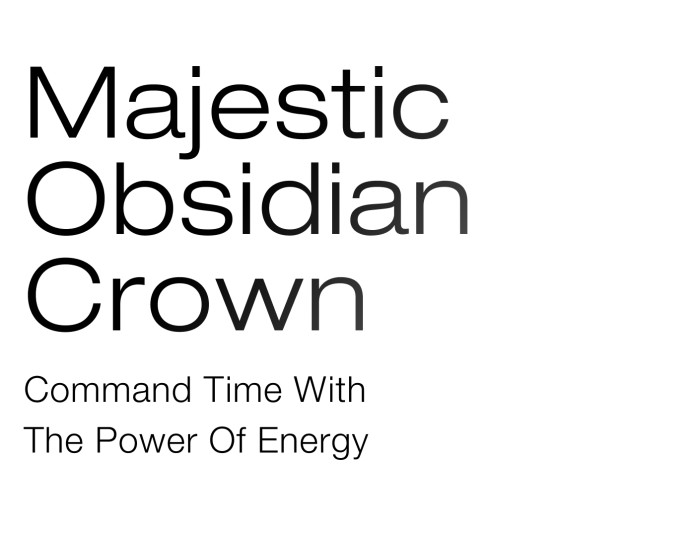 The crown of the Eye of Horus watch is meticulously crafted from obsidian—a unique and powerful symbol of transformation and healing properties. This isn't just a design choice, it is one of 24 jewels in powering your watch. By incorporating obsidian into our crowns, we infuse each timepiece with an essence of strength and a touch of the mystical.
The Eye of Horus isn't just a watch, it's a statement. Whether you're dressing down for a casual hangout or suiting up for a formal event, your watch has you covered. Pair it with a crisp white t-shirt, blue jeans, and sneakers for a relaxed look, or class it up with a tailored suit to add an element of swagger to a high-profile meeting or event.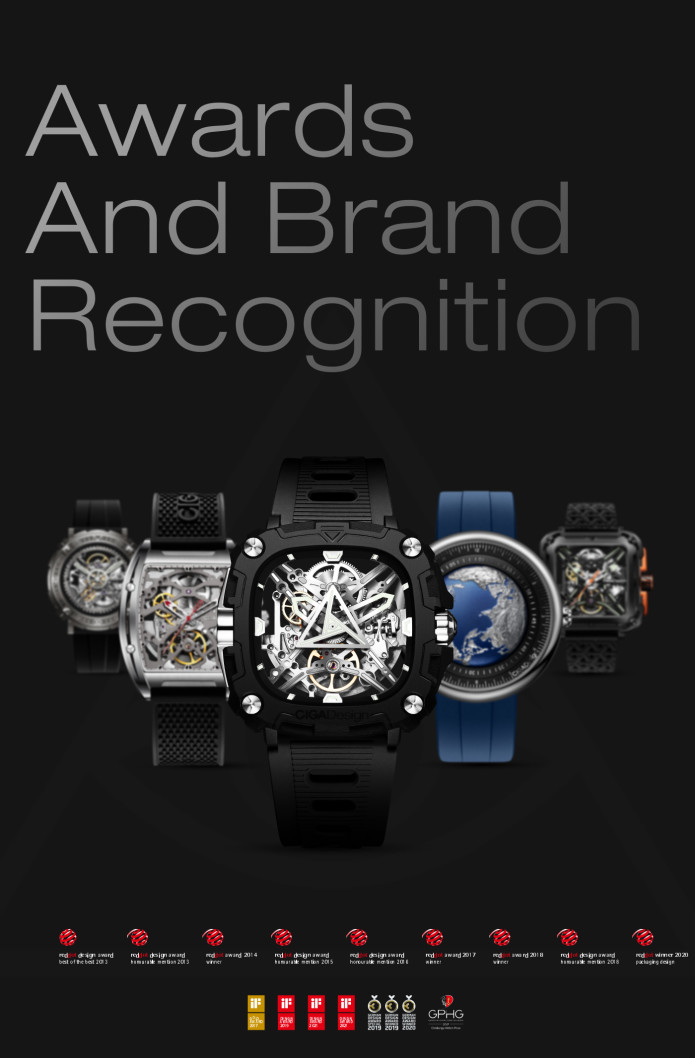 CIGA Design's journey is emblematic of exceptional craftsmanship, unrivaled quality, and global recognition. Our relentless pursuit of perfection has earned us the honor of winning 17 coveted design awards worldwide. Our watches are not just timepieces; they embody precision and elegance, a fact that renowned institutions like The New York Times have highlighted. CIGA Design's remarkable creations also grace the exhibits of prestigious institutions like the Museum of Art and History in Geneva. This stellar recognition reinforces our commitment to delivering groundbreaking mechanics without compromising on accessibility. We continue reinventing the art of timekeeping, one award at a time.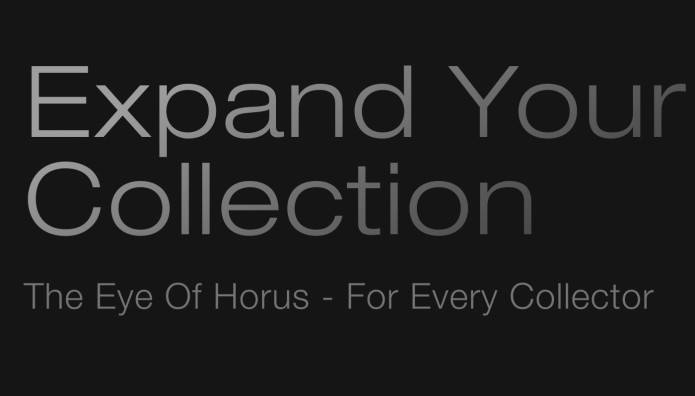 The Eye of Horus, a distinctive masterpiece in CIGA Design's collection, calls out to the connoisseurs of timepieces and aficionados alike. Rooted in mythology, the Eye of Horus symbolizes power and prosperity. The Eye of Horus is not merely a part of your collection; it is a part of your identity. This singular creation amplifies the allure of your collection, marking a testament to your appreciation for unique craftsmanship and timeless design.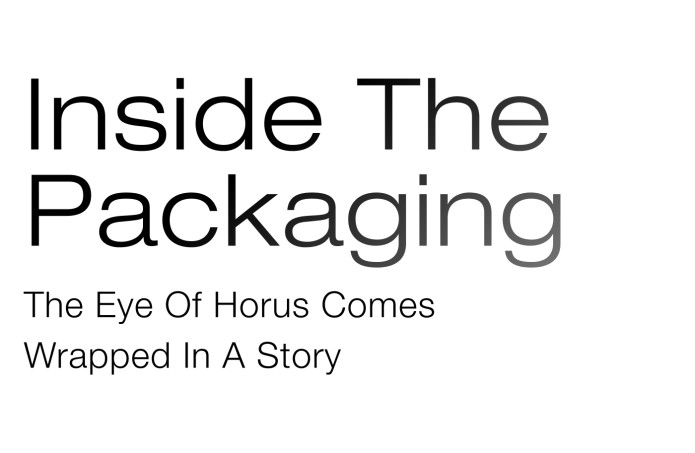 Unbox the marvel of the Eye of Horus and discover the meticulous details that make this timepiece a timeless masterpiece. Our packaging, like the watch itself, is a blend of modern design and ancient symbolism. Housed within a robust and sophisticated box, the watch lays nestled, waiting to be discovered. Upon opening, you are greeted with the Eye of Horus emblem, a testament to the power and prosperity this timepiece embodies.
Eye of Horus Watch
Silicone Strap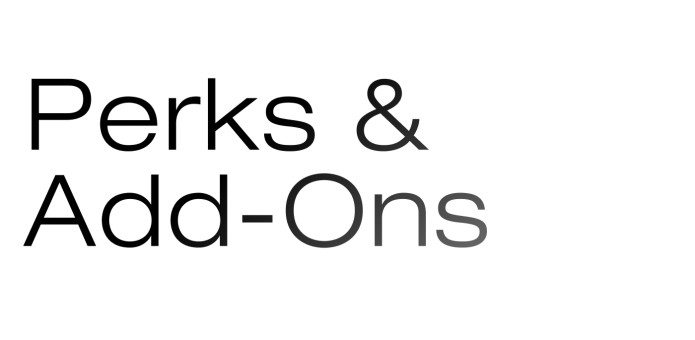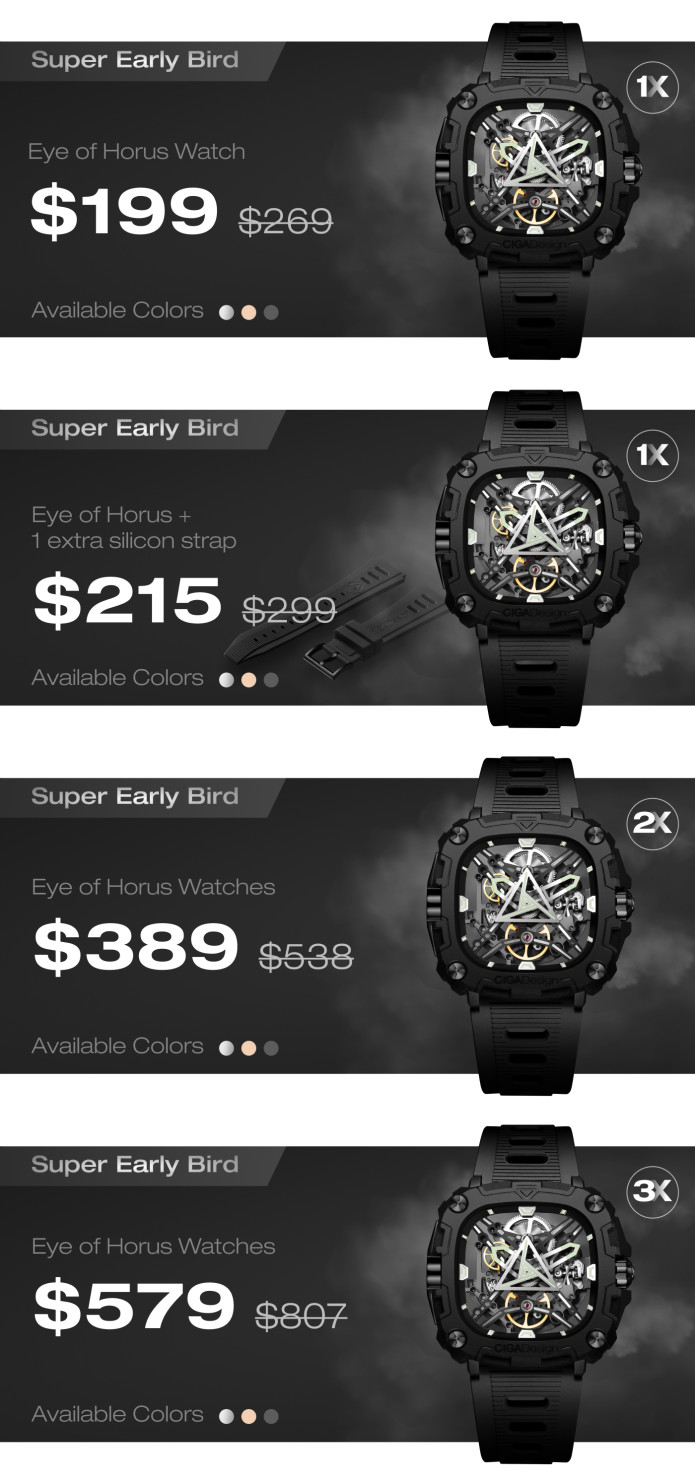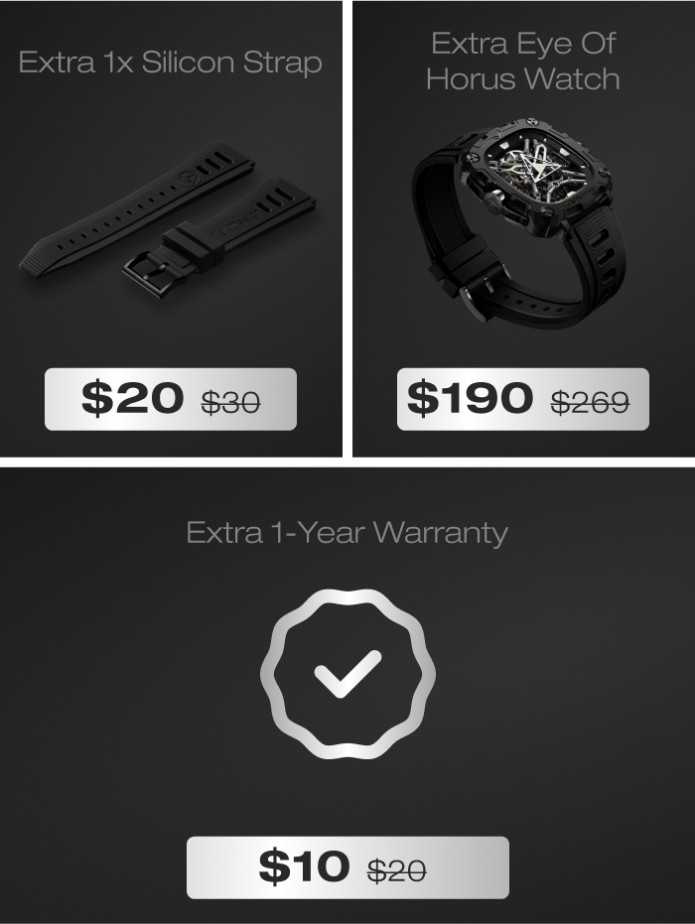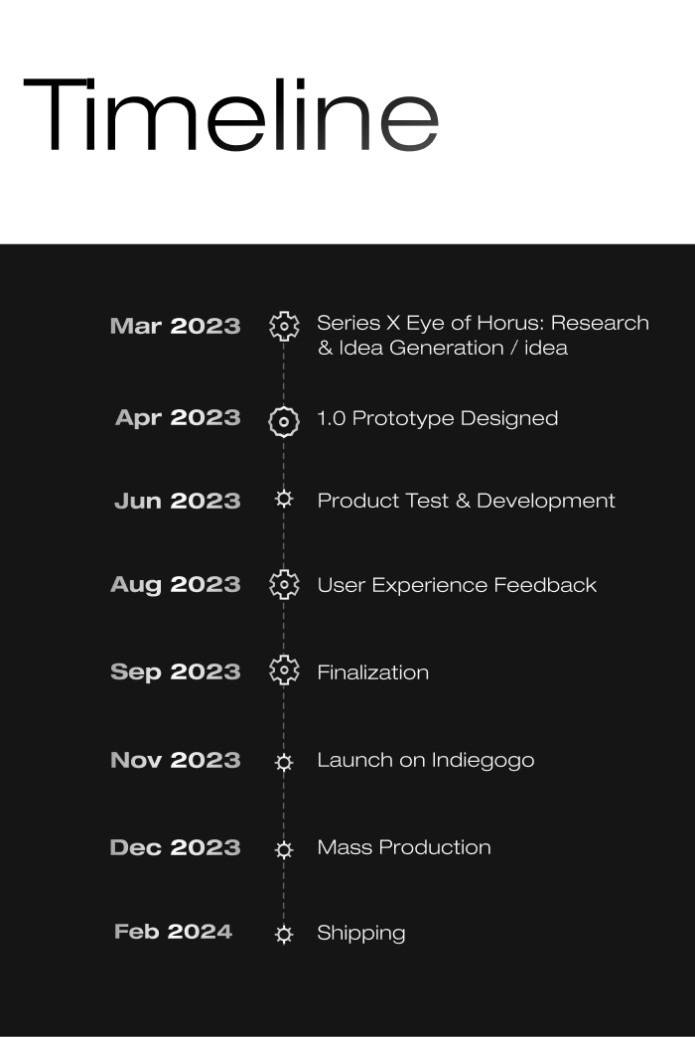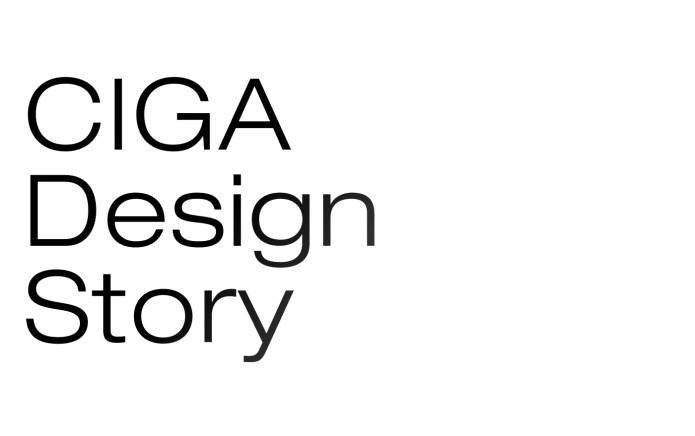 Jason Jiang. Chief Designer at CIGA Design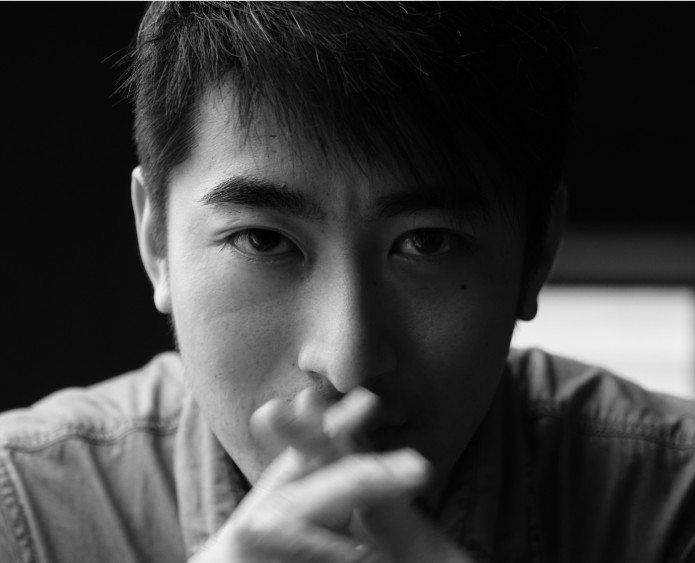 CIGA Design has been crafting exceptional watches since 2016. Driven by innovation and the Bauhaus philosophy that "form follows function", we adhere to the belief that less is more, seamlessly integrating contemporary design language into each timepiece we create.
At CIGA Design, we strive to achieve "equality" in the art of high-end timepieces by making the allure of mechanical art watches accessible to a wider audience. Our mission is to ensure that appreciation and ownership of these exceptional timepieces can be enjoyed by all, extending beyond a select group of privileged individuals.
CIGA Design applies movement solutions made in China, Japan, and Switzerland, and strives to achieve every watch that strikes the perfect balance between the best design, the lowest consumption, and the most accessible price.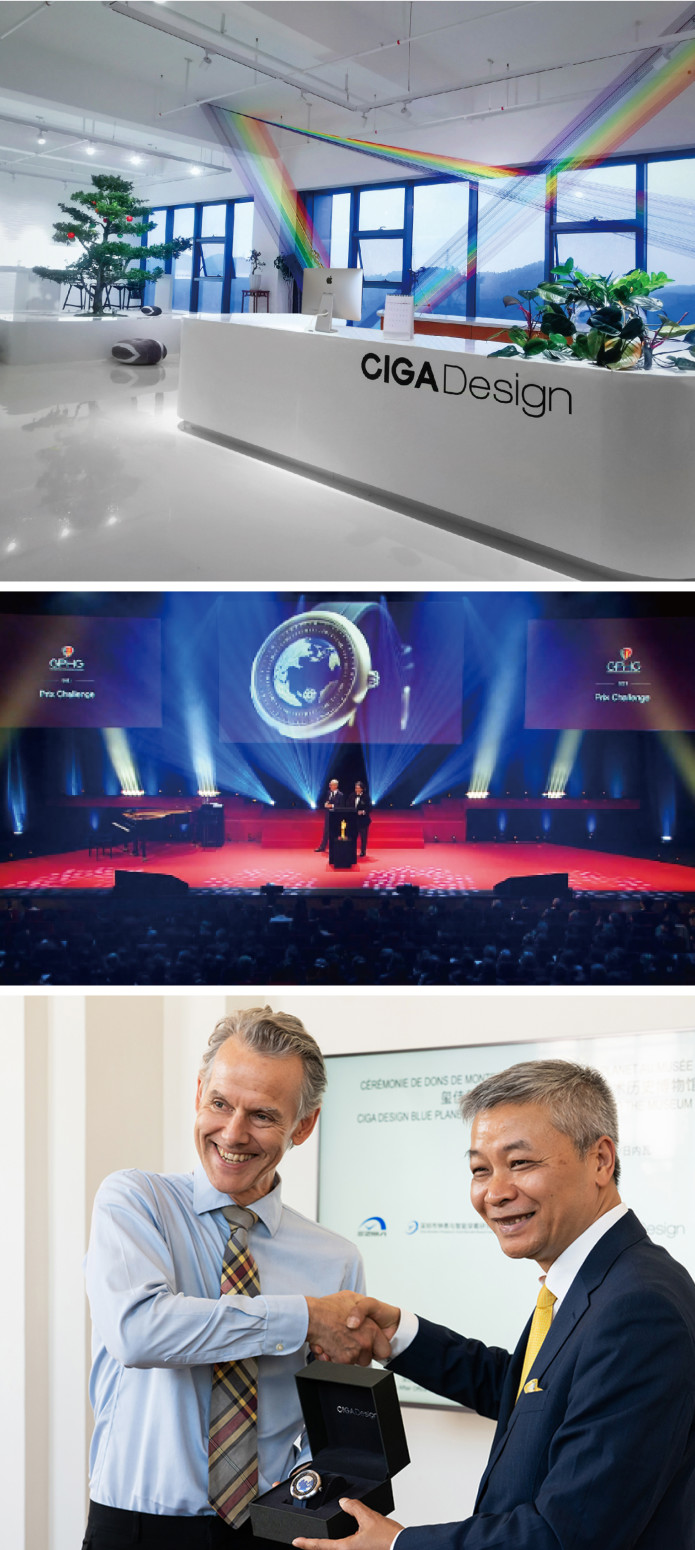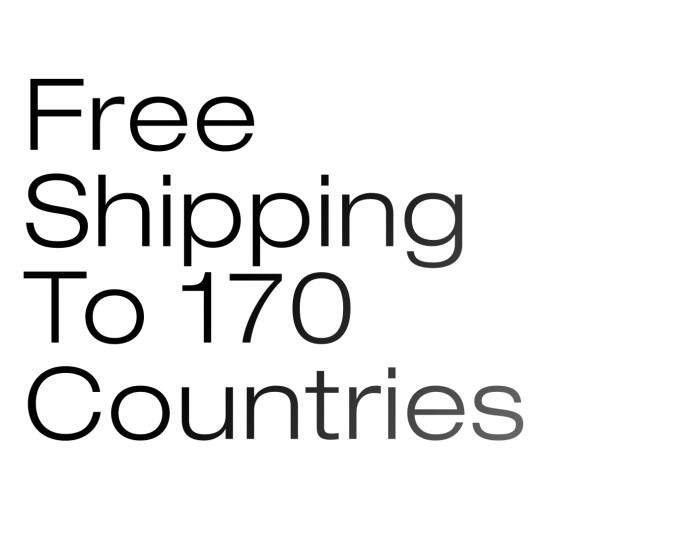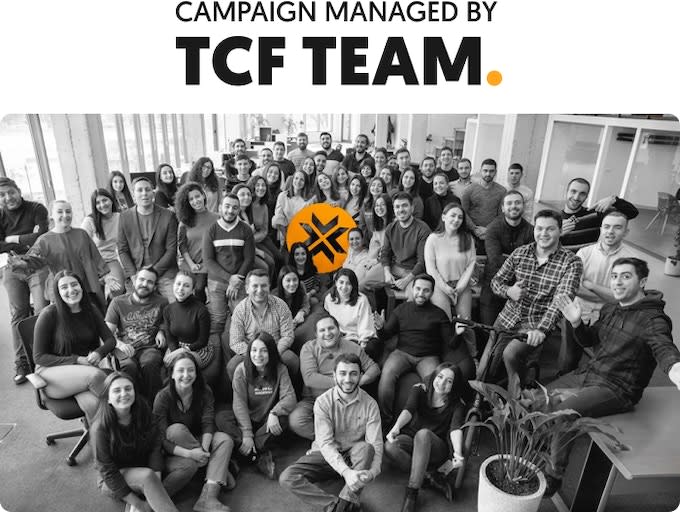 CIGA Design Eye of Horus crowdfunding campaign is designed and fully managed by TCF (The Crowdfunding Formula), a leading, award-winning crowdfunding marketing agency. We team up and help companies to build global brands.
With the largest team and the largest crowdfunding ecosystem on the market, TCF offers a wide range of crowdfunding services.
We manage campaigns all the way from product concept to market validation, lead generation to email marketing, SMM and influencer marketing, PR and direct sales, video, design, and advertising – leading to the ultimate success of campaigns.