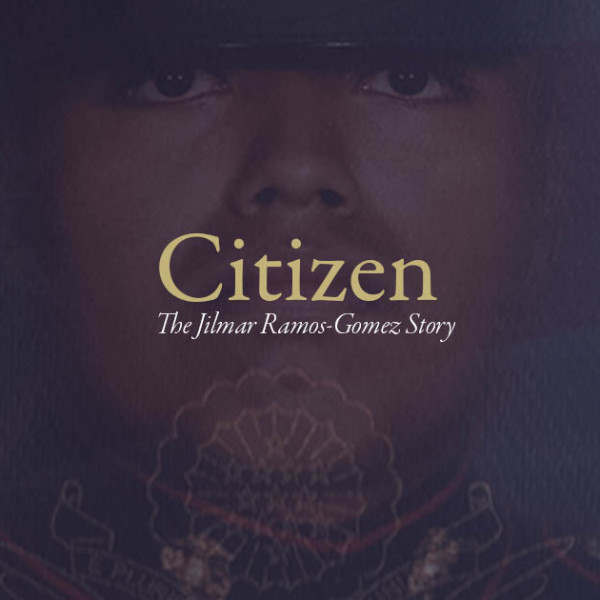 Citizen: The Jilmar Ramos-Gomez Story
$415
raised out of
$65,000
Overview
https://youtube.com/watch?v=483377429
Concept
A feature documentary following the near-deportation of U.S. citizen and Marine Jilmar Ramos-Gomez.
Story

Citizen is a feature documentary following the controversial near deportation of a United States citizen and Marine, Jilmar Ramos-Gomez, and the growing trend of arresting, detaining, and deporting American citizens of color by ICE and the US Customs and Border Protection.

We need your help funding Citizen: The Jilmar Ramos-Gomez Story.
Jilmar's story is just one of many individual stories of racial injustice in our country's immigration system.  By supporting this film you will help shed light on discrimination within our government and bring a stop to wrongful deportations.
Please share the trailer with friends and family, and see how you can support the film below.  

On November 26, 2018, Lance Corporal Jilmar Ramos-Gomez was arrested for trespassing onto the helicopter pad at Spectrum Butterworth Hospital in Grand Rapids, Michigan. In his possession was his U.S. passport and his Michigan REAL ID. A week later, he was sent to an ICE detention facility in Battle Creek, Michigan to be deported.  
While this might sound unfortunate but unusual, detainments and deportations by ICE are becoming more frequent under the Trump administration and are a dangerous indication of what might be to come. Since 2003, ICE has incarcerated over two million people. Included in those two million are over 20,000 American citizens, as cited in a study by Jacquiline Stevens for the Virginia Journal of Social Policy & the Law.  
Evidence discovered by the ACLU of Michigan revealed that an off-duty Grand Rapids Police Captain saw Gomez's mugshot on the evening news and based on his name and appearance, decided to contact ICE to verify his legal status. Gomez's story is a sharp reminder that today's immigration policies were never really about the legality of having the proper "papers" or documentation. Today's immigration policies are rooted in fear of the ever-changing demographics of the nation and the preservation of American Whiteness.

This documentary will force Americans to take a deep look inside and reevaluate their views on immigration and what it means to be an American. Will we continue on a path of racial divide or will we embrace our similarities and celebrate our differences in peace?
Risks & Challenges
COVID 19 imposes production challenges. We are budgeting and creating safe workarounds to create both a beautifully shot film and a safe environment for our main character and any interviewees.
To fight against COVID-19, we will: 
Practice social distancing
Have minimal crew on set and at times direct via Zoom 
Use a physical barrier and 8 feet of separation between the interviewer and subject when interviewing in person.

José Guadalupe Jiménez Jr.
Director

Brian Tessier
Producer

Michelle Jokisch Polo
Associate Producer

Elizabeth Rogers Drouillard
Copy Editor/Fact Checker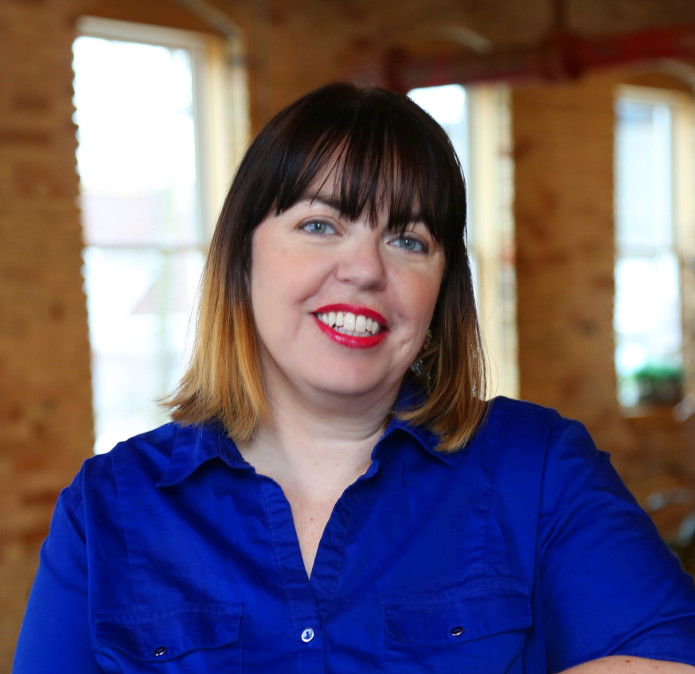 Goal 1: $65,000 – Let's Film It!
Reaching our first goal will help provide:
Equipment Rental – Sound recording equipment, 4K cameras & lenses. Lighting equipment. Storage for media & needed accessories like batteries, flash drives, memory cards, bulbs.
Production – Hiring a cinematographer,  hiring a sound person, location fees, set safety equipment, appearance fees for interviewees
Travel – safely during a pandemic to film interviews safely. Food & additional lodging needs. 
Goal 2: $105,000 – Let's Produce It!
Reaching our second goal will allow the director to work full-time on this documentary. This is a crucial story that needs to be told. The sad thing is that this is not the first time an American Citizen has been threatened with deportation. In fact, since 2003 over 20,000 American Citizens have been incarcerated by ICE.   There are many stories that we want to bring to light. Reaching this goal will allow the director to work on this story full time.
Reaching this goal will also help pay for a producer for 8 weeks.
Licensing fees for images, articles, news broadcasts, and archival materials & archival and stock footage subscriptions. 
Goal #3 $225,000 – Let's Edit It!
Reaching this goal will allow us to edit the film, color correct, and sound mix.  
This would cover any post-production fees, daily rates for editing, finishing, sound design, color grading & music licensing fees
Additional costs – film festival entries, marketing, festival travel, theater rental for premiere, poster printing.
In any production, there are always unforeseen needs. 
Legal and licensing fees. 
Goal #4 – $450,000 – Let's make this film what it can be!
Reaching this will help us shoot reenactments of key scenes.
Reaching this goal will allow us to have a director, producer, and associate producer full-time working on the documentary. Increasing the overall production value of the documentary and being able to finish faster.
This budget will allow us to hire freelance graphic designers to design the look and style of the film.
Reaching this goal will allow us to tell a much more effective story and memorable story.
Other Ways You Can Help
If you can't help today please help spread the word and share on social media.
If you aren't able to donate, there are still ways to help! 
Follow us on Instagram, Facebook, and Twitter  @CitizenJRG
Please share this page far and wide: maybe somebody you know would be interested in contributing!