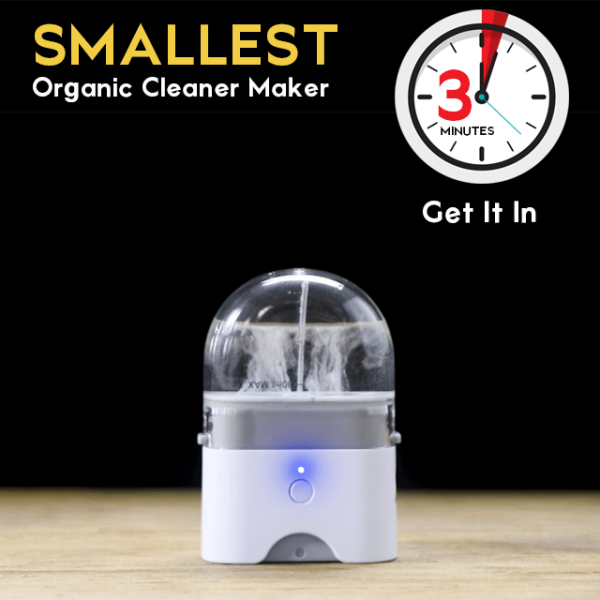 CleanseBud – Your Portable Homemade Cleaner
$189,997
raised out of
$5,000
Concept
A portable, reusable pod that quickly makes an organic sanitizer with just ordinary salt and water!
Story

We are living in unprecedented times. The world health crisis we are going through teaches us a painful lesson on the importance of hygiene and cleanliness. Whether it is the shortage of traditional cleaners caused by panic buying and low supply or traveling in or to a place where cleaners are hard to get, an easy, homemade alternative puts anyone in a much safer position.
We have Fulfilled all pledges from our previous campaign.
CleanseBud is a revolutionary portable cleaning and sanitizing product from the same team that designed and launched the Cleansebot, a groundbreaking sanitizing robot. With just two common household ingredients – water and salt – an effective cleaning agent can be easily created through the process of electrolysis. Because of its easy recipe and portability, you're able to take care of cleanliness anywhere you go.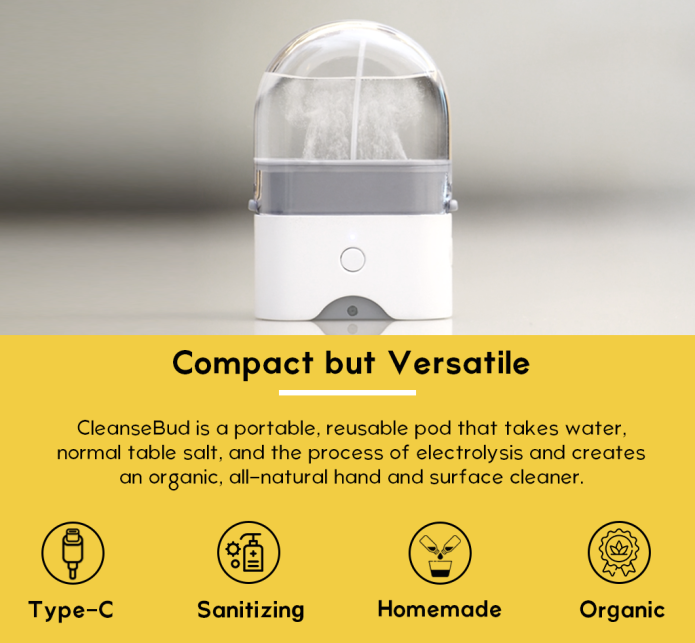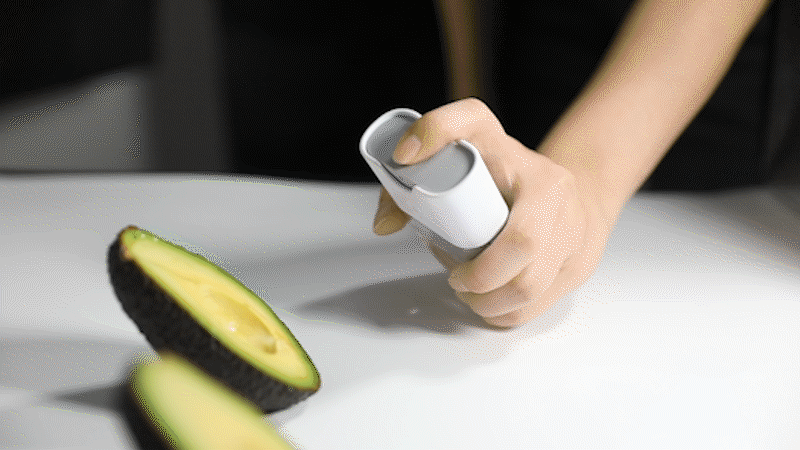 Sodium hypochlorite cleans the surface of an object and keeps it clean for a period of time. To demonstrate this, we used cut avocados for testing. On the left is an avocado that has not been sprayed with sodium hypochlorite. It oxidizes naturally over time and rot appears on the surface. The avocado on the right is sprayed with the sodium hypochlorite formed by CleanseBud. During the following 12 hours of the test, we sprayed it every 10 minutes, and you can see that it can effectively inhibit the growth of and preserve the avocado.
*Disclaimer: some white crystals may appear after drying.
*This part is to showcase the effectiveness of Cleansebud.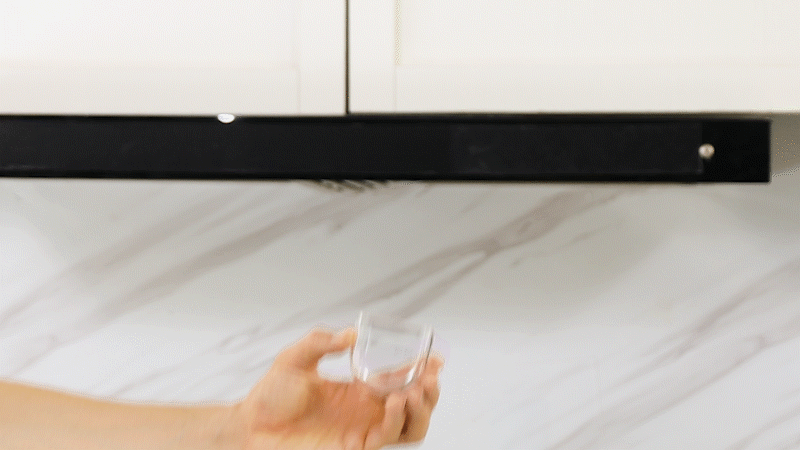 First just add salt and water to the water tank. Remember to keep it below the marked line so nothing spills over.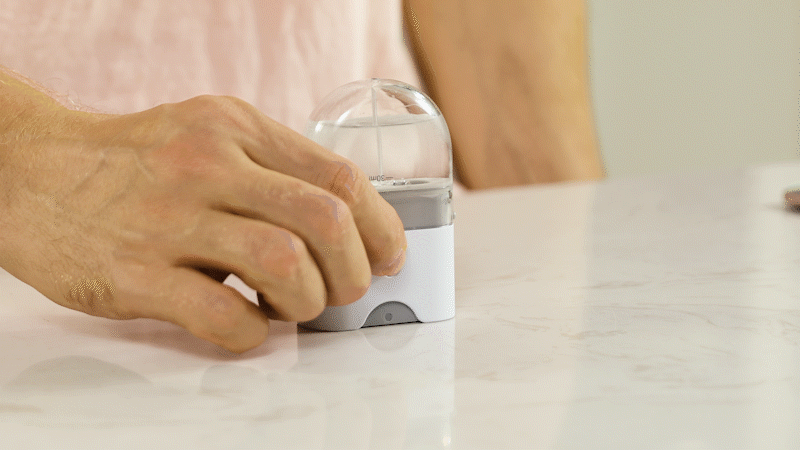 Then allow the electrolysis process to run for just 3 minutes, small bubbles will appear in the water, and wait for the cleaning solution to be produced.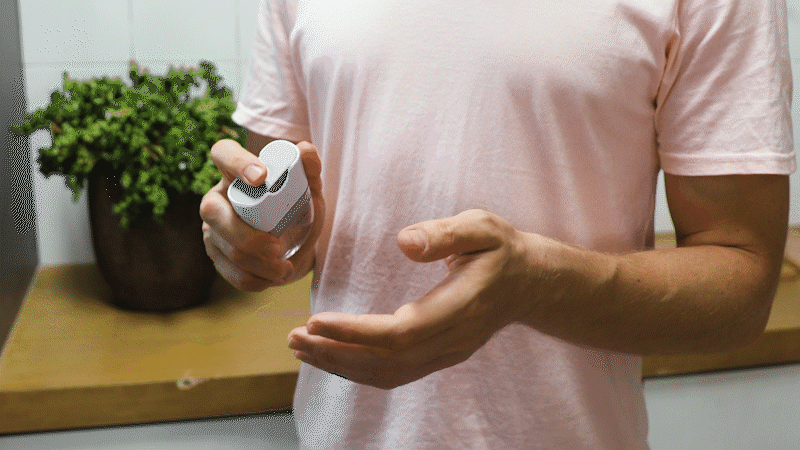 Spray the solution over the tops and insides of your hands and go about your day. Easy and simple.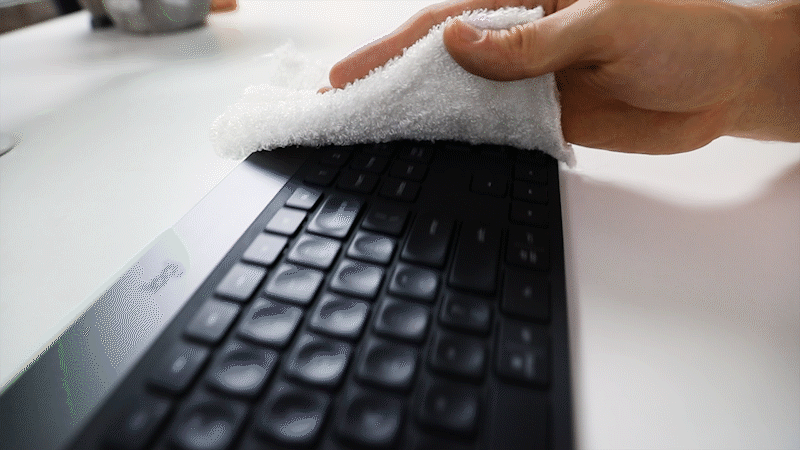 Simply wipe your frequently used items with a towel or napkin after spraying the solution to it.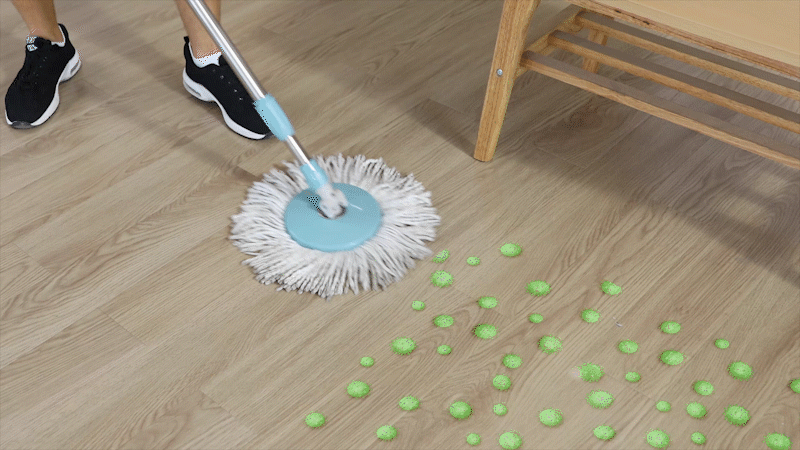 CleanseBud helps you in all household and surface cleaning. Use it on the floor, in the kitchen, on any surface, your dirty shoes, in the bathroom…and more. Spray CleanseBud on anywhere!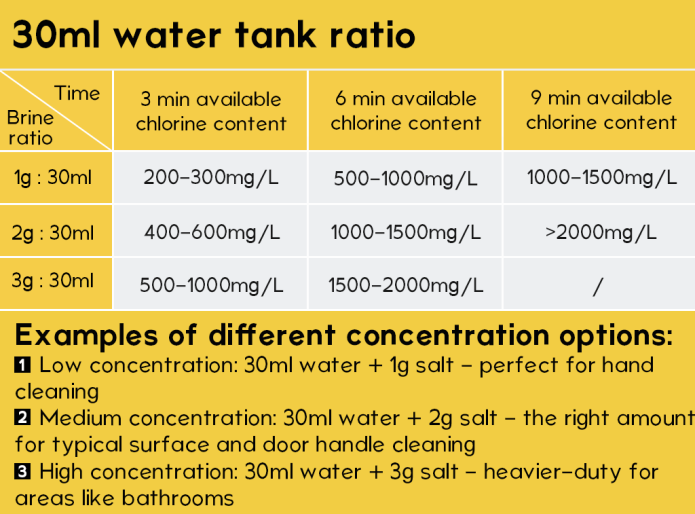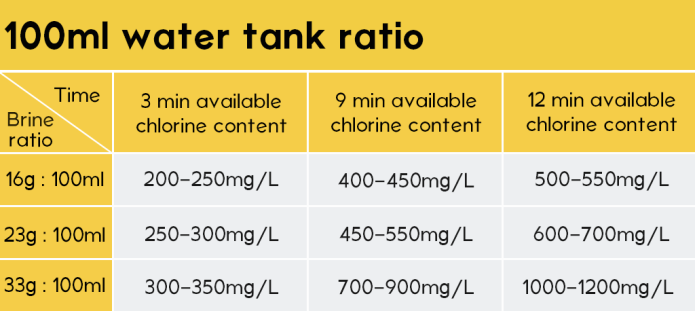 Please Note: 
1. Items like knife, cutting board and dinnerwares will need to fully rinsed before contact with food.
2. Electronic devices are best not to be sprayed on but wiped with towel.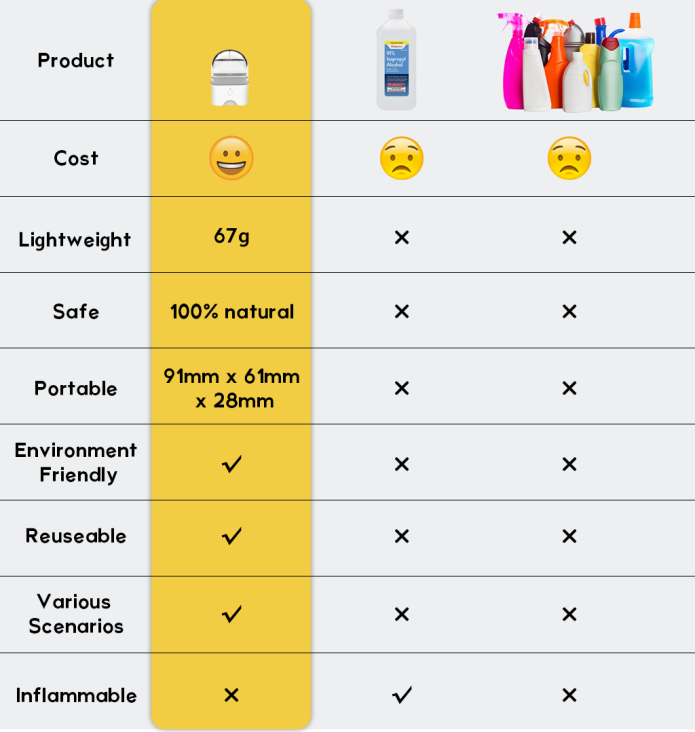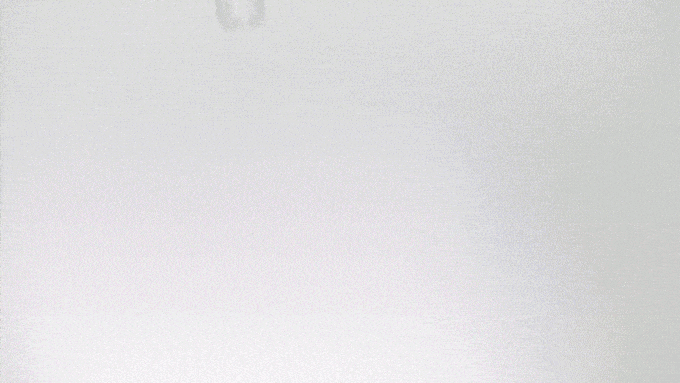 Because CleanseBud is reusable and only takes salt and water for its chemical reaction, you save money from buying additional cleaners and sanitizers.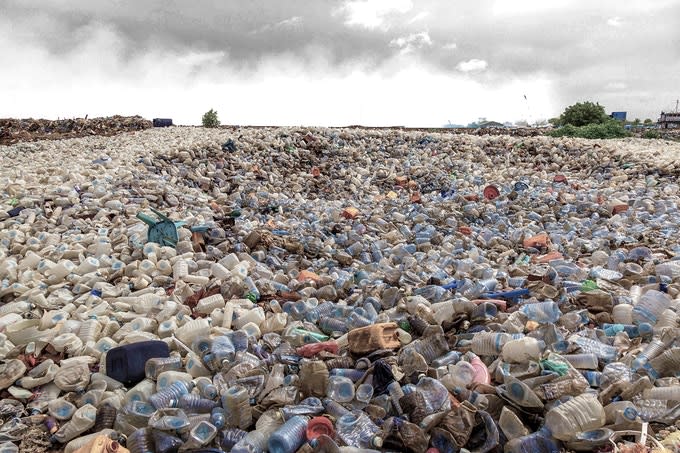 The world is having too many bottles thrown away as rublish, and we probably know the fact that it is almost impossible for plastic to recycle, recycling plastic bottles is just too expensive and takes too much energy, so most of them are just  dumped in landfills.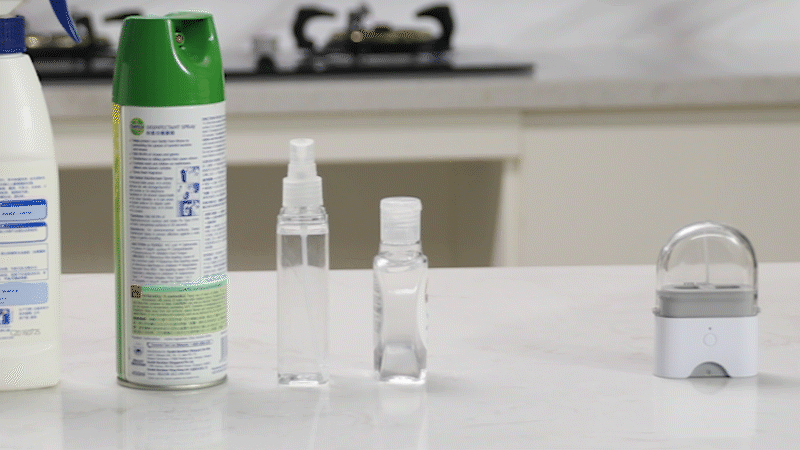 We came up with the idea of a reusable pod to replace plastic bottles, not only to help us to save money on buying bottle sanitizers again and again, but also to contribute in saving our environment.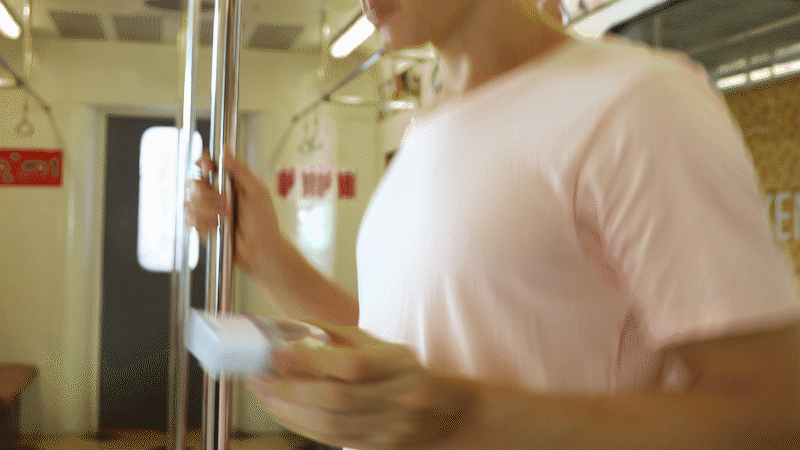 CleanseBud is half the size of an adult's palm, and with a net weight of 67g, it can easily fit in your pocket or your purse for daily use. Use it when you have to touch something in the public.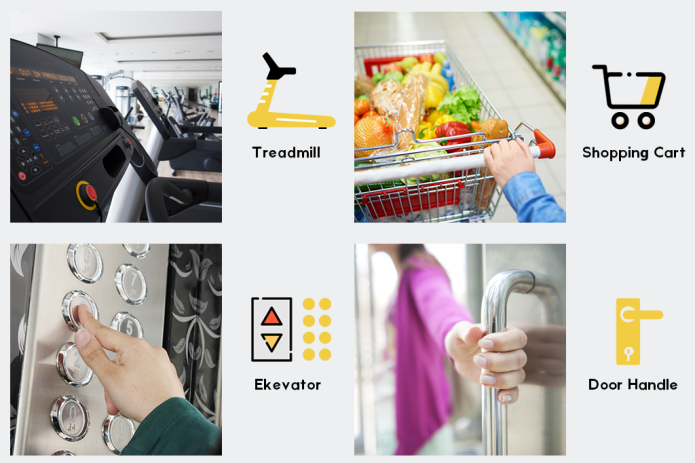 It works by you adding the correct amount of water and amount of salt according to package directions to fit your requirements. For example, if you need the solution for sanitizing your hands or cleaning fresh food, we recommend 1g to 3g of salt. For household and surface cleaning, our suggestion is to add no more than 2g salt.
Then press the button and allow the electrolysis process to run uninterrupted for three minutes. Wait until the light turns green on the container to show you that electrolysis is complete. It is immediately ready for use!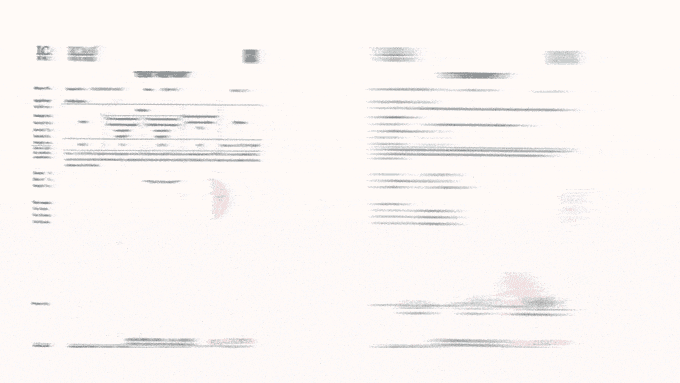 Sodium hypochlorite (NaCIO) is the chemical compound used in water purification and in bleach, though household cleaning bleach has several other compounds as well. Diluted solutions of sodium hypochlorite (50 ppm to 1.5%) are found globally in cleaning sprays and wipes. It also has stain-removing properties.
Sodium hypochlorite in a solution has broad-spectrum antimicrobial properties and is widely used already in healthcare facilities as a cleaner diluted in water.
Uses of sodium hypochlorite depend on the percentage in the solution. For example, most household beaches for laundry are a 3-8% solution of sodium hypochlorite at the time of manufacturing. The strength of it depends on the brand and does gradually decrease if stored over a long time. A 12% solution is often used in water processing for the chlorination of water, and a 15% solution is commonly used to clean wastewater in treatment plants.
In a pinch, sodium hypochlorite can even be used for cleaning drinking water in emergencies. See this article in the American Water Works Association Journal for more details on household and emergency water treatment.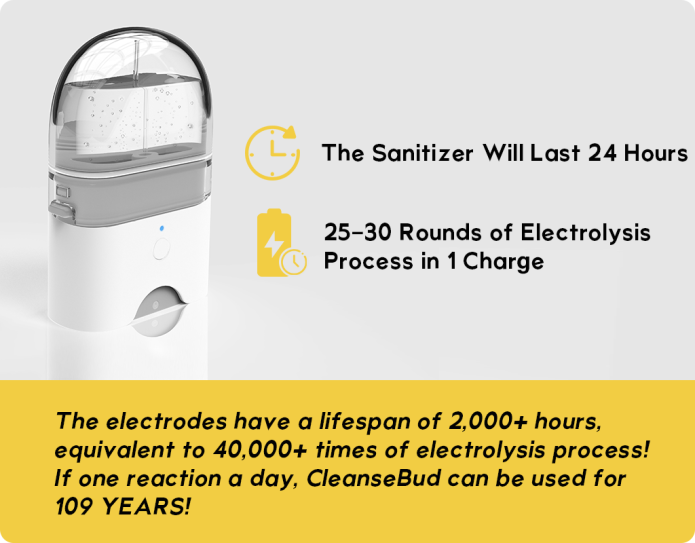 After the turning water and salt into cleaner, it will last for 24 hours. After 24 hours the effective chlorine concentration will gradually decrease. But you can simply restart the electrolysis process again, to reacquire your cleaner.
At full charge, CleanseBud's battery can last up to 25 – 30 rounds of electrolysis process at 3 minutes each.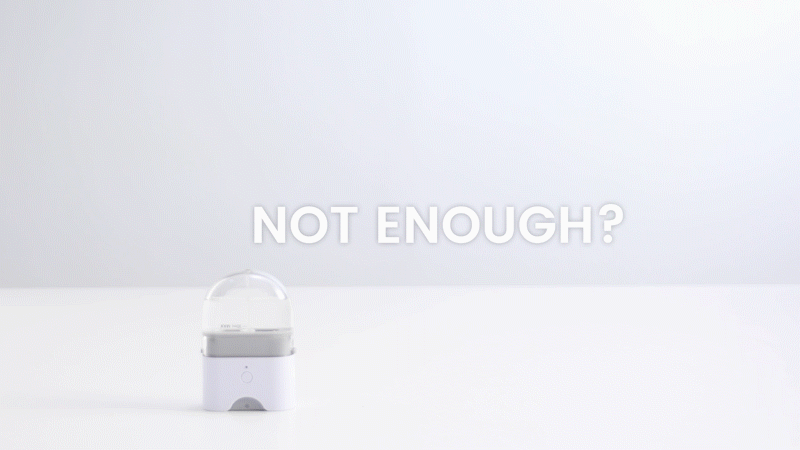 The CleanseBud component can also fit a larger container which holds 100ml liquid, so don't worry if you're in need of more cleaner. The 100 ml container is available as an add-on to this campaign.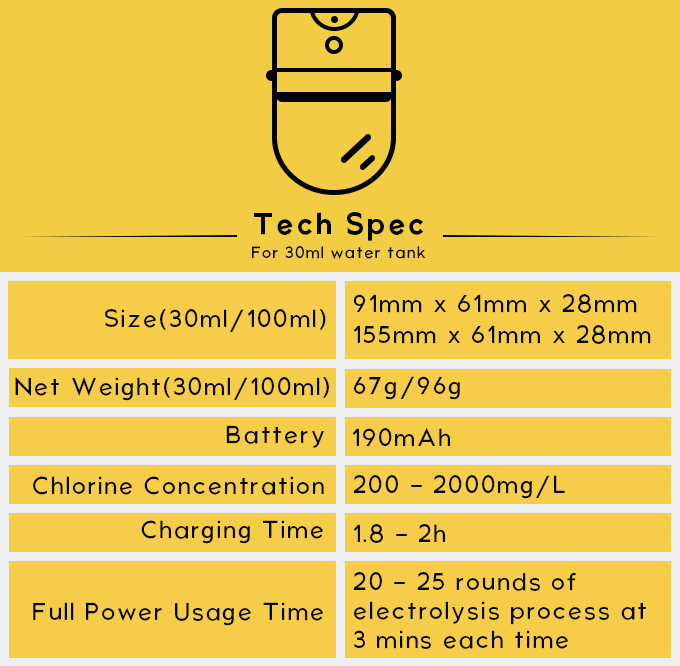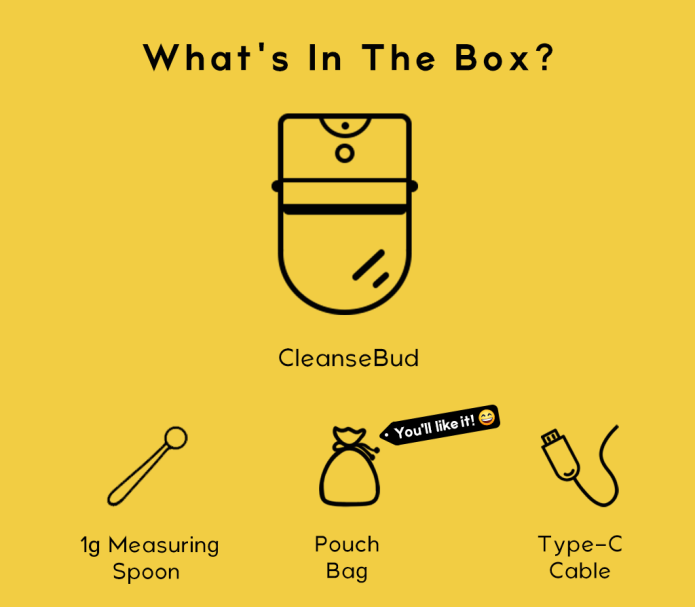 The standard 30ml CleanseBud can meet your daily cleaning needs, and the large capacity of 100ml can help you do household cleaning. In addition, our measuring spoon is designed according to the standard 1g capacity, which can better help you control the concentration ratio.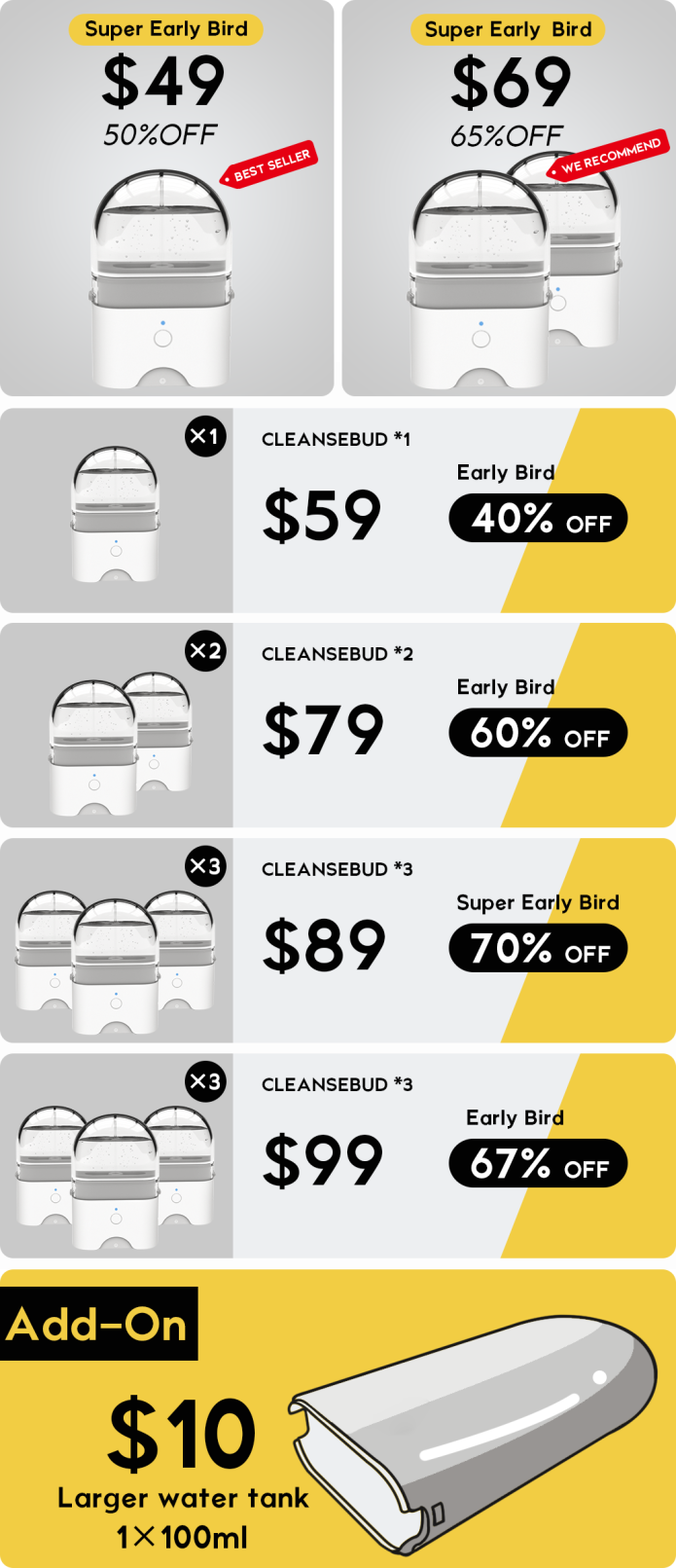 We have now reached the prototype stage of production. We were thankfully able to already start molding, and we know the next step is to move to mass production. Before the launch of CleanseBud, we have already done part of the trial production. There are already hundreds of sets of CleanseBud finished products in our inventory. But we still need your help and the funds from Kickstarter to cover the cost of mass production.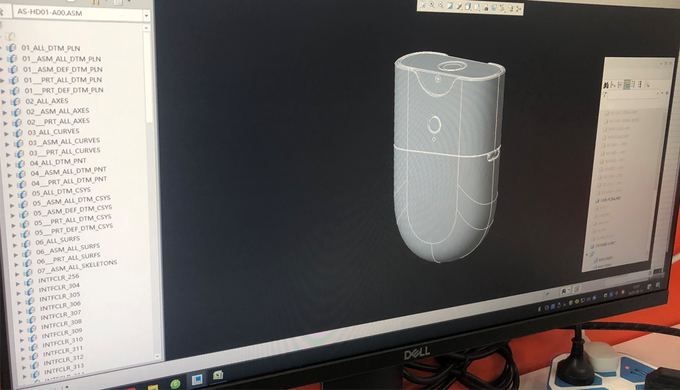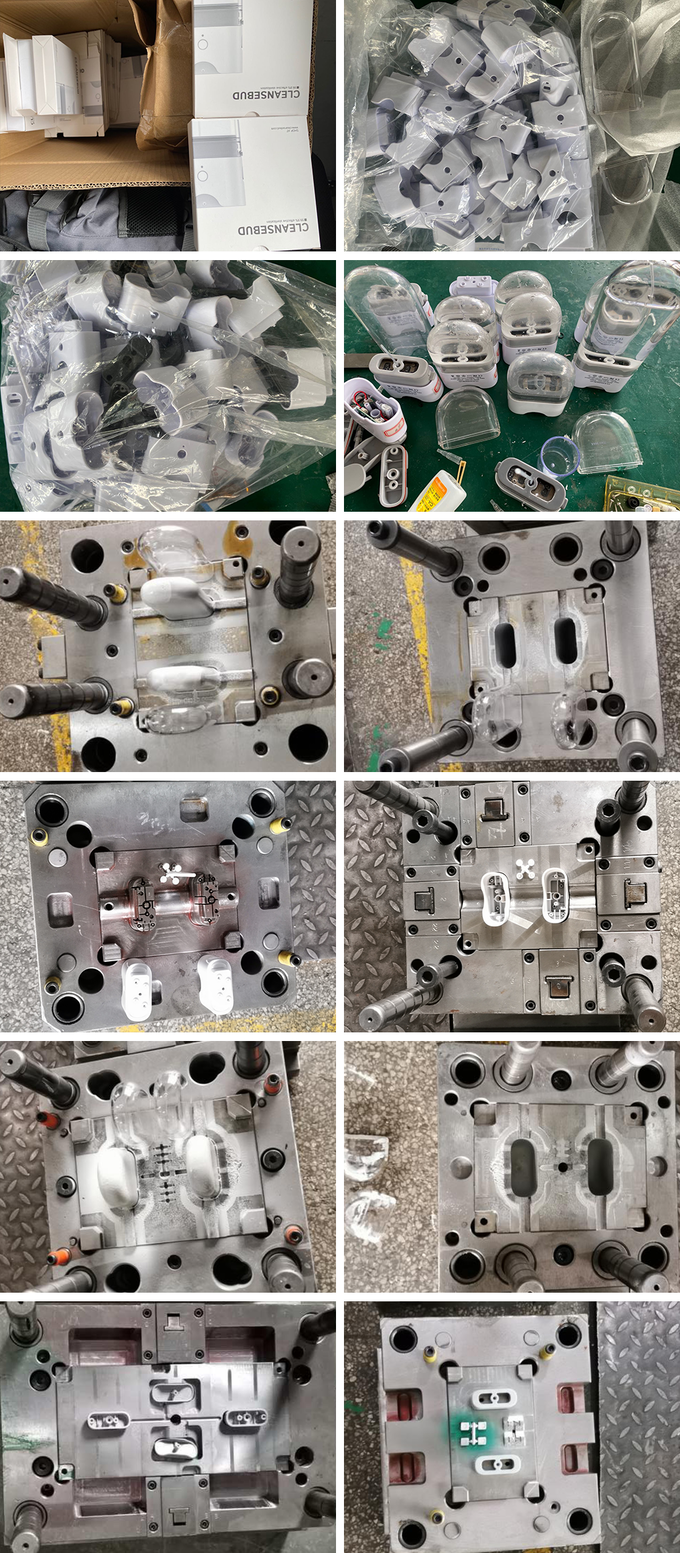 From our previous project, we learn that having the molds done before the campaign starts is very important, this can benefit both backers and our production. We will be able to start production and backer will receive their pledges sooner.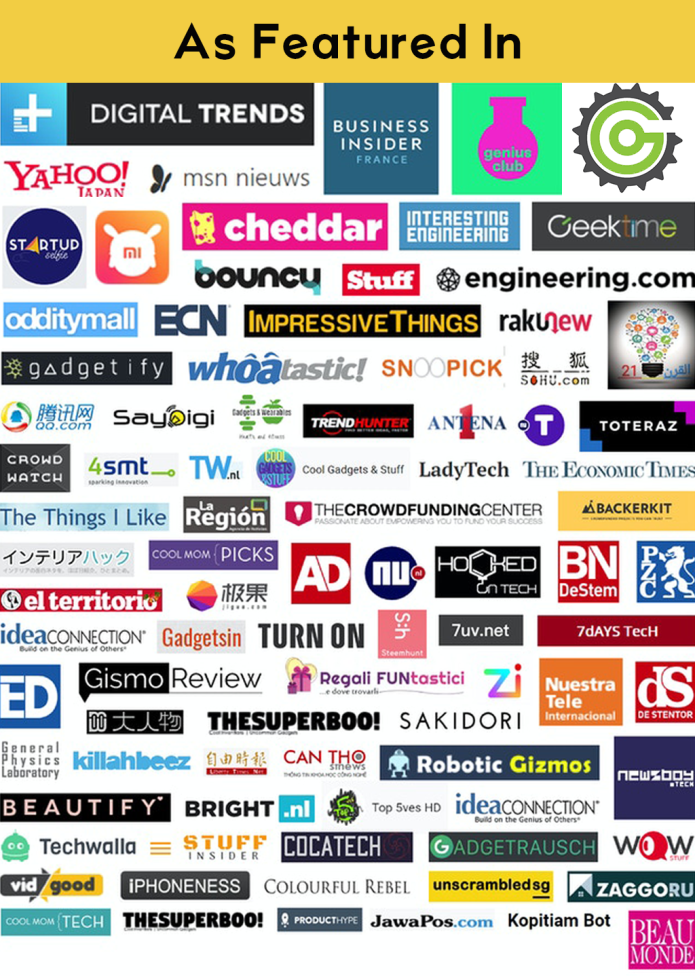 We provide free shipping to these regions: United States, Canada, Europe (Only for 23 countries, see below), HongKong, Japan, Taiwan, South Korea, Singapore, Australia, Thailand, Vietnam, Malaysia.
European countries include: Cyprus, Greece, France, Slovenia, Lithuania, Croatia, Poland, Portugal, Malta, Netherlands, Finland, Belgium, Estonia, Luxembourg, Latvia, Denmark, Ireland, Sweden, Germany, Spain, Italy, Czech Republic, Austria.
Other countries shipping fees will charge after the campaign ends, please refer to our survey.
After the campaign ends, you will receive an email with a survey link, where you can complete your payment, add any accessories as add-ons, fill in your address and contact information.

Our product price does not include VAT or import tax.  But we will try our best to declare a relatively reasonable value for the product. But please keep in mind, we can't guarantee you won't be taxed. Our package is relatively small, from past experience, chance small parcels are less likely to be taxed.
But rules and regulations for different countries and regions can vary, we can't guarantee anything.

Our goal is to provide you with quality, safe and reliable products on time. All funds will be used to start mass production and launch CleanseBud. According to the Kickstarter Terms of Use, we will not provide refunds or returns. If you receive a problematic item, please report it immediately after receiving the package and contact us at hello@cleansebud.com. We value Kickstarter supporters very much, and we will put in all our efforts to ensure that you have an awesome CleanseBud.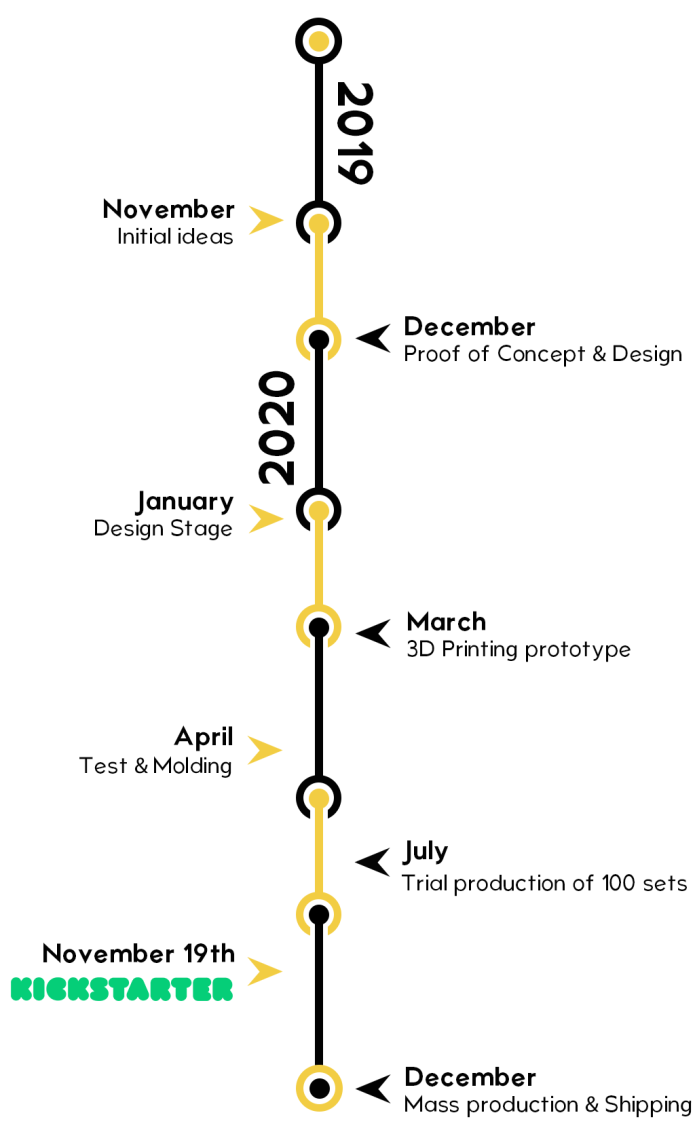 Sodium hypochlorite has been used in households since at least 1785 when Frenchman Berthollet developed liquid bleaching agents based on sodium hypochlorite. The Javel company originally introduced this product as "Liqueur de Javel."
Here is some more information on sodium hypochlorite from experts:
● You can see here on the CDC website that sodium hypochlorite is a recommended cleaner for various uses in medical settings.
● You can also see here from Pacific Medical Centers that it is used in cleaning directly.
● The World Health Organization published this guideline on hygiene and mentions sodium hypochlorite quite a bit in cleaning and hygiene.
● As for skin safety, Stanford Medicine published this article on how diluted sodium hypochlorite can potentially combat skin damage and aging.
● For why the it will only last for relative short time, see the following study:  Stability of sodium hypochlorite solutions, on how sodium hypochlorite will gradually reduce its concentration. 

To prove the cleaning abilities of CleanseBud, we requested testing from STC and ICAS. More test reports from other institutes are on the way and feel free to check out the details of the test reports by clicking on the following button. 




1. What is Electrolysis?
There are actually 2 ways sodium hypochlorite can be produced.
We use electrolysis, and the process works by dissolving salt in softened water, which results in a concentrated brine solution. That solution inside the CleanseBud pod is then electrolyzed by internal components for 3 minutes until it forms a sodium hypochlorite solution in water.
Electrolysis is the safer and easier way to produce sodium hypochlorite. The other way is to add chlorine gas (Cl2) to caustic soda (NaOH). When this is done, sodium hypochlorite, water (H2O) and salt (NaCl) are produced according to the following reaction:
Cl2 + 2NaOH + → NaOCl + NaCl + H2O
You can read more about sodium hypochlorite via electrolysis here:
● CDN
● MDPI
2. What type of salt should I add?
A: Normal salt you would get from the supermarket. To be specific, 'table Salt', white, fine grained. Not sea salt or any type.
3. What is the solution? What is the composition?
A: After the electrolysis process, salt and water turn into sodium hypochlorite solution.
Sodium hypochlorite  (NaClO)
Ordinary salt = sodium chloride (NaCl)
water  (H20)
Chemical equation: NaCl + H2O + ELECTROLYSIS  ⇒ NaCIO + H2
4. How much salt should I add?
A: 1g measuring spoon (comes with the package) of table salt for the 30ml water container. Further ratios can be found in the instructions manual.
5. Can I eat, drink and consume food after spray with Cleansebud?
A: Do not directly consume the food sprayed with cleaner water. Wash with clean water before consumption.
6. How much does Cleansebud weigh? And how big it is?
A: Cleansebud weight only 2.4oz/67g dry.
Dimensions of Cleansebud: 91mm x 61mm x 28mm (Length, width and height)
7. Why can't I spray on electronic devices?
A: Is the same reason you would not wash your phone or your electronic devices (unless your phone is waterproofed). The solution turns into mist when you spray it out, the mist could get into electronic devices and potentially damage it, hence we don't recommend spray directly on it.
8. Can I spray on cloth, jacket, pants, silk, leather?
A: The solution has a bleaching effect on fabrics, colored or dark clothing used with caution. Do not soak silk or genuine leather. The solution has an oxidizing effect on metals. If metal utensils are directly sterilized, they should be rinsed with water immediately after use and wiped off.
9. How long will the solution last?
A: It will take the Cleanseud 3 mins to fully electrolyze. The solution lasts for 24 hours after the electrolysis process. You can start the electrolyze process and generate a new solution. If you're not planning to use it within the next 7 days, please empty the water container (tank).
10. Can I add more salt to electrolysis?
A: Yes you can add more salt into the water container to increase the concentration of the solution. Detailed information of salt and water ratio can be found in the instruction manual.
11. Will I get shocked or short-circuited?
A: Do not immerse this product or the power cord in any liquid. Do not plug or unplug the charging cable with wet hands.
12. Charging cable included? How long does it take to charge? And how long does it last?
A: A TYPE-C charging cable will be included in the package. Takes the bud 1-1.2 hours to charge. At full charge, it will allow the bud to have 25-30 rounds of electrolysis process at 3 minutes each time.
13. Can we cancel the pledge?
A: You can cancel your pledge before the campaign ends. We do not offer refunds, returns, or exchanges on items received as Kickstarter rewards once the campaign ends. We appreciate your understanding of our policy and your support.
14. Will the liquid in the container leak out?
A: No it won't. The rubber on the device will seal the container from any leakage.
15. What is the PledgeBox Survey?
A: PledgeBox is a third-party backer management platform that handles the survey for our campaign, after the campaign ends PledgeBox will send out a survey where you will be able to add any add-ons, update your shipping information.
However, we will take responsibility for defective products. Just contact our customer service, at hello@cleansebot.com.
16. How do I contact the Cleansebud Team?
A: You can either:
1: Write us an email to hello@cleansebot.com.
2: Send us a message on KickStarter.
17. What is your refund policy?
A: Orders from 'backers' are not considered as 'purchases', but rather a contribution with a 'reward' in return for believing in and for funding the project. That's why refunds of contributions are not available for our project on this platform.
The support we get from our backers is what enables us to grow and choose crowdfunding as our business model.
18. What are countries and regions with free shipping?
A: United States, Canada, Europe (Only for 23 countries, see below), HongKong, Japan, Taiwan, South Korea, Singapore, Australia, Thailand, Vietnam, Malaysia.
European countries include: Cyprus, Greece, France, Slovenia, Lithuania, Croatia, Poland, Portugal, Malta, Netherlands, Finland, Belgium, Estonia, Luxembourg, Latvia, Denmark, Ireland, Sweden, Germany, Spain, Italy, Czech Republic, Austria.