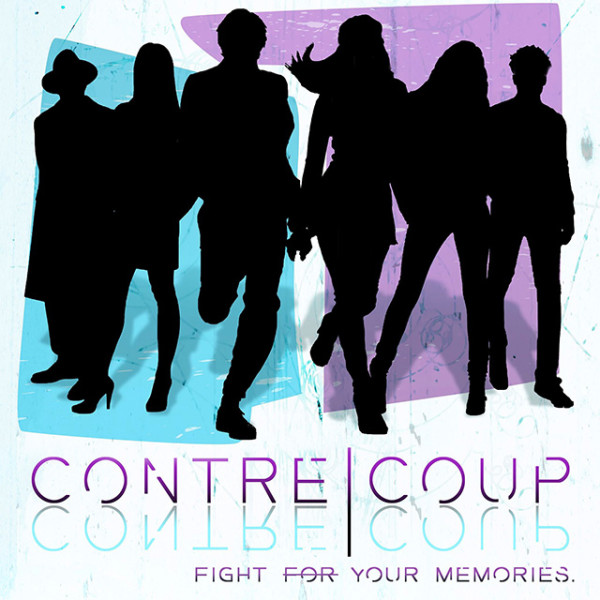 CONTRE-COUP feature film
$5,600
raised out of
$150,000
Overview
https://youtube.com/watch?v=704788003
Concept
a reality-bending psychological mystery from the director of "Yesterday Was a Lie"
Story


CONTRE-COUP is a reality-bending science-themed psychological mystery feature from Helicon, the non-profit cinematic arts foundation:
"A brilliant but troubled physicist questions reality following a mysterious accident. Clinging to his relationship with the woman he loves, he desperately searches for answers as to why the life he knows is disappearing before his eyes."
 
Think Mr. Robot meets Capricorn One — with a dose of Eternal Sunshine of the Spotless Mind.
 
All donations to this non-profit campaign are fully tax deductible in the U.S.!
The producers behind CONTRE-COUP have raised a significant portion of the film's financing independently… but we need your help to cross the finish line! Funds raised from Indiegogo will go directly toward our production expenses, allowing us to realize the project's full potential and create an artistically sound, distributable motion picture.

CONTRE-COUP is brought to you by some of the key filmmakers behind multi-award-winning projects like Yesterday Was a Lie, When the Train Stops, and more! 

Developed largely during the COVID-19 pandemic, CONTRE-COUP is a timely story that deals with important societal issues in our world today, while providing a highly engaging mystery.
While we don't want to give away any plot twists, if you enjoyed projects like Yesterday Was a Lie, we bet you'll love it!
---
IN THE NEWS
CONTRE-COUP has been covered in numerous media outlets, including…


DIRECTOR JAMES KERWIN's work has earned distinctions such as the Webby, the Telly, the Geekie, the Accolade, and the Panavision New Filmmaker Grant, in addition to numerous film festival grand jury prizes. He was named "Best Director" and "Best Screenwriter" by New York Visionfest for Yesterday Was a Lie, his feature film debut from Entertainment One and IndiePix. For several years, James served as a writer/director on the acclaimed fan-favorite web series Star Trek Continues. He's a member of Mensa and Phi Beta Kappa, and a Fellow of the Royal Society of Arts.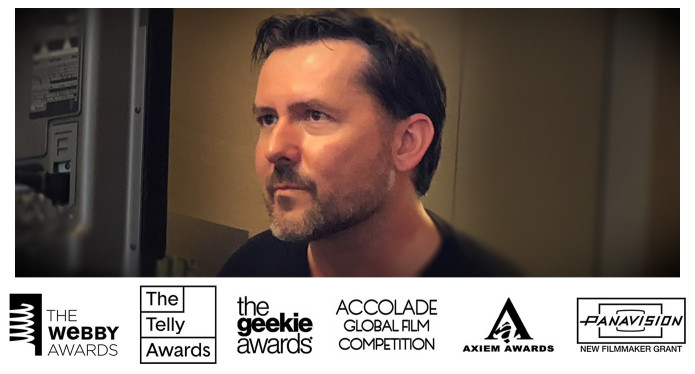 ---
ACTRESS REKHA SHARMA is widely known for her roles in Star Trek: Discovery, The 100, and the award-winning Battlestar Galactica. She's recently been seen in Yellowjackets, Another Life, and the new Roswell. Rekha's credits also include the re-imagined V, Supernatural, Smallville, The Core, and many more. She previously worked with director James Kerwin on Star Trek Continues and When the Train Stops.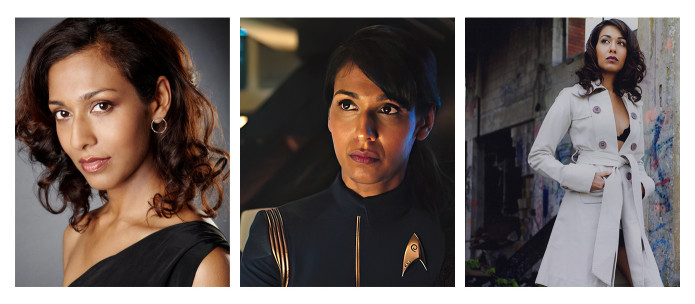 ---
ACTRESS NICOLA BRYANT is known around the world for her portrayal of "Peri Brown" in three seasons of Doctor Who — a role she recently reprised in the new DW short film The Eternal Mystery. Her numerous credits include Blackadder, The Biz, and Star Trek Continues (with director James Kerwin). Nicola recently starred in The Effect, the award-winning Audible Original supernatural drama.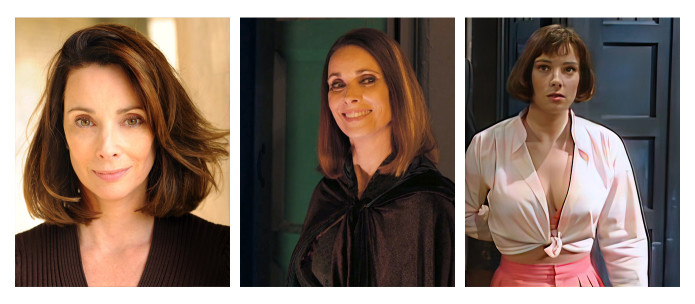 More cast announcements to come…!
---
PRODUCER SARAH NEAN BRUCE has amassed over 75 film, television, PSA, video, behind-the-scenes, and web credits over three decades. She served as co-executive producer on Hallmark's The Family Plan and Where There's a Will; co-executive producer on Kerwin's Yesterday Was a Lie; and director on Blockbuster's cult indie thriller Bram Stoker's Way of the Vampire. Sarah was a film commissioner in North Texas and executive VP of Development / Creative Affairs at White Rose Entertainment for the late John D. Schofield.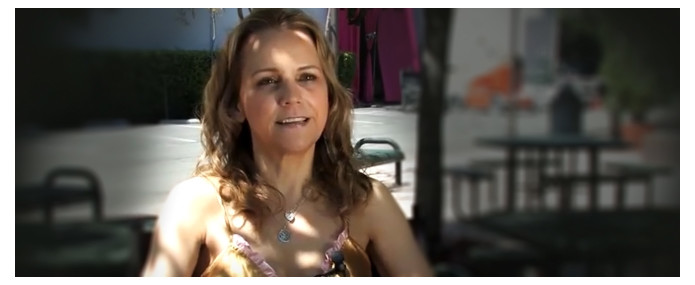 ---
COMPOSER MIKE AVENAIM is a renowned Australian drummer and musical director who's collaborated with Scott Weiland, Tori Kelly, Hailee Steinfeld, Nick Lachey, Leslie Odom Jr., Ruel, NOTD, Bea Miller, Jorge Blanco, Disney, Emblem3, Zella Day, M-Phazes, and Colby O'Donis. He's recorded on #1 charting tracks (including for Lil Nas X on the Grammy Awards), and his TV appearances include Good Morning America, The View, The Arsenio Hall Show, Late Night with Seth Meyers, and Last Call with Carson Daly. Mike previously composed scores for director James Kerwin on R.U.R.: Genesis and When the Train Stops.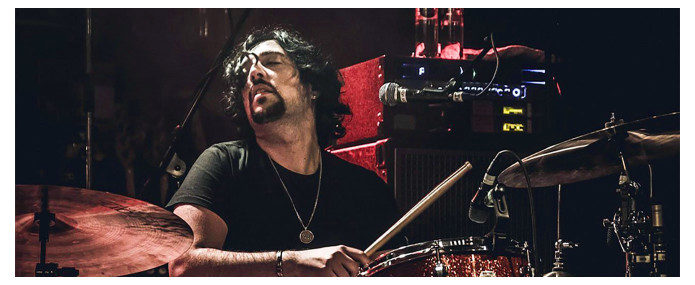 ---
DIRECTOR OF PHOTOGRAPHY PIERCE COOK has completed multiple features, commercials, and short films (including the fan-favorite Deadpool: The Musical). Recently, he collaborated with Kerwin on the award-winning western When the Train Stops. Pierce has shot at revered industry institutions like Warner Bros., Disney, and Universal, where he recently DP'd a promo film with legendary director Steven Spielberg.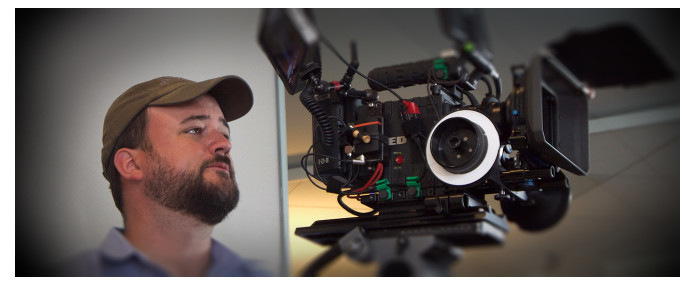 While our initial goal is to raise $150K on Indiegogo, that'll only cover our most basic production costs. So we're setting some STRETCH GOALS with additional content!
$200K – "The Full Package" – full production expenses covered, with the ability to attach additional "name" cast members
$250K – "Even More Value" – a longer shoot with significantly higher production value
$300K – "Out Into the World!" – post-production, publicity, and festival expenses
Interested in a donor perk that isn't available — or a custom tier? Send us an email and we'll see what we can do!

Helicon is a 501(c)(3) non-profit cinematic arts foundation. Donations are tax deductible in the U.S.!

Named after the abode of the Muses in Greek mythology, Helicon Arts Cooperative is dedicated to the production of intelligent cinema, with an emphasis on the advancement of artistic, intellectual, psychological, philosophical, scientific, historical, and literary themes.

In addition, Helicon has received GuideStar/Candid's 2022 Platinum certification for transparency — one of less than 1% of U.S. non-profits to do so!

Ultimately, our goal is to enter principal photography on CONTRE-COUP some time around early- to mid-2023. However, due to COVID-19 filming restrictions, this is — of course — subject to change. We'll keep an eye on all the COVID Screen Actors Guild protocols… and we'll absolutely do our best to shoot as soon as we reasonably can!
CONTRE-COUP is a Flexible Funding project. If we don't reach our goal, but we've raised enough to produce the film on a reasonable level, we'll do so! If we haven't raised enough to shoot the movie, we'll put the funds toward the development of the feature film.
Artists' participation in CONTRE-COUP is subject to professional scheduling.
Helicon Arts (tax ID #20-1223928) is a non-profit, non-stock foundation within the meaning of Section 501(c)(3) of the Internal Revenue Code of 1986 and the regulations thereunder.