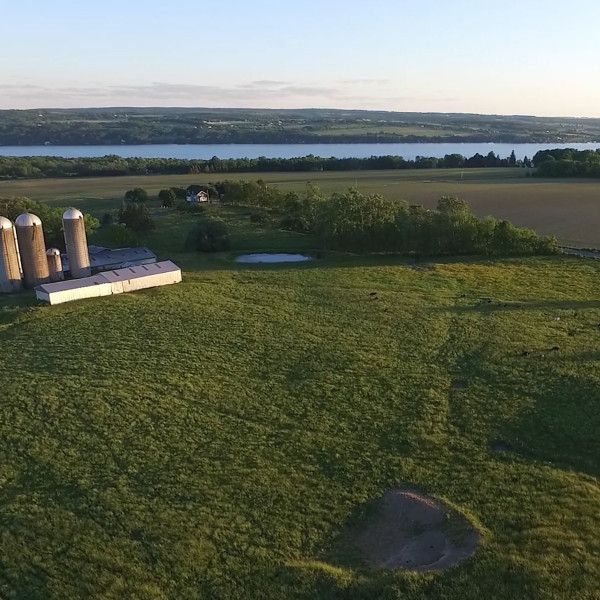 Cows & cheese, more wine please
$1,830
raised out of
$50,000
Concept
Donate below to help a 4th-generation Skaneateles, NY dairy farm become a licensed winery!
Story
Why
We can't sell wine without constructing a small barn that can appropriately be licensed, but we've come a long way already planting a vineyard and setting up equipment. Please support us in getting across the finish line!
Background
Spotted cows dot the surrounding landscape, and, so do the grapes! It's a return to a way of life that's good and wholesome, and, Skaneateles otherwise seemed a bit left-out of the Finger Lakes Wine Trail. Our last six years of grape-growing and wine-making has involved unlimited workouts, experiments in every dimension, and an education in the complexity of sustainable agriculture.
Skaneateles Lake and the broader environment will appreciate our vine-nurturing, and ultimately, we think viticulture goes far beyond production efficiency. We hope you'll join the journey with us, and we think you'll enjoy the wine too.
Thanks especially to Betsy for her green thumb and gardening intuition, Bob for his creativity in vineyard equipment development, and Ange for her pruning artistry and energetic support.  
Other Ways You Can Help
Grapevines are especially needy. There's rarely a shortage of fun to be had- weeding, digging, pruning, stomping.. If you're ever in need of an outdoor challenge in the midst of the pandemic, let us know! If you have other ideas, we're all ears.