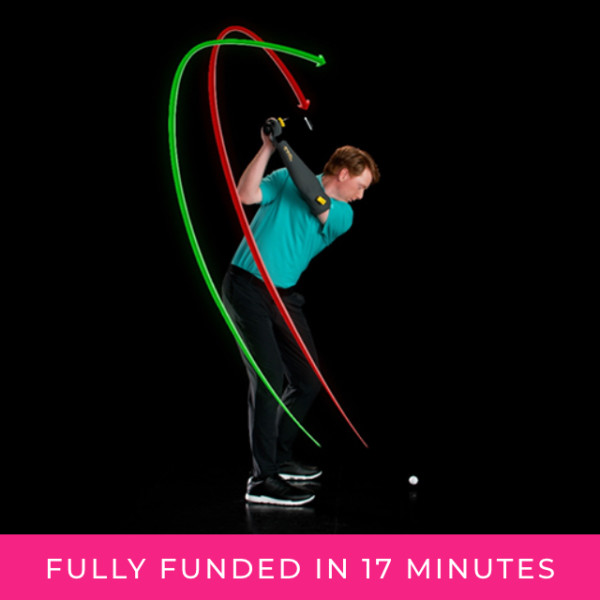 CTRL – Hyper-Personalized Golf Training Tool
$53,919
raised out of
$10,000
Concept
Master your best swing with a Biokinetic Sleeve that gives you personalized, instructional feedback.
Story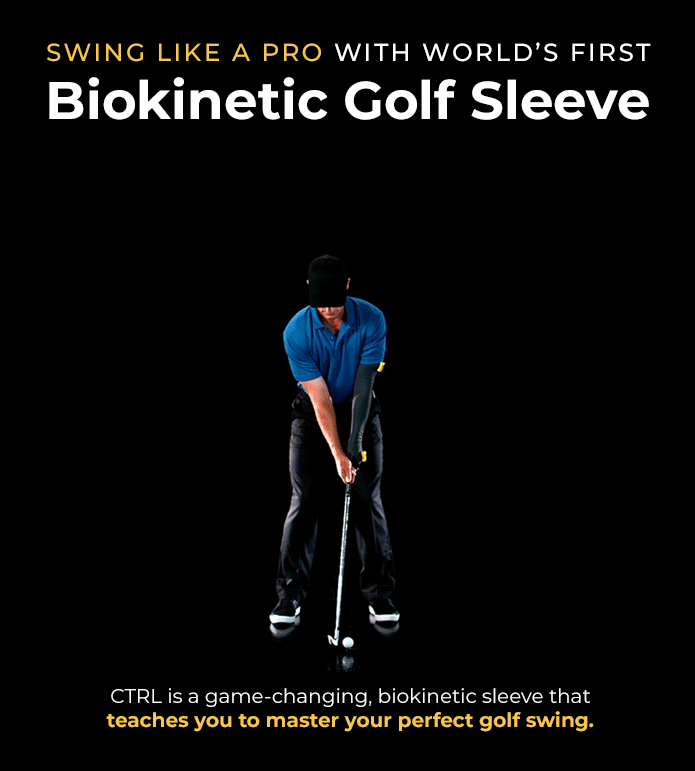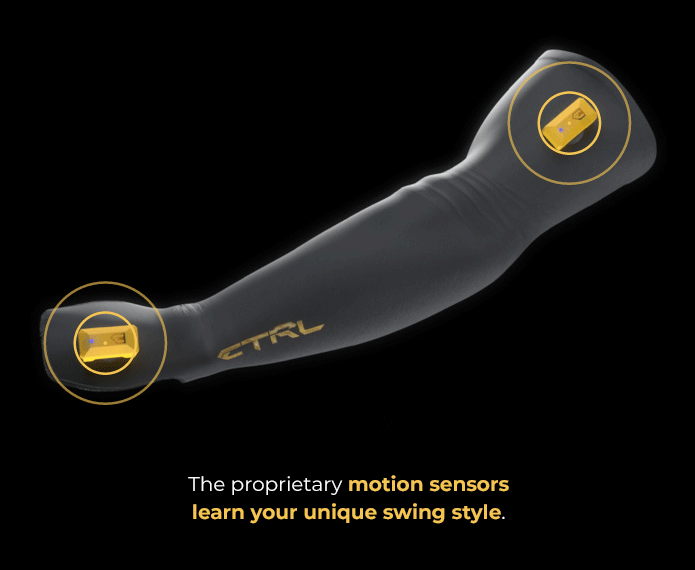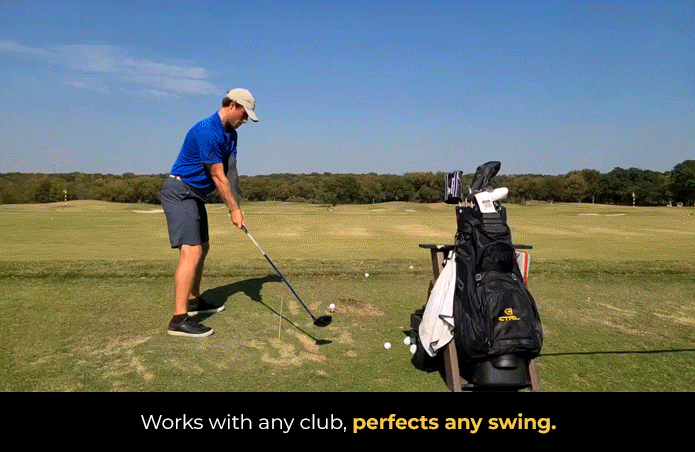 We don't teach you to swing like other golfers. CTRL gives you 100% customized training that teaches you to replicate your best swing, every single time. Why? Because no one swings the same.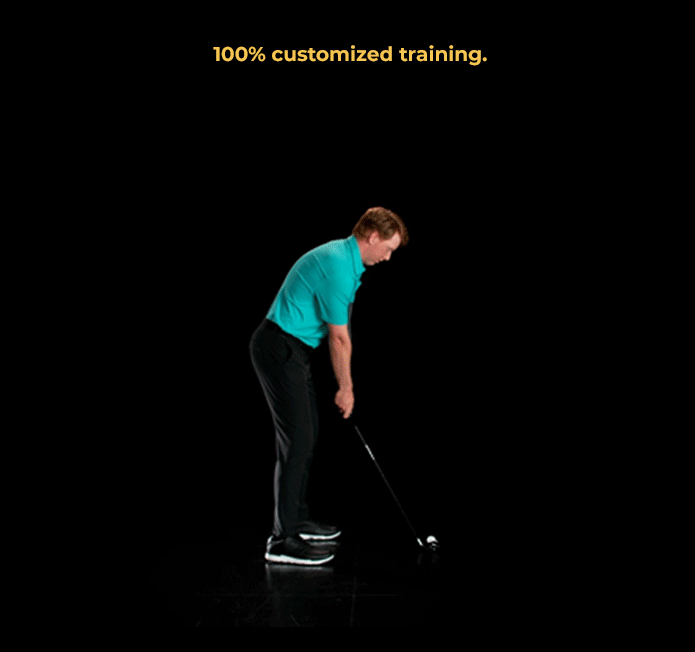 You can't expect golfers of all different builds to swing the same way and get the same results, but that's exactly what other golf training aids do. They train everyone on one universal, "ideal" swing, and it doesn't work.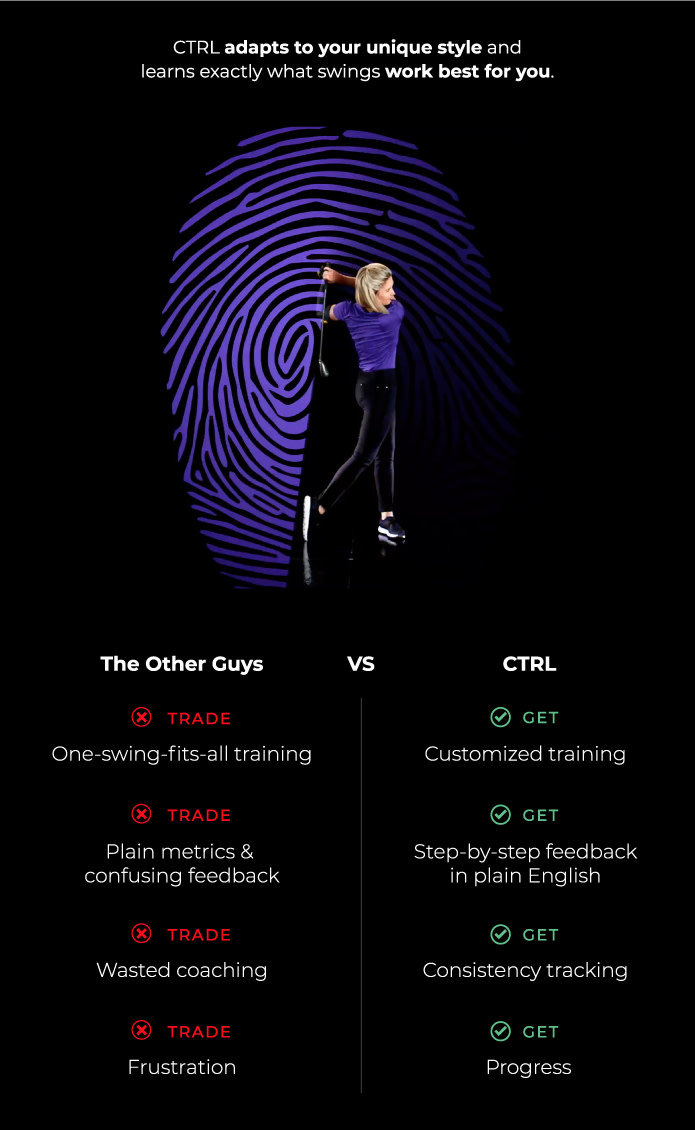 Instead, CTRL adapts to your unique style and learns exactly what swings work best for you.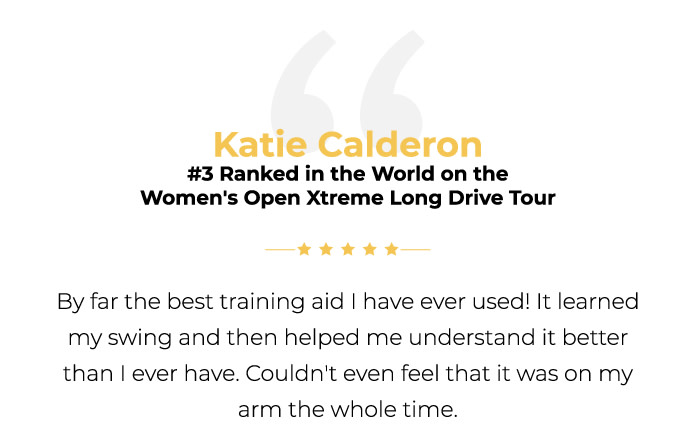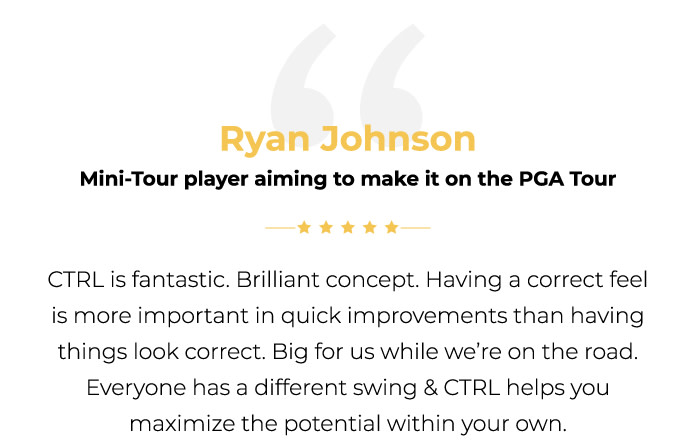 CTRL is the first of its kind—it's a golf training tool that learns how you already swing and then gives you tips to improve your swing.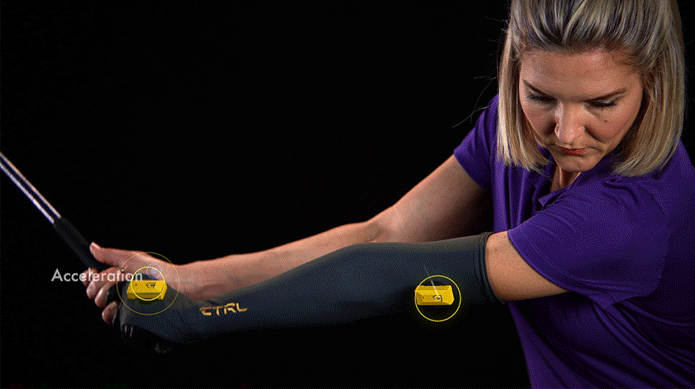 The training algorithm learns from the individual user and their typical swing and measures everything that can be improved, like backswing and downswing times.
The app also gives you feedback based on your ideal club path and club face.

You don't need to learn just one type of swing, you need to perfect the many swings necessary to succeed in different situations! Whether you need to hit a fade around a tree or hit a draw out from any other obstruction on the golf course, CTRL's software creates a catalogue of your unique swings.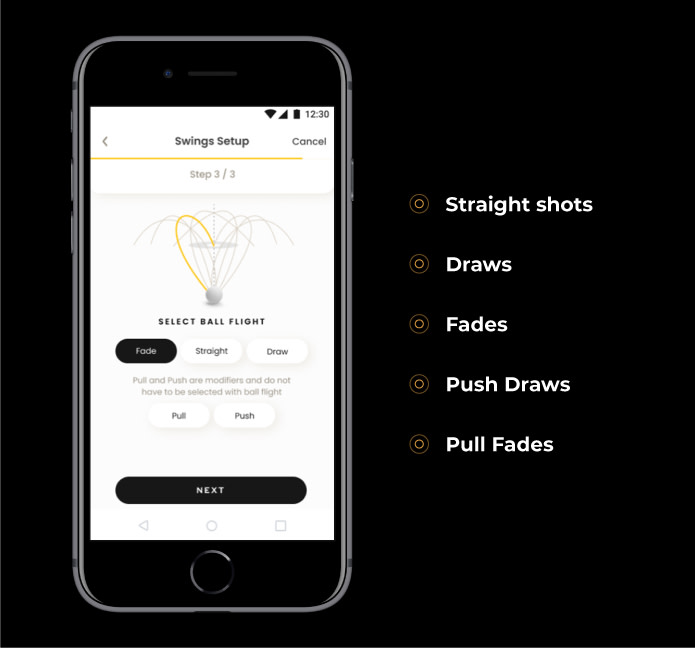 Our motion sensors and advanced algorithm detect the slightest movements in your swing.


CTRL's feedback is made to be understood by everyone—first-timers, regular golfers and pros.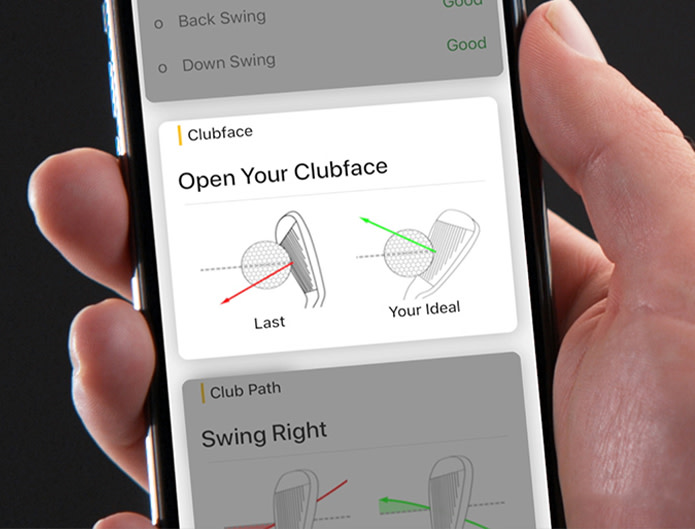 We use simple graphics and plain English like "slow down your backswing" to help you pinpoint exactly what needs to be adjusted.

CTRL provides feedback on the 3 most important aspects of your golf swing: tempo, club face and club path.
These details determine where your ball will land by dissecting your tempo, consistency, what direction your ball takes off in, and how the ball curves in the air.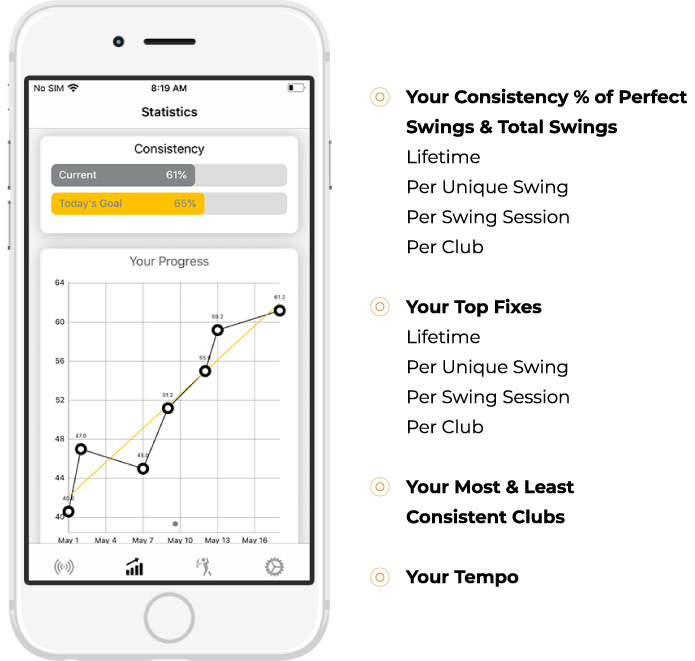 Track your consistency and improvement over time with data and charts that show per session stats, the difference between various sessions and your improvement with different swings and clubs.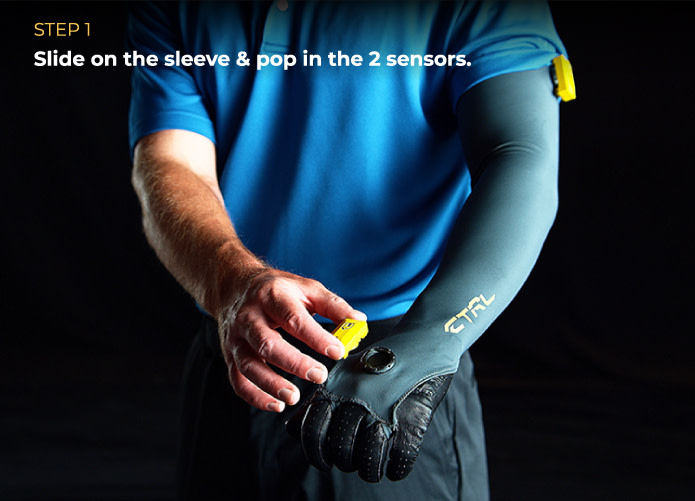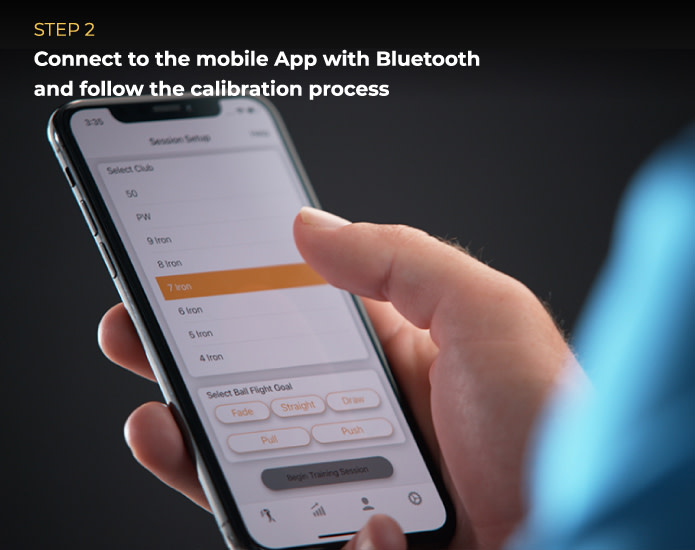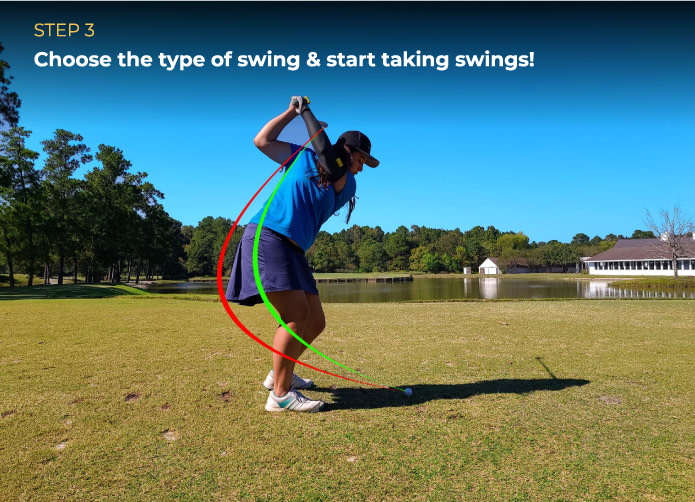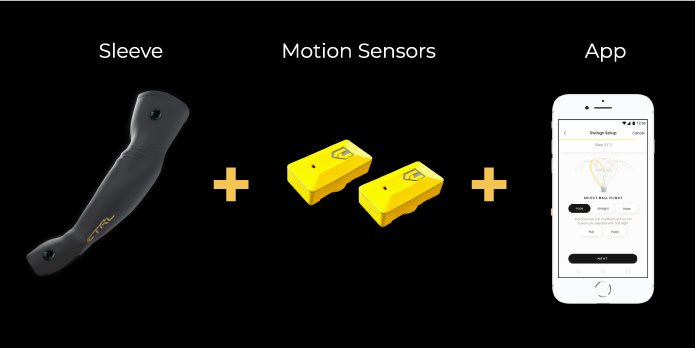 CTRL is the easiest, most straightforward golf training tool on the market. We know that if a product takes more than 2 minutes to set up, you won't use it. That's why CTRL has just one sleeve and 2 pop-on sensors that work with every club and every swing.

Our signature "weightless" sleeve is made of a special fabric blend that conforms to the wearer's body, but feels as though nothing is there. It never interferes with your movement and even has a cooling effect.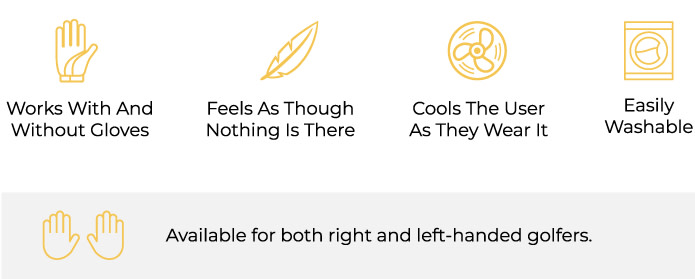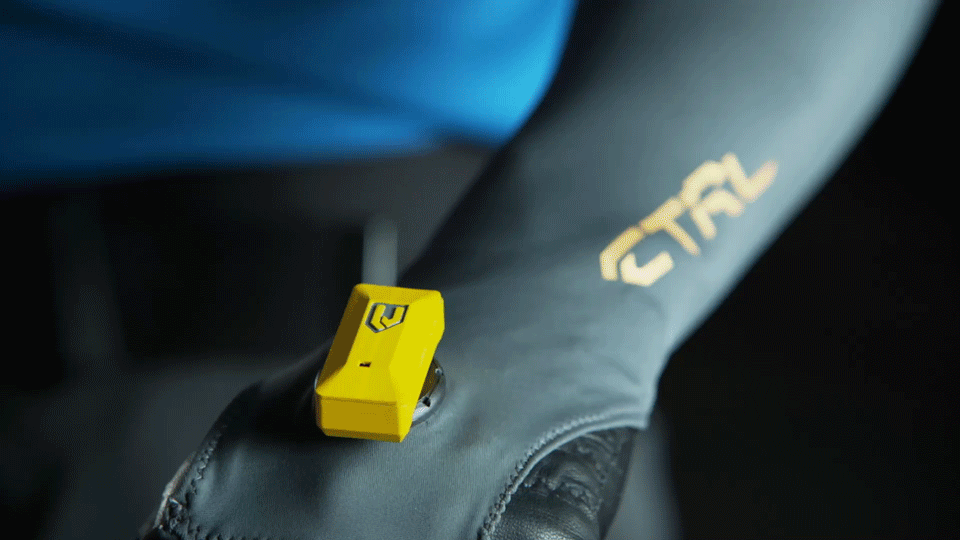 Our 2 hyper-sensitive motion sensors magnetically snap onto the sleeve and turn on with a simple double tap. Their tough nylon material withstands high temperatures and high G forces, meaning even the hottest days and most powerful swings have no effect on sensor performance.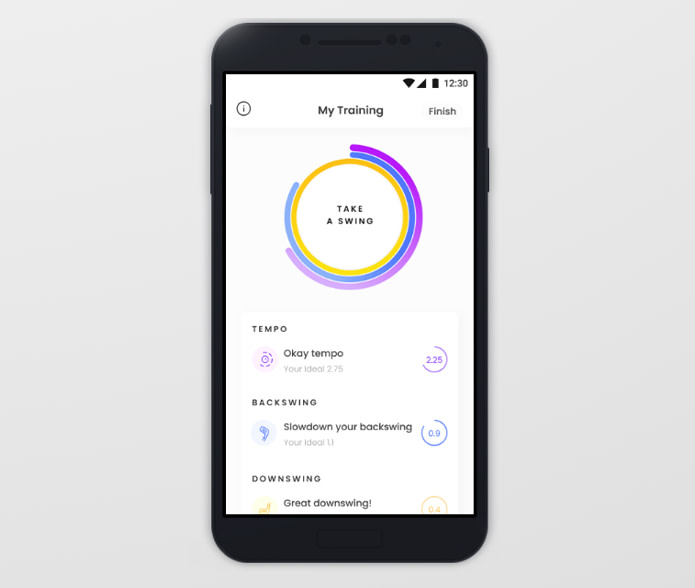 This app sets a new precedent in the world of golf feedback tools. Our intelligent algorithms learn as you swing and use your feedback to catalogue what's working best for you along the way. It works for both Android and iOS.



CTRL gives you control over your golf game in as little as 30 swings. It doesn't matter if you play weekly or it's your first time hitting the ball, our training algorithm flattens the learning curve so you advance with every swing.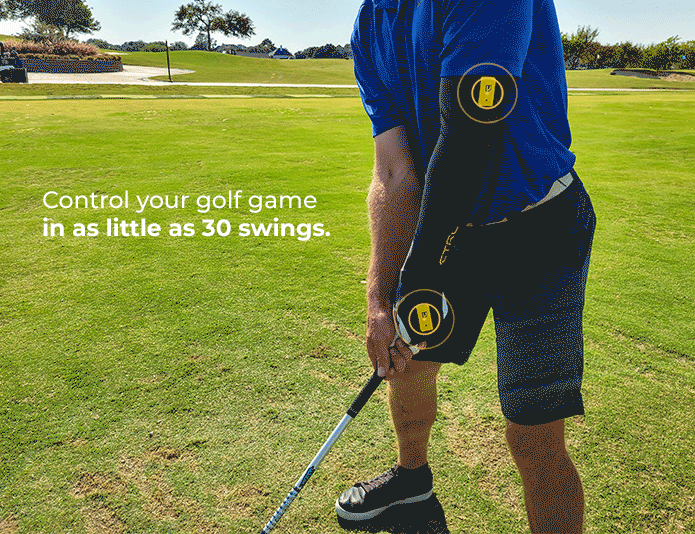 Complete a minimum of 30 good swings
Give the app feedback on how the ball flew (fade, draw, straight, fat, thin, pull, push,)
Save your best swings
Enter the app's feedback mode
Apply the simple training tips
Be amazed at your progress!


Every year, more than a billion dollars are spent on aids and golf lessons in the US alone. Despite this, golfers still aren't getting the help they need because: 

CTRL is the solution you've been waiting for because it gives you step-by-step instructions that don't require a coach's interpretation. Every tip is easy to understand and implement, for even the newest golfer.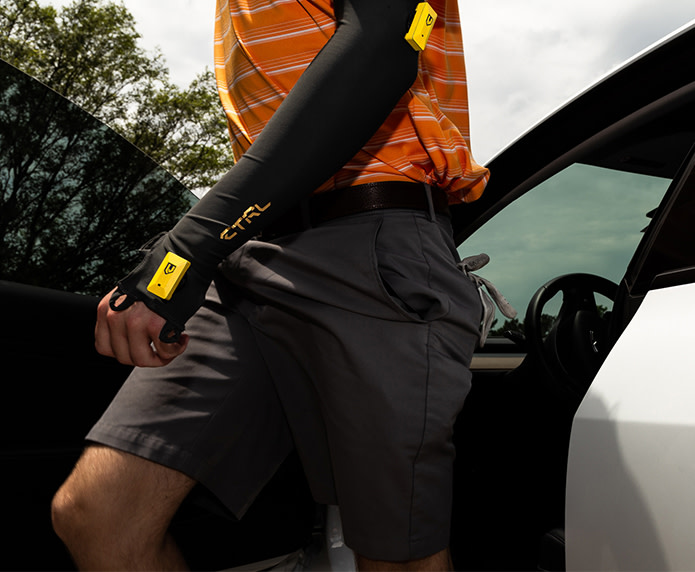 There's no limit to how much practice time you can get in with CTRL because you're not limited to practicing on the green or at the range. With CTRL, you just slip on your sleeve, swing and watch your play improve.

CTRL let's you turn any place into a driving range.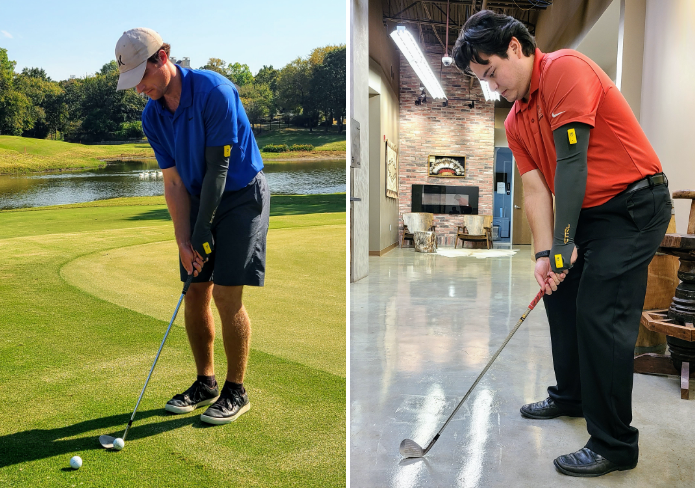 You don't need to be outside, on a course or even have a ball! CTRL redefines the way we practice swings by eliminating the need to see where the ball goes. 
Once you have your swings locked in the app, you can practice anywhere, anytime, including your backyard, garage, basement or office!

No coach is needed to use CTRL, but integration with a coach can help you master your best swing even faster!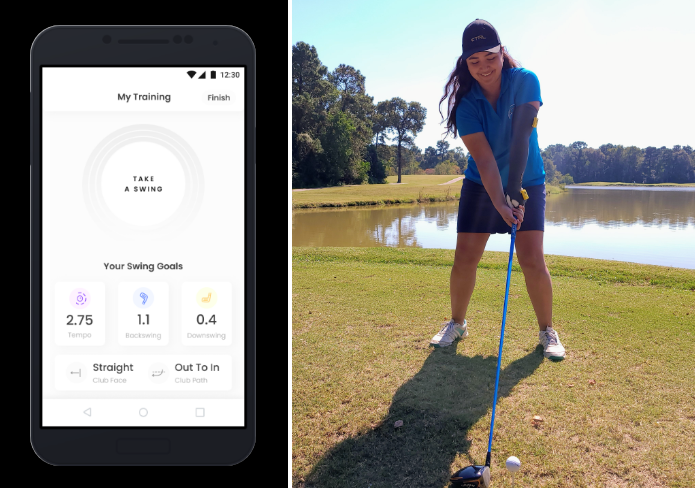 Your coach can change and tweak your swing during the lesson and then you can use the sleeve to lock in the motion they taught you. That way, you can be sure you're practicing the proper swing when your coach isn't around.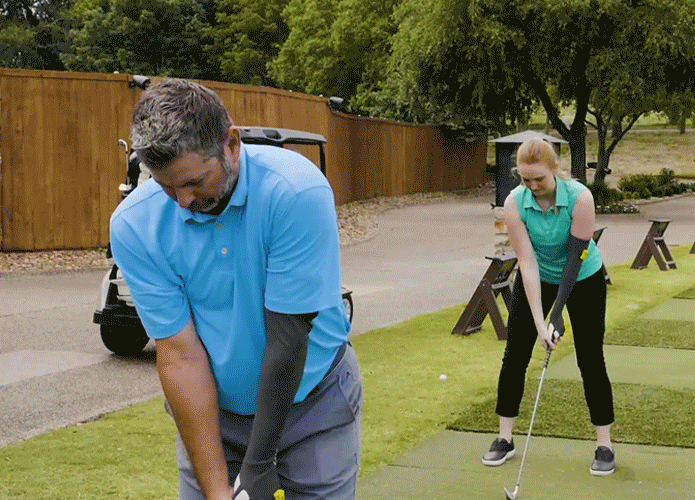 CTRL is a cost-effective value add if you're losing customers due to them showing little improvement. When clients don't practice (or practice incorrectly), they fall back into what's comfortable and show no improvement by their next lesson. Not with CTRL. 
CTRL locks in the swing your students learned and ensures they practice the right motion.

Every avid golfer knows there's always room for improvement in your swings, especially as you advance to more challenging courses. CTRL's hyper-sensitive sensors detect the tiny details that bring your swing from beginner to advanced!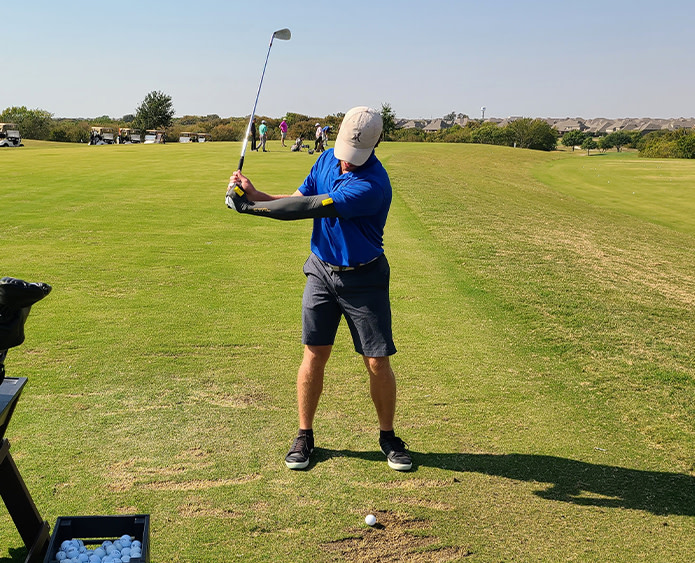 Whether you've never played golf or you need to "feel your swing" after a long period of not playing, this high-tech tool is your answer.


Hitting a perfect shot is one of the best feelings in the world. It builds confidence and increases enjoyment that stays with you long after the game. But practice only makes perfect when the practice itself is a perfect fit for you.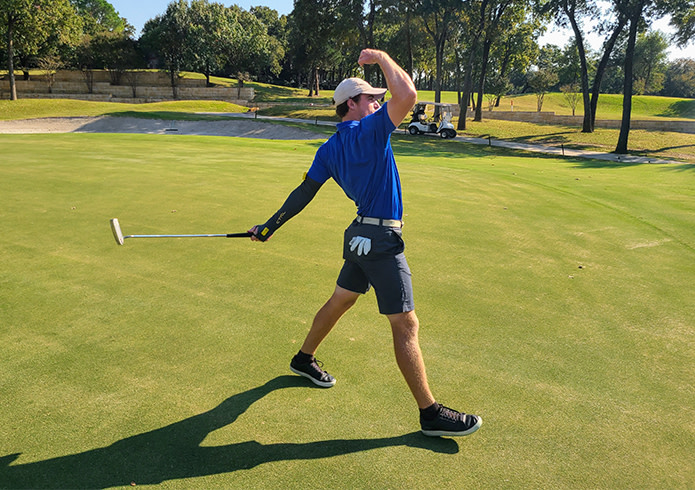 That's why we created CTRL.
With CTRL's highly-customized training, every golfer can experience the incredible rush of hitting an impossible shot, and know that those major milestones of breaking 90 or 80 aren't out of reach! They can get more enjoyment out of golfing and all that comes out of it like friendships, business deals, exercise and fresh air.
It's your game. We're just here to help you perfect it.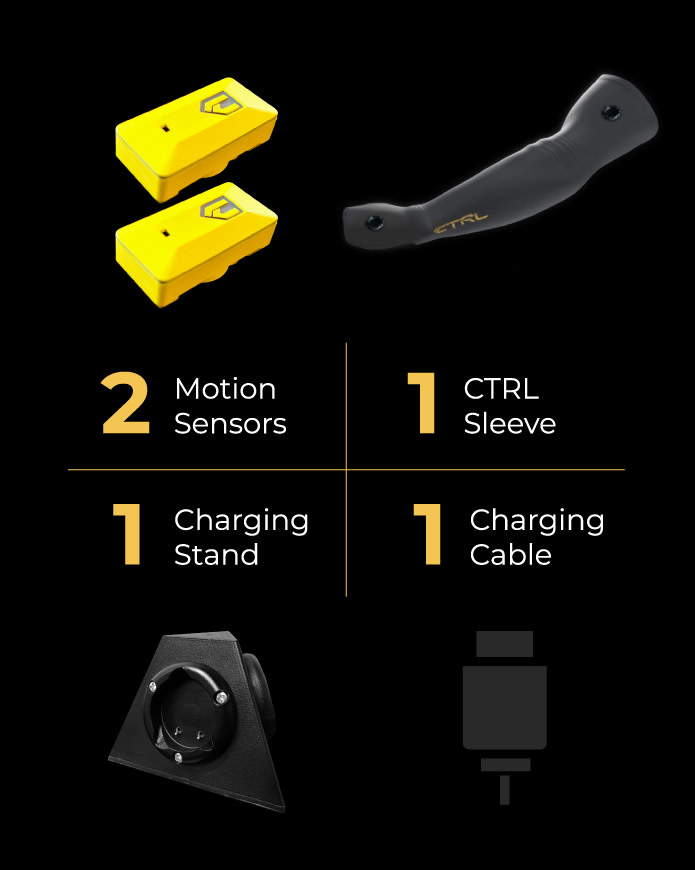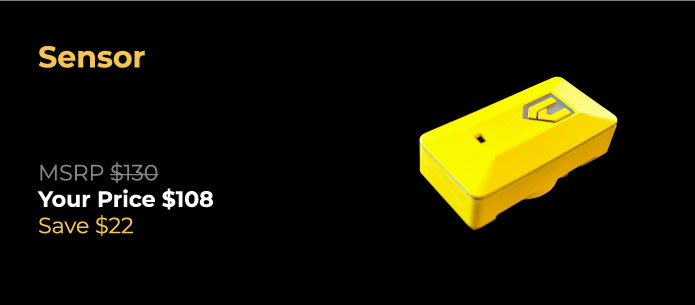 There's nothing worse than showing up to the course and realizing you've left your secret weapon at home. Now you're simply guessing how to practice! Pick up an extra sensor on discount while you can and make sure you can practice your perfect every single time.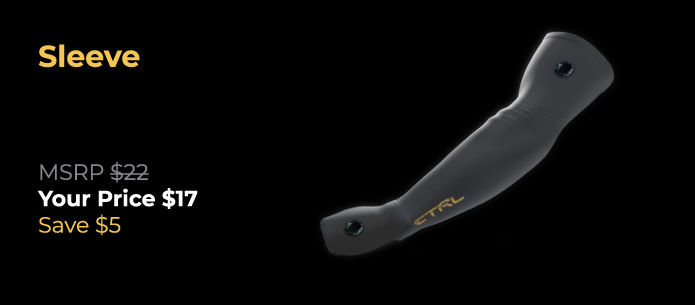 Stock up now on extra sleeves so you can always practice your perfect! Whether your main sleeve is in the wash when you want a day of practice, or just ripped on that loose screw on the golf cart, it's best to assume you'll want a backup, just in case.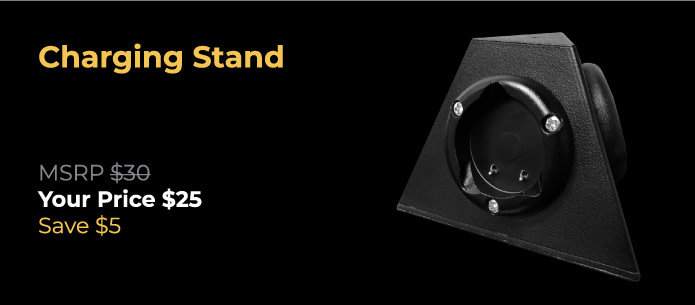 Get an extra charging stand for your home, in the car, or via the USB port on the golf cart. With a full charge time < 1 hr, you'll never have to worry about being able to practice your perfect again. Everyone know losing chargers is a given over time, so saving on a backup now guarantees your CTRL will always be juiced up when you need it!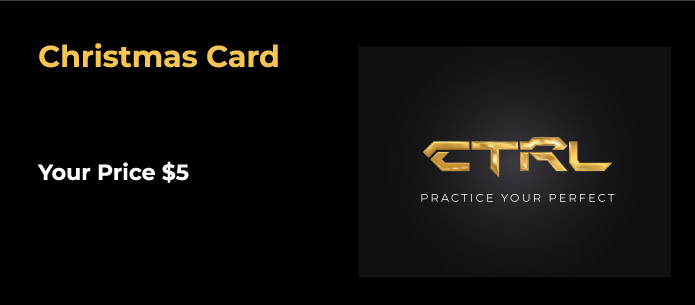 Let your loved ones know you're thinking of them this year with exclusive first access to the tool that's finally going to help them hit their golf goals! Send your giftee a special Christmas card to put under the tree to let them know their CTRL is on the way. Simply choose the add-on option at checkout and we'll handle the rest.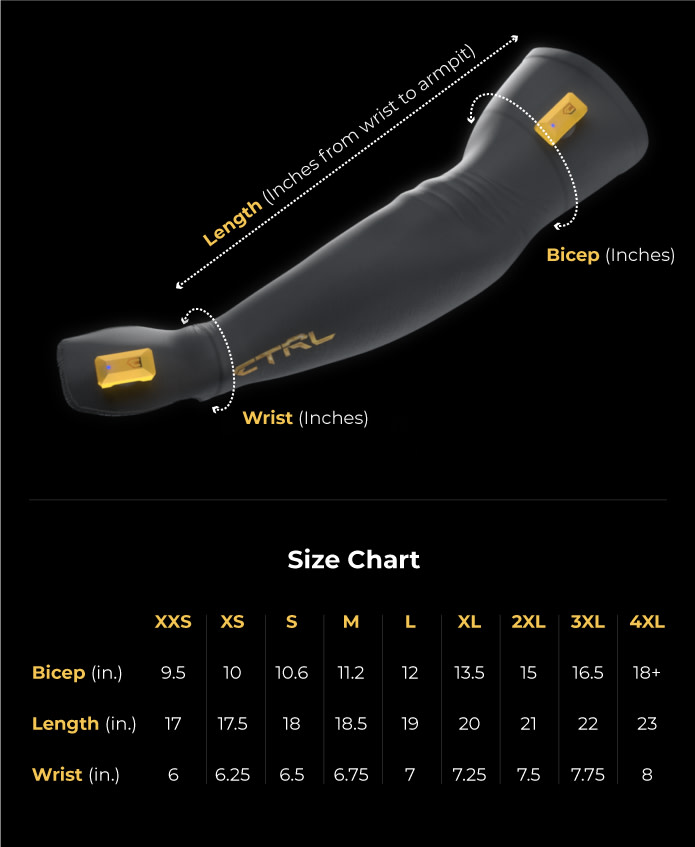 Our team will send you a survey once the campaign is over where you will be able to choose your size.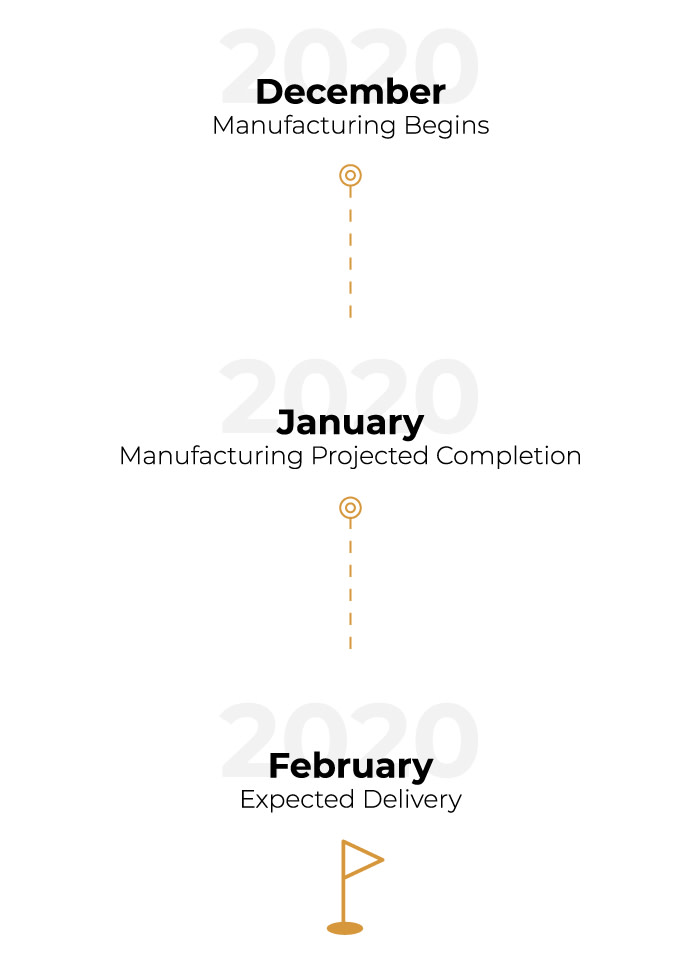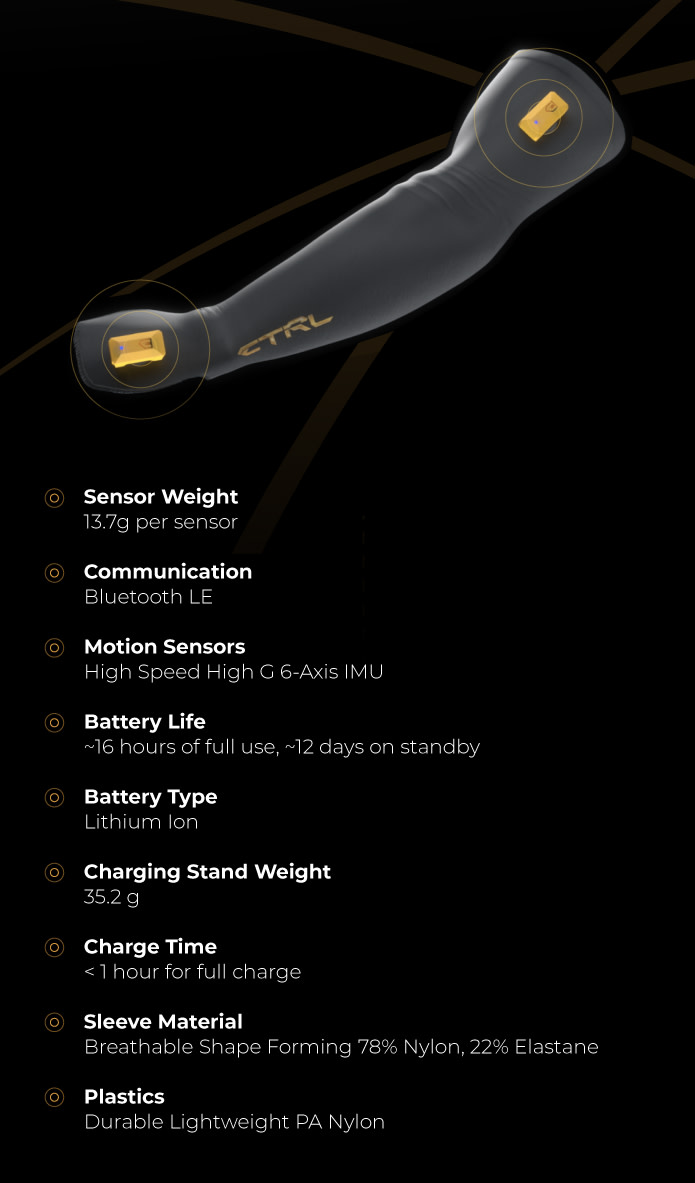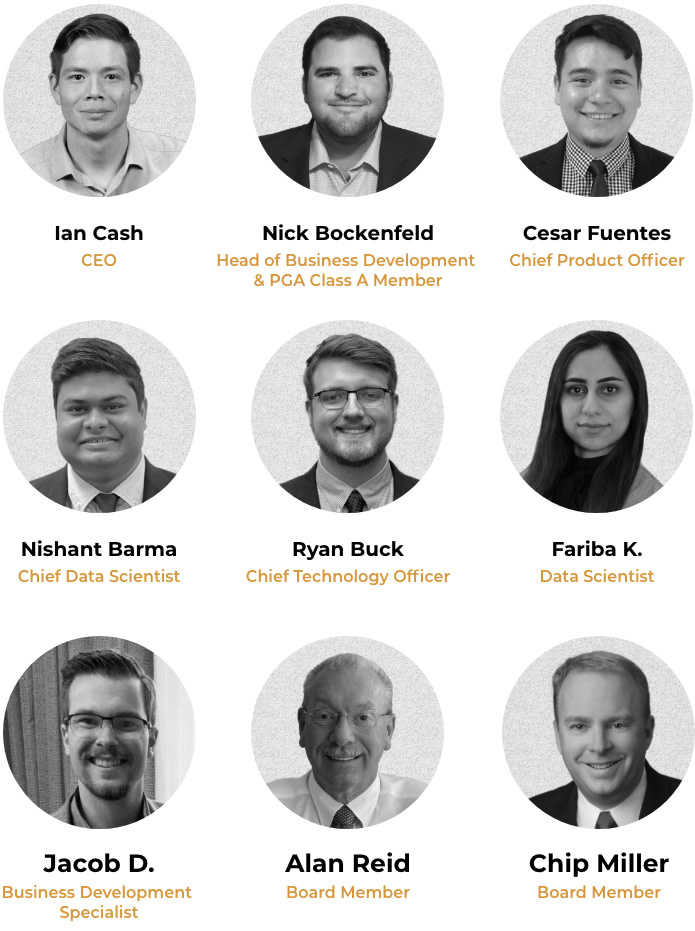 Ian Cash – CEO
Graduated from Texas A&M University's Mechanical Engineering Program. Ian started this project in school, all the while working closely with the best entrepreneurs Texas A&M has to offer. After college he formed CTRL and began his first journey into the startup world. Ian's drive to make the perfect training tool is second to none.
Nick Bockenfeld – Head of Business Development & PGA Class A Member 
Graduated from Sam Houston State University's PGA Golf Management program. Nick is a Class A member of the PGA and a scratch golfer. Nick eats, sleeps and lives golf. When he isn't working, playing golf, or watching his favorite teams, you can find him gaming.
Cesar Fuentes – Chief Product Officer 
Graduated from Texas A&M University's Mechanical Engineering Program. Experience as a component engineering CO-OP with Trane- Ingersoll Rand, and as a peer teacher at Texas A&M. Cesar has an eye for detail and a focus on the user. Nothing will stand in his way on his journey to deliver a high-quality customer experience.
Nishant Barma – Chief Data Scientist 
Nishant has a masters in Computer Science from Texas A&M University. He has experience in developing smart watch applications at the Applied Cognitive Ergonomics Lab. Nishant is one of the quickest learners around, and is obsessed with finding unique and innovative ways to improve the learning process.
Ryan Buck – Chief Technology Officer
Former football student athlete and now a Computer Science graduate of Colorado School of Mines. Ryan is a great programmer and can adapt to succeed in any language he needs. His determination and discipline to solve complex problems rivals those of the greats.
Fariba Khoshghalbvash – Data Scientist
Fariba graduated from The University of Texas at Arlington with a masters degree in Computer Science and Engineering. She has experience in computer vision R&D at Atos Syntel Inc. She is always finding new and unique patterns in data that help athletes perform their best. Fariba is driven by a passion for progress, and doesn't let anything get in the way of pushing technology to and past its limits.
Jacob Duenckel – Business Development Specialist
Jacob has a degree in Business Management from the University of Colorado Colorado Springs and is currently working on completing his MBA. He's never met someone he doesn't get along with, and his industry knowledge is best in class, giving the edge in all things golf related.
Alan Reid – Board Member
Former Vice President of Stimulation and Intervention at Forum Energy Technologies with 32 years of experience in the international and domestic marketplace for a Fortune 100 company. An expert in measuring growth through sound financial performance metrics. Enthusiastically seeks new challenges and implements process-based applications to develop the competency of the people he mentors. Formally educated in accountancy, with a background in both finance and operations in the international and domestic marketplace.
Chip Miller – Board Member
Highly successful executive with 32 years of international and multiple business segment experience in a Fortune 100 company. Successfully managed businesses ranging from less than $10 Million, to in excess of $3.5 Billion, through the highs and lows of the market; never failing to remain profitable. Expertise in strategy development and deployment, mergers and acquisitions, capitalization strategies, IP development and defense, company culture, as well as operational experience from field operations through executive leadership. Formally educated and financially astute, with a background in asset intensive and working capital businesses.
Management & Leadership Successes:
Vice President Scandinavia – Delivered double-digit profitability during Norway's historic industry downturn.
Vice President Baroid – Delivered a change in vision and culture resulting in a 220-basis point margin improvement in 18 months with 15% CAGR in a commodity market.
Vice President Wireline – Delivered a new strategy, organizational design and focus on technology development, resulting in 20% CAGR and market share gains.
Global Operations Manager Sperry – Developed market leadership in deep water, unconventional, and HP/HT sectors through dedicated business development efforts.
Global Human Asset Manager Sperry – Transformed the HR function, delivering new, consistent global pay policies, innovative processes for the training and development of personnel.
Operational member of the Halliburton Corporate Benefits committee
Corporate Chairman for the Radiation and Explosives Safety Boards.
Board of Director, numerous company joint ventures


Let your loved ones know you're thinking of them this year with exclusive first access to the tool that's finally going to help them hit their golf goals! Send your giftee a special Christmas card to put under the tree to let them know their CTRL is on the way.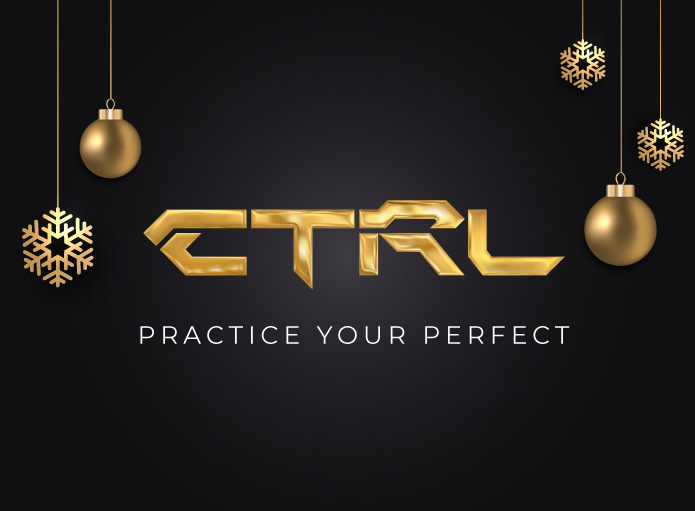 Simply choose the add-on option at checkout and the we'll handle the rest.