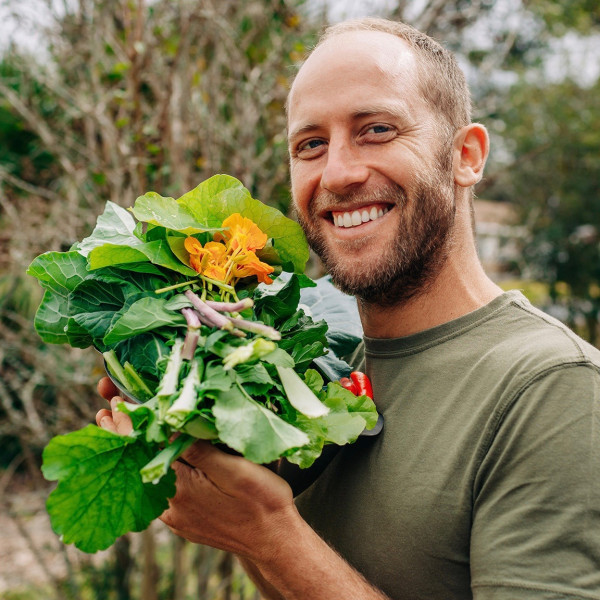 Do Good with Rob Greenfield!
$1,909
raised out of
$55,000
Concept
Help us to do some serious good in 2022, and receive an amazing perk to live your sustainable dream!
Story
Help us to do some serious good for the world, while getting something amazing out of helping us!
Most of you know me already. I'm Rob Greenfield, environmental activist and do-gooder, but for those of you who don't – I am simply a human being in service to Earth, our global humanity and our plant and animal relatives.
I have BIG plans for making a big difference in 2022 but I need your help to make it happen. And you get something amazing for contributing to our nonprofit! We're so excited to launch our first holiday fundraiser with more offerings and creative ideas than we've ever done before.  And it's just the right time to buy gifts for your friends and family, while doing good for the world!
Here is what your contributions will help fund this year through our nonprofit:
–Kickstart 10,000 gardens for those who lack access to healthy food. We send them the Grow Your Own Food Seed Pack (which is available as a perk for you too!)
–Plant 1,000 Community Fruit Trees  in public spaces for all to enjoy food growing freely and abundantly!
-Start 100 Community Compost Programs across the world!
–Produce over original 50 videos featuring people changing the world for the better, to uplift their work and inspire people to join them!
-And I myself will be planting food all over the country and bringing in media to spread the message of sustainable living and food sovereignty to millions of people!
-Plus producing tons of educational and inspirational content to help YOU to live your dream life of living more sustainably, equitably and just!
We are aiming to raise $55,000 through this fundraiser and we're so excited to provide you with amazing perks to make it happen! Our perks include the Grow Your Own Food Seed Pack, a Hello video from me, Tiny House Academy enrollment, Online Gardening School enrollment, a video chat, life or business consultation, a day with me, and more!
We are a 501c3 nonprofit organization so your donations are tax deductible. We've been at this work for close to a decade and we've made a big difference. We are coming to you at the grassroots level to help us continue this work and do more than ever before in 2022.
Thank you so much for your support! Please share this campaign with your friends and family to spread the word.