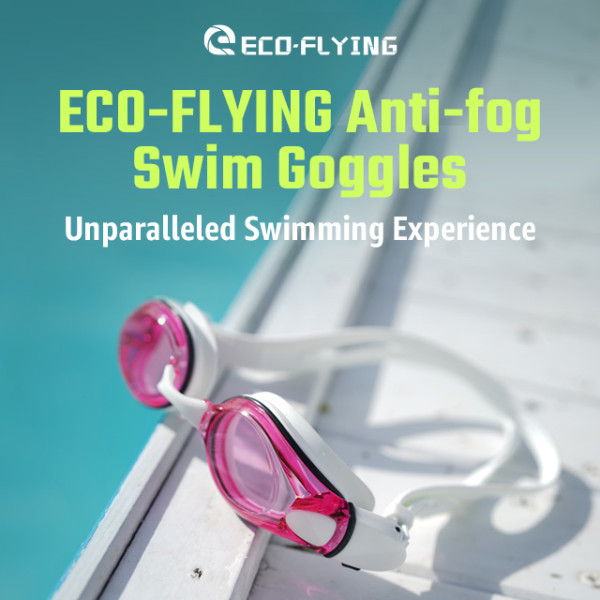 ECO-FLYING: Best Swim Goggles With Clearest Vision
$51,085
raised out of
$40,000
Concept
Anti-fog Coating | UV Protection | 100% Waterproof | Secure & Comfortable | Scratch/Heat Resistance
Story

An Unparalleled Swimming Experience
Meet ECO-FLYING, a newly developed swim goggle with anti-fog coating and premium waterproof technology that ensures clear view and clarity of vision while swimming! The goggles are equipped with UV lenses to filter and protect your eyes from sun damage so that you can enjoy your summer on the beach or in the swimming pool without worry. The ECO-FLYING swimming goggle also has an adjustable strap made of liquid silicone rubber and a replaceable nose bridge, providing a comforting fit that adapts to the profile of your face. ECO-FLYING's versatile designs are available in various colors and are suitable for a wide range of swimmers!

Exclusive Anti-fogging Coating Technology
For 19 years, our team has studied the technique of super-hydrophilic anti-fog coating. The development of our research led to the breakaway of our exclusive patent, which has reached incredible swimwear milestones. Our founded patent can be utilized on many surfaces and has huge innovative advantages in specific usage like swimming goggles. On a typical goggle, water condenses into a layer of water droplets which are attached to a transparent surface. As light hits the droplets, it scatters and becomes irregularly refracted, resulting in blurred visual images that lead to "fogging." With our super-hydrophilic materials, the condensed water is distributed into a uniform water layer so that the light can penetrate with the same refraction path without compromising the visual imaging. This is how our ECO-FLYING team's development and research can guarantee the user a clear view when swimming.
Easy to Clean Premium Hydrophilic Lenses
With our dual-sided super hydrophilic anti-fog coating lenses, liquid droplets are easily dispelled. To retain clear swimming vision, ECO-FLYING goggles can be cleaned and disinfected with alcohol.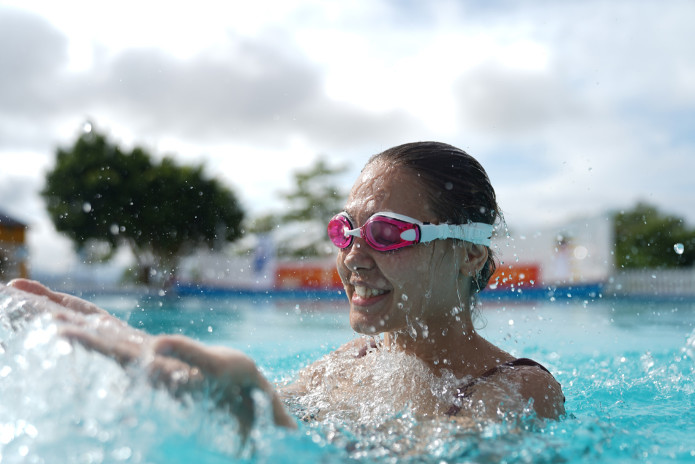 The Most Comfortable Wearing Experience Ever
ECO-FLYING swimming goggles have an adjustable strap and a replaceable nose bridge fitted to adapt to your face shape and the circumference of your head. The goggle's seal prevents unwanted water leakage into the goggle, while also offering the best wear experience. The strap is made of liquid silicone rubber and has a non-slip cover that gives great comfort without leaving any traces on your face.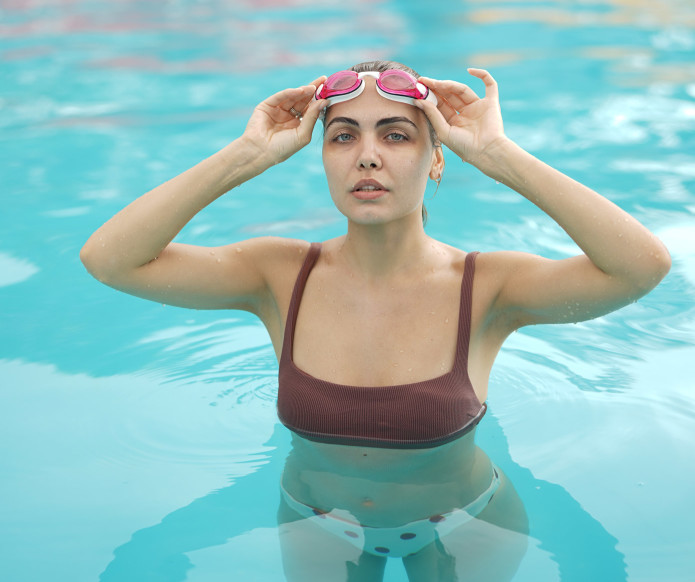 Scratch Resistant
Equipped with German Bayer Mirrored Polycarbonate and Hard Coating, the ECO-FLYING Swimming Goggles lenses are highly resistant to scratches and impact, making them ideal for outdoors activities.
Swimming with Style
ECO-FLYING goggles are available in a variety of designs and that are suitable for swimmers of all kinds. When summer hits, the ECO-FLYING anti-fog swimming goggles will put you in the spotlight!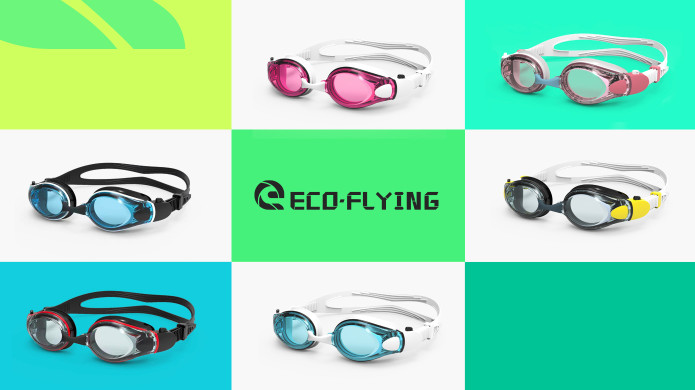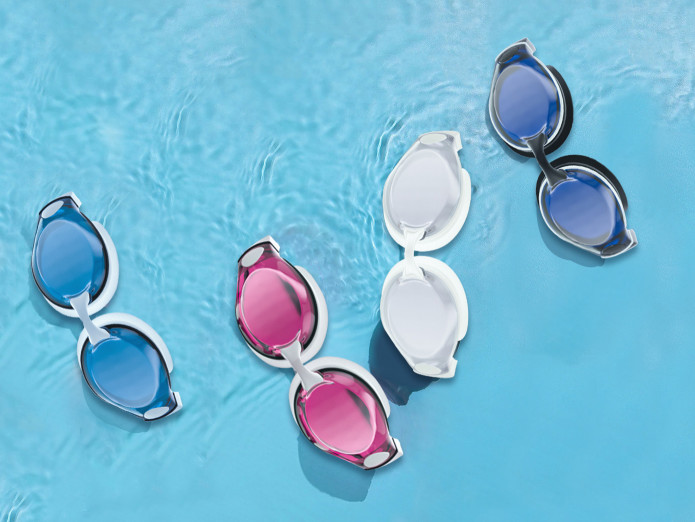 Learn More About the Swimming Goggles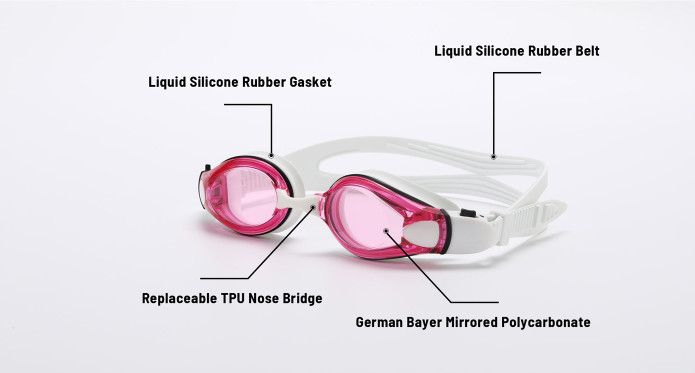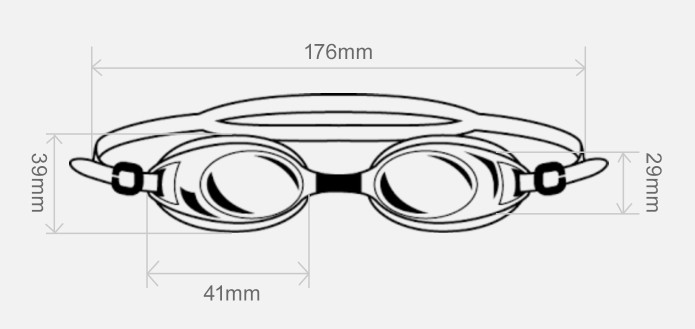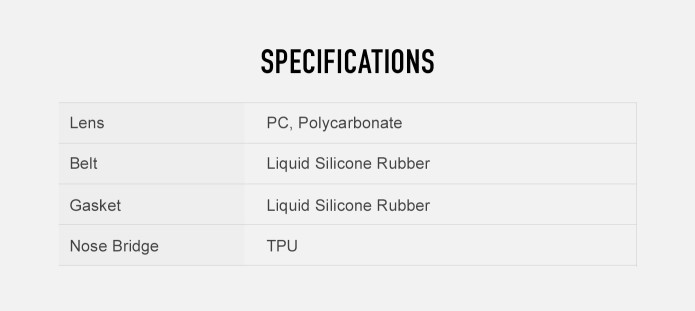 ECO-FLYING Compares with Other Brands
With anti-fog coating and premium waterproof seal, ECO-FLYING Anti-fog Swimming Goggles easily outperform competitors!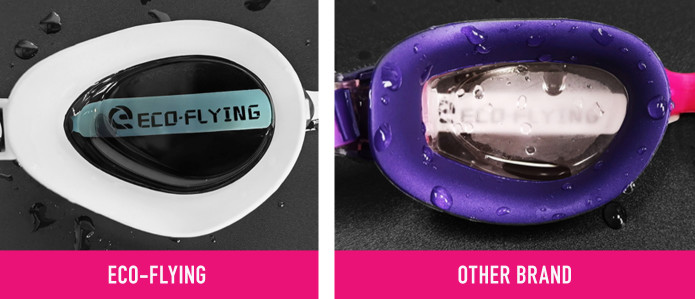 What's in the box?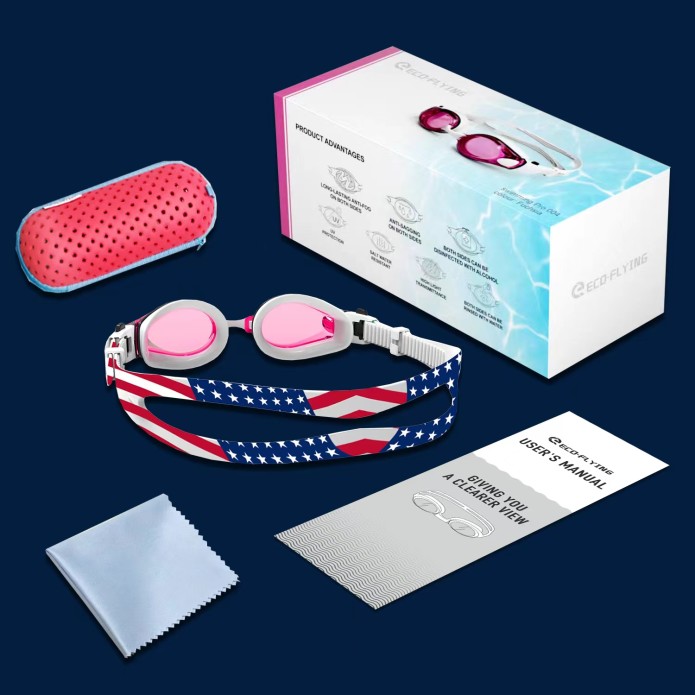 Choose Your Perk
Buy 3 pairs of ECO-FLYING Swimming Goggles and get 3 Swimwears + 3 Swimming Caps FOR FREE!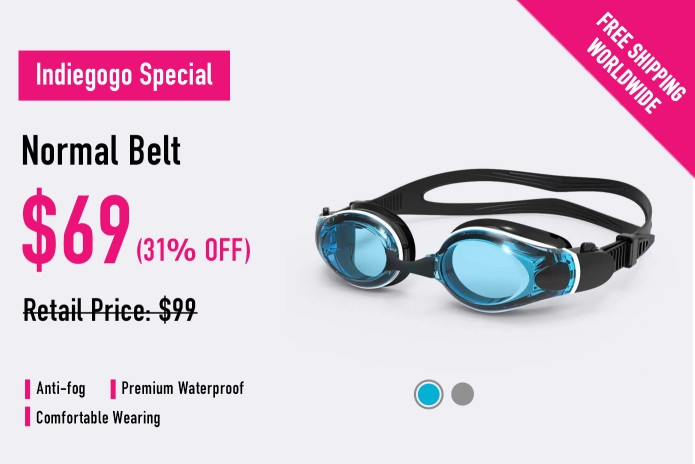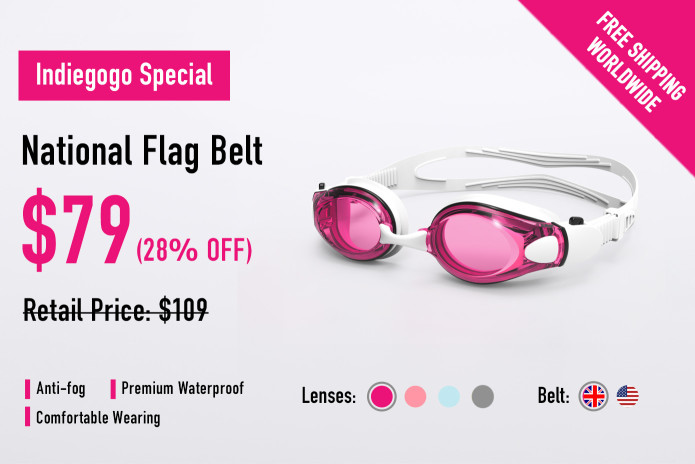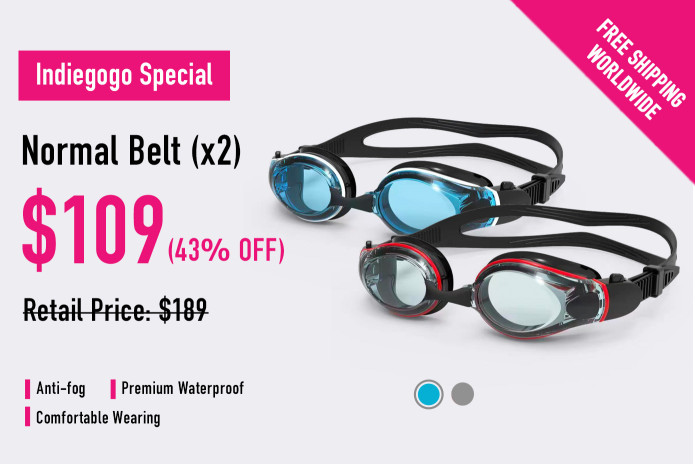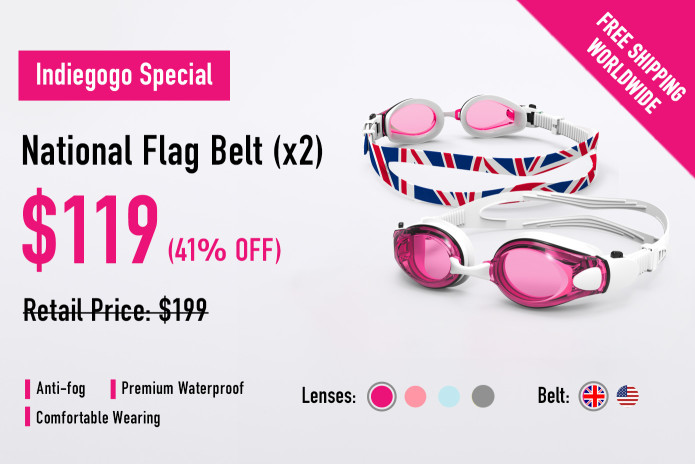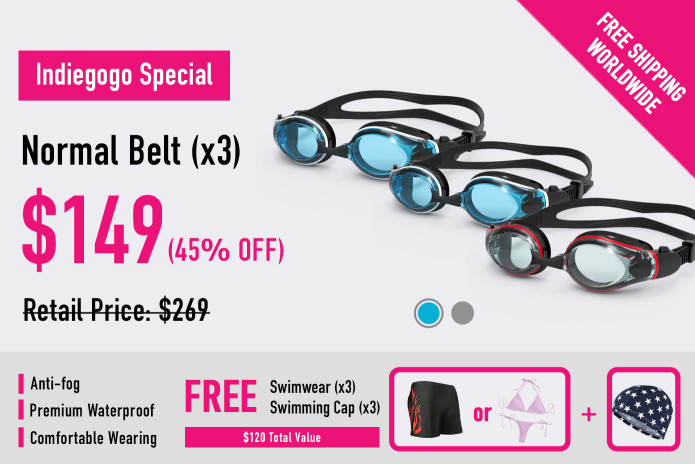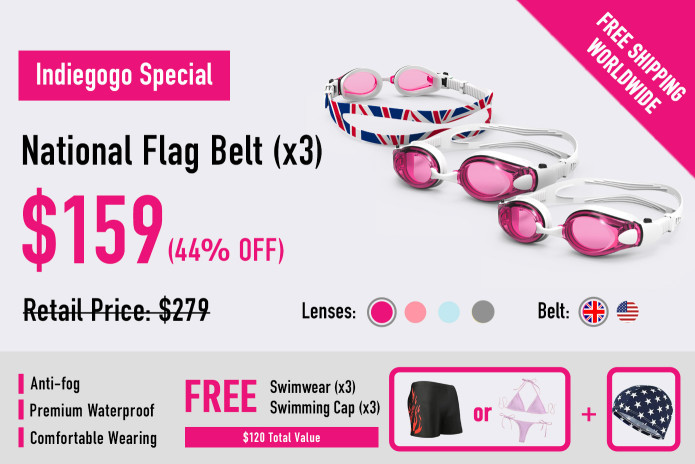 The ECO-FLYING Swimming Goggles Timeline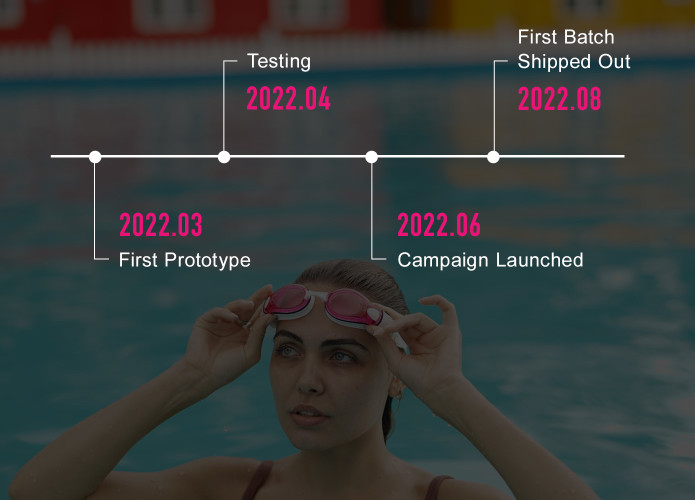 Connect with ECO-FLYING