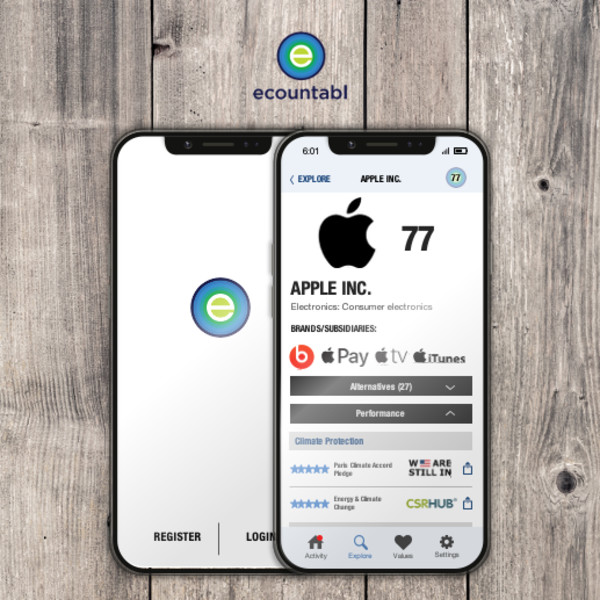 ecountabl: Shop With Purpose
$8,930
raised out of
$300,000
Concept
Manage your spending to support racial justice, gender equality, climate progress, and other causes
Story
Help Launch the Era of Values-Based Banking and Shopping
A message from the ecountabl team

If you aren't familiar with ecountabl, we're a new kind of tech company with a simple but powerful purpose: To connect people with companies that share their values. Please explore our campaign to learn how our iPhone app links personal values to personal spending and helps you support the causes you care most about whenever you make a purchase.
Over the past several years we've invested our savings and sacrificed time with our families to build ecountabl from a great idea into an incredible company. This summer we reached a major milestone, debuting ecountabl in the App Store's beta testing program.
Now we need your help. Your donation will enable us to launch ecountabl to the American public. Contributors will receive early access to the ecountabl iPhone app (or access to the Android app when it's available), public recognition, and other special perks. Please use the social media tools at the top of the page to share our campaign with others.
We built this company to make a difference. With your support we can bring ecountabl to life and revolutionize the banking and shopping experience for millions of people, starting with you. Thanks so much, and we hope you'll join us on this remarkable journey.
– Andy Burr, Justin Bretting, Jason Hartke, Lotte Schlegel, Cody Taylor, Cindy Zhu, and Hiam Agha
Introducing ecountabl
Which brands share your values? Which ones are leading or falling behind on racial justice, gender equality, climate change, and human rights? Introducing ecountabl, the world's most powerful platform to help you manage your spending and find the best companies for YOU.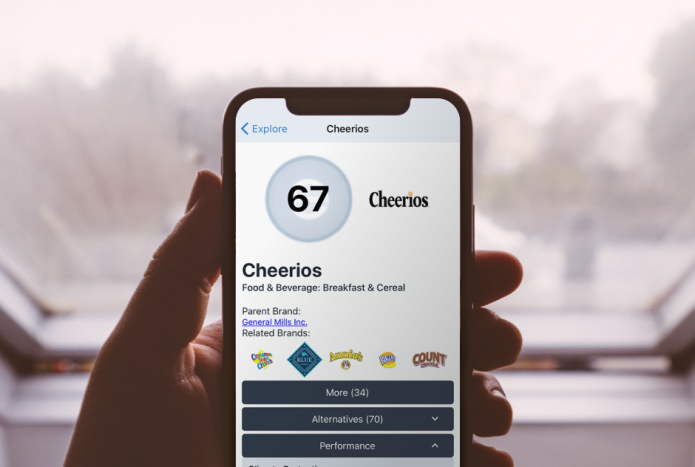 Simple and Powerful
Choose your values. Connect your spending. Find out which companies and brands in your life deserve to be there. View our 30-second ad spot and take a quick tour of the app.
 

An Experience Built Around You
Whether you're passionate about social & environmental progress or just curious about your favorite brand or employer, you're in the right place. ecountabl meets you where you are, personalizing the experience based on your own values and transactions.


The Brands You Love
All the brands you know in one place. ecountabl puts trusted social and environmental information for more than 7,000 companies, brands, and employers at your fingertips.


Keeping Score
Our revolutionary ecountabl Score analyzes companies and your spending to find the best matches for you based upon your personal values and up to 48 data points per company. We do the hard work so you can make the easy choice.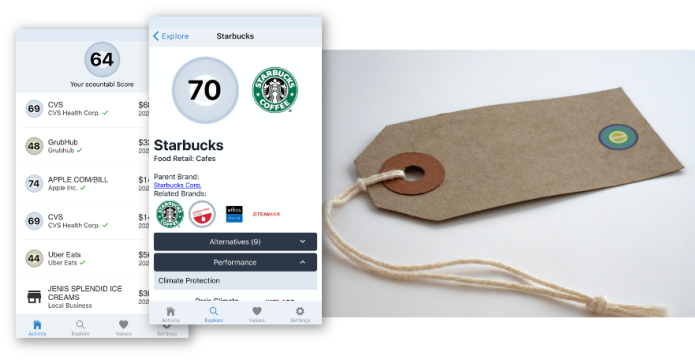 See Something, Share Something
With just a few taps, start a conversation on social media with friends, family, and colleagues by sharing how your favorite brands perform on the issues you care about.


A Company You Can Believe In
We're using technology to empower people and business to work together to improve society. We're building an incredible company that you can be proud to support. See why we're so excited about the future.
 
Team
Great companies start with great people. Our founders, directors, and advisors have worked at the highest levels of global finance, digital retail, presidential administrations, mayor's offices, climate and environmental nonprofits, and technology startups.
 
Thanks from the CEO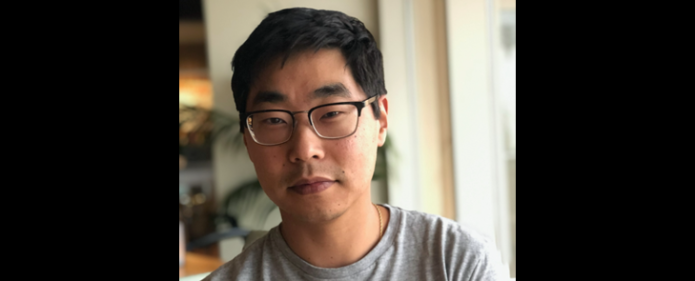 When Jason Hartke and I met for breakfast a few blocks from the White House in 2017 to brainstorm the ideas that would become ecountabl, we didn't know that we had just started an incredible journey that would reshape how people live up to their values when they bank and shop. That journey has included our wonderful (and patient!) families; remarkable co-founders, team members and advisors; and amazing partners like Gender Fair, JUST Capital, and CSRHub. Now we hope it includes you, too.
Your support matters. First, it will help us to complete a critical product development period (familiar to many early-stage companies) where we have costs but no revenue yet. Second, it will enable us to launch ecountabl to the American public in early 2021, empowering millions of people to link their spending with their values and create personal impact. Every donation brings us closer to achieving that extraordinary goal. If you can't donate, you can still help by sharing our campaign using the social media tools at the top of the page. 
You can see more about us at www.ecountabl.com, including our founding story and my 2020 Letter to Prospective Investors describing the next-generation business tools we're building to help companies and their customers improve society together.
So much has happened since that morning more than three years ago and we're closer than ever to bringing ecountabl to life. On behalf of the whole team: Thanks so much for your generosity and support, and I hope to see you out there on this amazing journey.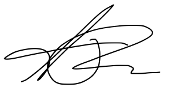 Andy Burr, Co-Founder & CEO
Oct. 7, 2020