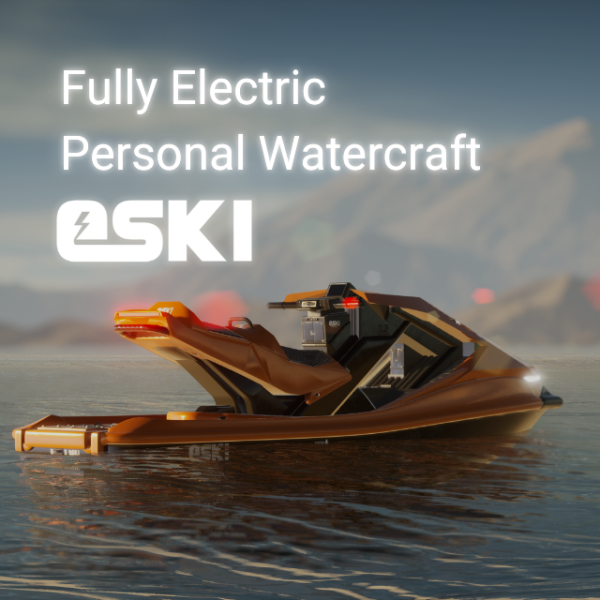 eSki: Electric Personal Watercraft
$1,125
raised out of
$50,000
Story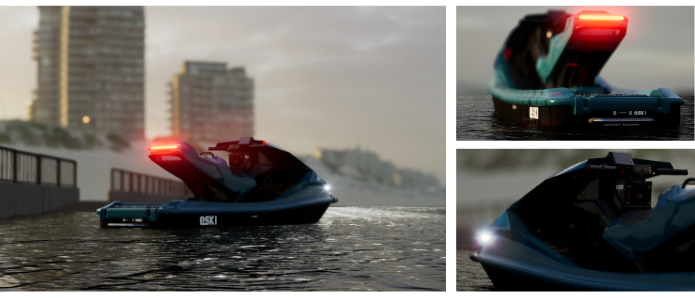 The eSki is the fully electric, battery-powered, personal watercraft that lets you unlock new waterways. As a blind-owned and operated start up, eSki is leading the charge in electrifying recreational boating.

eSki's patent-pending battery technology keeps you out on the water longer. The flexibility of our batteries lets you charge almost anywhere. From something as strong as a vehicle charging station all the way down to a household 120V outlet, our batteries let you charge when and where you want.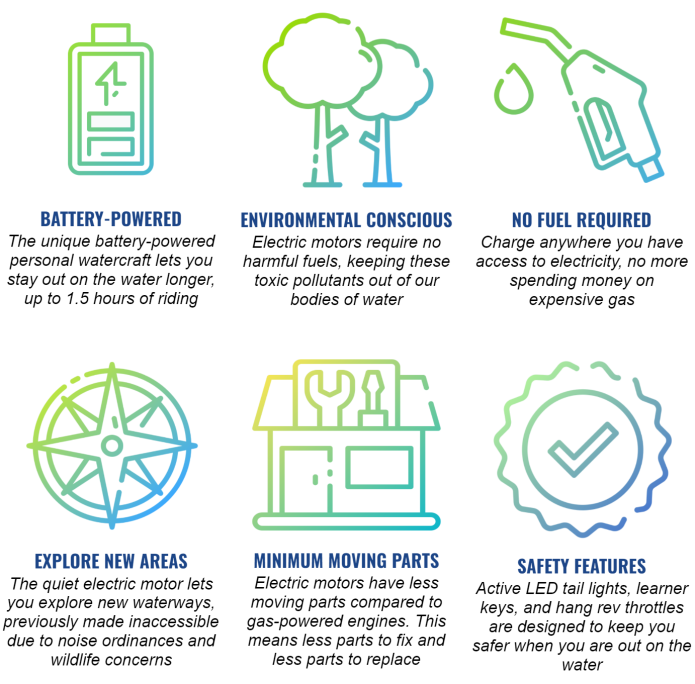 Unlike gas-powered personal watercraft, eSki is fully electric and doesn't use harmful fuels. This helps keep these damaging products out of our oceans. Less impact. More fun.
Clean powered watercraft leads to cleaner waterways. Ditch pollutants without compromise.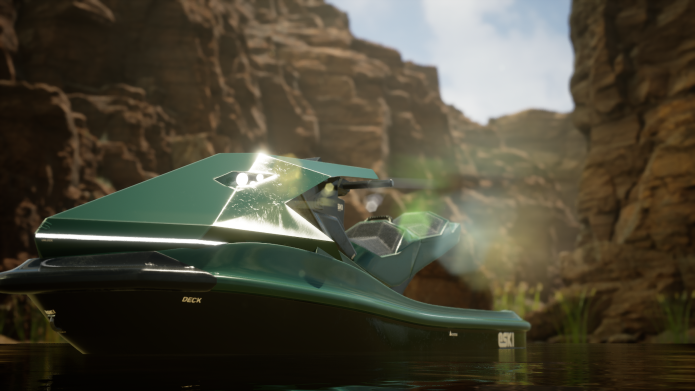 The fully electric motor system allows our product to remain near silent, in contrast to loud conventional gas-powered PWC. Without all the excess noise, riders can fully enjoy being out on the water that much more. The silence of our electric motor lets you explore places you've never been before.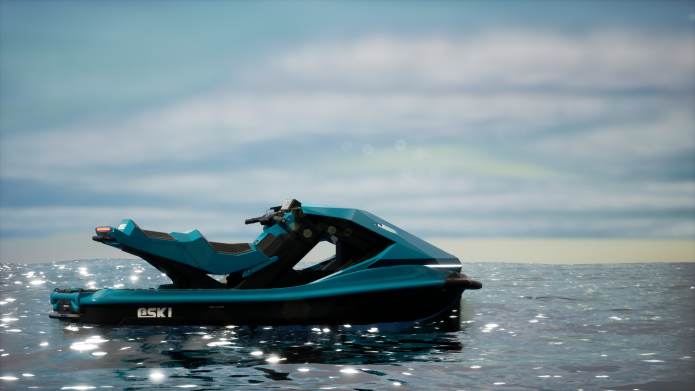 Gas powered personal watercraft, just like your car, require constant maintenance, from oil changes to spark plug replacements, to winterization, the headaches are endless.  
Electric motors completely eliminate the need for these irritating repairs and maintenance! 
No more winterizing your personal watercraft with the electric eSki! Now, at the end of the season you can just charge it, put it away, and be ready for next season without any tiring maintenance!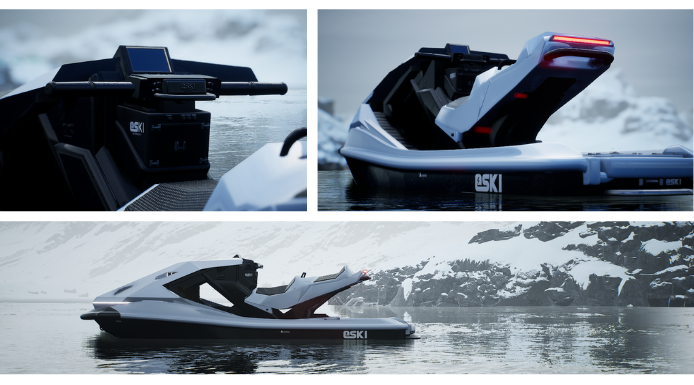 With ultra bright LED headlights and taillights there is no worry about being seen by other boaters ensuring yours and their safety. As the user lets go of the throttle the taillights will automatically turn on to alert those around you that you are slowing down.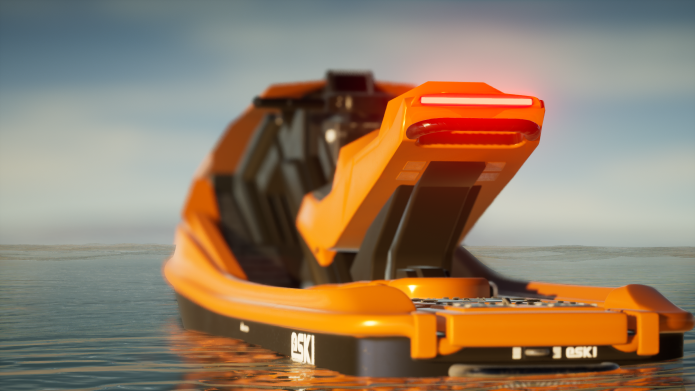 First time riding? Ease into the experience with our learner key! Set speed limits that you feel comfortable with! Our programmable key lets you decide how fast you want to go!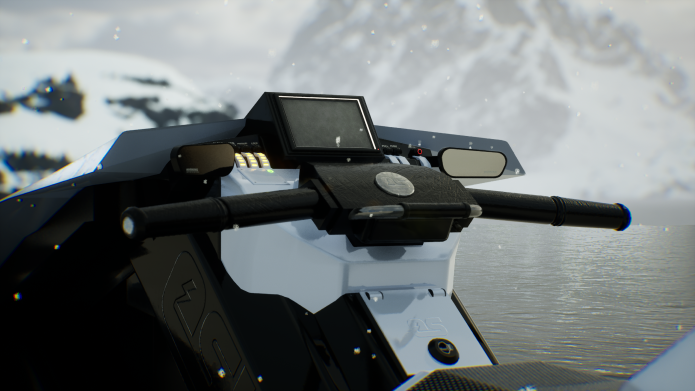 When a rider trying to avoid a collision begins to panic, they typically release the throttle abruptly and full-lock turn in either direction. eSki's off-throttle steering utilizes sensors to recognize these panicked conditions and to correct accordingly. Our system increases thrust slightly enough to maintain movement in the direction the rider is attempting to maneuver!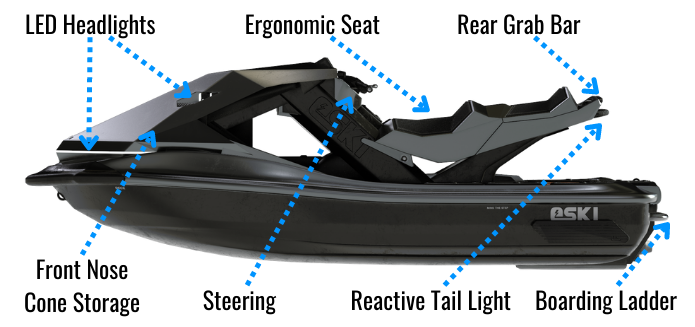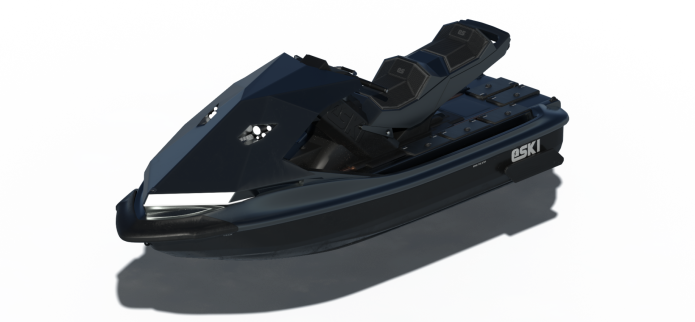 *All specifications subject to change due to further development and testing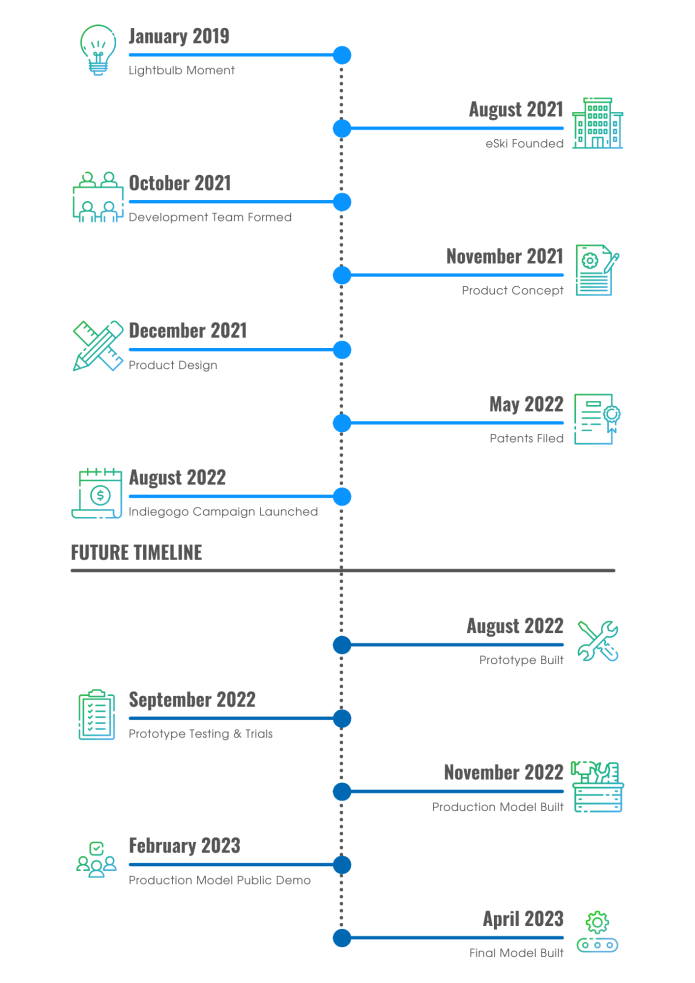 Our project is now well into the prototype phase. Our talented team of engineers have been hard at work designing and implementing the core mechanisms of the eSki. 
Our prototyping process will consist of two phases:
Phase I: A testing model which will be used to perfect our software, hardware, and features.
Phase II: A production model which will be the closest to our market model that potential customers can test out.
Help us bring these prototypes to life!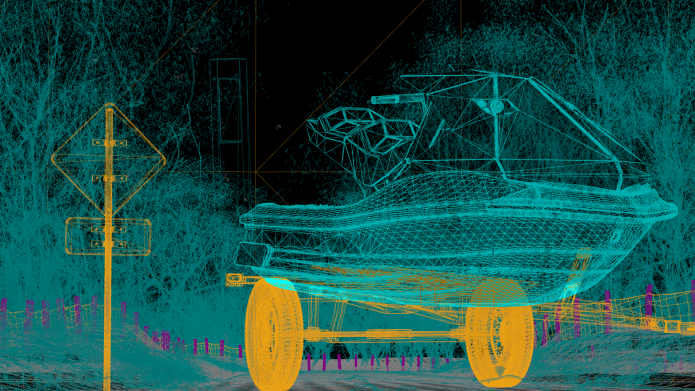 To make our prototype a reality we need your help. We are asking for donations to help cover the costs of developing our prototype.  
We genuinely appreciate all the support we receive. To show our gratitude, we have designed unique perks for your generous support. We couldn't do this without you. 
By showing your support, you become a vital part of our eSki community. Whether you are donating, following, or sharing this campaign, you are contributing to the future of our company.
Even if we do not meet our entire goal, any funding collected will still go to the parts needed to build our prototype.
Our ultimate goal is to produce these electric personal watercraft for you to be able to buy and ride to create unforgettable experiences! Help us get there with your support.

Jack Duffy-Protentis, founder and CEO of eSki, grew up in New England close to the water where he fostered a love of recreational water sports. From a young age, he has always had a fascination with engineering. Jack has combined these passions together to create eSki and develop our distinct electric-powered personal watercraft product. Jack went on to study Mechanical Engineering at Worcester Polytechnic Institute, receiving his degree in 2021.
Jack was diagnosed with Stargardt disease in 2006; Stargardt disease is a rare genetic condition that affects the eyes, causing a buildup of fatty material on the macula, resulting in a majority blindness in the center of the eye. Despite the immense challenges caused by Jack's disability, he has never let it get in the way of achieving his goals. Jack's blindness has forced him to find unique and creative solutions to life's problems; an attitude in which he has carried into his business. Our team is made up of a talented group of individuals specializing in their respective fields including marketing, business, design, electrical, and mechanical engineering.