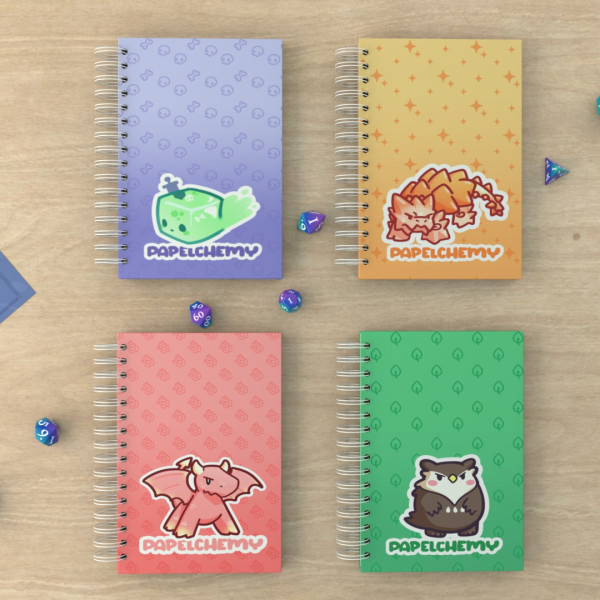 Fantasy Monsters Themed TTRPG Journaling Notebooks
$27,250
raised out of
$80,000
Concept
Write your tabletop adventures down with these cute notebooks and stationery!
Story

I'm Mal, a designer who loves tabletop RPGs, and I have been trying to find cute stationery for my games forever. Since I couldn't find any, I decided to make my own! With your pledge, you'll receive an innovative line of stationery accessories to bring to your next tabletop adventure!
This project will contain A5-sized notebooks containing cute characters, unique pencils, washi tapes, and sticky memo pads designed to help you keep your notes all neatly organized in one place!
Basic stationery is just the beginning. I have big plans to make more elaborated products such as cute area rulers, health trackers, pencil cases, reusable sticker album maps, etc. Still, it all needs capital which I do not possess now. I decided to make an IndieGoGo campaign to get the required funding, and for your help, you will get a notebook at a lower price than retail, along with all the accessories that are unlocked during the campaign!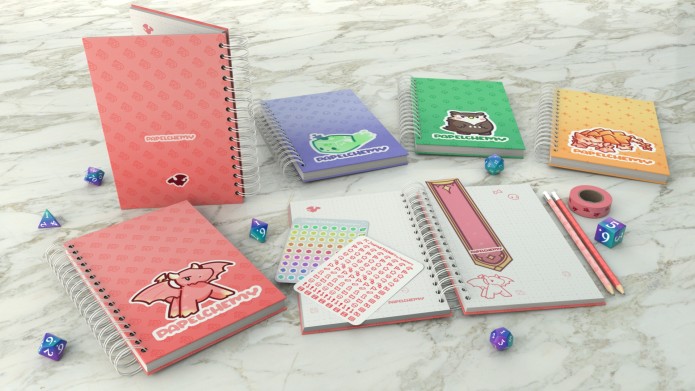 An A5 notebook with metal rings lets you leave your notebook completely open to take notes. In the pages inside, you can see the cute character art along with two different-sized grids that will help you keep information neat and tidy, as well as help the Game Guide plan mini encounters since the grid size is the same size as normal battlemaps! The size is perfect to fit into smaller bags, so you don't need to bring your backpack to every game.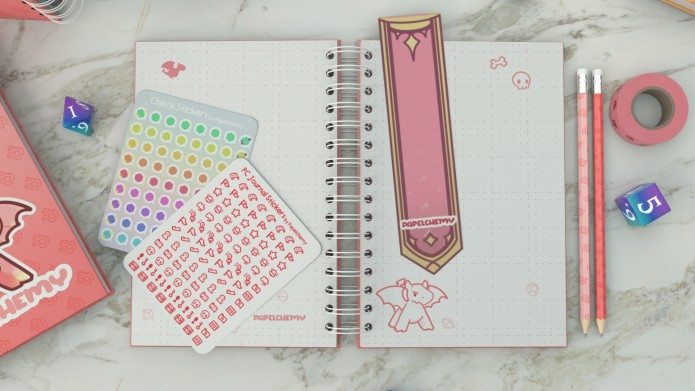 These notebooks will be shipped with stickers of the characters, as well as a symbol system I designed to help you keep track of what you should be writing down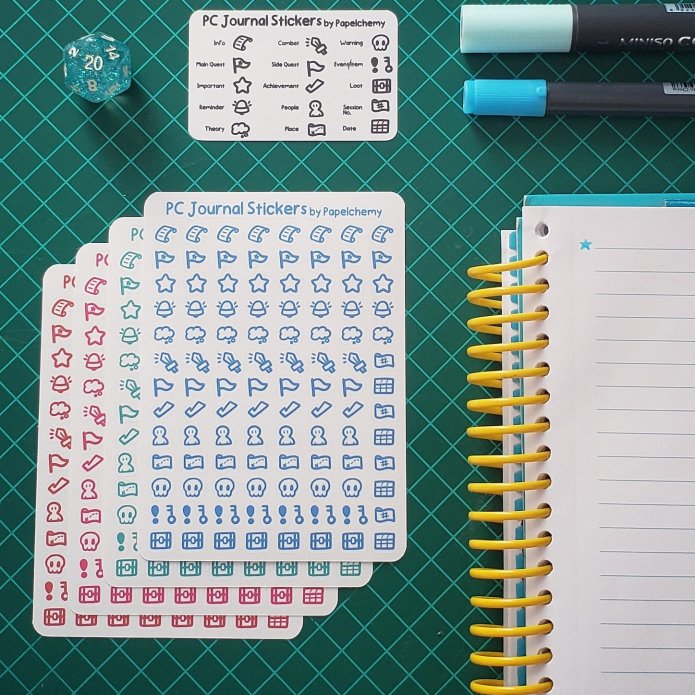 There are four designs to choose from. You can choose any of these when you choose the "single stationery set"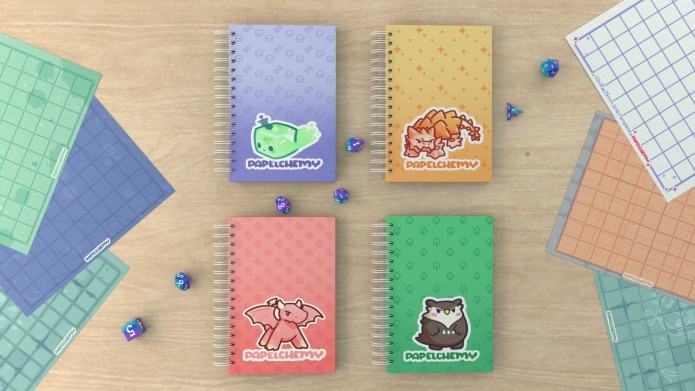 These accessories will be added to the sets as they are unlocked! All pledges will include at least one of each of these accessories with the theme of the design they picked.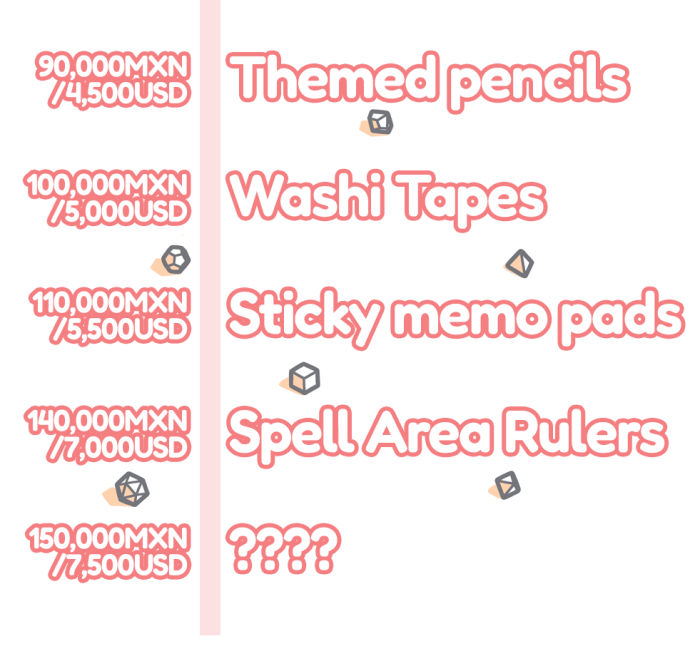 Cute accessories in a mainly male-dominated hobby like dungeons and dragons are hard to come by. These accessories can help the game look less intimidating for newbies and people different to the usual demographic, or simply make someone smile when using them mid-game. Players of this game are diverse, and the options available to show your love for these games should be as diverse.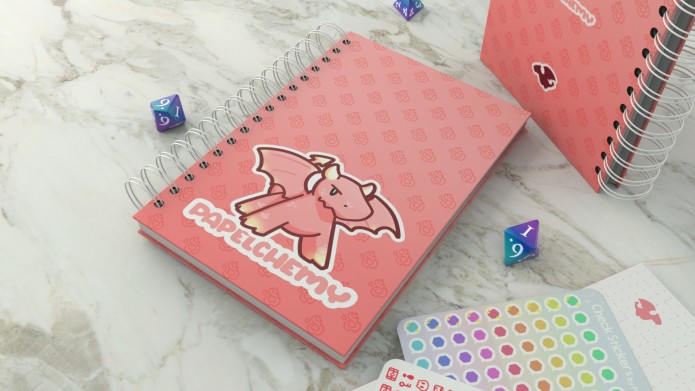 Since the other crowdfunding service available in my country, Mexico, has been promoting campaigns with N FTs I decided to go with Indiegogo, since even when most of my products are made from paper I try to be as environmentally conscious as possible.
Indiegogo also allows for a fixed goal, as in, if the goal is not met you will get a refund of your money. 

I designed all these products, so I can make modifications as needed. The notebooks, the most complicated piece, will be manufactured locally. This will enable me to supervise the production to ensure the colors and standards are right before shipping. However, the washi tapes and sticky notes will be manufactured in other countries. Still, the chosen manufacturers have been recommended to me by other artists, and they have done these types of products before. The designs will be finalized quickly to ship in the planned timeframe.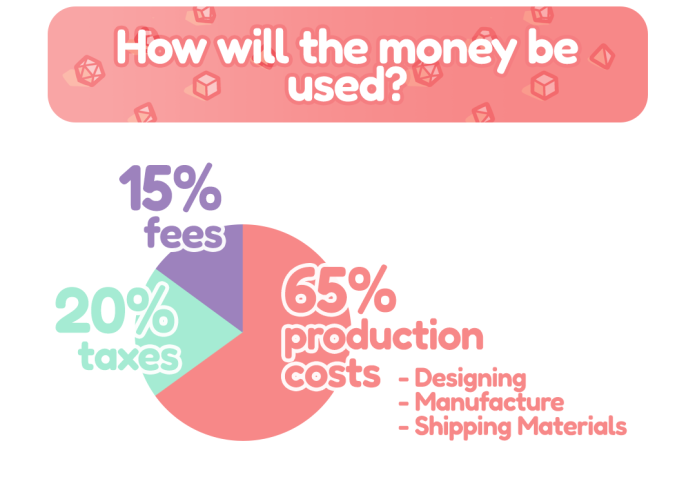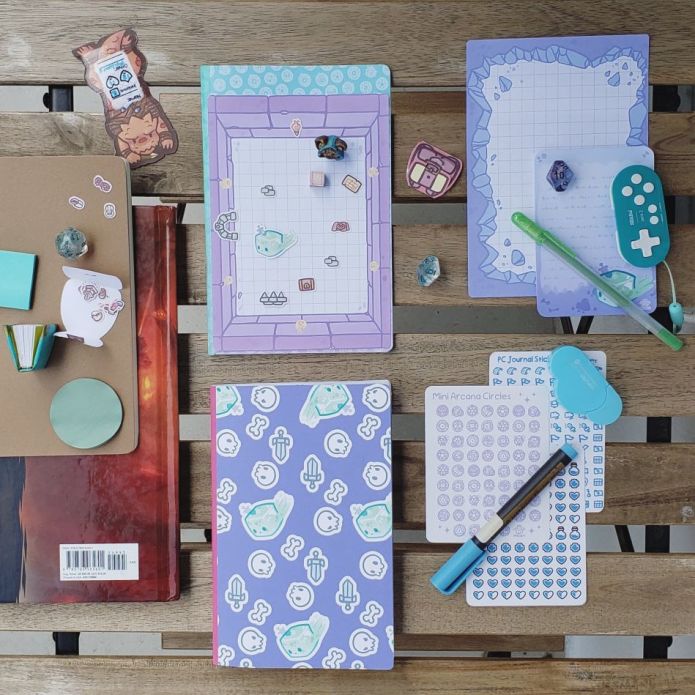 This is a project I have been working on for a few years. If you'd like to learn more or see other products I have released you can check out the links below:
https://ko-fi.com/patymal/shop
Please share this campaign with anyone you think would appreciate cute stationery for their games!