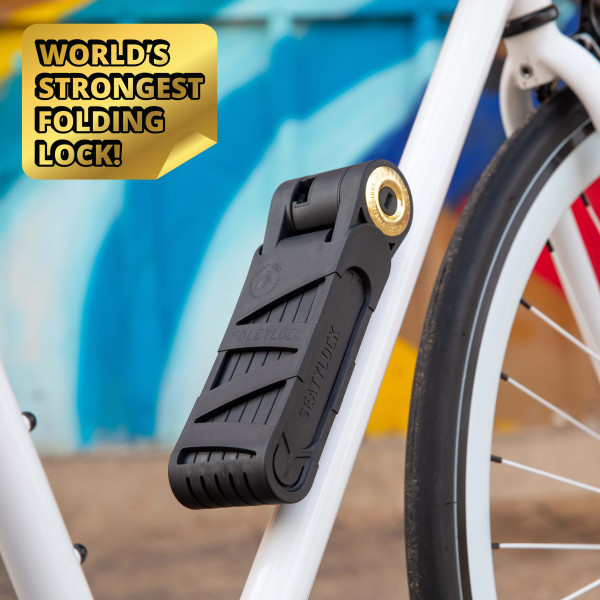 Foldylock Forever
$130,674
raised out of
$10,000
Concept
The Perfect Locking Solution – Strongest Folding Lock Ever Made
Story

Seatylock is proud to present its toughest lock to date: The Foldylock Forever is a premium folding lock with a GOLD Sold Secure rating, the highest security level commercially available. We took everything that made The Foldylock the #1 choice for cyclists and reinforced every aspect — from strength to sleekness— to give you the most resilient lock we've ever assembled. Addressing the needs of urban cyclists head-on, The Foldylock Forever was crafted to elegantly balance versatility and convenience without compromising on security. Not a single inch.

No other folding lock offers the masterful balance of security, comfort, and design quite like the Foldylock Forever. A concert of patented mechanisms and unrivaled production technologies, Foldylock Forever is a private bicycle security detail — and the result of a decade-long pursuit of the perfect bike lock formula.


The Foldylock Forever is the strongest folding lock ever made. It stood up to the sold secure Gold international standard lab test and is rated 18/18 on our security scale. It features extra-thick link bars to withstand 1 meter bolt cutter and aggressive crowbar twist attacks. Its extra-thick rivets are patent protected against the notorious side attack, and its automotive standard locking mechanism cannot be pried or picked.


"The Foldylock Forever is the most secure folding bike lock I've used to date. It makes absolutely NO compromises when it comes to security. I happily use the Forever to secure my bicycle and happily recommend it to cyclists looking for a combination of security and portability."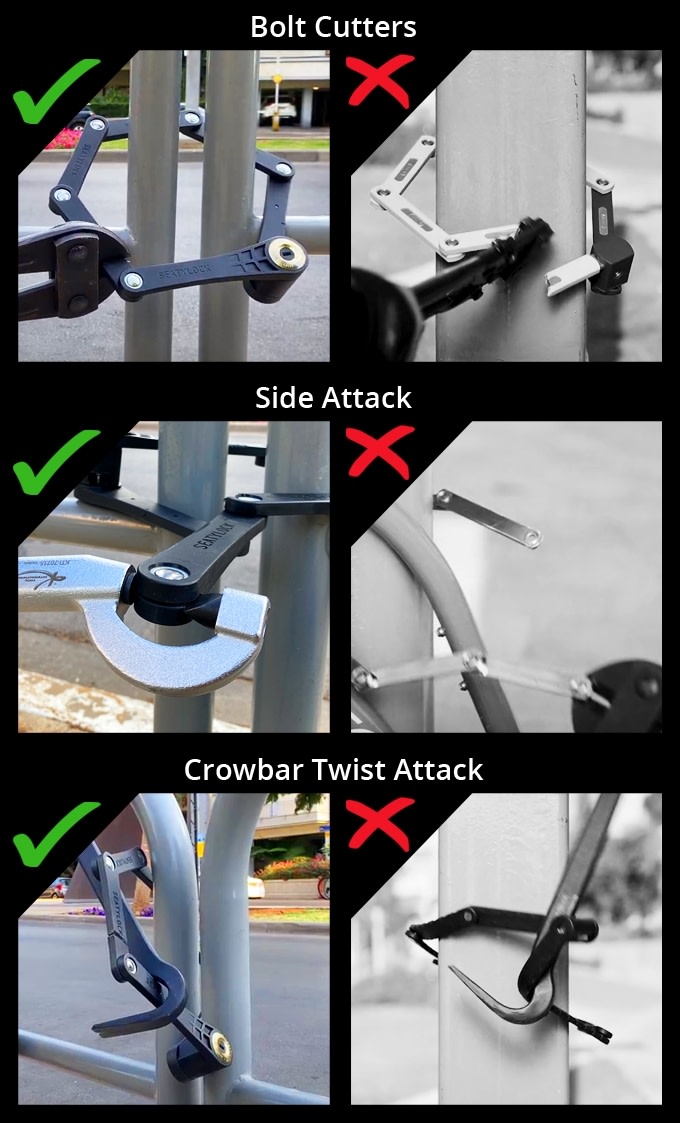 The Foldylock Forever is made out of six hardened steel links over-molded by a reinforced-military grade-UV treated polymer. This makes it both "friendly" to your bike's paint job and protected against the elements – so it will maintain its fresh look for a very long time. It is constructed from anti drilling-hardened-rust free components, so it is built to resist the most violent abuse as well as to withstand extreme weather in the harshest environments. The Forever unfolds to 90 cm circumference (Approx. 35.4 inches) and weighs 1.76 kg (3.88 Lbs), and it's easily carried using a mounting case. It is, by far, the strongest folding lock you can find and is approved for a Sold Secure GOLD security rating. The Foldylock is a machine built to last and serves your needs for a very long time.








We have taken our entire experience and know-how from 3 previous innovative products production (Seatylock & Foldylock Classic & Foldylock Compact). We have mixed it with an intelligent solution for riders struggling to keep their bikes safe. We have, essentially, modified the most elegant and highest quality folding lock and created the world's strongest folding lock to pass Sold Secure GOLD tests. BOOM!!!