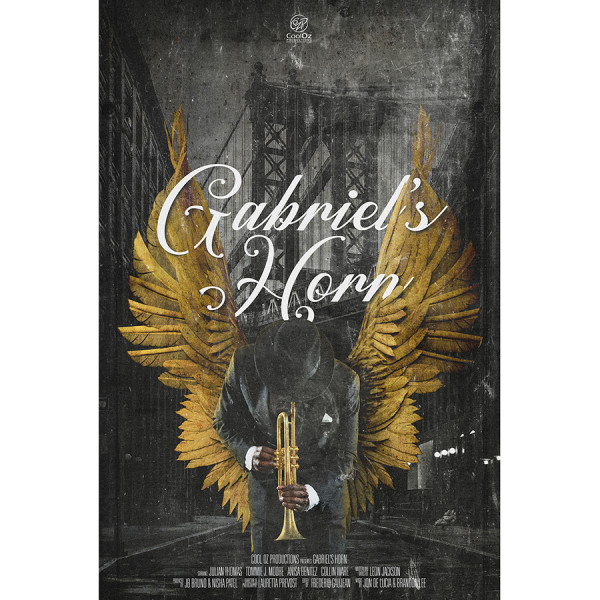 Gabriel's Horn
$2,750
raised out of
$60,000
Overview
https://youtube.com/watch?v=730608021
Concept
An angel struggling with his faith abandons Heaven and takes up residence in a dive bar in Brooklyn
Story
Introduction
I'm Leon Jackson, writer/director of Gabriel's Horn. I'm also the founder of Cool Oz Productions, a Brooklyn based filmmaking production company. We develop Sci-Fi / Suspense character driven films about black folklore in an urban backdrop. 
This film is about going through a paradigm shift in life. It's about losing your faith in your foundation and searching for a new one. This project is my own personal paradigm shift. I always wanted to be a filmmaker, but I took another direction in life. I never gave up on filmmaking though, so when the window opened for me to do this project, I went for it. I realized it's never too late to accomplish your dreams.
This is my first venture in creating a feature length film. We have a great and experienced team to make this film, but we need your help.  I'm hoping you will join the team with your support by pledging. We have some great perks:
Digital Movie Poster
Digital Magazine – Join us on this incredible journey as we make this film. We will be documenting the entire filmmaking process and publishing it in a monthly digital magazine.
Be an extra in the film!
If you can't support us financially, you can support us by sharing this post of your social media platforms.
If you need more information on the project, click the below link to access the film's Pitch Deck:
https://indd.adobe.com/view/1fa7110d-bcc4-4d5c-…
Story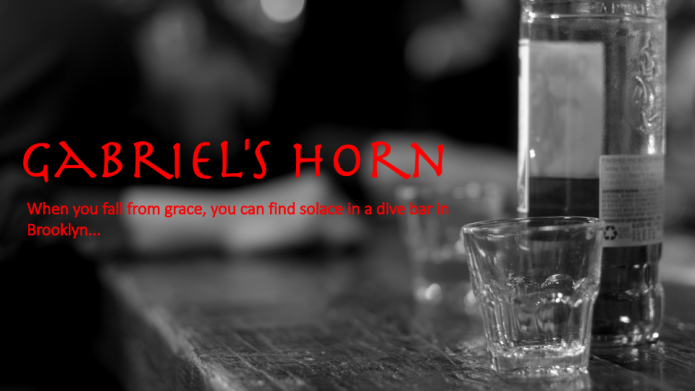 Gabriel, the archangel is lost, his faith is gone. He takes his horn, abandons Heaven, and falls to Earth in search of a new foundation. He takes up residence in a dive bar in Bushwick, where he plays red-hot jazz, drinks to forget, and numbs the pain with a different woman each night. Gabriel is content with his new lifestyle—until Heaven wants him back.
Our Goal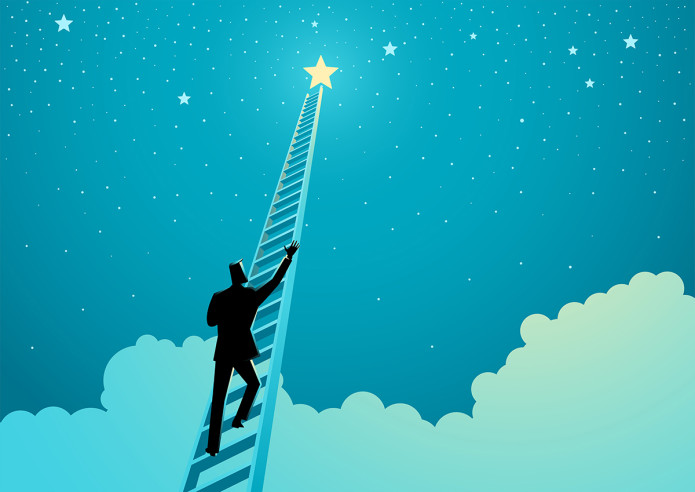 This film will utilize the SAG Ultra Low Budget Project Agreement which applies to films shooting entirely in the United States with a maximum budget of $300,000. The budget for Gabriel's Horn is $285.916.
Our goal is to raise $60,000 from our crowdfunding campaign. Based on our calculations of potential supporter we can reach and will pledge, we calculated that we can raise $60,000. Although this falls short of the film's total budget, $60,000 will secure:
Talent ($21,000)
Film locations ($25,000)
Soundtrack ($14,000)
If we are able to secure Talent, Film Locations and the Soundtrack (hiring composers and musicians / booking studio time) for the film, we would look more attractive to private investors, which will fund the remaining budget for the film.
The Team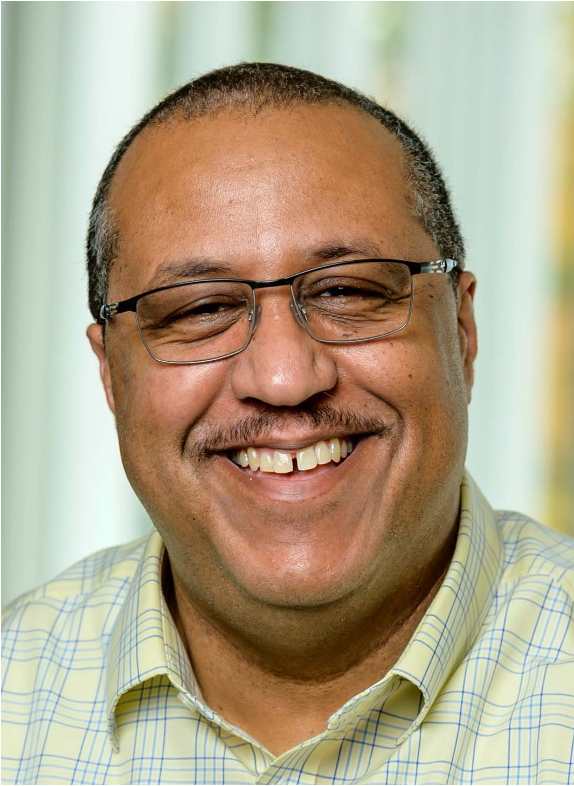 Leon Jackson – Writer/Director
Leon Jackson is the founder/president of Cool Oz Productions, a Brooklyn-based filmmaking production company that develops Sci-Fi/Suspense, character driven films about black folklore against an urban backdrop. Leon is a screenwriter and director. He studied Digital Filmmaking at NYU, and has written, directed and edited several short films, business, and educational videos. Gabriel's Horn will be his first venture into directing a feature-length film. 
Leon's expertise falls under data analytics and software engineering. He has worked in the pharmaceutical industry and public sector for over 30 years. He specializes in data visualization and presentations. Leon lives life based on the following philosophy, "Whatever your dream is, it is not too late to achieve it. Your final chapter hasn't been written if haven't found fame and fortune by the age of 21."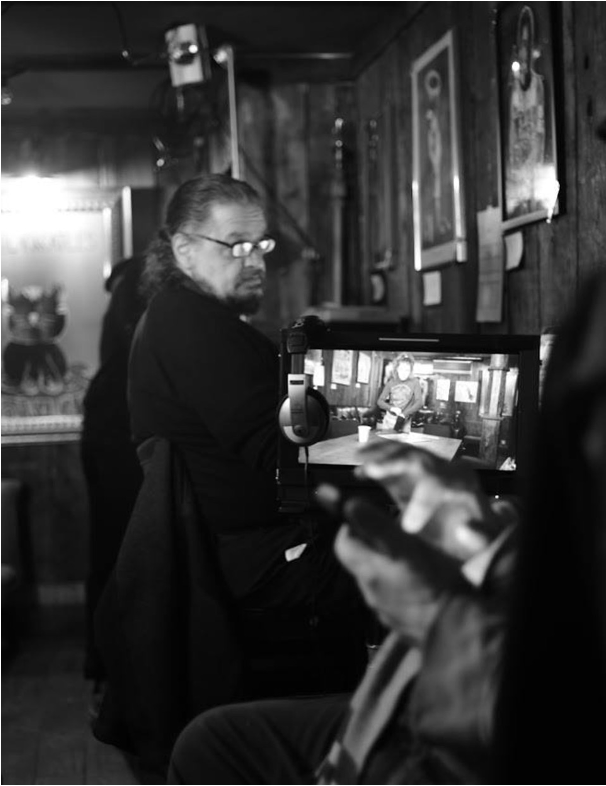 JB Bruno – Producer
JB Bruno has worked in theater, radio, film and television for over 30 years. Much of his early career was in theater, where he was Artistic Director for companies in Allentown, PA and on Theatre Row in his native NYC
He served as Director of Operations for Gun for Hire, the production services division of Oscar-winner Shooting Gallery. He taught producing and line producing at New York Film Academy. As producer and First Assistant Director, JB has guided dozens of first-time feature directors through the process of bringing their vision to the screen on an indie budget. He has also served as script doctor for different producers.

Nisha Patel – Producer
Nisha Patel joined Cool Oz Productions in late 2020. She is a Rutgers University Alumni with a computer engineering degree. For over 15 years, she has been providing analytics and data driven forecasting in areas ranging from project management, strategy, and operations. Her specialty in Data driven Sales and Marketing Analytics has provided her team with valuable insights into budgeting, project management and scheduling in the financial and pharmaceutical industries. 

Director of Photography – Lauretta Prevost
For fifteen years Lauretta has brought a cinematic style to her documentary work, and a deeply empathetic sensibility to her narrative films.  Her first feature documentary received a grant to film in Cuba in 2004. Her first narrative feature filmed in 2008. Lauretta grew up in Germany and Virginia, and studied film history and visual culture at the College of William and Mary. She took filmmaking courses in London via NYU, and training and development courses with the BBC. Lauretta's fiction filmmaking ranges from feature films to shorts, drama to comedy, TV pilots to the big screen. She is most interested in creating compelling, thoughtful work, whose style derives from story. Lauretta has shot four full-length feature films, and over the course of her career, dozens of short films. Her narrative camerawork has screened at festivals including Sundance, Tribeca, and the Manhattan Film Festival, and received awards and grants from groups such as the Directors's Guild of America, NY Women in Film and Television, and Panavision.

Casting Director – Sara Koch
Sara Koch Casting is a boutique casting agency that takes pride in providing performers that most accurately embody her producers, writers and director's imagery while always finding talent and potential outside of the medium. Sara Koch Casting is also aware of consistently offering consideration and respect of the agents, actors and actresses at all stages in the audition process.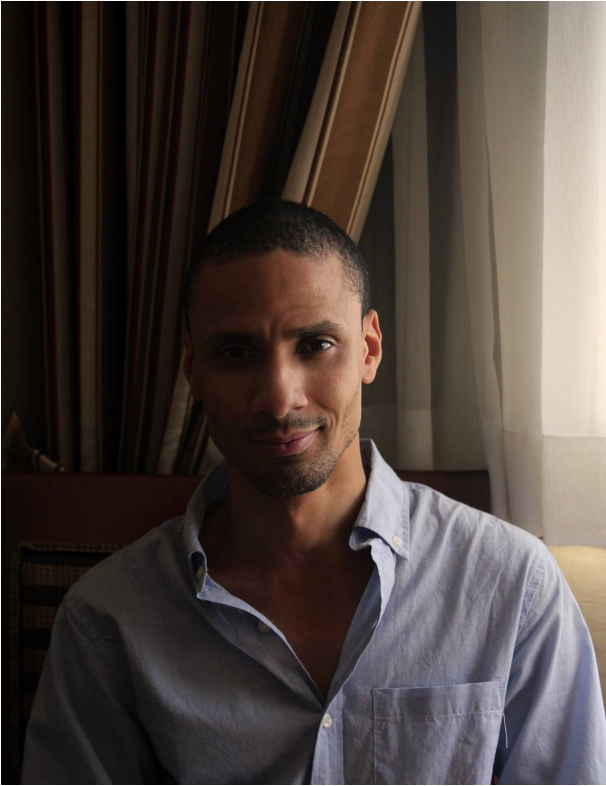 Editor –  Fredric Guajean
Fred splits his time between Corporate and independent filmmaking. He was Assistant Vice President of Video Production at Citi Bank for over 7 years. He formed his production company Pieces of 8 Productions in 2006. 
Fred has been edited feature films, corporate and educational videos for over 15 years. He studied Media Studies and English Literature at NYU and The New School.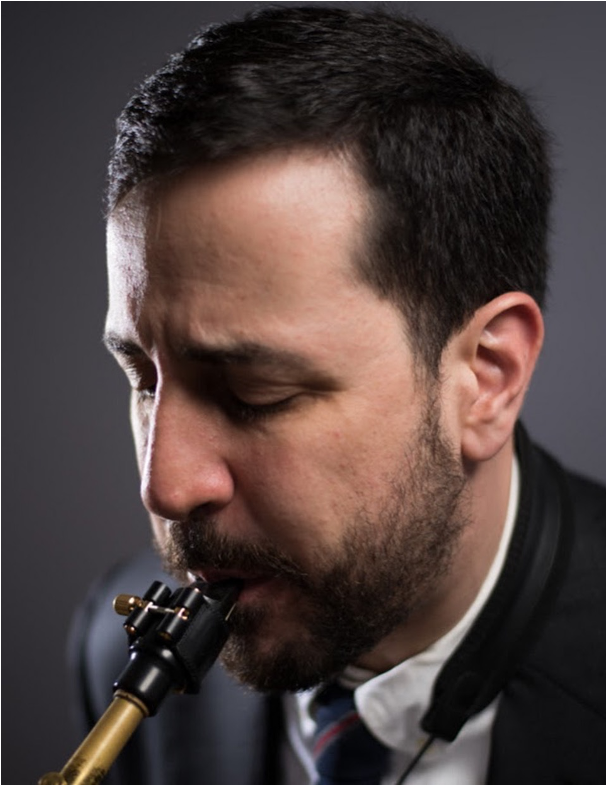 Composer – Jon De Lucia
Jon De Lucia is a Brooklyn based saxophonist and composer. Originally from Quincy, MA, Jon has become an integral part of the New York scene. Predominantly a student of jazz, he also has a deep interest in the folkloric music and instruments of Cuba, Japan, Ireland and Italy, having performed on a variety of ethnic flutes, drums and stringed instruments. Jon is the author of Bach Shapes, a new method book for saxophone focusing on the music of J.S. Bach. He continues to compose, arrange, perform and teach privately and as an Adjunct Lecturer at City College of New York in New York City.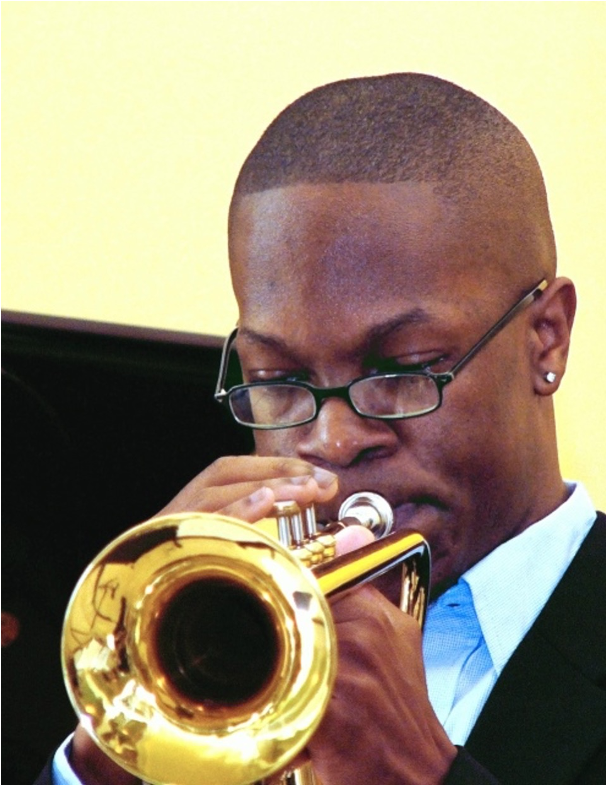 Composer – Brandon Lee
Brandon Lee is a jazz trumpet, composer, arranger and educator based in New York City. Lee found his love for jazz at 11 and never looked back. At 16, Lee made his first connection with Wynton Marsalis through Essential Ellington. In 2001, Lee was 1 of 18 students chosen in the inaugural class of the jazz studies program at The Juilliard School. In February 2018, Lee was awarded his first Grammy as a sideman on Christian McBride's big band album, "Bringin' It". As a leader, Lee has recorded three albums: "From Within" (2007), "Absolute-Lee" (2010), and his latest, "Common Thread" (2017). He also co-leads a 10-piece group called the Uptown Jazz Tentet. In March 2017, Lee released its first album titled, "There It Is."  While Lee works mostly as a sideman for the Count Basie Orchestra, Christian McBride Big Band and several band in NYC, he makes time to lead his own musical projects. In these projects is where you will hear the full depth of Lee's personality and musicianship.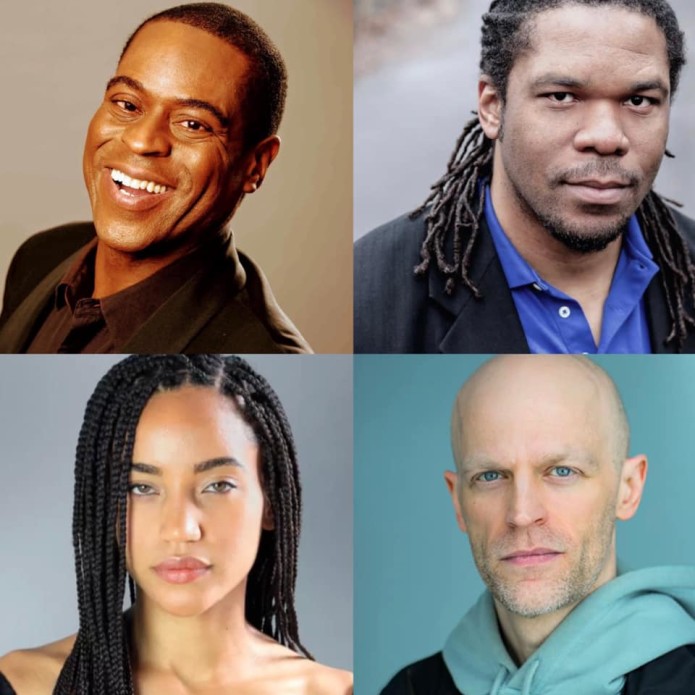 Cast in the Trailer
Julian Thomas as Gabriel
Tommie J. Moore as Michael (and Announcer)
Anisa Benitez as Feather
Collin Ware as Sid.