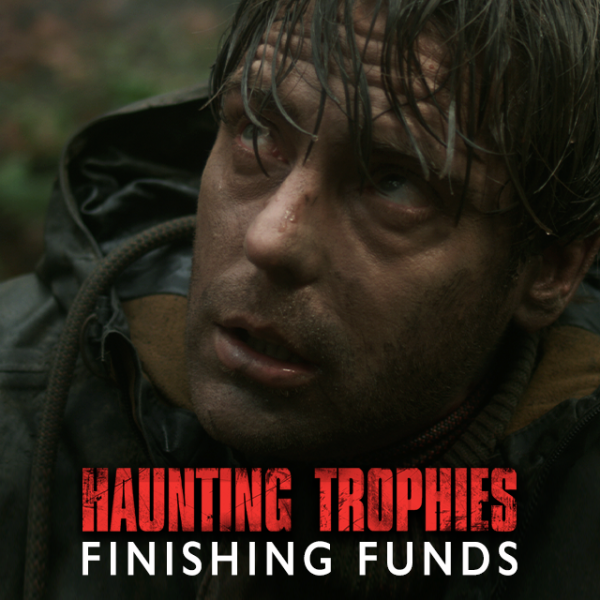 HAUNTING TROPHIES MOVIE – FINISHING FUNDS
$730
raised out of
$50,000
Concept
This is the post-production finishing funds campaign for Haunting Trophies, a mind-blowing thriller.
Story
WE NEED YOU TO FINISH THIS MOVIE AND BLOW YOUR MIND!
Following the success of our recent feature films the multi award winning  "The Shepherd" and "The Basement" we are working on  a mind-blowing thriller full of unprecedented twists that will ensure a gripping feature with "HAUNTING TROPHIES". 
We've already shot 29 days, so the principal photography is completed, and now we need your help to finish this project.
BEHIND THE SCENES VIDEO
We'll publish a new behind the scenes video every week!
STORY
A young man hiking deep in the woods finds a mutilated female corpse manipulated in a bizarre manner. Shocked by the discovery, the man realizes that he is not alone on the scene. The murderer starts hunting him in order to protect his identity. The man begins to run for his life and shortly he finds a kidnapped girl who is next in line to be slaughtered.
The man manages to break free with the girl and the police are soon on the scene but things become more complicated:  it turns out that the murderer works for the police, and he is in charge of this investigation. A bloody and cruel manhunt begins in the wilderness, and the young couple have to fight not only for their lives, but also for their innocence.
PREVIOUS TITLES
Thanks to many lovely people around the world we were able to produce two feature films through Indiegogo. Both titles were quite successful, and we were able to make deals with distributors so our movies were officially released almost all over the world.
THE SHEPHERD (2019)
Making this movie was a life-changing experiment for all of us. We've won 31 awards all over the world, and the movie was released in many countries all over the world.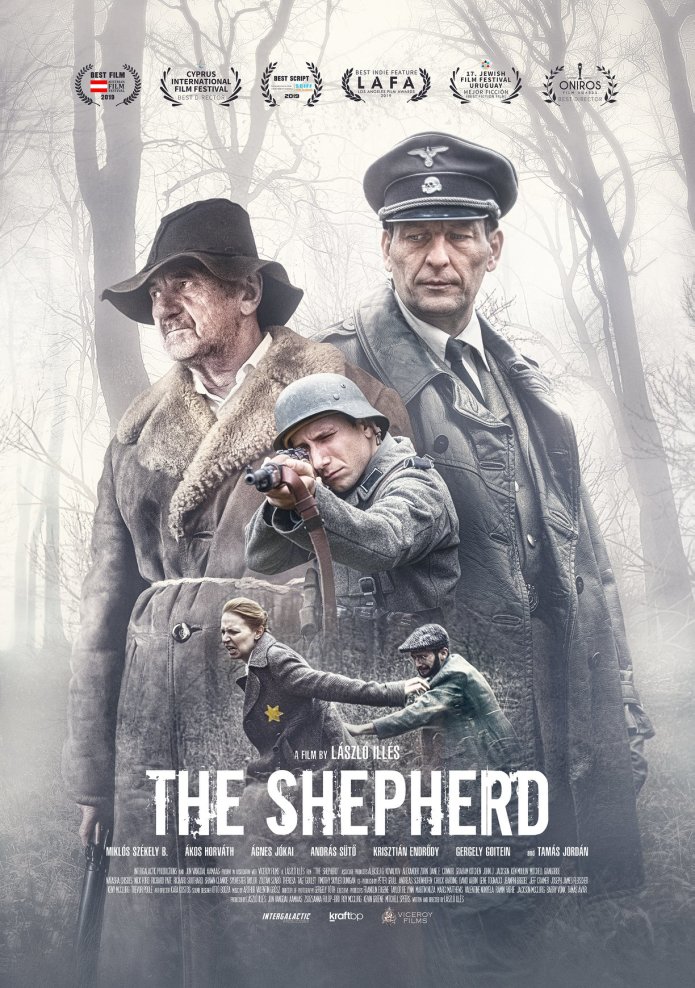 STORY:  Hungary, 1944 – The main character is an old shepherd, who lives alone on a ranch. After his daughter got killed by Nazis, he decided in his grief to save as many Jewish lives as possible.
TRAILER
IMDB: https://www.imdb.com/title/tt9202076
THE BASEMENT (2017)
Our first feature film was a horror film, 'The Basement', that was officially released in 29 countries theatrically, on DVD, Blu-Ray, VOD, and Television winning raves reviews from audiences.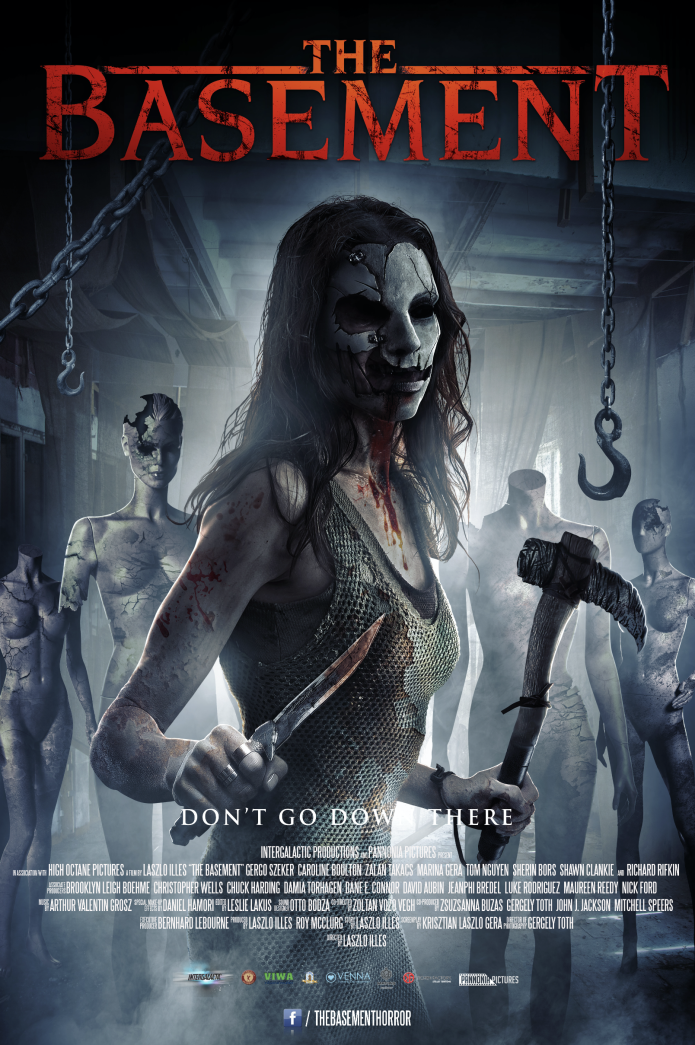 STORY: A group of international students explores a basement that has been abandoned for years. But what starts off as an exploratory séance ends in bloody mayhem when a malicious entity is summoned.
TRAILER
IMDB: https://www.imdb.com/title/tt4942478
WHY WE NEED YOUR HELP?
We couldn't be more thankful to all our previous supporters, because with their help we were lucky enough to start living our dreams and make feature films. 
We have been working in the film industry passionately for more than a decade, so we learnt how to make high-quality movies with a small budget, but we are not able to create something with no money at all. 
Even though almost every crew member is supporting the movie with their free work and we are using our own equipment (camera, lightning, grip), we needed money for travel, accommodation, locations, props, costumes, practical effects, extras, rental.
We've successfully completed the principal photography a month ago, we had 29 shooting days in total.
To be able to finish the movie we need funding for the following items:
– 3 additional shooting days
– Editing
– Color Grading
– Recording the score with an orchestra
– Sound Post-production
– Dubbing
– Mixing sound in a theatre
– VFX
– Poster
– Festival fees
We really need your help to finish this amazing film!  Claim a perk and join our award winning team! Thank you!
YOU CAN FOLLOW THE PRODUCTION ON FACEBOOK:  http://facebook.com/hauntingtrophies
IMDB: https://www.imdb.com/title/tt12937954/
IF YOU HAVE ANY FURTHER QUESTIONS, DO NOT HESITATE TO CONTACT ME: LASZLO.ILLES@INTERGALACTICMOVIES.COM