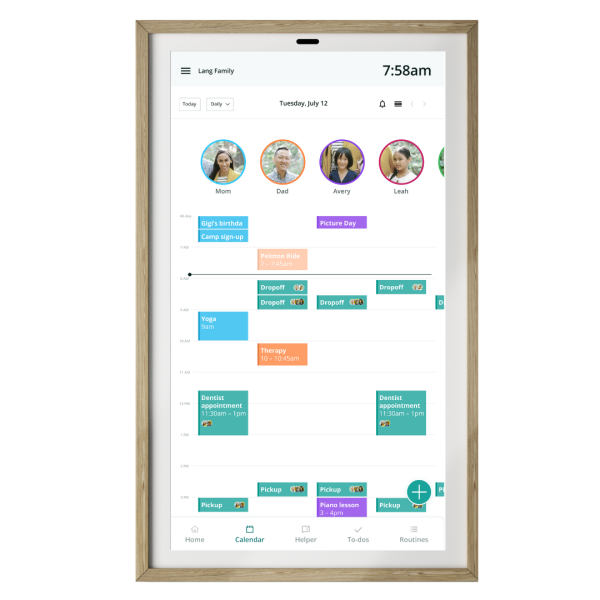 Hearth Display: Family Bulletin Board, Reimagined
$364,118
raised out of
$25,000
Concept
A digital calendar and task manager to organize your household all in one place.
Story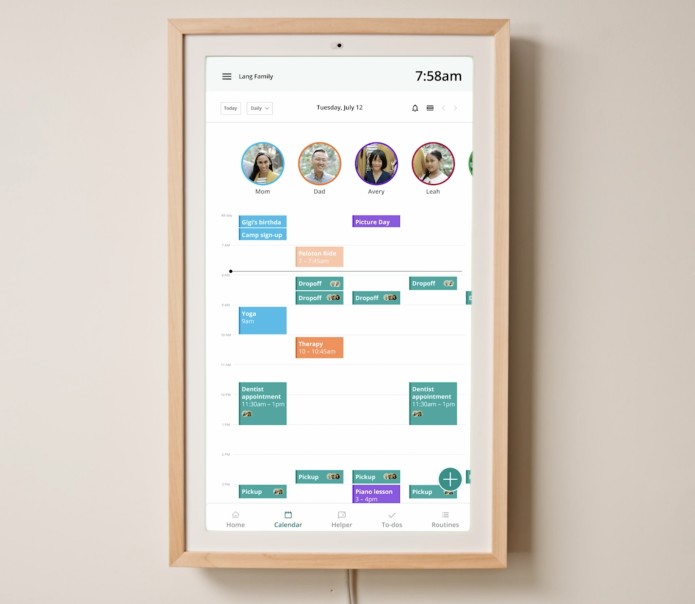 Hearth Display is a visual, intuitive family management system that modernizes household planning with digital tools. Hearth organizes everything in one place so you can visualize what's happening with your family from your home or on the go!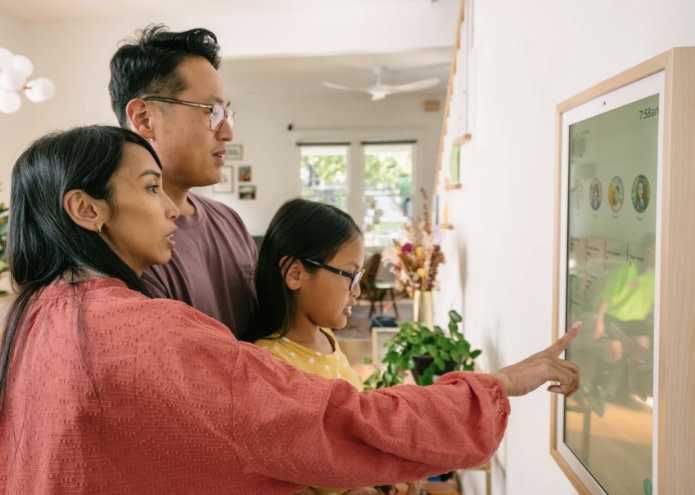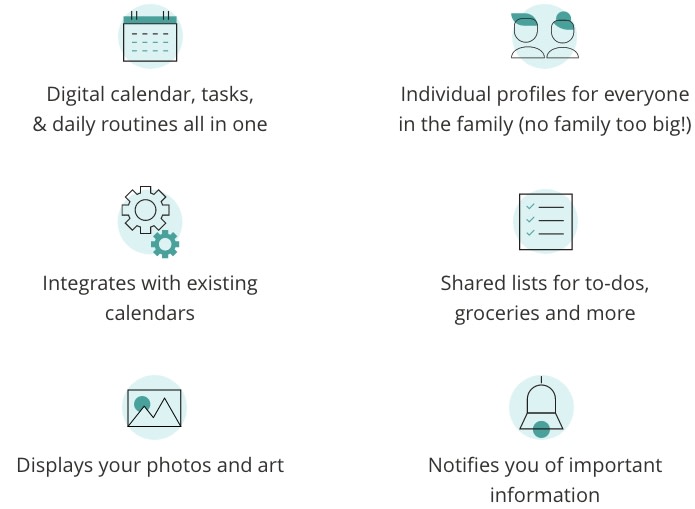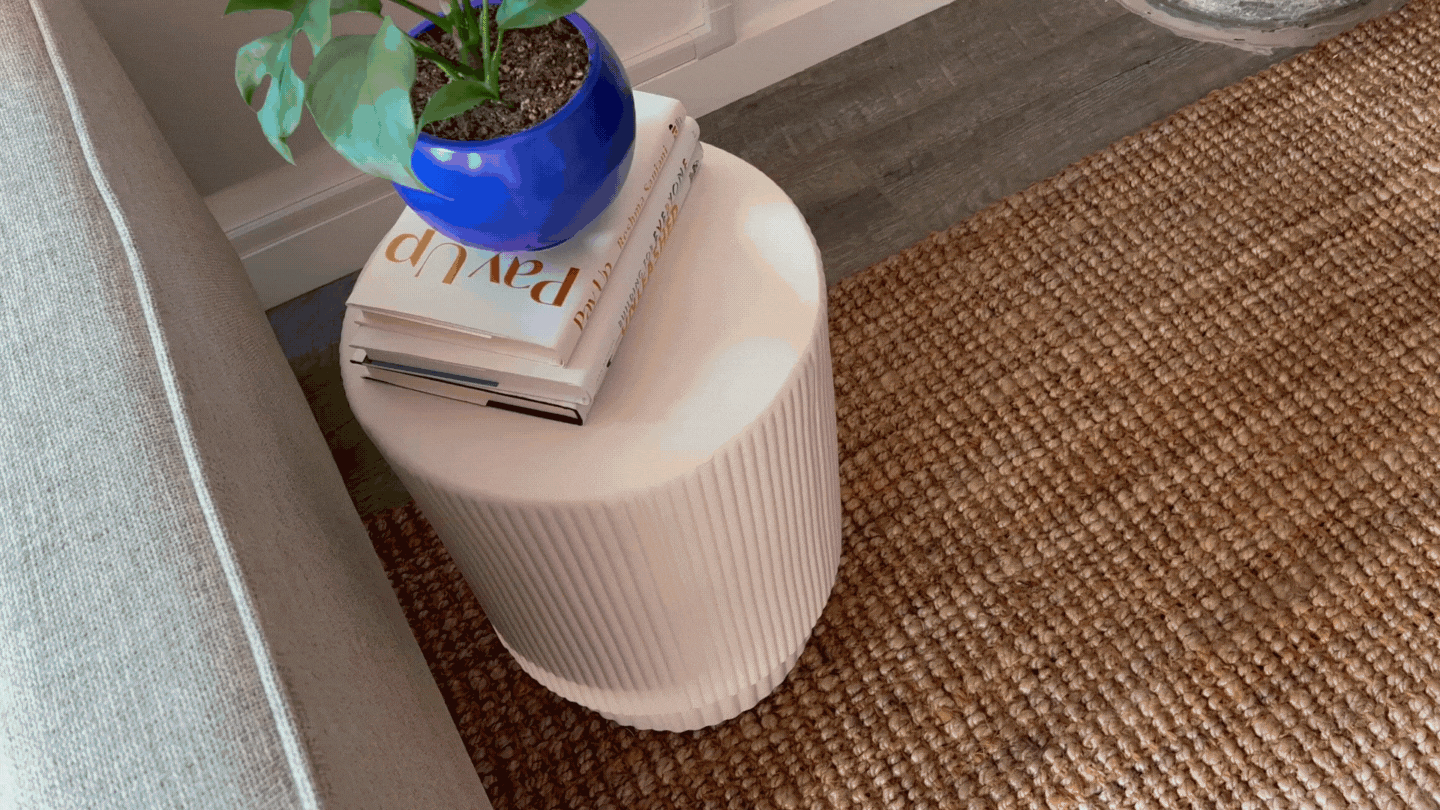 Ditch the chaos of whiteboards, to-do lists, chore charts, and post-it notes. Hearth Display is the first system to combine all your disjointed information into one central location.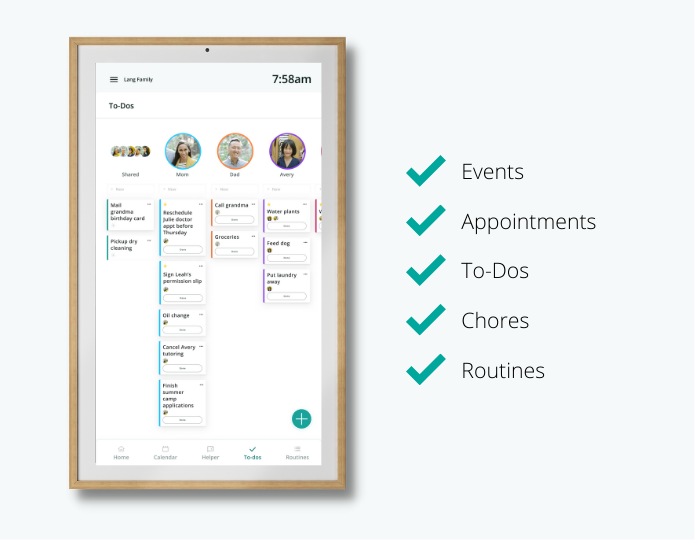 Everyone in your home can input events, appointments, to-dos, chores, and routines to coordinate and stay on track together.

Managing a family is harder than ever before: there are 15 things on your to-do list, coming from 7 different people. You probably feel stressed. We did too – so we set out to change it.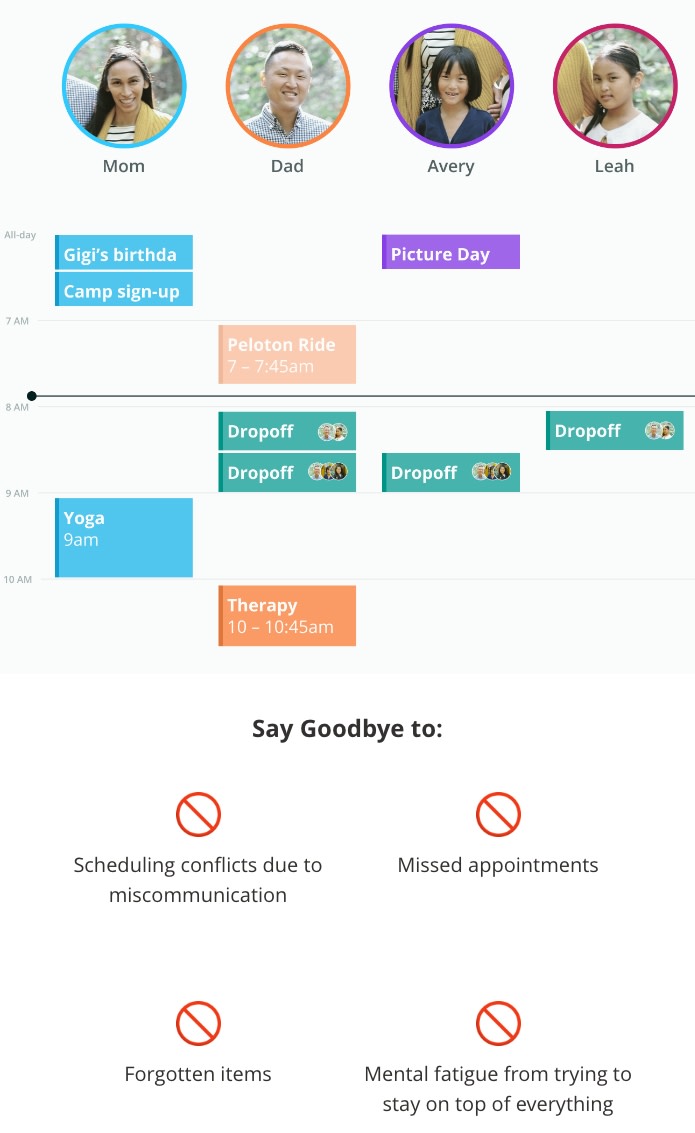 Hearth Display becomes your organizer, delegator, and manager so every member of the family is aware of schedules and responsibilities without one adult having to do all the work.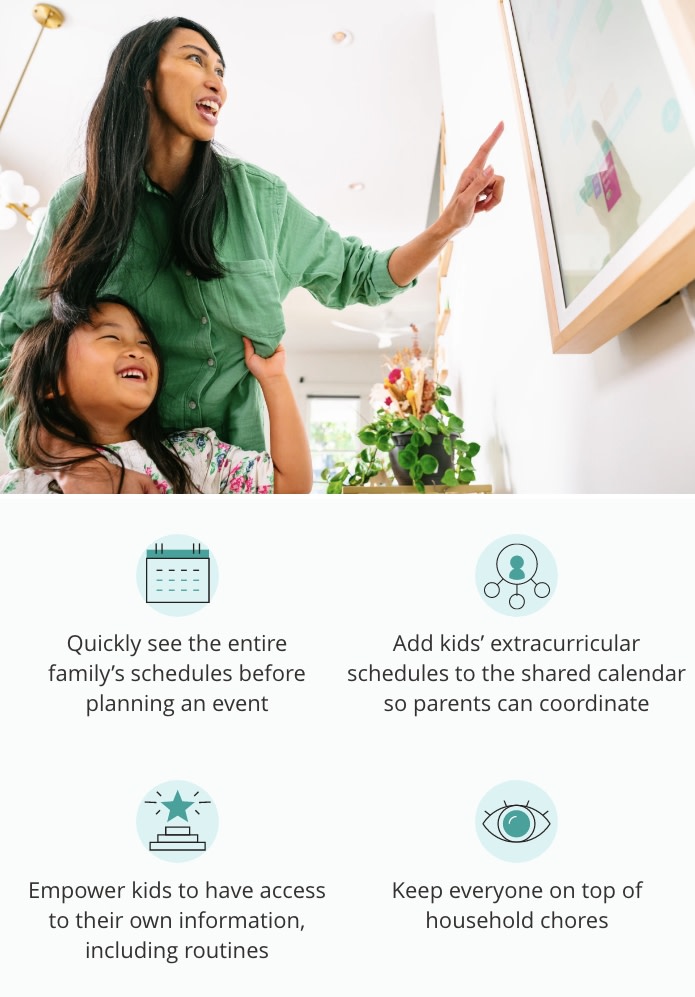 Hearth can support a family of 3 or a family of 20 (the babysitter and dog too). Enjoy access to unlimited profiles no matter how big or small your family is.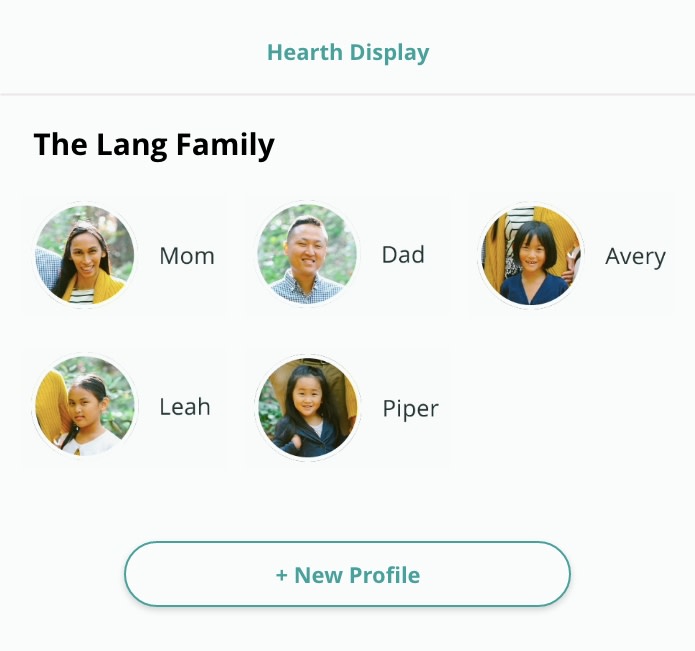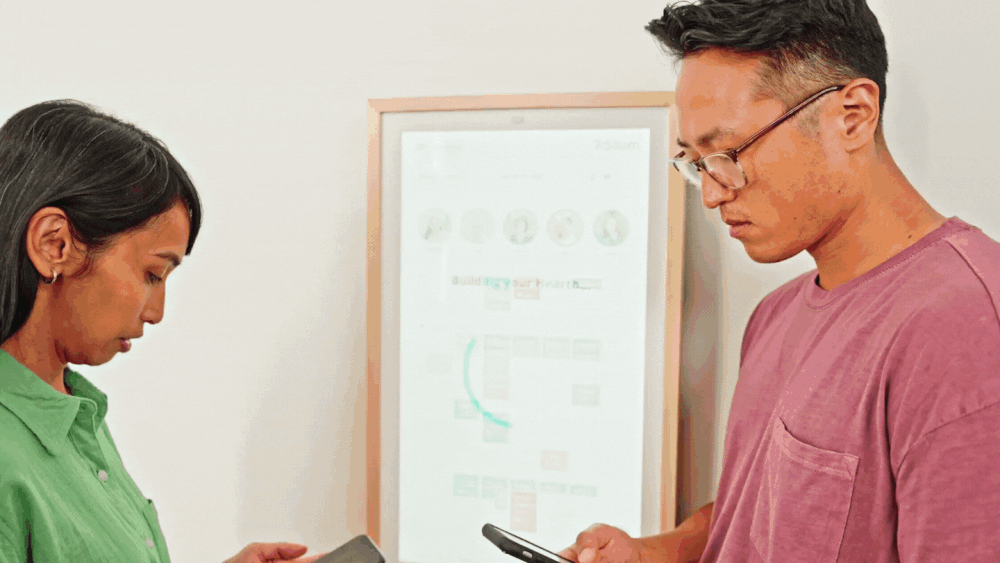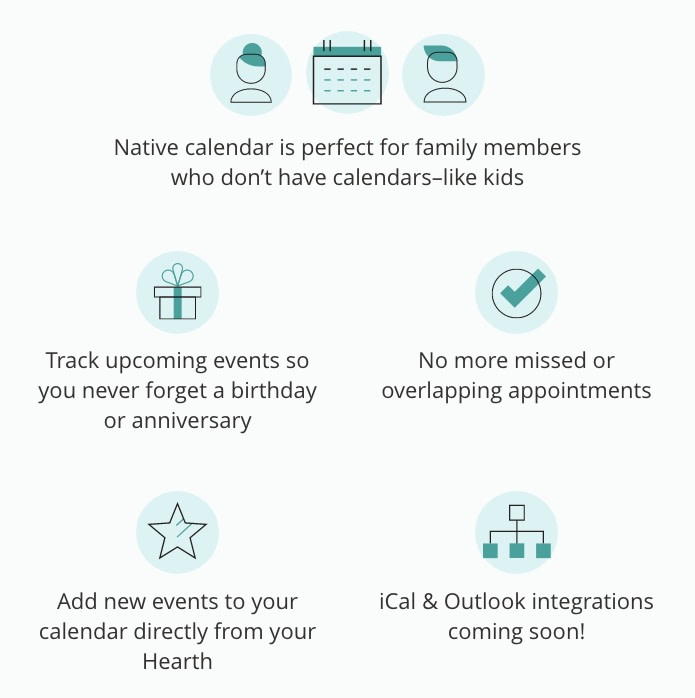 Keep everyone organized by having all your family to-dos in one central place that everyone can see. Easily delegate or assign tasks to other family members. Or pick up the slack by grabbing a to-do from your family's "shared" list.

Why waste time manually uploading a season-long soccer schedule when you can snap a photo and let Hearth Helper input all the details for you?
Simply text or email a photo of information that you want to be added to Hearth and it will automatically get uploaded to your calendar.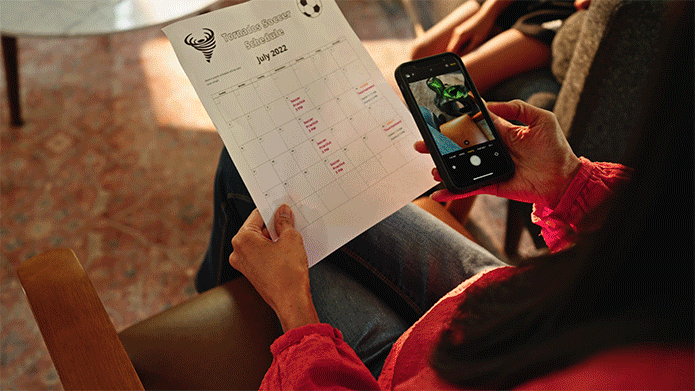 The Hearth "Routine Builder" encourages proactive participation through the visualization of information and gamified incentives.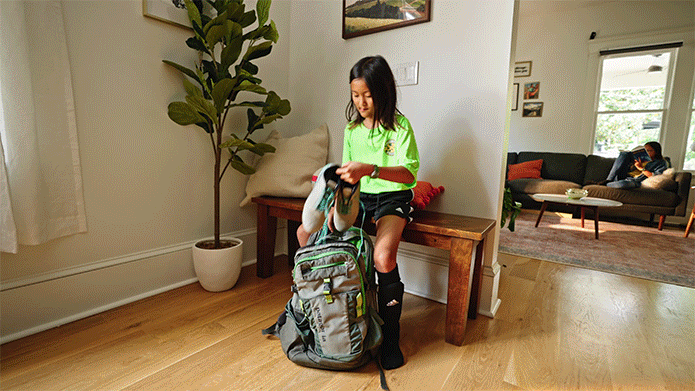 This empowers kids to strengthen life skills like time management and decision making.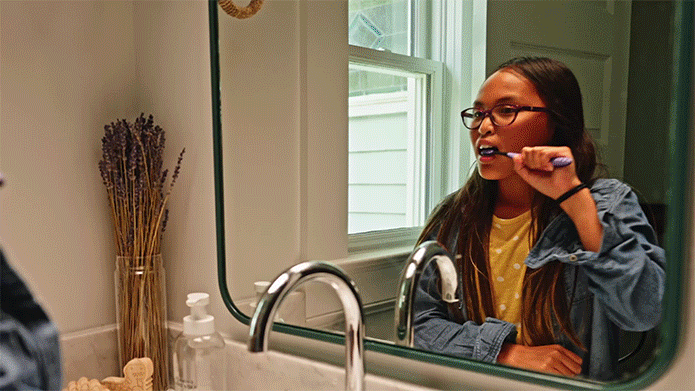 Manage parental controls, like profiles and settings, as well as your family information shown on your Hearth, from our web app – with added features coming soon!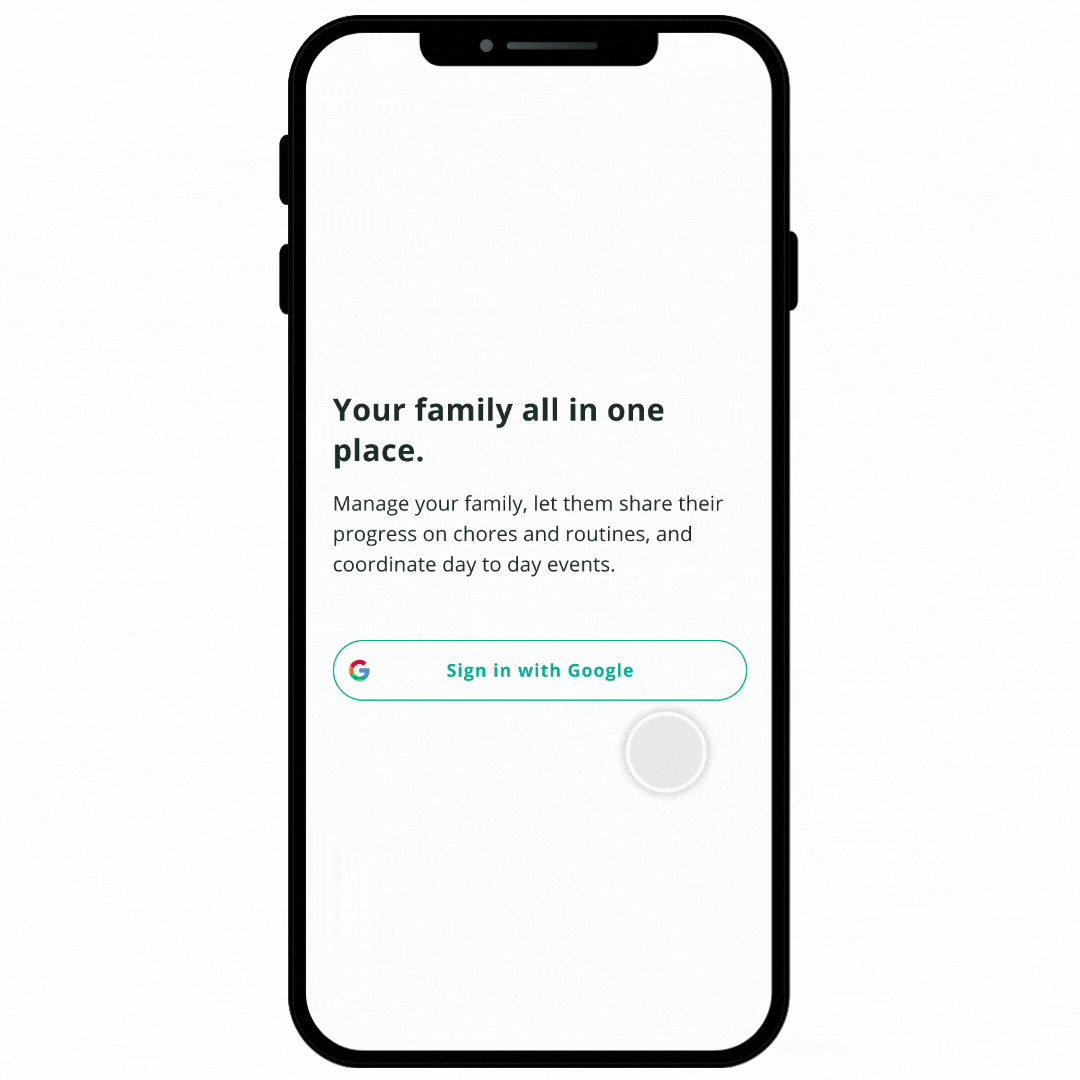 Hearth is a beautiful yet non-distracting display designed to fit your aesthetic. Choose a frame finish that works best with your existing home decor.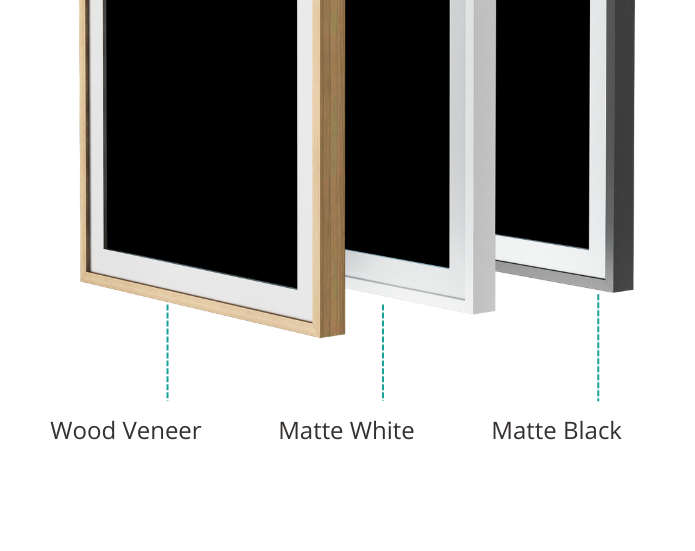 Wipeable, anti-glare touch screen
Auto-dimming feature helps Hearth blend
Bluetooth & WiFi enabled
Built-in clean power cord management
Low profile against the wall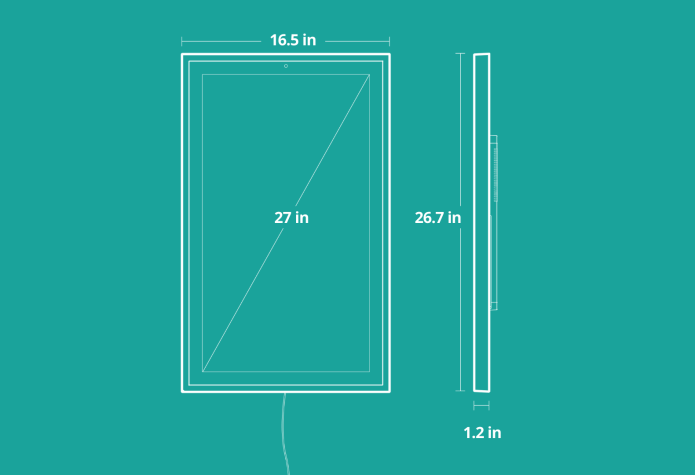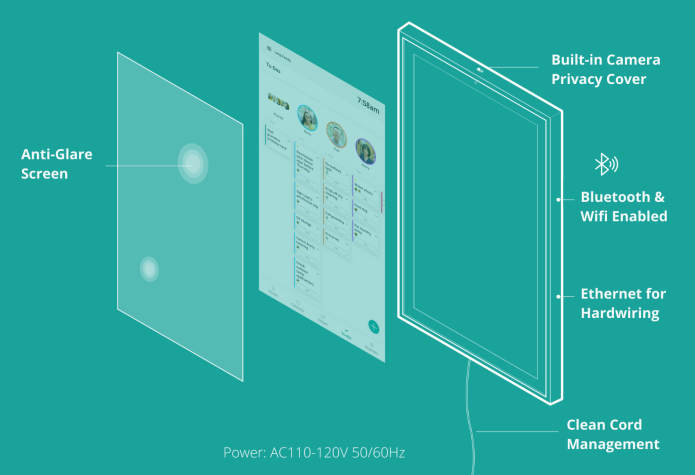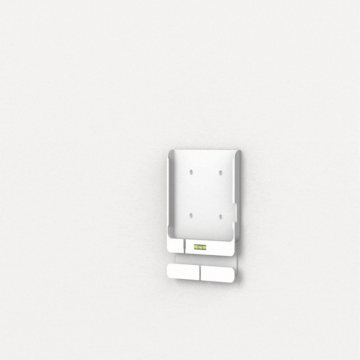 Pick the perfect spot in your home
Install Hearth Display on your wall (It's easier than mounting a TV!), or use Hearth's white-glove installation service (for an added fee)
Connect your Hearth to WiFi & scan your personalized QR code to set up your account 
Add your existing Google calendars if you want and invite your family members
Add your family's to-dos, choose from Hearth's suggested routines or personalize your own, and more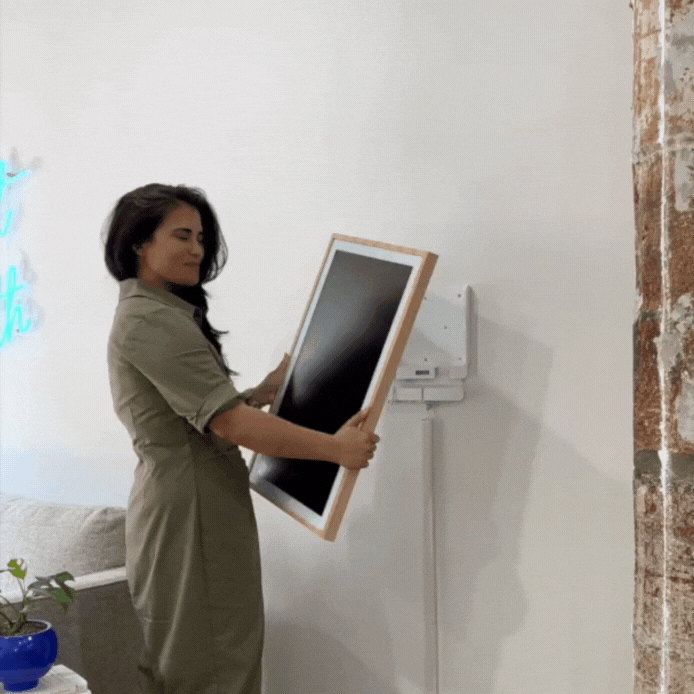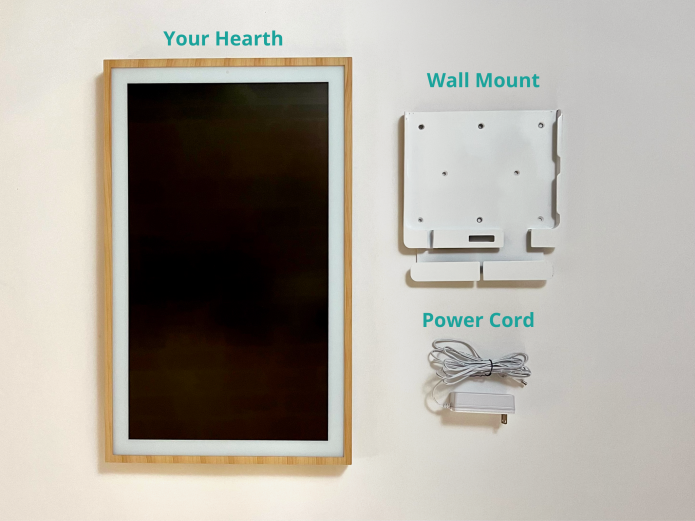 You're in control of your information. Hearth is a closed network that is only accessible by your family.
Our team works diligently to keep your information safe at all times using security best practices and consulting industry experts to ensure that our methods meet or exceed industry standards.
Hearth revenue comes from subscribers — not advertisers. Hearth believes data is Private and Yours:
Private – We will never share or sell your family information without your permission. 
Yours – Your interactions on Hearth are only tracked for the purpose of improving your experience. You can remove your data from our service at any time.

2021
​Research & Design Development
3K+ Family Interviews
2022
January: First Institutional Funding Round Raised
February: Design Development
March: Functional Prototypes Completed
April: Initial Design Prototypes and Sampling
May: Beta Families test Hearth in their homes 
June: Pre-Production Builds
July: Tooling begins
August: Compliance & Safety Testing 
September: Production Sample Review
October: Small Batch Production Run
November: Production Ramp Up
December: Mass Production
2023
January: Shipping & Last Mile Logistics 
February: Prepare for Delivery
March: First Cohort Delivery  
Spring: Expanded calendar integrations like Outlook and iCal 
Summer: Multi-device access to all of your Hearth info on your companion app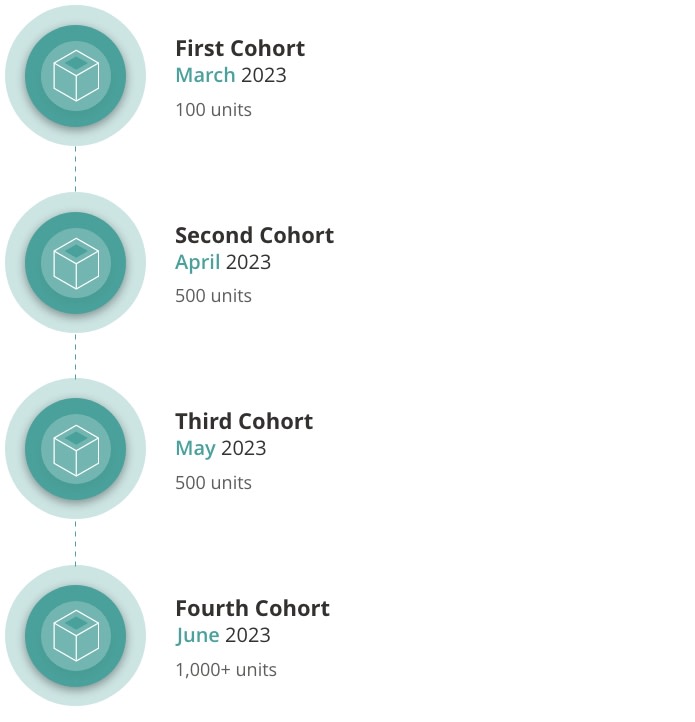 When your order is ready to ship, Hearth will reach out to you to collect a flat rate shipping fee of $35 to finalize your order and get it ready for shipment.

Once your free period expires, the subscription is $9/month. The subscription gives you access to To-do's, Kids' Routines, our text-based assistant Hearth Helper, and all future software releases like meal planning, automated workflows, and more. 
Without the subscription, you'll be able to use Hearth as a digital calendar display and will still be able to view and sync your existing calendars.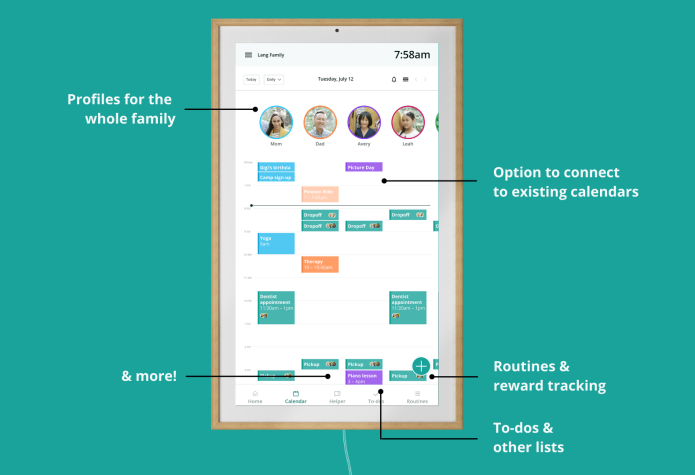 Our software will continue to get smarter right alongside your family. As new features are released, your Hearth software will be continuously upgraded through over-the-air updates.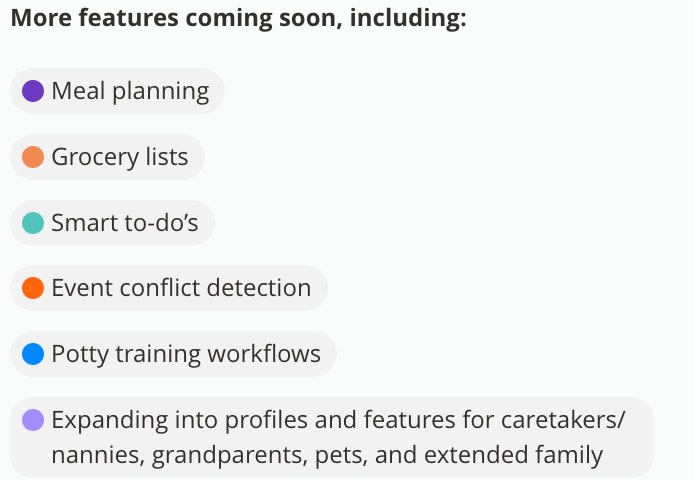 Hearth Display is on a mission to simplify modern family life and make parenting true teamwork.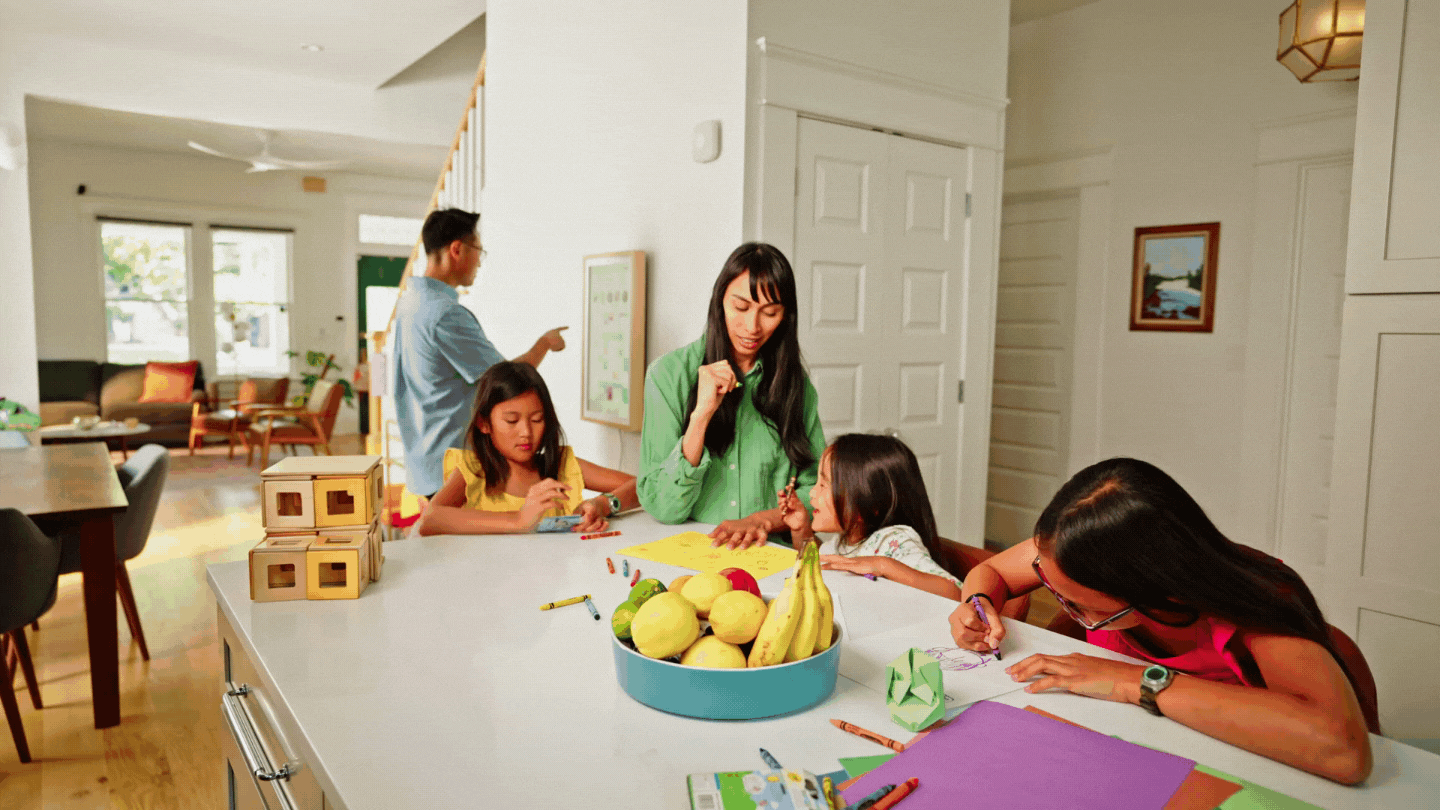 Our vision is a world where parents don't constantly have to be "super-heroes" by carrying the mental burden of home organization, where kids are empowered to have ownership of their day-to-day activities, and where families can have the security that their loved ones are taken care of
Hearth's team and advisors bring diverse backgrounds and skill sets to the table. We're engineers, product designers, marketers, and operators. We're also parents, family members, community builders, and pet owners – so we know how complex it is to manage family life.
Our team has built physical products before – we know what we're doing when it comes to manufacturing, logistics and supply chain. Our product development teams have rigorously tested Hearth to make sure it's ready for you. We're so excited to bring Hearth to your home.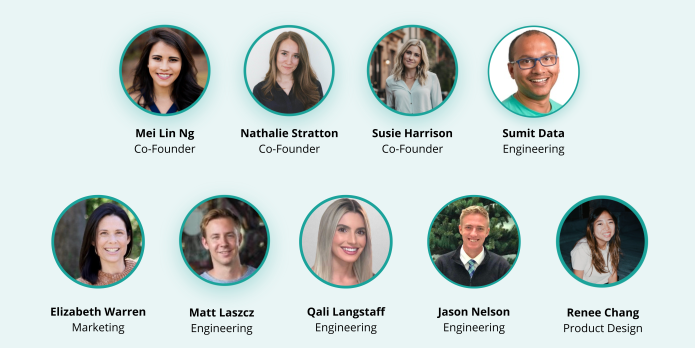 Hearth is not relying on this campaign to fund product development – we have an amazing community of venture capitalists who believe in our vision and have financially backed Hearth. Your pledge to back this campaign goes directly to fulfill your order.


Hearth has been in development for two years and has been informed by families just like yours. During that time, we've built a passionate following of hundreds of parents who crave more positive and collaborative moments at home and in their communities. They have helped build the vision of Hearth every step of our journey, and have even tested Hearth in their own homes: