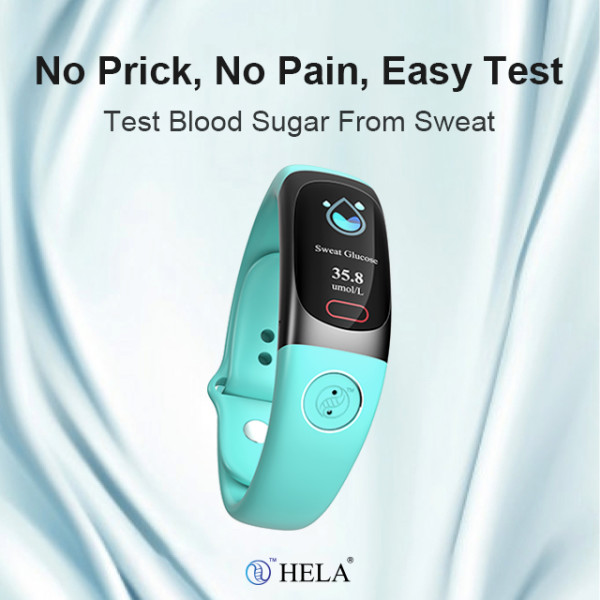 Hela Bio Blood Sugar Test Watch
$80,158
raised out of
$25,000
Concept
No prick, no pain! Reads your Blood Sugar from your sweat, also can monitor HR, BP, Lactic, etc.
Story

Thank you to all your contributions to this campaign, we are grateful to have you accompany us along the way. Your enthusiasm and support are the motivation that pushes us forward and makes our products better every day!
We have now started the trial-production in order to figure out and help prevent potential risks that might affect mass-production later on. For more information, please check our updates.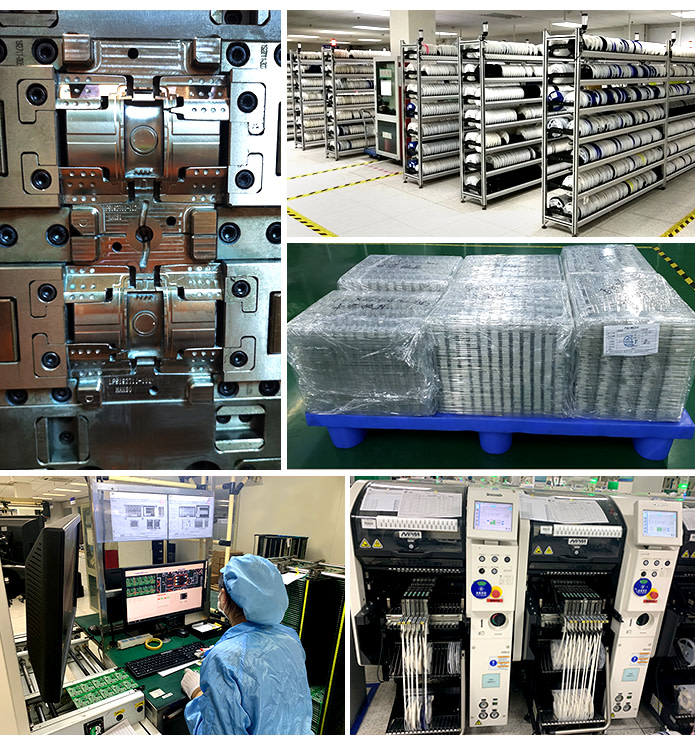 Despite diabetes being a leading risk factor for stroke, heart attack, kidney failure and even nerve damage, it can be difficult, inconvenient, and even painful for those with diabetes to keep up with the constant need to monitor their sugar levels and adjust their medication accordingly.
Because of this, constant & non-invasive blood sugar monitoring through the use of wearable devices is becoming a trend.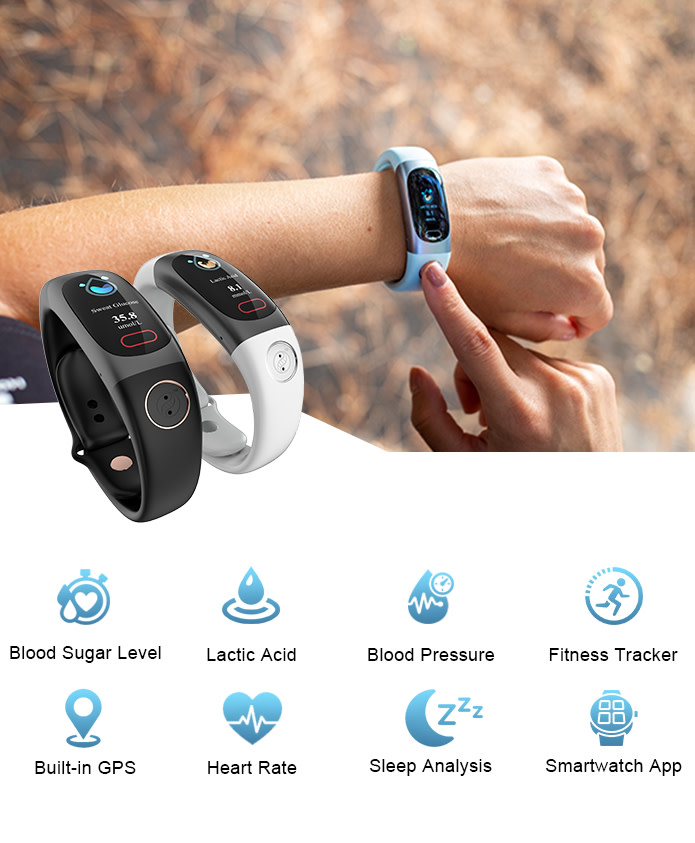 So we created HELA, a 100% non-invasive pain-free wearable glucose monitoring device in the form of a smartwatch.
With the patented sweat sensor, powerful algorithms and high accuracy sensor, HELA is capable of making tracking and managing your blood sugar level easier than ever before.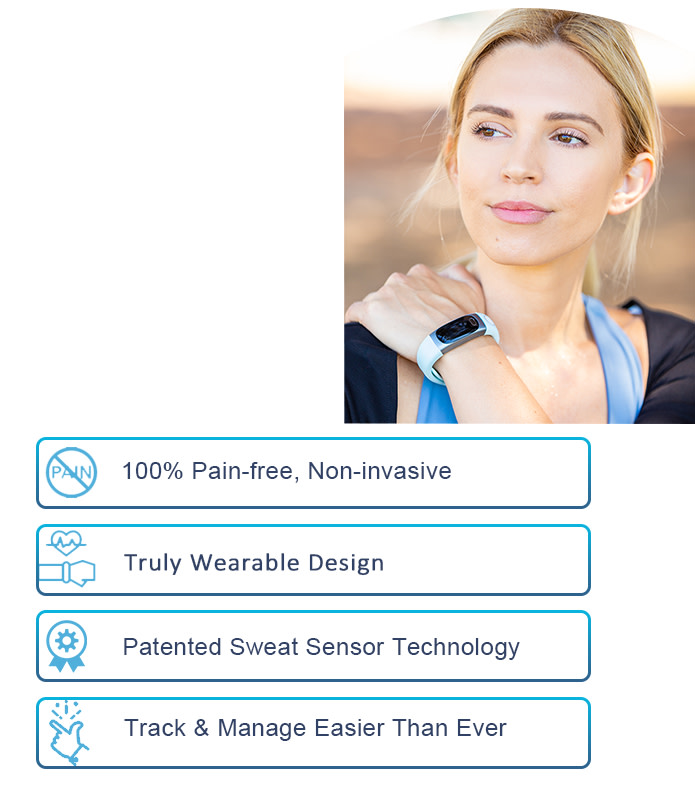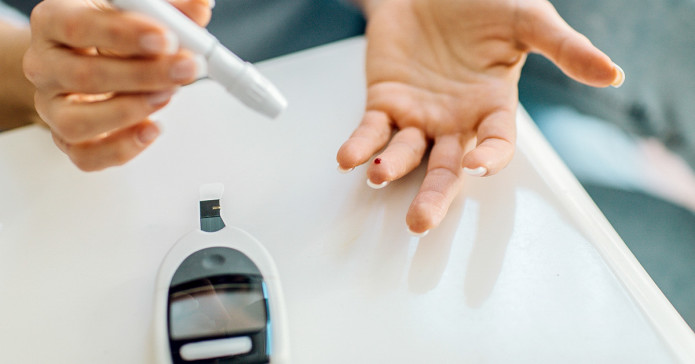 56% of people with diabetes today would test themselves 8-10 times per day with a traditional finger-pricking kit. That means pricking your finger 8-10 times a day. Painful, right? If testing was painless and convenient, wouldn't it be amazing? Luckily, now we have Hela!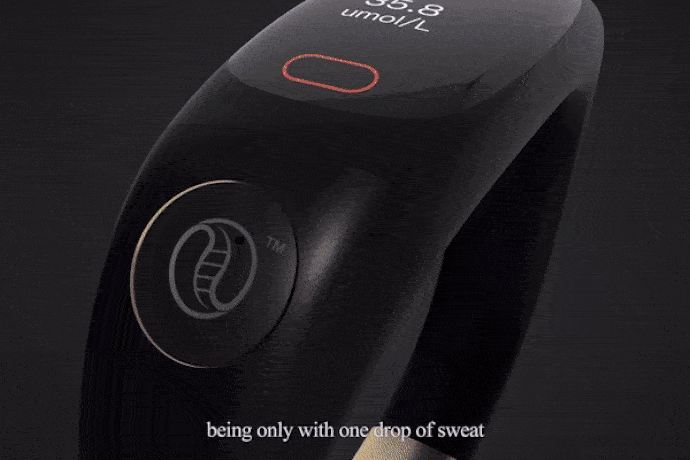 Using Hela to measure your glucose is simple, quick, and 100% completely pain-free. Probably the most convenient solution to your diabetes problems, in a simple wearable device on your wrist that accurately tests your blood sugar level with just a drop of sweat (about 1 μL).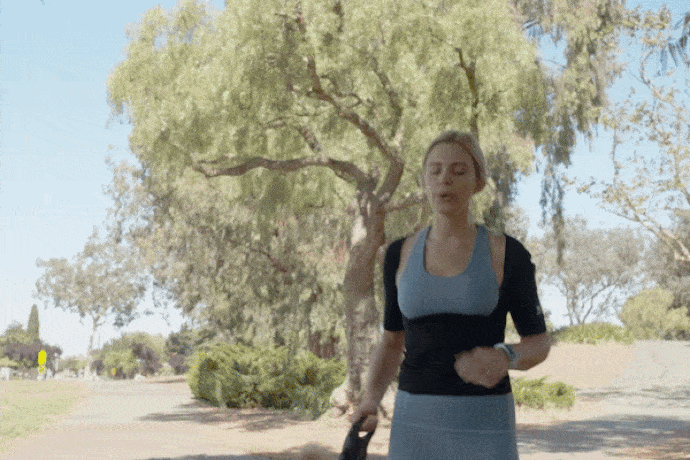 The Hela Bio Smart Watch uses its unique patented technology to read your blood sugar levels within three seconds. By analyzing your sweat, it gives you an accurate result on your glucose and active acid levels.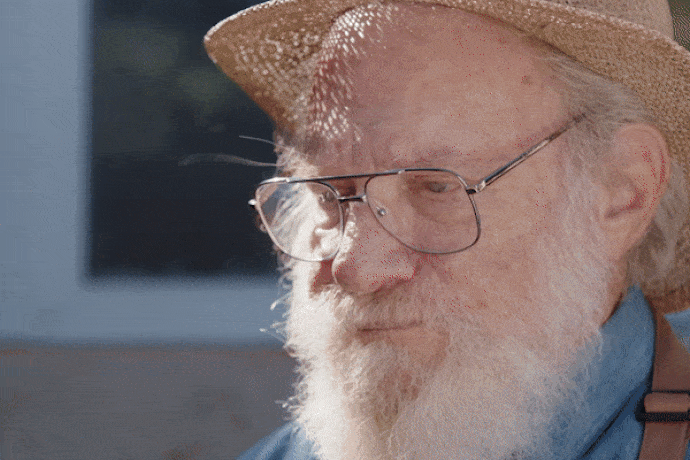 No pain, no prick. Just apply a drop of sweat on the sensor as you continue on whatever exercise you're doing, and see your result on the display. A green circle means you are in good condition. A red circle will show when your blood sugar is too high.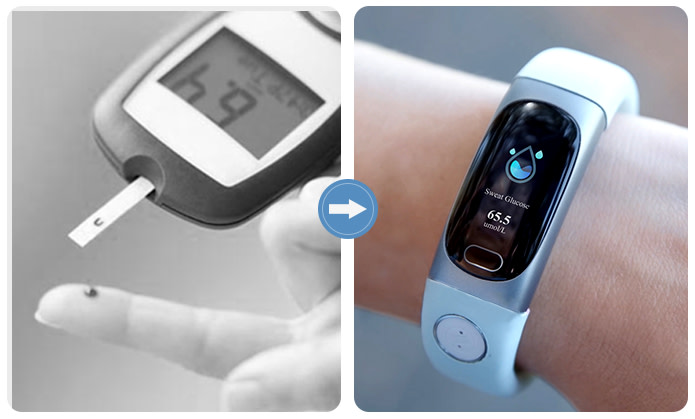 Compare to traditional glucose test kits, Hela has advantages, including its size, portability, convenience, data volume, and monitoring frequency that traditional devices simply cannot compete with.

Most importantly, it's painless, wearable and cost-efficient. We know most people with diabetes spend nearly $1000 annually on test strips for blood glucose testing⎯With Hela, you'll only need to spend half as much.
Check out how to replace the sensor easily.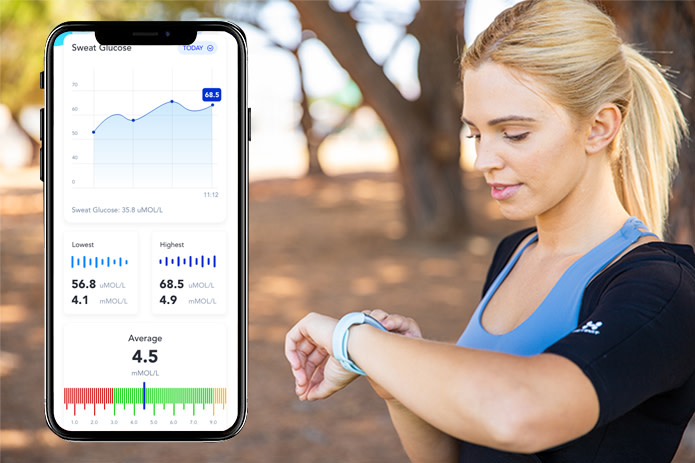 Keep track your condition anytime, anywhere. No more sudden drop of blood sugar and dizziness. Set up customized health advice and notifications through Hela APP to help you manage your medical treatment schedule.
Our Smart Cloud technology automatically logs down your tracking history to compare with current data and gives you a thorough report on your glucose levels trends. With this feature, you'll be able to treat your body better by adjusting your exercise plans and diet accordingly.
Non-Invasive Internationally + Patented Nano-Technology

(Click the picture for more patent information)
For years, we have been studying and aiming to create new sweat sensor technology. Through this technology, we aimed to make breakthroughs in the blood testing industry and make life easier for those who need to monitor their blood. 
Our efforts finally paid off and our team was able to successfully patent this technique last year on WIPO. We are sincerely grateful to everyone who has come all this way and worked hard on this project, and we hope our invention will help people all over the world who live with diabetes.

The Hela Bio Smart Watch can be adjusted to gather the following data which it shares wirelessly to a proprietary app. Gathering various types of highly useful data through multiple functions makes Hela Bio Smart Watch powerful and versatile.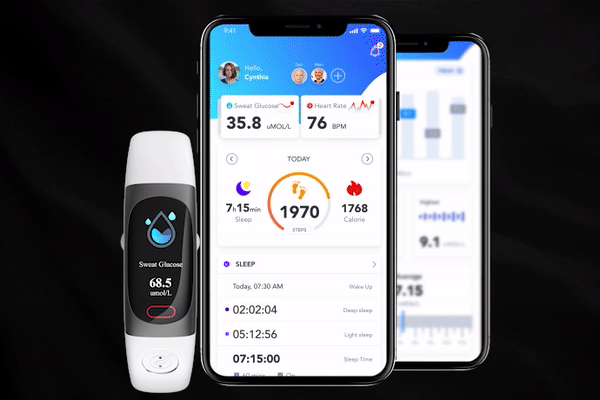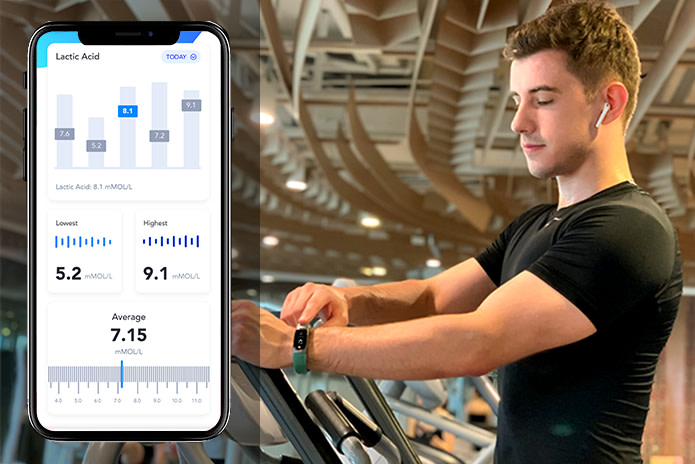 Same method as you test your blood sugar level. Just apply another drop of sweat to let Hela estimate your exercise intensity. A red warning circle will prevent you from accumulating too much lactic acid and cause athletic injuries.
* Please noticed that this feature has to be worked with – Lactate Sensor.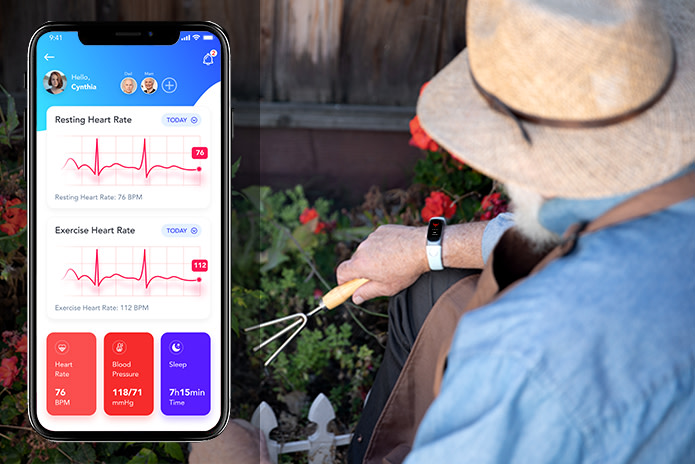 Combining your Dynamic heart rate and your resting heart rate, Hela helps monitor your heart rate at all times, whether you're working out or just resting.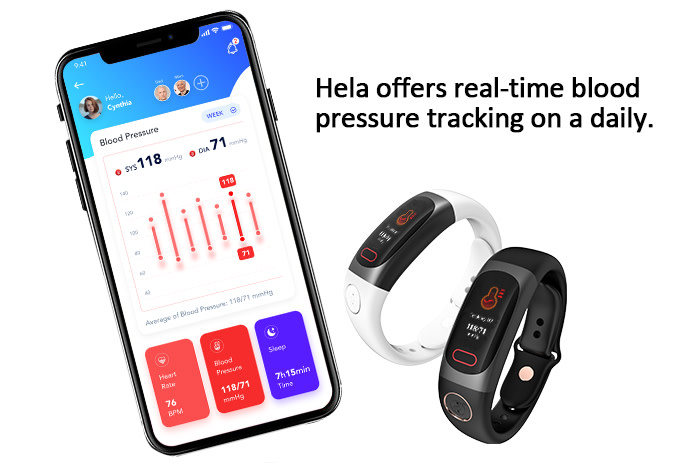 Keeping track of blood pressure is also vital to those with diabetes. Hela offers real-time blood pressure tracking on a daily basis for your medical reference.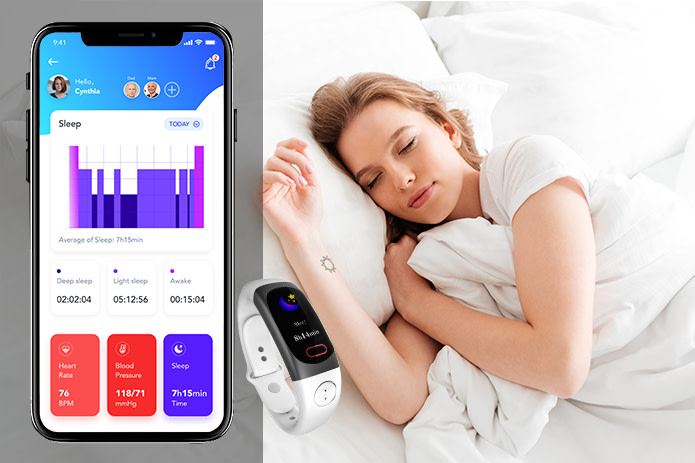 We spend approximately 1/3 of our lifetime in bed. Thus, It's significantly important for us to understand our night's sleep. By measuring the length of your sleep, the quality of your sleep, and heart rate during sleep, Hela works to maximize your recovery.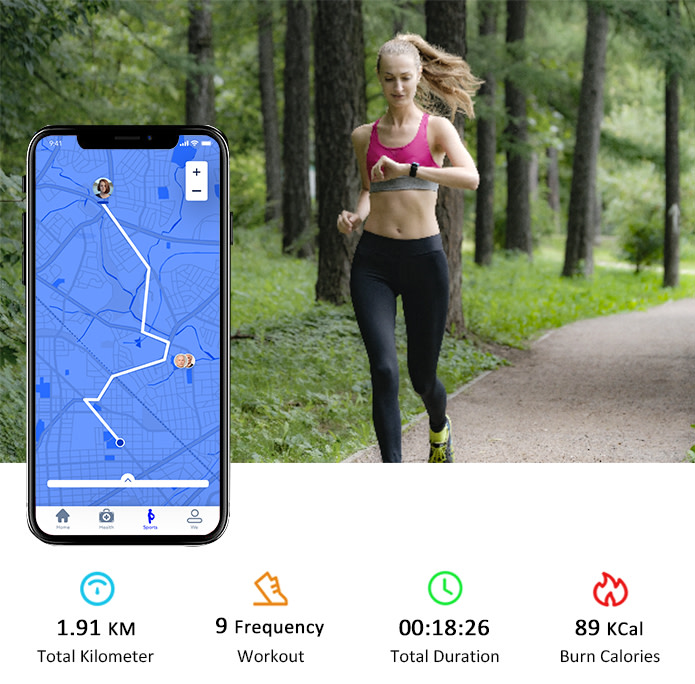 For outdoor runners, one of the most useful features is the pedometer and distance tracker. Hela has built-in GPS which can count your steps and tell you how far you've run to help show you your exercise achievements.
In addition, the Hela Bio Smart Watch also provide: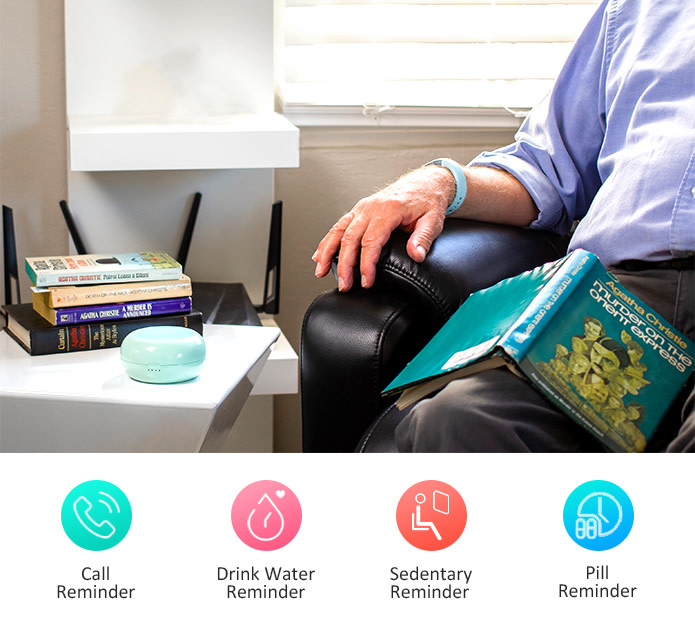 Enable updates to its operating system. We anticipate four annual updates to provide additional functionality.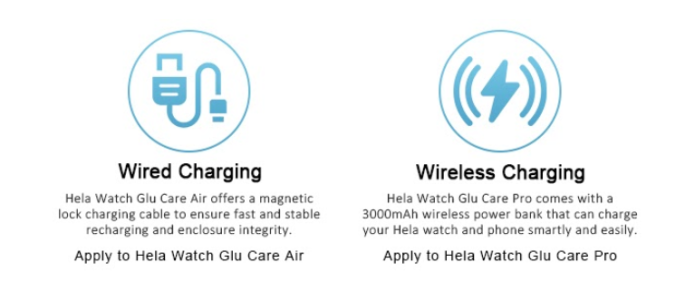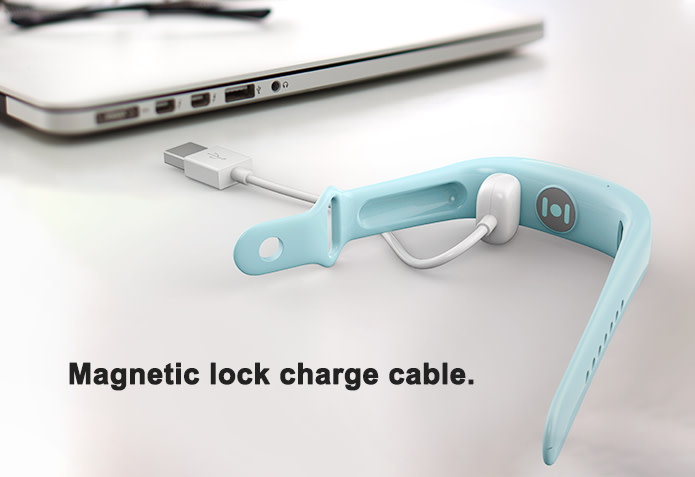 The watch comes with a magnet-lock charge cable to ensure enclosure integrity and make charging a breeze.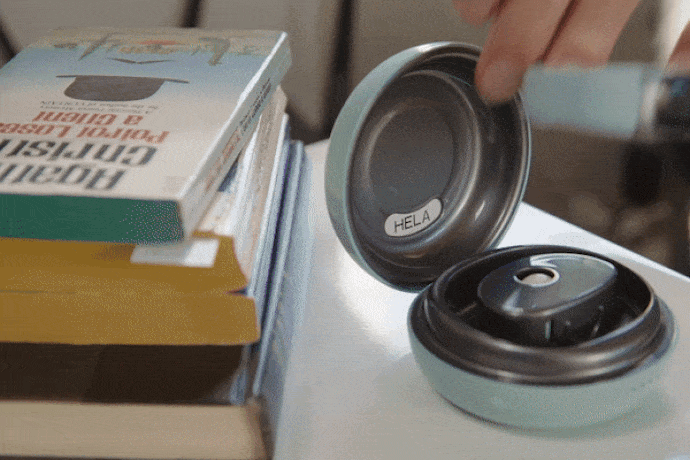 An optional charging case is available to charge your watch without the need for cables. As an additional benefit, when closed, it can also be used to change your wireless charging capable smartphone.
As Easy As 1-2-3 
To Order Perks & Add-Ons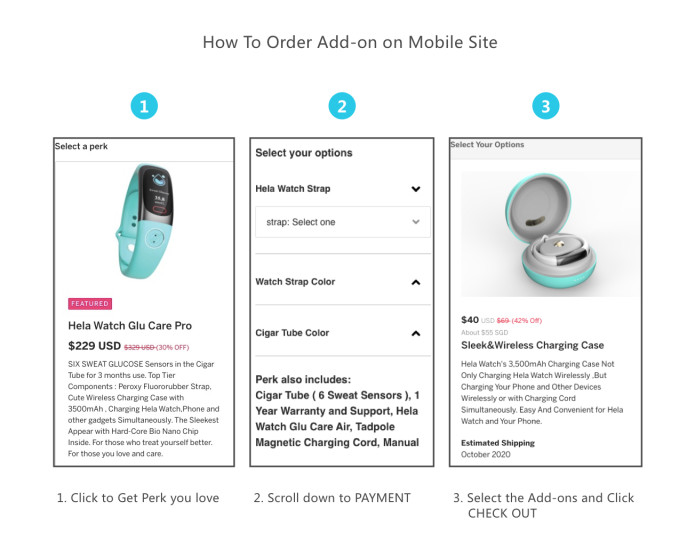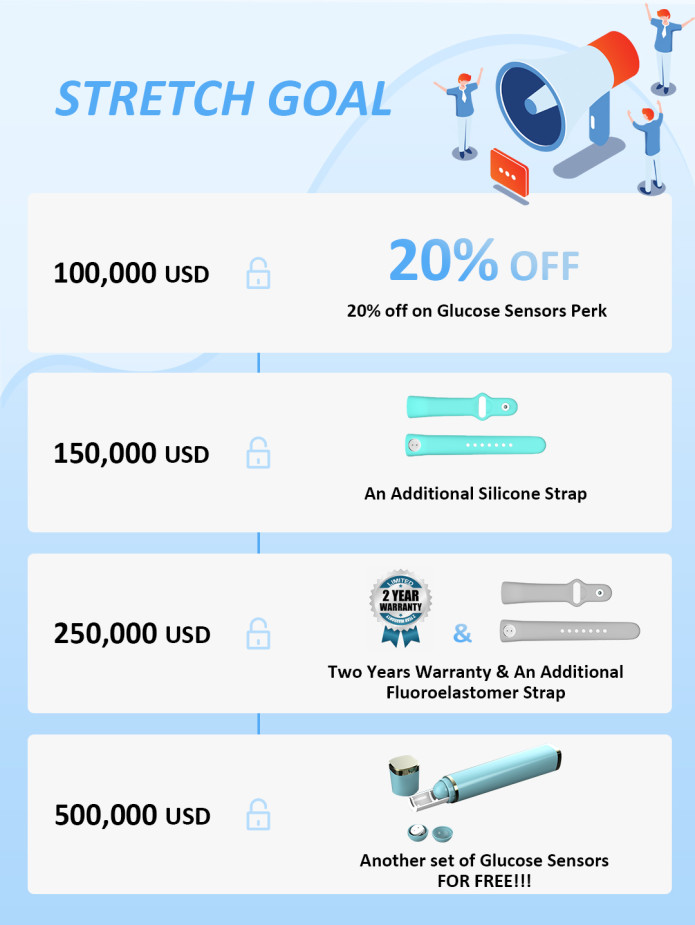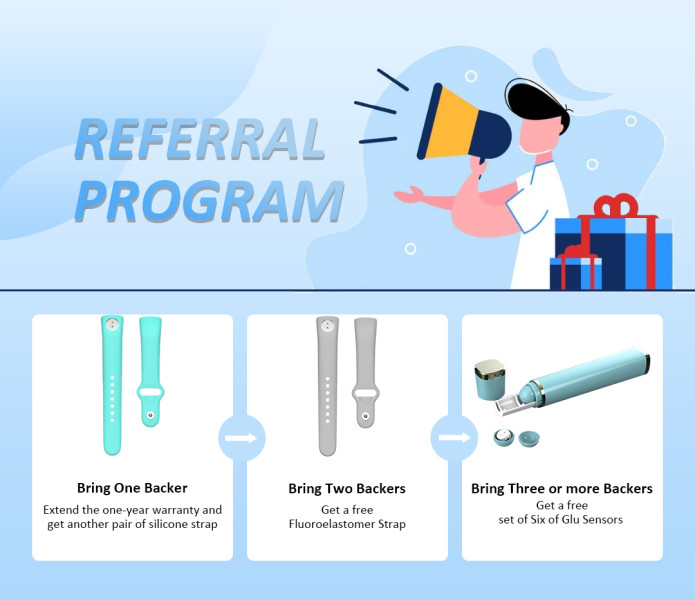 FAQs
How does the Hela Bio Smart Watch help me to enjoy the benefits of exercise?
For a Type 1 diabetic, exercise can be a delicate balancing act of eating enough, taking enough insulin and managing the increased effectiveness of insulin while exercising.
By measuring your sugar levels when you work up a sweat you are able to always know if it's safe to keep going. Giving up too soon can mean you miss out on the benefits of exercise as whole.
Exercising too long can cause hypoglycemia in the middle of a sports event or at the gym. Many diabetics will preload with carbs to offset the lows and the result can be unwanted high sugar levels. The Hela Bio Smart Watch makes getting fit much easier for Type 1 Diabetics.
How does the Hela Bio Smart Watch read glucose from sweat?
With just one drop of sweat, you can test your sweat sugar, then view your Blood Glucose reading in the Hela Smartphone app. Hela features a replaceable sensor for both Blood Glucose and Lactic Acid. Easy, Sleek, Amazing!
I have Type 2 Diabetes, can it work for me?
Yes, in fact, the Hela Bio Smart Watch is ideal for anyone looking for information on their body throughout the day. We have chosen to focus on the benefits to those with Type 1 Diabetes because having a low during exercise is something many Type 1s struggle with. However, Type 2s and everyone else, measuring glucose levels, lactic acid levels, blood pressure trends, heart rate and more, are useful indicators that can improve your everyday life. The watch has so many features, it's hard to list them all.
Why has no one else done this before?
The Hela Bio Smart Watch uses innovative and internationally patented technology. Other glucose metering systems rely on blood or interstitial fluid (under the skin) to provide glucose readings. These methods have their benefits, but they present issues when exercising as they require you to interrupt your workout to conduct a test. When playing a sport, you need to keep your focus in the game. When running, it can take a while to get into 'the flow' and stopping to test can make it harder to push yourself. The Hela Bio Smart Watch gives you the freedom to know your levels when active so that you can keep going.
Will I get my watch?
The Hela Bio Smart Watch is in full production, and delivery is guaranteed. If you back the project to receive a watch, you will receive a watch, simple as that. We use the same logistics platform as Apple.
Our design team believes that elegant design improves usability and ensures enjoyable use over the long-term. We have used mathematical formulae such as the famous Fibonacci Sequence to deliver a timeless look.
Product Features 
Choose Your Hela Watch
( Air or Pro )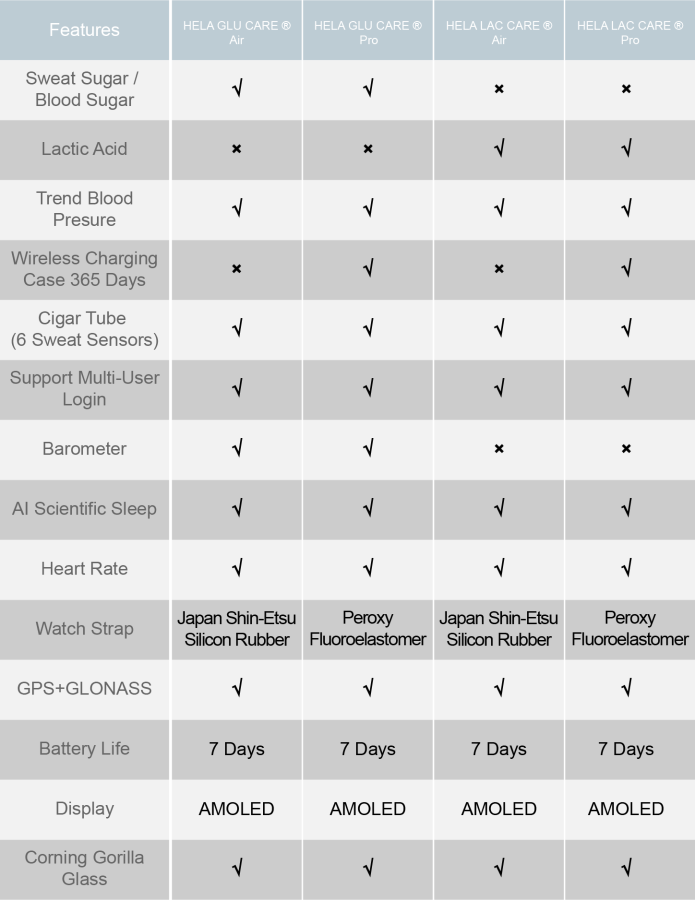 Note: Hela Watch Glu Care means Glucose Care Series, Lac Care means Lactic Acid Series
Specification
Hardware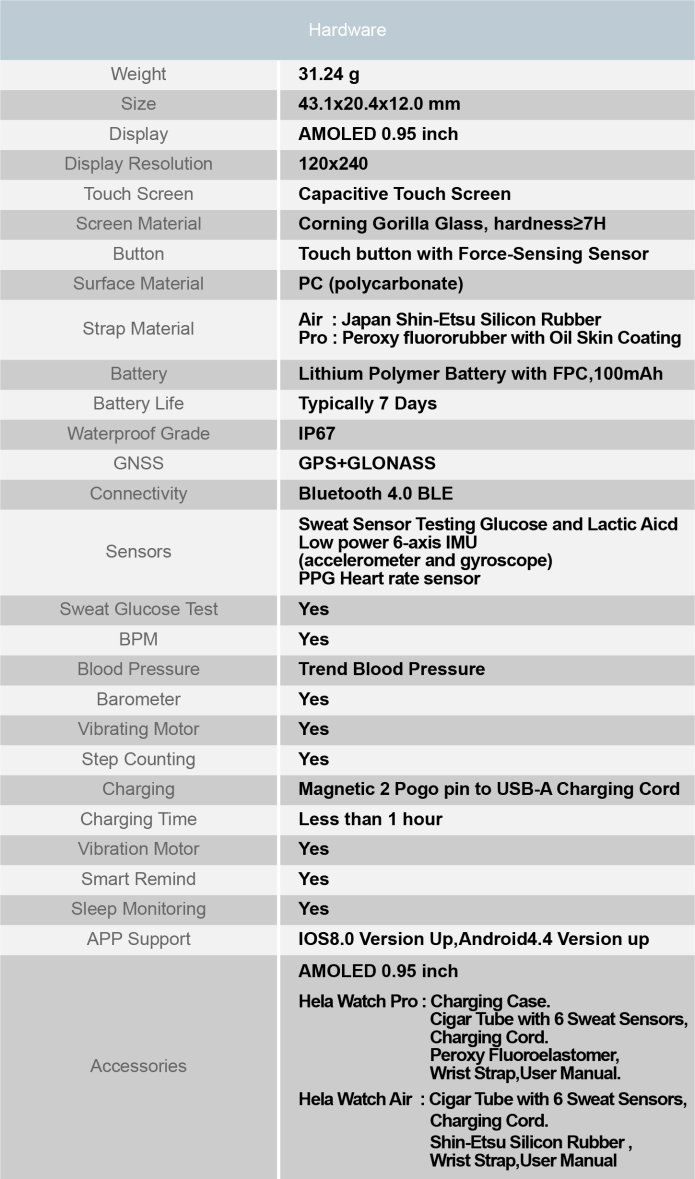 Sports Features

Health

Miscellaneous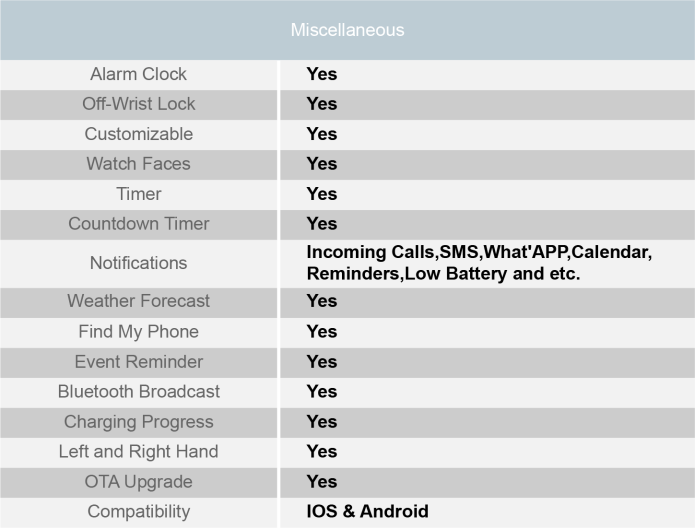 Choose your color

 Treat Yourself Better , and best gift for those you love and care.
Choose your Strap

Short Watch Strap (highlighted yellow above) fits wrist circumference of 140-175 mm
 Long Watch Strap  ( highlighted blue above ) fits wrist circumference of 175-200 mm
Hela Bio Smart Watch is in Full Production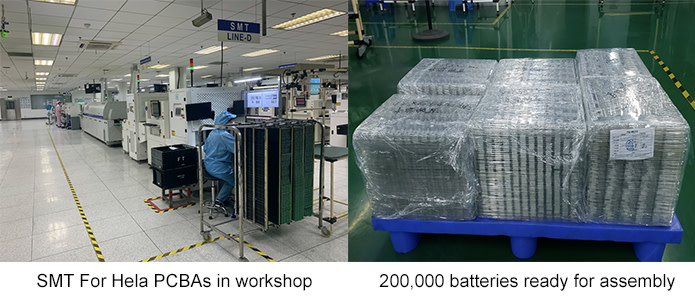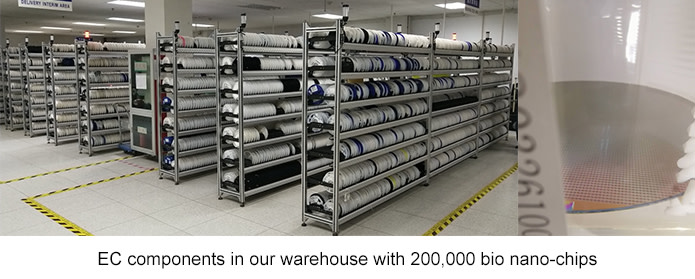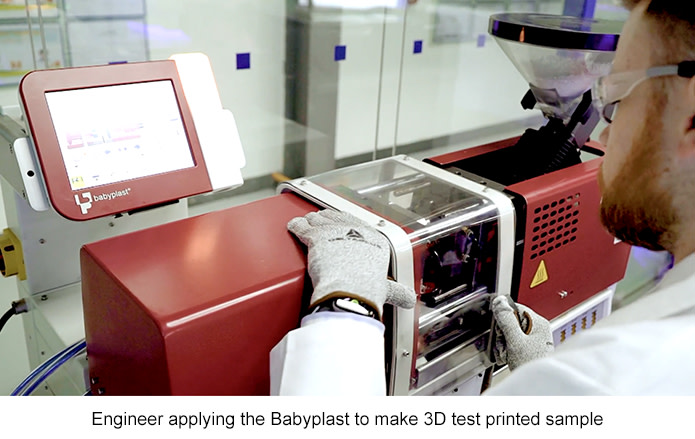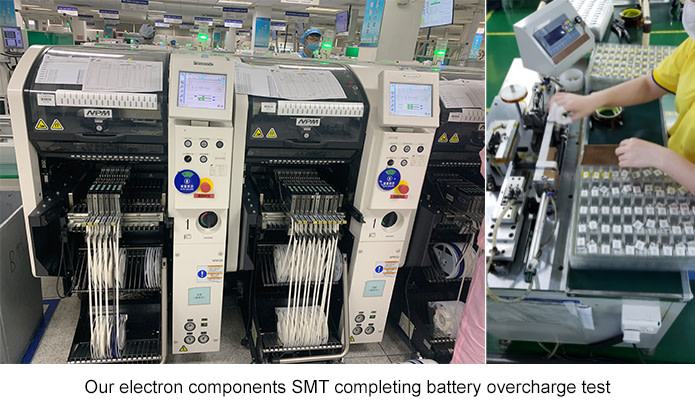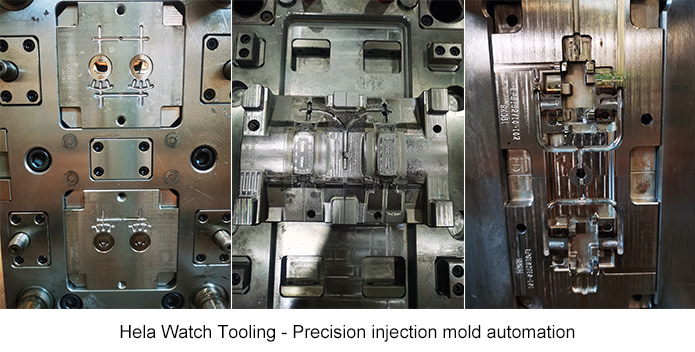 Our Team
Our design team is lead by a former Porsche designer. Our Chief Technology Officer has a career spanning multiple to market nanotech products. We are scientists, engineers and artists. We are proud of the Hela Bio Smart Watch, and each one contains a microchip signed by the team.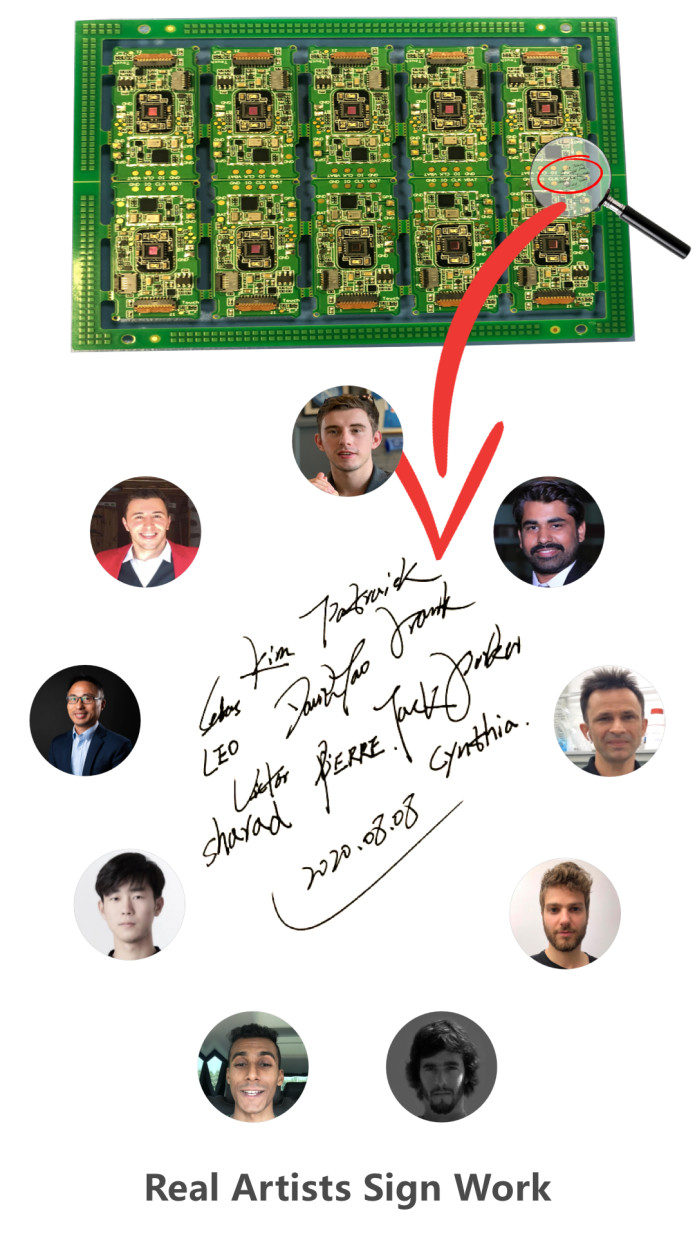 When will Hela Bio Smart Watch be sent?
Our production has begun and is on schedule. We will be sending watches to backers in October.
Hela Bio Smart Watch: A technology which puts the power of data in your hands and into a package which allows you to use it, literally, on the run.
Hela Bio Tech
Data is power