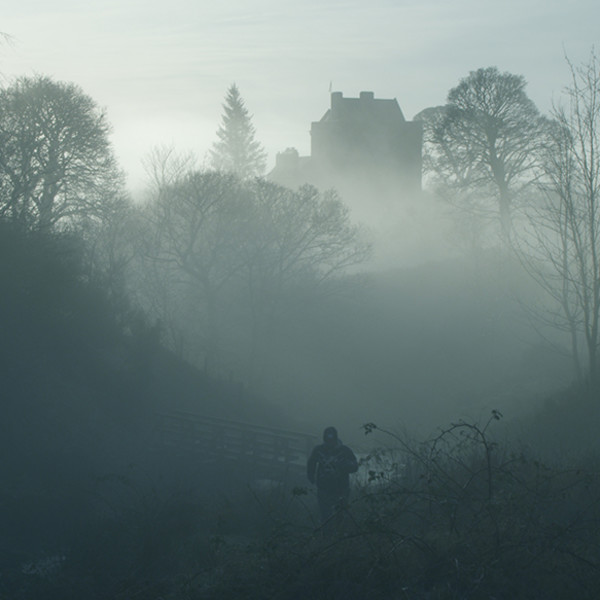 Highland Brave
$1,230
raised out of
$100,000
Overview
https://youtube.com/watch?v=704218143
Concept
Support our cause based film, raising awareness about the harrowing journey facing refugees.
Story

Hi my name is Stephen Mulhearn, I am a Scottish filmmaker focused on cause-based films that make a positive difference in the world. I am passionate about making a movie that highlights the suffering that refugees and asylum seekers face in their quest to find a safe place to call home.
Our goal is to raise enough money to produce a transformative film that will raise awareness and compassion for asylum seekers and refugees across the world. Your contribution will enable this film to see the light of day, something we can all be proud of for the rest of our lives.
Trailer below
A wry, offbeat Scottish comedy-drama about the very real struggle facing refugees searching for home
What We Need & What You Get
This money will be used to develop the film ready to shoot in summer 2023, will enable us to pull in the actors and cast and crew that we need to do a really professional and heartfelt job. We will also use that money to hire industry professionals who can go and bring in more collaborators such as streaming services to get on board our mission! Also, if this is the only money that we raise, I am going to pull in every favour and piece of help I can to get it made beautifully, this story needs told.
My whole working life has been about helping people and making a positive impact on the world. In an industry famous for being 'cut-throat' I intend to bring a hell of a lot of heart to the process of movie making, treating people with the utmost respect and drawing brilliance from everyone involved.
I have tried to create the 'perks' for this film that I would want if I was backing a cause-based film. The rewards are a mixture of ways for our growing community to be part of an exciting mission to make the world a wee bit of a better place.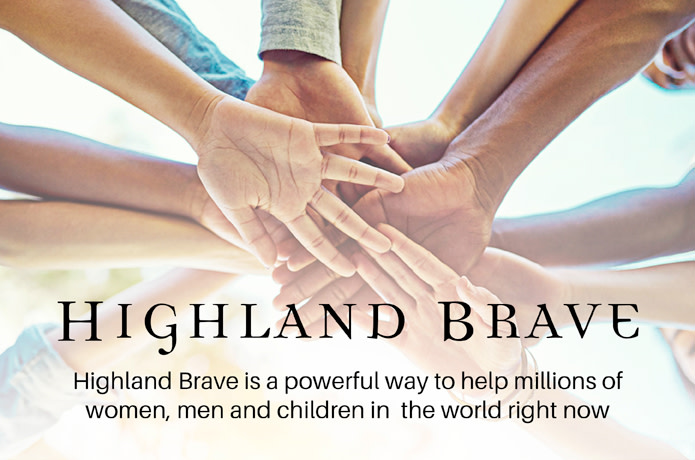 The Impact
I have a clear vision to create a world-wide community of care-based people like you and me who can direct our energy towards supporting people a hell of a lot less fortunate than we are. 
Having already written, produced and directed two award-winning documentaries, I firmly believe that this medium has a real effect on the world. 
A wee story about my first documentary that inspired me to get to this point. Someone bought my DVD of Transcending the Storm and pushed it through the letterbox of their sister-in-law who was suffering from depression. Unbeknown to her, the person on the other side of the door was literally about to commit suicide. The movie coming through the door interrupted her, she watched the film and not only did she not take her own life, she went on a journey to heal herself and her mental health and is alive and well.
If one person watching Highland Brave has some more compassion and understanding for asylum seekers and refugees then my years of preparation and the shooting of the film will all be worthwhile.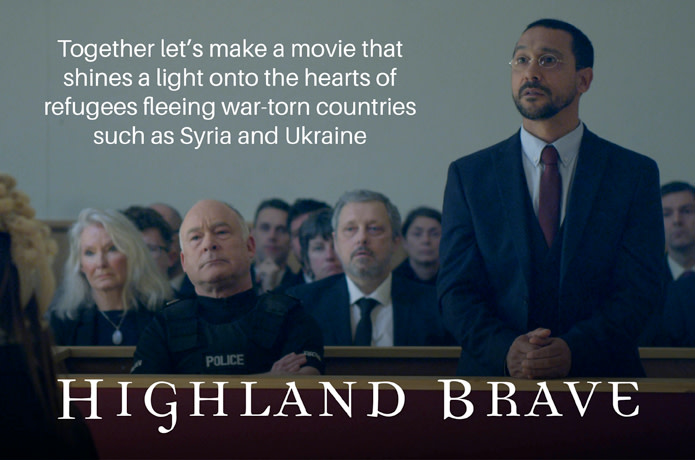 Perks 

We want you to have a piece of the magic as well! The team at Highland Brave have created a treasure trove of perks which you can view on the right hand side of this campaign. 
Has your dream been to be on set, behind the scenes of a movie production? 
Maybe you fancy experiencing the buzz of our Highland Brave VIP premier film screening? 
Or do you want your very own signed DVD to watch with your family from the comfort of your own home?
If you are interested in treating yourself to a holistic weekend at Lendrick Lodge. You can choose from any of the weekend courses here – www.lendricklodge.com/courses/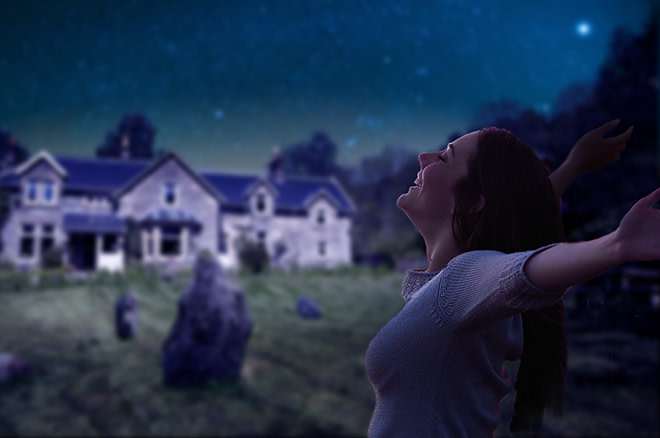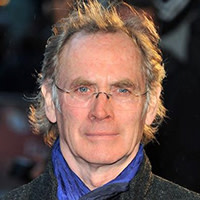 Christopher Sheppard
The Oscar-nominated ORLANDO (1992), starring Tilda Swinton, marked Christopher's debut as a feature film producer. This was followed by the BAFTA- nominated THE TANGO LESSON (1996) and THE MAN WHO CRIED (2000) starring Christina Ricci, Johnny Depp, Cate Blanchett and John Turturro. Christopher brings to Highland Brave years of film industry collaborations and success.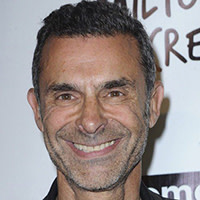 Barnet Bain
Barnet is a Canadian producer and filmmaker and produced the ground-breaking Oscar-winner WHAT DREAMS MAY COME starring Robin Williams, Cuba Gooding Jr. and Max von Sydow. Barnet's decades of experience as a producer together with his proven track record in Hollywood, gives global wings to Highland Brave.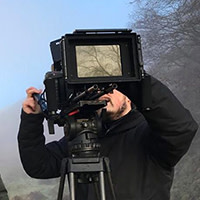 Alan C Mclaughlin
Director of Photography. Alan is a double BAFTA-award winning cinematographer and has been collaborating with director Stephen Mulhearn since 2012. He's also worked on multi-million-dollar productions such as OUTPOST 2. This award-winning cinematographer has a gift for bringing the magic to life.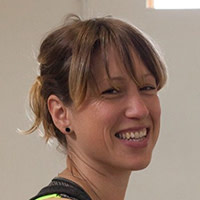 Sophie Marsh
Sophie is the lynchpin in Scotland for the production co-ordination of Highland Brave and has been helping to drive it since its inception. She began producing short films and music videos whilst working in post-production at 'Tiny Epic' in London's Soho. She then embarked on years of project management experience within the public sector, giving her transferable skills that she channels into film production.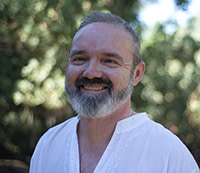 Stephen Mulhearn
Since graduating from film school writer-director, Stephen Mulhearn, has made two full-feature award-winning documentaries, TRANSCENDING THE STORM and ETERNITY'S SUNRISE. His goal as a filmmaker is to tell compelling stories that make a difference in the world.
What's the story and meet the producers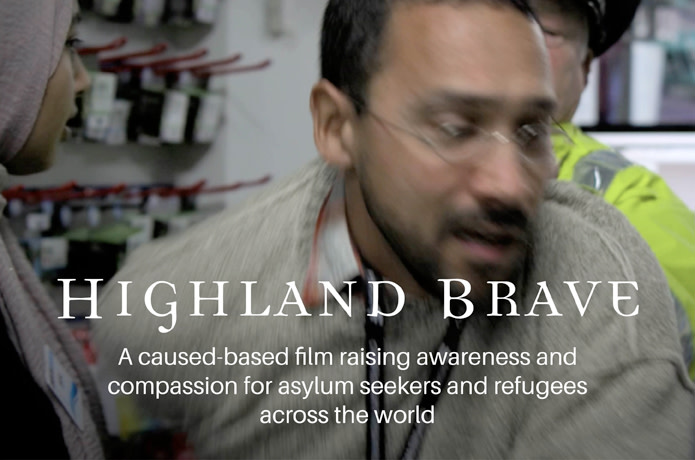 Risks & Challenges
I have a heartfelt hope that we raise the £100,000+ but I have no illusions about the difficult task ahead. As anyone who has known me over the decades, and I hope we get to know each other, will tell you; I am a determined, relentless person who gets things done. I don't give up on people or projects, and our hero Mahmoud Algeer has me on his team forever. 
Over the last four years of working on Highland Brave 'the magic keeps showing up'. I have faith that when problems arise that the people, resources and solutions will manifest especially with so many of us around the world focusing on this desired outcome. Also, we have a super smart team in place who have jointly decades of experience in making brilliant authentic films.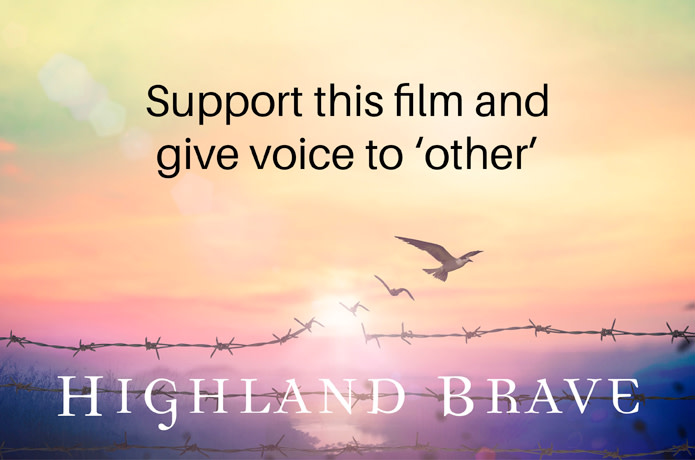 Why this story needs to be told right now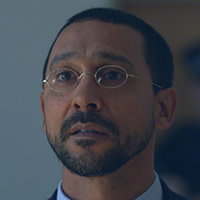 Andreas Ragavelas
As Mahmoud Algeer. Andreas had his first taste of acting as a child, he then enjoyed performing with the National Youth Musical Theatre company. Andreas has experienced the unfortunate racial abuse often projected at 'other' which enabled him to find the voice of our hero.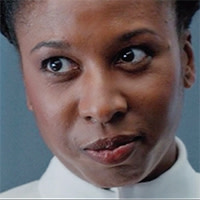 Raven Dauda
As Cassidy Rossignol. Raven, in addition to being behind the camera working on production, will bring her decades of professional acting skills to Highland Brave. As a person of colour in the movie industry Raven Dauda was drawn to a feature film that brings awareness to the 'just below the surface' undercurrent of racism in the world.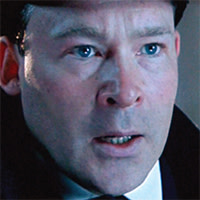 Ewan Stewart
As Brennan McAlister. Ewan Stewart is perhaps best known for playing First Officer Murdoch in James Cameron's TITANIC (1997). Ewan Stewart was one of the European actors considered for the vacant role of James Bond. Ewan's years of experience starring in international blockbusters brings a well-known talent to Highland Brave.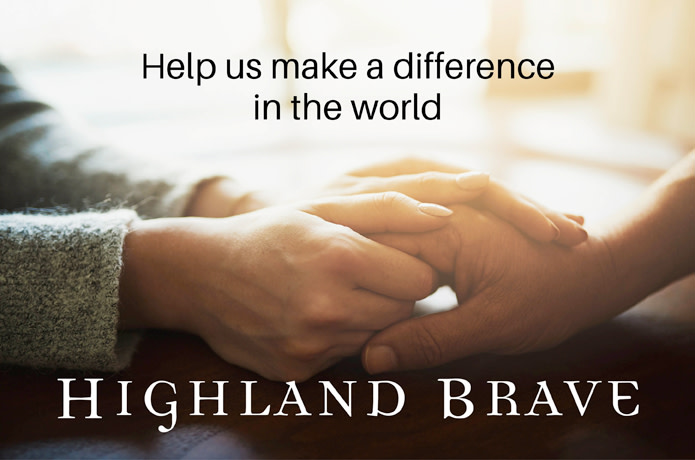 Other Ways You Can Help
Remember that great scene from the 'Blues Brothers' where the whole town is helping to put up posters and spread the word for their fundraiser? Well, this is us doing our version of that mission! 
So please share, retweet and get your community engaging in this cause-based mission. Take advantage of the Indiegogo share tools and let's give voice to those so often left behind in the darkness.
Collectively, this is about us giving hope to 'others'.