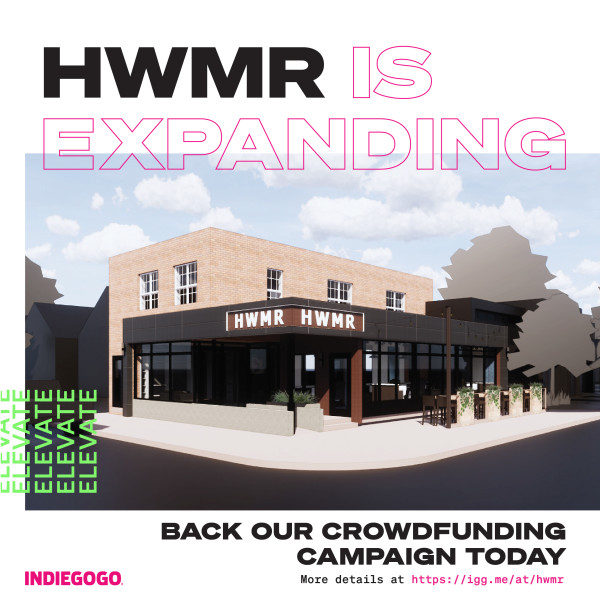 HWMR
$2,975
raised out of
$50,000
Concept
A better future, a better world, a better culture built by and for North Minneapolis.
Story
THE STORY
North Minneapolis is the crown jewel of the city. A place for culture, business, innovation, and community. In an area of Minneapolis that's often underfunded, we build for ourselves, by ourselves. And together, we're changing the narrative. We're building a block that's not only going to help this community survive, but thrive.  
A better future, a better world, a better culture built by and for North Minneapolis.
Throughout history, the black barbershop has been a cultural heartbeat for communities of color, a sanctuary of truth, a place for exchanging ideas and experiences, a space to come together — and one of the first avenues for black men to become entrepreneurs after the Civil War, to begin building a life around black creativity, to show the world the power of black excellence. 
Houston White Men's Room, a barbershop in the Camden neighborhood of North Minneapolis is founded by entrepreneur and community leader Houston White. It's more than a barbershop. It's a gathering place for community building, authentic expression of self, and inclusive celebration of black culture — everything our society needs more of. 
HWMR is expanding. But to make it happen, we need your help. 

THE PROJECT
We're renovating to serve more people, create more jobs, and hold more space for the celebration of black excellence and cultural collision. The new HWMR will be part barbershop, part retail store, part coffee bar, part cafe and all community, bringing together people of all identities, races, cultures and backgrounds.
 
THE ASK
HWMR has always been of the people, for the people. And we want to build our future with you, the people who believe in vibrant black futures, who believe each of us can be catalysts for change, who believe our differences make us dope, who believe in standing against hate, who believe we are here together to usher in a new era of humanity where we are all united in the pursuit of living our highest good. 
We're raising $50,000 from the community to bring this thing to life. Funding will go towards bringing on our first cafe team members.
RISKS & CHALLENGES
All of our rewards will be fulfilled regardless of reaching this goal. Like any entrepreneurial endeavor, deadlines can move. We're working with the public and private sector to build the block with expediency, and we want the community to be a part of the journey. We've tried to mitigate as much risk as possible by locking in the larger funds needed to get the project started.
 
WE NEED YOUR HELP
We need your support in financial or social capital. Back our campaign to be a part of the moment and help us make some noise and get the word out!