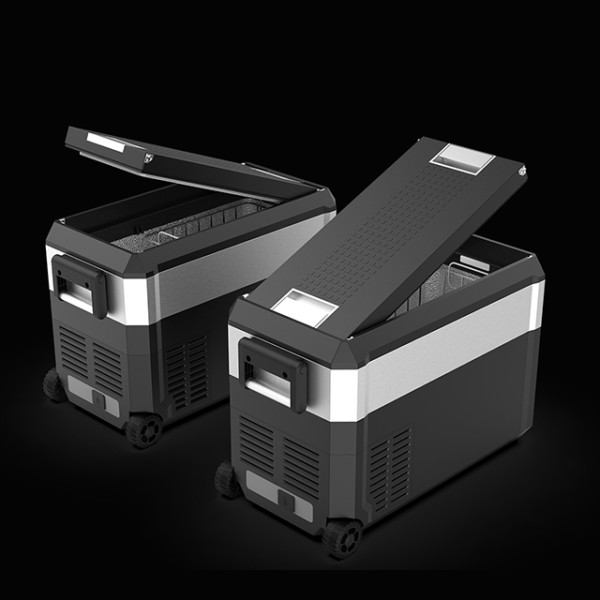 ICECO JPPro: Fridge Doesn't Need ICE
$206,673
raised out of
$8,000
Concept
-4℉~68℉ Deep Cooling | Battery-powered 12V Sterilized Refrigerator | Say Goodbye To the Messy Cooler
Story

ICECO has been focusing on the development and production of portable refrigerators for the past decade, providing pre-installed refrigerator solution for countless automotive manufacturers. But, what's the most ideal refrigerator for short trips or off-road adventures? This portable refrigerator has to be convenient with a size suitable for most car models, easy to move and carry around, works steadily for a long time and maintains the ideal temperature to keep the ingredients fresh in the box.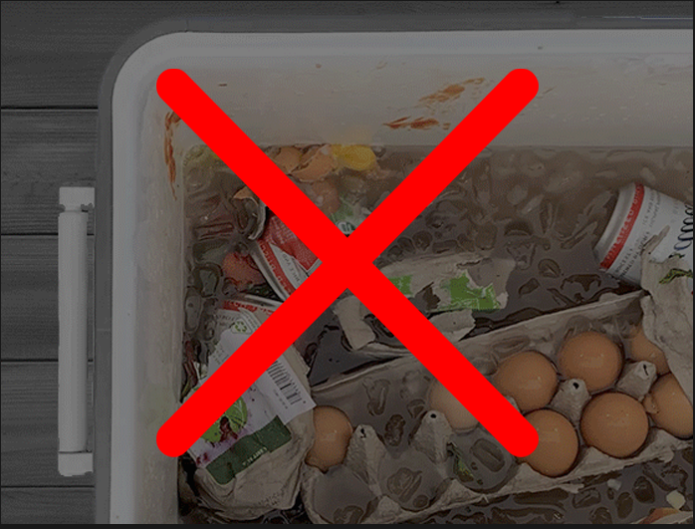 That is the new ICECO JP Pro, fully upgraded from our classic, hot-seller JP Series.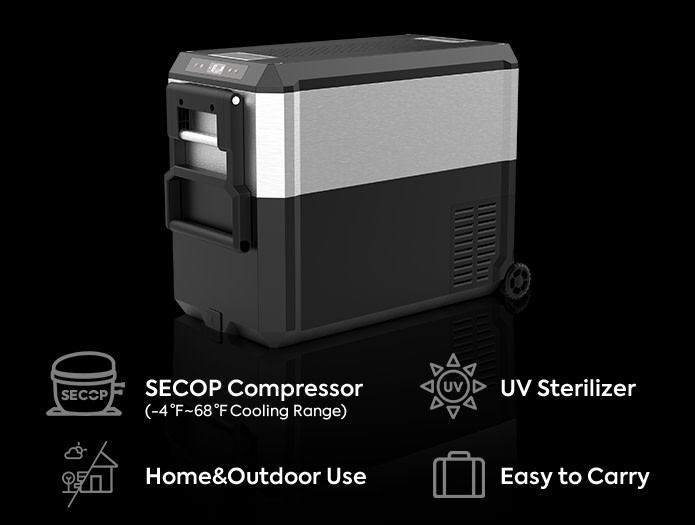 Basic Features
Portable Fridge & Freezer, -4℉~68℉ cooling range, best solution to freeze your ice-cream and keep your essential daily food fresh.
Reversible Lid Design, access the fridge by opening the lid from each side or completely take off the whole lid, no need to worry about how to place the fridge in your vehicle.
Optional On & Off UV Sterilizer; Max & Eco Mode; 3 Battery Protection Level; Anti-EMC System

ICECO JP Pro provides you a solution to keep your essential food fresh without needing ice. There is nothing better than taking an ice cold drink right after an exhausting journey in the summer heat.  You can set the desired temperature at -4℉~68℉ cooling range. Whether you need to refrigerate or freeze, the JP Pro can do it!
The Danfoss/Secop compressor is known worldwide for its high quality performance, reliability, low power consumption and very low noise.
The JP Pro Series still uses Secop compressor as its main cooling system, and ICECO provides a 5 year warranty on compressor.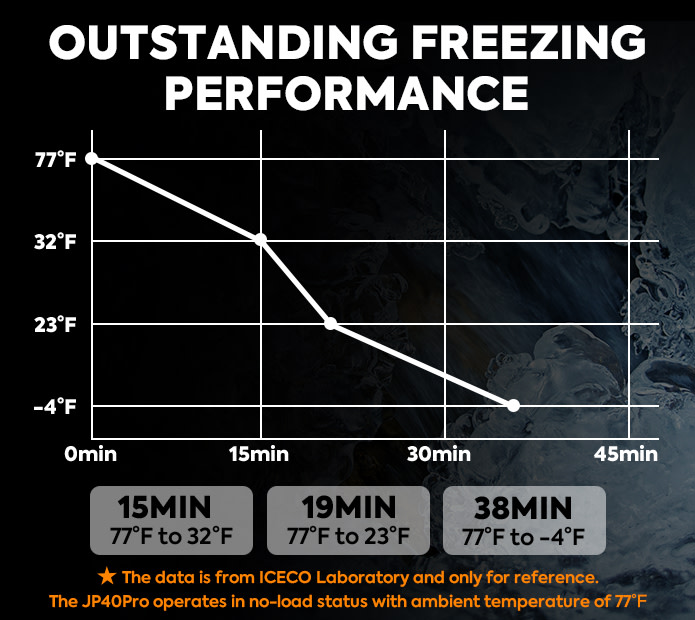 The refrigeration performance is the most important function for a 12volt refrigerator. The JP Pro Series can be used as a fridge or a freezer with -4℉ to 68℉ cooling range. You just need to set the ideal temperature you desire for the JP Pro fridge.
Low Power Consumption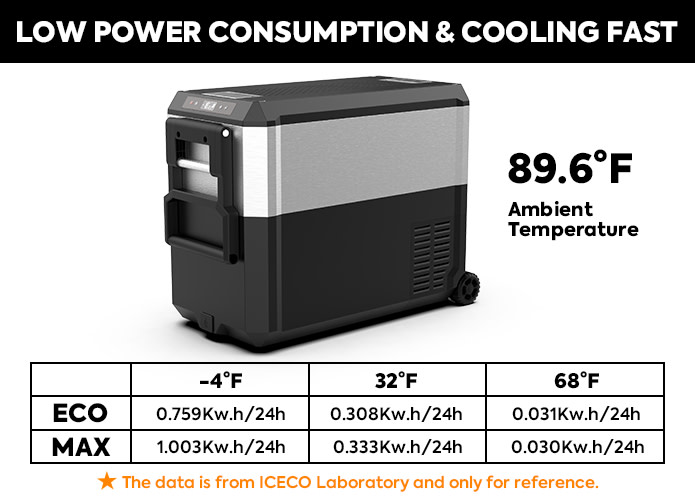 ICECO tested the JP Pro's power consumption with a load of water bottles at ambient temperature of 89.6℉. The cost of power consumption is lower than 1.003kw.h/24h when used in Max mode cooling to -4℉。
Compared to a traditional cooler, ICECO the JP Pro series portable refrigerators can run continuously for a long time to help you keep your food fresh and drinks cold. Save money and time on buying ice, and say goodbye to the messy cooler.
Outstanding refrigeration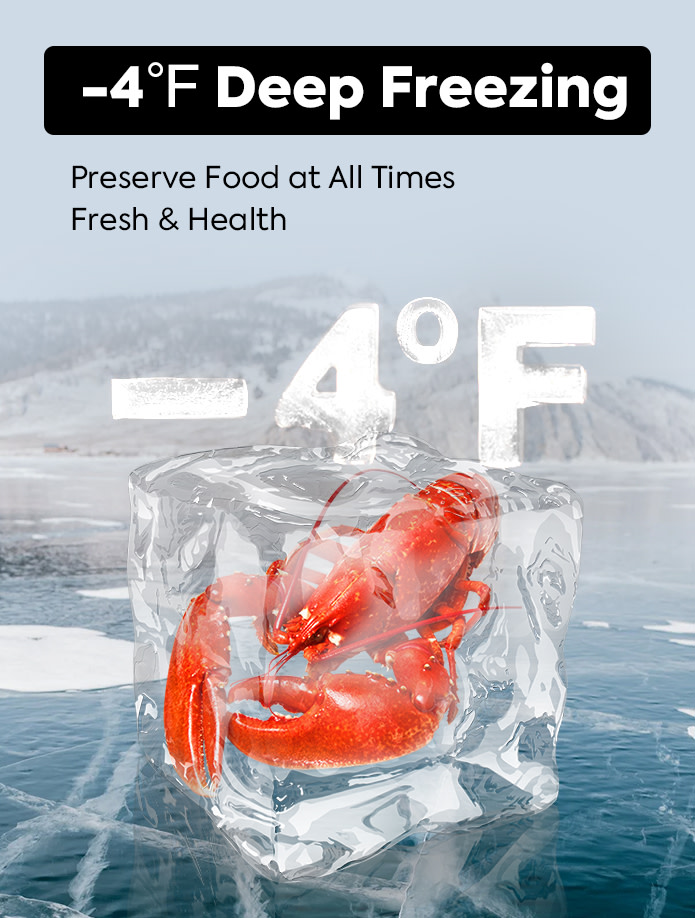 Mobile Refrigerator
With a pull rod and wheels feature, the JP Pro can handle most rough roads. It is also equipped with brackets to prevent sliding so that the JP Pro can be securely parked in a fixed position. You can go anywhere with the JP Pro portable fridge easily.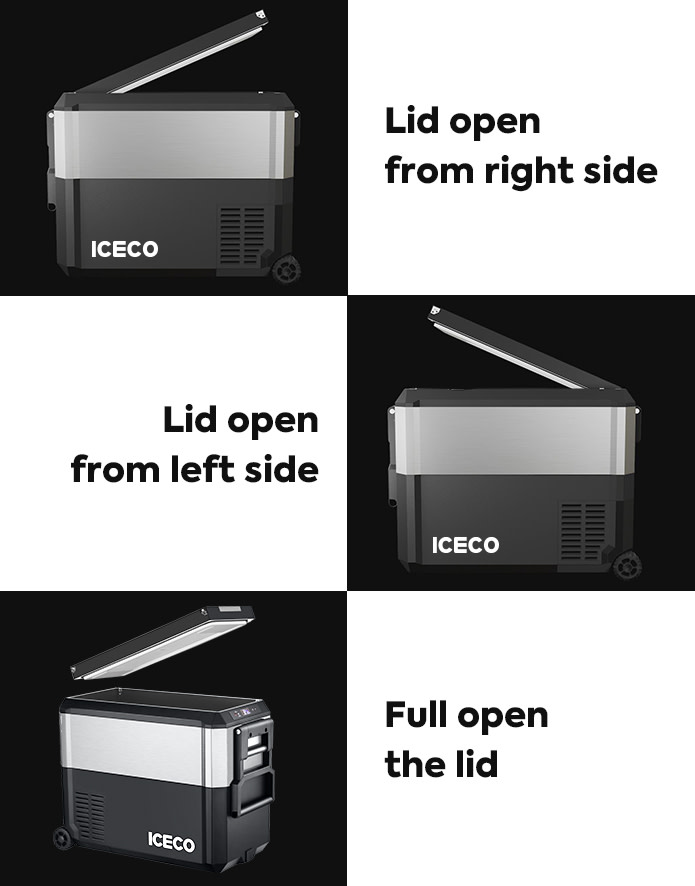 The JP Pro lid can open from both the left and right side. This design is suitable for any vehicle and it allows you to completely take out the lid to conveniently grab some food or beverage inside easily!

The JP Pro is equipped with a UV sterilization light that can be turned off at any time. You need to execute the button command to turn on the UV light, and when the lid is closed, the UV lights will work automatically. The light will turn off if the lid is opened. The UV lights only last 30 minutes to sterilizes the food inside the fridge and it will not harm a person when opening the lid.

If you pick up food in a hurry and forget to close the fridge lid, the JP Pro will alarm one minute after haven't fully closed the lid to remind you to close it.

1. Work Nearly Mute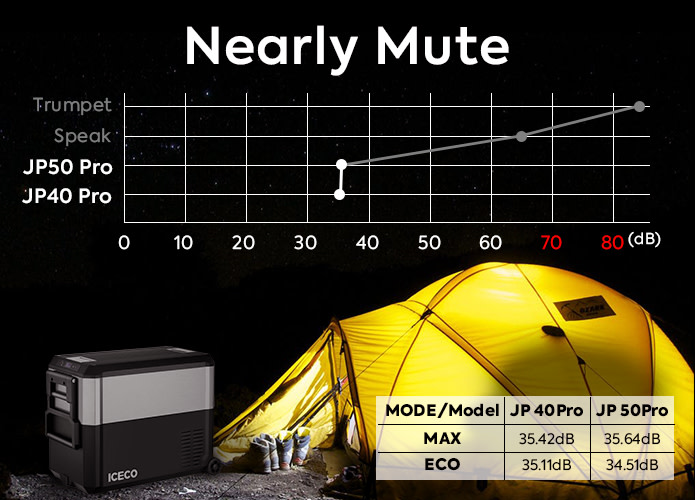 The JP Pro uses the SECOP compressor. Its Max & Eco mode's working noise is measured under 34-35dB which is perfect when camping at night. Enjoy your outdoor camping with ICECO!
2.  Battery Protection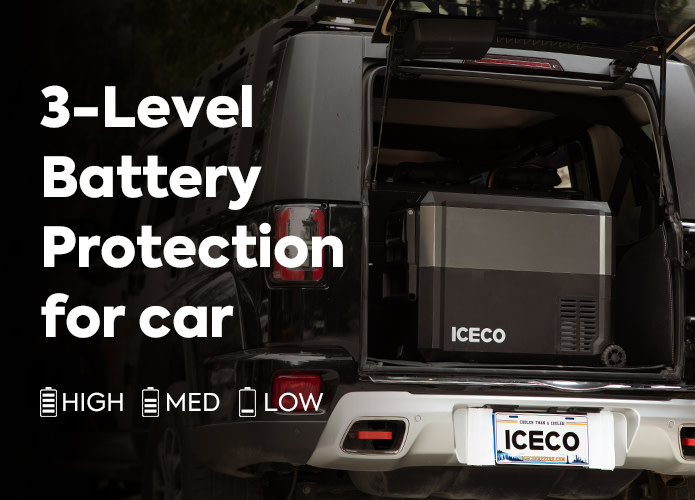 Every battery will wear out after a long time use and may not supply the required voltage. Like most of the ICECO fridges, the JP Pro also has 3-level battery protection. Low battery mode allows the refrigerator to operate under low voltage.
3. 45° Operation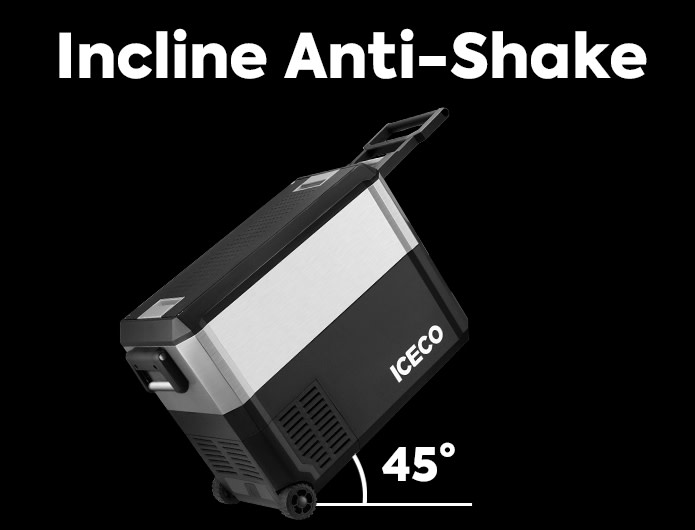 The JP Pro is strong and solid. It is suitable for frequent movements and it features UV resistance, aging resistance, impact resistance, and flame resistance.
Moreover, on a bumpy road, the fridge can operate steadily. It can work in a bumpy range of 45° angle without affecting  use.
4. Dimension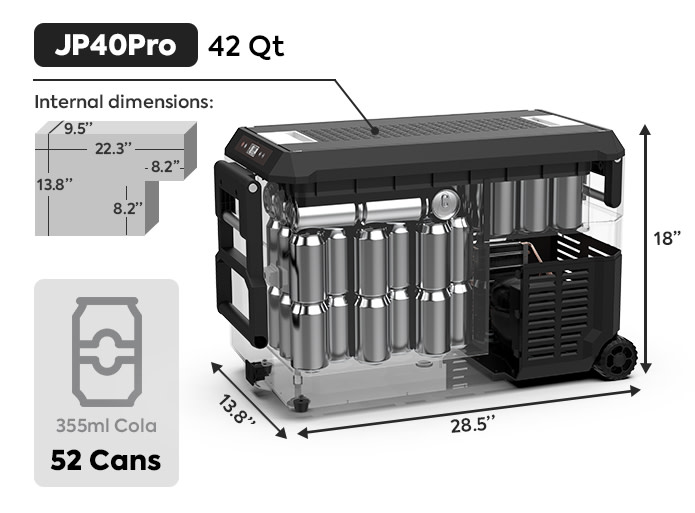 JP40Pro With Cover
Capacity: 40L/42QT
Dimension(L*W*H): 28.5*13.8*18inches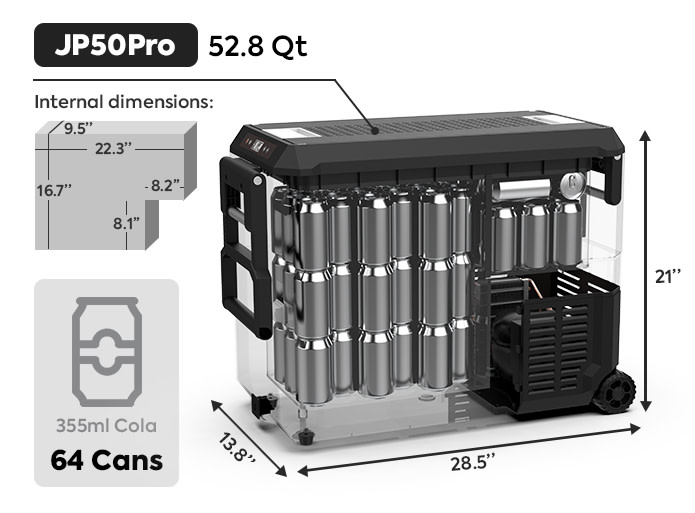 JP50Pro With Cover
Capacity: 50L/52.8QT
Dimension(L*W*H): 28.5*13.8*21inches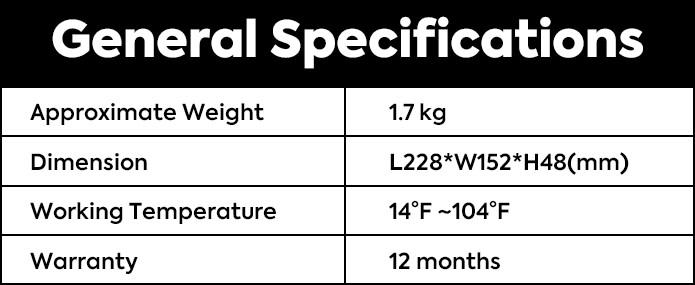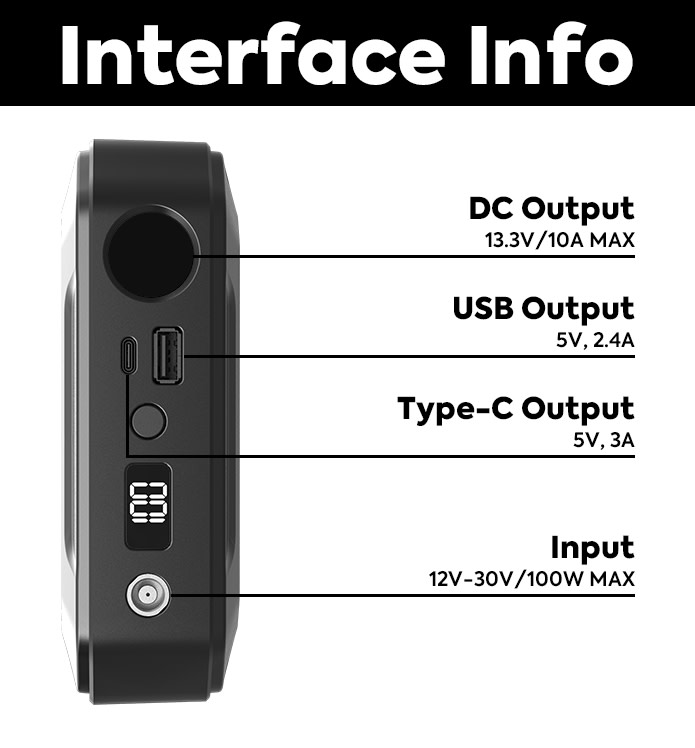 JPPro With Power Battery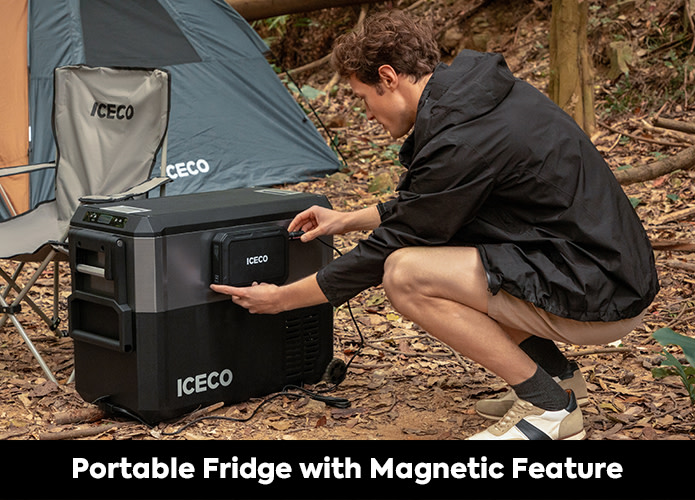 The JP Pro Series can directly plug into any power banks.
The JP Pro series are partly made of metal so it will work well with the ICECO magnet battery pack.
With ICECO's magnetic battery power bank, it will provide sustainable power for your outdoor travel, you won't have to worry about the power source!

Super Early Bird: Limited 50 Quantities




Unlock AC+DC+USB Output


We will make our best to promptly deliver the JP Pro Series to you. Here is the breakdown of our shipping timeline to make sure all of you can enjoy the summer trip with JP Pro.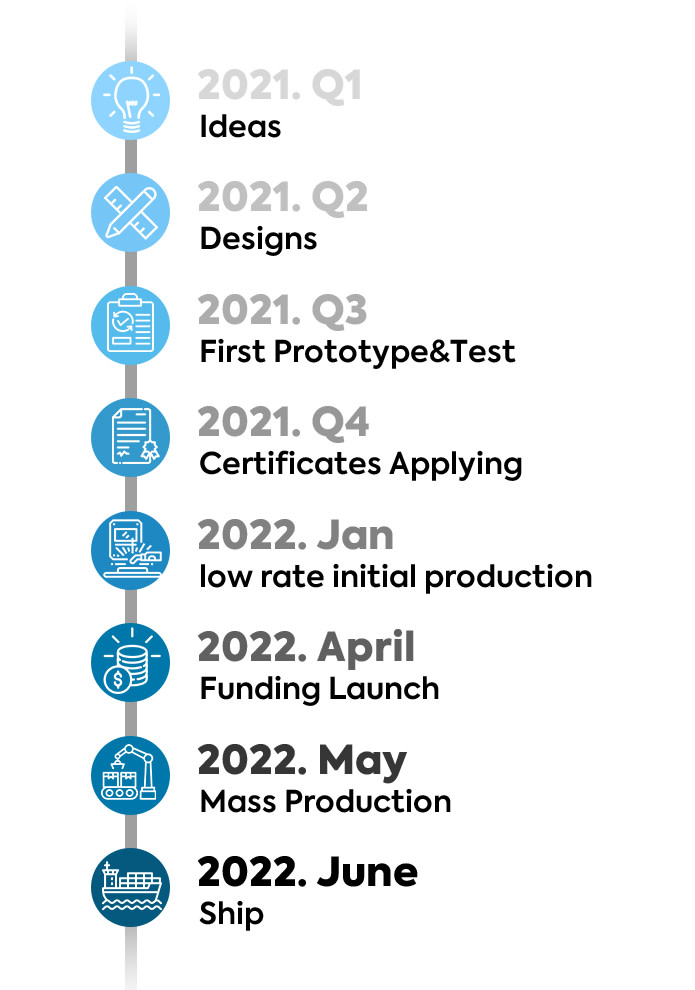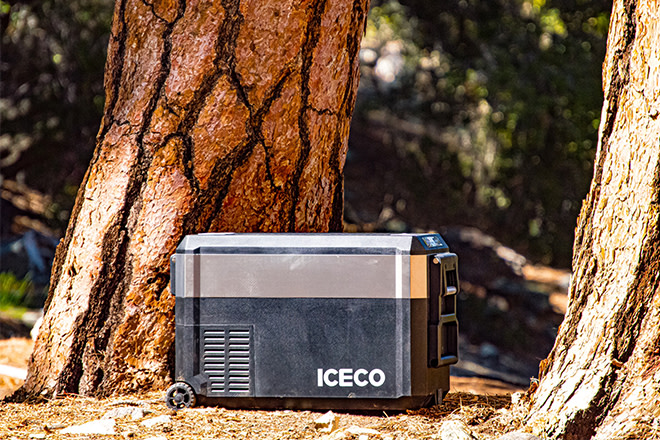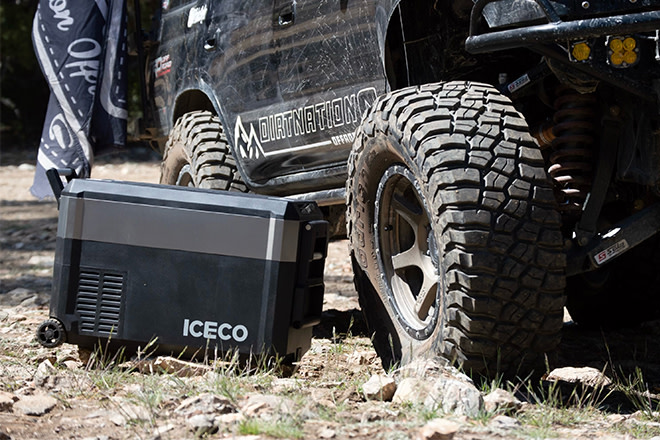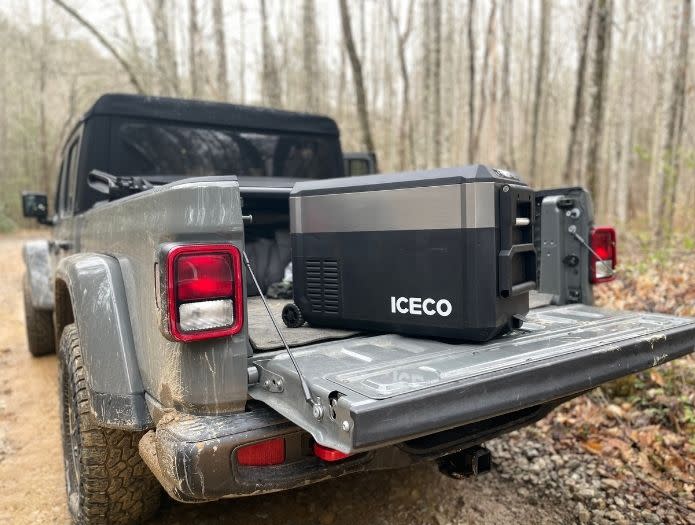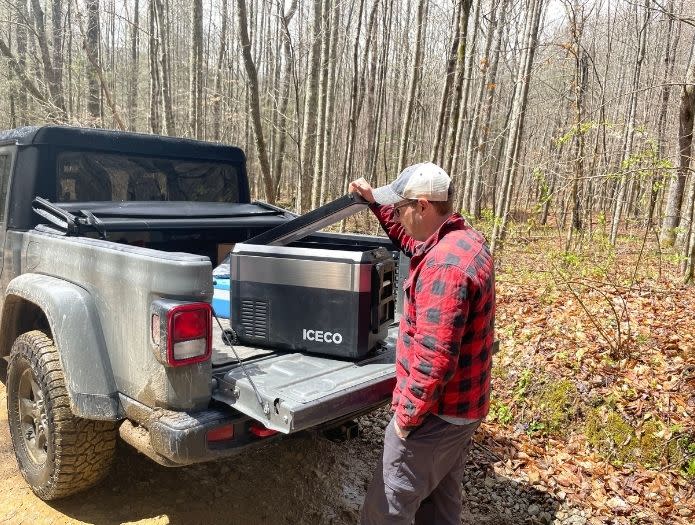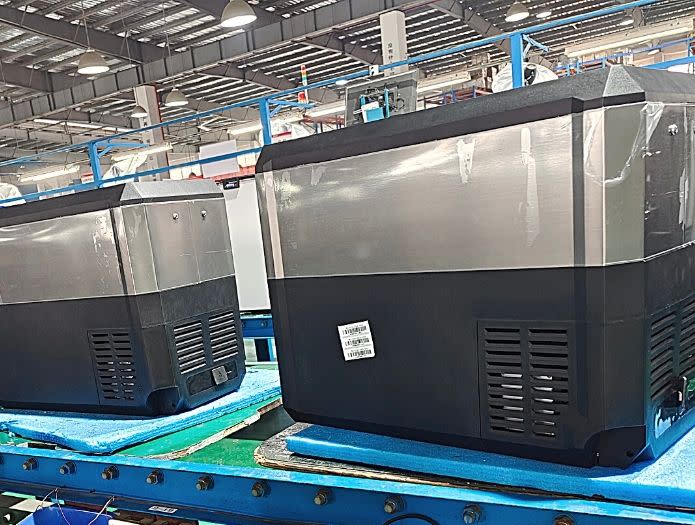 Reviews

Pursue progress and achieve results: ICECO have been committed to the research and development of portable fridges, seeking to provide better solutions for those who want to keep their daily food fresh and drinks cold on the move.
Frank (Founder): ICECO is inspired by Frank, an expert in developing refrigeration and road life with more than 15 years. He seeks to provide more cooling and preservation solutions for those who are on the move.
Benny (Chief Product Officer): When you add an extra machine in car, you need to make sure everything goes well. Benny's consideration is to ensure that the fridges are not interfered with the operation of vehicle.
Eli (Engineer):  ICECO JP Pro Series was designed by Eli, who has over 10 years of experience working on production and test for the portable fridge.
US After-Sales Service Team: ICECO provides a 5 year warranty on Secop compressor and 1 year for other parts. Any questions about the product, please call or email our after-sales team.
ICECO team is formed with decades of experience in developing, manufacturing and distributing portable freezers. ICECO performs their duties in a professional manner, we have a professional after-sales team in the US devoting to provide the best service to our customers.