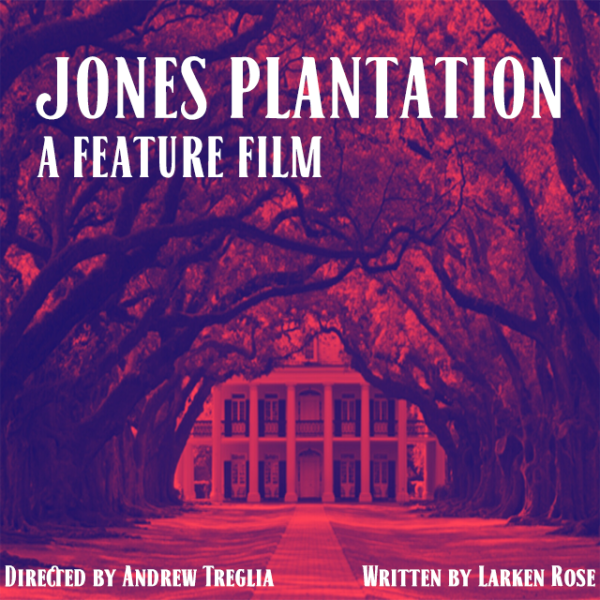 Jones Plantation
$16,226
raised out of
$125,000
Concept
We are raising 125k to adapt the short animated film, "The Jones Plantation", into a feature film!
Story
HELP US ADAPT THE VIRAL SHORT ANIMATION, "THE JONES PLANTATION", 
INTO A FEATURE FILM!
Who Are We?
Andrew Treglia – Director, Producer and Story
Larken Rose – Writer, Producer and Story
Amanda Rose – Producer and Story
What Are We Doing?
We are going to work with a team of professional filmmakers and artists to adapt the short, animation film, "The Jones Plantation", into an engaging, entertaining, indie cult-classic feature film. 
The Story of this Project:
Larken Rose, the Libertarian freedom fighting O.G., made a black & white short animation back in 2012 called, "The Jones Plantation".  The film had a deeply profound effect on viewers.  Larken has literally received thousands of thankful correspondences over the years from people telling him that this little short film changed their lives. 
I (Andrew Treglia) had the opportunity to meet and interview Larken earlier this year in Mexico. I had seen a lot of Larken's video's before, but only watched "The Jones Plantation" for the first time shortly after our interview. It had a profound effect on me as well, and I immediately began to think about how amazing and effective "The Jones Plantation" could be if it was properly adapted into a full-length narrative feature film.  
Upon returning home, I reached out to Larken and pitched the idea.  He loved it, and we have since been developing this project together for the past six months. We have a great working relationship, and symbiotic artistic personalities. 
The short animation version of "The Jones Planation" has reached roughly 300k people on the internet. Our opinion is that this badass feature film adaptation has the potential to  reach an audience of 100X that amount. 
Another Thing:
We are going to produce an online reality series,  "BEHIND THE SCENES: THE MAKING OF JONES PLANTATION", about the making of the feature film! For more this, see below.
Synopsis Video "Jones Plantation" Feature Film, by Director Andrew Treglia
Short Synopsis 
"Jones Plantation" Feature Film
On a sugar-cane plantation in the Puerto Rico, the slaves are growing restless and rebellious, and attempts to crush the resistance by brute force have only made things worse. The owner, Mr. Jones, fears not only for losing his plantation, but also his life.
Help comes to Mr. Jones in the form of an unusual consultant, Mr. Smith—an eccentric genius, and former slave himself—who implements some rather unorthodox methods to tame the slaves. What had been an obvious physical enslavement by the whip before, has now evolved into a more insidious and powerful bondage through cunning psychological exploitation and indoctrination. 
Will the Jones Plantation slaves ultimately escape their chains, both mental and physical, and achieve freedom, or will the designs of Mr. Smith keep them forever trapped and subjugated? The key to their liberation is in their own hands, if they have the strength and wisdom to recognize it.
Video LookBook "Jones Plantation" Feature Film, by Director, Andrew Treglia
The Original Short Animation, "The Jones Plantation":
Budget:
Pre-Production – $10k
Production – 50k
Post-Production – 25k
Cast – 25k
Marketing/Advertising – 15k
The Schedule:
Pre-Production – November 2020 – January 2021
Production (Shoot the Film!) – February 2021
Post-Production – March – July 2021 
RELEASE "JONES PLANTATION" JULY 29TH, 2021
"Behind the Scenes: The Making of Jones Plantation"
 This vanguard reality documentary series will intimately depict the wild and exciting ride of making a feature film. The audience will get to look through the director's eyes as scenes are developed, watch actor's find the truth in their performances, stress with producers as they struggle to steer the ship, and get a front seat view of all of the rest of the drama, energy and fun that comprises the crazy world of an indie film production.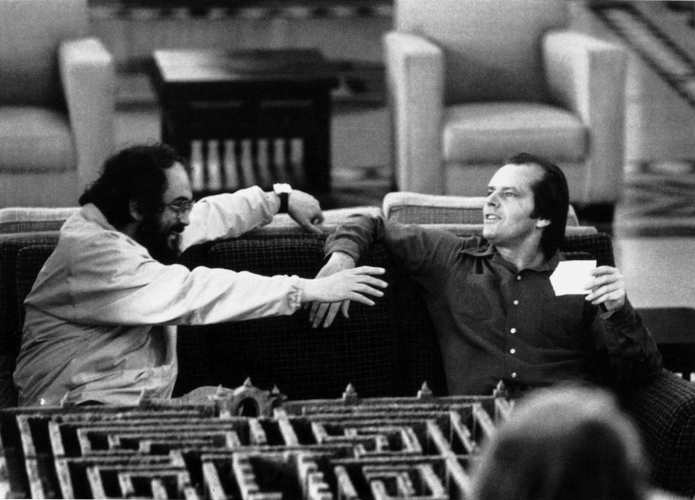 The style will be run-and-gun, fast and furious, both in the production shooting and the post-production editing. Interviews of the cast and crew – both set-up and impromptu – will be inter-cut with the action.
The characters in the show will be the talent and crew, and as is typical for a reality series, certain people will rise up and shine as the production gets its legs.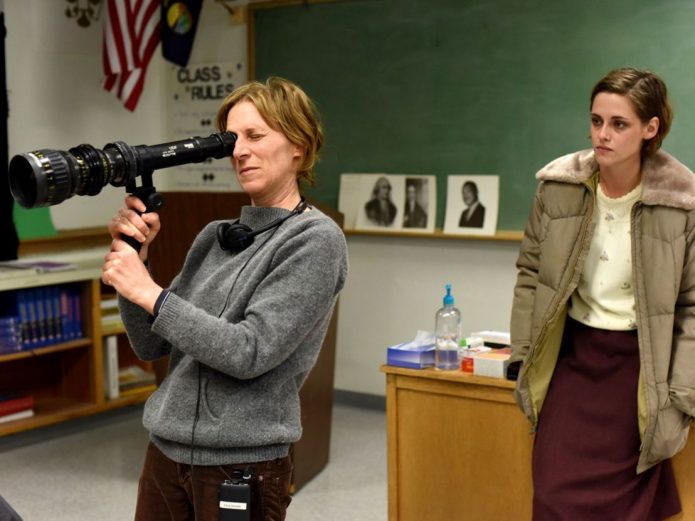 The series will be released online starting in mid-June. The final episode will culminate with the world premiere of "Jones Plantation", and will be released on 07/31/21 – the weekend after the film's world premiere screening. 
We think this original series could really be the secret sauce to massively growing the "Jones Plantation" audience and community. 
Our Promise to You, Our Backers and Our Community:
1. We will finish the "Jones Plantation" feature film project, and the Behind-the-Scenes Series 
2. We will deliver all perk rewards in a timely manner
3. We are extremely humbled and honored to receive your commitment in us and our project, and we will be good stewards of your money.
About Us: 
Larken Rose
Larken Rose is author, speaker and general Libertarian legend. With over 50K Youtube subscribers and 25K Facebook followers, Larken is a legit online 'influencer', and has produced hundreds of videos with millions of views for his large and loyal audience base. Known for his intelligent, concise and effective communication  style, Larken is highly respected throughout the Libertarian community for his idealogical integrity and kind, approachable personality. 
Larken's YouTube Channel: https://www.youtube.com/user/LarkenRose
Larken's Facebook Page: https://www.facebook.com/larken.rose.7
Andrew Treglia
Andrew Treglia has directed and produced a wide variety of media content in film, television and online for over 10 years.
Andrew spent much of his first five years in production at GPB, the Georgia PBS flagship station in Atlanta. He worked on dozens of projects and shows for the station, including the Emmy Award winning, Georgia Traveler, and his own special, BlockHeads: Return of the Neighborhood, about Martin Luther King's birthplace and neighborhood, The Old Fourth Ward. Andrew was also the Cinematographer and Lead Editor on the, Georgia WWII Oral History Project, which was produced in coordination with director Ken Burns and his epic documentary, The War. 
Andrew then turned his attention to Los Angeles, eventually directing and producing two feature films: the narrative crime drama, The Atlantan, and the absurdist documentary, Lord of the Freaks. With a Hollywood red carpet premiere at the world famous Egyptian Theater, Lord of the Freaks features appearances by Jimmy Kimmel, Stan Lee, Dave Navarro and a multitude of other recognizable personalities. Andrew also worked as the 2nd unit director on the narrative feature film, Transmigration, shot in the magical western jungles of Brazil. It was a challenging, brutal shoot, and Andrew was hospitalized for severe dehydration upon returning to The States.
In 2016, Andrew became executive producer at TimefireVR, where he produced and directed his award winning Virtual Reality Experience (VRX), Hypatia. The piece won "Best Social Experience" at the Cinequest Film and VR Festival, and Andrew was invited to speak at the 2017 NAB show by Adobe Mettle. 
In addition to his commercial work Andrew has also created extensive content for effective non-profit organizations like The Water Well Trust, which provide safe, clean water wells for low-income Americans with no water supply, and the Annual Georgia Environmental Conference. His non-profit work has been screened before the United States Congress, and on C-Span.
Andrew earned an M.F.A. in Filmmaking and Digital Imaging from Georgia State University in 2006.
THANK YOU FOR REVIEWING OUR CAMPAIGN! 
BE A PART OF OUR COMMUNITY AND WINNING PROJECT!