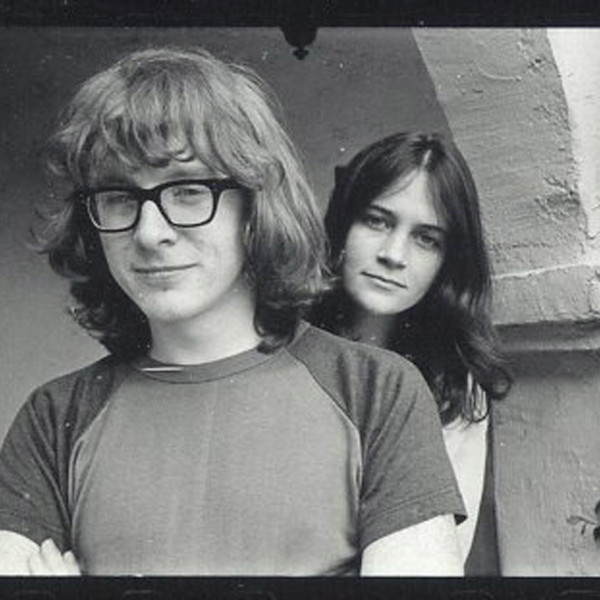 Kate Taylor and Peter Asher Recording Project
$18,137
raised out of
$60,000
Overview
https://youtube.com/watch?v=449950178
Concept
Kate and Peter join forces once again with an all star band to record a new album.
Story
Dear Music People, 
Hello…Keith Putney of Keith Putney Productions here.  While you may not know me (then again, you just might), my company has produced tours by The Rolling Stones' Mick Taylor, Peter Asher & Gordon Waller, aka Peter & Gordon, Albert Lee, Gerry and the Pacemakers, the 2014/2015 British Invasion Tour and more recently for Peter Asher with his own "Memoir" show and with Jeremy Clyde.  I'm particularly excited to share with you news about a new project.  
We would like you to join us in the making of a brand new album by "Sister Kate" Taylor, a project that would be a reunion of many of the great talents that were at the center of the Los Angeles music scene during the explosion of the singer-songwriter era. Our cast includes: Peter Asher, Danny Kortchmar, Russ Kunkel, Leland Sklar, Waddy Wachtel, Albert Lee, Scarlet Rivera, Kate's daughters, the fabulous Ukeladies and the vocal dynamo herself, Kate Taylor.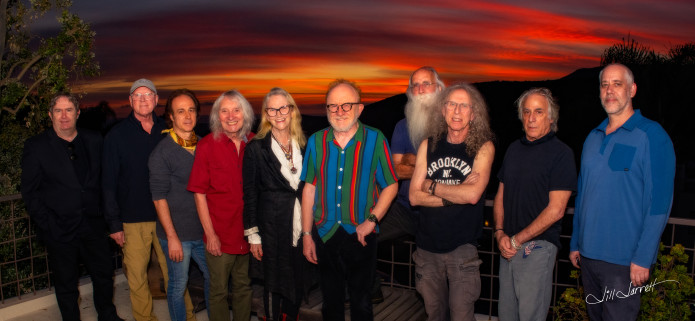 L-R: Keith Putney, Russ Kunkel, Jeff Alan Ross, Kate Taylor, Peter Asher, Leland Sklar, Waddy Wachtel, Danny Kortchmar, Nathaniel Kunkel. 
Allow me to explain by way of recollection.
In a conversation on Martha's Vineyard in August 2019, where I was visiting to join in the celebration of Kate Taylor's 70th birthday, we spoke about the upcoming 50th anniversary of Kate's first album, "Sister Kate".  The album was recorded in 1970/71 in Southern California, where, as described in an April 1971 review in the Tampa Times, "Crack record producer Peter Asher has assembled a lineup of supporting musicians that sound like the Who's Who of the recording world".  Indeed, a great cast was on hand, with Carole King, James Taylor, and Linda Ronstadt among the many masters of the musical arts contributing to Kate's sparkling debut album.
As anyone who knows Kate or who has seen her perform can attest, her energy and enthusiasm are infectious.  She and I discussed the idea of doing something to mark the anniversary, and I, taken in by her inescapable charm, suggested that her friends and fans might share this enthusiasm and support a reassembling of what I call "The Dream Team"…meaning those mentioned above, i.e. Peter Asher as producer, and the likes of Danny "Kootch" Kortchmar, Waddy Wachtel and Albert Lee on guitars, Leland Sklar on bass, Russ Kunkel on drums, plus Peter's right hand man -and frequent Kate musical cohort Jeff Alan Ross on piano and acoustic guitar.  With the sublime soufulness of Kate herself on lead vocals…well, you know that can't be bad.
Yes! "The Dream Team" has agreed  that this project should go forward, This page is an act of faith that you will be with us.  With you beside us, this can and will happen. Please take a look at the premiums we offer as a small way of humbly expressing our heartfelt gratitude for your contribution to this dream of an artistic endeavor.  We're truly thankful that, pending your support, all the above will come together to make music to mend the heart, raise the spirit, and share the love.
More from me after some words from Sister Kate herself.
————————————-
 "Why Wait?"
Hello Dear and Darling Fellow Travelers,
Kate here.
I have some exciting news!
2021 is the 50th anniversary of the release of my first record, "Sister Kate".
My friend Peter Asher, renowned producer and musical artist, was my first manager and producer in 1970-'71. We recorded "Sister Kate" at a very exciting time to be in Los Angeles. The place was a magnet for many gifted, fun and soulful musical artists just on the cusp of extraordinarily creative and productive careers. Several of them played on "Sister Kate".  Peter would go on to produce many wonderful artists including brother James, Linda Ronstadt, Cher, Elton John, etc!  Peter had had a hit making career as a singer in the British singing duo, Peter and Gordon, and went on to be the three time Grammy awarding winning record producer that he is!
Now, on the anniversary of our first collaboration 50 years ago, Peter and I are making a new Lp together.   We have several of the original players from "Sister Kate"; Danny Kortchmar, Lee Sklar and Russ Kunkel, lined up to play on this new record, as well as other favorite players of ours; Albert Lee, Waddy Wachtel and Jeff Alan Ross, Scarlet Rivera, my daughters and my dear Ukeladies.  We have original tunes of mine plus old and new favorites that will be included in this collection.  I am very excited to be working with Peter on  this project and to be going into the studio with him.   We have started our recording!  There will be updates as we progress.
Our funding needs include a highly reasonable recording budget and an amount for vinyl and cd production, art work and marketing.  
This is your opportunity to pre-order the CD and browse through other perks available for you if you're of the mind to contribute to this project. 
If you're unable to contribute, or if you will be contributing and want to also do this, it would be immensely helpful if you'd share this campaign with your friends via your social media and mailing lists!
We have plans for appearances in celebration of this collaboration and we will be updating you on those as the time progresses.
If you have any questions or comments about the project or the incentives, please don't hesitate to write me at kate@katetaylor.com. 
Thank you for considering this invitation to be on the team!  Hoping to see you and hear from you sometime very soon. 
With love, Kate
————————————-
Thank you, my dear and great Sister Kate. We must mutually thank our own Sandy Hicks, without whom we would never have gotten this far!
As you will see, we have amassed many tasty perks to entice you into joining our cause. If you'd like to contribute to the campaign, without perks, you can simply click on the 'Back It' button.  You'll be able to enter the amount you'd like to contribute, and choose your payment method.
At the very least we hope you enjoy taking a look and considering the idea of being a part of the dream!
All the best,
Keith Putney