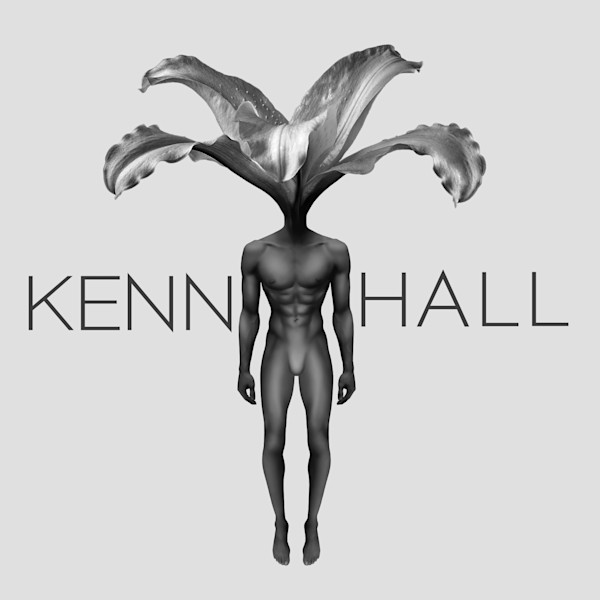 Kenn Hall A New Brand For A New Day
$1,665
raised out of
$50,000
Concept
Help a next level fashion brand get to the next level
Story
Intro to our brand:
Hi, my name is Kenn and about 10 years back, I moved from Baltimore Maryland, to New York city, in hopes of finding myself amongst the great American Fashion Designers. I've been designing clothes since I was a kid. First, making dresses for my little cousin's barbies and then moving into making clothes and producing my high school's fashion shows. While in high school I was pushed to pursue a career in painting, but always had my eyes and heart set on fashion and New York City.  During my time in NYC I went from working retail to getting a design job at a small fashion brand. While there, I was able to hone my skills and learn the ins and outs of the business. Before leaving that brand, I was able to help build a large team, and oversee sales, production and design. Taking that brand from an apartment in manhattan to the racks at Bergdorf Goodman and Neiman Marcus is what gave me the confidence and experience to spread to other areas of the industry. Later I moved to working at Urban Zen, by Donna Karan. At Urban Zen I was in charge of production and distribution. Later I dabbled in product development at Men's Warehouse, before going freelance as a tailor for various music and television personalities. Today, I am making custom clothes for people all over the country. 
Over the past few years it has become clear that my journey is to be back at the helm of a fashion house, working with a team and dressing the racks of fabulous department stores. In fashion it is very difficult to get a new brand off the ground. Often companies don't see profit until their second or third year. This leaves a lot of young designers with very little hope of ever seeing their companies flourish. To make any kind of real movement in this industry, you have to start with a healthy amount of capital. 
Donating to this campaign helps us do just that. We will be able, for the first time, to produce an actual collection capable of being sold at market. Fabrics, sampling and manufacturing are all big expenses, but with help of a few, we can get there. This is also major in that we have partners in New York that we will again be able to provide with new income. So many people in the garment district are just teams of 2 or 3 that depend on a healthy amount of work to sustain. It is paramount that we support those very people.
What we have goin on:
The goal for this project is $50,000. After working for so long at high end and contemporary brands, I have seen how far you can get with this small amount. There are so many moving parts when designing a line, like ordering fabrics in time to have them for production. If this isn't done on time, you will find yourself with no clothes to sell. 
As an incentive we are offering invites to our debut at New York Fashion Week. This is something we want to gift anyone wanting to be a part of building this brand with us. This will also include invites to future private events and early access to releases, via our mailing list. 
When we reach our goal, we will be able to sell a full collection at market. This is what is needed to get wholesale accounts and then begin to show up on your favorite retail websites. 
What are you getting into:
At Kenn Hall, we take a unique approach to designing. We don't look at trends or seek to profit from what others have already done. At Kenn Hall we champion individuality. We make clothes for anyone who wants to really look their best as themselves. 
With years of experience in styling and fashion design, we are right on track to make some major noise in the industry. This also means building a strong team to help with this mission. As someone who has been very well paid and also paid less than a livable wage, I want to be able to hire people with fantastic pay. Anyone from a part-time retail worker to upper management should be able to live comfortably off their salary. This is important to us. 
What are the challenges:
The biggest question mark in fashion is, will anyone see this; will anyone care?
In an industry where there is no "right" way to do it, how do you get the clothes in front of the right people? This can be such a challenge, because there is no set answer that works for everyone. With our connections and insight into the market, we have sure footing going into the sales aspect of the business. Show rooms and PR are always helpful in this process, but they also come with big price tags. The bill for a show room can be anywhere from five to fifteen thousand dollars a month and public relations can cost even more. 
Other Ways You Can Help:
If you've made it this far and want to help, but simply don't have the money to donate, there is always the share button. We want to encourage you to share with your friends, co-workers and your family. Tell the man at the grocery store that Kenn Hall is raising funds to help his brand see the stars. 
Check out the available share tools and tell somebody else about it, too. 
Thank you so much!