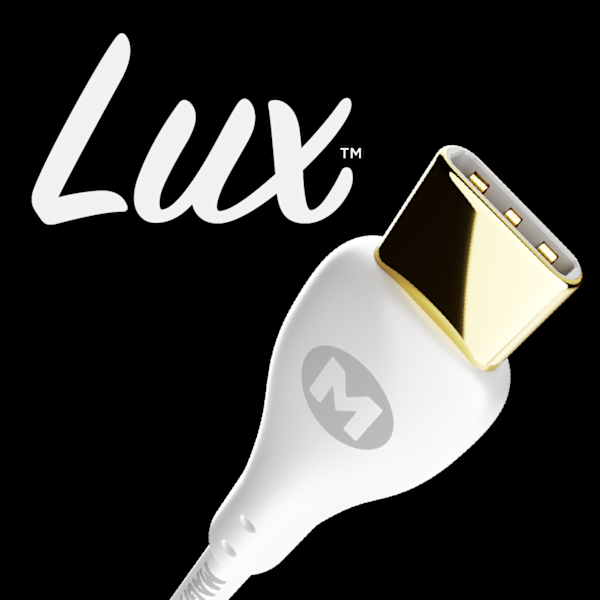 Last Charging Cable & Power Bank You'll Ever Need?
$475,524
raised out of
$21,150
Overview
https://youtube.com/watch?v=735425686
Concept
The beautiful, premium charging cables & powerhouse power banks for the rest of us. Pick your perks.
Story
One Family.
Two game-changing
new products…
MAGFAST Lux
The last charging cables
you'll ever need? 
Lux is the latest member of our MAGFAST family and to celebrate its launch we've put together some amazing 'perk' offers. Some perks even include our marquee charger, MAGFAST Extreme…
(scroll down for more about LUX)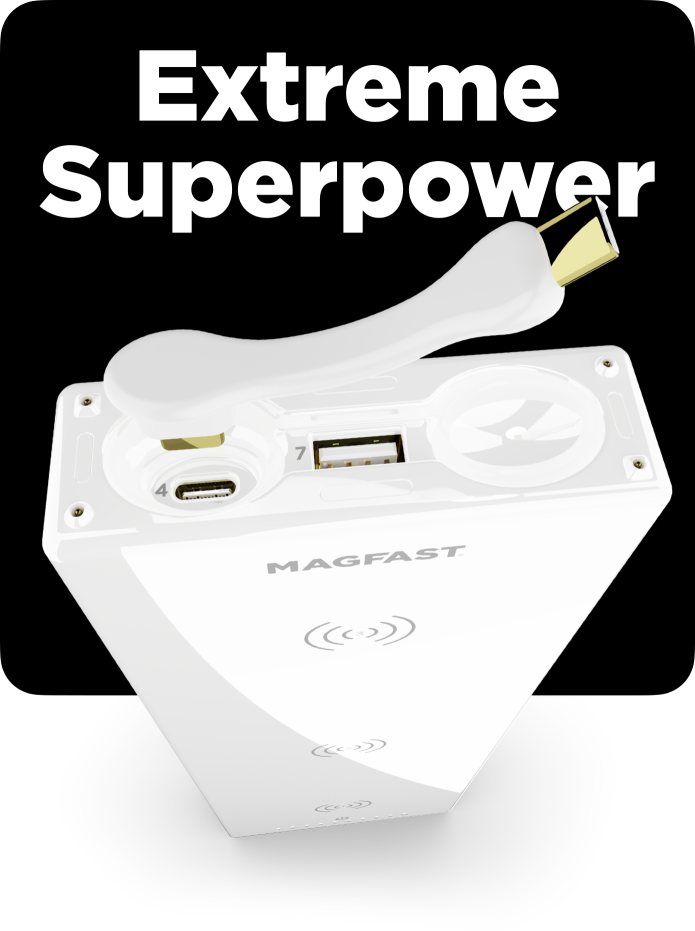 MAGFAST Extreme
The last power bank
you'll ever need? 
MAGFAST Extreme is truly a new class of power bank, utterly uncompromising in every way.
Extreme's sleek, patent-pending design encloses a powerhouse of charging tech. The first power bank to charge three wireless 'Qi' devices simultaneously it also has 5 full USB outlets and sports the latest 'PD Power Delivery' standard.
Oh yes. Add the optional Jumpers, and Extreme can jump-start your car… plus up to two dozen of your neighbors… on a single charge.
(scroll down for more about EXTREME)
Campaign Briefing
Nonpartisan

USB-C is now the global standard for the next decade or more and it rocks. All modern devices, except iPhone, use USB-C. So we have an MFi-certified version of Lux too for iPhone and other older iOS devices. 
 
Trusted

Even though we're new to Indiegogo, tens of thousands of supporters around the world know MAGFAST and have joined us on our journey since 2017. Over 4,000 like us so much they've purchased shares in our company.
Experienced 

We've completed two rounds of 'equity crowdfunding' where supporters buy shares instead of perks/rewards. The dynamics are similar in some ways, but the whole process is overseen by the Securities and Exchange Commission. 
Realistic 

Long before COVID and the global supply-chain meltdown, crowdfunders faced challenges with meeting expectations. We waited until all development was complete before coming to Indiegogo, so both Lux and Extreme are already being made and we're feeling good about their timeline.
Pro-Earth

A tree for every charger adds up fast. Together with our partners at Trees.org we've now planted over half a million trees – more than 20X the number in Central Park New York. And we're just getting started.
Rewarding 

Earlier this year we announced MAGFAST Club Rewards and awarded points for every pre-order and investment to date. Now, with this campaign, we're taking things to the next level with up to 5X rewards at several perks levels.
Welcoming 

Astonishingly with just a few days of announcing this campaign, over 2,000 individuals signed up to share the news on social media and by email. 15% commission is just the start. Scroll to the foot of this page if you'd like to join.
FUN

Somewhere on this page there's an 'Easter Egg', a clue that leads to 500 MAGFAST Club Rewards points. Of course, you'll need to watch our videos, look closely at our graphics and read everything closely to find it!
MAGFAST LUX
IN DETAIL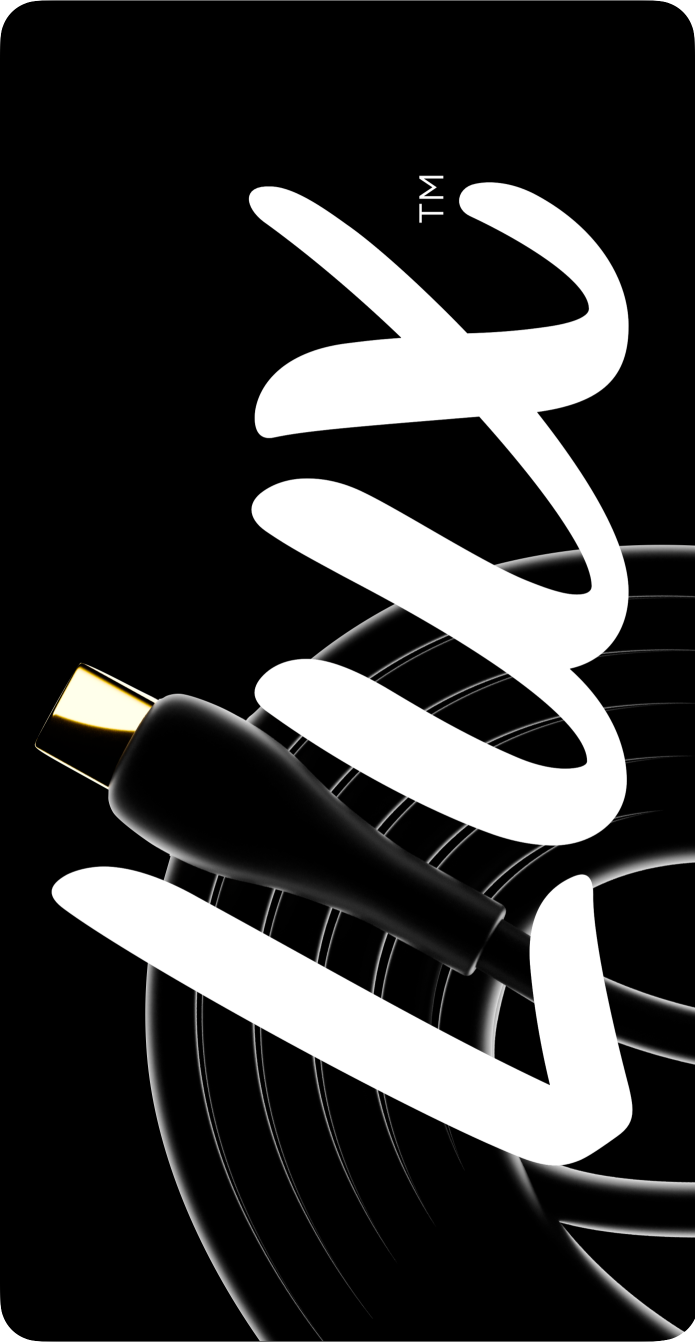 Could this be the last charging cable you'll ever need?
Lux is designed to be by far the best all-round cable for the rest of us. 
Indiegogo has a long proud history of innovation, including many, many charging cables.
With great respect to all those who have gone before, we think sometimes ingenuity has trumped practicality. Clever designs perfect for a workbench, or emergency, or a keyring, or whatever, but not cables you'd use day in day out to charge your stuff.
So we set out not to make the cleverest cables, or the strongest, or the fastest, or the cheapest, and certainly not the most colorful…
We designed Lux to be the cables you'll most LOVE to have in your life. Cables that just look and feel way better than all those other cheap cables you've been hanging on to.
And we designed Lux cables for everyone…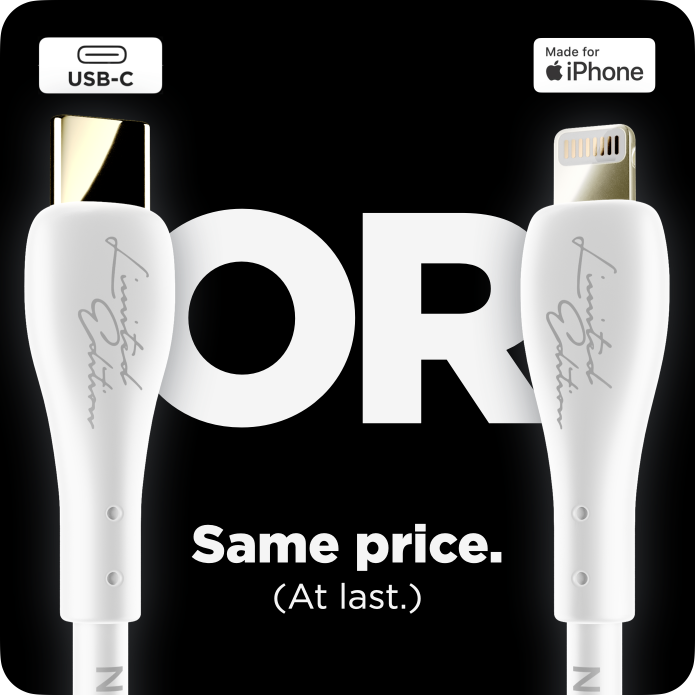 Lux charges EVERY modern device.
On the left, USB-C the modern, global, industry-standard design for wired charging of almost every portable device for the next 10 years and beyond. The word is that while Apple hasn't switched iPhone to USB-C yet, they were closely involved in its development and may soon.
Until they do, we offer Lux in both Lightning to USB-C for our iPhone customers and USB-C to USB-C for everyone else.
Features & Benefits
There's a LOT to Love about Lux.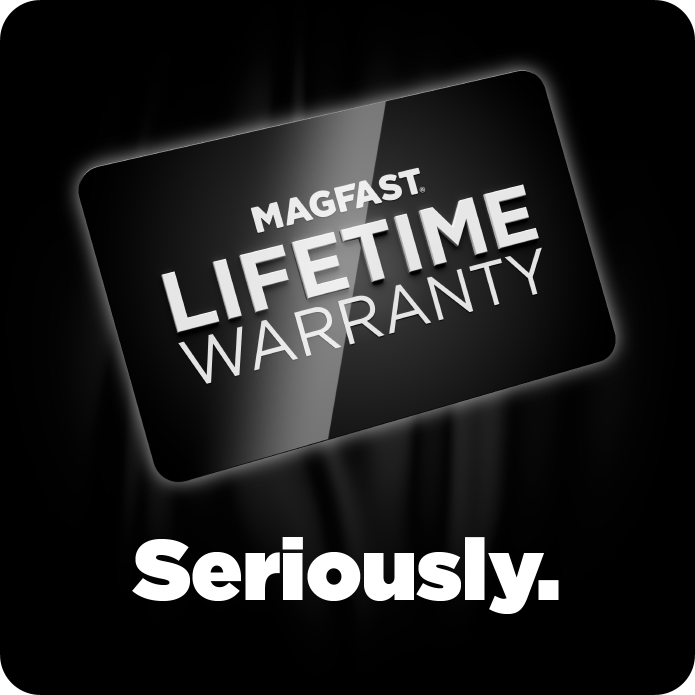 Treat all your Lux cables right and we'll replace any of them if they fail.*
This is how you know we're serious. A limited Lifetime Warranty on cables?
Why not? Lux cables are super-high quality and very strong. Treat them right and they'll last a long, long time and we'll replace any if they fail.
And if one fails after you beat it up we'll cut you a break on a replacement.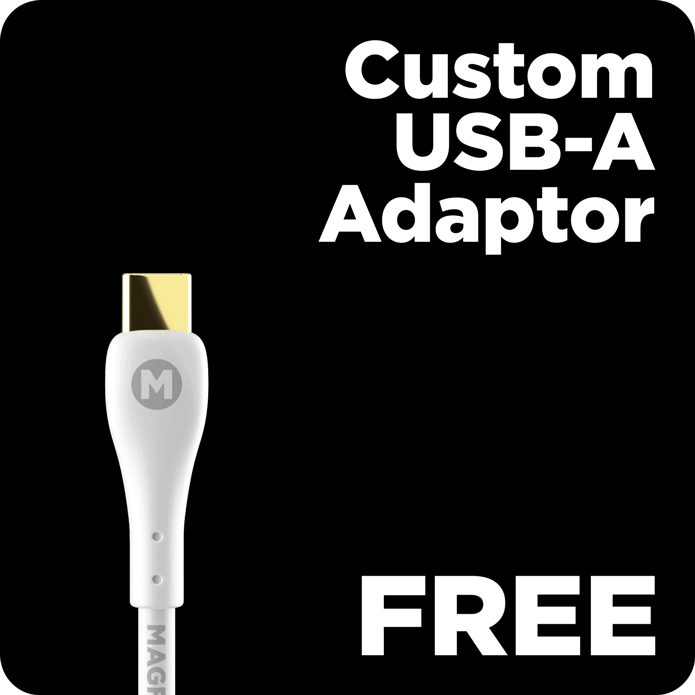 Get all the Lux cables you need for the future & they all work with the past. 
Designed to fit all your Lux cables perfectly, and look as good in your home, your Lux USB-A adapters are included FREE with your cables.
This means you can use your new Lux cables everywhere…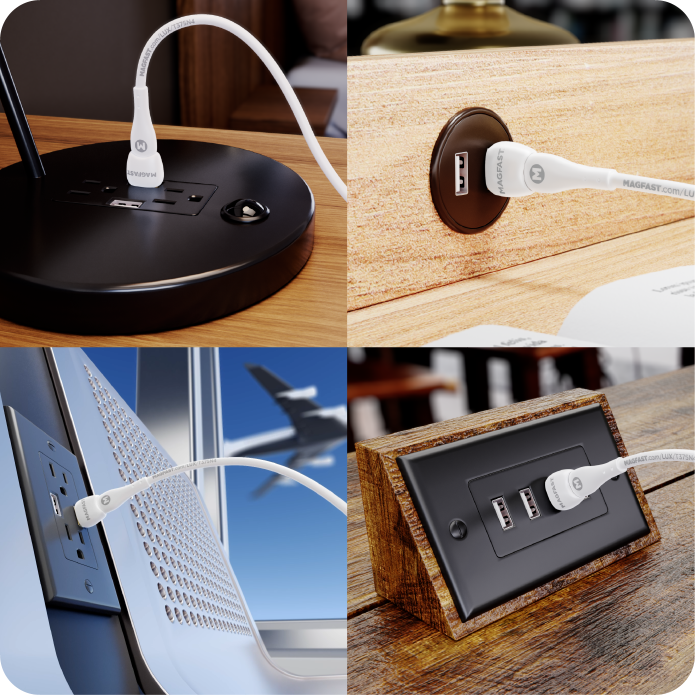 Hotels, Libraries, Coffee Shops, Airports… Use Lux USB-A Adapters Everywhere.​ 
Wherever you go, your included FREE Lux USB-A adapters means your Lux cables work with both modern USB-C outlets and the older USB-A – the kind you've used for years.
Tip: As you check out, add some extra Lux USB-A adapters. This way you'll keep them plugged in where you charge most often around your home, car, etc and can just plug Lux in anywhere.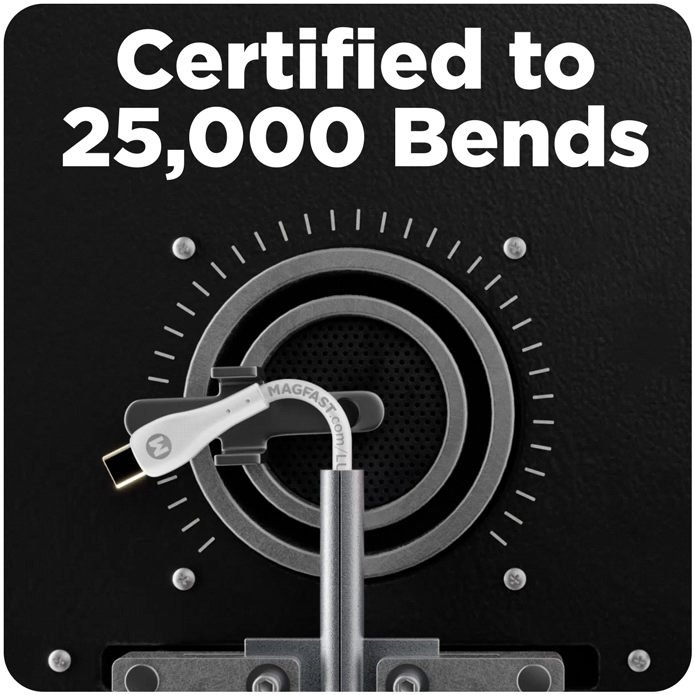 Bend Each of Your Lux Cables Every Day for 65 Years.
They'll be Just Fine.
Delightful to touch, amazing to use and tested to destruction. Lux is built to last a long, long time.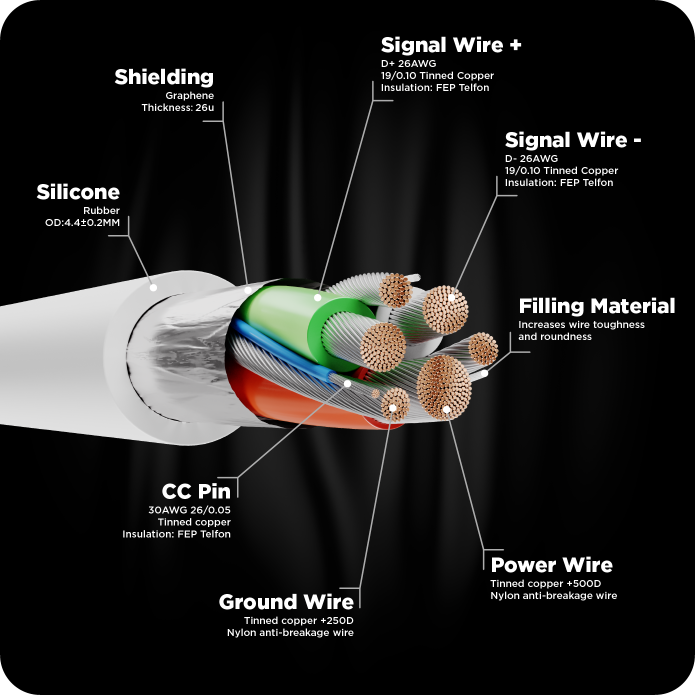 The Secret's in the Teflon
Cables often wear out because of internal friction as they flex repeatedly in use. By infusing Teflon into our wiring loom and enclosing it all in a particularly silky new and improved silicone jacket, we've dramatically improved the longevity of your cables.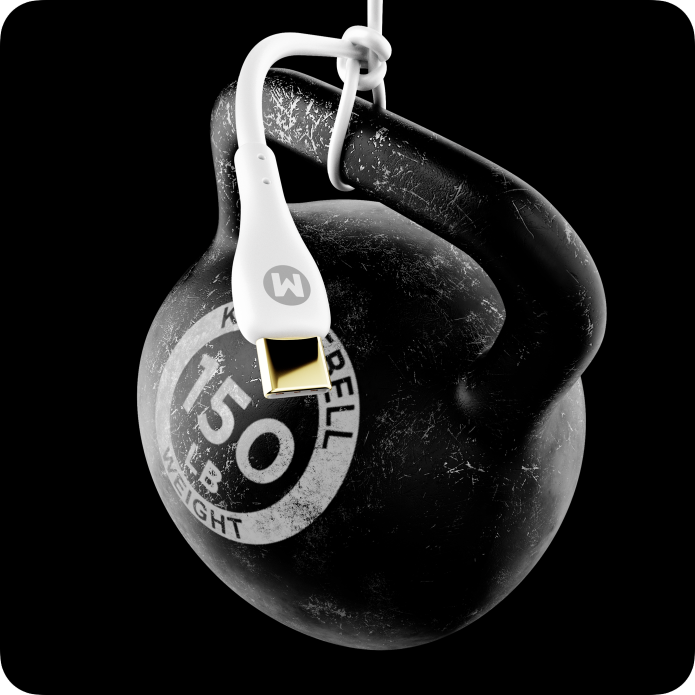 Possible. Not Recommended.
Full disclosure. In our testing, Lux broke at 161lb – so 150lb is cutting it a bit fine. So please, don't do it. Just know your cables are strong enough to lift a small adult (if not this humble founder).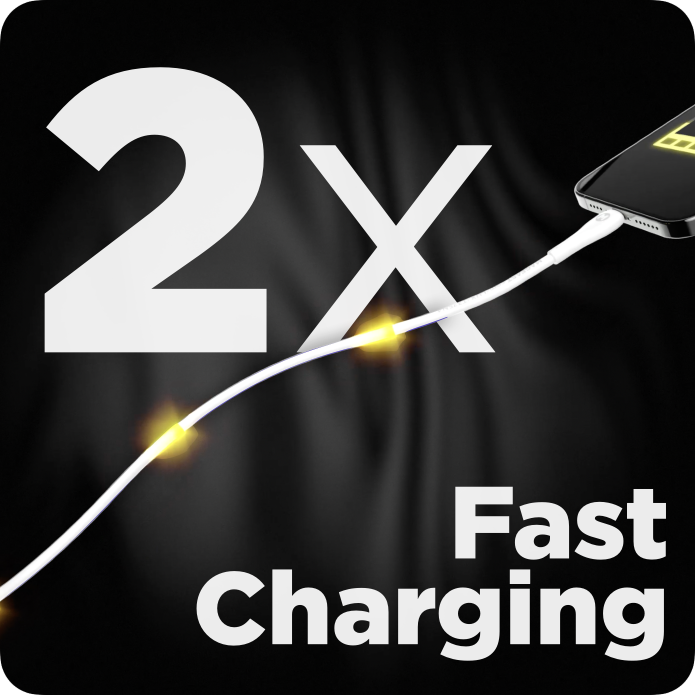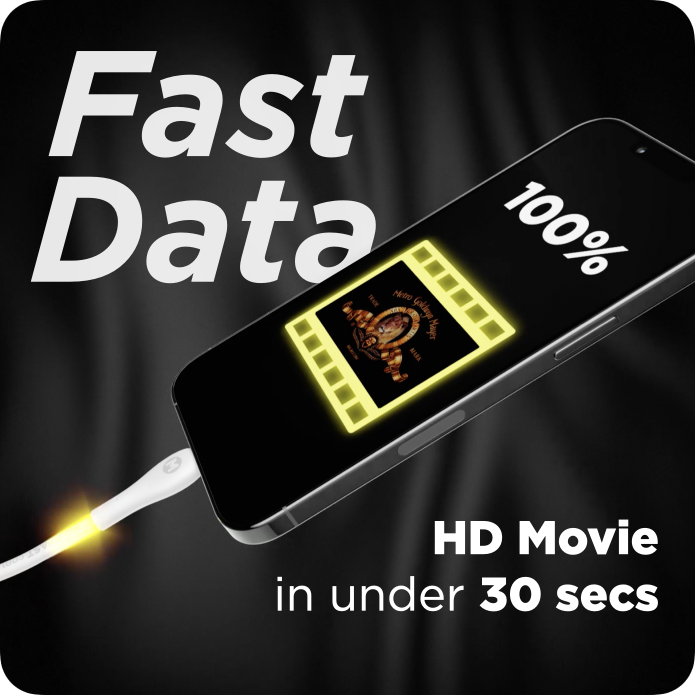 ALL the Speed You Need.
Lux isn't the fastest cable ever, but it's way, way fast enough for most of us. 60W PD Power Delivery is twice as fast as most phones and tablets can charge and will keep up with all but the most demanding tasks. Much of this page was typed on a big MacBook Pro powered by Lux.
As for data, look elsewhere if you're running a server farm or satellite ground station. But if, like most people, you just move some files from time to time you'll find our 480Mbps is more than enough – capable of zapping your favorite HD movie from one device to another in 30 seconds or less.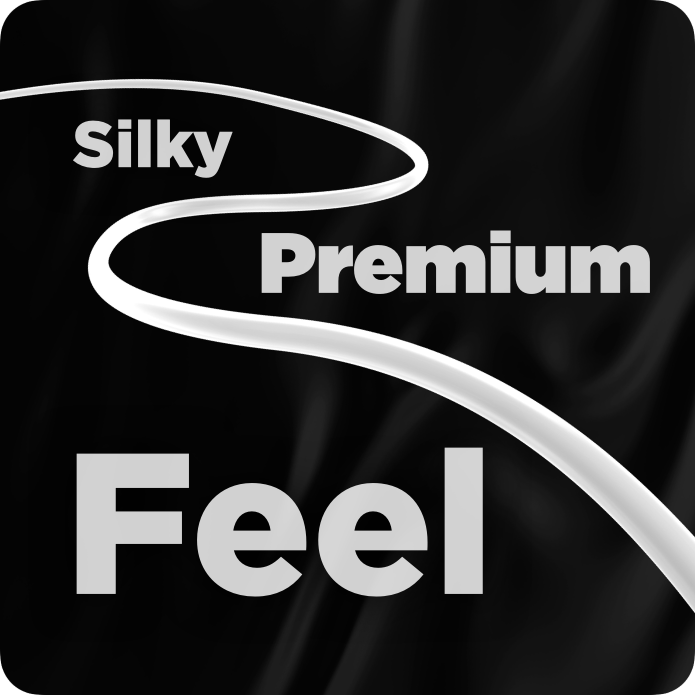 It's Love at First Touch.
There's just no way to convey this aspect of Lux without you holding them in your hands. Like that particularly fine item of clothing you appreciate way more than all the others, Lux just feels so great in your hands.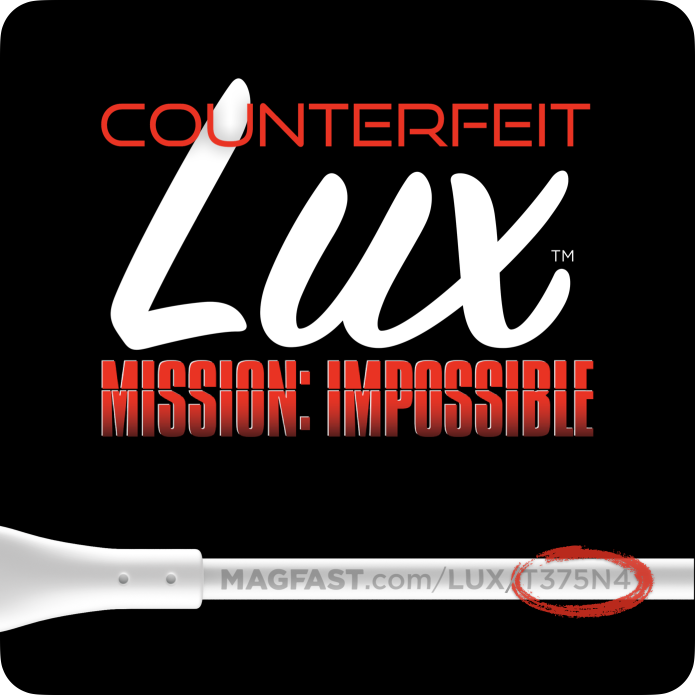 Lux Counters the Counterfeits.
Have you ever purchased something online and been shipped a fake?
Are you sure?
A few years ago researchers found that over half of 'UL Certified' products were fakes. Further research concluded that 99% of fake charging products either failed, were dangerous, or both.
So at MAGFAST, we've developed Fingerprint®. Each of our chargers has a unique code you can scan with your phone to confirm its authenticity.
Cables don't have room for a scan-able Fingerprint, so we laser a unique URL onto every single unit. The simple-looking 6-character code has over one billion combinations, impossible for a counterfeiter to guess.
That leaves you feeling safe and secure that you've got genuine premium MAGFAST products… and the bad guys with egg on their faces.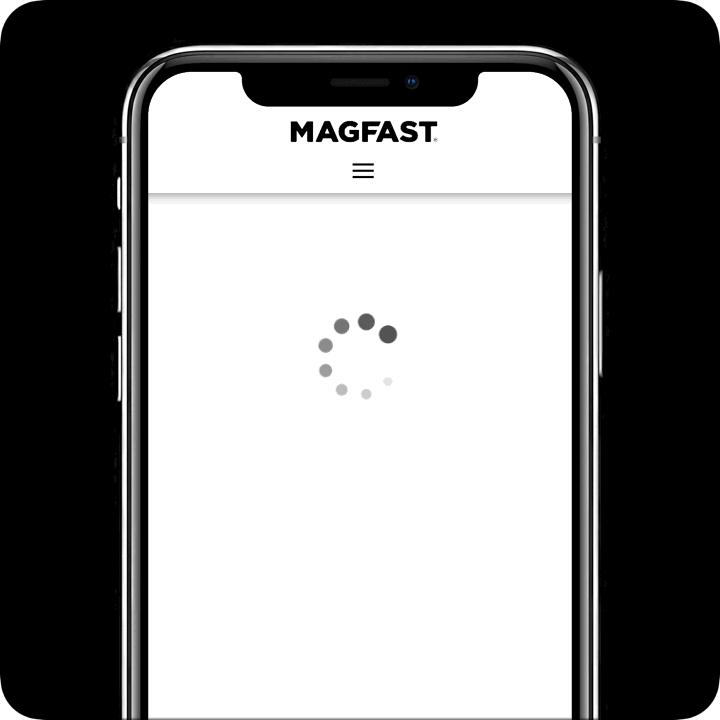 Instant Authenticity Confirmation.
Just scan any MAGFAST packaging or product Fingerprint code or type in the short Fingerprint URL for instant peace of mind.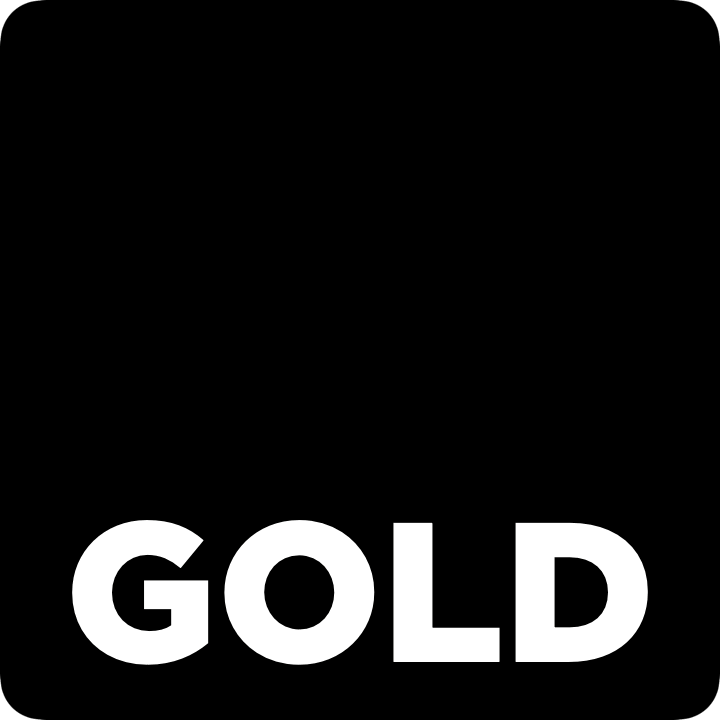 All USB Connections are
Gold flash Gold-Plated
All MAGFAST products use gold flash gold-plated USB components. Yes they cost a little more but we think this is one of those small differences that make a big difference.
Another critical aspect of product presentation is of course…
Premium Packaging.
Perfect for Gifting.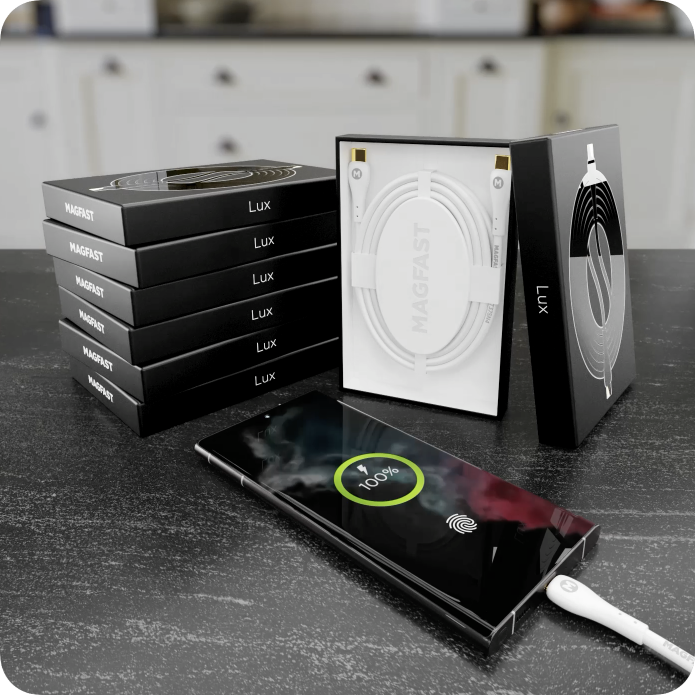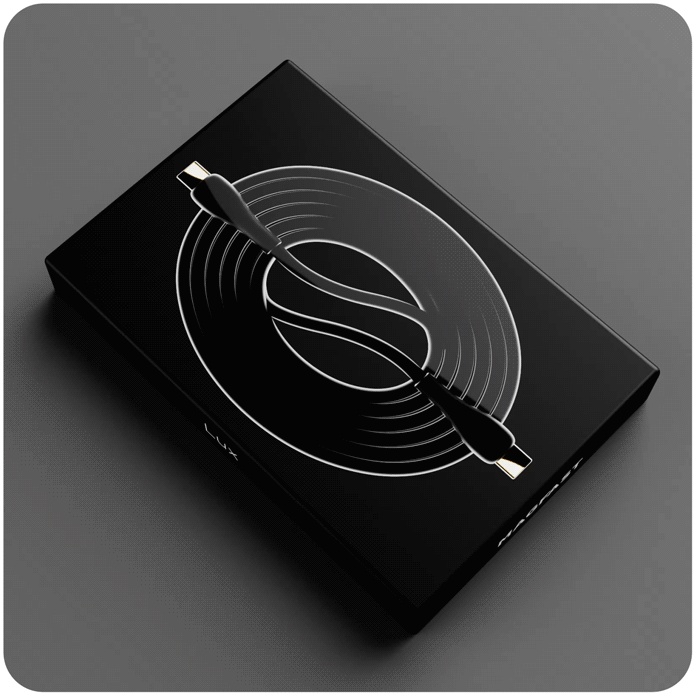 Delight everyone this holiday season.
At MAGFAST we take packaging very, very seriously. We think one of the best ways to go green is to stop making and buying things that are quickly thrown away.
So all MAGFAST packaging is designed for life long after you first, admiringly, open the box.
Our beautiful packaging, together with Lux's gorgeous design, make Lux the perfect gift – and we're ramping up production for the holidays.
Order today, and we guarantee your Lux cables will arrive in time for the holidays.**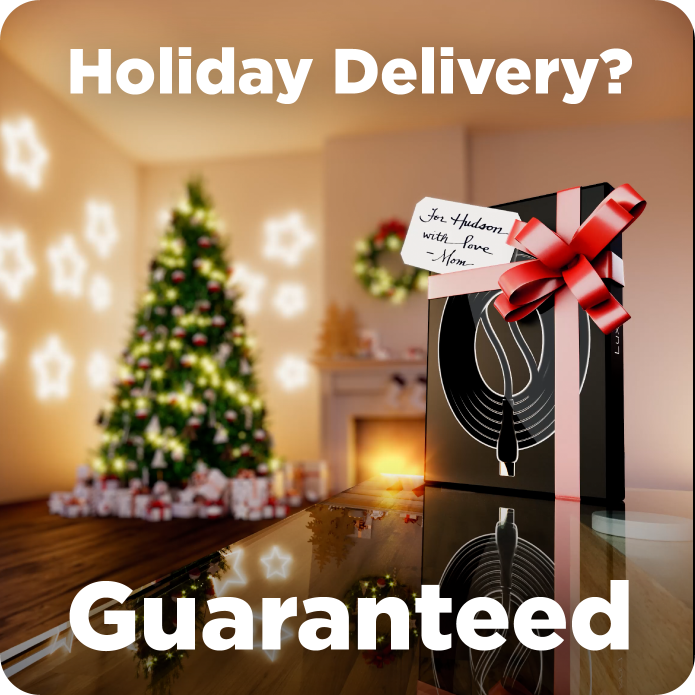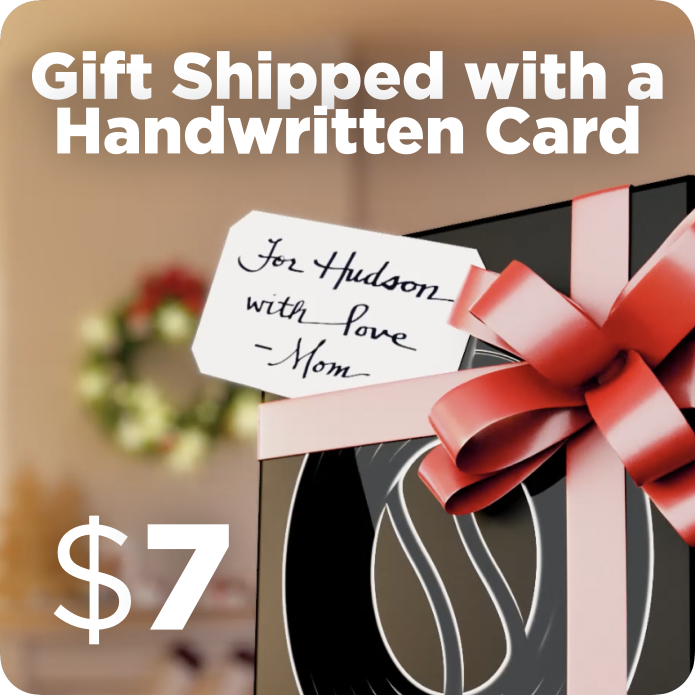 Lux Holiday Gift Bag, Handwritten Card & Ship Service
Order early, and we guarantee your Lux cables will arrive in time for the holidays.
We've even lined up a special service to help make it easy for you to delight lots of folks with Lux this holiday.
If you want to use our Gift Bag, Handwritten Card & Ship service, please select that during our follow-up survey in a few weeks.
As long as you complete the individual gift instructions by Dec 10th here's our guarantee: Lux will arrive in time for the holidays, or we'll credit you with 500 MAGFAST Club Rewards Points for each demonstrated instance of late arrival.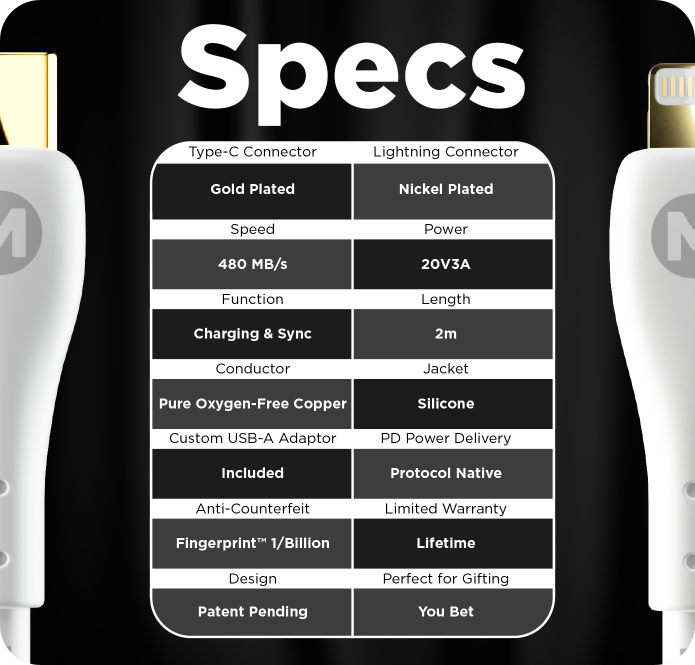 Great Specs.
Normally with tech gear the specs are everything. But the specs can't describe the literal feel  of Lux, nor how it is to live with and use the product every day.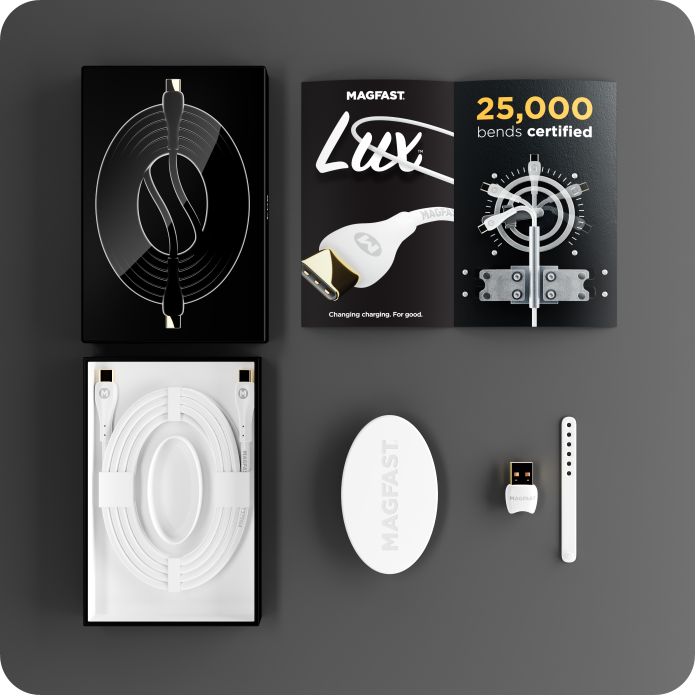 What's in Every Box.
Along with your Lux cable, USB-A adapter and silicone cable tidy strap you'll get a folded printed color brochure and the famed 'secret compartment' as part of the packaging.

Preliminary Production Started July 22nd
Our first 'trial' production run for Lux was on July 22nd. It went smoothly and some adjustments are being made, particularly to the efficiency with which the cables are packed into their premium boxes. The video clip above is standard footage from our manufacturer. Lower down this page we'll post Factory Footage as we get it. (Some came in just as we're preparing to launch this campaign.)
Loving Lux?

Share this campaign.
Get awesome rewards.​ 
Details near the foot of the page. Your chance to get involved, earn cash and points and possibly even win some company shares!

MAGFAST EXTREME
IN DETAIL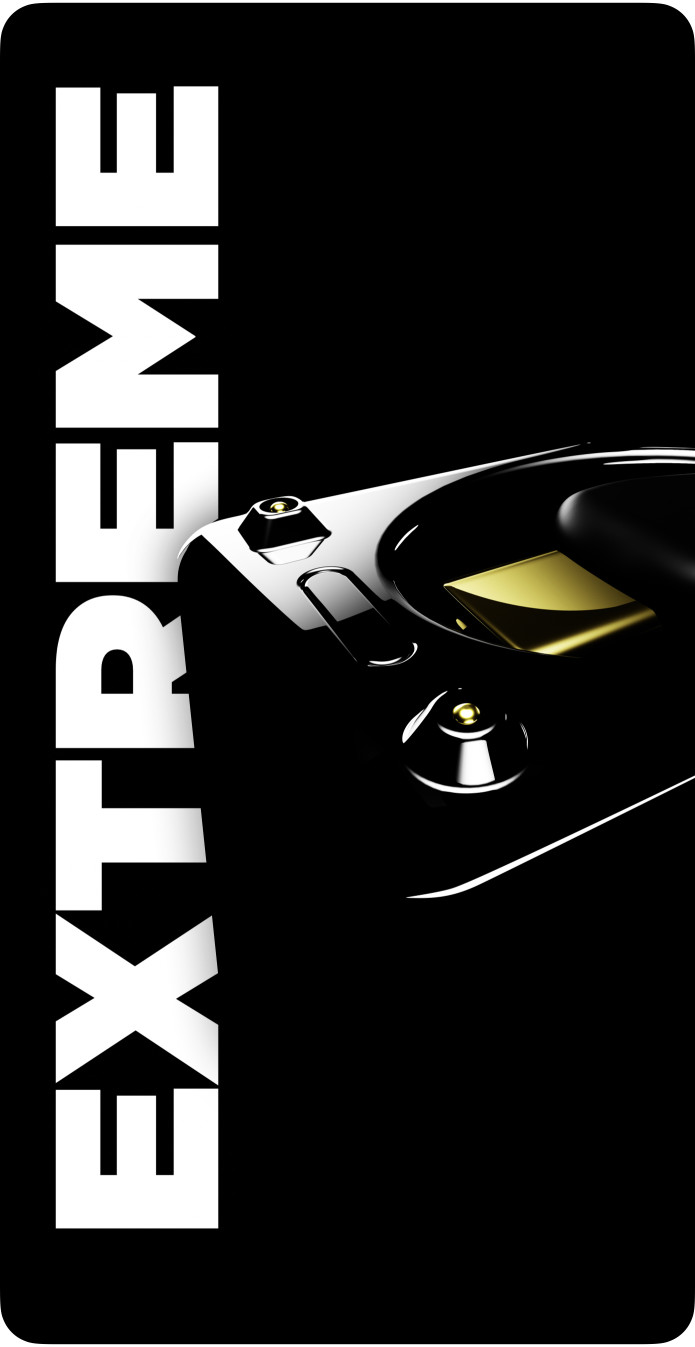 MAGFAST Extreme. The last power bank you'll ever need?
It's hard to know where to start describing MAGFAST Extreme.
There's simply no other product like it – even after the 5+ years it has taken to develop to mass production.
Please take a minute to look, read and watch…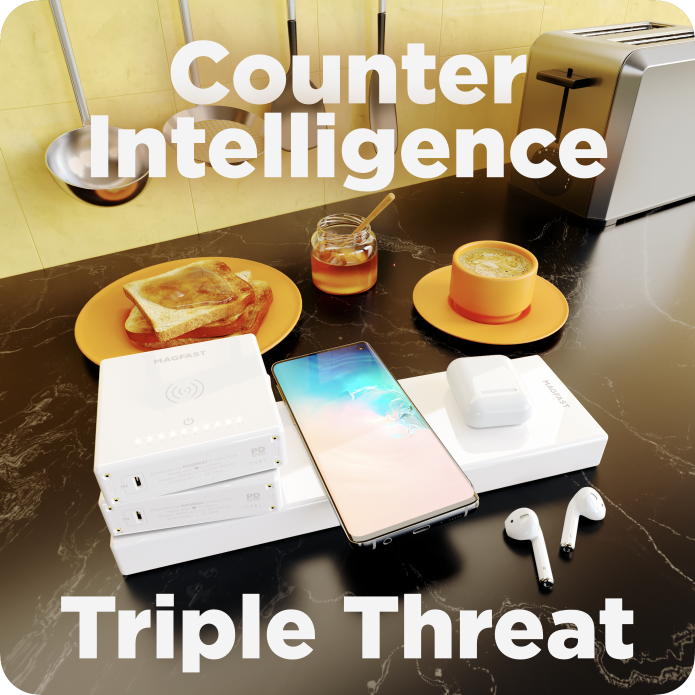 The World's First with THREE Qi Charging Ports?
Extreme allows you wirelessly to charge not one, not two, but three devices at once. We know of no other product that allows this. 
Triple-Qi alone would be enough of a world first to warrant a major product launch (it's harder than it might seem) but it's only the start for MAGFAST Extreme…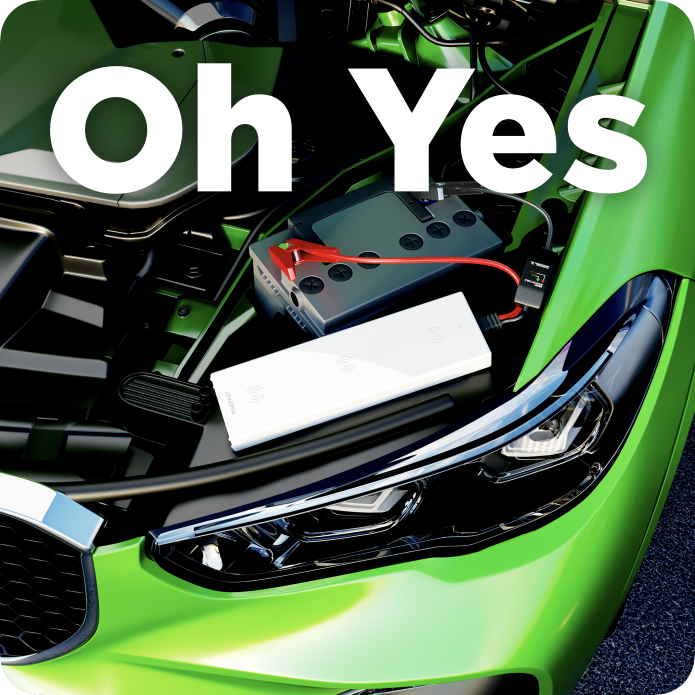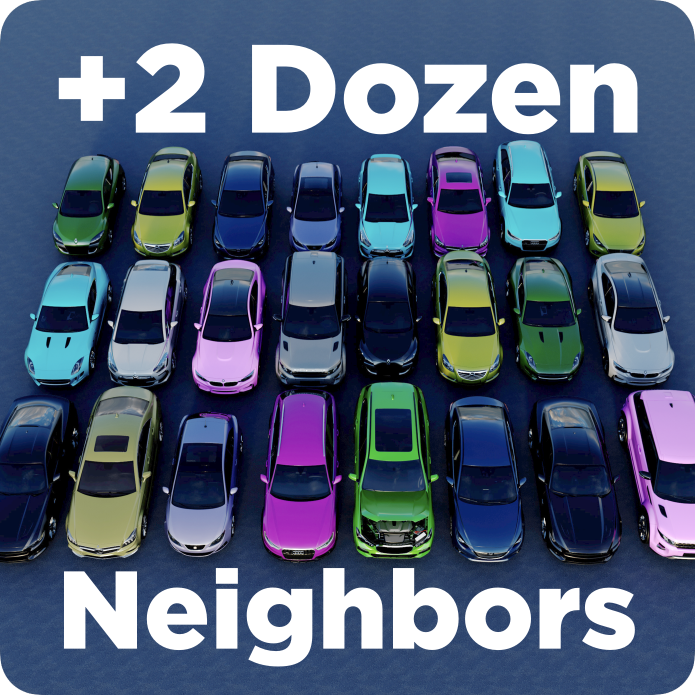 We Didn't Believe it Either.
We did the math. The numbers said it would work, but we were still blown away the first time we tested Extreme's special high-amperage battery.
Fully charged, and with care not to drain Extreme into the cars' dead batteries, Extreme can jump-start 25 regular vehicles on a single charge.
And there's more.
During a recent 2-hour livestream event we removed the battery from a family car to see how many times Extreme could jump-start an everyday vehicle without the help or hindrance of another battery.
Thousands watched as one of our team started the car a total of 99 times. That's not a typo. On a single charge Extreme jump-started a car ninety-nine times.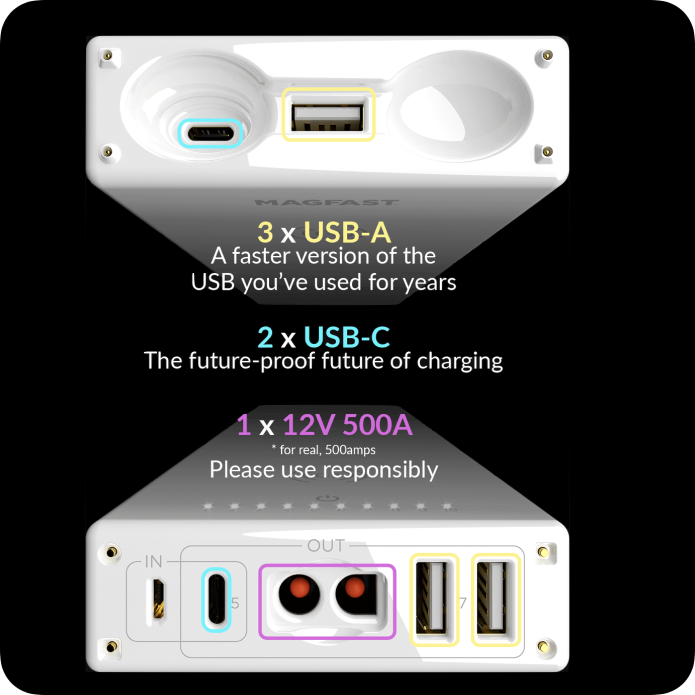 Lots of Wired Ports Too
On top of the 3 Qi Wireless charging ports, and the 12V jump-start outlet, Extreme has five more USB outlets. Two USB-C (with PD Power Delivery) and 3 USB-A Outlets (the one you've used for years, now with FastCharge).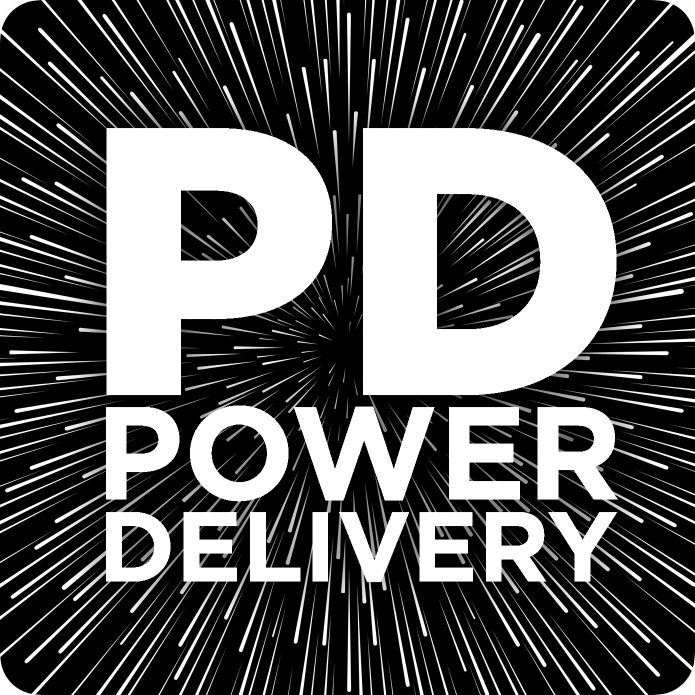 What is PD Power Delivery?
PD is the industry standard used to make sure that all modern devices maximize safe and efficient power transfer. All MAGFAST products, including Lux and Extreme support PD.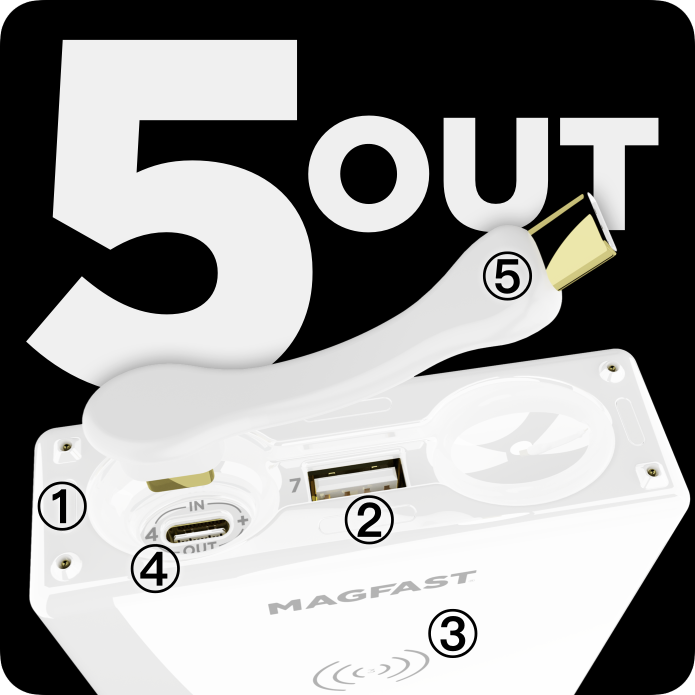 Extreme Access to Power When You Need It
There's two ways that a power bank becomes a paper-weight.
First is if it's full of power but you can't get the power out. This often happens with traditional power banks if you don't have the right cable.
But Extreme has its own built-in (but easily replaced) MAGFAST Mini-Cable – and USB-A and USB-C for any cable you've got, along with Qi wireless charging:
MAGFAST's Magnetic Snap-to-Charge system
USB-A Port with FastCharge
Qi Wireless Charging Port
USB-C with PD Power Delivery
MAGFAST Mini-Cable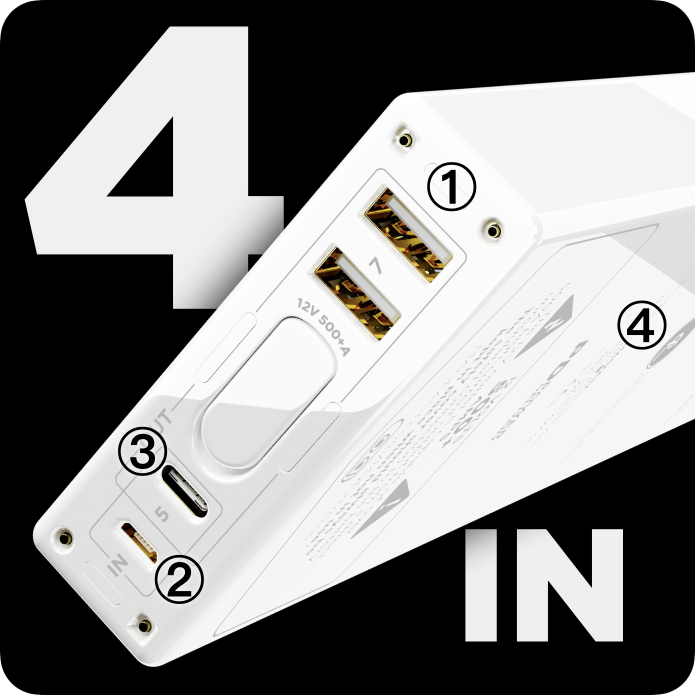 Easy-to-Charge Extreme
The other way a power bank becomes a brick is when it runs out of juice and you have no way of getting any power into it.
Again, we believe, a world first: Extreme has no less than four ways to get power in:
MAGFAST's Magnetic Snap-to-Charge system
Traditional Micro-USB
USB-C with PD Power Delivery
Qi Wireless input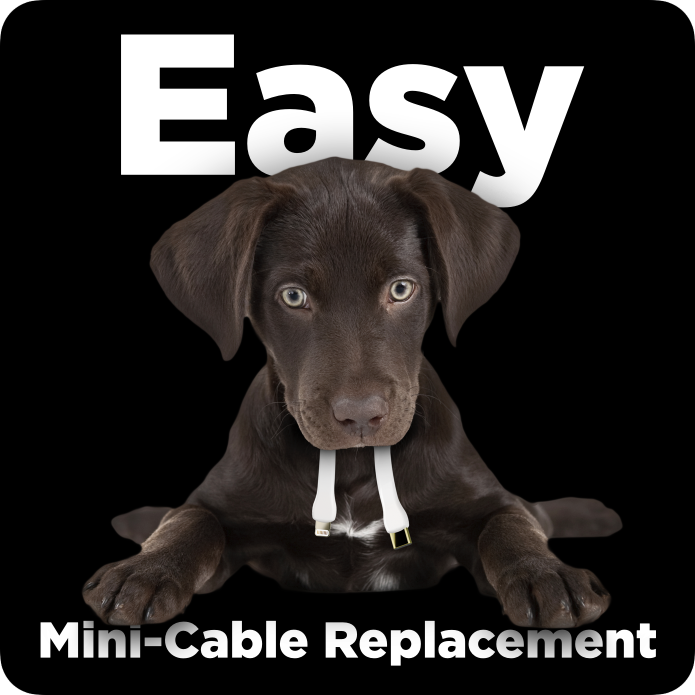 USB-C, Lightning & Micro-USB Available.
All MAGFAST power banks ship with a USB-C Mini-Cable installed as standard. You can swap it out for our Mini Lightning or Micro-USB cable or a replacement USB-C if, er, one of your friends damages it.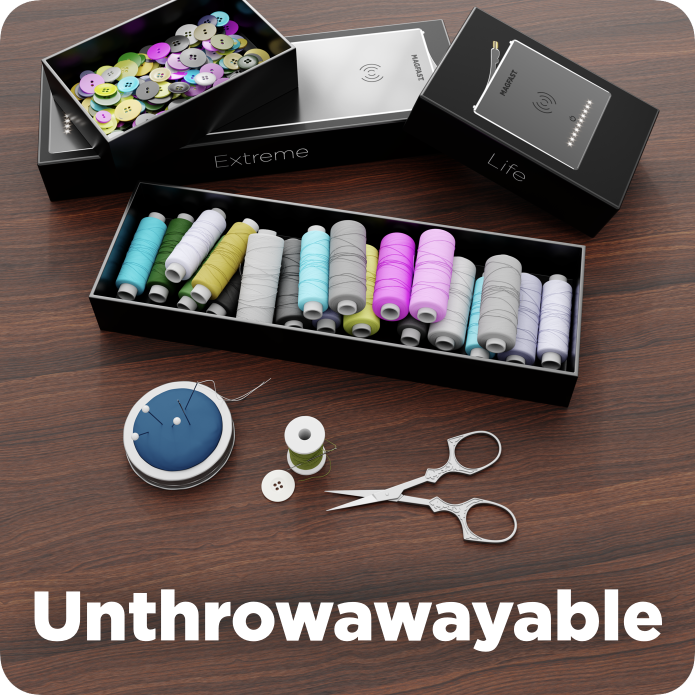 Packaging So Beautiful You Keep It
We've said it before. We think one of the best ways to go a bit greener is to make stuff that doesn't get thrown away. 
Our products are all made to last many years, rather than the few months that is common in the industry.
Packaging is another great opportunity. Instead of flimsy card that goes straight into the bin, MAGFAST packaging is beautiful and sturdy. You may find you want to keep it and use it for years.
It's so nice it's utterly, well, unthrowawayable.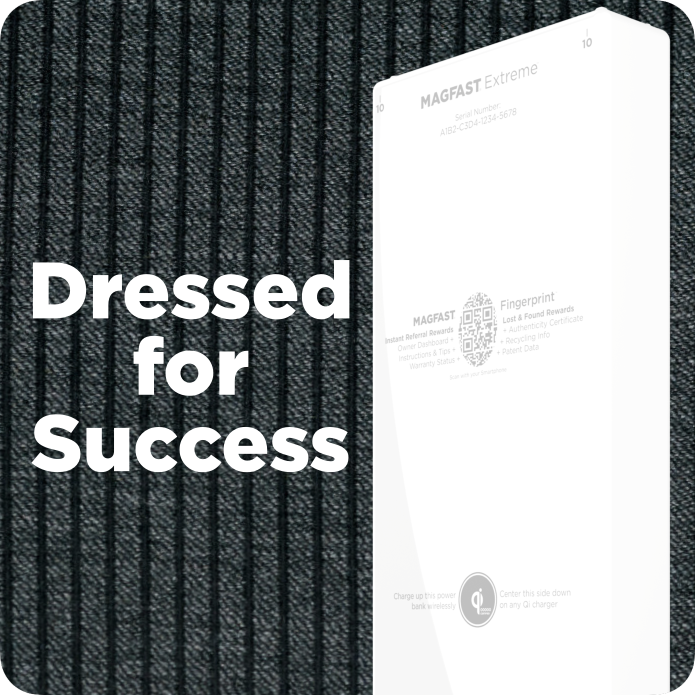 Better From Behind
Than Most From the Front
Our relentless attention to detail means that even the back, the underside of Extreme, has received more care than many entire products. We call these surface graphics the product 'dress' and when you see it we think you'll agree that details matter.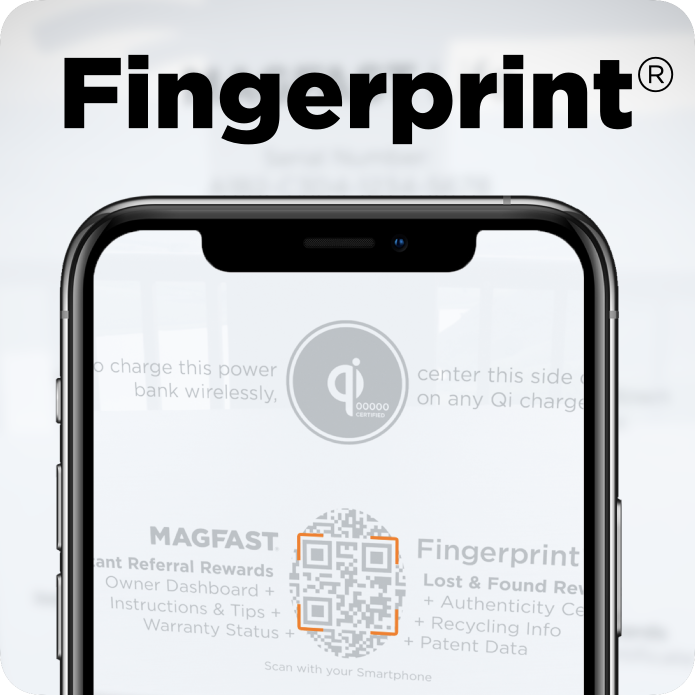 Scan Any Fingerprint with Your Smartphone.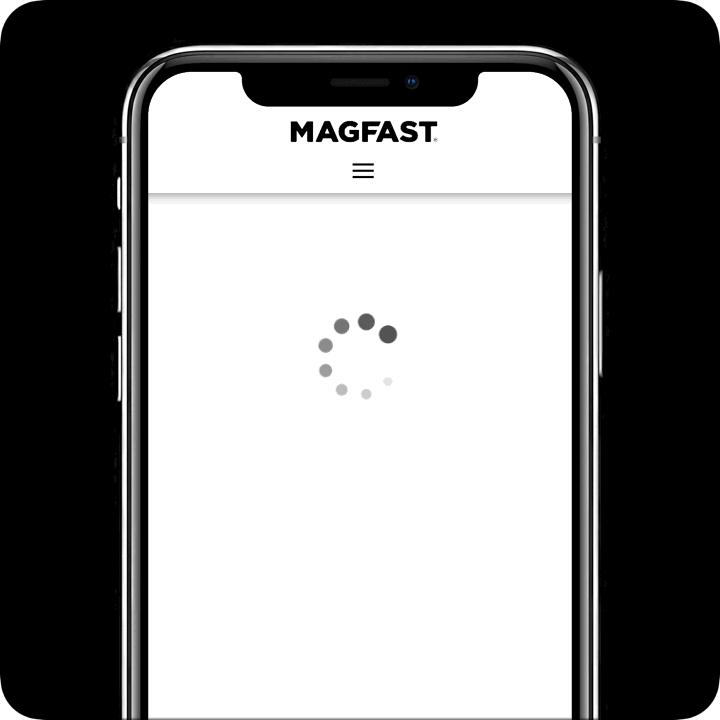 Authenticity is Instantly Confirmed.
And There's More…
Fingerprint doesn't just confirm you have a genuine MAGFAST product (a Lux cable in this example), it's also your quick-access to product instructions, warranty status, customer service and our FREE lost & found service.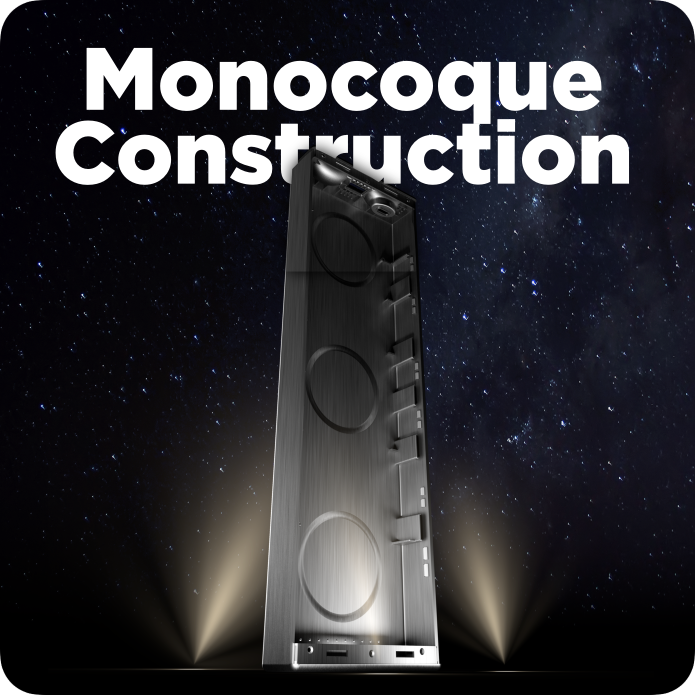 You Built it How?
Normally just for aircraft, racing cars, or rockets, monocoque construction is a design technique where the outer surface becomes the chassis. It makes things really strong.
We don't know anyone else extreme enough to use this advanced construction method for a charger. But then there's only one MAGFAST Extreme.
Wait What?

Extreme. The Name Says it All.
Believe your eyes. That's a Ford F-250 rolling right over MAGFAST Extreme. Now that monocoque construction doesn't seem so far-fetched does it?
Discover LEDelicious™
Easy Delightful LED System
Unboxing
Love at First Sight
Watch the Video
MAGFAST Extreme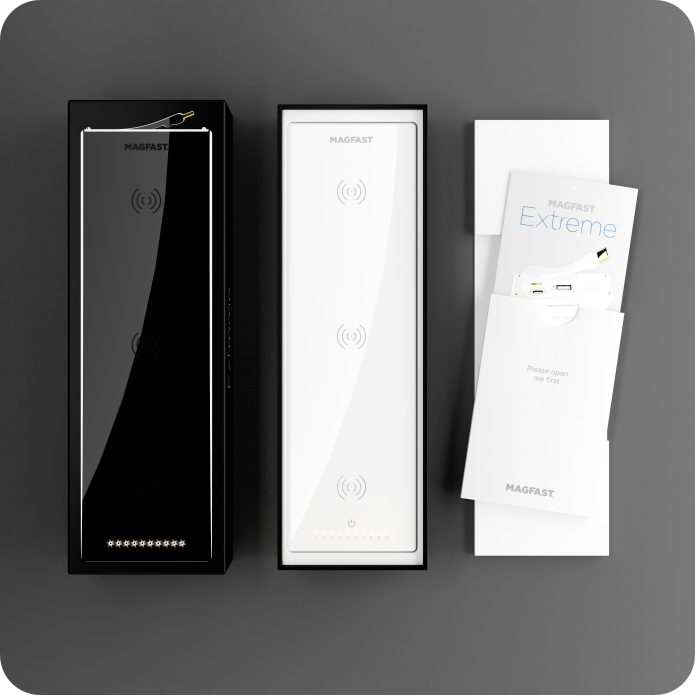 What's in the Box?
Like the best companies today, we don't ship our power banks with yet another cheap USB cable. Yes, it's a cost saving for us (although not much – those cheap cables are really cheap), but it reduces waste and slows the accumulation of clutter in your home.
What you will find in the box is quite possibly the best power bank ever made, plus a set of color and legal collateral. Done.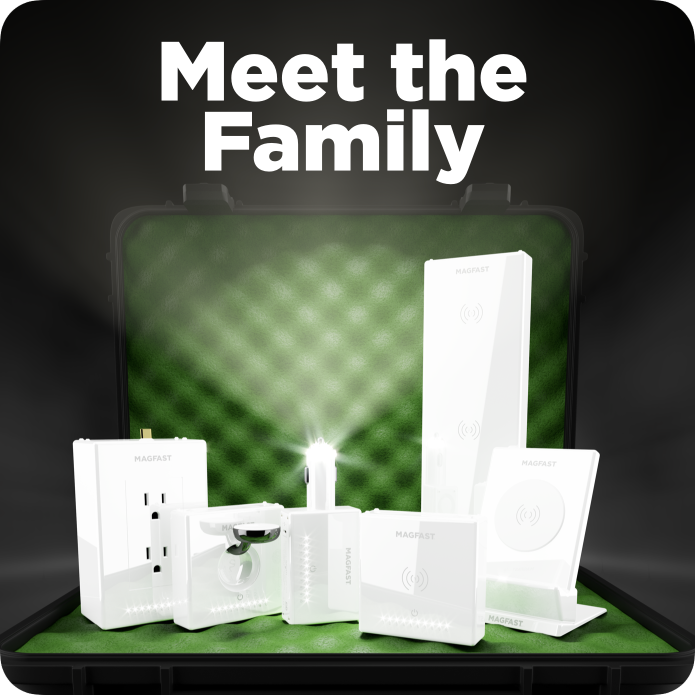 Extreme Passion?

Share this campaign.
Get awesome rewards.​ 
Details near the foot of the page. Your chance to get involved, earn cash and points and possibly even win some company shares!
About MAGFAST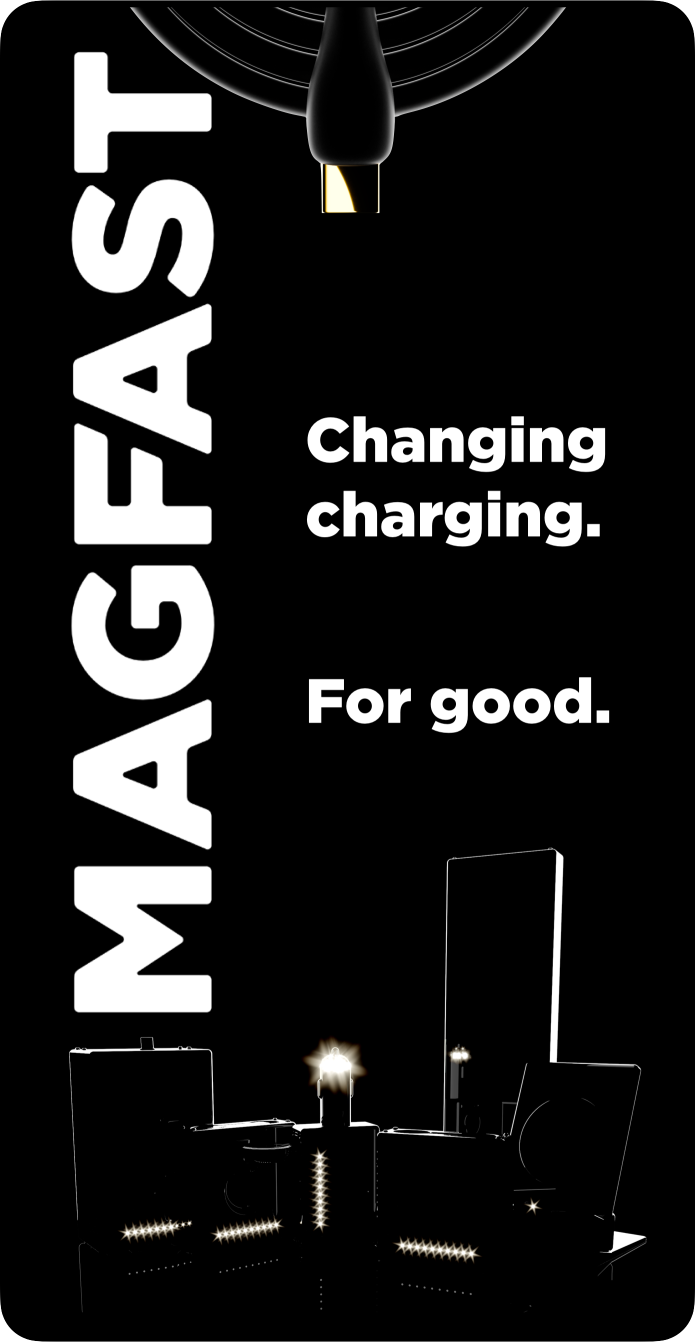 MAGFAST's goal is nothing less than to create the world's most admired and profitable charging company…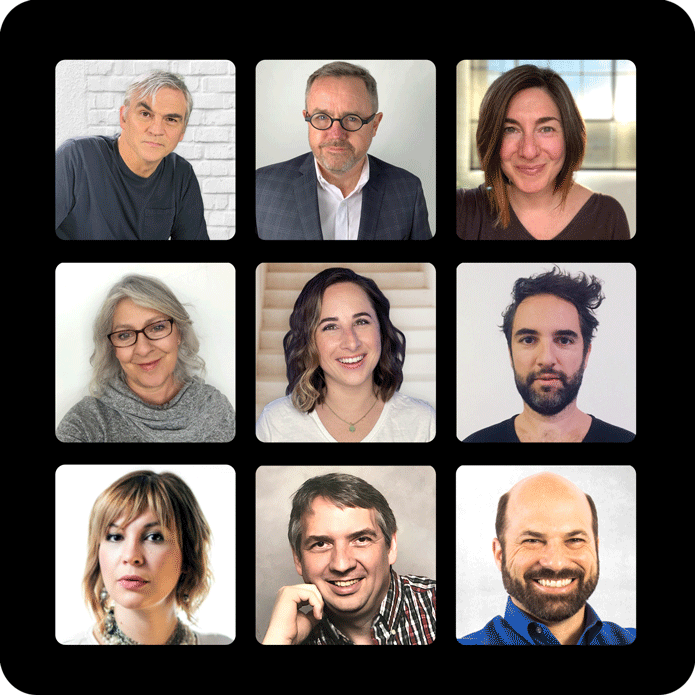 Meet the Team
Every weekday morning at 10am Eastern we hold a company 'huddle' where our team gathers from around the world on Zoom. These are the people making MAGFAST happen.

Not New to Crowdfunding
We've completed two rounds of 'equity crowdfunding' where supporters buy shares instead of perks/rewards. The dynamics are similar in some ways, but the whole process is overseen by the Securities and Exchange Commission.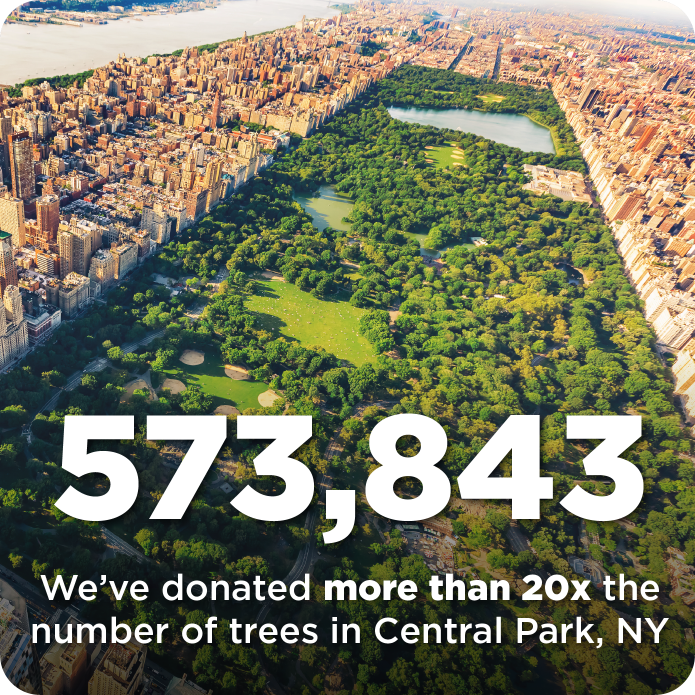 Over Half a Million Trees Planted.
Right from day one, MAGFAST has pledged to plant a tree for every charger ordered or pre-ordered. Sometimes we double that, and to date the total through our partners at Trees.org is well over half a million trees.
It's a start.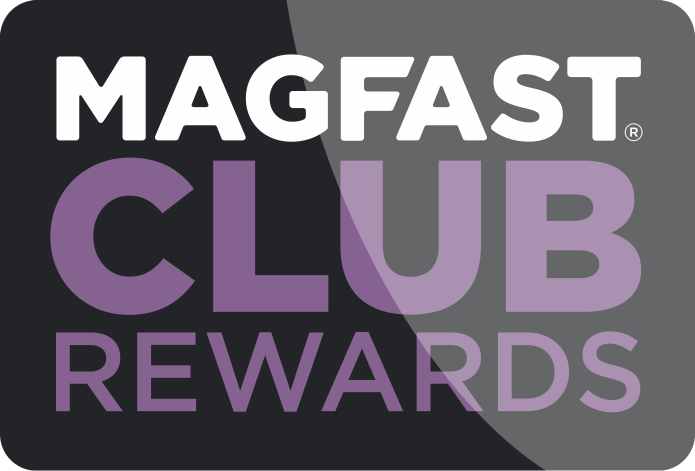 Up to 10X Points on Every Perk.
MAGFAST Club Rewards points are one of the ways we say thank you for being a part of MAGFAST. While the standard rate is a single point for every dollar spent, we sometimes multiply that number – and for this campaign we're really going to town. 
Support our campaign and get several times the normal points. They'll add up quickly for discounts and more at MAGFAST.
*LUX Limited Lifetime Warranty
MAGFAST Lux is a special cable that will last for a lifetime of reasonable use. So we guarantee it during your lifetime for regular daily wear and tear, for as long as this kind of cable is used. More specifically, we guarantee that MAGFAST Lux will work for your lifetime as a great USB-C OR Lightning AND USB-A cable using the included adapter, while these standards are in common use. We warranty that MAGFAST Lux will handle power throughput of up to 60W and that it will transfer data at speeds of up to 480Mbps.
There are some limitations to our guarantee (which is why we call it a 'limited warranty'). For obvious reasons, we don't guarantee that Lux will support standards for which it wasn't designed, and we can't guarantee it will be compliant with new standards that haven't yet been announced. We also exclude 'extraordinary' use, or uses outside the purposes for which Lux was designed. Obviously, our warranty is void if you cut the cable or shred it, or put it in the oven or take a blow-torch to it. We didn't design Lux to pull your trailer or act as a chewy toy for your pets.
If there's a problem with your MAGFAST Lux cable or USB-A adapter at any time in its lifetime, as defined above, then please let us know using Fingerprint or your Lux serial number to demonstrate that the cable is yours. We might ask you to send us the cable or adapter and/or to follow some procedures to secure a replacement. If you have, intentionally or otherwise, used the cable outside the purposes for which it was designed (and the list of examples above is far from exhaustive) then we might still be able to help you. Under certain circumstances, we might, for example, provide a rebate or a discount on a replacement.
Join Us Out There
Like, Follow Subscribe.
You Know the Drill.




Factory Footage
They're rough and ready, but these videos weren't shot for publicity, just for internal use. 
As you can see, manufacturing isn't glamorous even at some of the world's best manufacturers. But you can clearly see both our iconic Lux and Extreme patent-pending designs.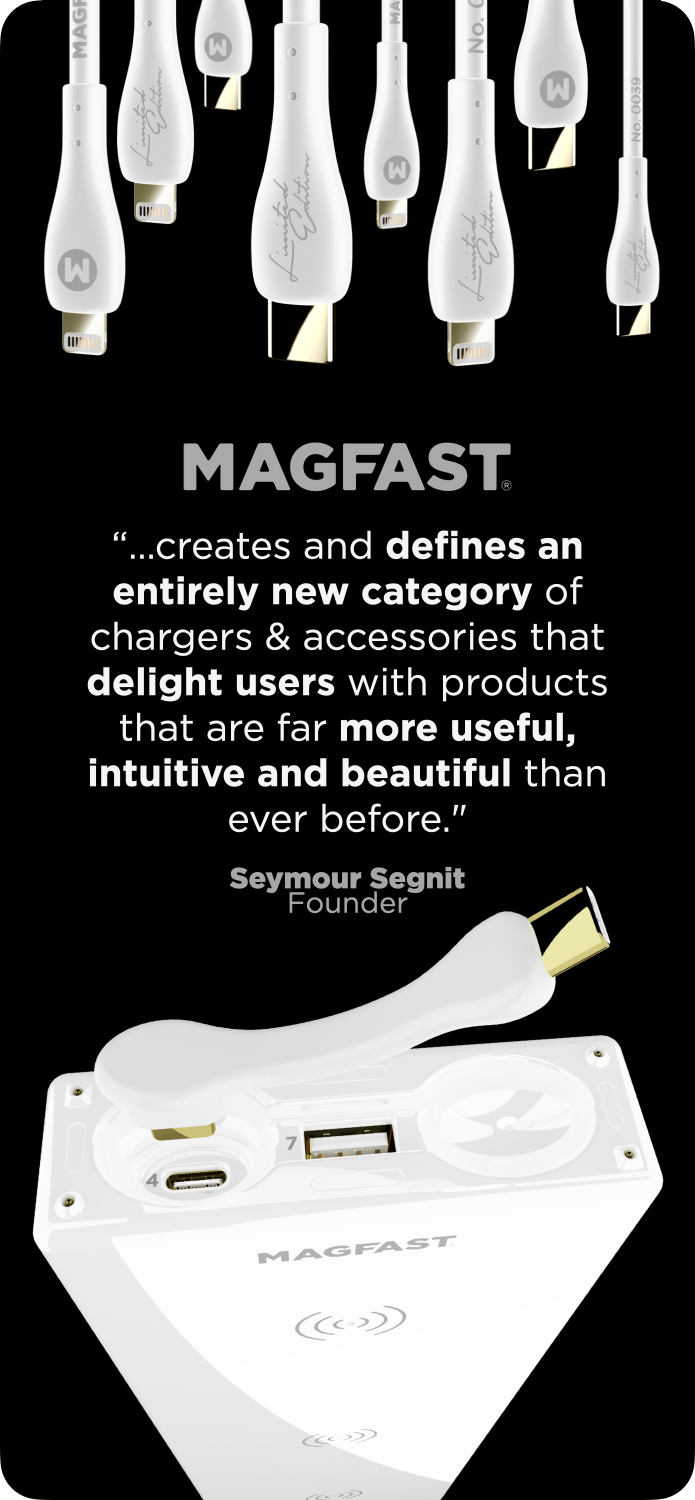 Love this Campaign?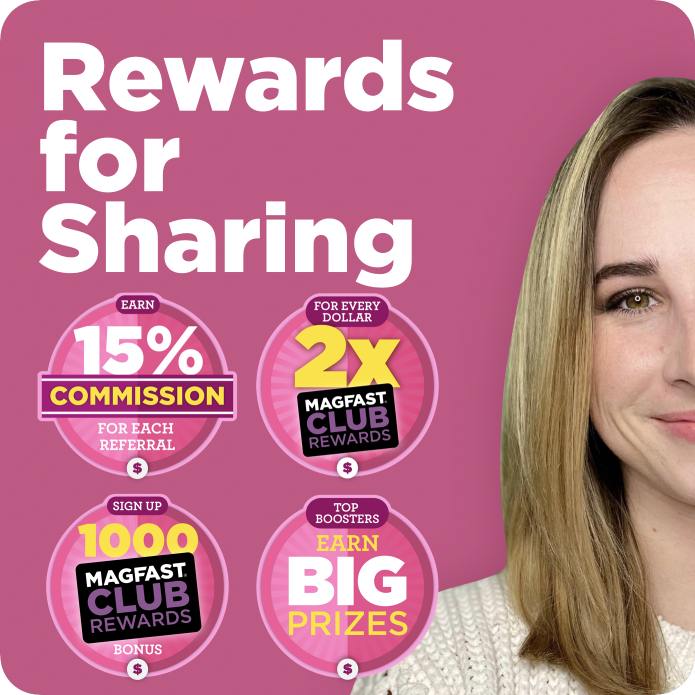 Join Kate and over 2,000 others
in our 'Booster' Program
 
It blew us away, but with hours of announcing this campaign some 700+ folks had signed up to be 'Boosters' and share the news about Lux and Extreme.
Their ranks have quickly swelled to 2,000+ and we'd love for you to join us:
 
15% Commission on independently tracked referrals
 
2x MAGFAST Club Rewards Points on referral dollars earned
 
1,000 MAGFAST Club Rewards Points just for signing up
 
Open Office Hours Tuesdays & Thursdays at 4.30 EDT for fun help, training, tips and Q&A
 
BIG Prizes for our top Boosters – some will even earn shares of MAGFAST!
Join our team of campaign Boosters at:
Boost.MAGFAST.com

Thank you for checking out our campaign.