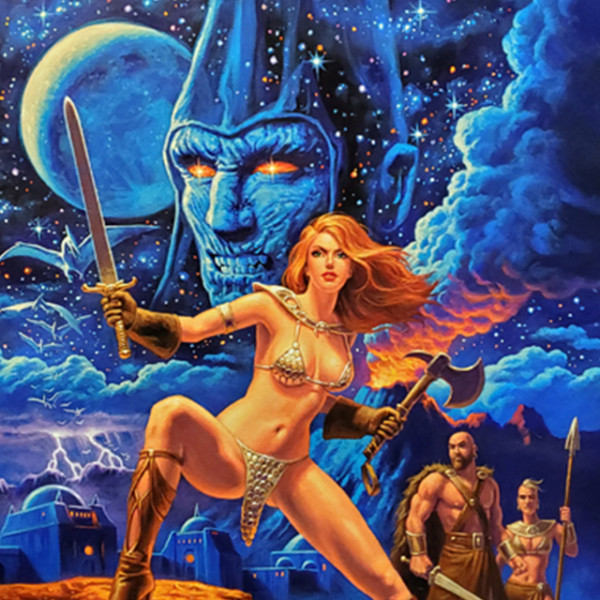 Legendary Artist Greg Hildebrandt's Red Sonja
$92,726
raised out of
$500
Concept
One of the most influential artists of all time delivers a wonderful Red Sonja homage painted cover!
Story
THIS IS THE LAST CHANCE TO RESERVE GREG HILDEBRANDT'S EPIC, NEW RED SONJA COVER BEFORE IT'S GONE!
A Long Time Ago In a Galaxy Far Far Away…
1977 was a revolutionary year for sci fi and fantasy.  Greg Hildebrandt was at the epicenter of the event having collaborated with his brother Tim on the incredible original Star Wars theatrical poster for the movie that changed the genre forever.  The image has been a beacon of fandom and has inspired generations of fans to look to the stars and imagine the heroism of a rebel alliance fighting against the tyranny of a galactic empire.  Greg's wonderful eye for the fantastic and flair for capturing the magnificent has been on display for over four decades.  Every project he undertakes comes to life on the canvas and is a virtual feast for the imagination.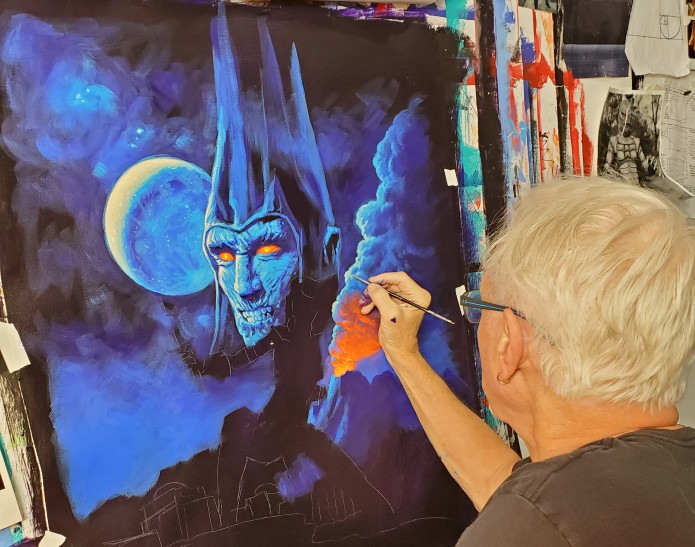 Red Sonja #1 Debuts in 1977
That same year, Marvel Comics would publish the first dedicated series for a sword and sorcery hero that changed the fantasy landscape forever in Red Sonja #1.  Following her heralded debut, creators Roy Thomas and Frank Thorne delivered a fantastic series that saw the character flourish and forge her own way in a world of monsters and magicians.  Red Sonja cut a swath of heroic adventure through a landscape of horrors for an eager fanbase that could not get enough of the visionary title.  Since that time, Red Sonja has continued her journey in the form of comics, film, and novels.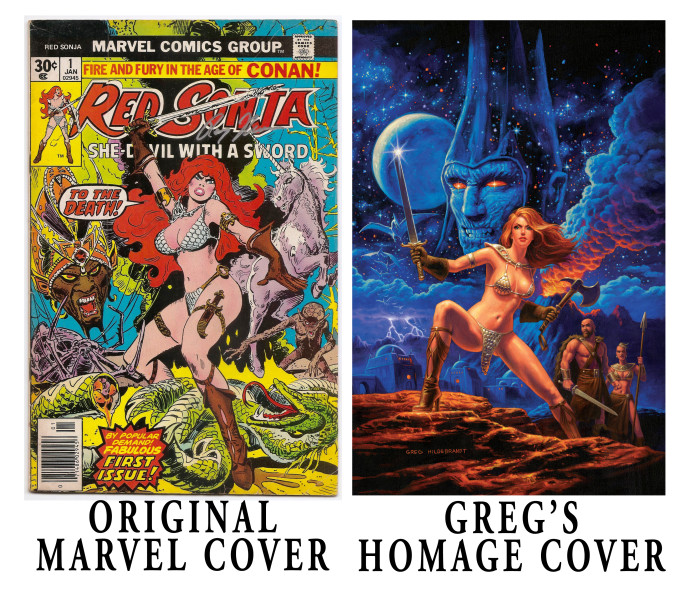 Greg Hildebrandt Commemorative Red Sonja #1 Edition
Flash forward to 2020 – we asked Greg Hildebrandt to commemorate Red Sonja #1 with a special edition that represents that first issue with a cover that is an homage to the famous Star Wars theatrical poster he and his brother painted!  As you've seen in the video, Greg did an extensive video photo shoot to prepare for this painting.  He worked with his models and photographer to find just the right pose and presentation to capture the action and spirit of Red Sonja in glorious vibrant brushstrokes.  The painting process took him back to that earlier time and allowed him to revisit the creation of that masterpiece.  And the result speaks for itself…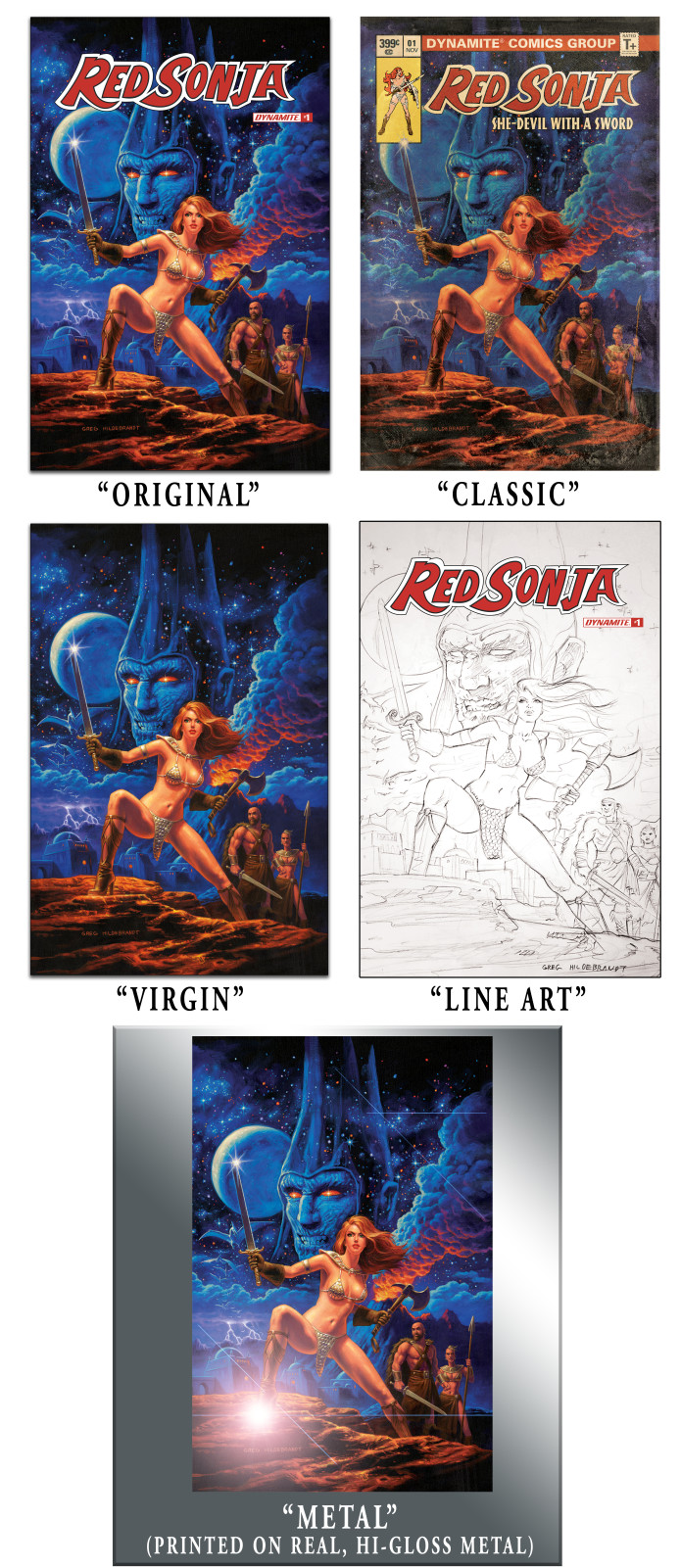 A Look Back at Red Sonja #1 (1977)
For many, this was their first introduction to the She Devil with a Sword.  Red Sonja's first solo series featured two of comics' most revered talents in writer Roy Thomas and artist Frank Thorne.  These two legends of four color glory brought a vivacious energy to Red Sonja and an kindred spirit of action to the page.  Monsters, mythology, and mad magicians sprang across the panels to torment the red haired fury.  But she always found a way to carve her destiny out with the steel of her sword.  This is a peek inside the interiors of this commemorative edition that has recently been remastered in color.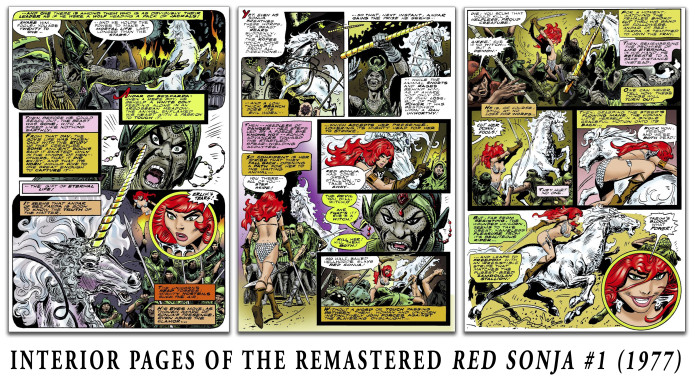 The Legend of The Lord of the Rings Art
Greg and Tim Hildebrandt were legendary fantasy painters even before that famous movie poster.  Their collaboration on the Lord of the Rings calendars defined the vision of J.R.R. Tolkien's seminal masterpieces.  Fantasy fans everywhere wanted these illustrations hanging in their homes as a small window into the worlds of wonder they loved.  The paintings were collected into a beautiful art book – The Tolkien Years of the Brothers Hildebrandt – which now serves as the portal into The Lord of the Rings for new generations of fans.  This updated and expanded edition includes all-new pages with commentary and new materials.  Its presented here for fans that want to discover the incredible treasures and for longtime enthusiasts looking to relive the magic of the Hildebrandt Brothers' work.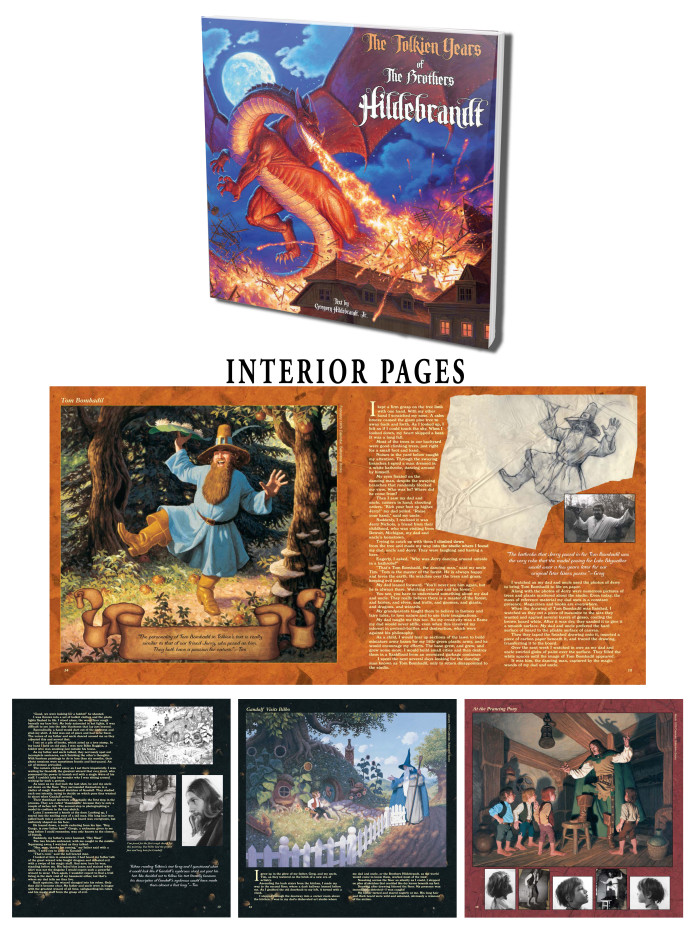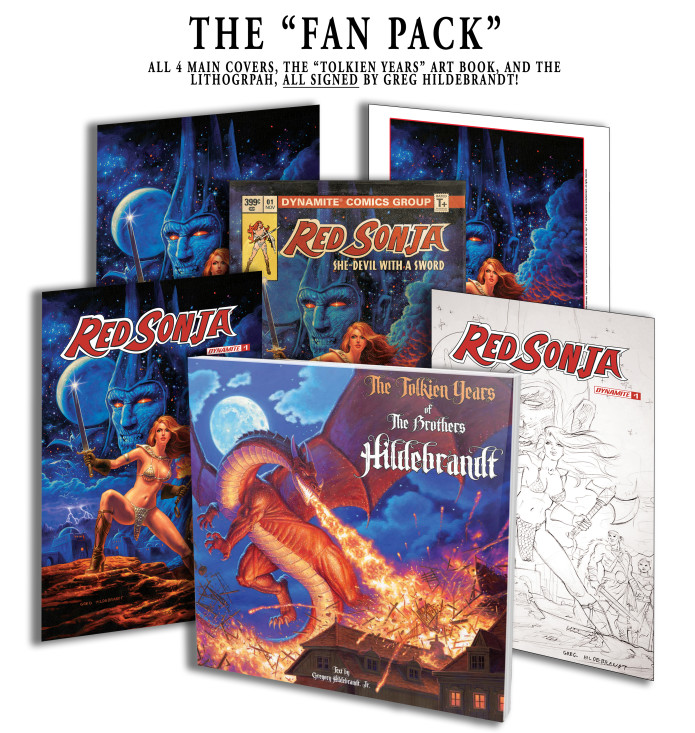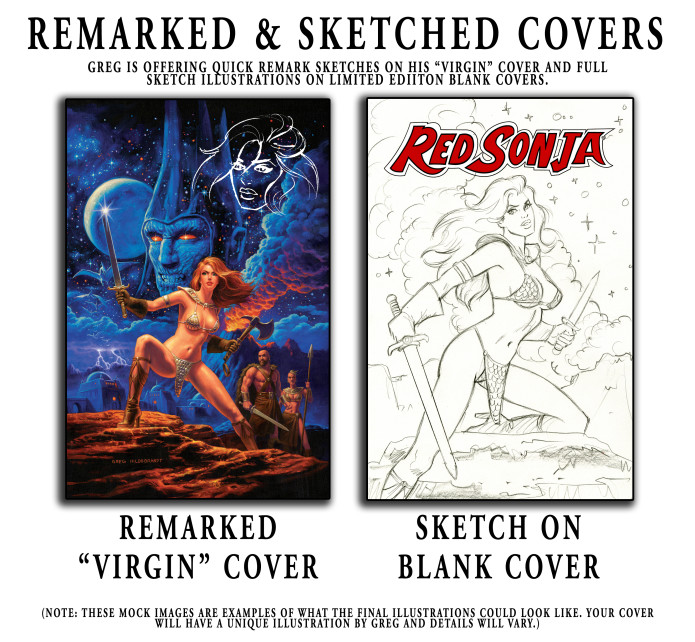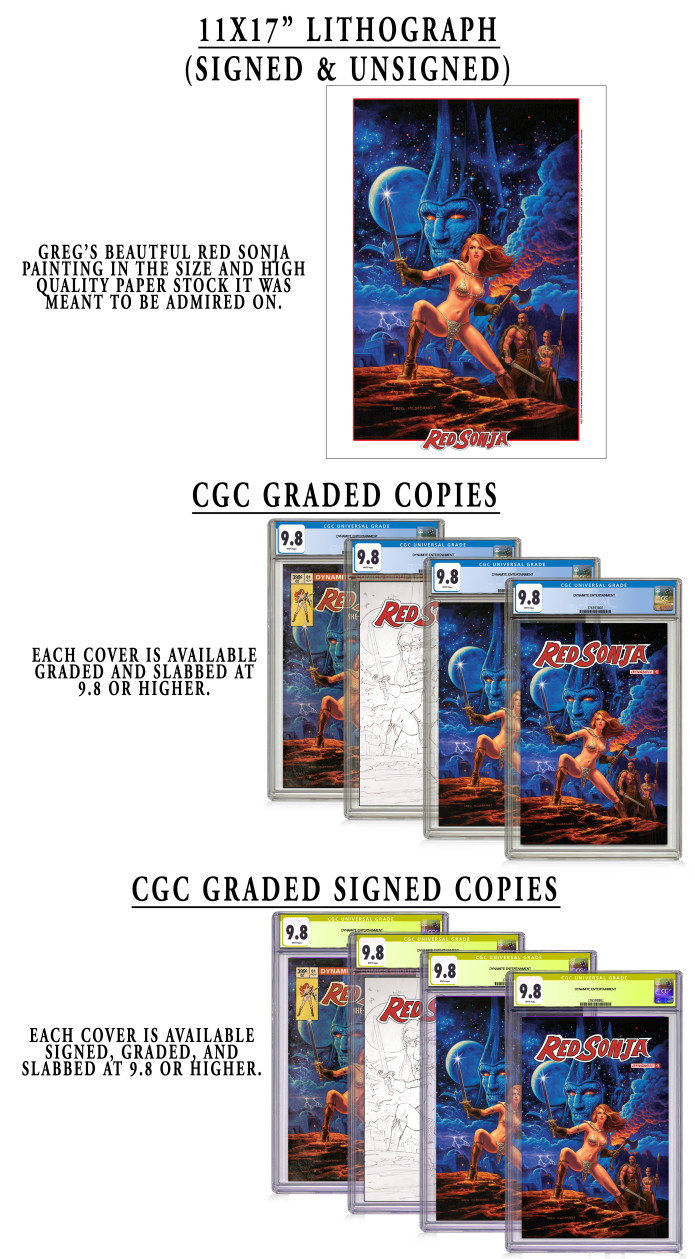 EXTREMELY LIMITED EDITIONS WITH EARLY SHIPPING
These Greg Hildebrandt Red Sonja editions are extremely limited and are printing right now.  It is our intention to have the unsigned / non graded books shipping right after the close of this project.  We want all of our supporters to have these amazing homage covers in your collections as soon as humanly possible.  Watch for production updates and forthcoming shipping details!