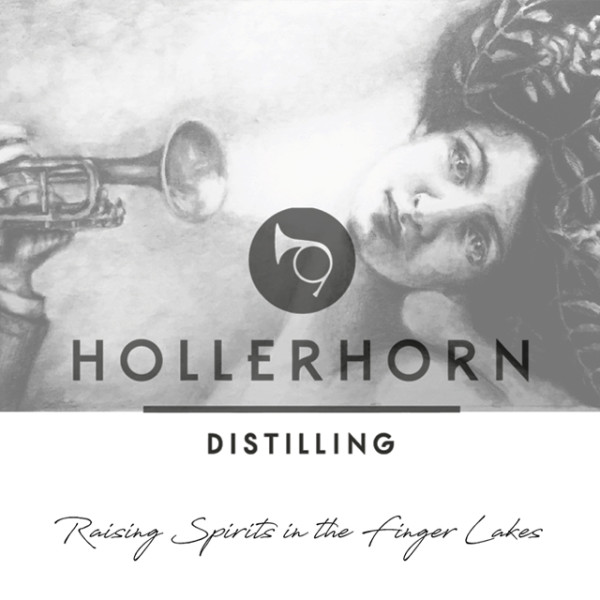 Let's bring the music back to Hollerhorn!
$3,620
raised out of
$50,000
Overview
https://youtube.com/watch?v=486090095
Concept
Help us build a beautiful outdoor stage to bring exciting musical performances back to Western NY!
Story
Our Story + The Vision
Our dream for Hollerhorn Distilling was to create a cultural hub in the heart of the Finger Lakes region. A place to celebrate and highlight the bounty of the area through good food, amazing cocktails and spirits, and by bringing in some of the best artists and musicians from around the country. As many of you know well, we were off to a great start! 
This year has obviously been extremely difficult for so many, and has impacted all of us. We have done the best we can in pivoting to make sanitizer for the community during the lockdown, and by taking a very slow, thoughtful approach to reopening as safely as possible.  We have been scrambling like so many businesses to stay afloat, try and adapt, and grow in new inventive ways in order to survive. The loss of all musical events has been the biggest hurdle for us here. We are asked every week "when is the music coming back?" and we are here trying our best to answer your call and bring the magic back.
Not only has Hollerhorn been greatly impacted by the lack of events here, but also the entire community that thrives on it. So many of us are local artists and musicians, and so many of our brilliant friends have performed here these last 2 years. They have been hurt tremendously by this situation, and by the lack of outdoor venues practicing safe distancing guidelines. This is a big reason for this fundraiser, and our goal to build an outdoor music venue by next summer!
We have been racing to navigate the next pivot, the next shut down, and the next wave of this pandemic before it catches us off guard again. This fundraising effort is our best way forward toward a future that is hopeful, healthy, inspiring, and brimming with vibrant live events again! 
What We Need & What You Get
We built Hollerhorn with our own hands, with every penny we could save, beg, or borrow, and we are at a point where we must grow to survive. We need to find a safe way to bring events and people back to our area, as well as a way to expand the space and capacity of our entire model. From seating capacity and service, to barrel warehousing and parking, this is our attempt to help address, and move forward in solving these needs. Every dollar raised will be used for materials to build the stage and underlying barrel storage for our spirits. 
We have come up with some fun rewards for your support of this next step, (hello super delicious holiday cocktail kits, limited edition whisky, private mixology classes, oh my!) as well as some great ways to literally make a mark here permanently – from the stainless steel "Stage Supporter"plaques, to the actual naming of the stage.  We have many fun ways for you all to be recognized, celebrated, and forever infused into the great spirit of Hollerhorn!
Other Ways You Can Help
Getting the word out will be crucial for our fundraiser.  Please tell your friends and neighbors.  Shout if from the rooftops! You can share our campaign page with ease using the Indiegogo sharing links for e-mail, Facebook and Twitter.  Spreading the word would mean the world to us!
With Gratitude
We are so thankful for all of you, all of your support these last few years, and for your continued support of what we strive to do! "Raising Spirits in the Finger Lakes" is the mantra we hold in mind everyday, and we hope to continue to push to greater heights in the coming years! Lots of love and gratitude from all of us here, to all of you! We look forward to seeing you all back here soon!
-Karl and Melissa