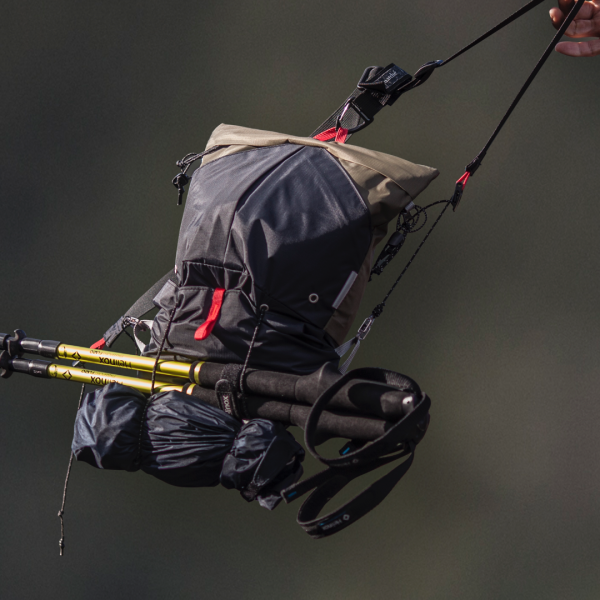 marcher 3-way bag: sacoche, tote & backpack
$76,318
raised out of
$3,000
Concept
An ultra-light bag that offers 3 types of use & expandable volume for outdoor and urban activities.
Story
The search for the perfect bags never ends. We always want to have the right bag for different occasions. A small crossbody for city commuting, a tote bag for everyday carry, and a water-repellent backpack for active times– how many different bags do you have to switch between? This is when the macher 3-way bag comes in handy.
The marcher 3-way bag helps you save time, space, and money. Designed for outdoor lovers and active urbanites, this ultra-light, transformative bag will be a key accessory and improve your mobility in all kinds of adventures.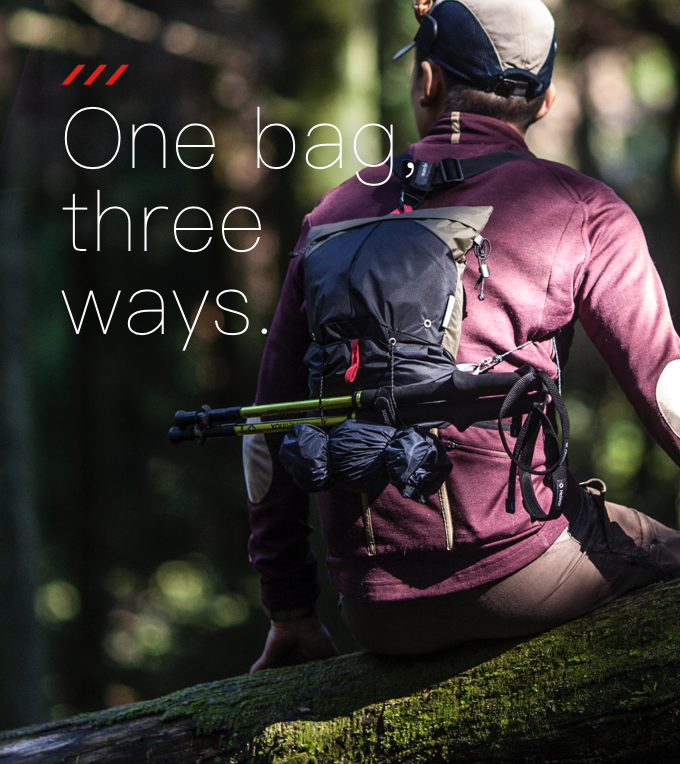 Easy and quick transformation into sacoche, backpack, or tote bag. The marcher 3-way bag is a new solution to your various needs of hiking, traveling, and everyday carry.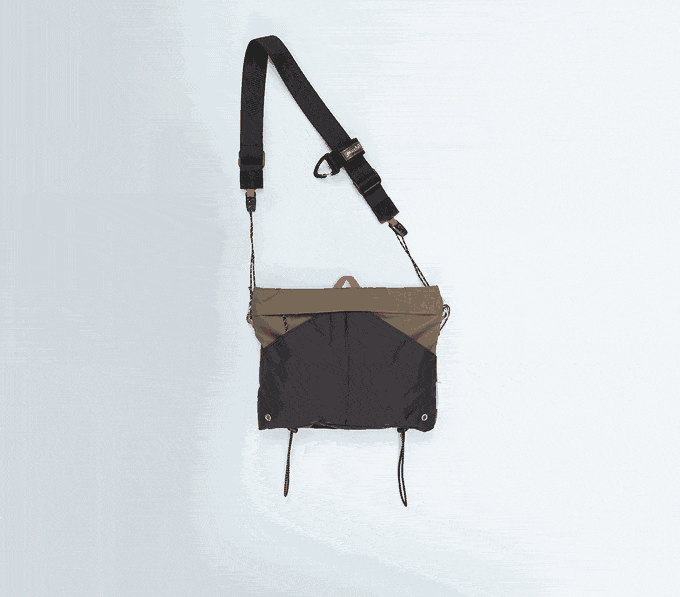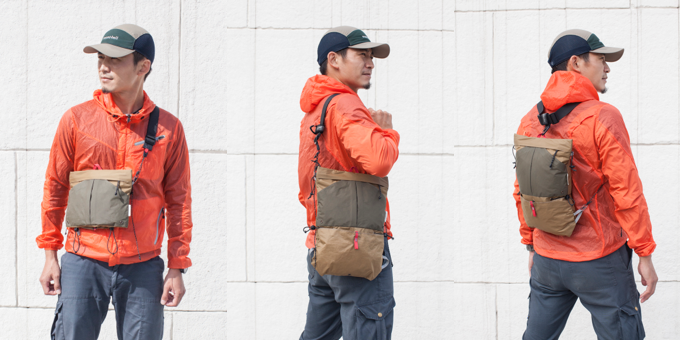 Designed for nature lovers, the macher 3-way bag is ideal for outdoor recreations, as well as urban activities. With easy operation, you can quickly adjust it to the type you like and wear it any way you want.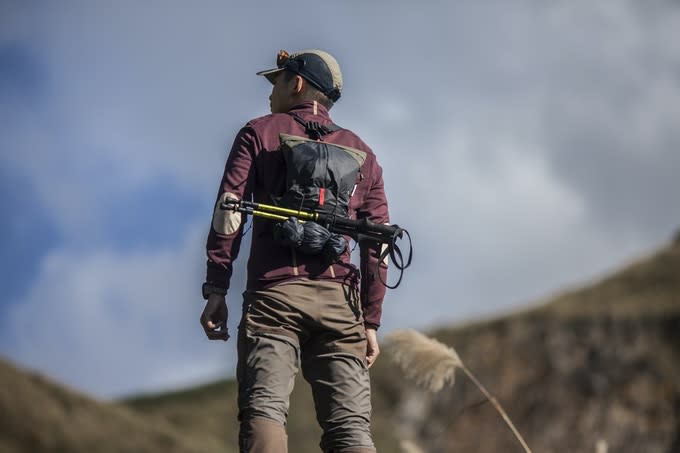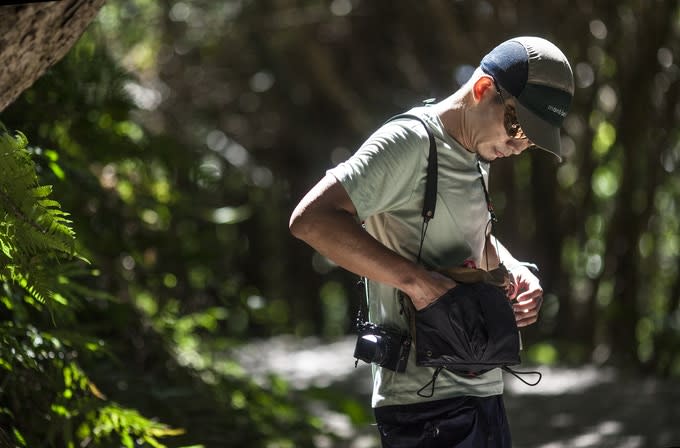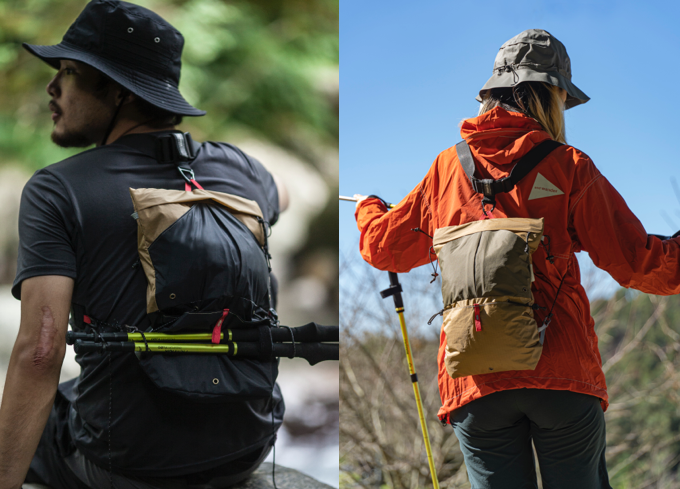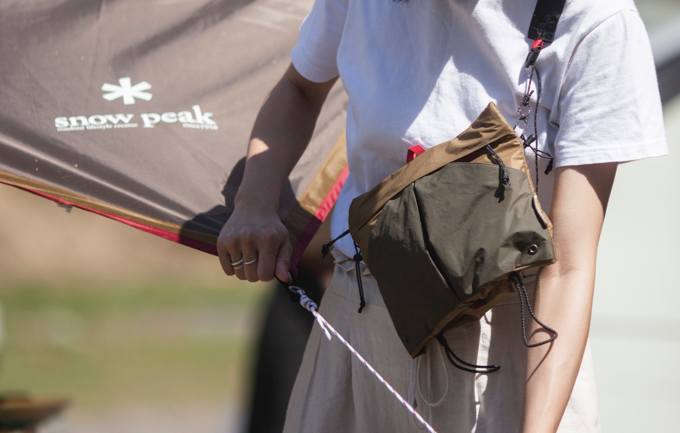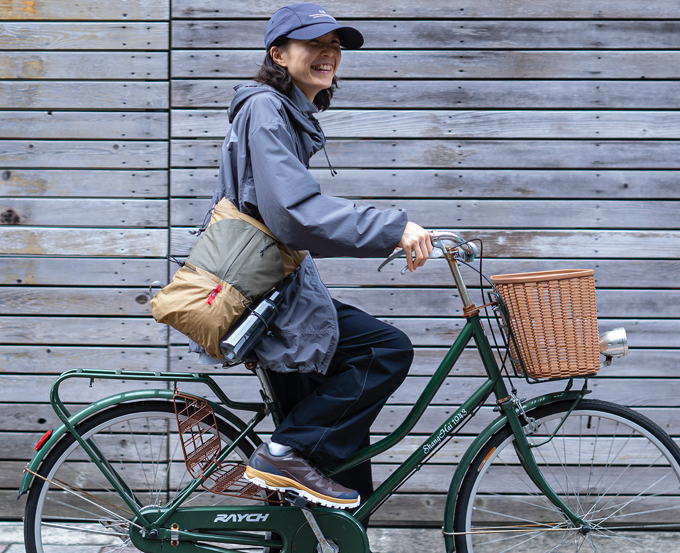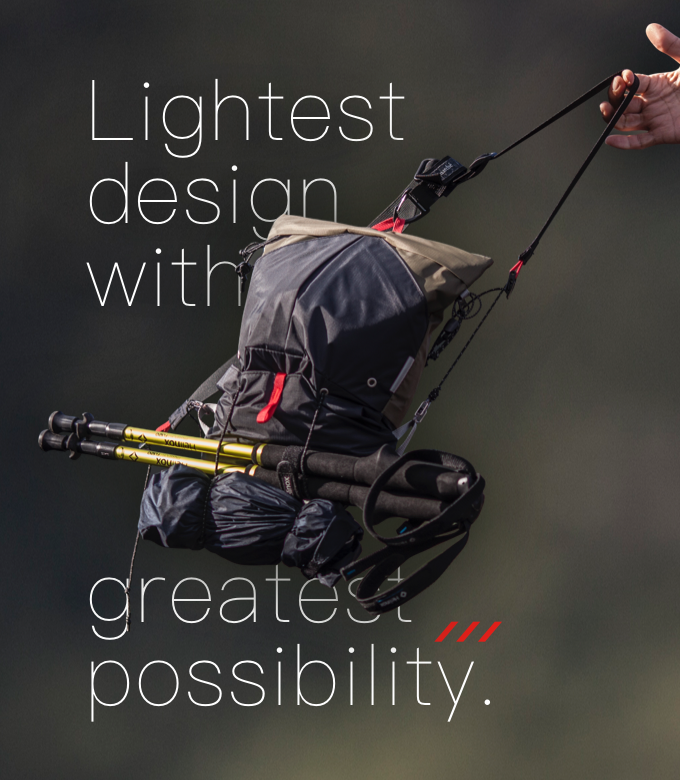 The lighter your bag is, the better mobility you'll have. What matters is not only how smart you pack, but also how light the bag itself is. Centered around the idea of ultimate lightness, our design is to create the smallest size bag with the biggest functionality.
Ultra-Light
To help you move around with the greatest ease and comfort on your journey, the marcher 3-way bag is made of durable, lightweight materials, which weigh only 188g in total.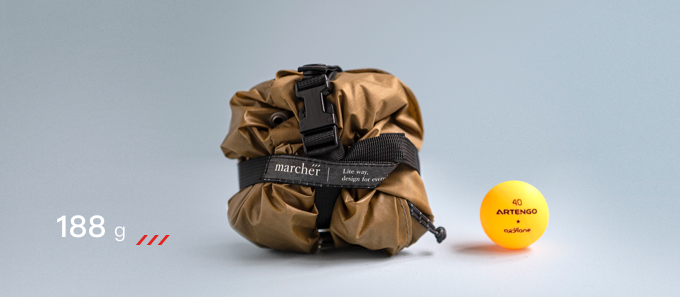 Self-Stowing
With its self-packing feature, you can easily put the macher 3-way bag in your luggage and use it on all kinds of trips. It barely takes up any space in your packing!
High Adaptability
The marcher 3-way bag is small, light, and highly compatible. You can easily attach it to your main bag and use it as an inner organizer or easy-access pouch.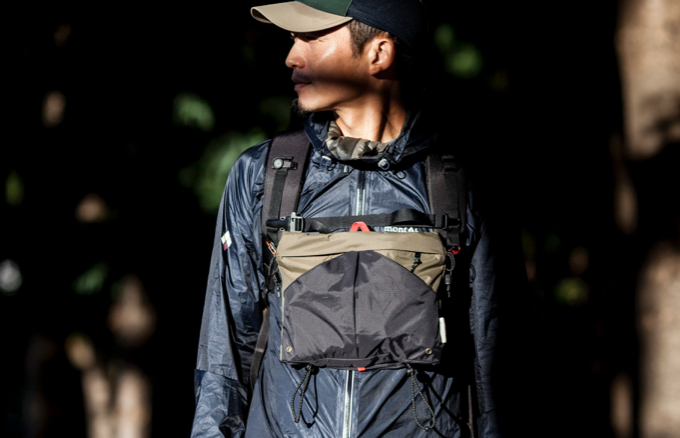 For the Alpinists, it can be a perfect summit pack that accompanies you on the best part of the excursion.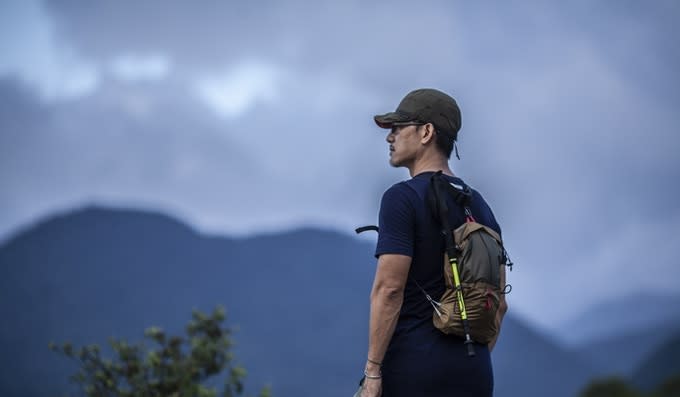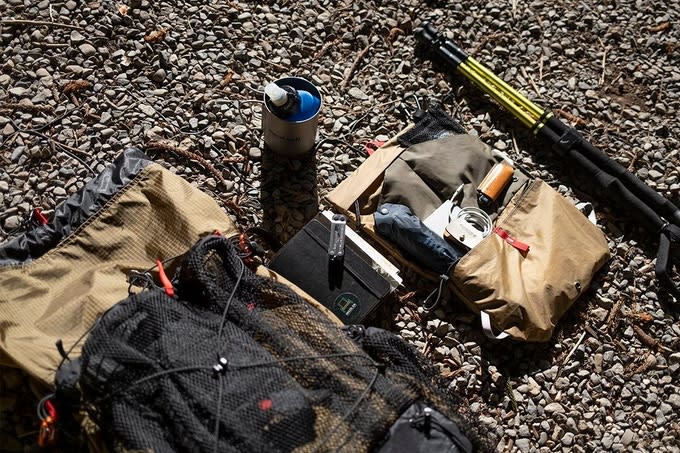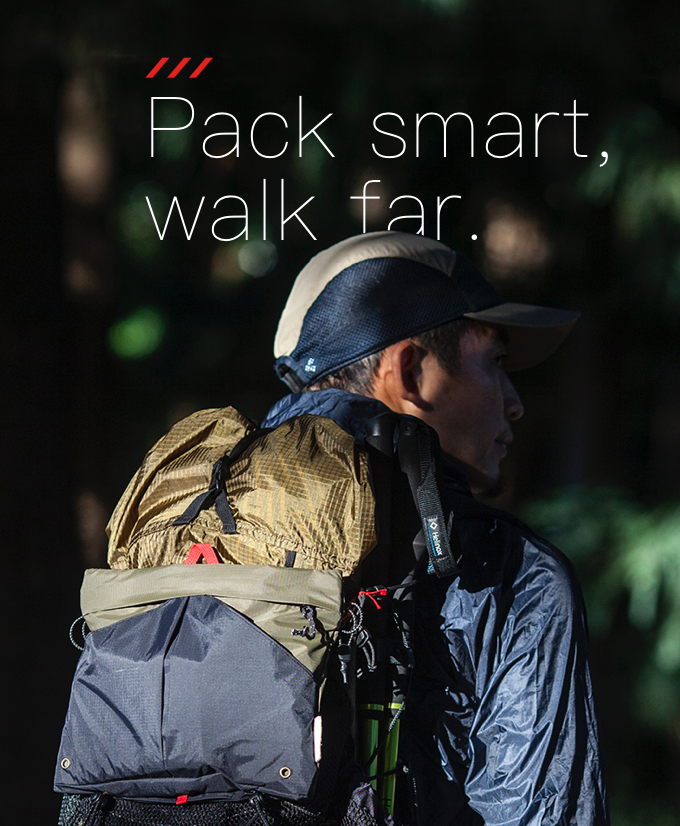 The macher 3-way bag is designed to be super light and compact, yet with the expandable capacity (4/12L), it is a daypack that is suitable for hiking, cycling trips, days out, or wandering around town.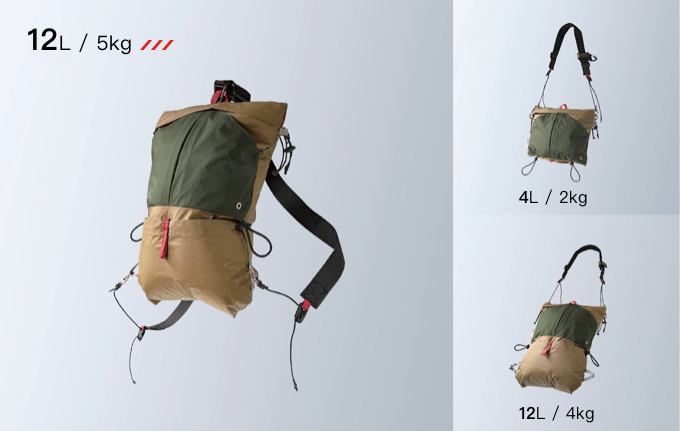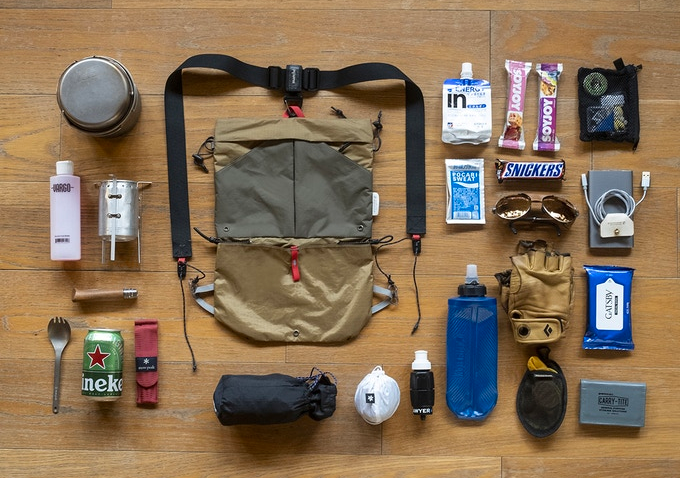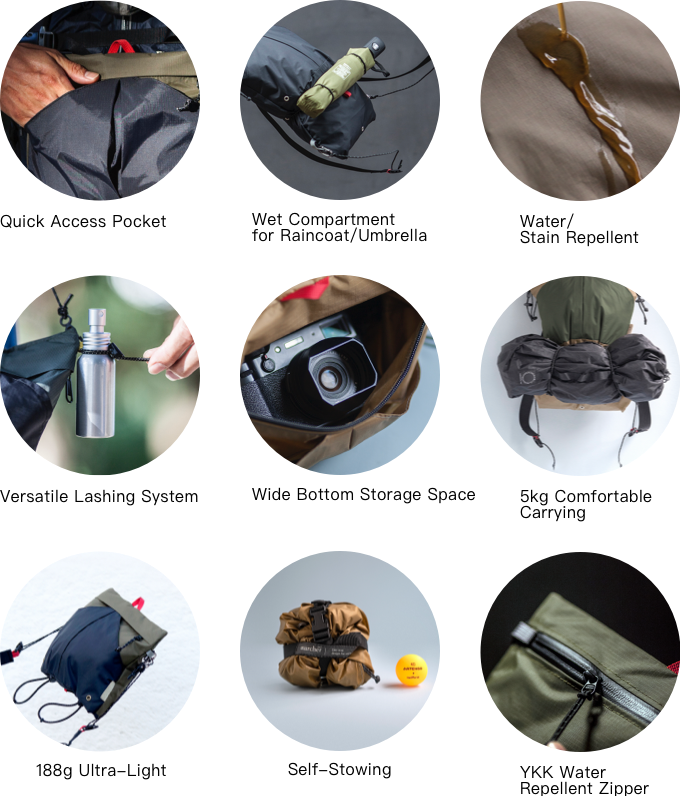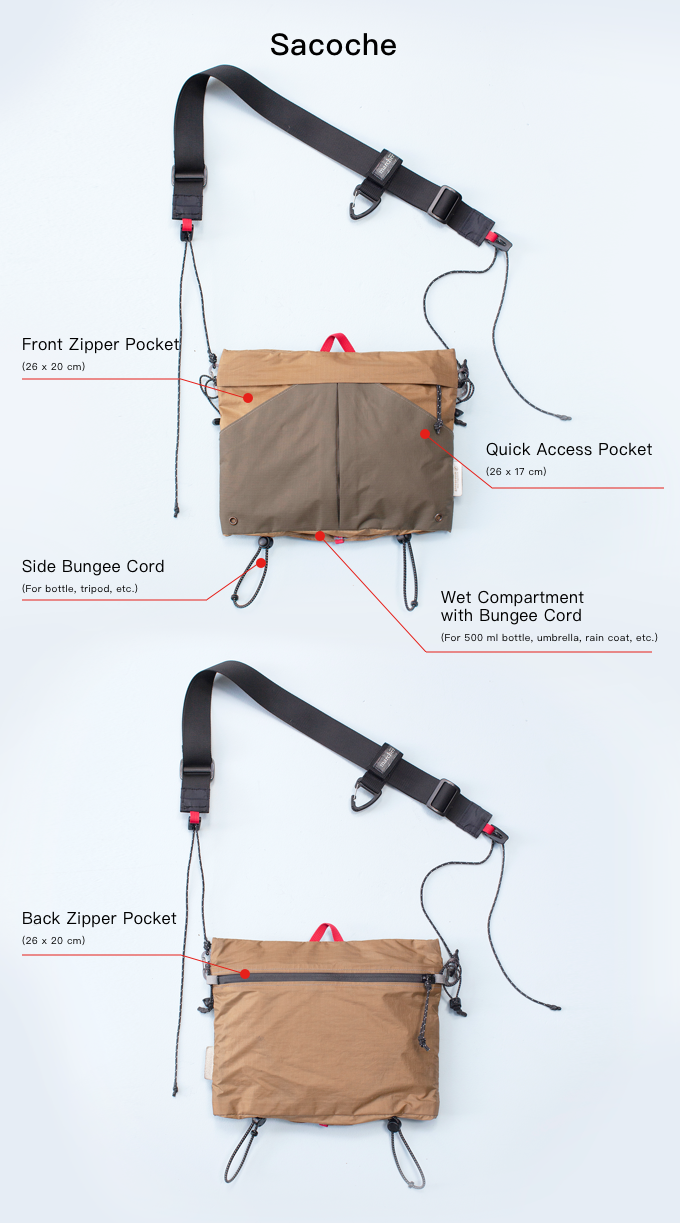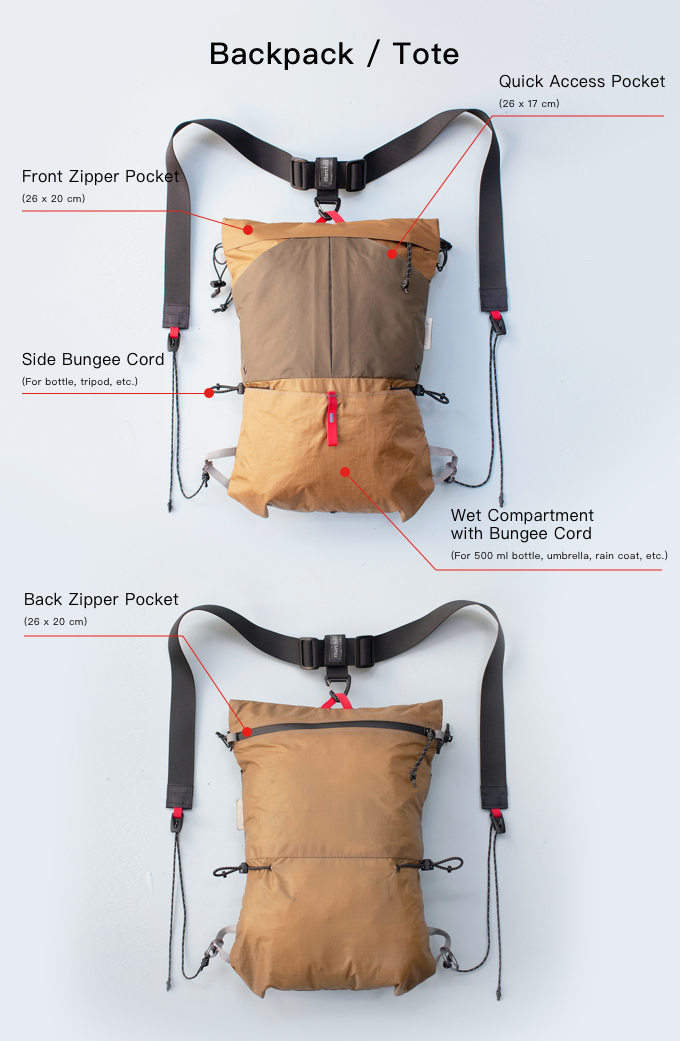 Designed to be as convenient as actual pan pockets, the quick access pocket on the front of the marcher 3-way bag allows you to reach your essentials swiftly anytime, anywhere.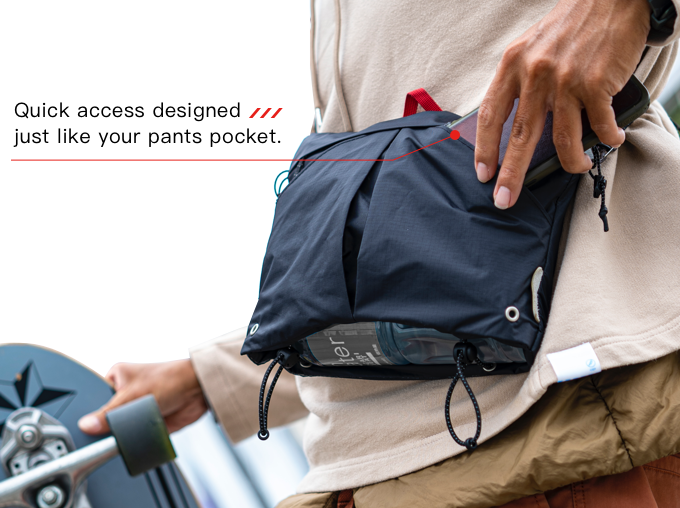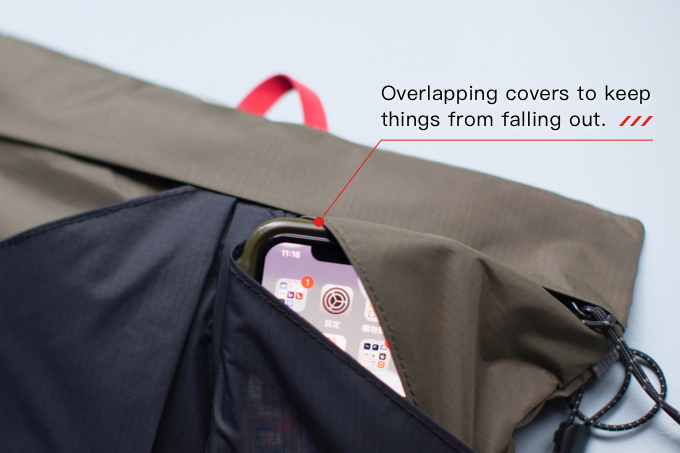 The quick-access pocket is smooth and easy to reach with both hands from any angle.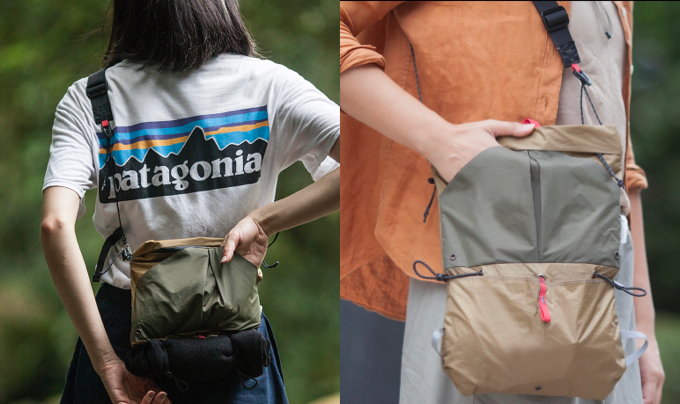 Where to put your icy water bottle, wet clothes, and raincoat when you have electronic devices or dry clothes in the bag? With the water repellent fabric and the elastic cords, the wet compartment of the sacoche allows you to store the wet things separately.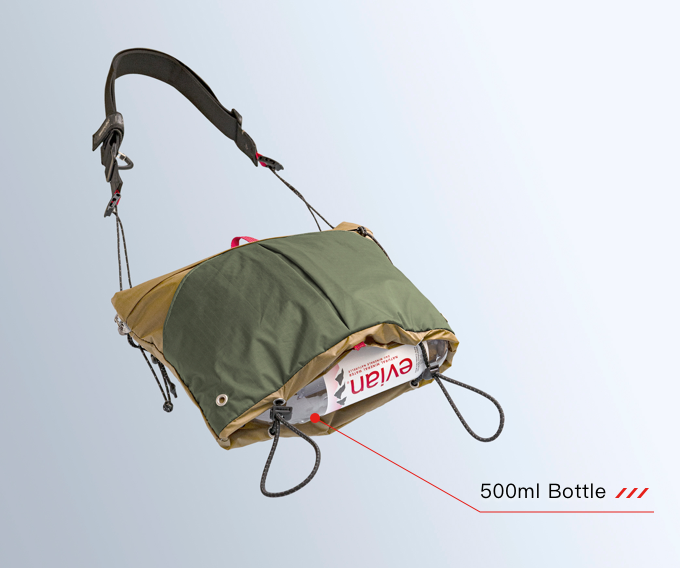 When switching to the backpack form, you can use the cords to hang your umbrella, towel, or anything wet outside on the bag.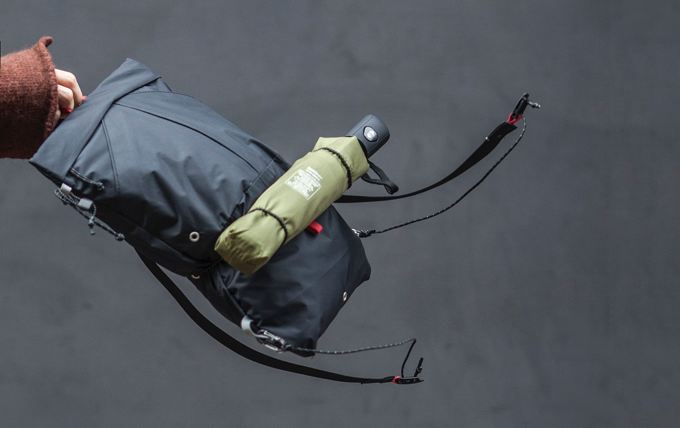 The lashing cords are the magic tool. Carry objects such as tripods, trekking poles, and bottles on the sides.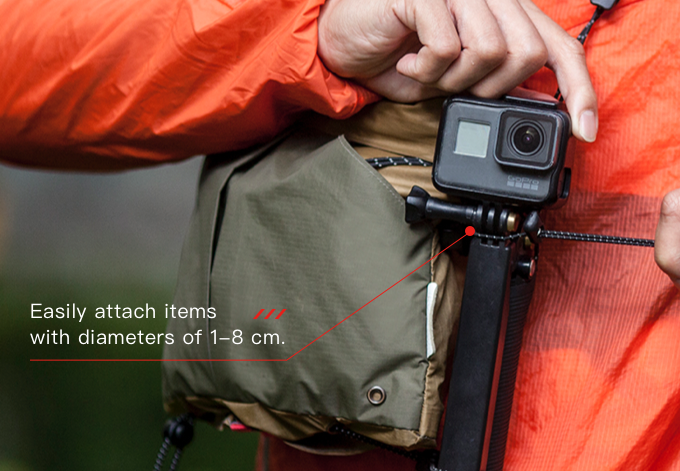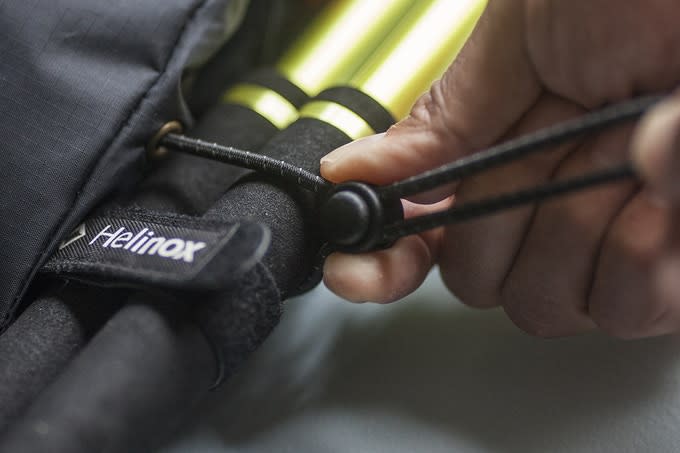 To maximize the capacity, put your gear and clothes in a carrier and attach it to the back of the marcher 3-way bag.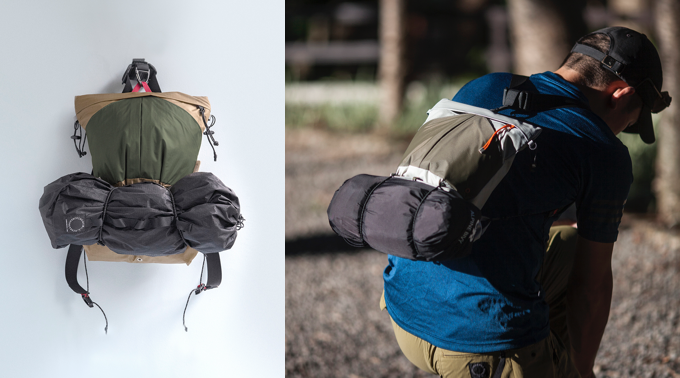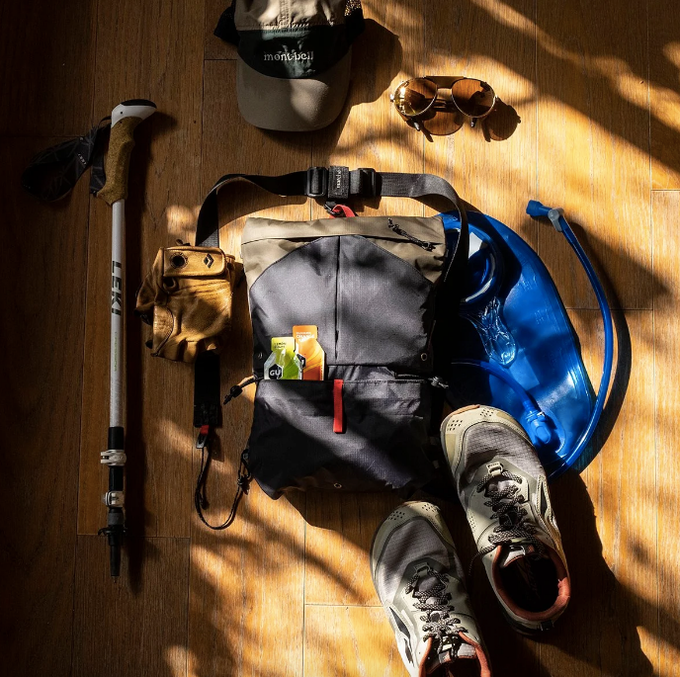 The marcher 3-way bag is designed to be super lite and thin, but you can still put in items such as a mirrorless camera thanks to the wide bottom design.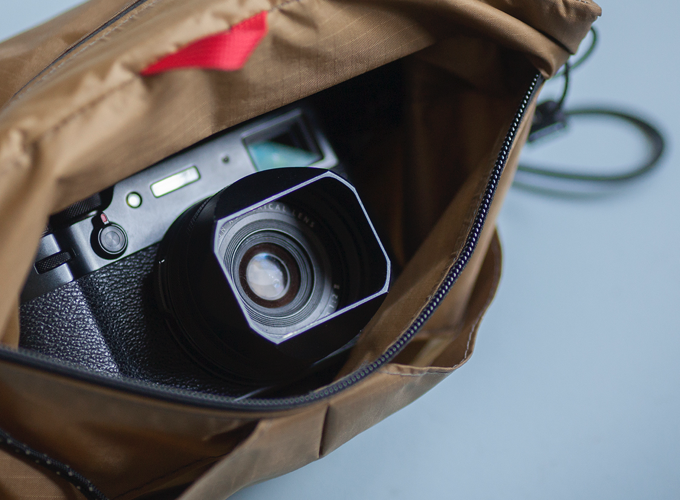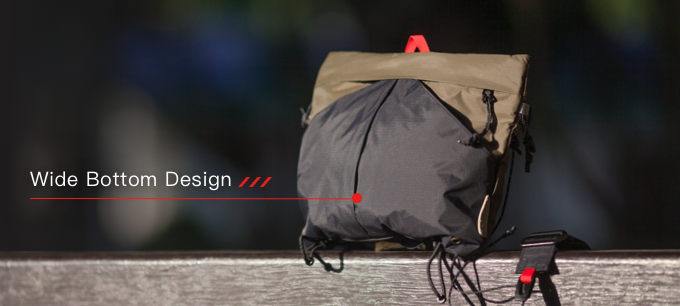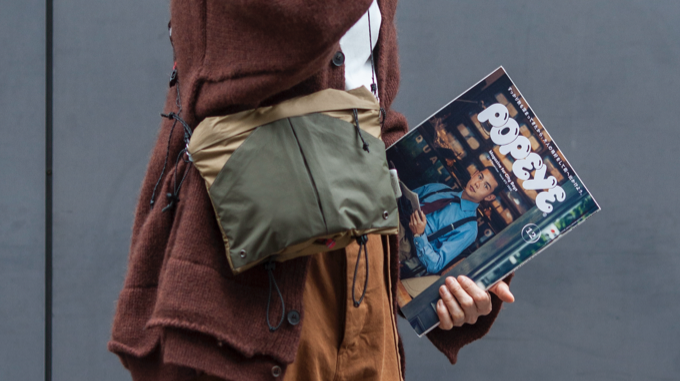 Durable Fabric
After research on the market, we found out that there is no fabric that meets our needs for lightweight and durability. We decided to order customized fabric from the local manufacturer. Ultra-light and ripstop nylon with double-sided waterproof coating, it is made to endure outdoor activities.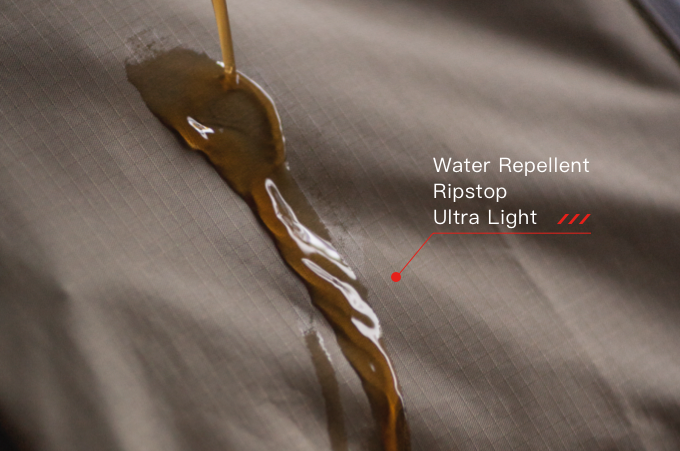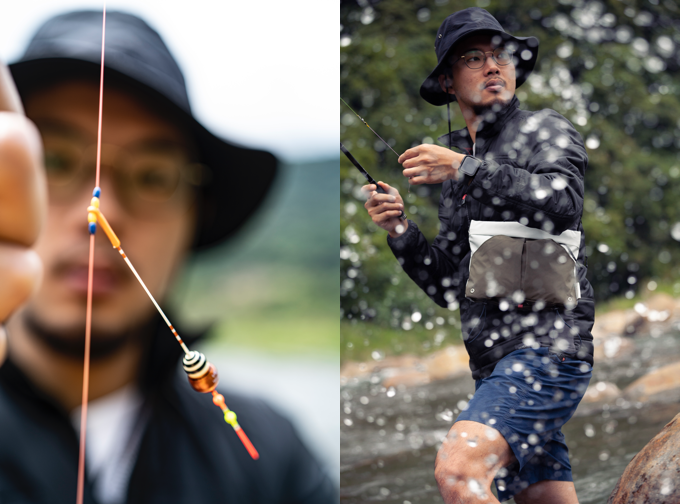 Light & Strong Strap
The macher 3-way bag uses highly durable nylon straps plus ripstop paracords, which weigh 60% less than the conventional bag straps.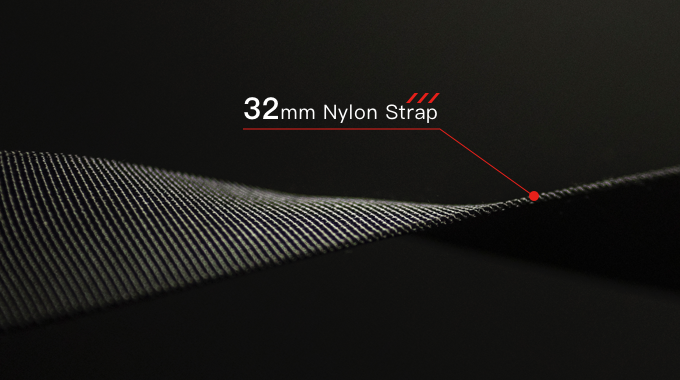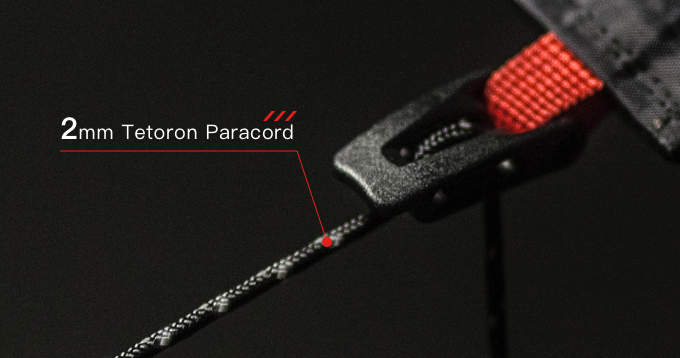 As a material widely used in military and extreme outdoor activities, paracord is super light, strong, and durable. For the marcher 3-way bag, reflective fiber is added in the cord to increase visibility at night.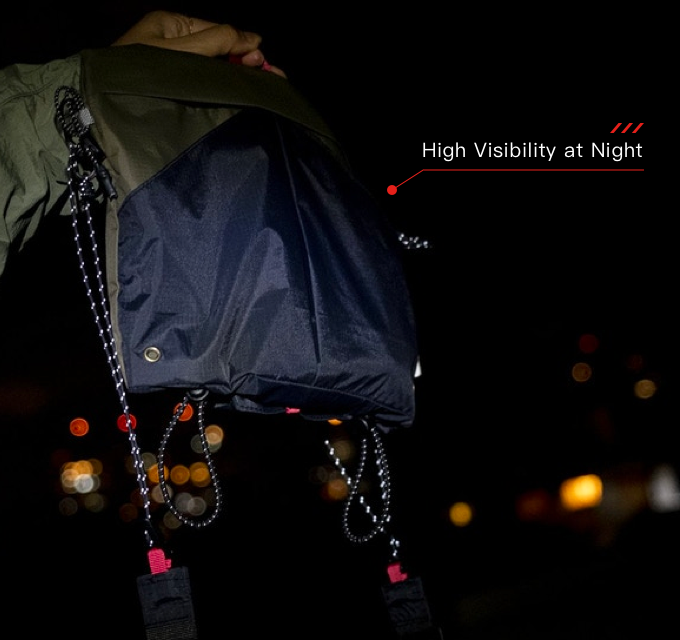 Professional Accessories
With the right accessories, the marcher 3-way bag is easy to transform and durable in daily use. The water-repellent zippers join forces with the functional fabric, and the quick adjustment buckles allow you to modify the strap length and bag form easily.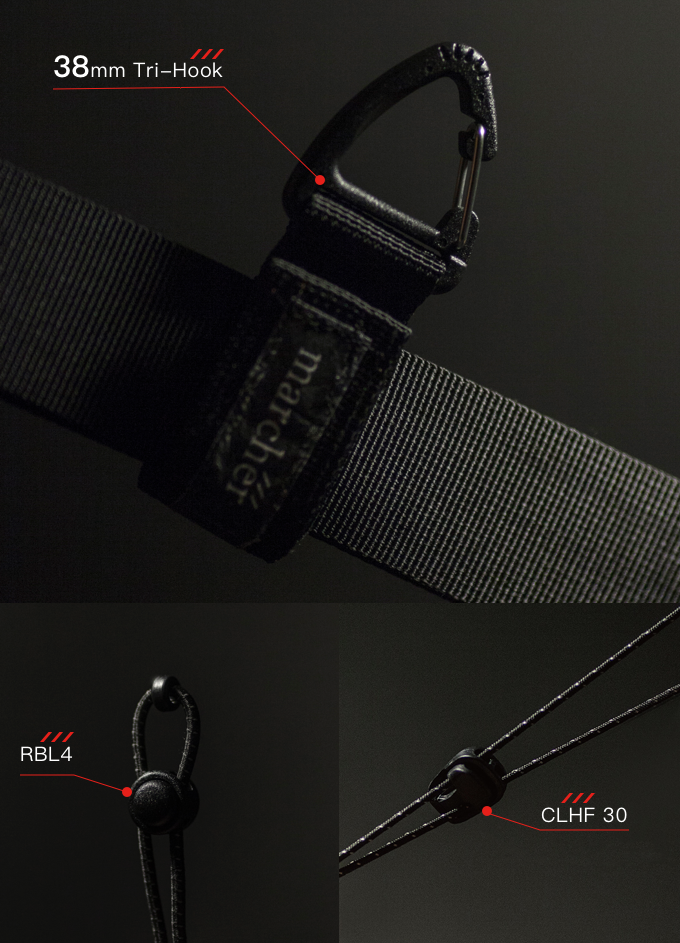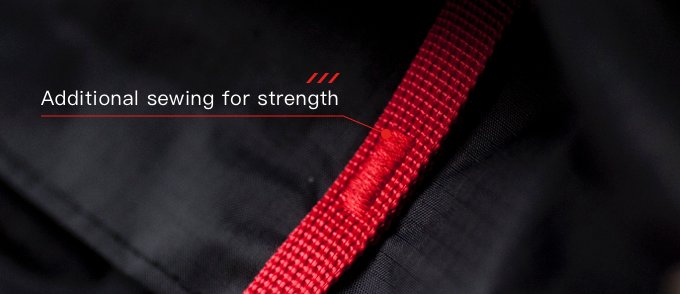 Stabilizer Strap
When in cross-body mode, the stabilizer strap can prevent the bag from slipping. When using the bag as a backpack, add the strap across your chest to make the shoulder straps more stable while you are on the move.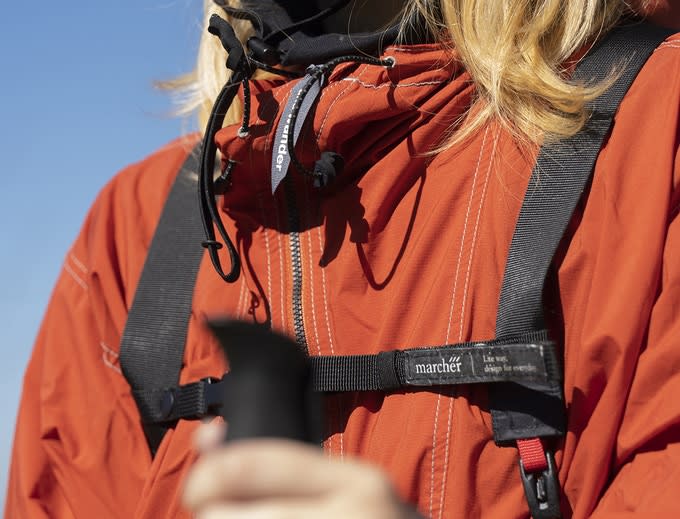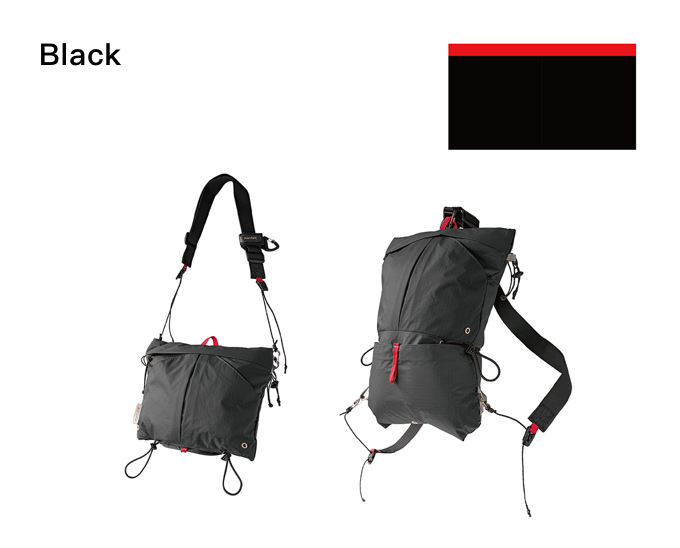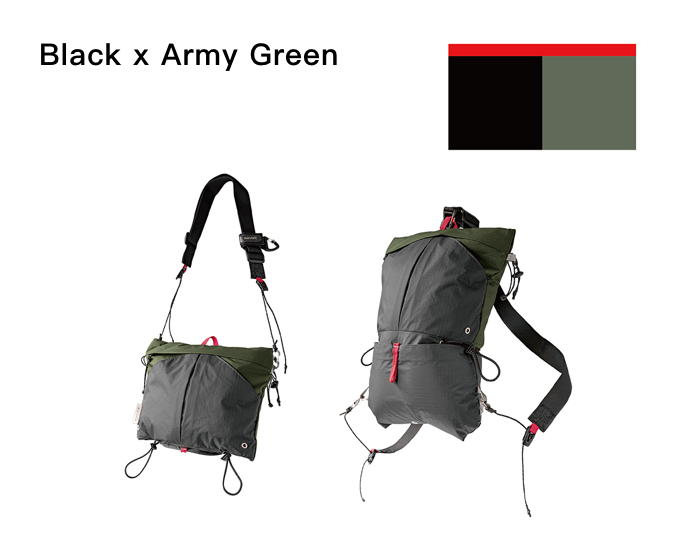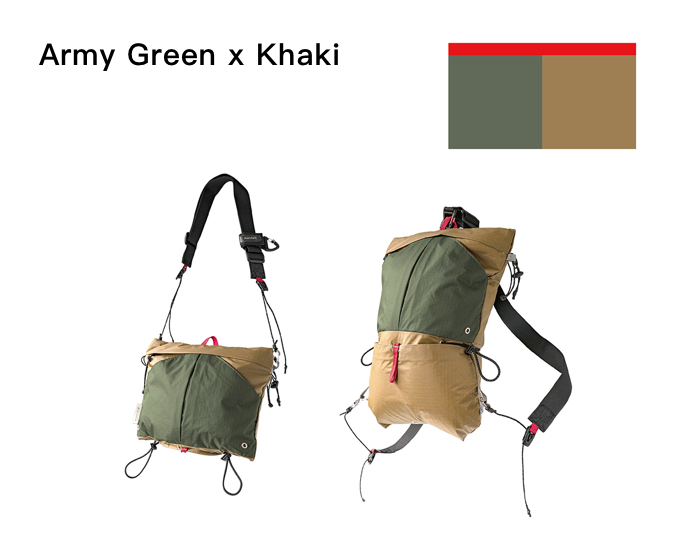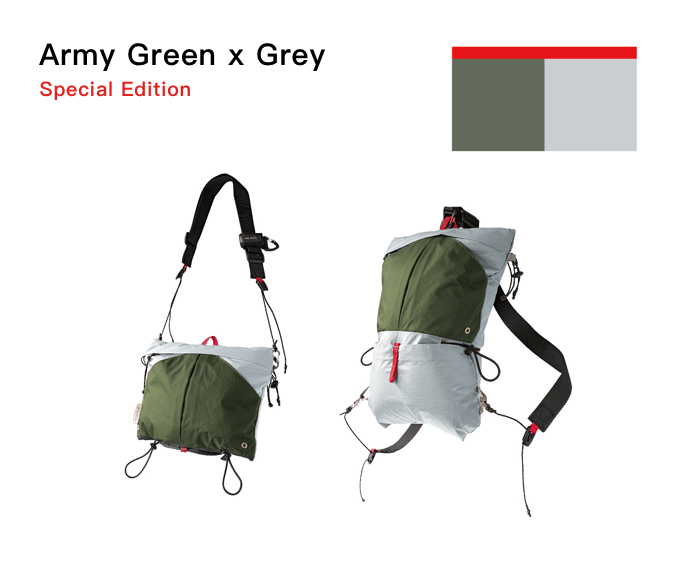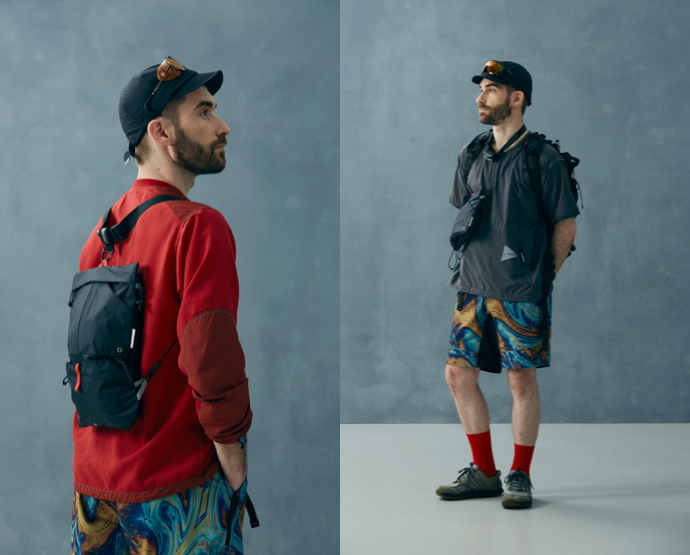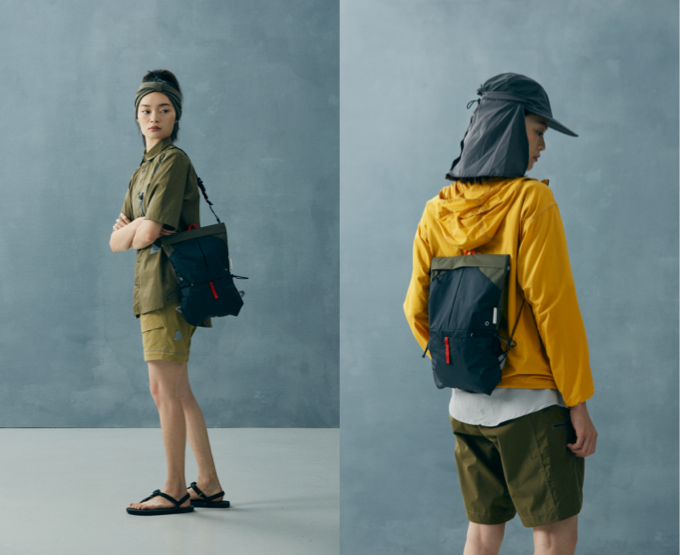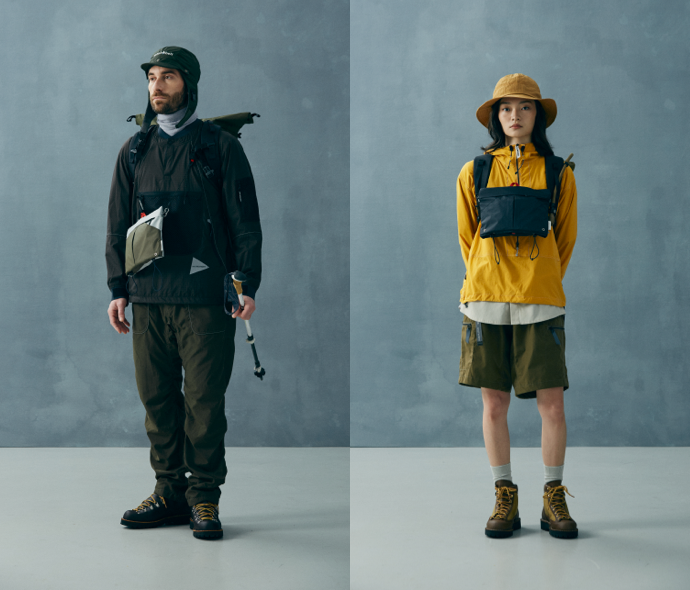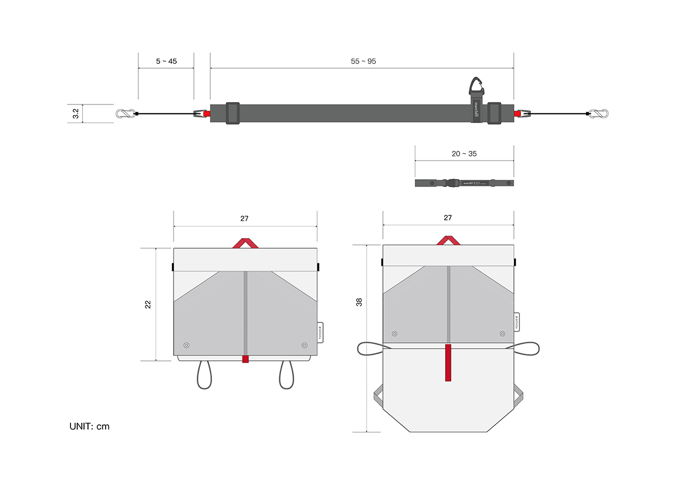 Capacity: 4 / 12 L (±10%)
Weight: 188 g (±10%)
Material: Nylon, Tetoron, Leather, POM
Dimensions: 27 x 22 x 5 cm / 27 x 38 x 5 cm
100% Made in Taiwan

We started the brainstorming based on our various needs for mountaineering and urban life. We aimed to design a bag that aligns with the wear's high mobility in outdoor activities, and is useful for different situations. We spend a lot of time finding the best way to transform a sacoche bag into a backpack, and testing out the right location for the wet compartment and lashing cords.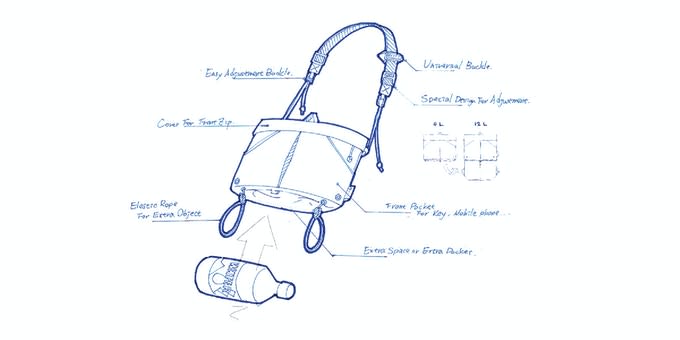 To keep the marcher 3-way bag as light as possible, we needed to find materials that are super light, yet durable. After searching thoroughly on the market, we found out that there is no fabric that meets our needs. Therefore, we worked with a local factory to customize a double-sided water-repellent, ultra-light, durable nylon fabric.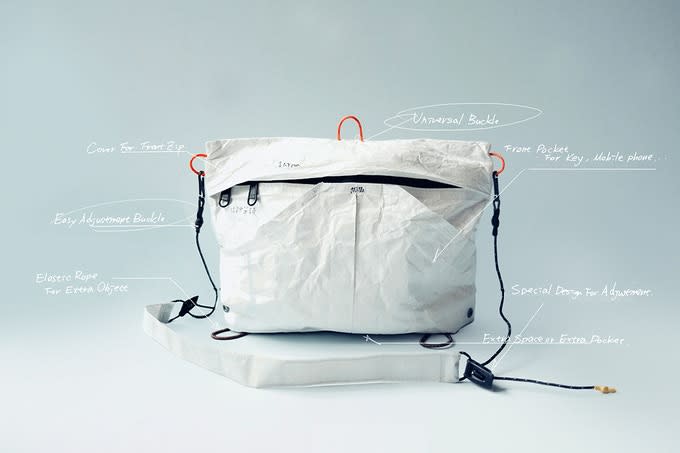 After the prototype is done, we tested the bag ourselves on hikes and asked our friends for feedback. We collected the reviews and adjusted the design to make sure that it brings out the maximum functionality. Now, we are ready to introduce the marcher 3-way bag to the world.

We're greenroom, a design studio that focuses on creating minimal and functional products. Our design is fueled by our passion for nature. Living on a land full of breathtaking landscapes, we enjoy hiking, mountaineering, camping, and all kinds of outdoor activities that strengthen our bodies and soul. We see the problems and needs that most nature lovers would have, and designed quality bags and accessories that bring convenience, as well as joy to your journeys.