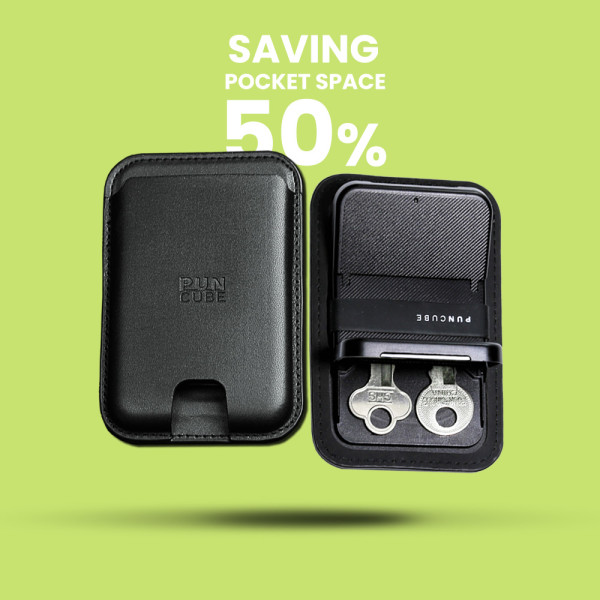 Minimal Wallet 3.0 :
$184,581
raised out of
$23,700
Concept
A variant wallet with two special skills, Rethink your everyday carry.
Story
Your every support and suggestion will bring a qualitative leap to the product. The progress never stopped, here comes the PUNCUBE Minimal wallet 3.0, these are all you want.
Smaller, brings a better carry experience
Unique concealed pocket, Keep it minimal or carry more when needed
3 editions available for your personal style
Durable cowhide leather
Super Early Bird the most to 60% off ,FREE SHIPPING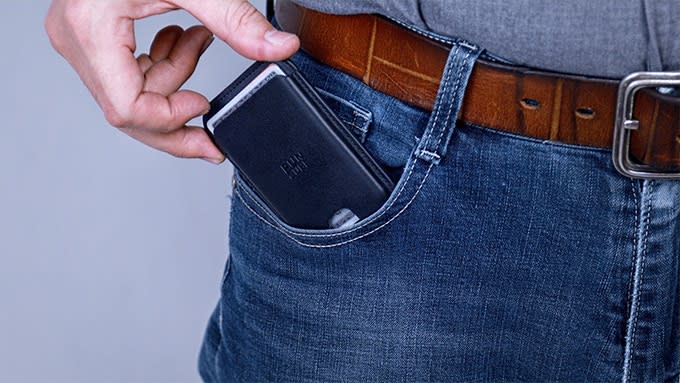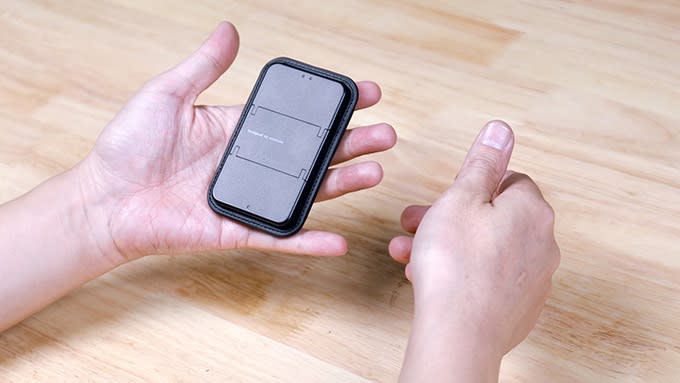 CREATIVE FEATURES
Saving 50% space of your pocket, How could we make it happen?
Gathering elements of "compact", "quick access", and "spaciousness" together needs a skillful method. Reasonable and effective compartment design is the key, We found the solution with two patented designs.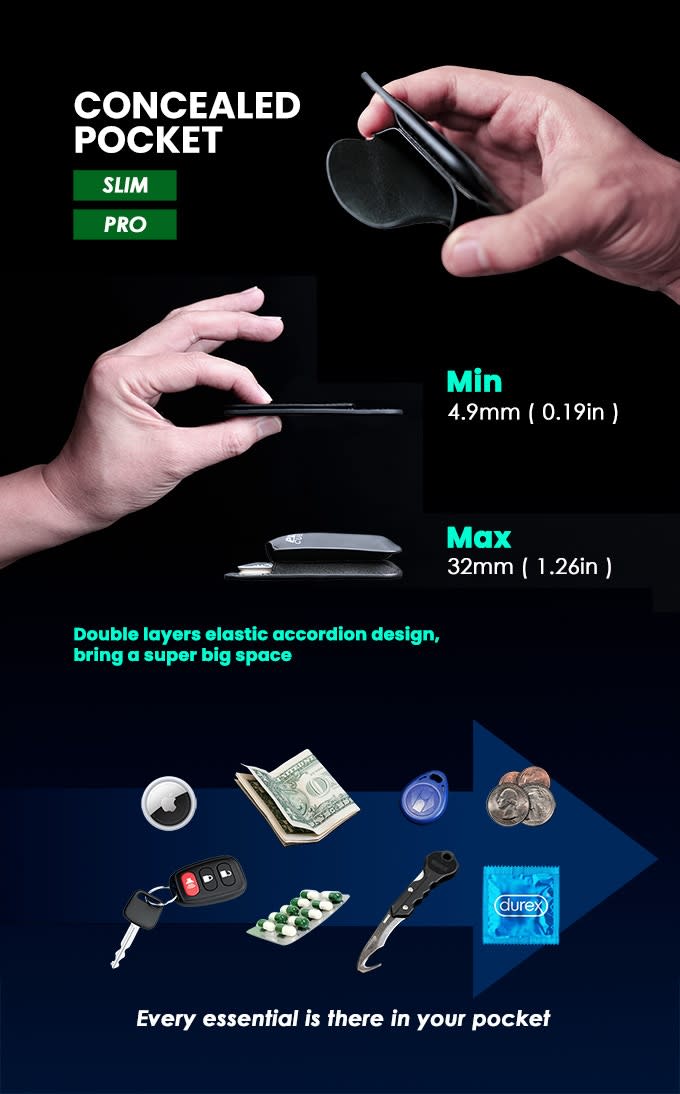 Accordion folding style, and elastic pocket design. Rectify all irregularities and abruptness, and calmly store and trim pockets.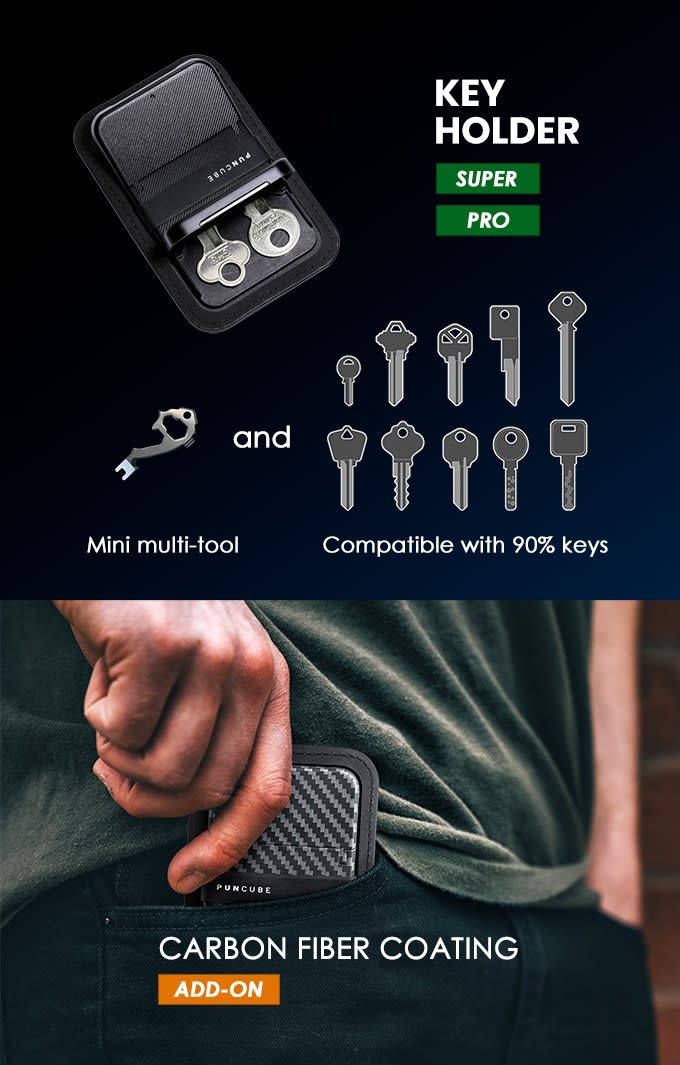 The jingling keys are constantly jumping as naughty boys in your pocket, With Puncube, these guys are flat and orderly, then the trouble is gone
Selected compatible tool,  useful to your daily life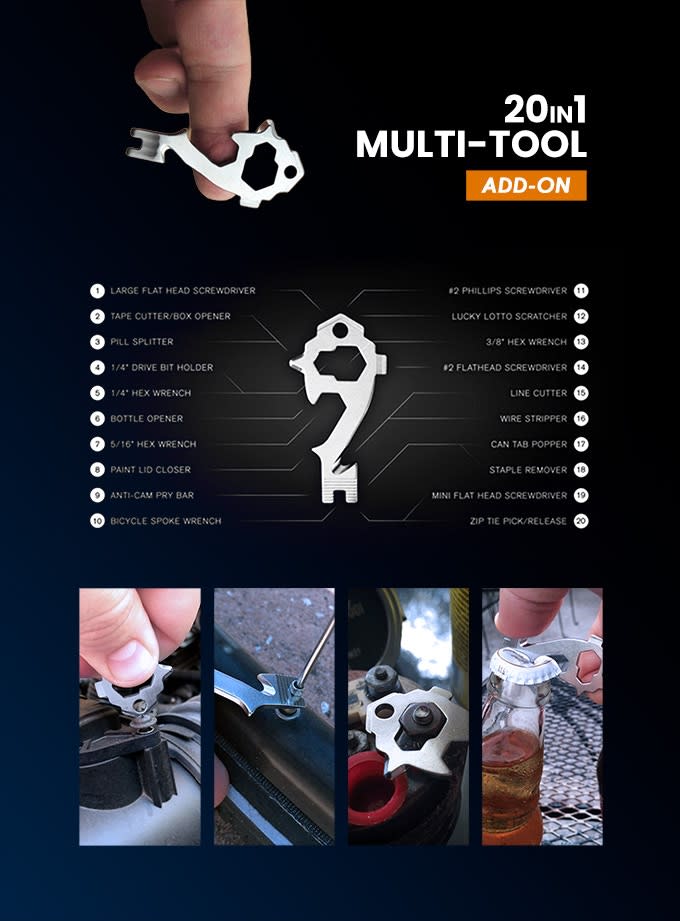 Various capacities and styles for different scenarios, moods, habits​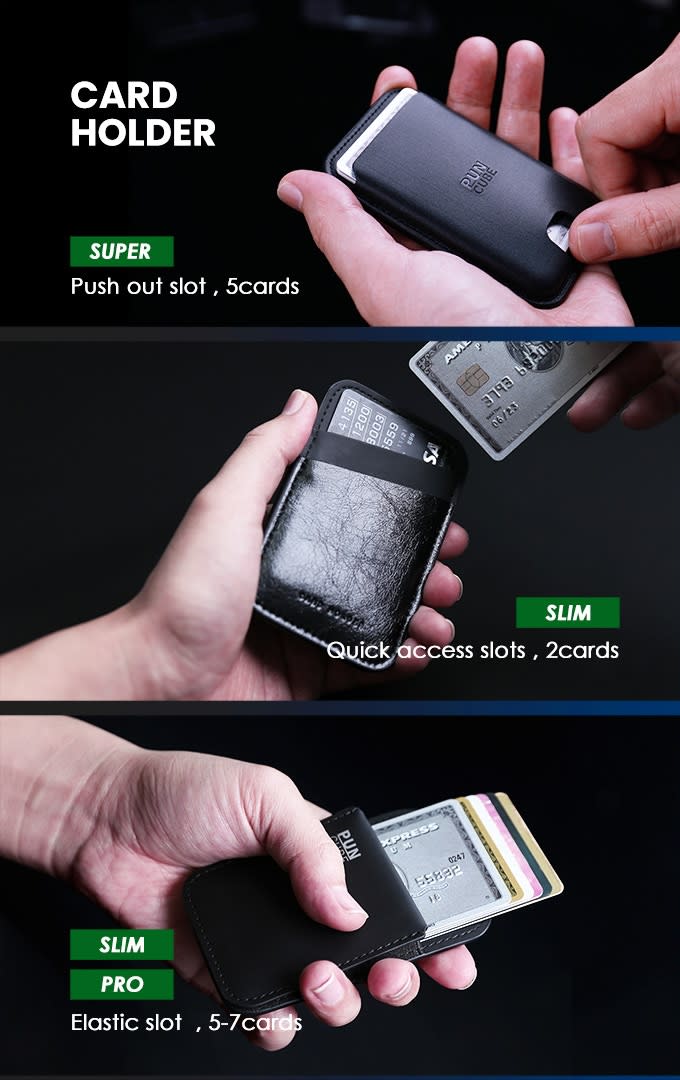 PROFILE FEATURES
Wallets are never just pockets to carry money to men, it is a taste ID without a printed name, too. So we pay equivalent attention to the profile. Inspired by The Incredible Black Sand Beach in Vik, Iceland, we chose this very sandy feel matte finishing cowhide as the main material. It looks mysterious and touches soft like the incredible Black Sand.
The glossy cowhide part is just like the basalt rock beside the beach, contrasting and complementing the low profile.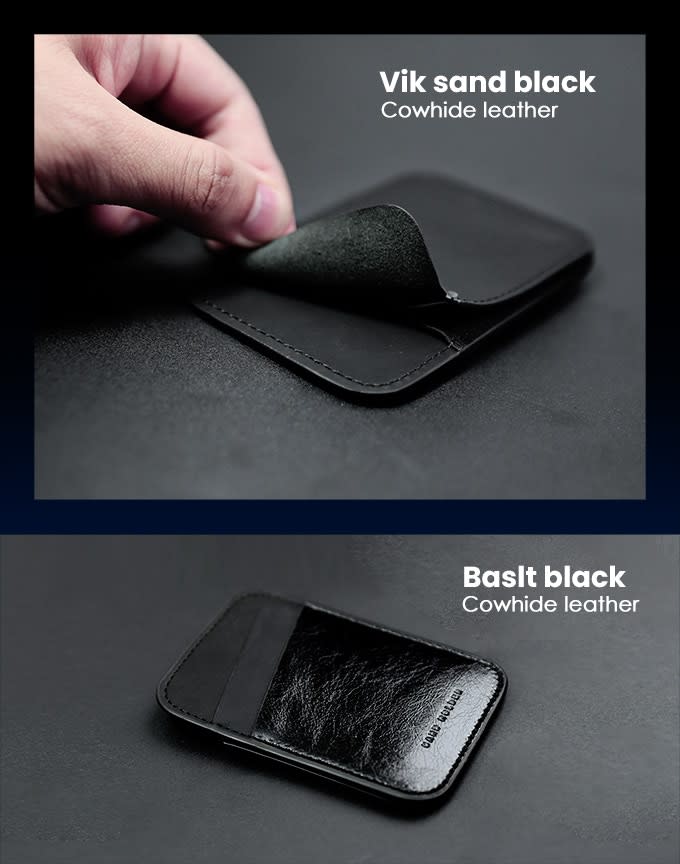 BONUS FUNCTION

REWARDS DETAILS
ADD-ON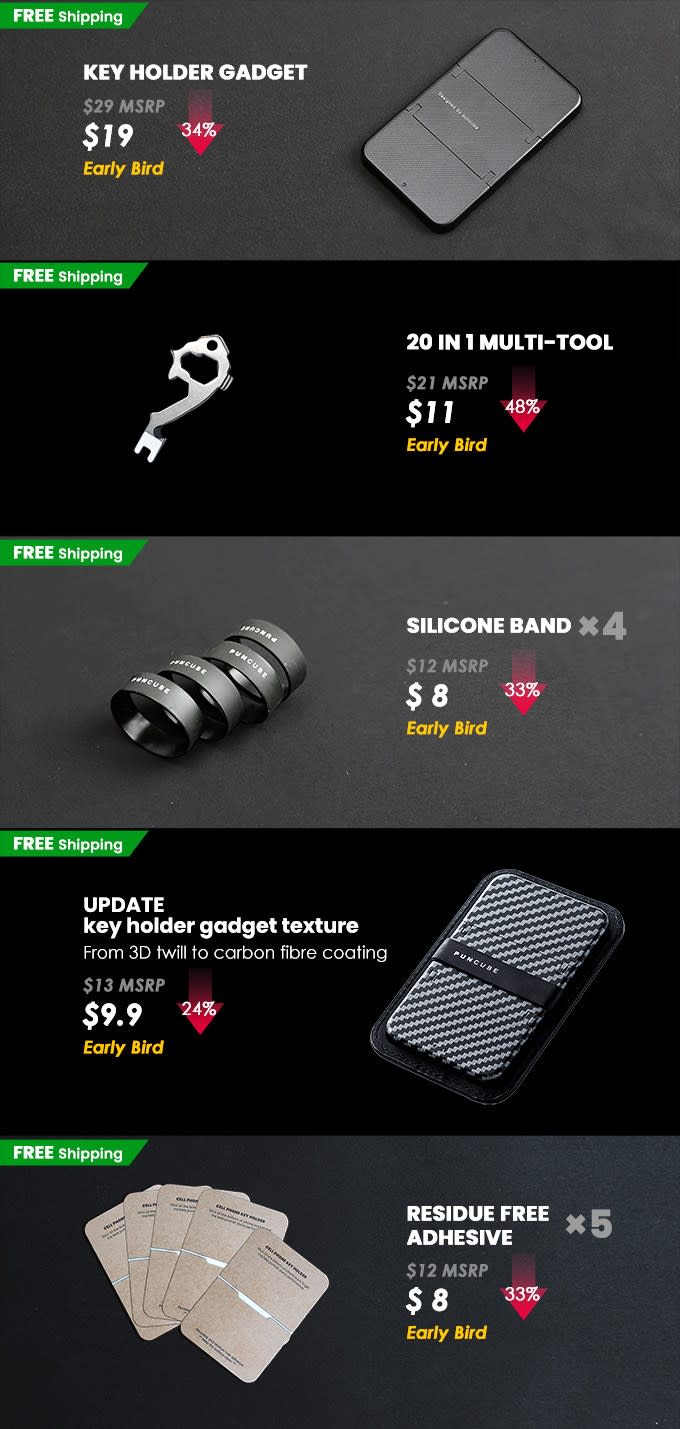 ABOUT US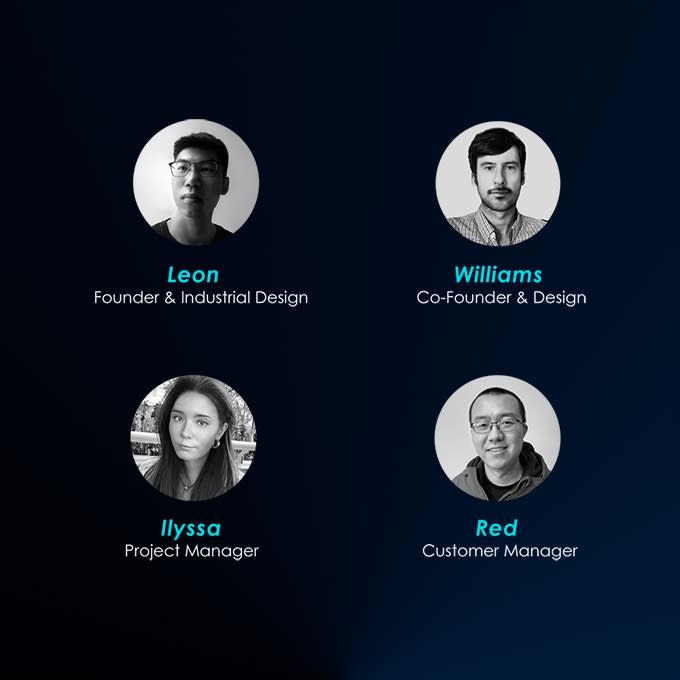 PUNCUBE is a team that pursues to improve people's travel experience. Founded 3 years ago by a group of design enthusiasts, we have always focused on what we love to do.
This is our fourth project, we are well aware of the risks and difficulties, and we can produce high-quality products within the promised time.
TIMELINE
 We are ready. At the beginning of Nov, we finished a small batch production with good quality. The earlier backers can receive the pledges once the campaign finish. All that is needed to start mass production is capital.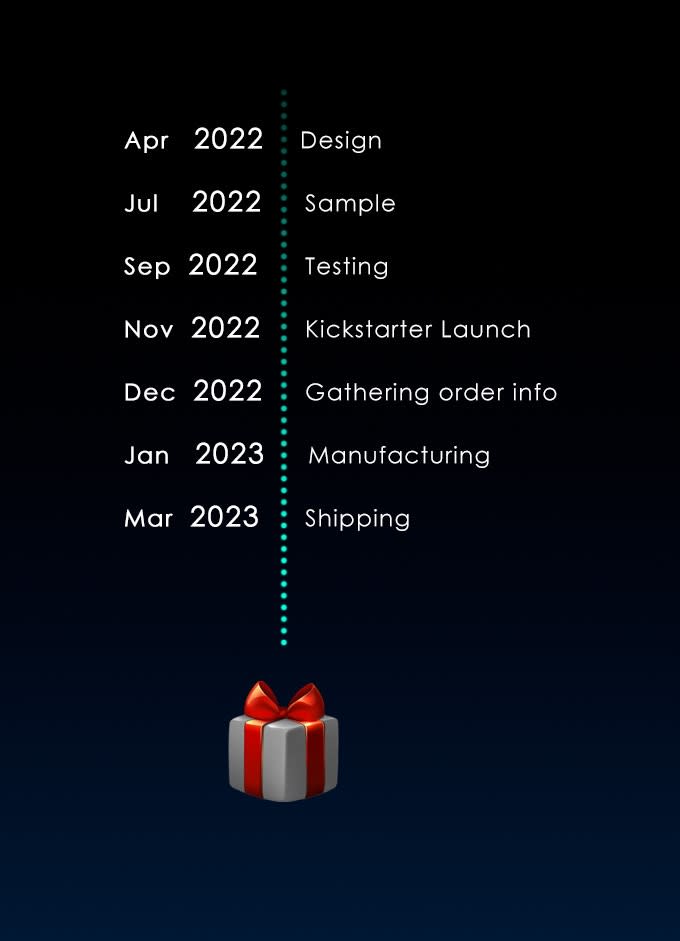 SHIPPING
Our worldwide shipping covers more than 150 countries. Shipping from China, the transit time for most areas is 5~20 days. For the EU and North America, all customs duties will be borne by puncube.
Please note: In rare cases, you will be responsible for the duties, fees, and taxes applicable to your region or country.
AFTER-SALES
We insist on taking quality control seriously, but any industrial product will have a defect rate. We promise to replace products with manufacturing defects (you will not pay for the replacement shipping).
Please Note: Only products with manufacturing defects may be replaced. We cannot refund, but we do offer store credit. Any questions, please feel free to contact us at service@puncube.com. We will reply within 24 hours.
Risks and challenges
With lessons learned from the previous campaign, now we have a good grasp on our logistics and supply chain, but there are always unexpected factors that we can't control— sudden component shortages, huge backlogs of goods, and things like that. Should any issues arise we promise to keep you updated every step of the way and deliver you the best quality product as soon as possible.