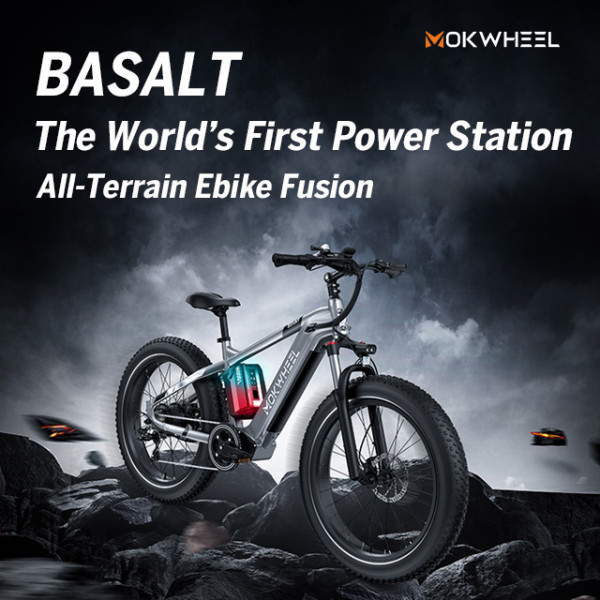 Mokwheel Basalt: Power Station Ebike
$59,158
raised out of
$10,000
Concept
Power Inverter Compatibility | Solar Panel Charging | 750W Hub Motor | 80-Miles Range | 26″ Fat Tire
Story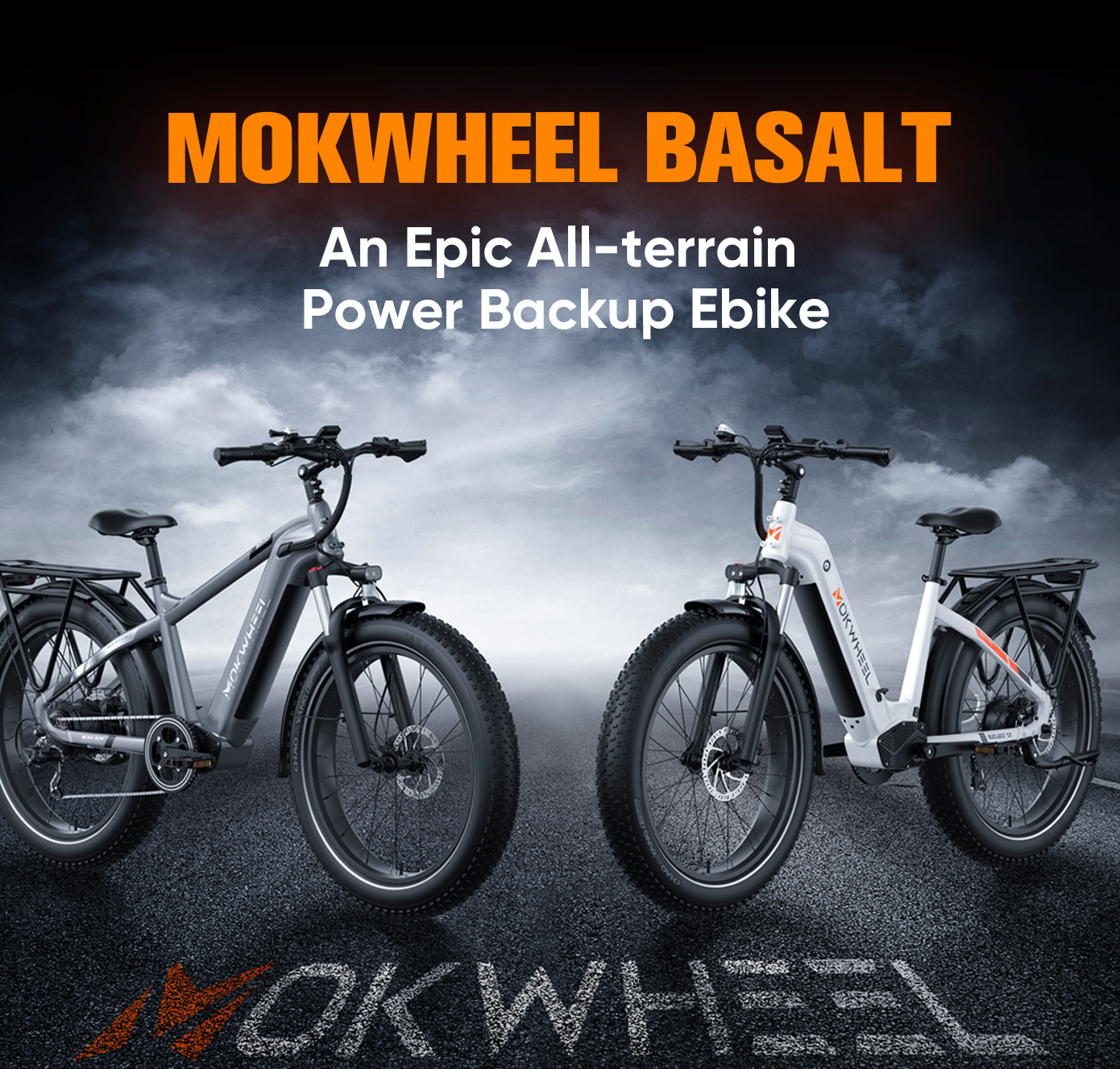 Meet Mokwheel Basalt, the world's first All-terrain Ebike integrated with power station  technology that lets you charge your devices at any time. Thanks to the 750W brushless motor and 960Wh battery capacity, it offers an extended range of 80 miles on a single charge, taking you further than ever before. In addition, the Basalt has an adjustable suspension and two 26*4-inch fat tires that provide tremendous grip and mechanical stability, allowing bikers to sail through strenuous terrains.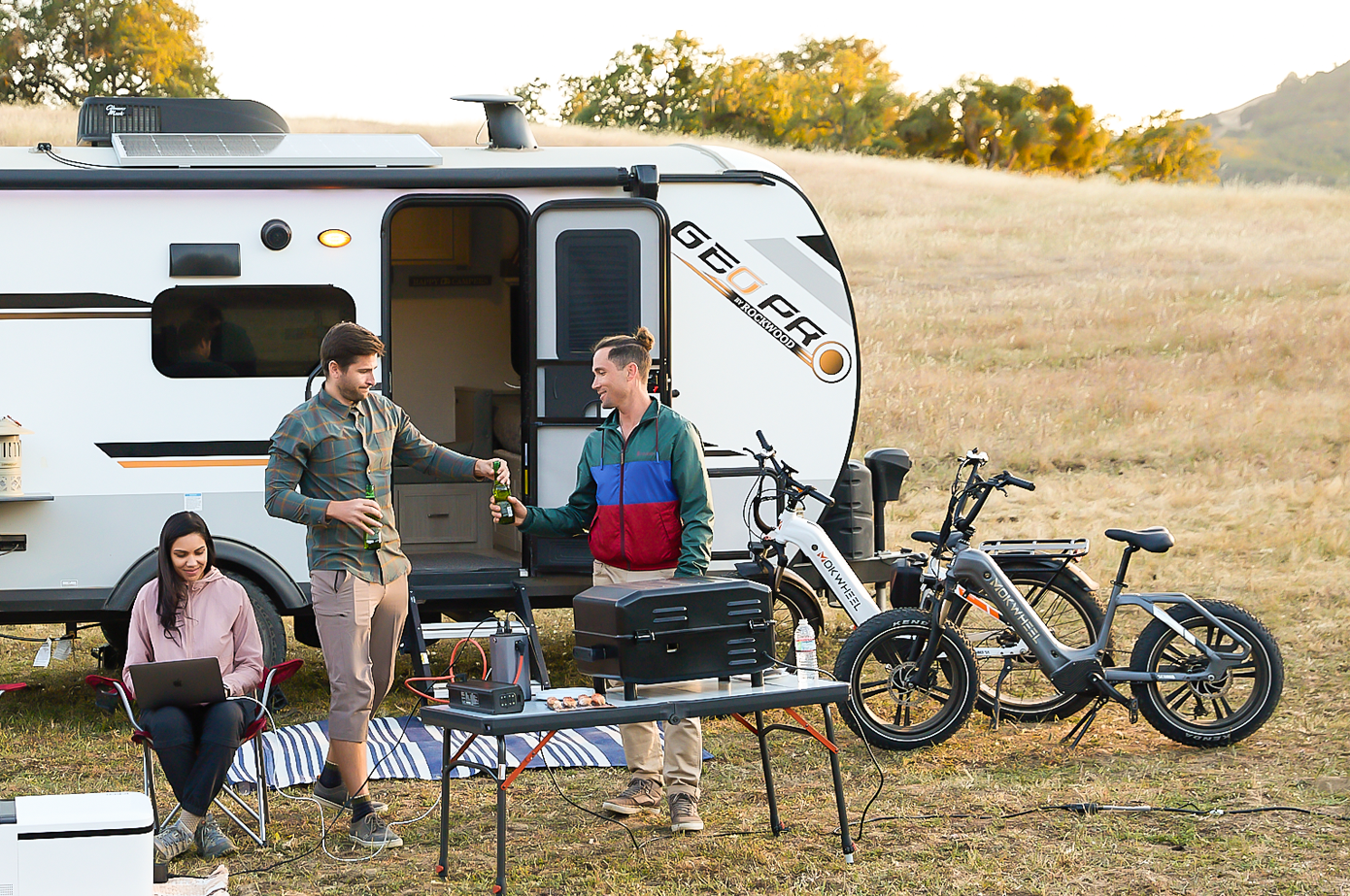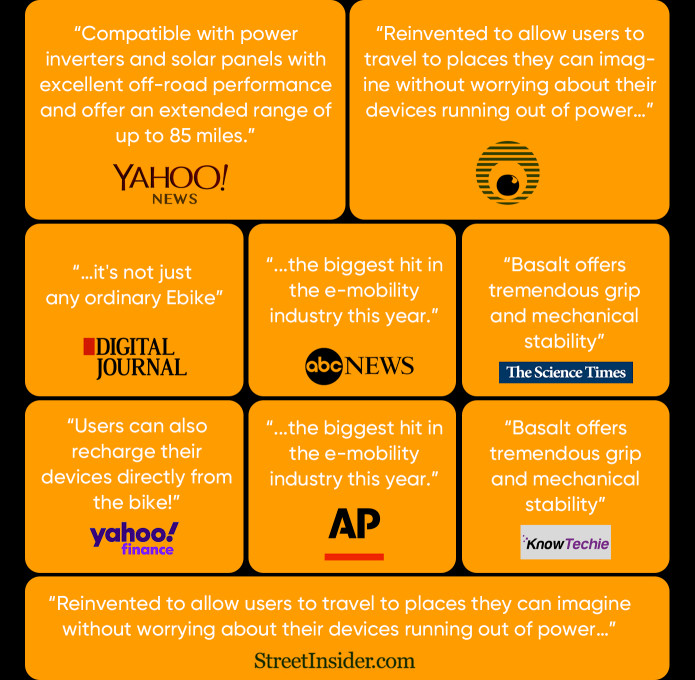 Afraid that your devices will run out of power on the road or want to power up your camping gears such as a fridge or grill? Thanks to Basalt's unique inverter compatibility design, the bike turns into a power backup and allows you to charge your devices anywhere. Moreover, you don't have to bring these heavy and expensive power stations when you're out and about.
*Ideal for RV road trips, camping, or whenever you need access to energy on the go.

The Mokwheel Basalt is not only an all-terrain ebike but also your best power backup. Just take out the inverter and connect it to the removable battery. This all-terrain ebike immediately turns into your reliable power station and keeps your gears charged and ready wherever you are.

What will you do if you run out of power in the wild? Well, basalt's unique solar panel  compatibility allows you to reduce your dependence on the grid and get renewable clean  energy from the sun without any noise or fumes. Even if you can't find access to electricity  outdoors, you don't have to worry anymore. Basalt is invented to unlock your next outdoor  exploration.

Basalt is equipped with multiple sockets charging ports like DC Port, AC wall outlets, Type-C, and USB to simultaneously provide reliable power for various devices. Furthermore, the 960wh battery capacity and 1000W peak output enable Basalt to keep your devices fully charged at all times, even outdoors.



Reinvented by the Mokwheel team, Basalt allows riders to conquer the steepest hills while  enjoying a comfortable ride. A powerful 750W brushless motor delivers up to 90Nm torque and has a top speed of 28mph (45km/h), allowing you to ride through different terrain and even bumpy roads. Hands down, Basalt accelerates quickly and climbs uphill at full speed for an effortless ride.

The pedal assist is just the beginning. Basalt has a twist throttle on the right handlebar that allows you to move around without pedaling. Just give it a twist, and you can ride your bike even on the steepest hills to give your legs a break.


Say goodbye to nightmares of being stranded during your off-road adventure. Basalt offers a long life expectancy and exceptional performance with the 48V 20Ah removable battery. You can ride up to 80 miles on a single charge, giving you the highest level of power reliability whether you are up for a long ride or need a power supply.

The smart battery management system closely monitors the battery status with multiple  protection mechanisms to ensure battery safety and inform you about battery alerts when  needed.

Basalt features a flexible and adaptive hydraulic front fork that helps smooth bumps and  improves off-road performance. In addition, the fork has a lockout lever to allow for quick adjustments while riding to stiffen or soften the fork, depending on weight and riding style.

Basalt offers maximum comfort while conquering all-terrain, from muddy paths to gravel and everything in between. The two 26×4-inch puncture resistant fat tires provide traction and improved grip with great shock absorption capacity for effortless cruising through the toughest terrain. For those who feel limited to indoor activities, Mokwheel will take you to places you've never ridden before.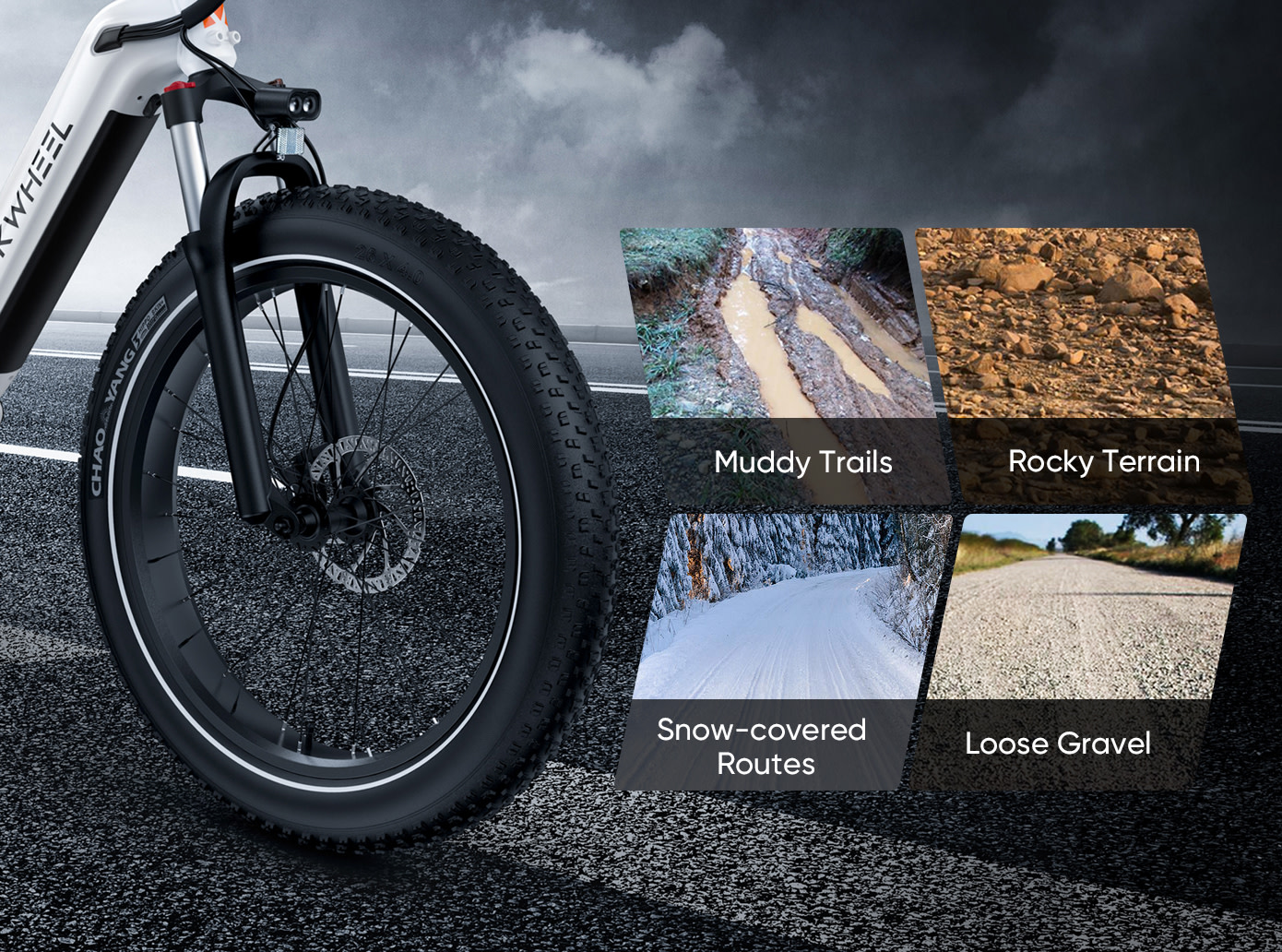 Featuring a LED screen, which can clearly display riding speed, battery level, travel status and conditions of the front light.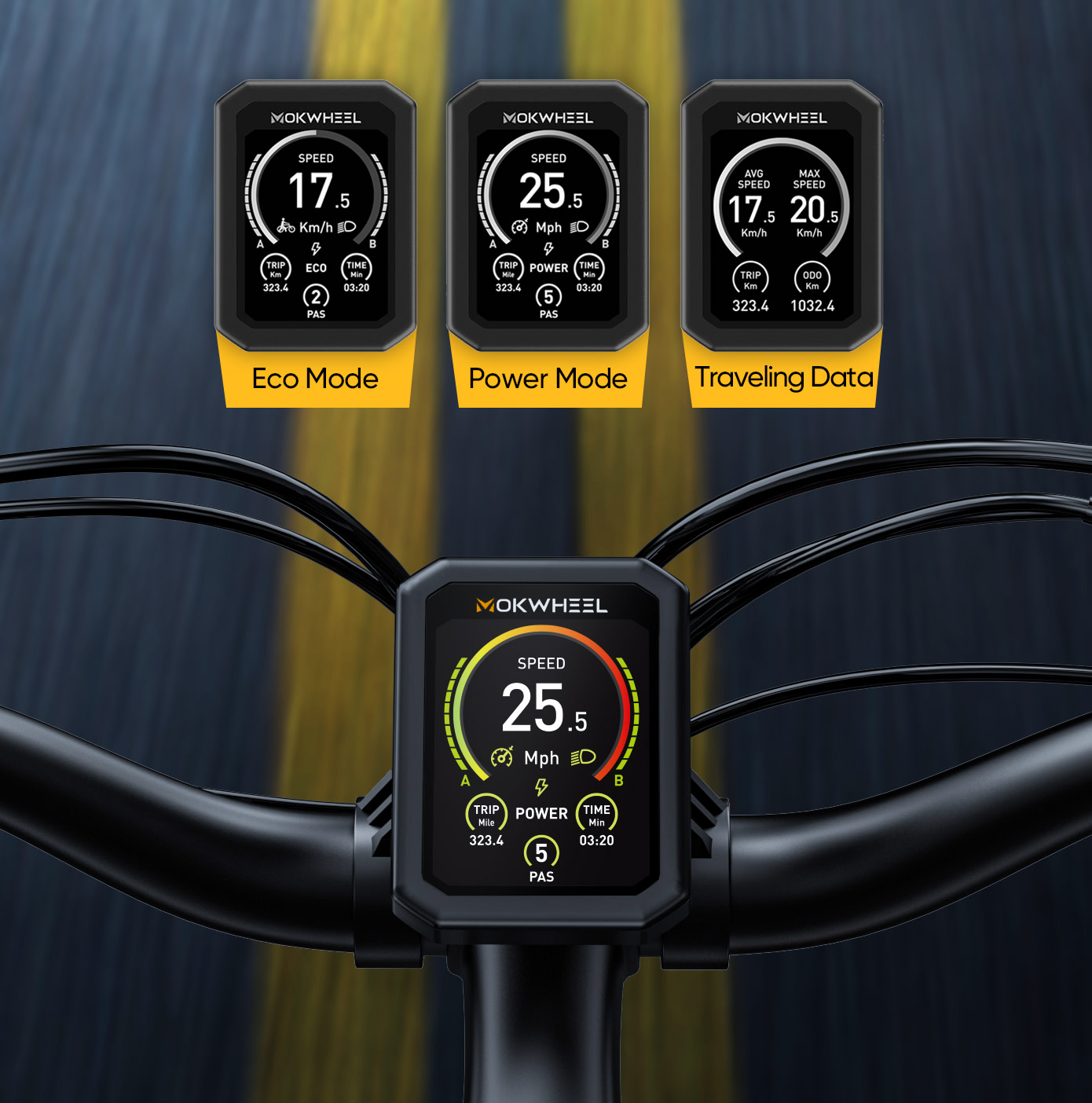 Thanks to the upgraded 6061 aluminum frame with a sleek design, Basalt offers ultimate stability and supports a maximum payload of up to 400lb.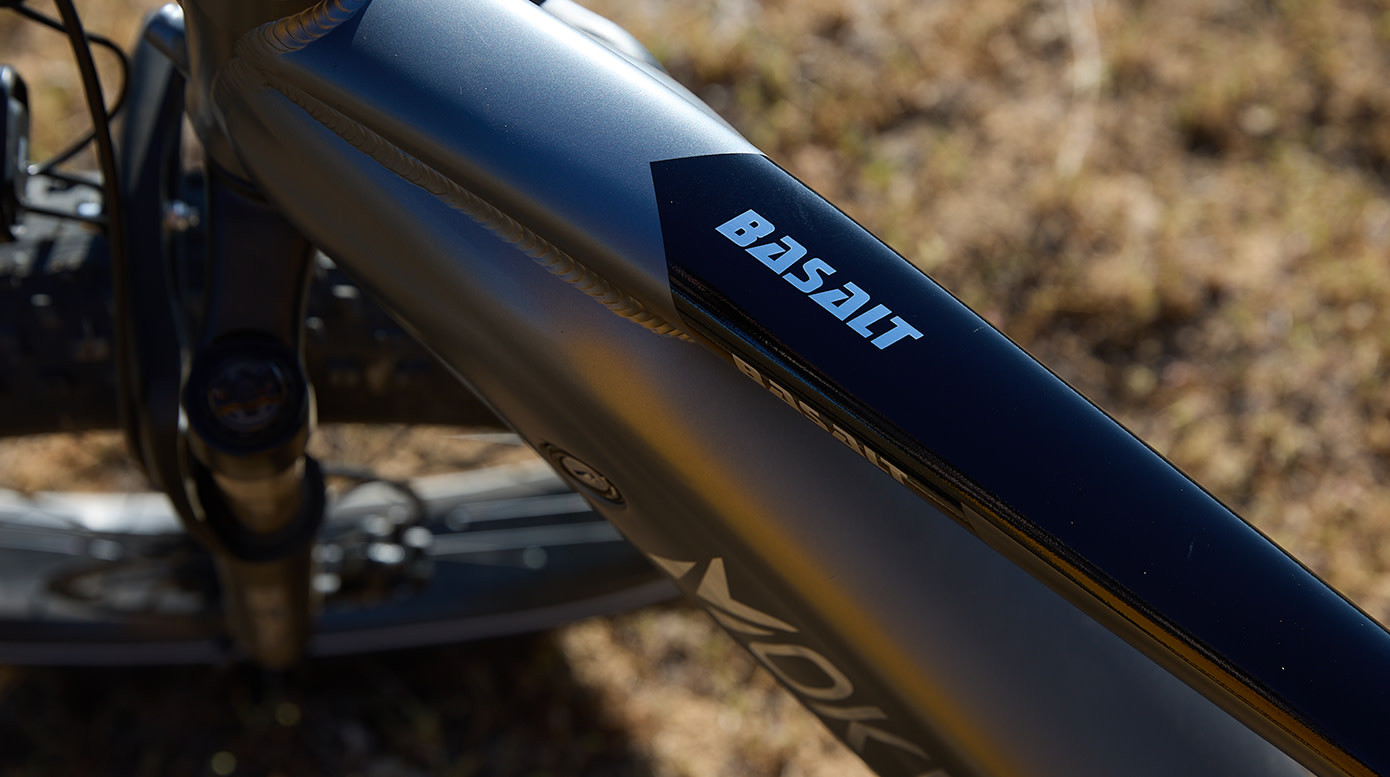 With Basalt, you have full control. Equipped with Tektro HD-E350 Hydraulic Disc Brakes, it provides quick braking power and helps you control speed on steep descents in rough terrain. In addition, the hydraulic brakes provide a safe emergency brake that gently brings you to a  smooth stop in unforeseen scenarios.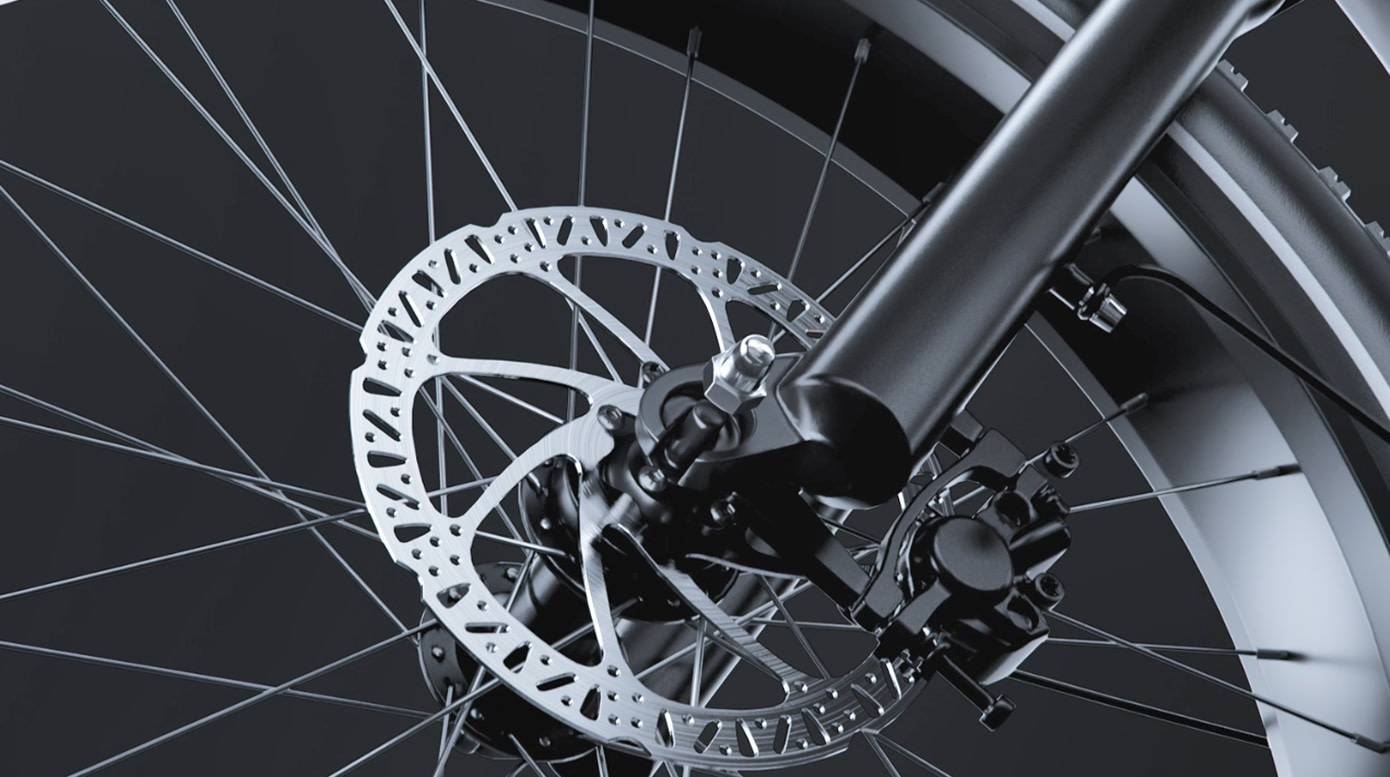 Safety is paramount to the Mokwheel team. Basalt has an integrated front light to keep you visible to others at all times. In addition, the LED headlight ensures greater safety and convenience while riding at night.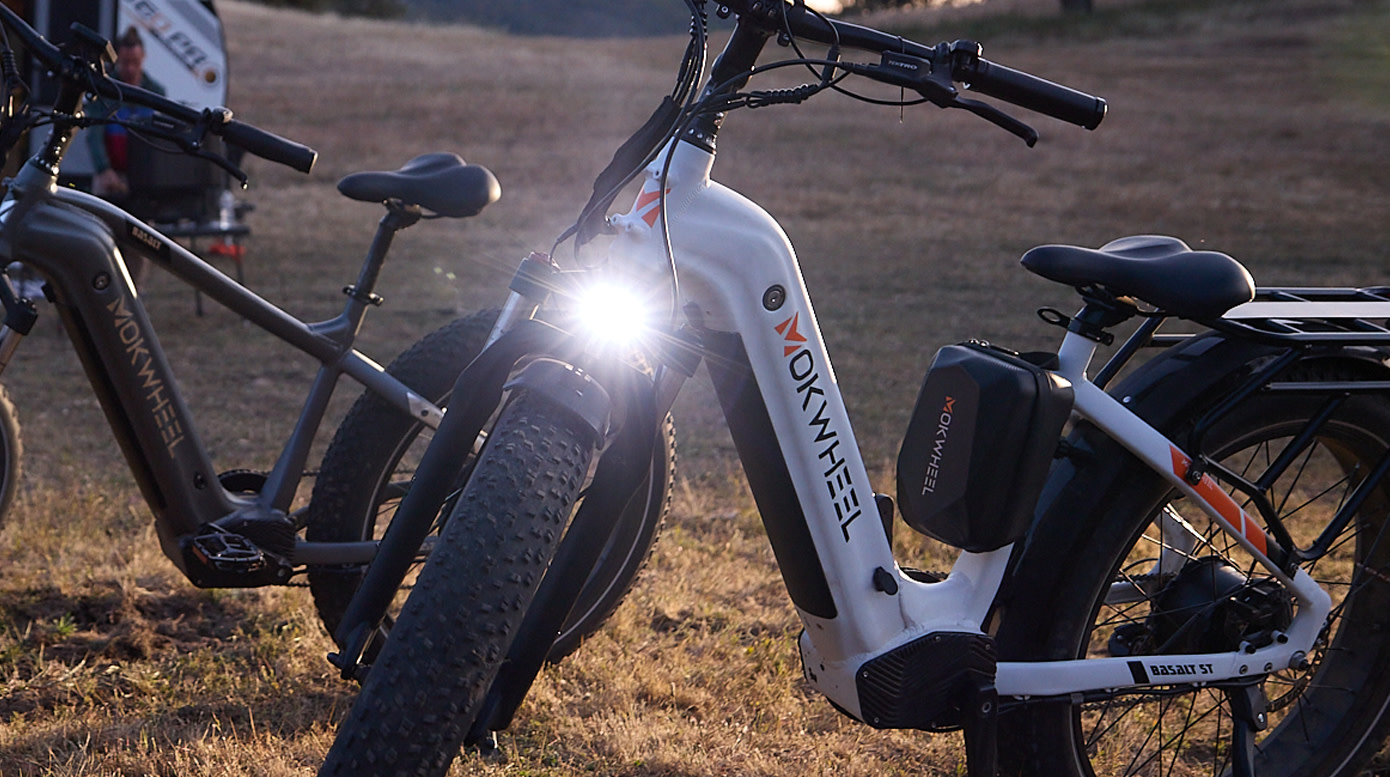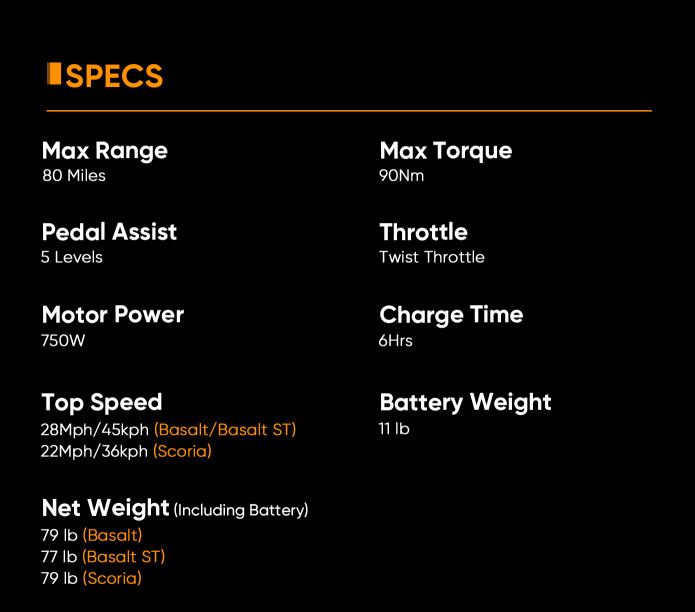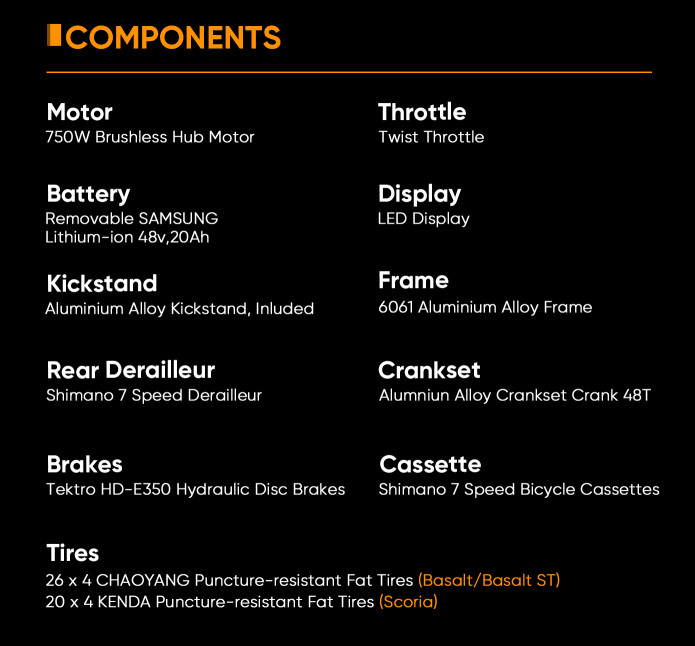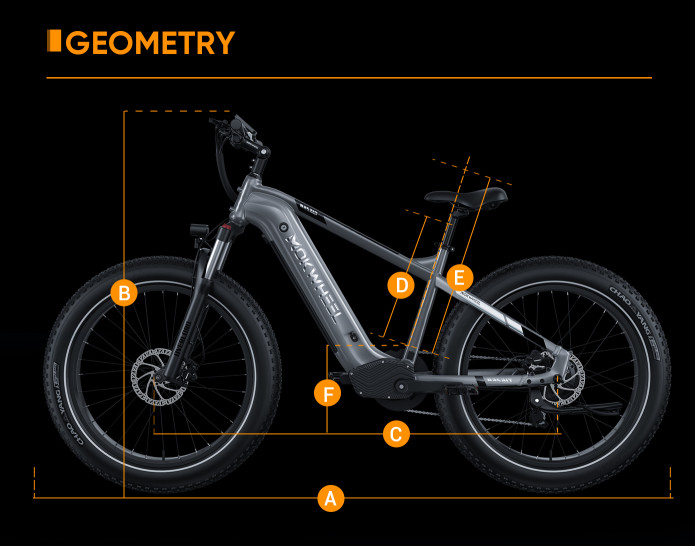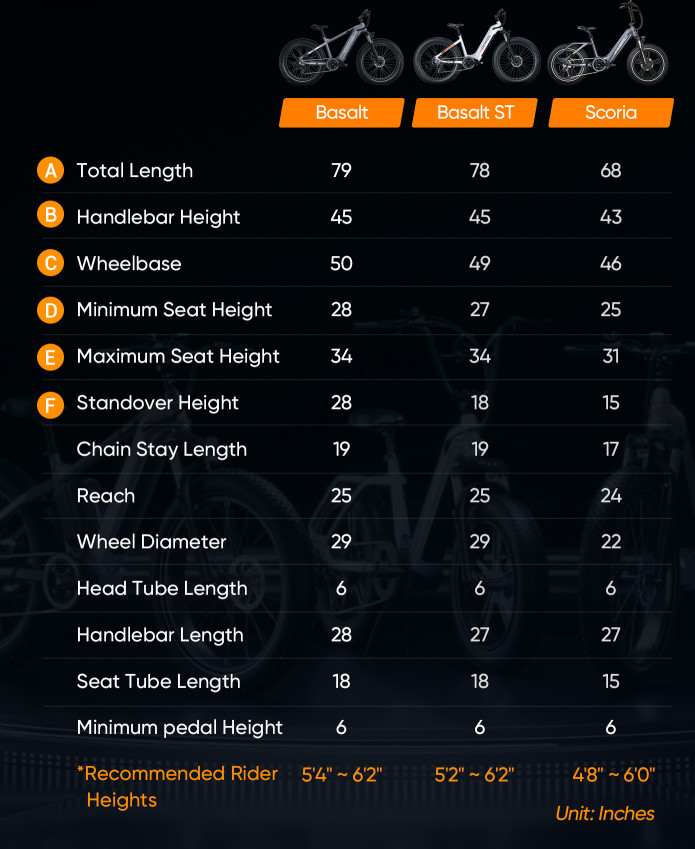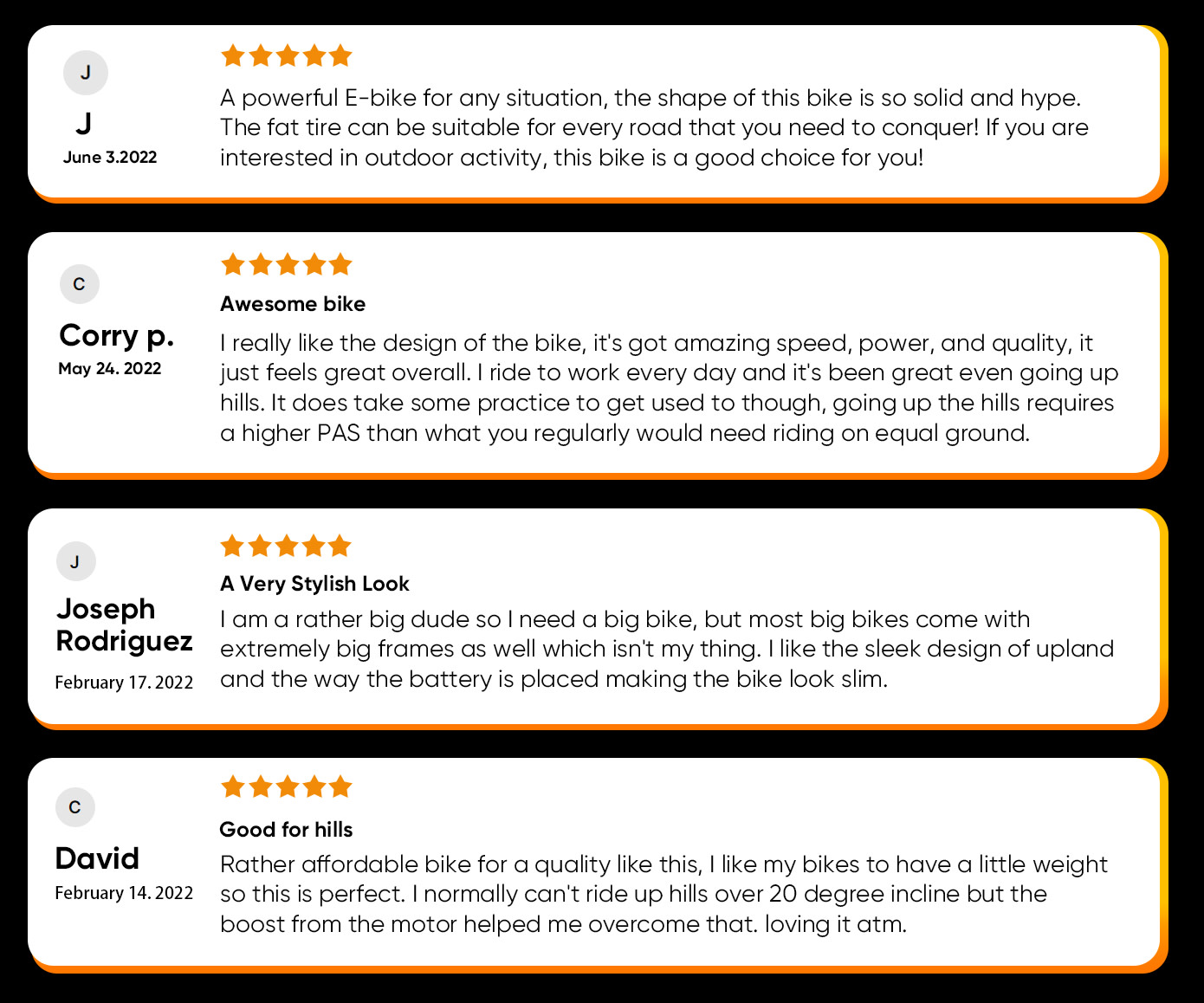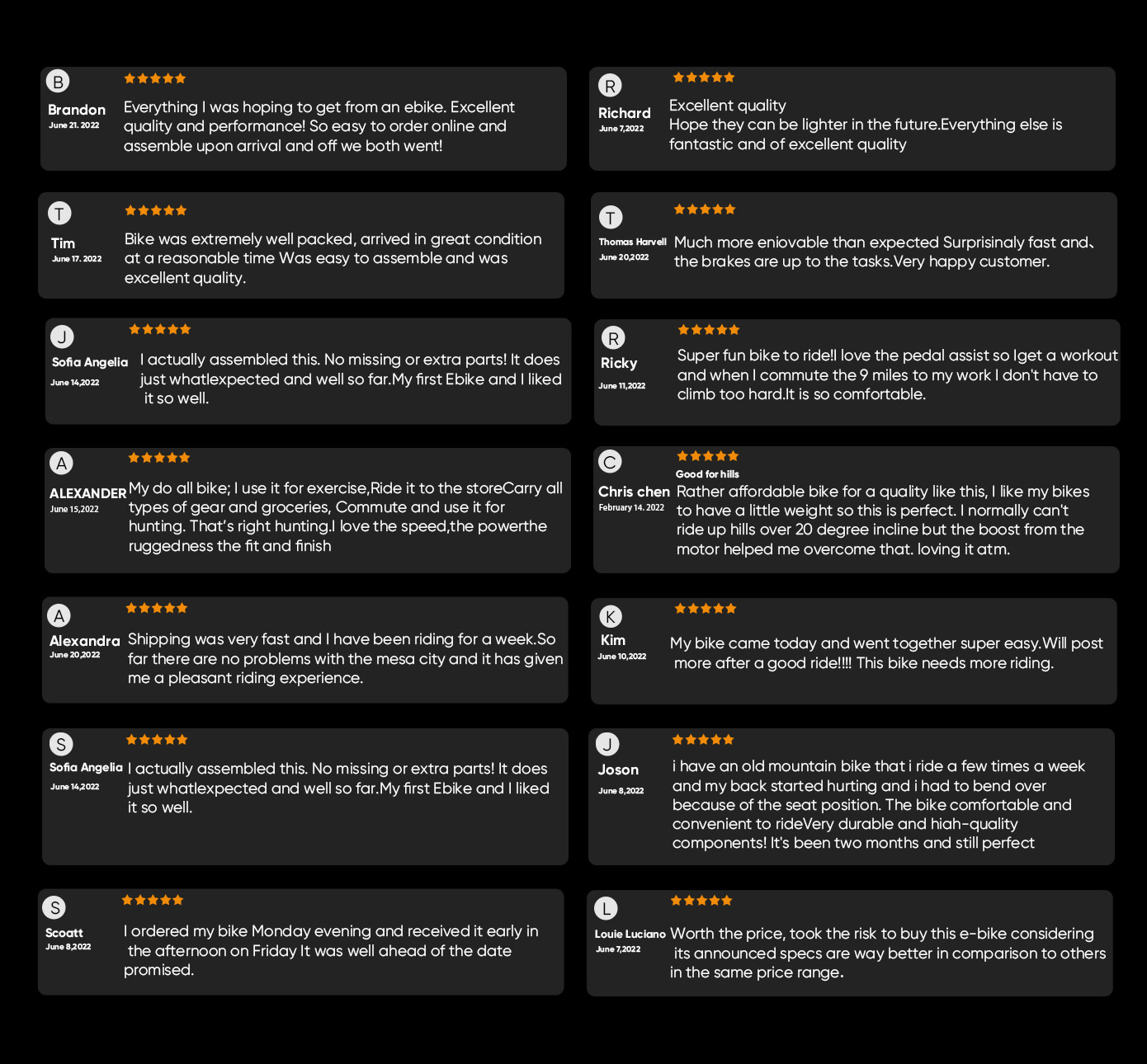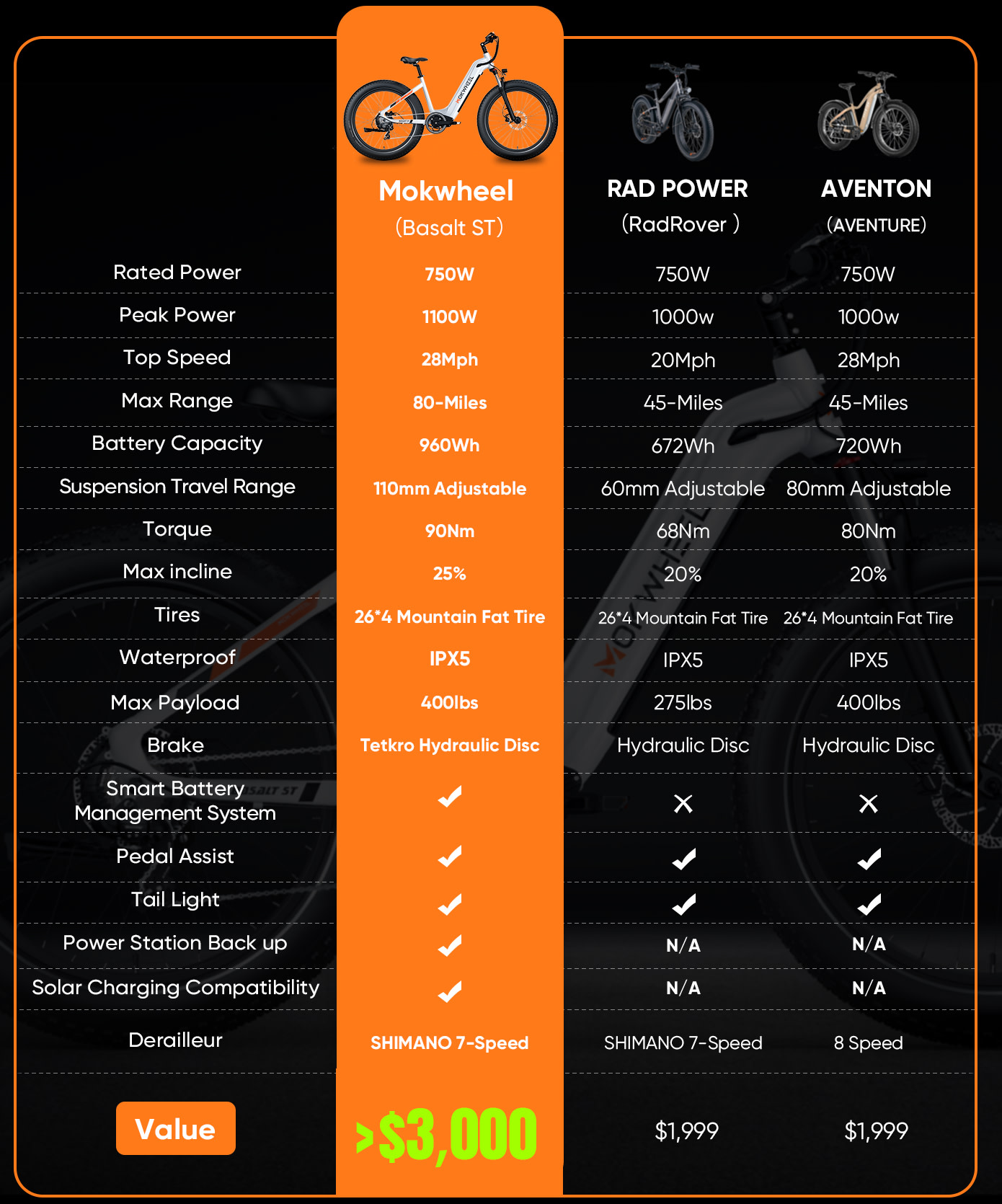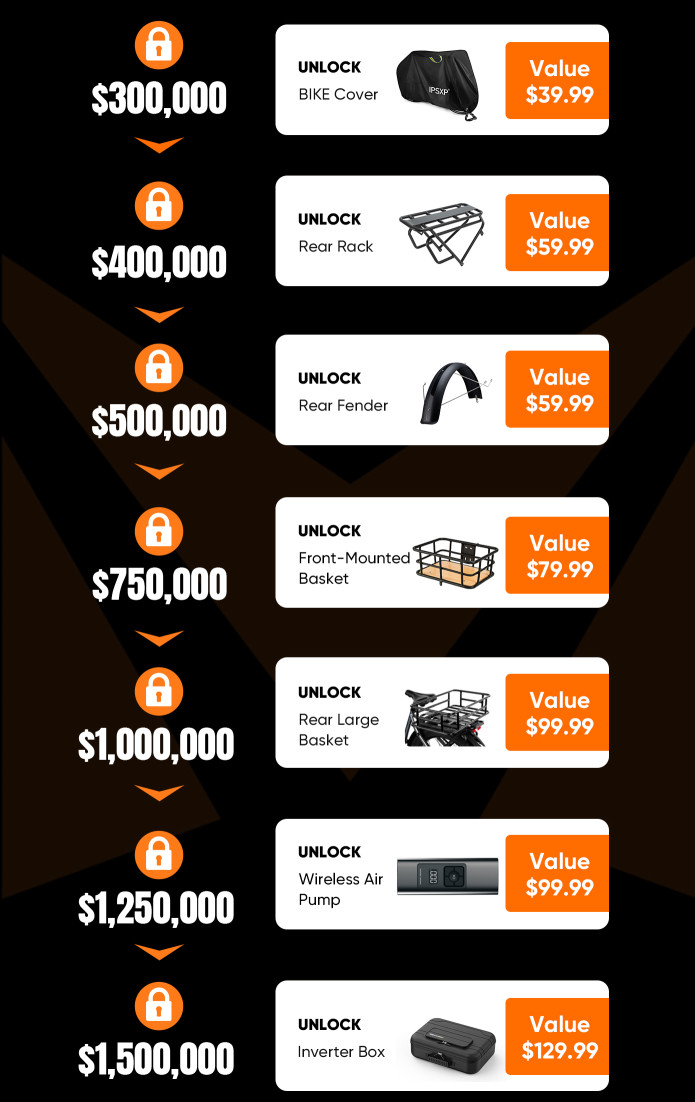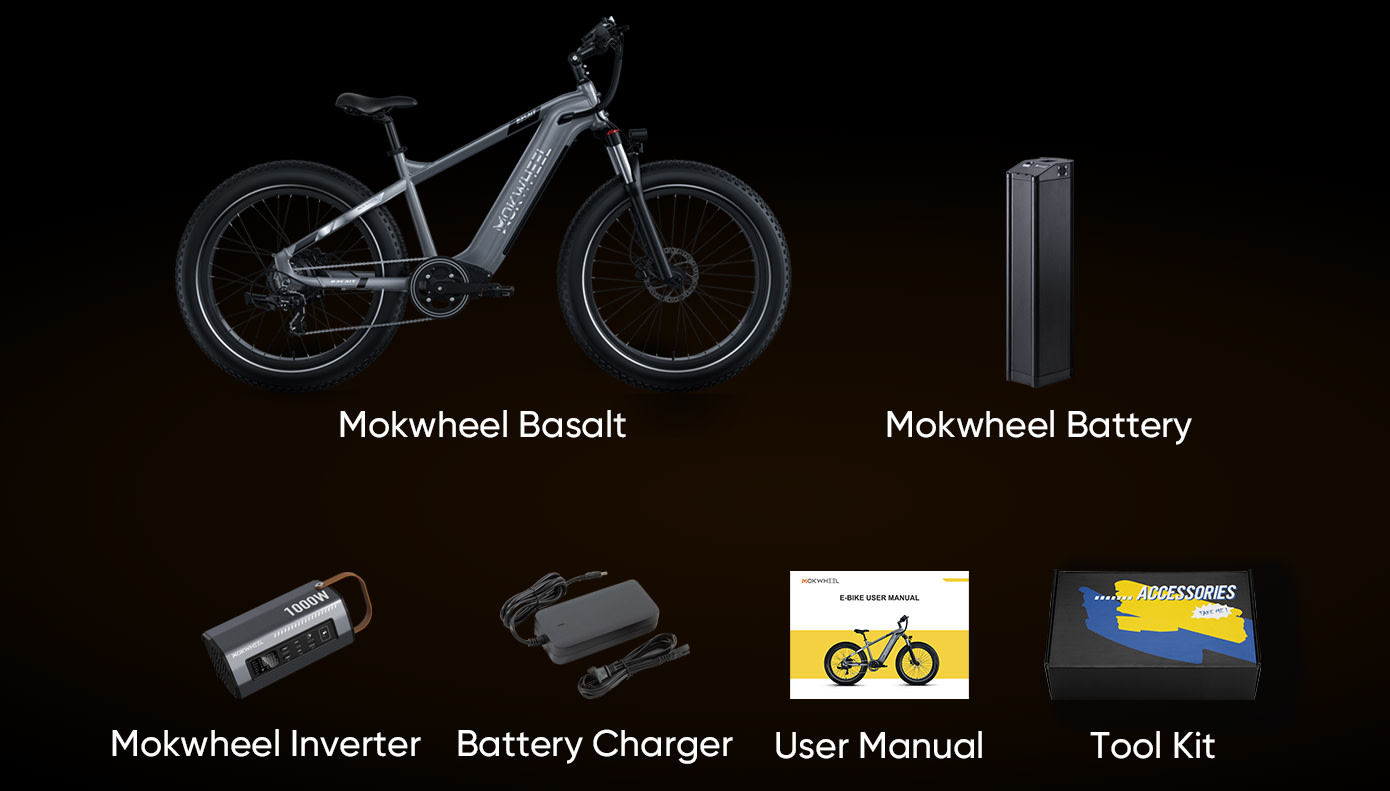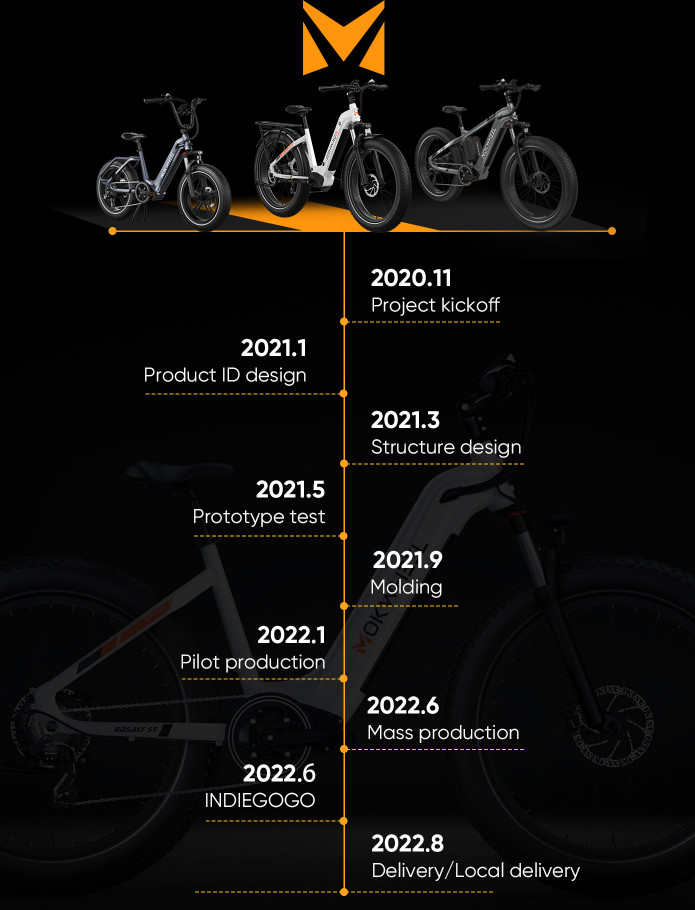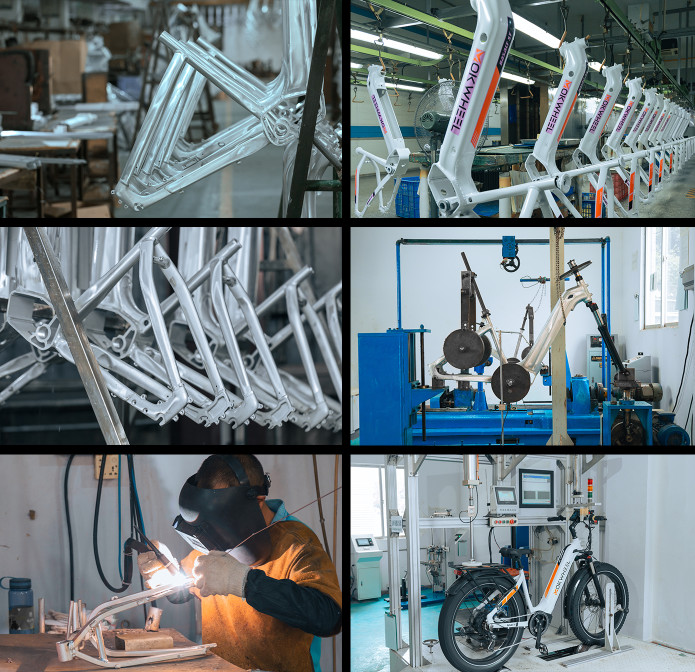 The founder of Mokwheel, Denny L, has been active in the electric mobility scene since 2014. With over 20 years of experience in product development, Denny understands the importance of quality control and prioritizes high-quality products. Although Mokwheel is relatively new to the scene, it starts strong with a charming new product with features never seen, such as their core product line, Basalt, the power station e-bike. Unlike other brands that focus on putting parts together and sticking to a brand name, Mokwheel creates its own and seeks to do things differently to bring not only products of value but also products of trust.
Mokwheel pays special attention to the designs and details of each product. Mokwheel aims to bring imagination to reality and expresses gratitude for all the gifts nature offers. The core of the team is made up of experienced R&D professionals and are individuals who are passionate about helping people commute faster, more conveniently, and with less effort. Mokwheel strives to reach the hearts of consumers by offering exceptional products and services with honesty and transparency.