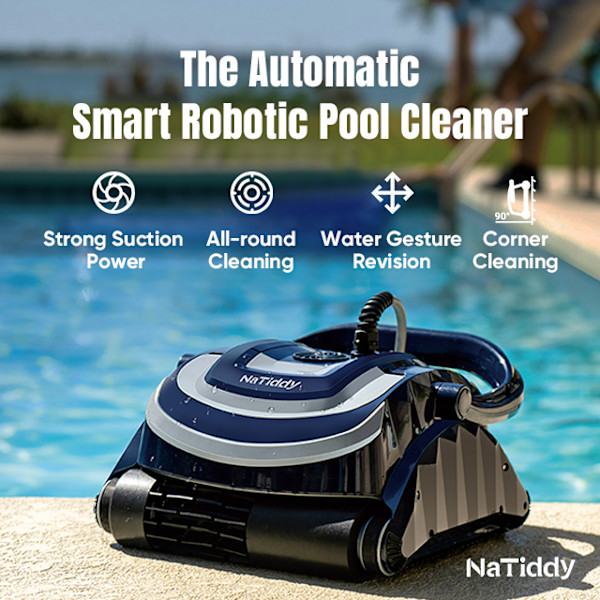 NaTiddy – The Automatic Smart Robotic Pool Cleaner
$91,195
raised out of
$25,000
Concept
Automatic Precise Cleaning | Smart Mapping | Innovative Protection System | Strong Suction Power
Story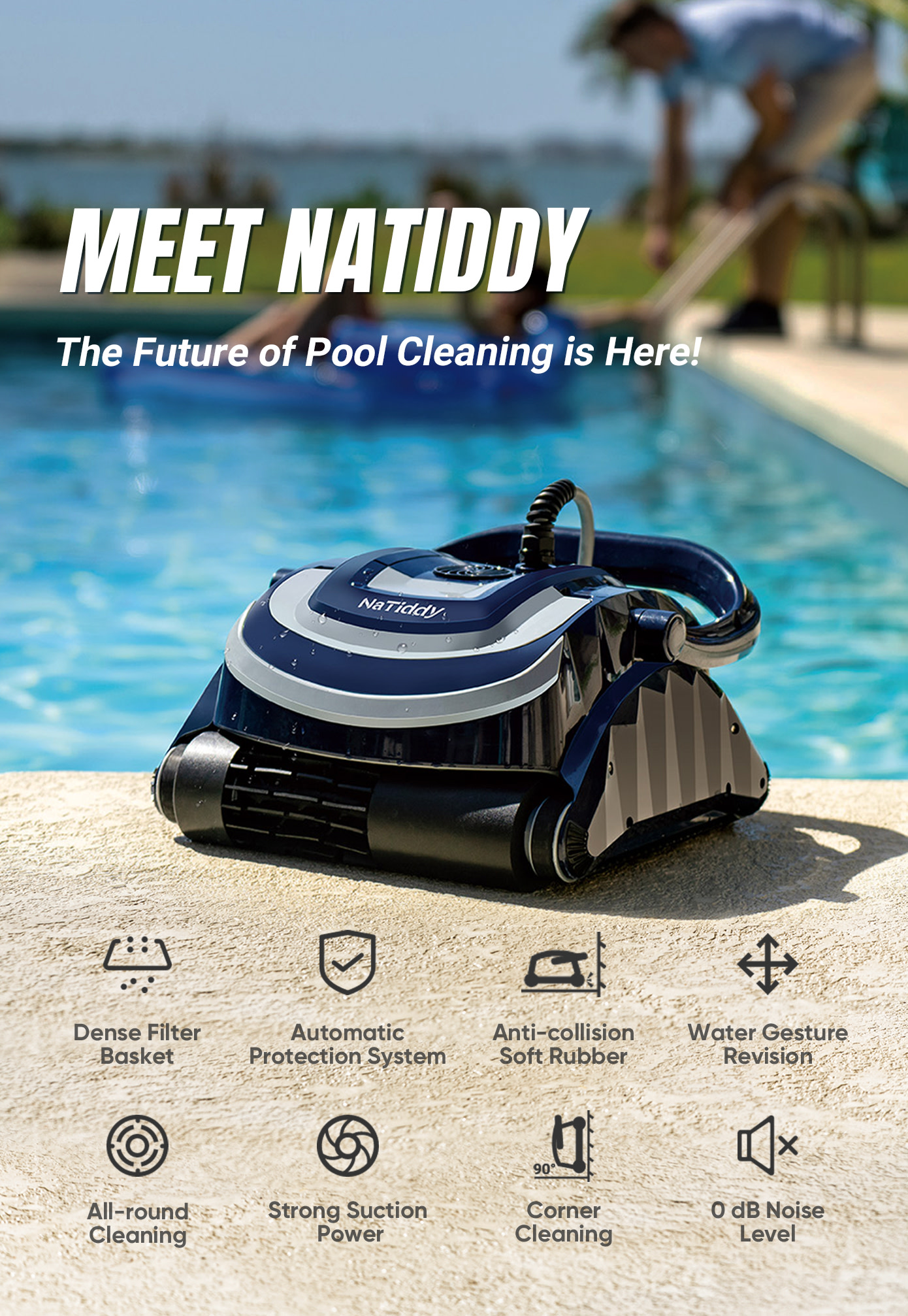 Get ready to elevate your pool cleaning routine with NaTiddy Robotic Pool Cleaner! Thanks to the smart integration of innovative brush wheels, micro buoyancy, and a high-density hydrophilic PVA sponge, NaTiddy cleans your pool effortlessly so you can enjoy a sparkling pool again in no time.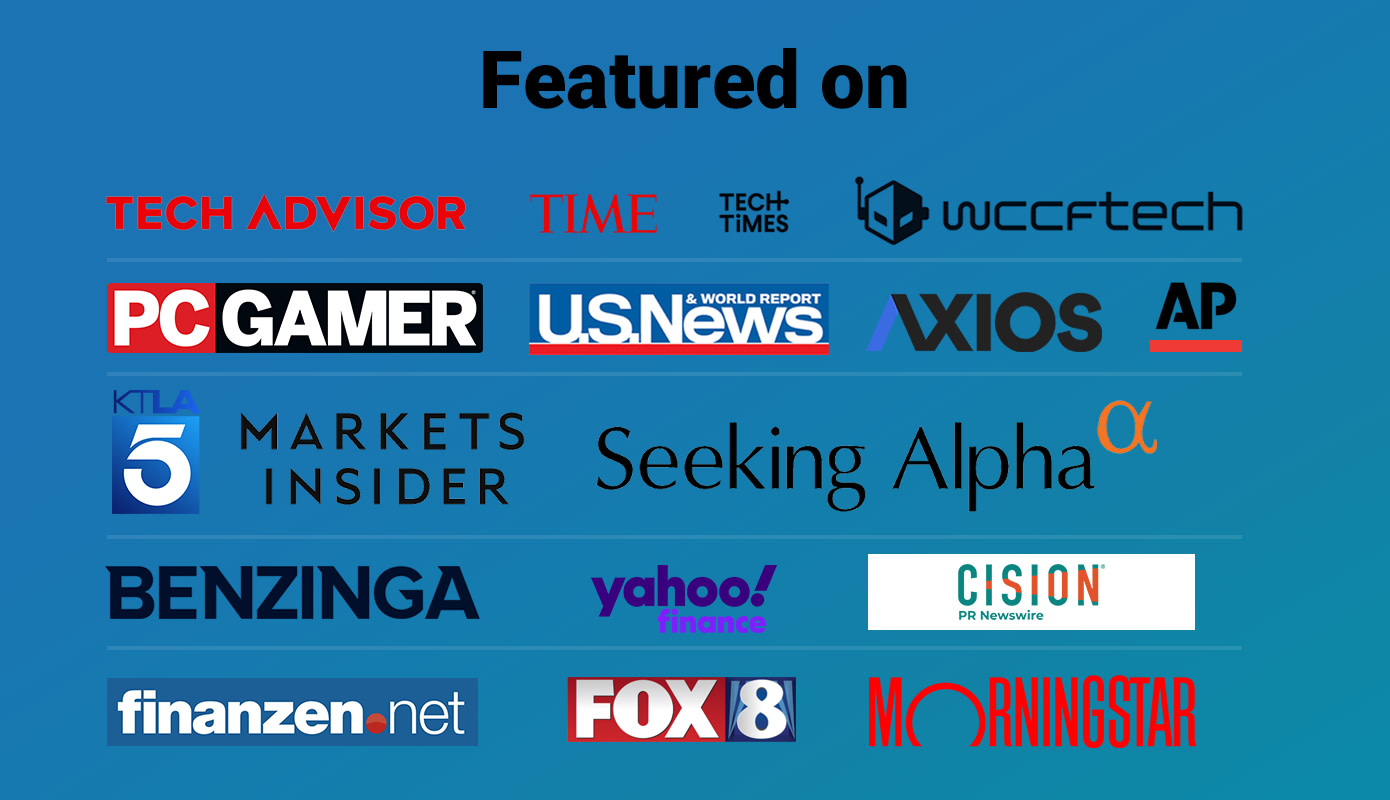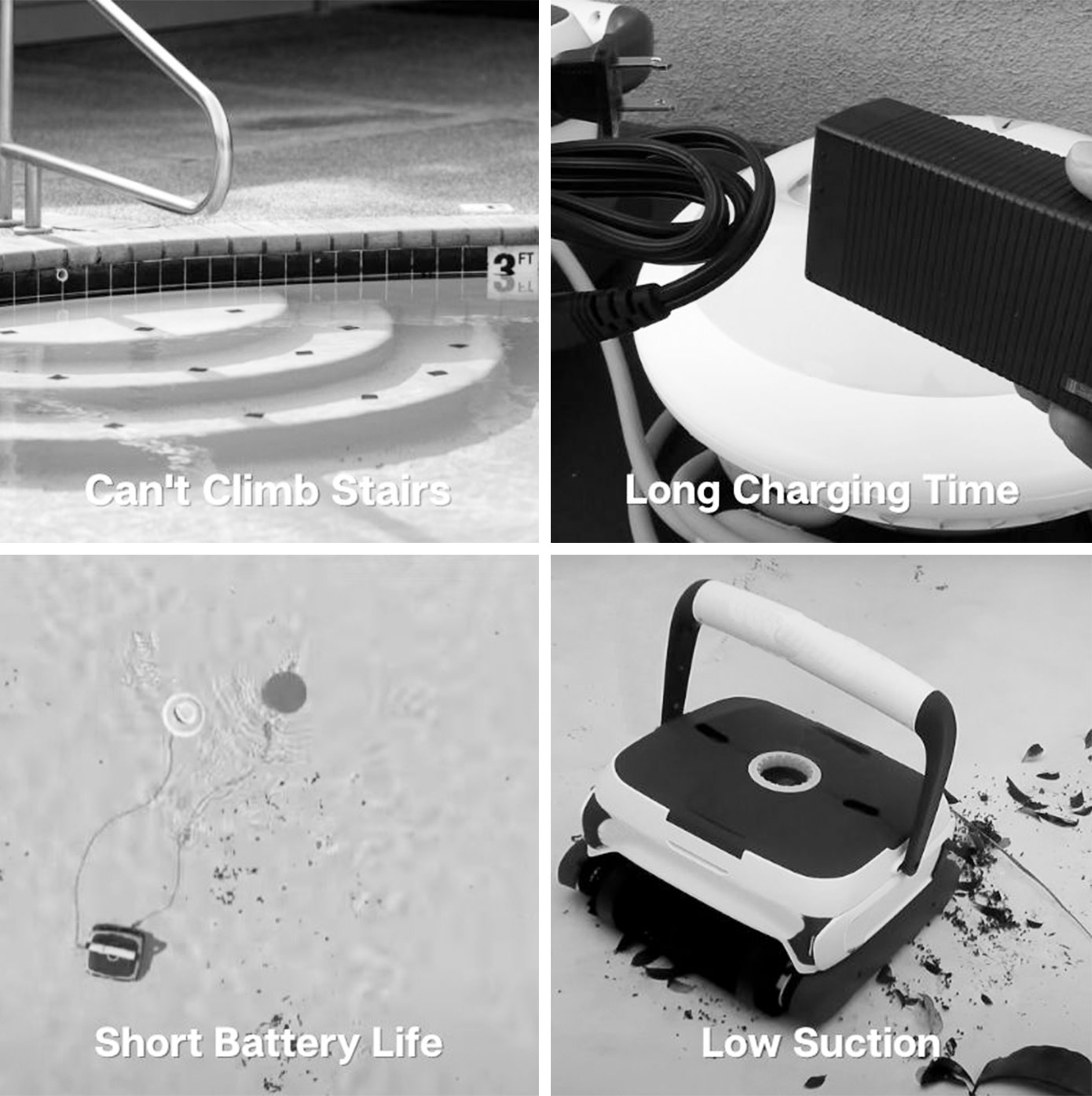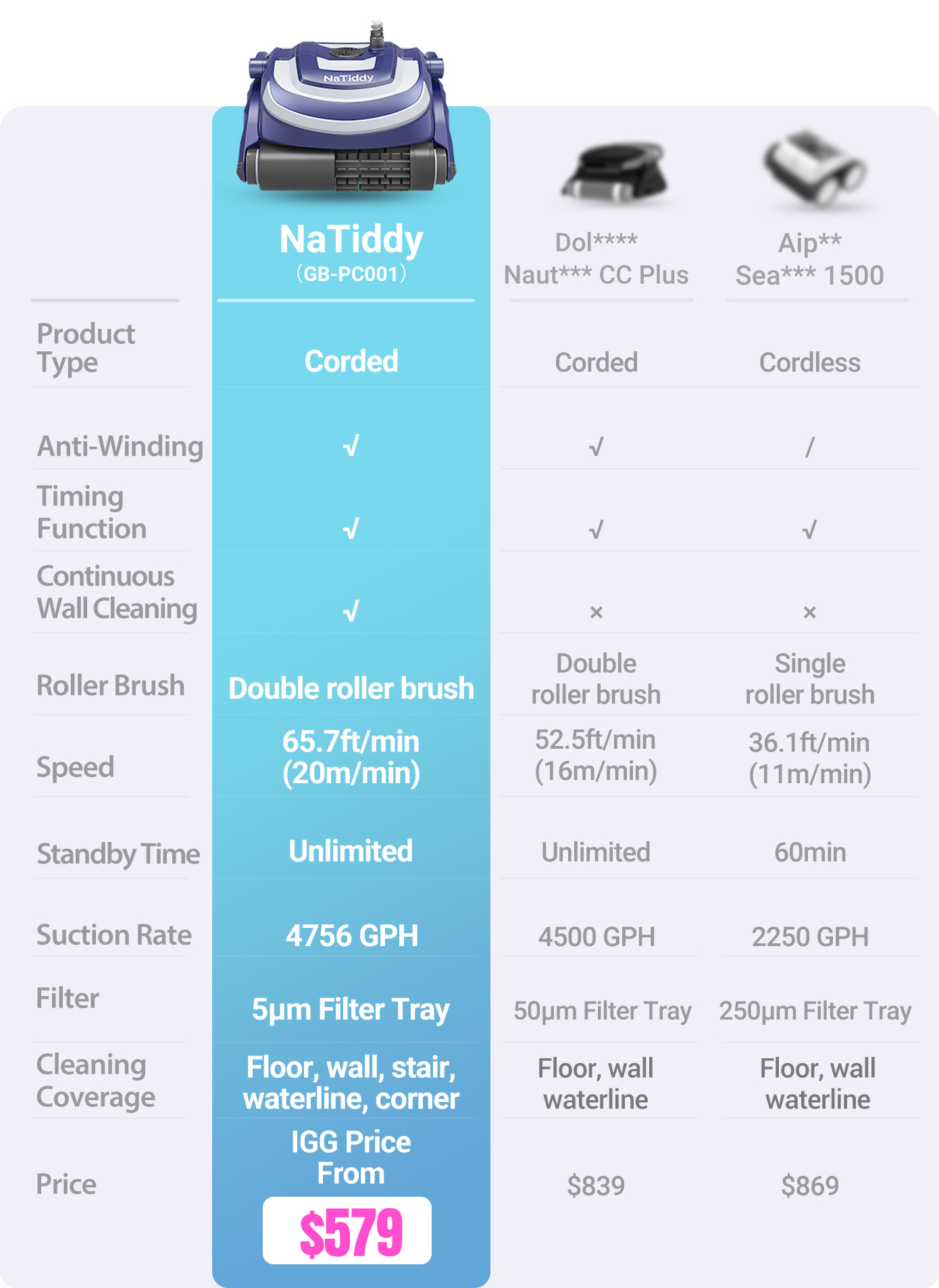 The inertial measurement method combined with an accelerometer and gyroscope can accurately restore the swimming pool environment, customize its cleaning route and result in a thorough cleaning.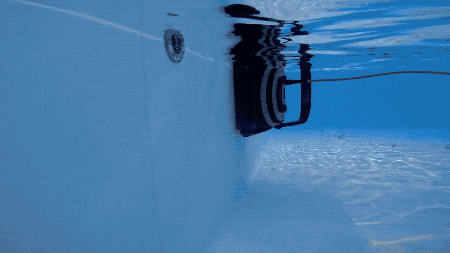 Different from the traditional vertical wall cleaning method, Natiddy thanks to its exclusive technology so can quickly adjust the posture to move parallel to the floor continuously after climbing a 90°wall, which ensures walls and waterlines are deep cleaned.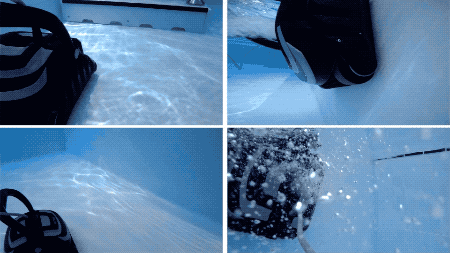 Select the required cleaning mode according to the situation of the pool, and automatically clean the pool in all directions. From the floors, walls, and stairs to the corners and waterlines, Natiddy makes them shiny as new.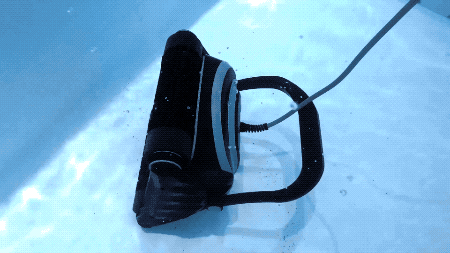 Manual adjustment is no longer required with the innovative water posture correction system. The smart robotic pool cleaner automatically adjusts to the correct position and prevents the pool cleaner from getting stuck in the main drains.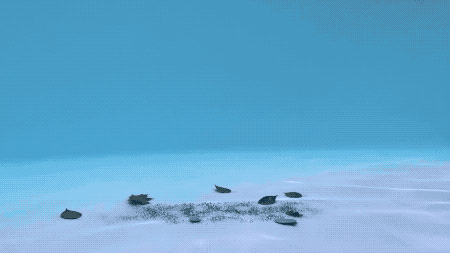 Natiddy Powerful Cyclone Technology brings 4756 GHP suction power and cooperates with a dense filter basket for deep cleaning.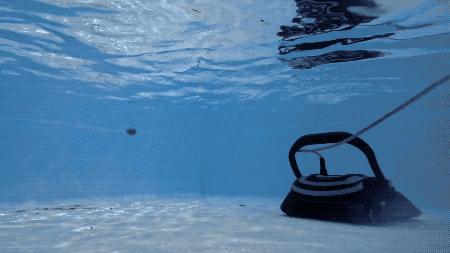 Unlike other pool cleaners on the market, Natiddy is made of ASA material, which can work immediately even after putting disinfectant chemicals in the pool. It saves your time and starts deep cleaning the pool water without waiting.

With a high-precision 5μm filtration system, strong suction, and a water filtration rate of up to 4756 GHP/18 m3/h, the robotic pool cleaner can absorb stubborn dirt in swimming pools over a wide range of water, including fine sand.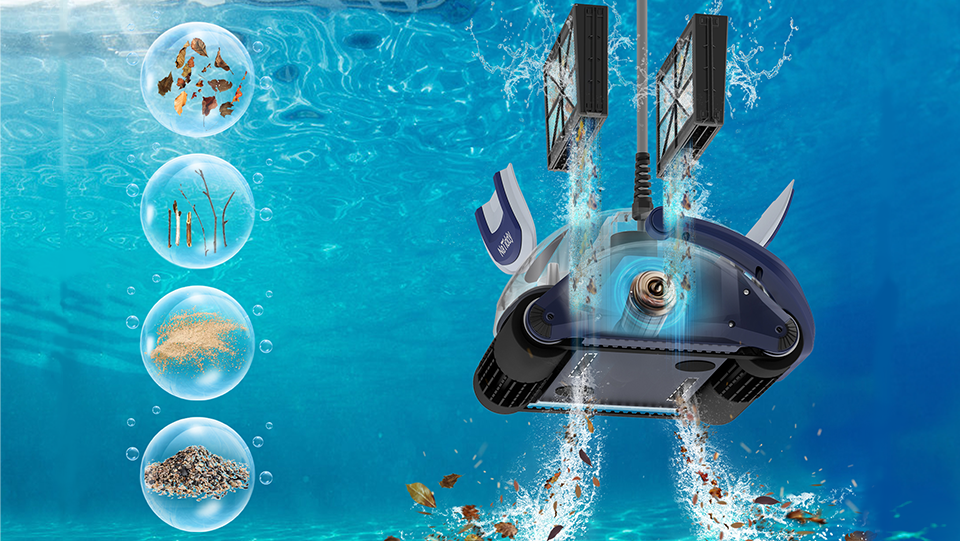 In addition, it is equipped with a total of 2L double filter boxes, which significantly improves the robot's ability to absorb debris and makes water quality cleaner and healthier.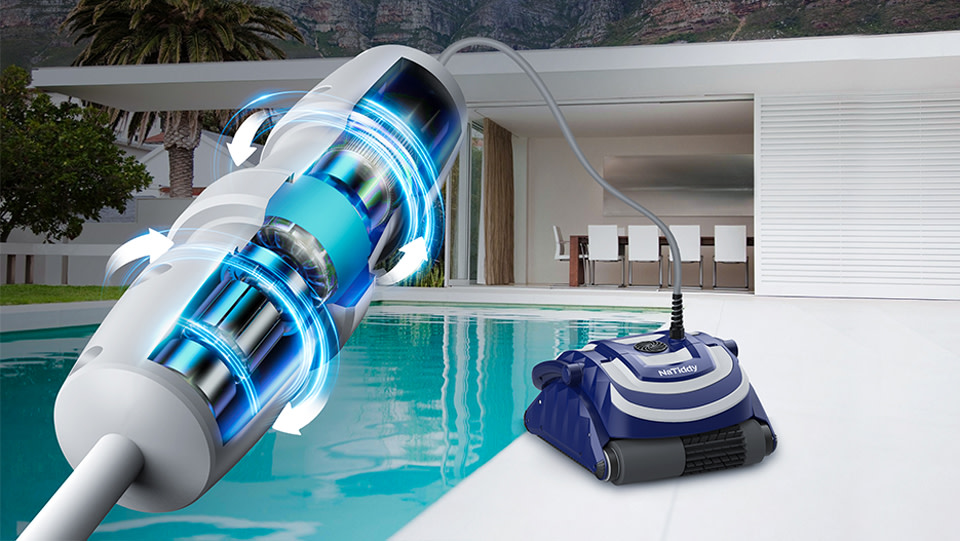 NaTiddy upgraded tangle-free cable equipped with the unique patent swivel device allows the pool cleaner to move truly free.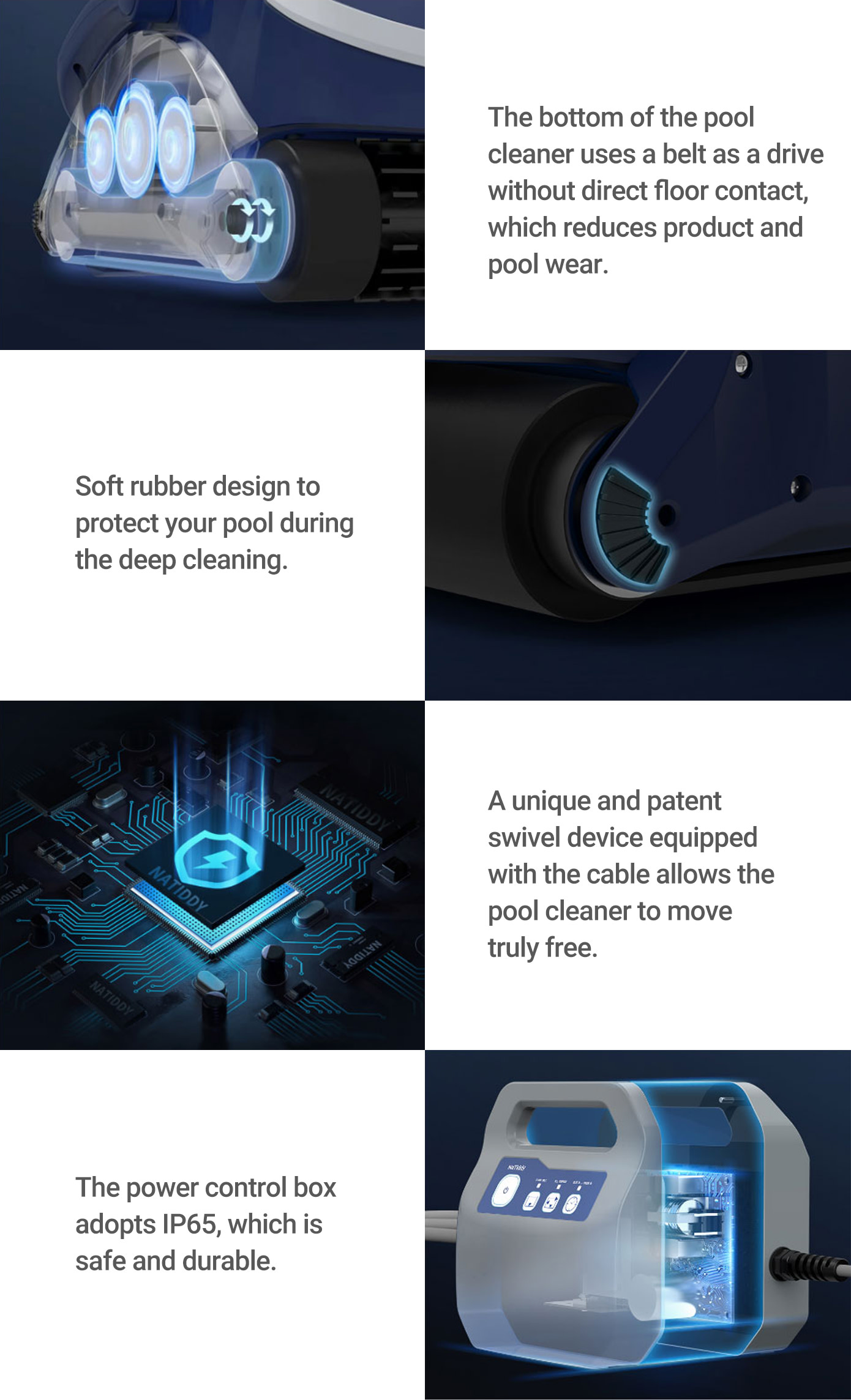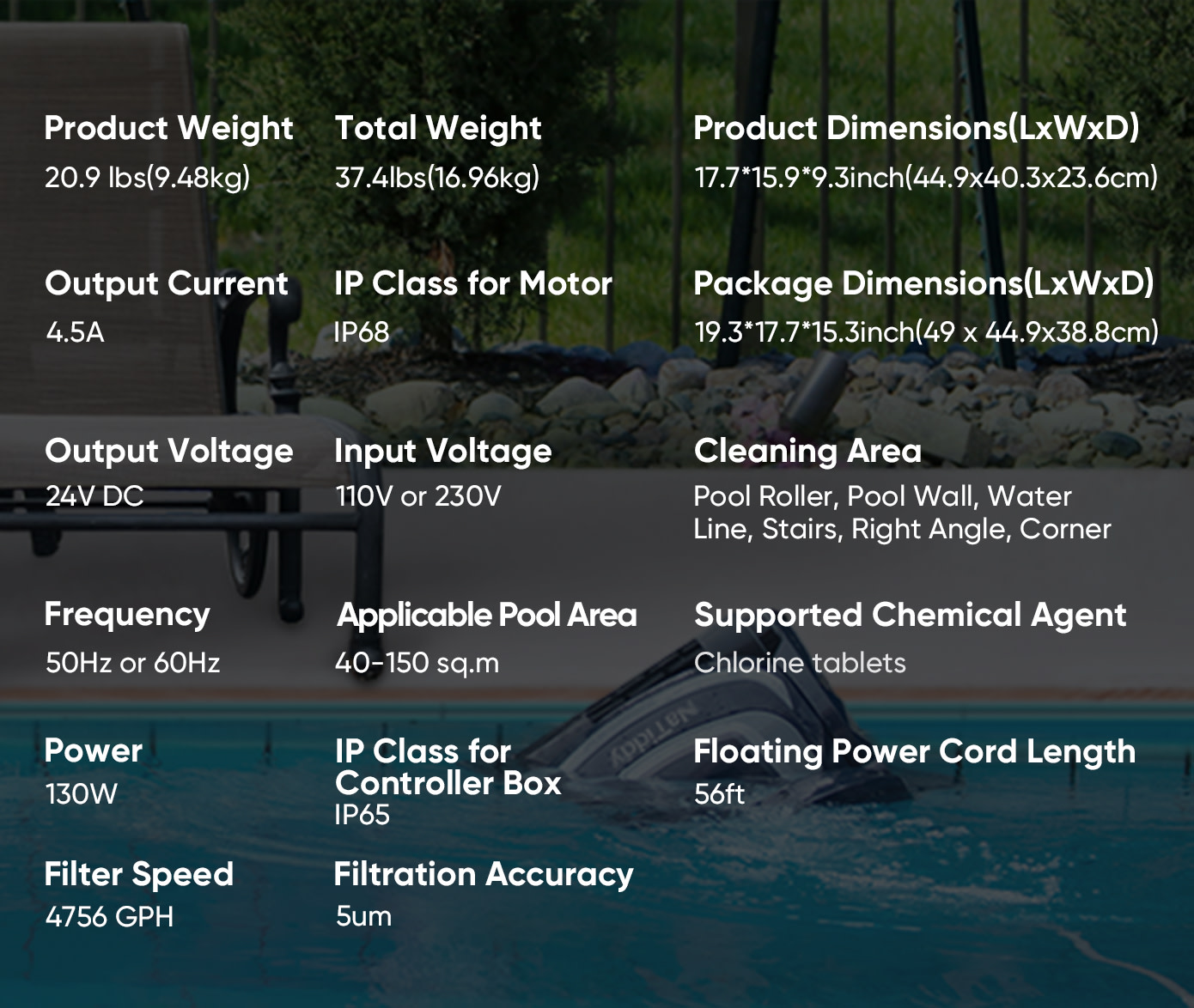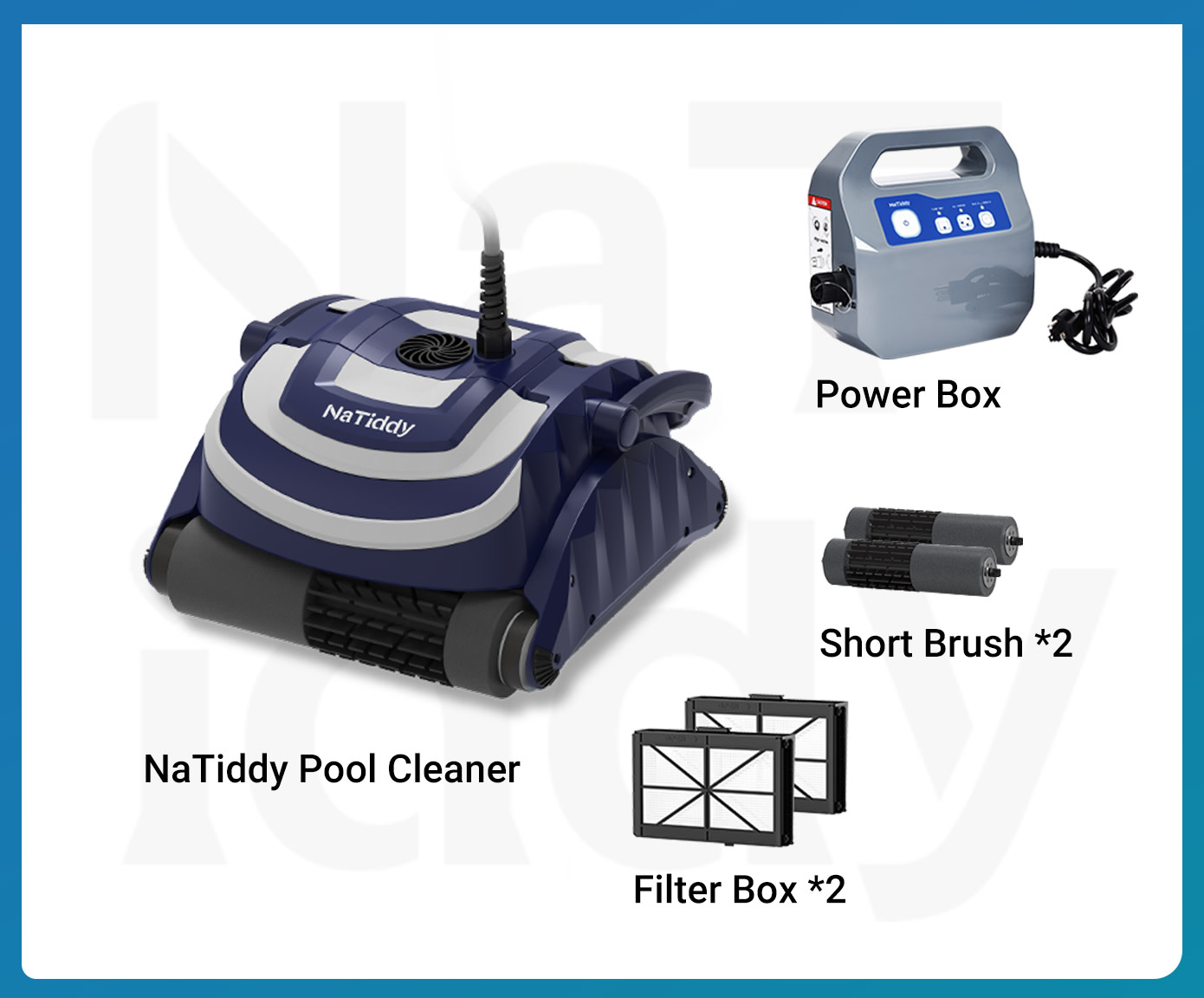 Established in 2020, the NaTiddy team is committed to continuously developing pool cleaning tools that better address the pain points of existing products. The innovative NaTiddy Robotic Pool Cleaner is the next generation of pool cleaning robots that offer superior suction power, impressive wall climbing capabilities, and more features to provide a comprehensive pool cleaning solution.
Serena, a pool owner and founder of NaTiddy, developed her vision for the NaTiddy Robotic Pool Cleaner in the summer of 2020. Due to the COVID-19 pandemic, the nation locked down, and Serena struggled to hire professional pool cleaners. After testing several of the best-selling automatic pool cleaners on the market, Serena was deeply disappointed with their performance, which led to them all being returned due to their incompetent efficiency. In addition, Serena noted that most pool cleaners lacked robust features such as wall climbing, short battery life, poor suction power, and even wired models that came with a tangled mess. Shortly after these challenges and experiences, the NaTiddy Robotic Pool Cleaner is born.