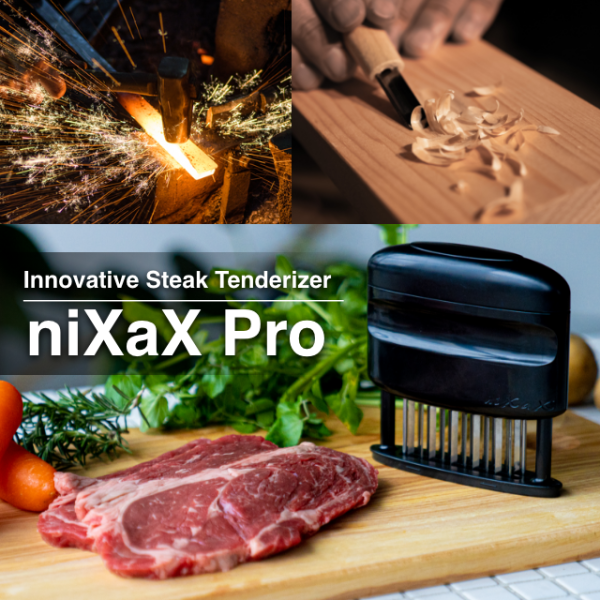 niXaX Pro: Innovative Steak Tenderizer
$197,182
raised out of
$200,000
Concept
Made by skilled craftsman of wood carving knives. Special arrangement and unique shape blades.
Story

"niXaX Pro" is  an innovative meat tenderizer based on the blade of an engraving knife.
It was designed to improve the tenderness and taste of steak.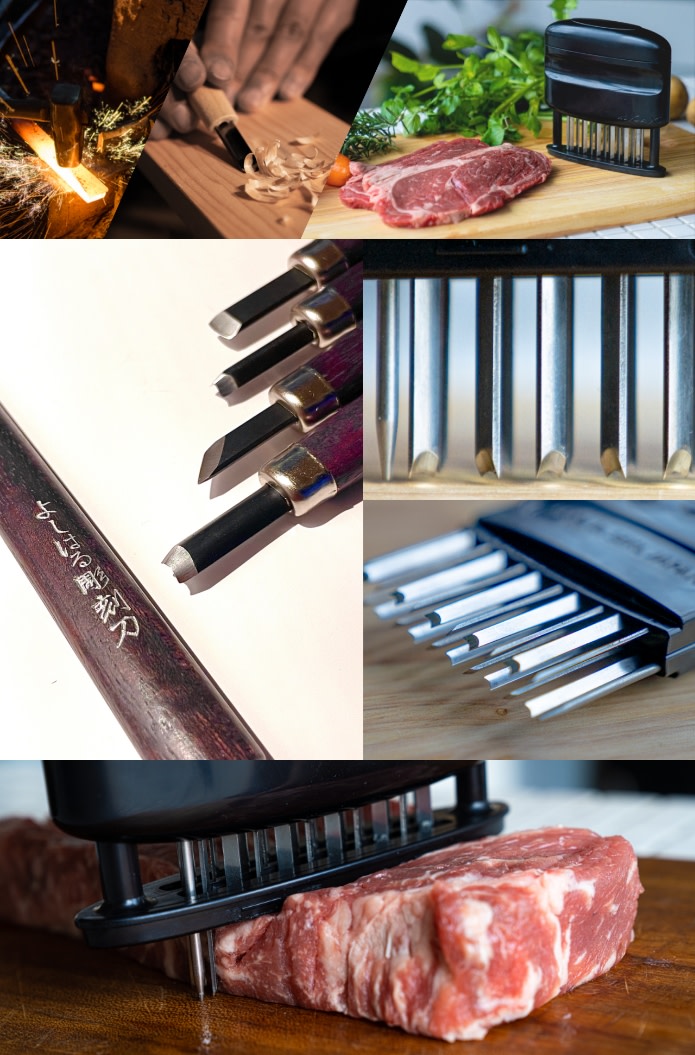 Why the wood carving knife?
The"niXaX Pro"blades are manufactured at YOSHIHARU CUTLERY CO. LTD.,  in Seki City, Gifu Prefecture, one of the world's most famous cutlery production centers. 
YOSHIHARU CUTLERY CO. LTD., is a Japanese company which has over 100 years of history making cutlery in Seki City. We have been broadly known as the No.1 Chisel & wood carving knife manufacturer in Japan for a long time.An engraving knife is a tool used to sharpen wood.

Wood carving knife's craftsman Akinori Komagata found the common meat needle tenderizer inconvenient.
Akinori utilized his skills in making engraving knives and developed a prototype of "niXaX" 10 years ago.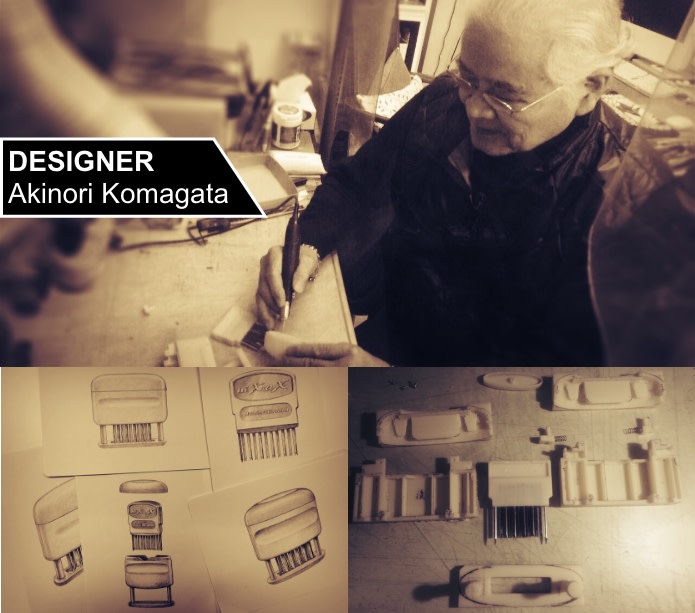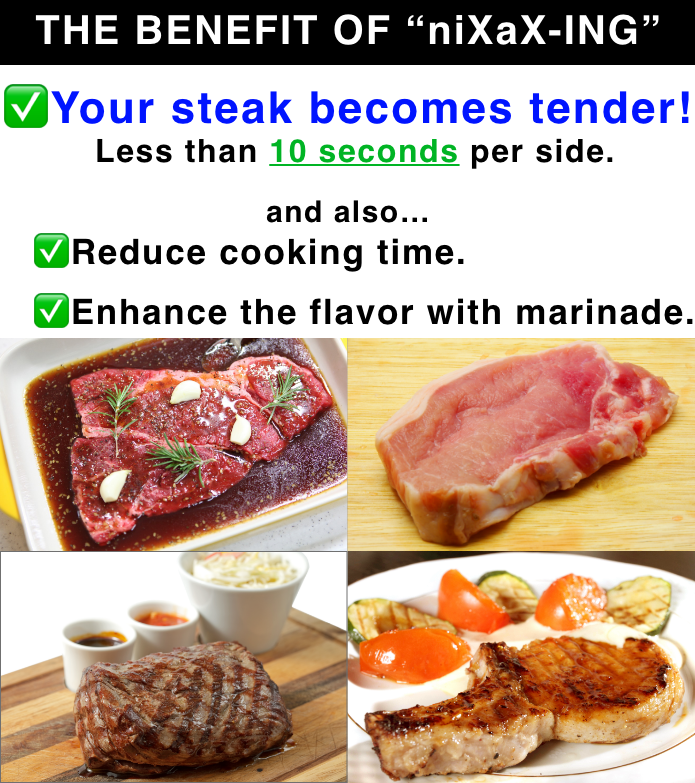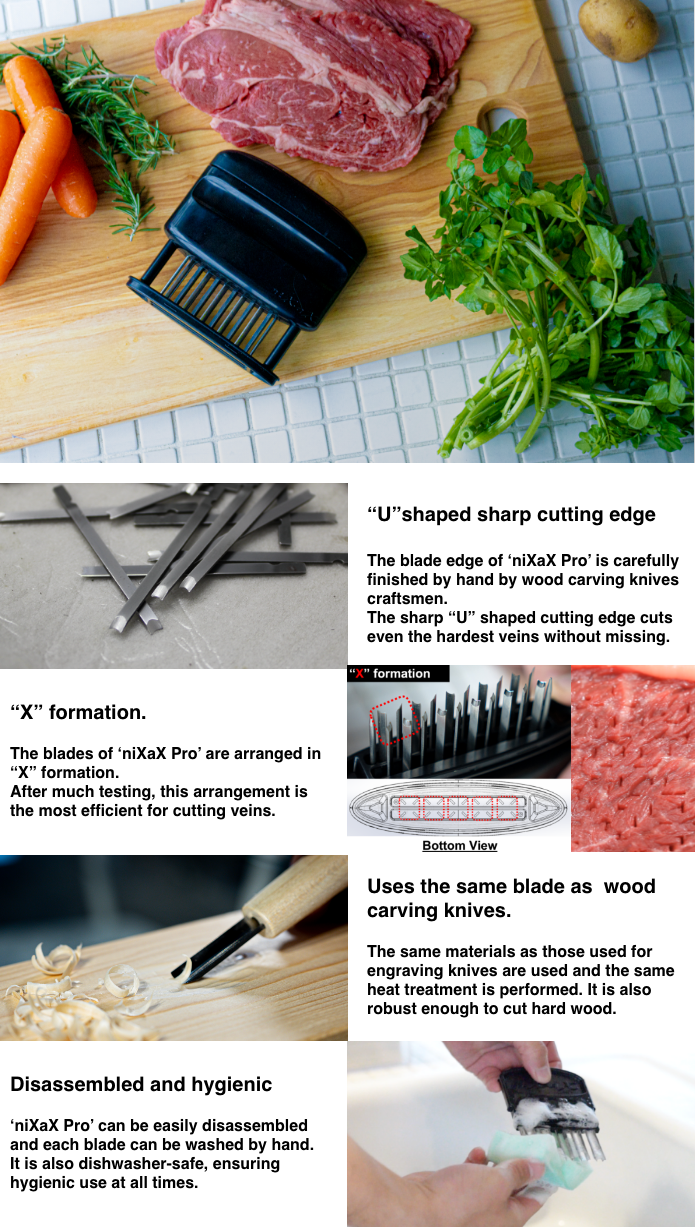 Why is your steak chewy?
The tendons of meat are found in all directions.
A meat tenderizer with a blade facing the same direction must go back and forth over the meat.
And in fact, with a straight diagonal blade, the tendons will slip and miss the cut.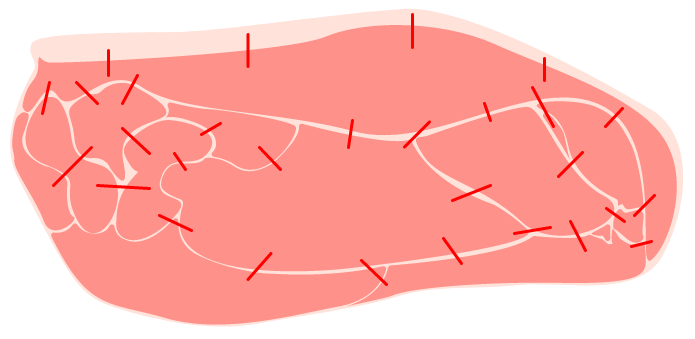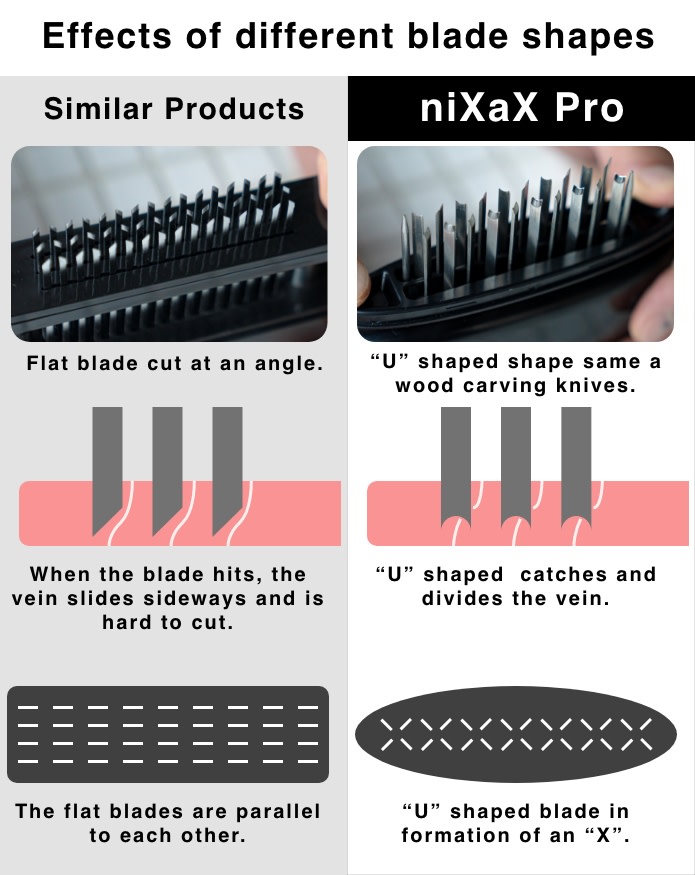 The niXaX's blades are "X-pattern" so that the blades can tenderize meat  in a single back-and-forth motion!
There is no need to stick it in the same place over and over again.
Furthermore, the blade of niXaX is "U-shaped" so that it can cut tendons without missing.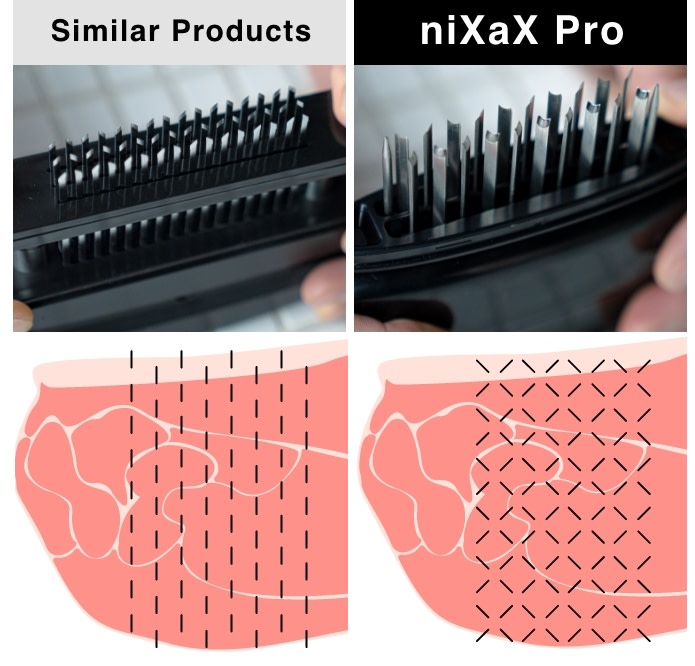 HOW TO USE
Using niXaX Pro is easy!
Just place the meat on the cutting board and stamp niXaX Pro on it like a stamp!
If you see a cross mark on the meat, it's a sign that the tendons have been cut cleanly!
✅Easy to keep clean
Cooking tools should be kept clean and hygienic.We don't want items that cannot be disassembled, require special brushes, or are not easy to wash.Cleaning was one of the most frustrating issues facing conventional meat tenderizers. To be sure, more than two layers of blades are very effective when tenderizing meat. The issue is, the more blades and the layers you have, the more complicated the device is to clean.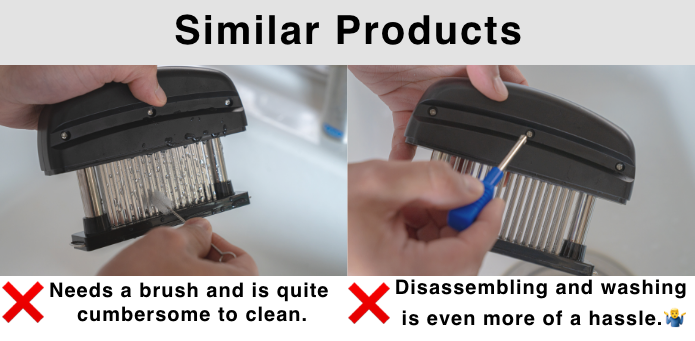 Cleaning niXaX Pro is simple. No tools needed to disassemble!
You just pop open the cap and pull out the blades; then you can wash each blade separately! Isn't that sanitary and hygienic?
Furthermore, niXaX Pro has updated the resin material to make it dishwasher-safe!

✅Don't damage the cutting board
Other meat tenderizers lose their sharpness after use, or the blade bends if you stab it into hard meat.Also, when used, it hits the cutting board directly and damages the cutting board.
Dirt accumulates on the scratches on the cutting board, which is very unsanitary.
'niXaX Pro' have stoppers (guide pins) at both ends of the blade.Due to the guide pin, the cutting board and the blade do not touch, which not only keeps the blade sharp for a long time but also prevents the cutting board from being damaged.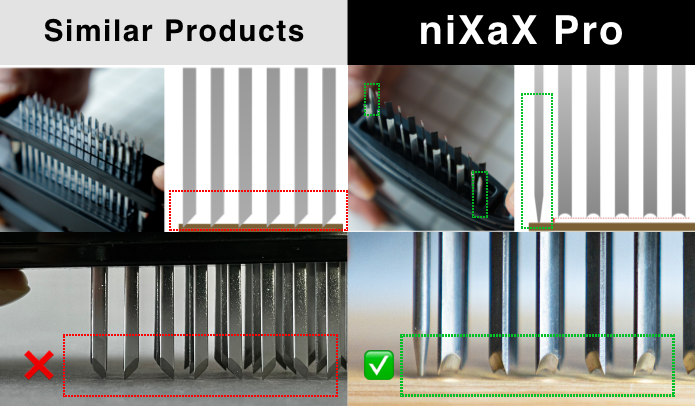 Furthermore, the blade thickness of 'niXaX Pro' is 1mm! It is about 3 times thicker than other meat tenderizers, making it highly durable.
This is a strong blade that can only be made by craftsmen who have been making engraving knives for many years.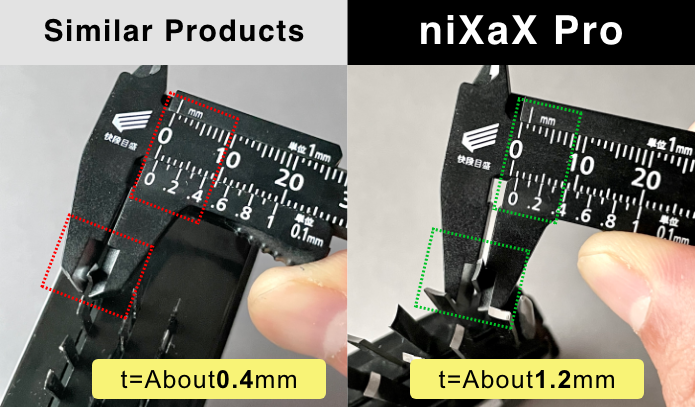 ✅Needle Blade
The 'niXaX Pro' comes with a different blade than normal called the "EX Needle Blade".
This makes pre-cooking bone-in meats a breeze!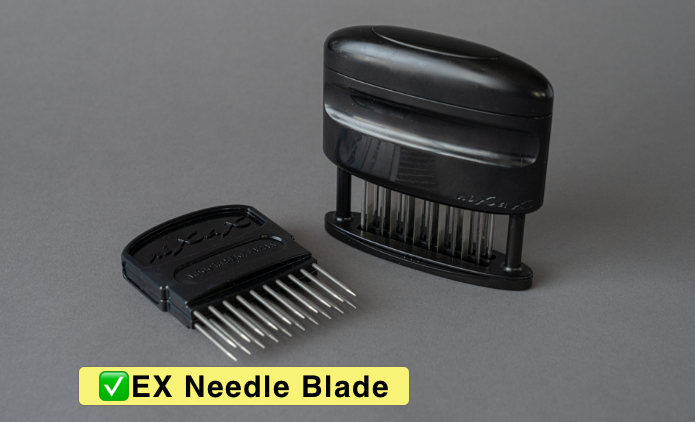 Normally, bone-in meat pre-cookers require the use of a fork to powerfully pierce the entire piece of meat.
But with 'niXaX Pro' , you can easily pre-cook bone-in meat by replacing it with the "EX Needle Blade"!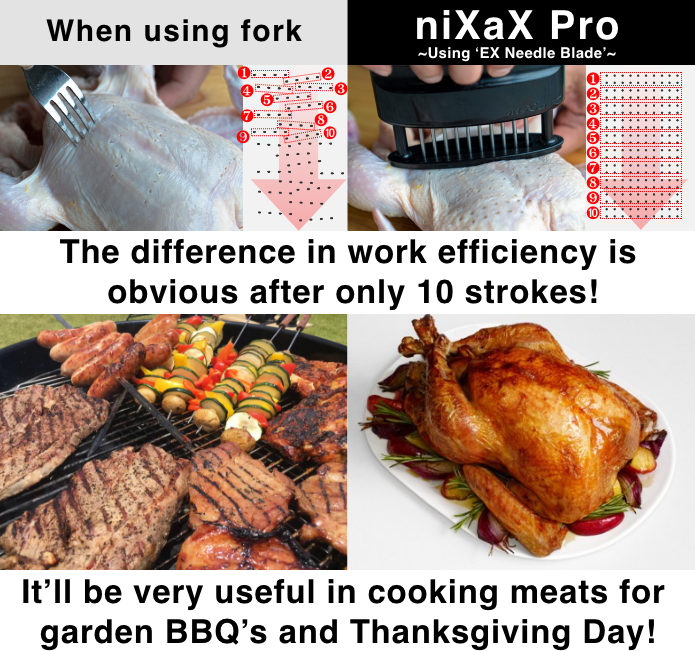 Furthermore, this item has a wide range of uses, depending on your ideas, such as when making pizza dough or tarts!

The 'niXaX Pro' works best when the meat is semi-resolved rather than raw.
The item we recommend with niXaX Pro as a set is this "Defrosting Dish Plate".
You simply place food on this plate and it is ready to cool and defrost.
In addition, it can be used for serving food.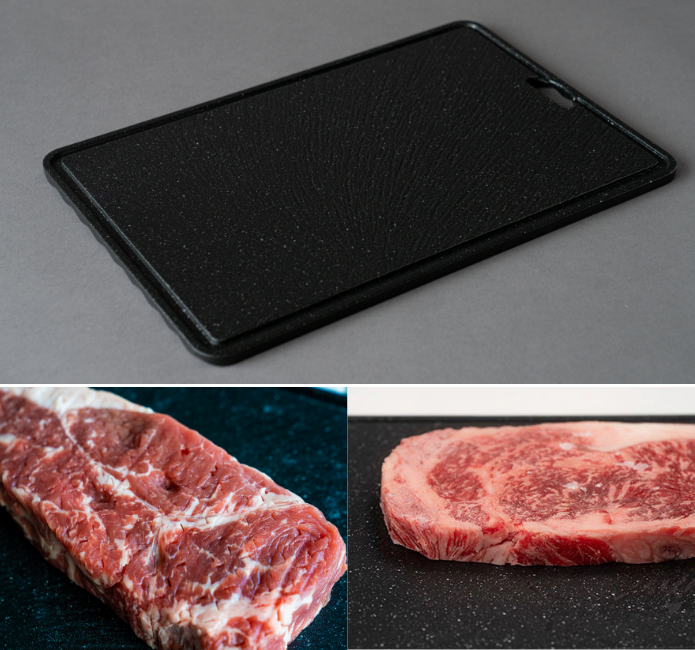 ✅Metal heat conduction realizes high-speed defrosting
The appearance is a stylish slate-like plate.
However, the material is a metallic aluminum alloy.
Aluminum's ability to easily conduct heat allows frozen food to defrost faster than usual.
It is packed with Made in Japan technology.
We experimented with hard frozen ice cream bar on a wooden plate and a "Defrosting Dish Plate".
As you can see, the ice cream bar melted in an instant.
"Defrosting Dish Plate" defrosts frozen food without electricity up to 8 times faster than natural defrosting.
This saves you valuable time.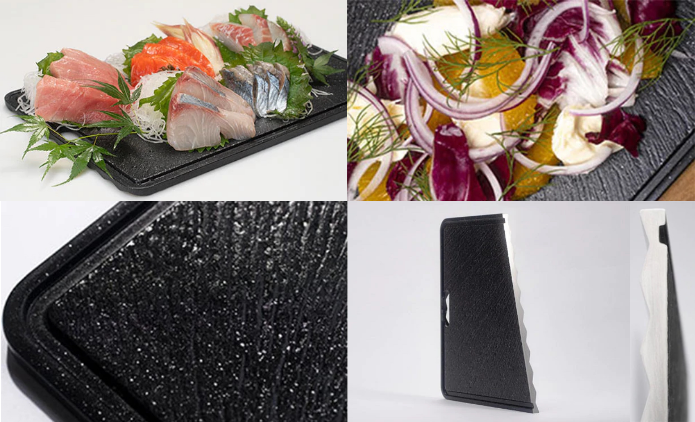 The "Defrosting Dish Plate" not only defrosts, but can also be used to serve cold dishes such as salads and fish carpaccio, keeping them cold and tasty.
(※caution※Do NOT use 'niXaX Pro' on this plate.)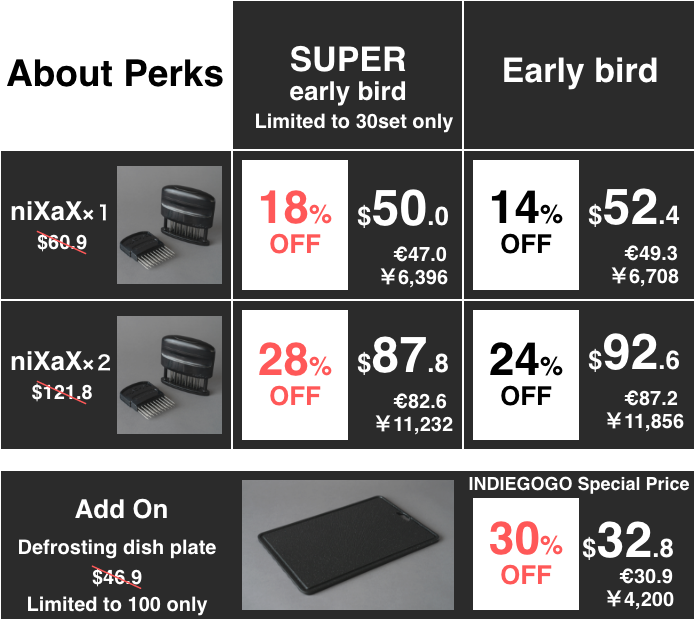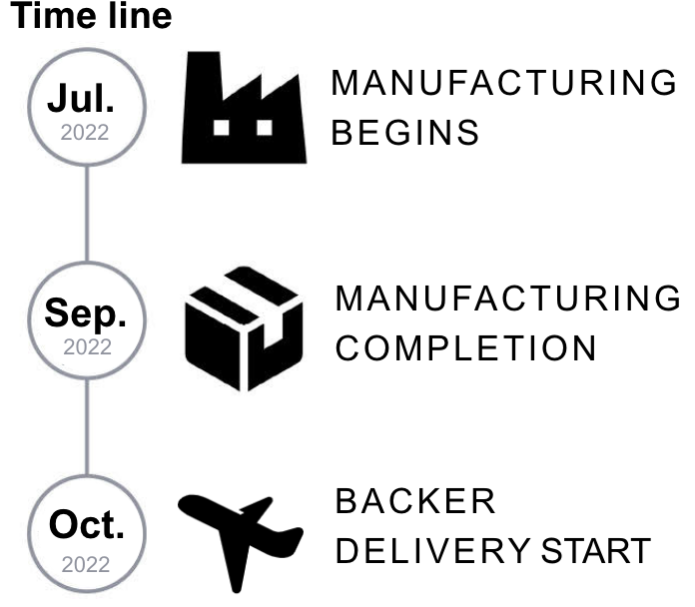 YOSHIHARU CUTLERY CO. LTD., is a Japanese company which has over 100 years of history making cutlery in Seki City. We have been broadly known as the No.1 Chisel manufacturer in Japan for a long time.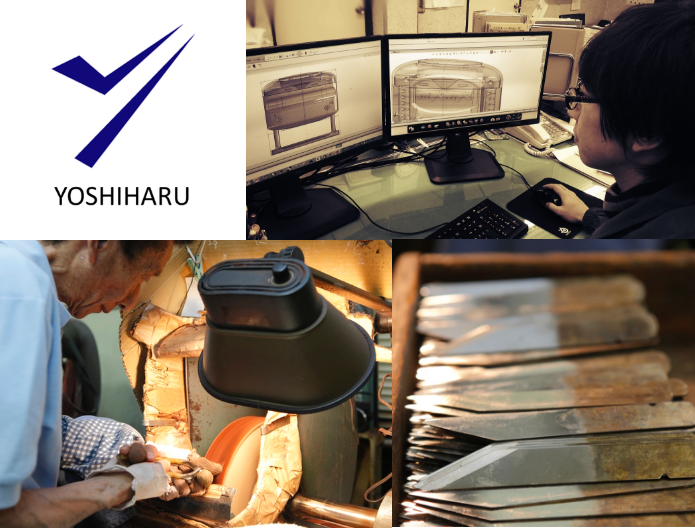 The refined skill of finishing blades still lives on in the performances of our craftsmen of today. The blades of 'niXaX Pro' have been hand finished by our artisans one-by-one, with impeccable care.
About NEWORLD Inc,

Our vision: Make Japan Brand No. 1
Neworld inc. is a start-up company that aims to make Japanese brands flourish in the world. Starting with the operation of the EC site "CRAFT STORE" dedicated to those who love Japanese products, we will continue working together with Japanese manufacturing companies in sharing their unique traditions and innovative technologies with the rest of the world. If you are interested in handling products in your country, please contact us.
Risks & Challenges
▶︎Since we have been producing more than 15,000 old versions of meat tenderizers per year, we have confidence that we can fulfill all the rewards in time. We have taken all necessary precautions to ensure we have a successful project.
▶︎'niXaX Pro' already has been finished preparations for mass-production. However, the shapes, colors, specs and the delivery date of niXaX could be changed or delayed because of the unexpected issues.
▶︎The shipping time may be delayed depending on the order status, the supply status of the materials, and the manufacturing process. 
▶︎Infectious diseases and wars may delay production and delivery beyond schedule.We ask for your understanding in this matter.
▶︎If we are successful and the project is funded, we will not be able to offer refunds.
▶︎Any import taxes and fees will be paid for by the backer.