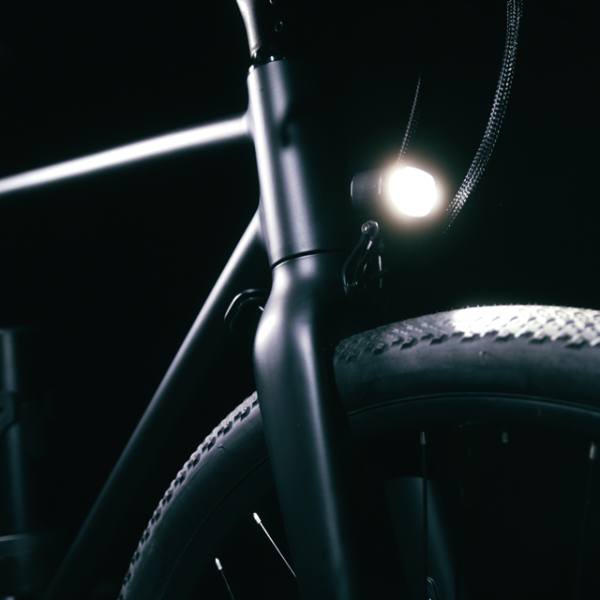 Nothng: an electric bike
$55,102
raised out of
$20,000
Concept
a bike without effort, maintenance, nothng
Story
Overview
nothng is an ebike without compromise. every touchpoint, every detail, every component has been carefully considered to bring you the perfect urban ebike
nothng is the evolution of Analog Motion, who successfully crowdfunded and delivered the AM1 ebike in 2018 and the AMX ebike in 2019/20
when we fill the streets with nothng they become safer, cleaner and more enjoyable for everyone
join us on our journey to create a better world. exploring your city should feel like nothng
available for £905 for a limited time


nothng begins, nothng ends
nothng is an experience of effortlessness, lightness and peace
if joy is found in the moment then the journey itself is the destination
our mission is to create space where there was none before
our mission is to create nothng
nothng is guaranteed
2 successful crowdfunding campaigns delivered to our backers since 2018
2000+ bikes manufactured and shipped to 200+ cities in 30+ countries
4 years of experience in designing, manufacturing and shipping
we guarantee every backer will receive their perk for this campaign
we have a proven track record of delivering on our promises, and a wealth of experience in designing, manufacturing and shipping thousands of ebikes. we've been in development for 12 months, perfecting our next generation of ebike and now we are ready to share this with you. something beautiful. something lightweight. something accessible to all. nothng
since 2017, our founders Navid Gornall and Jack Chalkley have been on a mission to change how we move through our cities
"when the streets are filled with e-bikes they are safer, cleaner and more enjoyable for everyone. When the streets are happier places we create stronger communities and cohesive communities allow our cities to flourish"
nothng [intentional lower caps] is both our ebike and our new company name – a continuation of the reductive Analog Motion approach; an approach that aims to remove experiences that we do not want and in turn generating new ones which we do
nothng is simple

every touchpoint, every detail, every component has been carefully considered to bring you the most refined electric bike we've ever created
we've consolidated 4 years of development, testing & manufacturing, two complete crowdfunding campaigns, 10,000+ km of testing, and feedback from thousands of riders on the streets to bring you nothng; a powerful, lightweight, durable, beautiful e-bike that stands the test of time
key features and specs
we design simple ebikes for a complex world. recognising the ever-changing road conditions and the diversity of body sizes and riding styles, this is a bike that conforms to you, your needs and your journey

Gates Carbon Drive
belt drive is more efficient and long-lasting than a chain, and maintenance-free, oil-free, and silent. it is a game-changer. we use Gates Carbon Drive, the gold standard, for an uncompromising experience
disc brakes
our brake setup has been carefully considered. 160mm discs provide powerful braking in any weather. organic brake pads provide a silent contact. the cables are stainless steel and low compression for effortless braking at the touch of your fingers
adjustable stem
the riding position can be tailored to your body geometry and riding preferences. we've paired a riser bar with a 90-degree adjustable stem to allow you to be as focussed or 'heads up' as you feel comfortable, without the need for any additional accessories
lockable removable battery
our new battery delivers up to 60km range in a portable, discreet, water-bottle format that can be removed in seconds and charged in your home or at your desk
what's more, the battery has a lock for security on-the-go
balloon tyres
50C puncture-resistant tyres provide reliable grip come rain or shine and provide equivalent comfort to 1″ suspension – ideal for navigating your urban environment
powerful motor
the silent and compact rear hub motor gives you the boost that you need, simply by pedalling. the motor has zero resistance allowing the bike to ride exactly like a regular bike when powered down
air-sprung saddle
our new saddle has dual air springs to evenly distribute load, and thick, ergonomic padding to offer your derrière a comfortable ride whatever your terrain or riding position
integrated lights (STVZO compliant)
see-and-be-seen with the incredibly bright front headlight and wide-casting, stealth rear light. never worry about your lights again. you'll wonder how you lived without them
mudguards & kickstand included
there are some things an ebike shouldn't exist without. that's why we've included mudguards and a kickstand with every bike
specification
| | |
| --- | --- |
| weight | 15.9kg* |
| top speed | 25kph (Europe) / 32kph (US)* |
| range | 20-60km* |
| battery | 36V 7ah |
| charging time | up to 3 hours |
| motor | hub integrated rear 250W |
| frame & fork material | aluminium |
| brakes | mechanical disc 160mm |
| tyres | balloon 50C |
| saddle | air-sprung |
| drivetrain | Gates Carbon Drive, 55T-22T |
* see our FAQ for more detailed information on these specifications
one e-bike, two styles
nothng [classic] has clean lines and timeless style for a focussed ride.
nothng [step] doubles down on comfort with a low top tube for an effortless ride.
size guide
the details matter
minimal cabling – cables are a necessity on an electric bike, but that doesn't mean they have to be an eyesore. we have discreetly integrated the cabling and used low profile, waterproof connectors to maintain an inconspicuous aesthetic
clean cockpit – welcome home. where others add on, we've taken away. ergonomic brake levers, stealthy grips and minimal cabling make for a clean view and intuitive riding experience
ultra-bright front light – cast light in the dark. not all areas of a city are well lit, and you don't want to be fighting for visibility. the front light is incredibly bright at 40 lux. like a car headlight it projects a visible beam of light onto the road ahead, and for our friends in Germany, it's STVZO [Straßenverkehrs-Zulassungs-Ordnung] compliant
ultra-bright rear light – we all want to be seen. the wide-casting rear light sits neatly beneath the seat. but don't let it's size fool you, it's super bright and STVZO compliant
smooth welds – we're setting a new standard for aesthetics. the frame welds are smoothed by hand to deliver an incredible finish
customisable components – we don't believe in limiting you to proprietary accessories. we use industry-standard sizings and mounting points to allow you to customise your ride exactly to your tastes. this includes 'braze-on' mounting points for pannier racks and ring/frame rear wheel locks
silent electric assist – it's not just the aesthetic that is inconspicuous. the motor utilises sine wave FOC [frequency oscillation firmware and electronics] to allow you to enjoy your ride in peace
enhanced waterproofing – the controller, battery and display are 'potted' using advanced resins and electronic coatings to provide superior protection against the elements
wheels built to last – the urban landscape isn't without it's obstacles, with potholes and kerbs creating significant forces on the rims when travelling at speed. when we test our bikes, we test them hard, and we made sure to build wheels that can handle everything the urban environment throws your way. combined with the balloon tyres for suspension and comfort, you can ride with complete peace of mind
optimised assist levels – if you've been paying close attention you may have noticed that the campaign film states 50km range and the campaign information states 60km – this is because we are continually testing and optimising our firmware and electronics to deliver improved range whilst allowing for maximum support in high assist mode
packaging – we are working closely with our supply chain to minimise waste plastics and utilise more recyclable materials in our packaging, ultimately aspiring for an environmental impact that is nothng

Duties & VAT included
your Indiegogo pledge covers everything; your ebike and shipping, as well as any duties and VAT required to ship nothng to your address. no further payments are required to receive your perk
what's next?
designing and prototyping
Indiegogo campaign launched
first episode of nothng TV
design specification finalised
phase 1 production begins
phase 2 production begins
site visits for QC and sign-off
first bikes leave the assembly line
making nothng happen
manufacturing ebikes is a global business and not for the faint-hearted. dozens of suppliers are required to produce and assemble the wide range of components, from tyres to intricate electronics. to complete a campaign at this scale requires a solid supply chain that can handle the technical and operational complexities
we have been working with our suppliers and manufactures since 2015, long before the company even officially came into existence, and have built strong working relationships over years of prototyping, factory visits, and during the development and production of our first two campaigns
these strong relationships allow us to navigate the difficulties posed by a world where demand for bikes has never been higher, and where global production has been severely impacted by lockdowns and component shortages. these factors have been a key consideration in the design process, and our partners have been instrumental in working with us to source the readily available, high-quality components that make manufacturing in 2021/22 tenable
coming into our third crowdfunding campaign, we are well-versed in international shipping and have processes and partners in place to ensure a smooth progress once bikes roll off the assembly line. our last campaign was fulfilled against the backdrop of a pandemic and the complications and uncertainties caused by the ensuing lockdowns. we faced manufacturing shutdowns, port congestion, rerouted container ships, shipping container shortages & various national lockdowns, but we navigated the challenges and delivered ebikes to our backers despite the circumstances
this time round we'll be using regional fulfilment centres in the UK, EU & US to get your ebike to your door. and yes, this also means you have no reason to worry about Brexit. we've thought of everything so you can think of nothng

designing nothng
'simplicity is the ultimate sophistication' Leonardo Da Vinci
nothng began in summer 2020, right in the middle of a worldwide lockdown. there was nowhere to go, no-one to see and nothing to do. we accepted that, and created nothng
our design philosophy is to remove the extraneous, leaving behind only the essential. we place our attention on the elements that define the user experience, considering the material of every bolt, the durability of every cable and the lifespan of every component years into the future. we believe a electric bike is for life, not a throw away piece of consumer electronics.
we adopt a modular approach to electric bikes, creating multiple sub-assemblies that can be repaired, replaced and upgraded with ease long into the future. nothing looks like a bike from 50 years ago and in 50 years time bikes will look like nothng
our community
some of you are joining us from our previous campaigns, if so, welcome back! for those of you that are new, welcome to nothng. we are a passionate team with a 20,000 strong community of backers, social media followers, investors and subscribers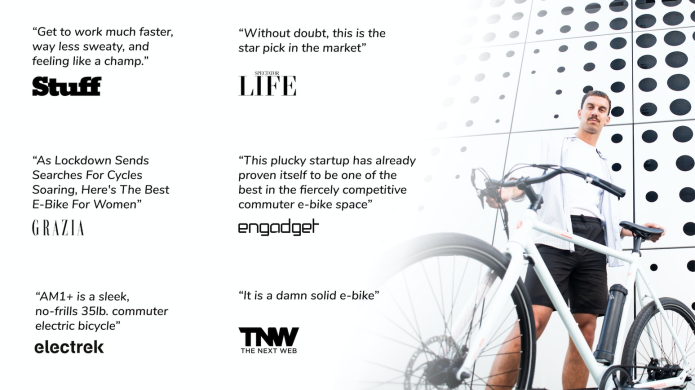 nothng is the result of an extensive internal review of who we are and what drives us; to help each and every one of us enjoy the space between places and to create more enjoyable urban landscapes for us all to live in
over the last 18 months we have analysed and broken down every aspect of our company and products to their bare components and reflected on the feedback and updates we've received from our thousands of riders. and from this, we rebuilt our focus and processes on solid foundations. we built a company focused on beautiful products, a vision for our cities, and clear communication with our community. we created nothng
I totally love it!
"Beautiful as the night and easy to ride. It is a really well thought out and lovely designed bicycle!"
Nastasia
Best buy of 2020!
"It has been years since my wife has ridden a bike, the AMX has her keen to ride now. best money spent this year!"
Michael
So happy
"Great customer service, the bike is a dream. Good aftercare. Highly recommend!"
Ronke
I love the bike
"When I ride it, it fills my heart with joy. I love the form of it, I love how it performs."
James
A definite upgrade
"Would definitely recommend this bike and company."
Jessica
What I think of the AMX?
"I love its slender shape, its lightness and the feel of a traditional bike but without the effort. Big smiles"
Daniela
meet the team

nothng is the result of an extensive internal review of who we are and what drives us; to help each and every one of us enjoy the space between places and to create more enjoyable urban landscapes for us all to live in
over the last 18 months we have analysed and broken down every aspect of our company and products to their bare components and reflected on the feedback and updates we've received from our thousands of riders. and from this, we rebuilt our focus and processes on solid foundations. we built a company focused on beautiful products, a vision for our cities, and clear communication with our community. we created nothng
show nothng
nothng TV is our new communications platform. we are merging all our updates into a single format; video.
over time, all manufacturing updates, investor updates and product launches will be featured in episodes on our YouTube channel

we will be bringing you closer into the process of building and growing a community, manufacturing hardware and shipping it globally alongside the myriad of other daily operations we're involved in like R&D and customer support. join us on this journey! we invite you to learn, laugh and cry with us
please note: we may feature any public comments and support tickets on our TV show
nothng is ready
when we fill the streets with nothng they become safer, cleaner and more enjoyable for everyone
join us on our journey to create a better world. exploring your city should feel like nothng
Contact us at support@nothng.com
FAQ
technical & features
what is an ebike? how does nothng work?

nothng utilises pedal-assist technology to significantly augment rider input to deliver an easier, faster and more enjoyable ride. as you pedal, the discreet rear hub motor delivers a powerful assist that takes the strain out of riding, allowing you to focus on enjoying your journey
what makes nothng the 'best' ebike?

we want more people riding e-bikes because when our streets are filled with e-bikes they become safer, cleaner and more enjoyable for everyone

in our minds 'best' covers the whole experience; affordable, safe, comfortable, reliable, powerful, beautiful – all factors nothng excels in. this is an ebike that has been meticulously considered and offers an uncompromising riding experience. if you trust us on that, then nothng is for you
how fast is nothng?

nothng accelerates considerably faster for the same given effort than a non-electric bike. the motor delivers powerful electric assist as you accelerate and ride

in the UK & EU the speed limit will be set to 15.5mph/25kph in line with EPAC (road legal) standards across the continent. this ensures your nothng is road legal and eligible for any subsidies available in your countries

in the US nothng will be delivered with the 20mph restriction inline with US regulation
is there a benefit to nothng even on a short commute?

for sure! nothng puts the level of effort required into your hands with its 5 levels of assist. fancy more of a workout? keep the assist on level 1. woken up on the wrong side of the bed? level 5 will take your worries away. adjust your effort to suit your mood

the lightweight design means nothng can be ridden without power, just like a standard single-speed bike
how far can I ride on a single battery charge?

nothng goes far. it has a range of 20-60km (12-37 miles). the range you experience is affected by a whole host of real-world factors – for example, combined rider & luggage weight, hills, weather conditions and temperature, and the assist level and effort input by the rider

a range of 60km represents a rider putting in consistent, reasonable effort on standard assist level over mixed terrain. a range of 20km would represent a rider putting in negligible effort, and carrying a heavy load on hilly terrain – this is an extreme scenario and below anything we have seen across our testing

please note not all industry range estimates are created equal; we've seen e-bikes with the same capacity battery boast anything up to 100km despite being on a heavier bike. we conduct extensive testing in real-world situations with a ranger of riders to ensure our quoted ranges are realistic and replicable. we would like to see more standardised range testing in the ebike industry but until then, we'll depict range as a wide range
what happens if my battery goes flat?

For the US it's $100. If you live outside the US, you can check the most updated shipping rate for your country by beginning the checkout process and inputting your shipping info. There are a handful of special regions (remote islands etc.) with unique handling rates. If that's the case, we may reach out after building your bike to collect any additional fees that apply. Note: There's an additional shipping fee for orders to Hawaii and Alaska. If you order from Hawaii or Alaska, we'll email you with payment instructions when the campaign ends for the additional fee.
nothng gets wet, then what?

nothng is safe to ride come rain or shine. we're no strangers to inclement weather, so a reliable ebike is essential to keep you moving. the fenders come as standard to shield you from the elements. our motor, battery and all electronics are IPX rated and will handle extreme conditions. in 2020 we had an issue with a 3rd party component that was not holding it's water resistance in all conditions. we quickly replaced this component free of charge for all affected riders and there have been no further issues since then.
what about rust and corrosion?

we have a table of the components that can theoretically rust under extreme conditions. there isn't a metal that is fully corrosion resistant from everything. road salt and sea salt can rust stainless steel for example. These components are in use across the whole premium bike industry and have been rigorously tested to industry standards
will nothng be suitable for my height?

nothng makes your comfortable. it's a tailored riding position that allows you be as focussed or 'heads up' as you like. it's adjustable

nothng is compatible with most body sizes so please check out the Size Guide in the campaign story to confirm
is nothng comfortable to ride?

very comfortable. nothng has been designed with the rider in mind. the frame design and adjustable stem allows you to tailor your riding position to your body geometry. the balloon tyres provide grip in wet weather and suspension on uneven surfaces. the air sprung saddle ensures an even distribution of weight to ensure comfort throughout your journey
what does nothng weigh?

a very good question. nothng weighs 15.9kg, which is super light by ebike standards. this makes nothng easier to lift but also dramatically improves the riding experience. riding nothng even without power is akin to a standard single-speed bike, the same cannot be said for most e-bikes

when you look for the weight of an e-bike it's not often clear what exactly this includes due to varying industry practices. sometimes it includes the battery, sometimes it doesn't. usually the stated weight even excludes the pedals – we've never understood why

we make ours easy to understand. 15.9kg is the weight of the prototype bike with all of its current components (15.814kg to be precise). this is the full e-bike, including pedals and battery, but doesn't include any accessories such as a kickstand or mudguards

as mentioned in the campaign, there will be some differences between the prototype shown in the campaign video and the final production specification. this is down to a combination of factors, such as design improvements implemented by the team, availability of parts in the supply chain, and feedback from our ongoing testing and development trials. we do not anticipate any significant increase or decrease to the final production weight, and would only ever change components if we determine they improve the overall riding experience
how does nothng only weigh 15.9kg?

this is the result of our reductive design process and a core focus on what truly delivers value. too many features sound great on paper but if poorly integrated add weight and detract from the overall riding experience. we believe the perfect ebike delivers an effortless ride through carefully considered design that does away with unnecessary extras. welcome to nothng
does nothng feature integrated lights?

yes, the lights are fully integrated with the electronics and are incredibly bright for see-and-be-seen visibility
how about fenders and a kickstand?

fenders, integrated lights, and a kickstand are included. nothng is fully equipped for city riding
what cells are in the battery?

Samsung/Sanyo/Panasonic/LG. note that the exact model of cell is subject to change according to the supply chain
how much does nothng cost to charge?

one of our riders on Reddit has created this table showing that his bike costs around €0.6 per month to charge. you read that right; it's practically nothng
can i lock the battery to the bike?

yes, nothng features a lock to secure your battery whilst you travel. we recommend you take the battery with you when you lock up the bike to discourage theft.
how long does it take to charge the battery?

For the US it's $100. If you live outside the US, you can check the most updated shipping rate for your country by beginning the checkout process and inputting your shipping info. There are a handful of special regions (remote islands etc.) with unique handling rates. If that's the case, we may reach out after building your bike to collect any additional fees that apply. Note: There's an additional shipping fee for orders to Hawaii and Alaska. If you order from Hawaii or Alaska, we'll email you with payment instructions when the campaign ends for the additional fee.
what is belt drive and how does it affect my ride?

belt drive is an alternative drive system to a traditional chain that comes with many advantages. belts are oil-free, maintenance-free, last significantly longer than a chain, deliver more consistent drive than a chain-system and are near-silent

we introduced belt drive on our last range of e-bikes and the response was phenomenally positive. belt drive is a game-changer

we use Gates Carbon Drive, the industry gold standard, to deliver the ultimate experience
what is the nothng motor capable of?

nothng features a powerful 250W rear hub motor that delivers smooth assist via internal gearing and an intelligent drive management system. the output adjusts to the riding conditions to ensure consistent power regardless of road surface, conditions or incline. nothng won't let you down
shipping & assembly
when will my nothng e-bike be delivered to me?

we hope to get everyone their nothng e-bikes by Spring 2021.

between then and now there is much to do; manufacturing components, assembling and packing the e-bikes, shipping them to our fulfilment centres in the UK, EU and US, and finally delivering them to your door. see the timeline in the campaign for more detail. due to the number of stages involved, we cannot guarantee a delivery date, rather we dedicate our efforts to ensuring nothng reaches you as soon as we are confident it will exceed your expectations.

our previous campaign (AMX) was delivered later than anticipated. Most backers received their AMXs within a few months of their estimate, some waited longer. the unfolding pandemic played a large part in this, but it also highlighted room for improvement for us. We have changed a lot since then. this campaign, we have kicked off manufacturing discussions sooner, have new processes in place, and are hitting the ground running.
how is nothng delivered?

nothng is delivered '85% assembled' and can be ready to ride in 10-30 minutes. no technical expertise or toolkit required; everything you need is included in the box and the digital assembly guide steers you through the final steps
where does nothng ship to?

nothng is available to all Backers throughout the UK, EU & the contiguous US states. we hope to offer nothng to everyone as we continue to grow so if we can't ship to you yet, be sure to subscribe and keep in touch!
where will nothng be shipped from and are taxes and duties included?

nothng will be assembled in China and shipped by ocean freight via our regional fulfilment centres in the UK, EU and US. once your nothng leaves the regional fulfilment centre you will receive a tracking number from the courier to monitor delivery to your door

your pledge covers all duties to bring your nothng into your region (UK, EU or US), and for UK, EU, Norwegian & Swiss Backers your pledge includes VAT
in your last campaign taxes and duties were collected separately ahead of shipping, but this time the pledge levels include all of this?

that's correct – the pledge levels include VAT where relevant and all duties required to import your nothng to your region. the pledge level you see covers all of this

it is common practice to collect taxes and duties separately in international crowdfunding campaigns due to the vast array of regulations in place across the globe, and indeed we followed this convention in our last campaign to ensure equal access for all Backers. but we also appreciate this can be more confusing to those less familiar with crowdfunding. this time round we are facing a different world; the pandemic has taken a massive toll on courier networks worldwide and we cannot currently count on reliable shipping options to some areas of the globe. we have therefore taken the difficult decision to limit the campaign to the UK, EU and US where we can count on more established shipping routes and existing fulfilment partners. the upside of this is that by limiting the shipping options, the regulatory implications are significantly decreased and we can utilise a simpler pledge framework, without the need to collect duties or taxes separately at a later date.
do you provide a warranty?

our technical team are on hand to assist you if you encounter any difficulties. nothng is designed to last

5 year frame and fork warranty
1 year battery warranty
2 year warranty all other non-consuable components
should I be concerned about the effects of brexit?

absolutely not. we are using local regional fulfilment centres, nothng will only be dispatched from the UK for UK Backers. for EU and US Backers, your nothng will not touch the UK
Pledging & Indiegogo
what is Indiegogo? how come you are hosting your campaign on Indiegogo?

Indiegogo is a crowdfunding platform that unites creators such as ourselves, with Backers such as you, to bring amazing ideas to life. we have previously used Indiegogo to launch our AM1 & AMX range of ebikes; working with our Backer community to make great products and share in the joy of riding them

by pledging your support to nothng we can meticulously perfect the design, thoroughly test and finalise the production specification so we can kick off manufacturing and shipping. as a thank you for your support you can select a perk via the campaign page, so you come away with your very own nothng whilst getting a front row seat to the project. join us on this journey!
I've heard pledging does not guarantee a perk – is this true?

Indiegogo is a crowdfunding platform that supports a vast array of projects. as they do not perform the campaign they can take no liability for guaranteeing the project will be completed to that you will receive a perk – for this reason they use a disclaimer to protect themselves from liability

by backing the project, you are choosing to support nothng change the way we move through cities and to develop and deliver nothng to every single Backer. this is our third crowdfunding campaign so you can trust that we have the experience and skillset to make this a reality. our last campaign was delivered against the backdrop of Brexit and a global pandemic, and we dit it. we are ready
when I back the campaign, will you provide an Invoice?

at the time of your pledge you will receive a confirmation from Indiegogo to acknowledge your contribution and the perks you have selected to receive

you will receive an invoice from Analog Motion ahead of delivery which can be used for insurance purposes or for any subsidies you are eligible for
what happens if I change my address before delivery?

no problem at all – you can edit your address via Indiegogo. Ahead of shipping we'll give you a final heads up before we lock in addresses so you can ensure your details are up-to-date
where can I find updates as the project unfolds?

we'll be keeping Backers updated with Updates via Indiegogo, as well as video updates on our channel where we will share progress and address any queries you may have about the e-bike or how the project comes together
is my pledge refundable?

please check Indiegogo's terms and conditions to determine if you are eligible for a refund via Indiegogo. refunds are available via Indiegogo whilst the campaign is live and for a 10-day window following a pledge via Indiegogo Indemand

refunds are not possible outside of the Indiegogo refund windows as all pledge details and funds are allocated immediately to ensure the project moves forward as efficiently as possible. In other words, your money will be spent and thus it will not be available to you in a cash form. instead you will receive nothng in a physical form
Compliance
is nothng road legal?

absolutely! nothng is compliant to EN-15194 and is road legal across the UK, EU and US. the EN-15194 certificate will be available ahead of delivery for Backers who require this
are the lights STVZO compliant?

yes, the lights are STVZO compliant and fully integrated
is nothng eligible for e-bike subsidies in my country?

nothng is EN-15194 compliant and conforms to all major international standards so benefits from the financial support & incentives available in many countries. please check your local regulations to confirm the requirements. the EN15194 certificate will be available ahead of delivery
do I need insurance or a licence?

nothng is an EN15194-compliant pedal-assist ebike that conforms to all major international standards, and as such does not require a registration plate, insurance or licence. if you would like to guarantee road legality please check your local regulations
does each nothng have a unique serial number?

yes. this is stamped into the frame and is shown on your box when it arrives at your door
video
will i receive nothng from the film?

nothng you see in the campaign video are prototypes and represent the current status of the project. these are real, working e-bikes designed by our team and built with our existing supply chain, not concepts we have yet to determine feasibility for
are you done with everything or are you developing nothng?

nothng; our design team continues to press each iteration through intense scrutiny to perfect the design. the production specification you receive will benefit from all the advancements through this process. you will receive a better ebike than you see in the video
why does the [step] style look different in the video?

the step frame you see in the video is a prototype based on an early frame design. we have since made a major frame revision involving a straight top tube that delivers significant advantages; accommodating a greater rider height range, making it easier to insert and remove the battery, and delivering an incredible look
why is no one is wearing helmets in the video?

the riding you see in the video is not indicative of our real-world cycling practices. on location, the film crew are monitoring the location to ensure it is clear and safe. the bike is then ridden over short distances to get the shot

we recommend everyone always wear a suitable and well-fitted helmet when riding a bike or e-bike. failure to do so could result in a greater risk of injury during an accident
who are the riders in the video?

us. we are nothng. we are passionate about the products we create and the way these improve our cities and enhance our lifestyles. welcome to our way of riding
nothng the brand
how do i pronounce nothng?

noth-ing or noth-en are both correct. there is no Nike or Nikee separation here. whatever sounds good for you is good for us.
why do you not use capitals?

there are a few reasons for this. the first is that we don't believe in beginnings and ends, instead we believe in process and movement, that everything is always in motion, and for that reason our sentences are continuations of something that came before, that will continue after, it's a nod to the infinite. the second reason is that we want our use of capitals to be highly intentional and to stand out, one example of this is our use of capitals for names. we will always use a capital B for our Backers out of respect. this is our 4th crowdfunding campaign and we would not be here without you, our Backers. sometimes auto-correct 'fixes' our style which can be inconsistent, let us know if this happens and we will correct it. we're human after all. FYI the rule is that we never use capitals unless it's a name
who are you?

we don't really know, but we are on a journey to figure it out. you'll find out with us too. make sure you subscribe
why nothng?

we believe in creating effortlessness. life in cities can be an effort sometimes and we, as daily e-bike riders, recognise how at the very least, how we move through a city can be truly pleasurable, without mental or physical exertion. even more, it can be a moment of true joy. as creators and entrepreneurs we have a responsibility to tackle the great challenges facing the world, that we have the capacity to solve.

we can, are solving issues around creating more livable cities. cleaner air. improved wellbeing.

an effortlessless commute feels like nothng

we believe in taking things away, not adding more. is the solution to our city transport challenges more electric cars? or is more cycling? we believe it's neither and it's both, at the same time. we believe that the ultimate long terms goal is to have streets without anything. the space between places, buildings, localities is often the best parts of the city. the vast majority of our public space is taken up my conduits for moving through the city – but what would our cities be like if all the roads where empty. what would you use the streets for? what would you children use the streets for. as a thought experiment, imagine that we are aiming for streets filled with nothng

nothng is a silent and peaceful protest in a world where every company is adding more; more advertising, more colour, more investment, more people…

we're doing nothng

silently, we stand out

we remove the extraneous

leaving nothng behind

Other companies are trying to sell you something

we are selling nothng

nothng has no meaning, only what you want it to mean to you, at a point in time.

whatever nothng means to you, is true

nothng is the sound of an electric bike moving through your city

nothng is the emissions

nothng is the effort

nothng has no logo, it has Logos. The word, nothng, will never change but how it is manifested will

nothng is a reminder to find joy in doing what we are doing

when we are working what we love to do, it feels like nothng

nothng is a feeling

a feeling of space, of emptiness

the good kind, that feeling of creating space for your Self,

creating space for others

to thinking more about your community

to think as a we, rather than an i

there is no i in nothing

there is only we.

space is nothng

we are a space company

nothng works in cycles

we act, reflect, act, reflect

imagine a circle

that is one of our Logos (eptiemology of Logo is form latin loco meaning in place of)

a circle means whole, denoting that we have everything we need, we may not have recognised it yet

a circle means zero, representing the absence of

a circle represents virtuous circle
everyone else is adding more, we believe in taking away

we carefully considered every single component of the bike and applied our reductive process to everything. we focused on what really mattered to you. one of the 5 members of our team has spoken to every single rider who reached out to us. we listened and captured insights along the way to feed dire