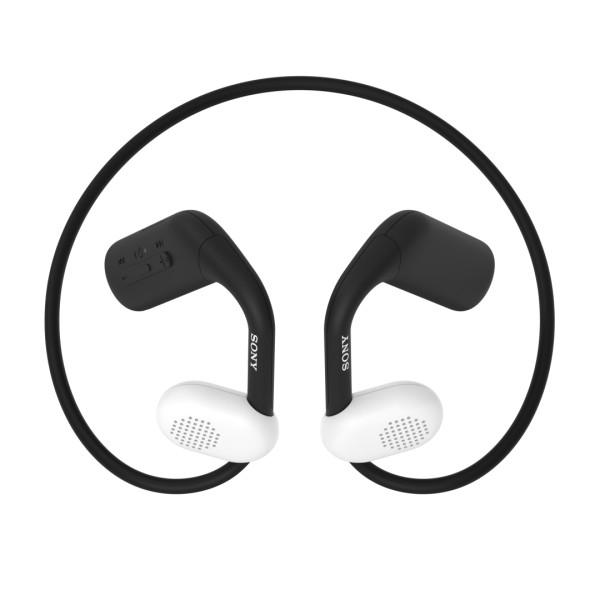 Off-Ear Headphones for running – Sony
$1,276,800
raised out of
$300
Concept
No pressure, No stuffiness, Stable and Secure, Natural sound, Ambient sound, 34g, IPX4, 10h play.
Story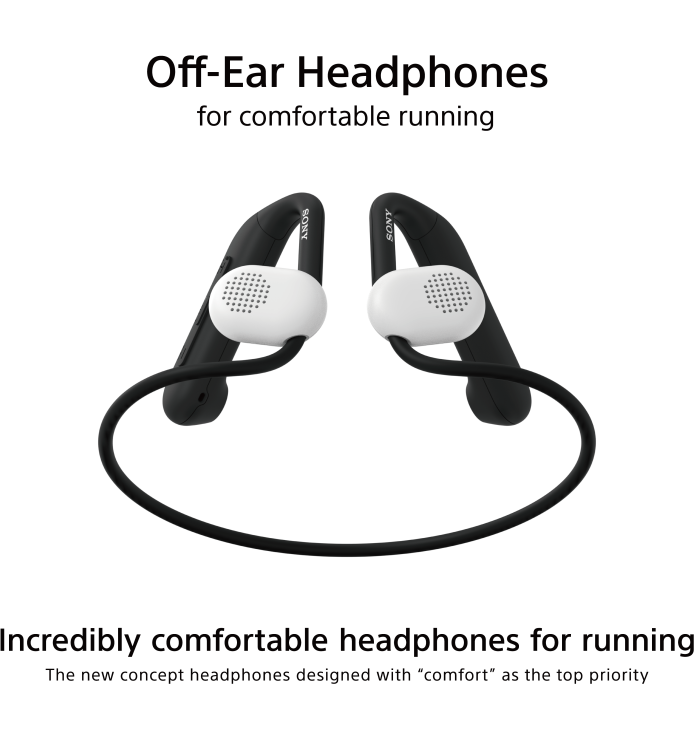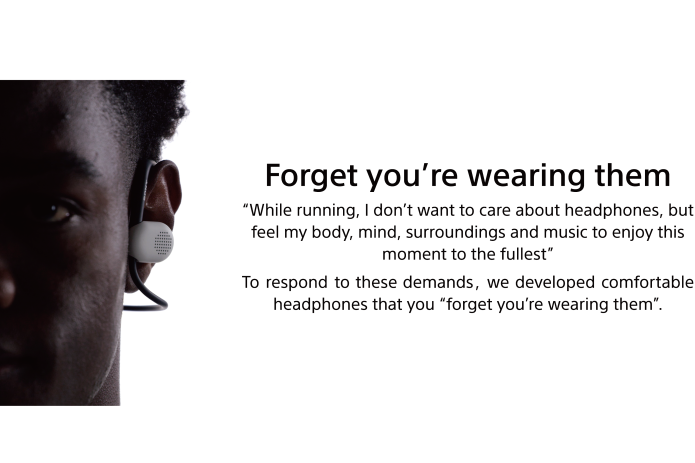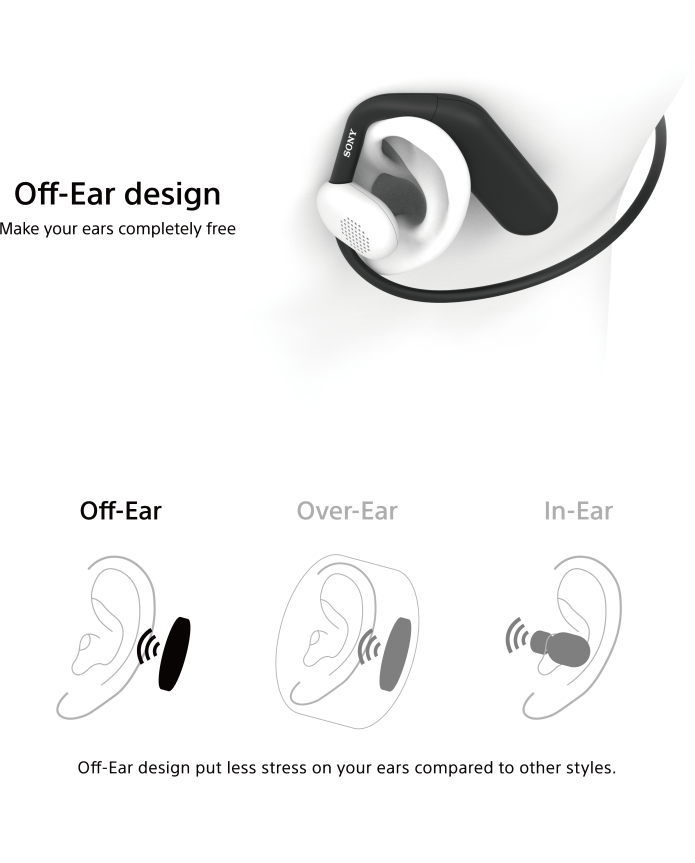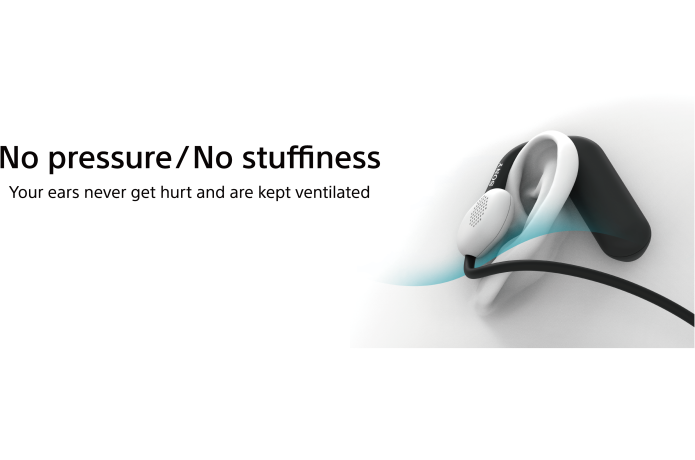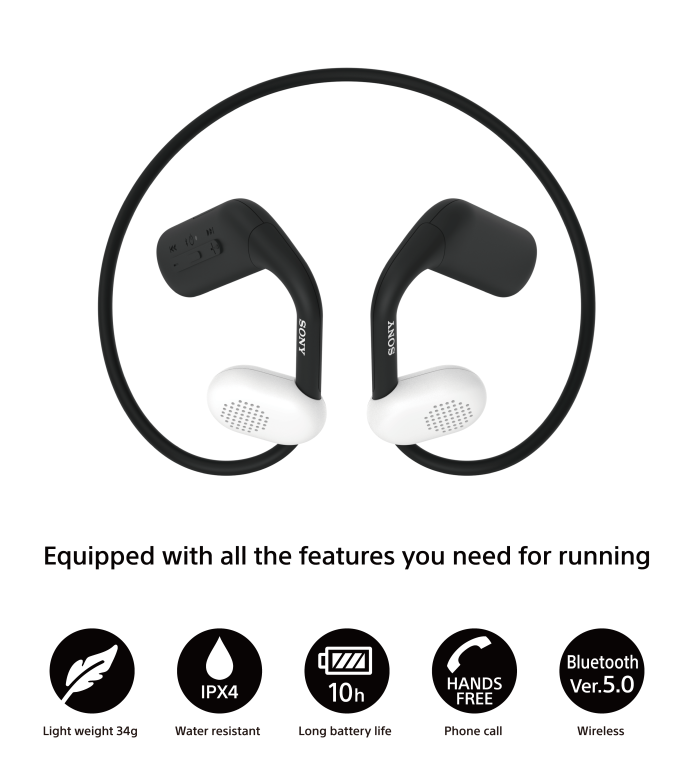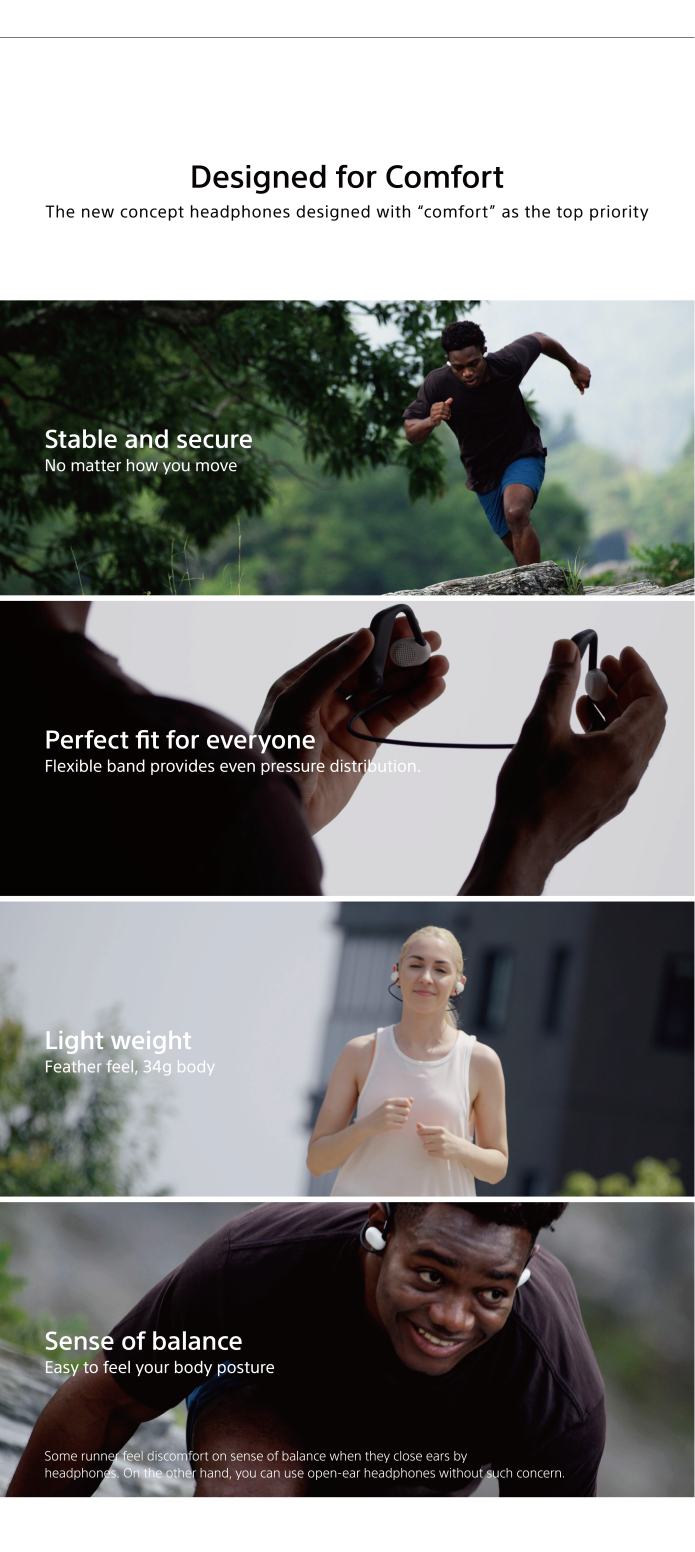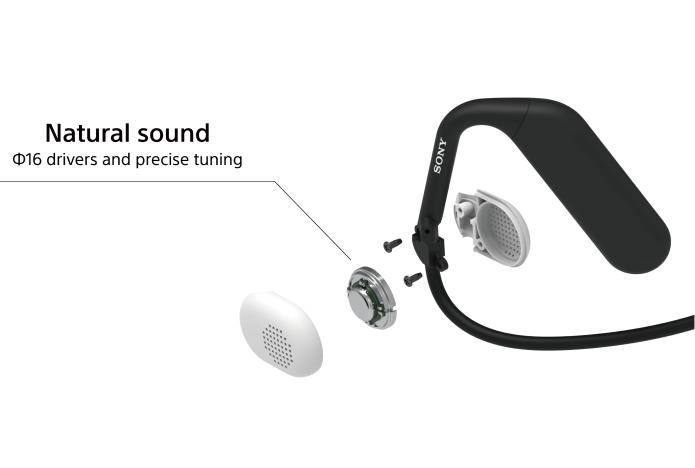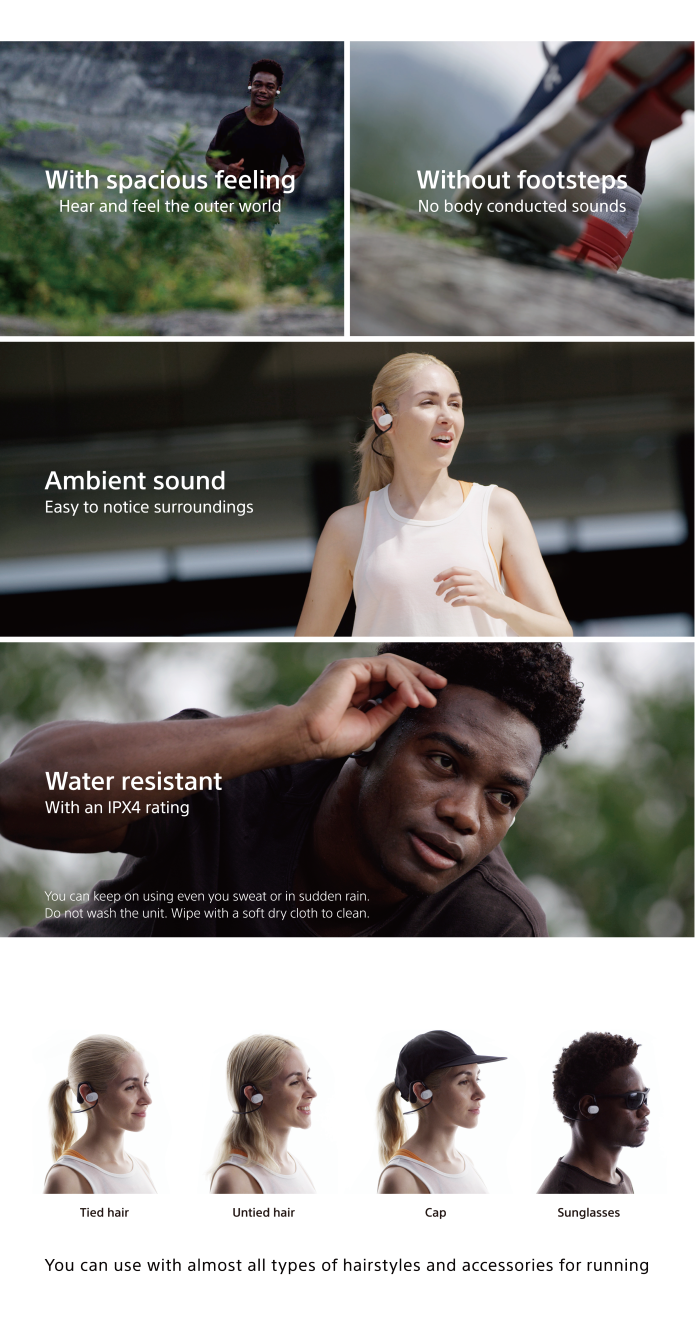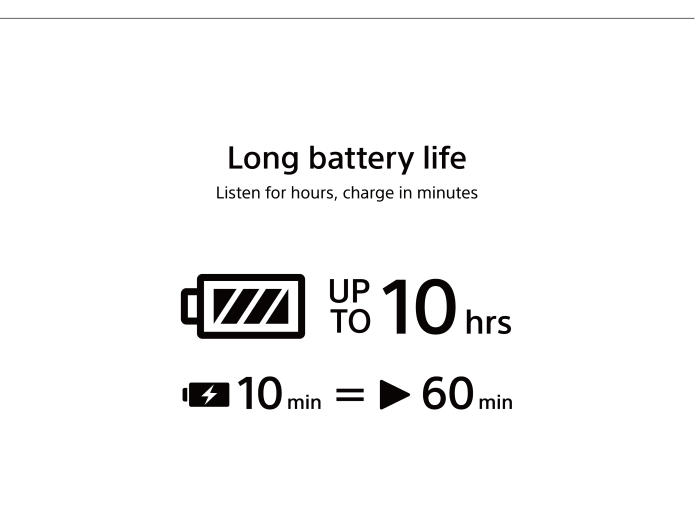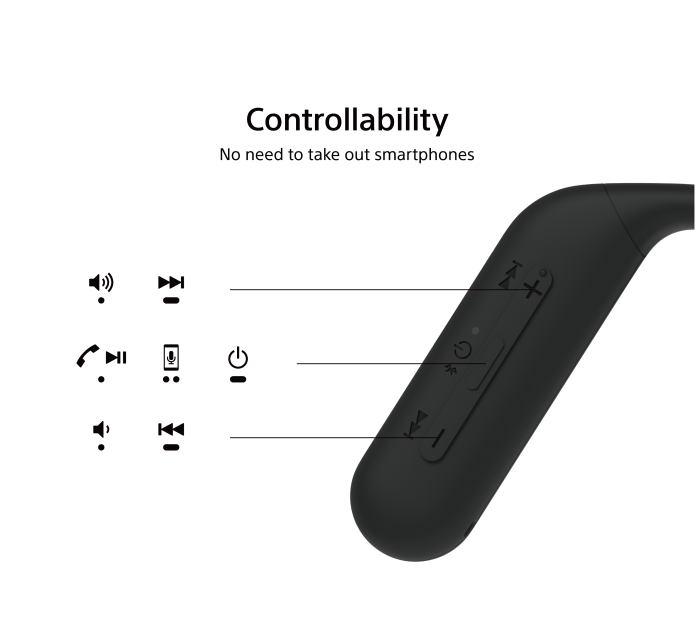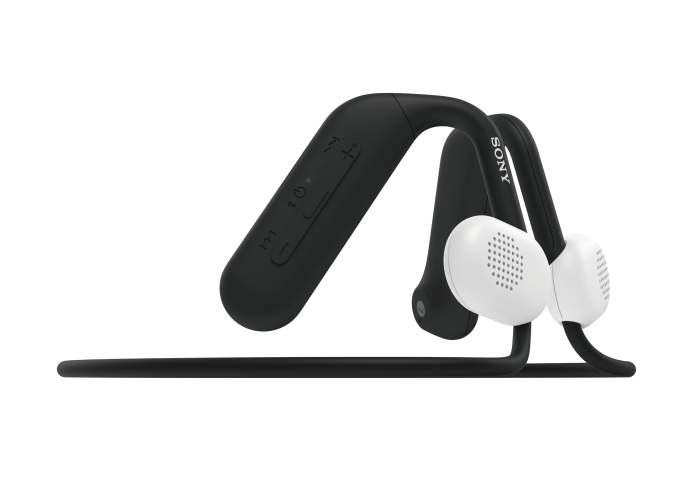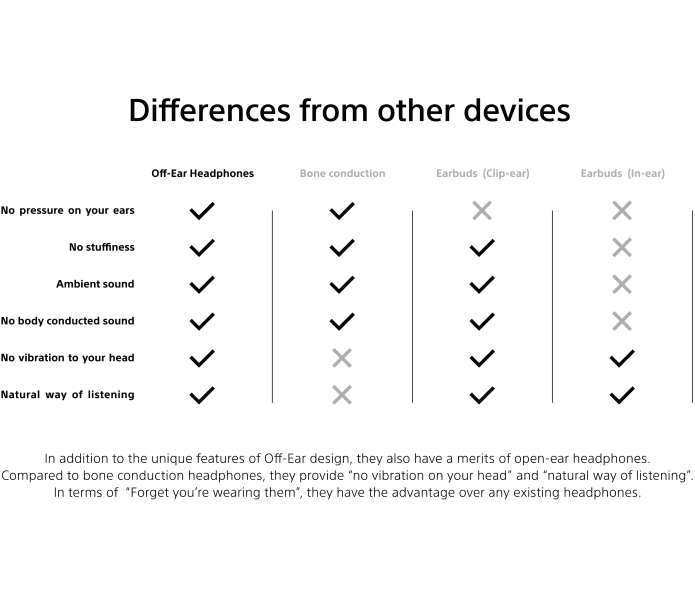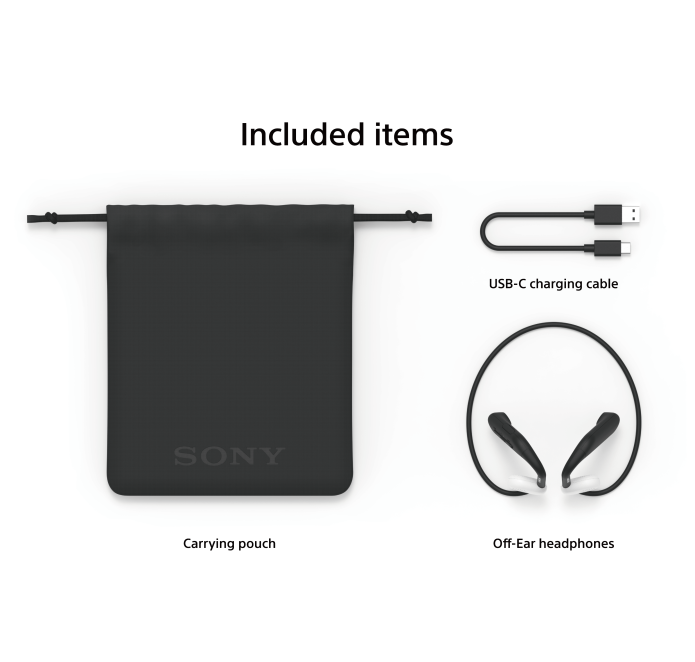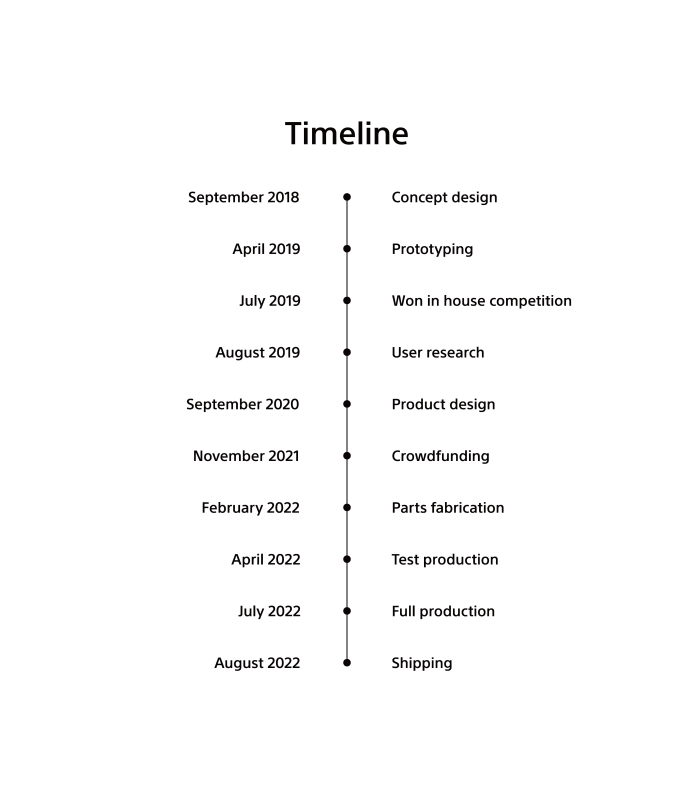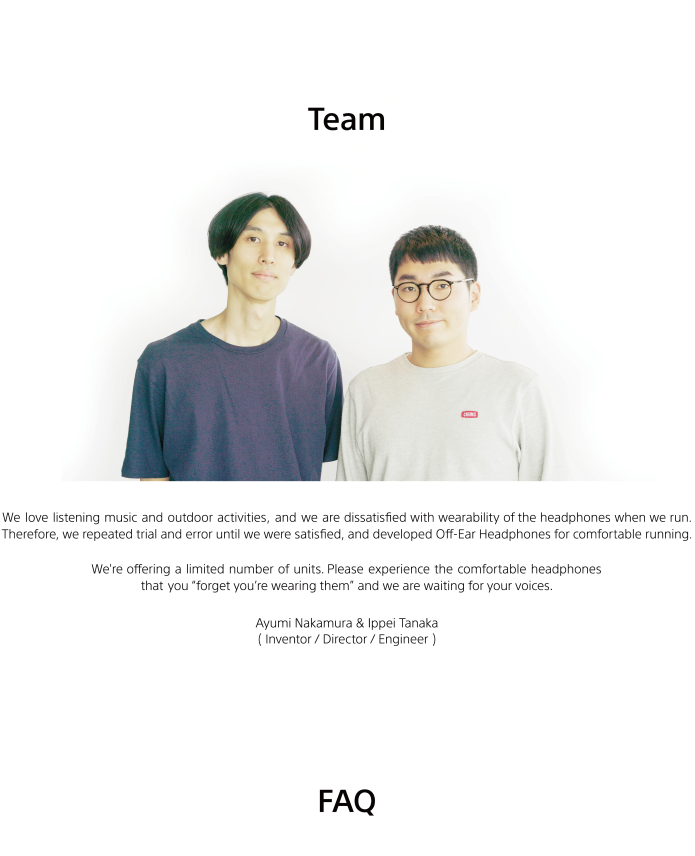 1. Can you ship Off-Ear Headphones outside the US or JP?
Sorry, we will ship to only US and Japan.
Currently, the units are designed to adapt US and Japanese regulations.
2. How much is the shipping cost?
1,100JPY (Approx. 10USD) will be charged at checkout as shipping cost.
3. How is the warranty of Off-Ear Headphones?
Off-Ear Headphones will carry our 1-year U.S. and Japan warranty.
4. What are the differences from bone conduction headphones?
Since general bone conduction headphones transmit sound by vibrating the skull, the clamping force needs to be strong, and you feel vibrations on the temporal region. Also, the mechanism is different from the way you listen to sounds in everyday life. In Off-Ear Headphones, the speaker units are placed in front of the ears and transmit sound through air. This provides a comfort and natural way of listening while achieving the experience that you "forget you're wearing them".
5. Can we use the unit while riding on bike?
For using on the road, follow the law of your state.
6.Are Off-Ear Headphones are really stable and secure?
Yes. Please watch this video.
7. Are Off-Ear Headphones suitable for remote work?
Yes. Please watch this video.
They're comfortable for long time use, you can hear your voices naturally, easy to notice colleague/family's voice, and wireless connection & built-in microphone allows you to leave your seat anytime you want.
8. What should I do if I have a question that wasn't covered in FAQ?
Please leave comments in the Indiegogo "Comment" tabs or send an inquiry from here.
https://webform.secure.force.com/sony/offearhea…
Off-Ear Headphones Official SNS
Facebook : https://www.facebook.com/OffEarHeadphonesbySony
Instagram : https://www.Instagram.com/offearheadphonesbysony/
Twitter : https://twitter.com/OffEarHPbySony
Privacy policy
English : https://www.sony.net/products/offearheadphones/…
Japanese : https://www.sony.co.jp/products/offearheadphone…
Notice
Features, specs, product appearance, and schedule might change without any announcement.
All images are for illustration only. Actual product may vary.