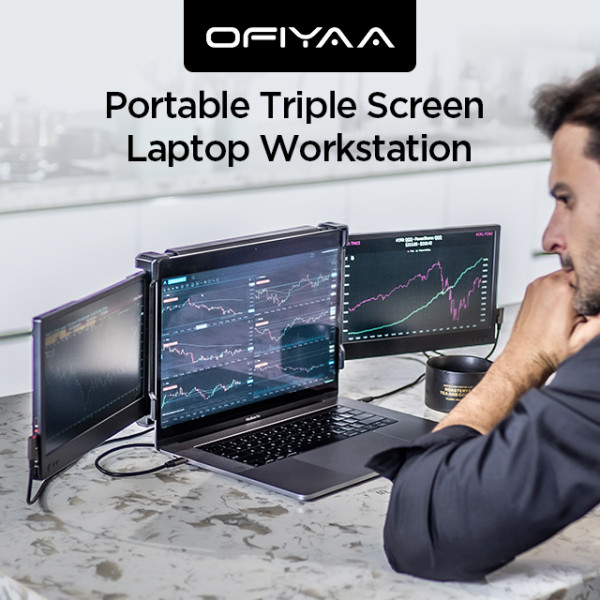 OFIYAA: Portable Triple Screen Laptop Workstation
$82,836
raised out of
$38,758
Concept
Instantly add two screens to any laptop and boost your productivity while working anywhere.
Story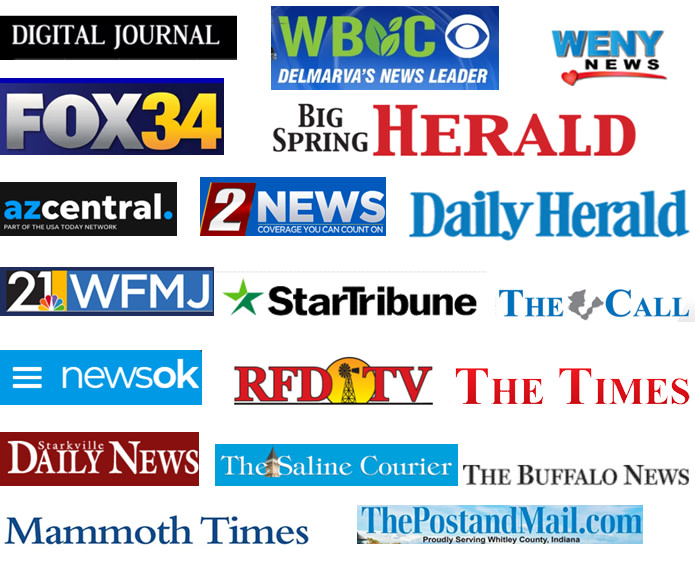 Too many tasks on a single screen may drive you crazy!
Our work is inseparable from the computer, programming, animation production, stocks, presentations, video editing… and many other tasks. A single screen may not meet all your needs and affect your work efficiency.
It is not that your computer is not powerful enough, but that everyone has to do a lot of tasks. You need multiple screens on your computer to build your own mobile workstation in a simple and convenient way.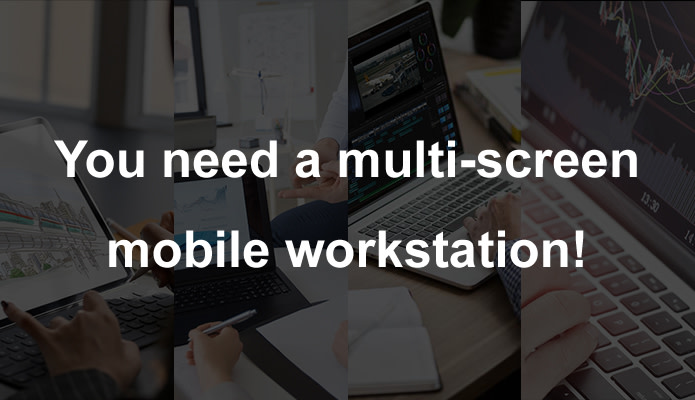 OFIYAA is a multifunctional and portable dual screen laptop monitor that allows you to quickly build a personal mobile workstation and work anywhere efficiently. Turning one computer into three, you can view the content on three screens at the same time, which can increase your productivity by up to 50% and realize efficient multitasking.
Equipped with USB/HDMI/Type-C interface to connect other peripherals such as cameras, video devices, Android phones, etc., you can set up your own mobile workstation to start working efficiently no matter where you are.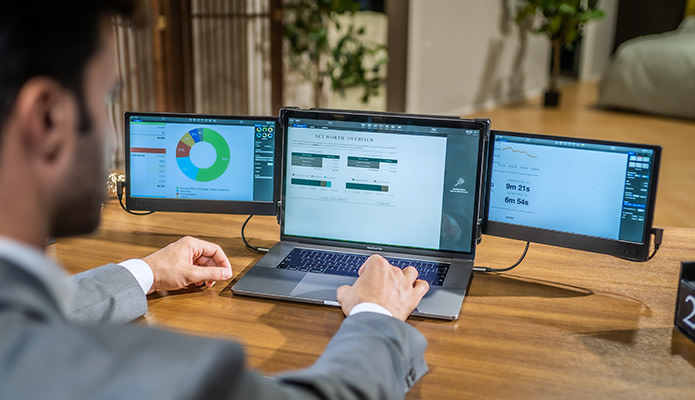 When we work daily on our computer, switching between windows and applications may take about 10 seconds every five minutes. Sometimes it leads to file errors and data confusion. The traditional split-screen setup is complicated, and the cost of additional monitors is also high.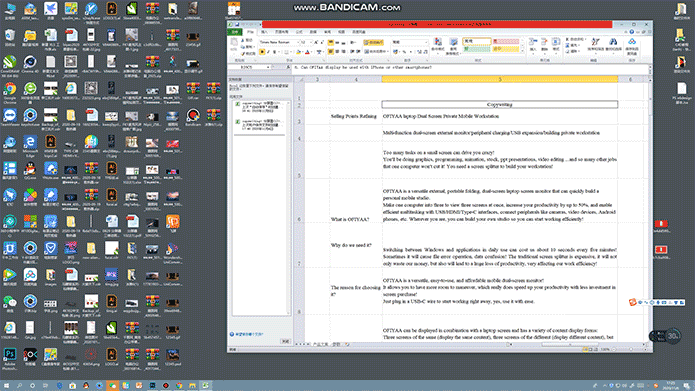 OFIYAA is a versatile, easy-to-use and affordable mobile dual-screen monitor!
It provides you with more space to operate on your computer and can greatly increase your productivity without the cost of additional monitors.
Just plug in the USB-C cable and start working right away!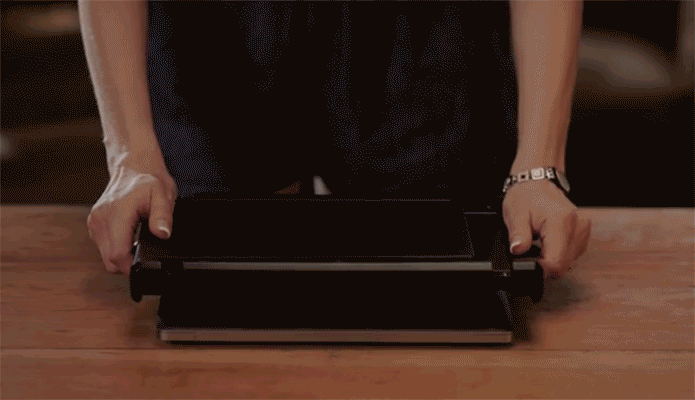 OFIYAA can be combined with the laptop screen in a variety of content display modes. You can choose to display the same content or different content on the three screens. And you can also display content from the external video input devices. It is compact and convenient to present any image you want on the screens, which can meet a variety of display needs in your life. 
Support for Mac/Windows/Android/Chrome/Linux.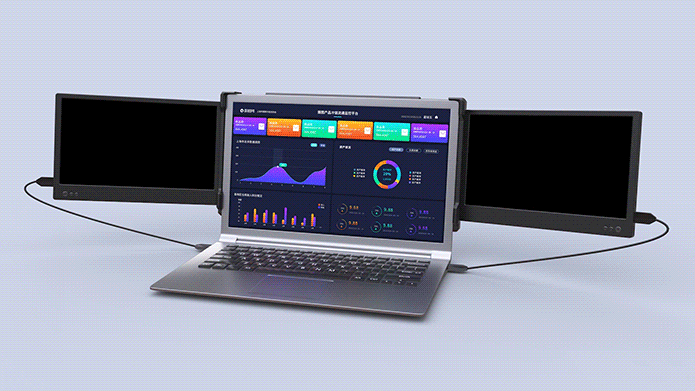 OFIYAA's built-in stand can be adapted to the 13-17 inch laptop shell, and each screen can be individually adjusted to set the display parameters. It uses 11.6-inch, 16:9 FHD high-definition display with a resolution of 1080P/60HZ (1920*1080P), which is closer to the laptop screen, ensuring that everything you see is clear.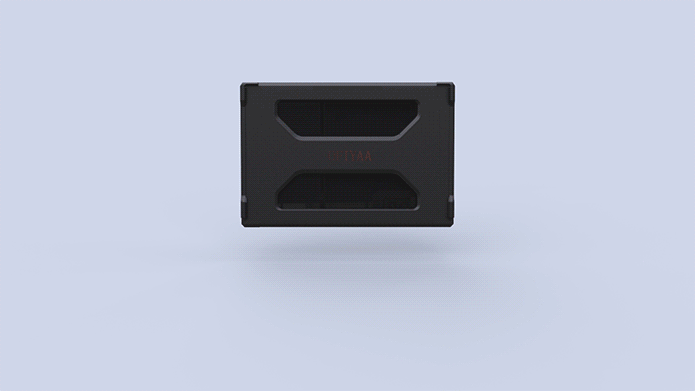 Each screen has a parameter setting function. You can set the parameters according to your preference to meet the needs of different jobs on the screen. The main adjustable parameters are brightness, color, scene mode, DCR, sharpness, hue, saturation, backlight, color temperature, language setting, aspect, auto powerdown, wide dynamic mode , volume adjustment and total 30 parameter setting options.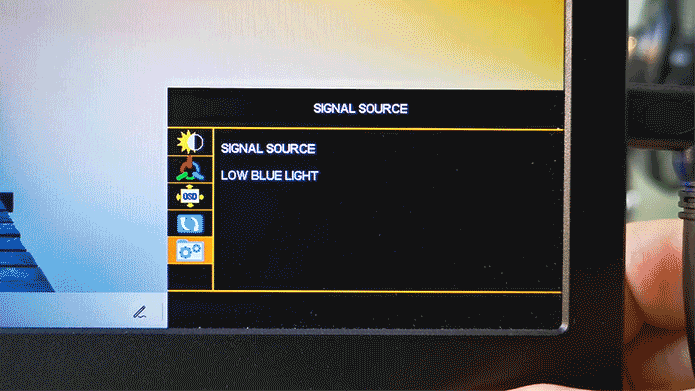 OFIYAA has a brightness of 220CD/㎡, a matte Wled backlight, and an IPS panel with wide viewing angle technology, so you can clearly watch the screen content from multiple angles without distortion. The screen has an Energy Star rating, which can reduce the battery consumption of the laptop. The single screen power is 5W, high efficiency, energy saving, and durable, even if it is powered by a laptop computer, it can guarantee long-term use.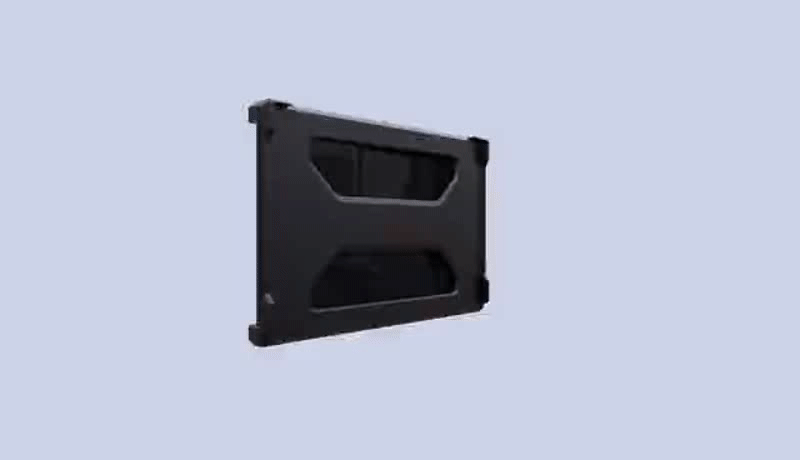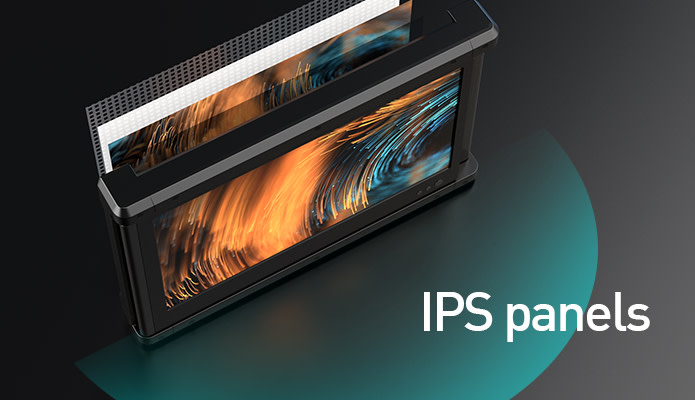 OFIYAA has a full rotation angle of 202°, so you can choose the best viewing angle in any situation, and multiple people can watch at the same time from different angles.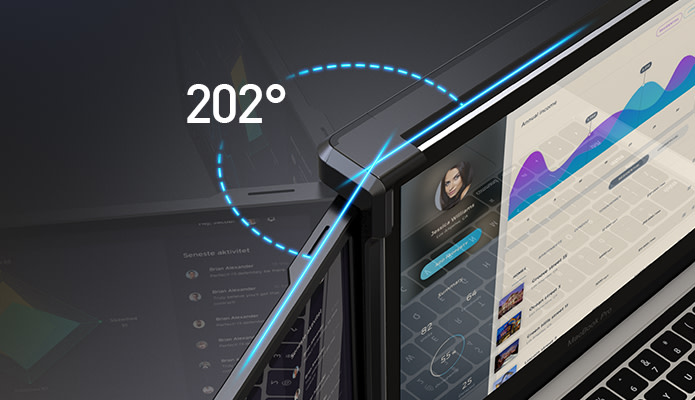 OFIYAA is made of high quality industrial materials and can withstand the wear and tear of carrying with the laptop computers. It has passed 10,000+ times of repeated folding fatigue tests and can be used for at least 5 years or longer.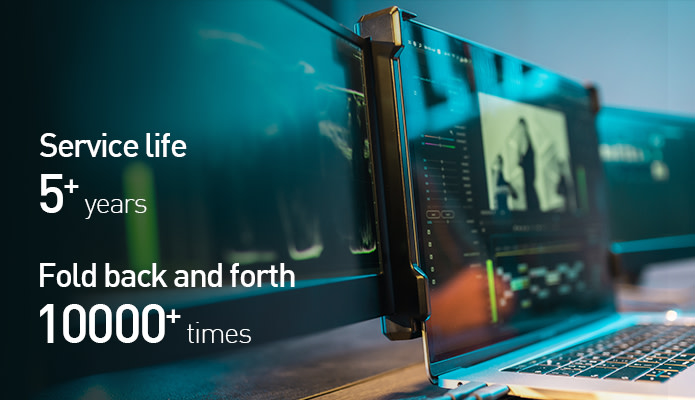 OFIYAA's weight is only 2.93lb, and the size is 315*215*39MM, which is convenient to carry, and you can set up your personal workstation at any time in a backpack. Fortunately, when you are at home or need to go out to work, the lightness and practicality of an extra monitor will provide an enormous help.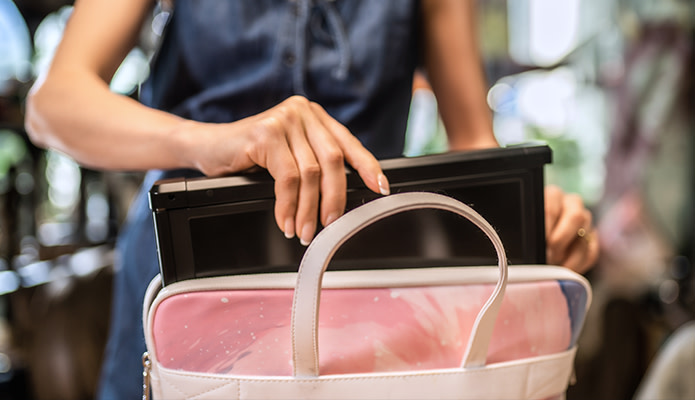 OFIYAA can not only connect to a computer, but also a mobile phone through Type-C to realize the conversion of mobile phone mode/computer mode, so that the mobile phone can become a computer in a few seconds. After connection, the content displayed by the mobile phone can be projected on the screen, or the mobile phone can be used as a microcomputer to operate on the screen like a computer. Currently, this function supports Huawei EMUI and Samsung DEX.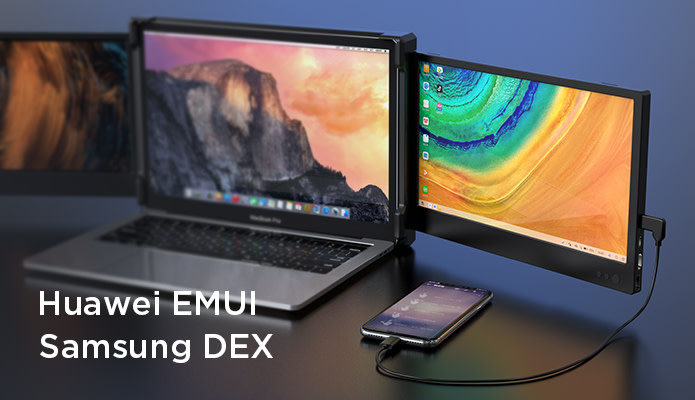 OFIYAA is equipped with USB / HDMI / Type-C * 2 interface, as long as it is a laptop with signal + power Type-C interface, it can realize single cable connection and display. Multi-interface setting allows simultaneous charging and video display to meet the needs of long-term applications. It can be connected with various power-consuming external devices, the screen can provide power, and you do not need to connect various chargers.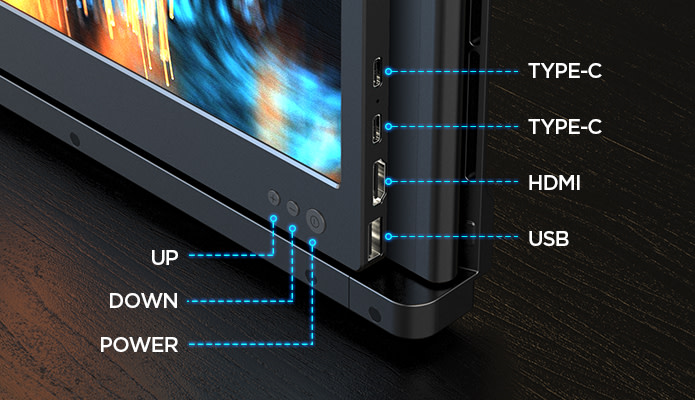 OFIYAA can also be connected to digital devices such as digital cameras, game consoles, mice, keyboards, mobile hard drives, etc., making it an external screen for the device. (Some devices may need to be powered by Type-C interface),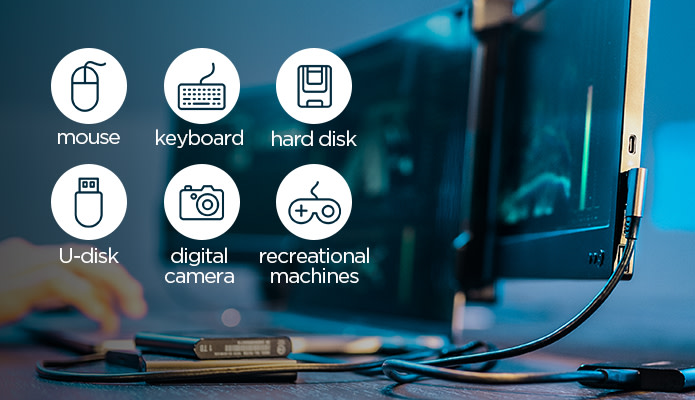 OFIYAA surpasses the functions of two monitors, and the crowdfunding price is lower than other display devices. The 1 + 1 screen combination is more powerful than any monitor. This cost-effective mobile workstation will become an indispensable multifunctional display device in your life.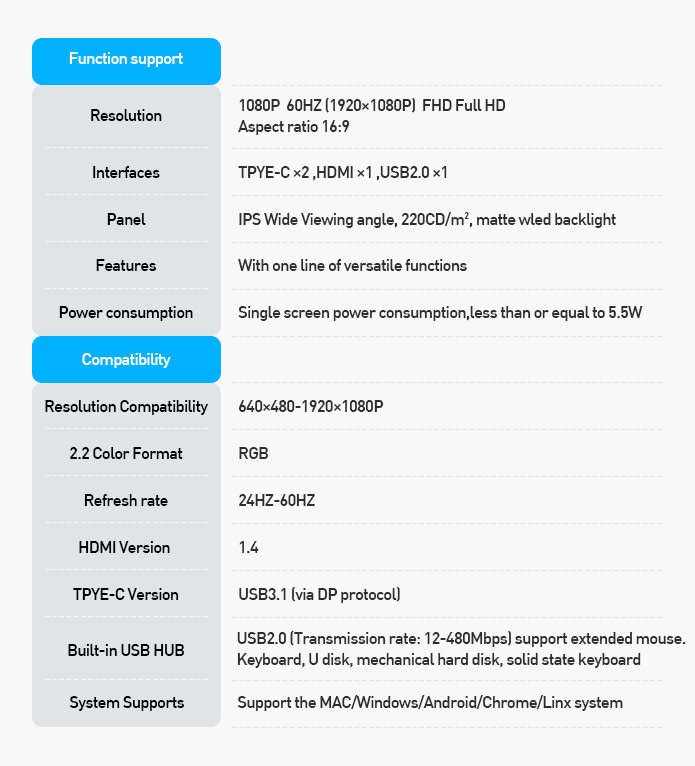 ​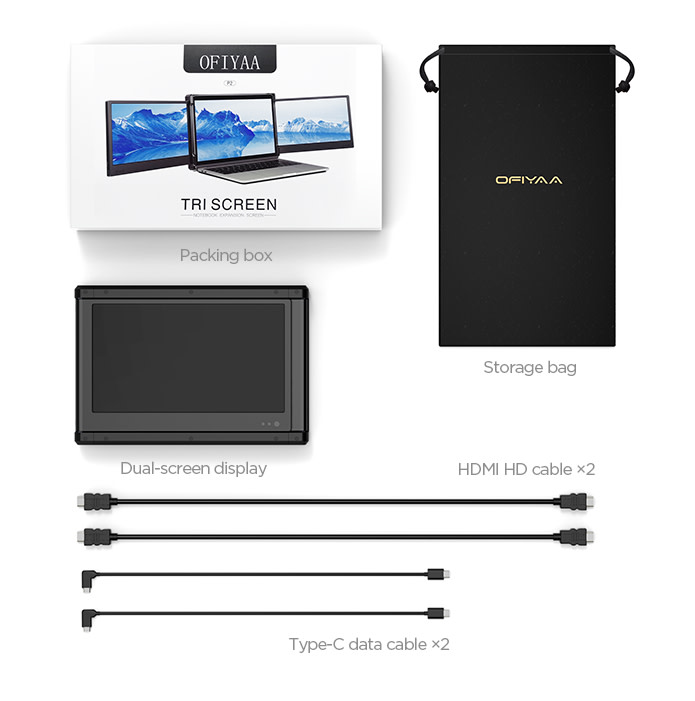 With the development of intelligent technology today, how to improve the quality of human life and office efficiency with the help of various devices is the direction of our continuous research and development. Hope our products can change our life, make our life, and work more simple and convenient! In the future, we will launch more intelligent display products!
Founded in 2015, OFIYAA has been committed to the research and development of digital display equipment products and has accumulated rich experience in LED display and lighting fields. Before the crowd-funding of this product, we have gone through 4 generations of product testing and perfection before bringing this project to you. 
OFIYAA has two independent R&D centers, one in Canada and the other in Shenzhen, China, each equipped with a testing laboratory. We have factories in Taiwan, design teams, and sales offices in Korea, Japan, Germany, and the United Kingdom.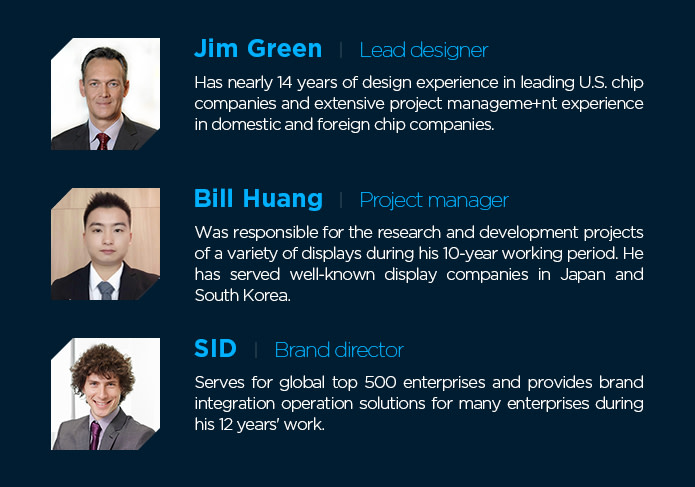 Our products have completed functional testing, and many users have obtained experience products. Now we are ready for mass production. After the crowdfunding is over, we will complete the delivery as soon as possible, and we will update the production progress at any time so that you can receive and experience our products as soon as possible!