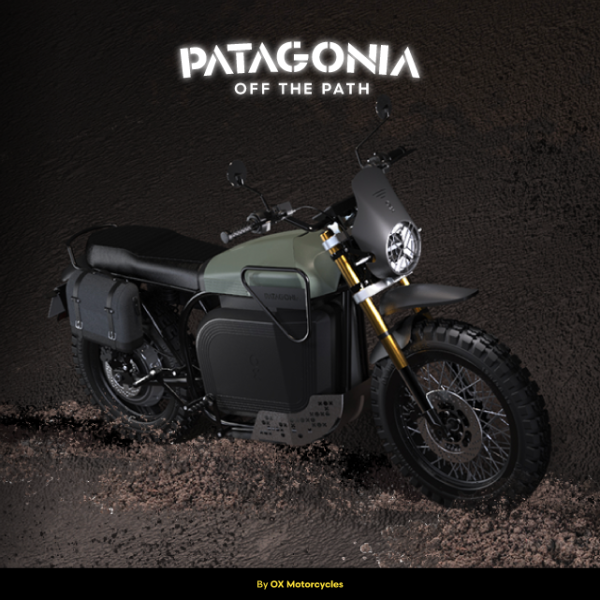 OX Patagonia: For adventurous electric riders
$18,432
raised out of
$190,000
Concept
Unique design & performance. Electric and unstoppable: 110km/h or 68 mi/h and up to 100km range.
Story

OX Patagonia is the result of creating a motorcycle for the most adventurous and urban electric riders, what we call the path makers.
It is inspired by the new generation of electric vehicles that were created to respect the environment and improve the riding experience, making it more conscious and less polluting.
Patagonia is a motorcycle made for those who love facing new challenges, for the people that want to value the real essence of a place. Ride without letting any noise bother you. Being able to appreciate nature in its pure form.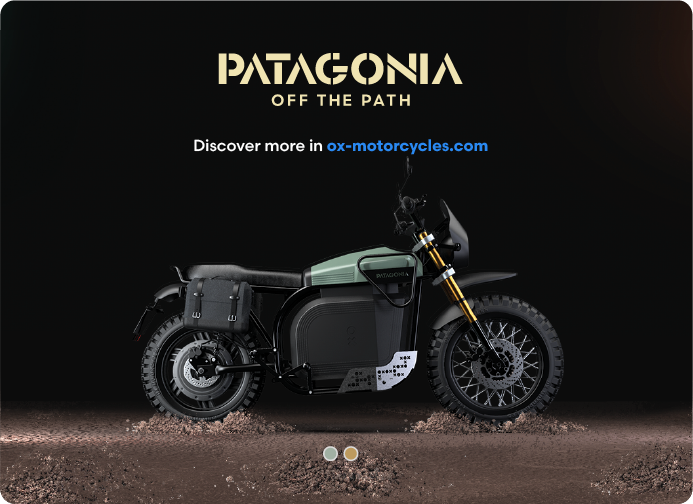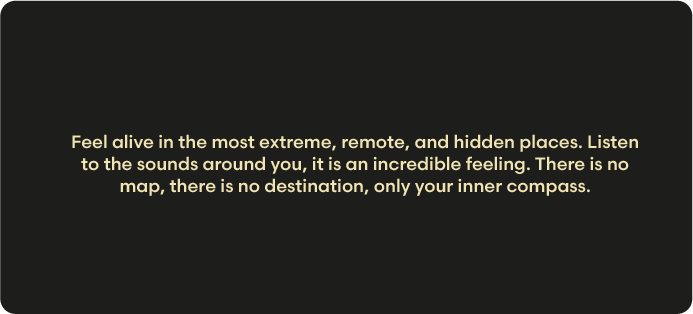 Adventure DNA

We are always looking to live new experiences and discover new places,
it is in our DNA.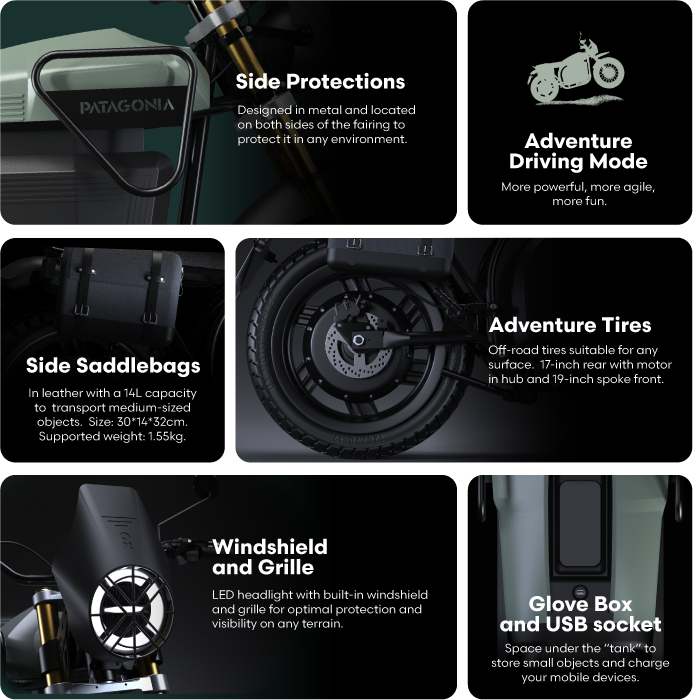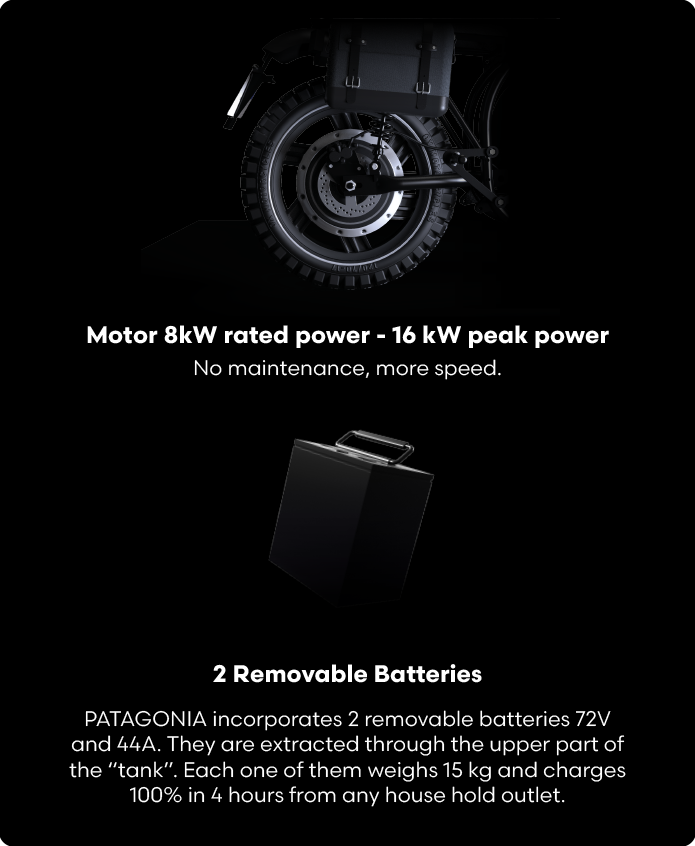 Technical Specifications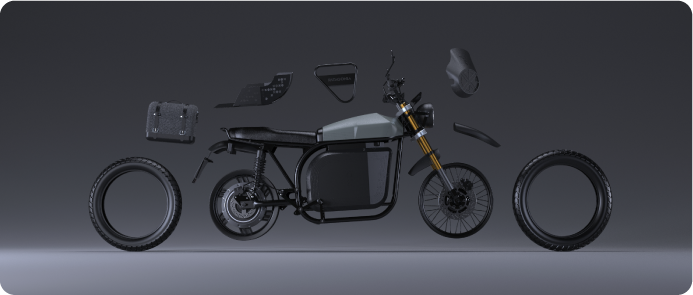 Street Legal

OX Patagonia is street legal in the US & EU. It is equipped with two mirrors, indicator lights, reflectors, fenders, license plate carrier, a horn & an LCD display.

Elisa makes the difference in terms of safety and driving experience.
You will be able to access the app directly from your phone and download any feature you want to add to your motorcycle. Some of the basic functions that you will be able to download once you receive your Patagonia are a blind spot detection system and a warning in the event of an accident or theft. In the advanced functions that will develop you will be able to adapt the speed and acceleration settings as you please.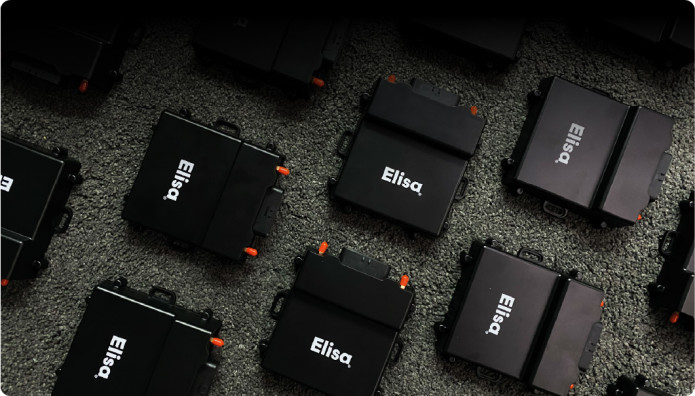 Drive and enjoy the ride.

ELISA takes care of everything else for you.
ELISA includes the GPS function. You can search your destination and navigate
directly on your OX One screen, or choose between your frequent destinations.
Before starting your trip, ELISA will tell you if you have enough autonomy to make your trip and your approximate consumption.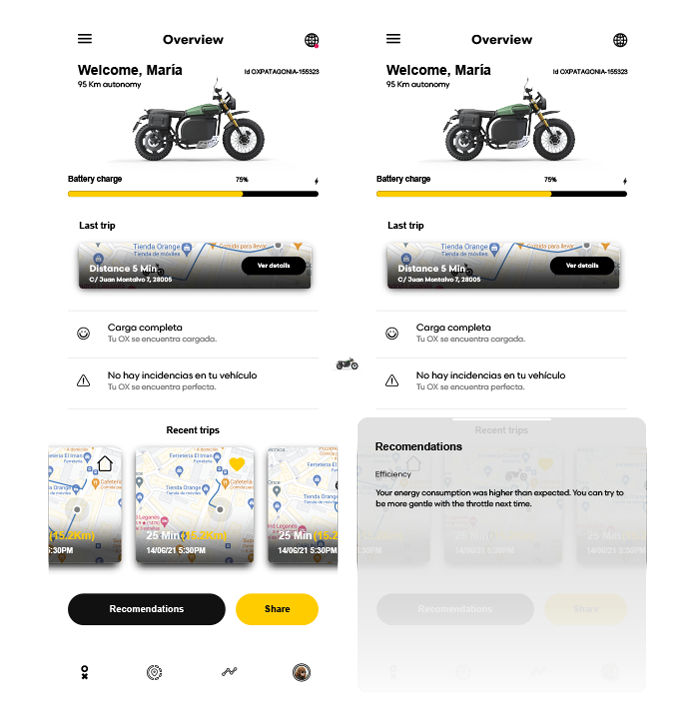 Artificial Intelligence
at your service.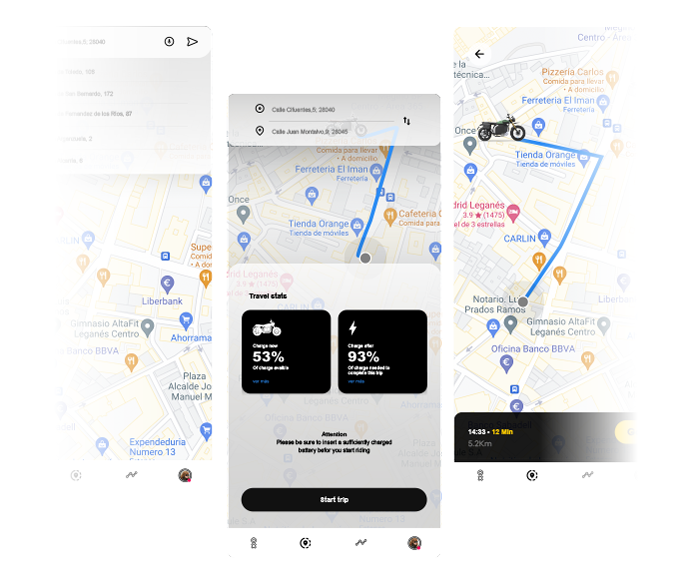 Your safety is our priority
ELISA is aware of its surroundings. Thanks to the 360º sensors incorporated
around the vehicle, it allows your OX One to detect other vehicles that are
dangerously close to your OX.  In case of danger, the handlebar vibrates on
the side from which the threat is approaching, so you can react in time.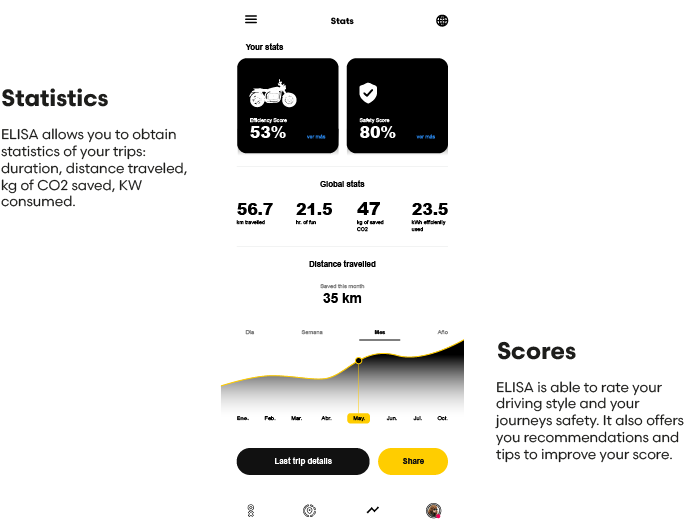 Your OX always close at hand.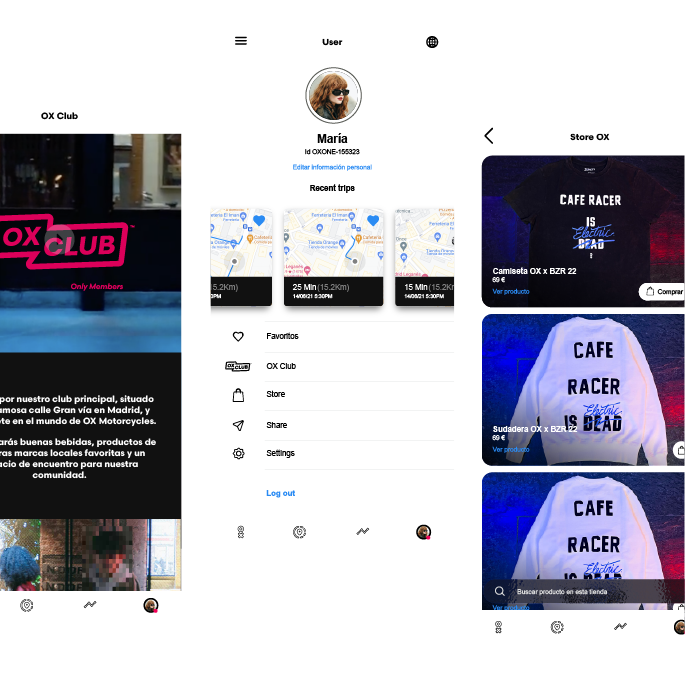 ELISA experience continues
when you get off your OX
ELISA allows you to know always the status of your OX. You can always know
where your OX is located and in case of detecting an unexpected movement
or theft, it sends you an immediate notification to your mobile phone.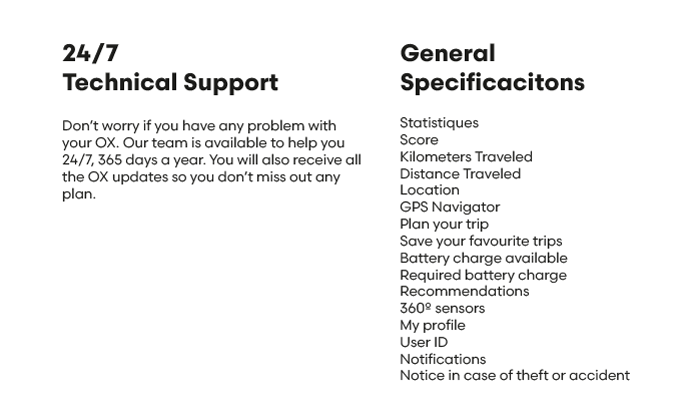 They are talking about us!


Love Patagonia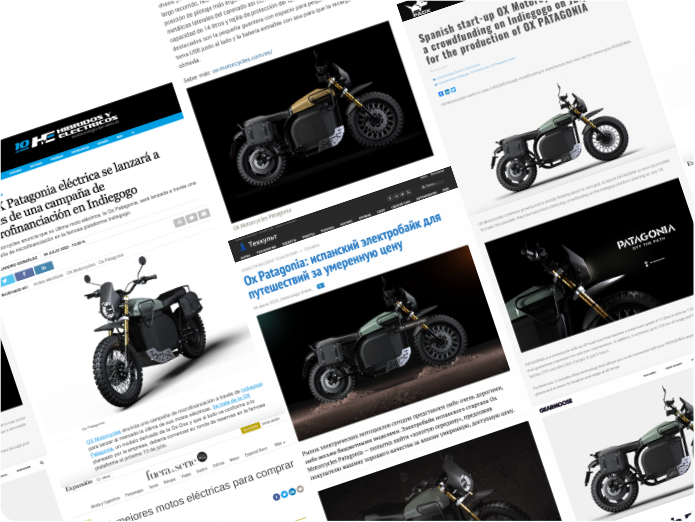 Our story

We are an electric motorcycle company based in Spain with over four years of experience in the design and development of electric motorcycles. Our most remarkable products are the OX One, DUK and KEA. We have over 300 people that have already joined our rider community and we are looking to expand it with you.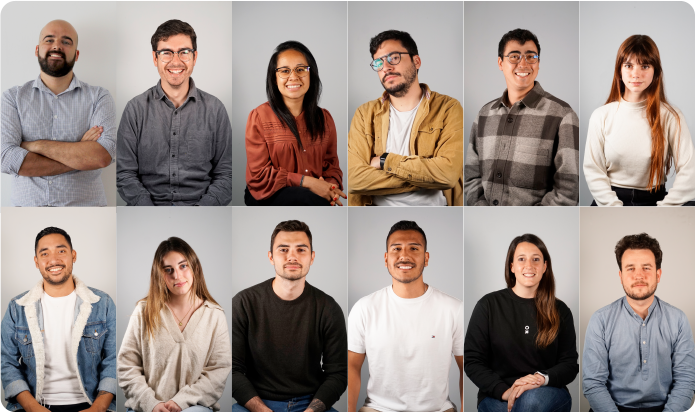 Timeline



Now we need you.

We are ready to take Patagonia to the next level. We have finished the design of our motorcycle, we have discussed and confirmed the remaining development steps until series production with our suppliers and partners. If all goes as planned, we will be able to complete production and ship OX Patagonia to you at the end of next year.


Our promise.

Whatever happens on the way – we will keep you informed. Building a new physical product is hard and we may face unforeseen events, but we already have previous experience in dealing with them. You can count on one thing: we will always keep you updated about our status.  

Join the adventure.
Kicking off a big production entails high set-up costs. As a startup company, we can only get it done with your help. Only if enough supporters back our project by pre-ordering, we will have enough funding to produce, assemble and ship. So – are you ready to become a path maker and start your OX journey?