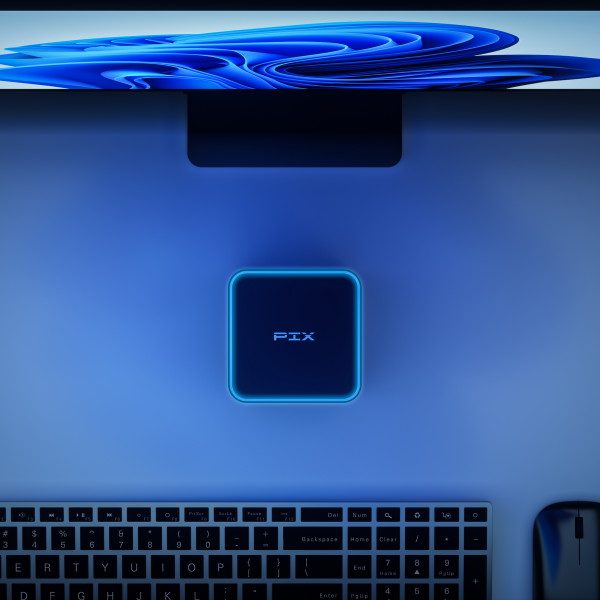 PIX NII: Most Powerful Mini PC with Dual 4K HDMI
$26,331
raised out of
$50,000
Concept
0.35lb | Intel N6005 3.3GHz | 16GB+1TB | WI-FI 6/BT5.2 | 2x 4K@60Hz HDMI | RJ45 2.5G | 3x USB 3.2
Story

As computers become more and more powerful, for many clerical or audio-visual editors, the desktop computers or laptops they use may be in a state of "performance overload". In simple words, the hardware specifications have long exceeded the software performance requirements. In fact, a small-sized computer can more than meet the needs of most people.
Thanks to its small size, PIX NII is a perfect mini PC when you've bought a 27" screen and there is not much space left on your desk, PIX NII is your best choice. To make it more useful, it can be carried anywhere in your bag or backpack. You just need one PIX NII for working at home or anywhere without switching to other devices. 
Compared to other mini PCs, PIX NII is more capable of meeting most people's needs, not just because it has 2 HDMI outputs, the Intel N6005 processor makes PIX NII easily switch between work and entertainment.

With 2.6 * 2.7 inch, PIX NII is portable and easy to carry anywhere, you can easily fit in a backpack or even just your pocket. Take it along for business trips or leisure travel and enjoy the power and convenience of a mini PC.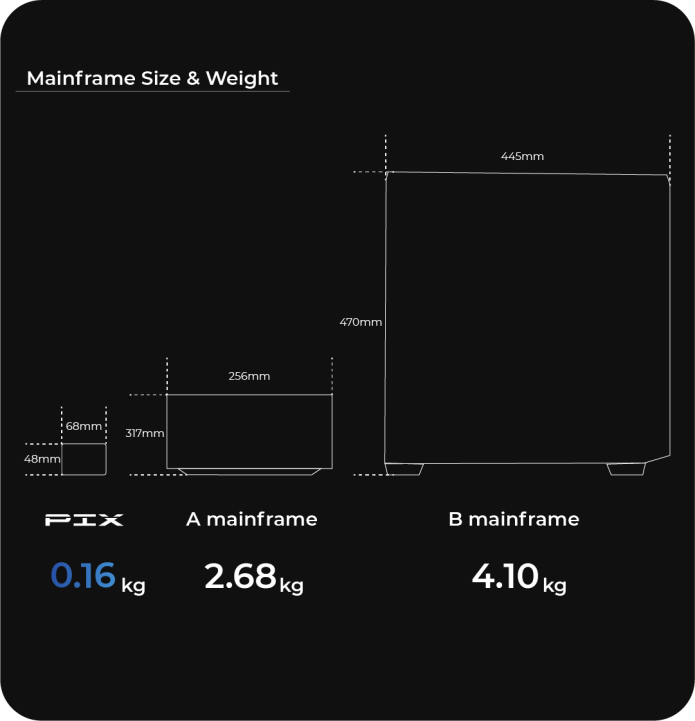 Compared to a traditional PC or laptop, PIX NII is just 0.35lb which is only 5% weight of a laptop. With this tiny size, the PIX NII not just can be used for office tasks and being a home computer, it can also be used as a digital signage, advertising display, conference exhibition, and more.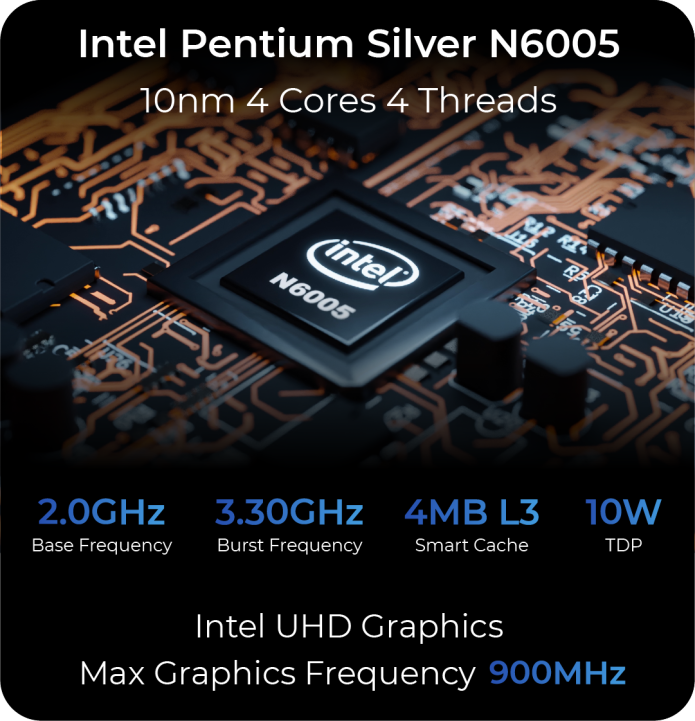 PIX NII adopts Intel Pentium Silver N6005 processor which is designed for minicomputers and mini hosts. The frequency of the four Tremont CPU cores is up to 3.3 GHz with a 10-nm process adopted. That makes PIX NII the highest CPU inside which outperforms other mini PCs on the market.

PIX NII supports two 4K@60Hz outputs, whether you're working hard or playing hard, multiple monitors give you more space to get things done. Write a document on one screen while referencing web pages on your other screen, or game on one while chatting on the other.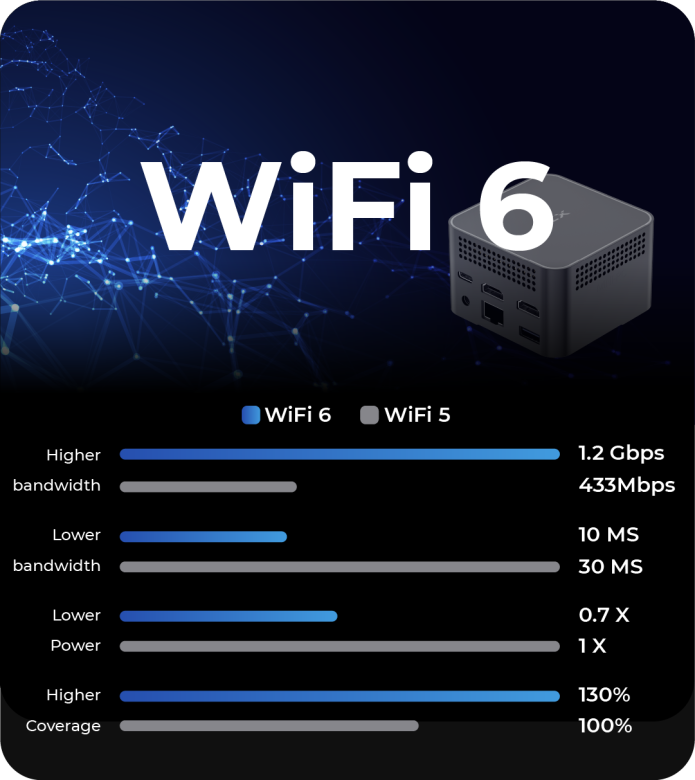 Enjoy high-responsive wireless gameplay and streaming throughout your home. Wi-Fi 6 delivers nearly 3X faster Wi-Fi speeds and lowers the latency to 10ms, along with advanced traffic management, providing you a smooth Internet experience.
The Bluetooth 5.2 allows PIX NII to connect dozens of devices with ease, remote control the Bluetooth mouse during a meeting or stream audio to your Bluetooth headset without the constraint of wires in minimal latency.
Connect in the way you want. PIX NII is loaded with comprehensive I/O ports, including an 2x 4K@60Hz HDMI outputs, a 3x USB 3.2, an ethernet RJ45 port, a USB-C charging port, a 3.5mm Audio out, and a micro SD card slot. Unlimited expansion starts with wired and wireless connections.

RAM dependent programs such as AI and After Effect run great on PIX NII. Thanks to LPDDR4 Ram up to 16GB, the PIX NII is able to run multiple programs smoothly, by switching between large programs can be done fast and efficiently.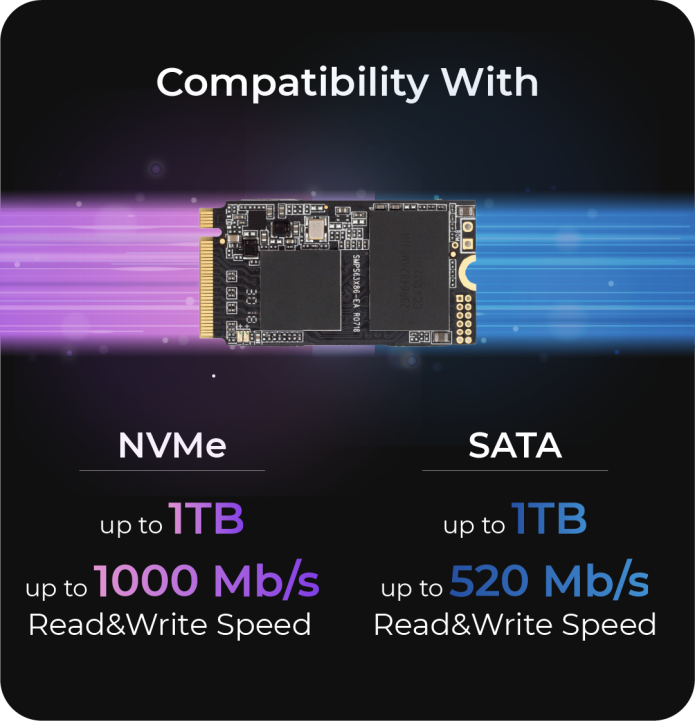 Storage shortage is no longer bound, you can easily upgrade the storage to1TB. PIX NII is compatible with both SATA/NVMe M.2 2242 SSD. Manage large data files or store your favorite videos and movies has never been easier.

PIX NII operates virtually silently with a dedicated cooling solution implemented to ensure optimal heat dissipation. You can barely hear the whisper-quiet fan and its high-efficiency cooling system.  Even with long use, PIX NII ensures peak performance at all times. Now, you can enjoy a movie or focus on work without being distracted.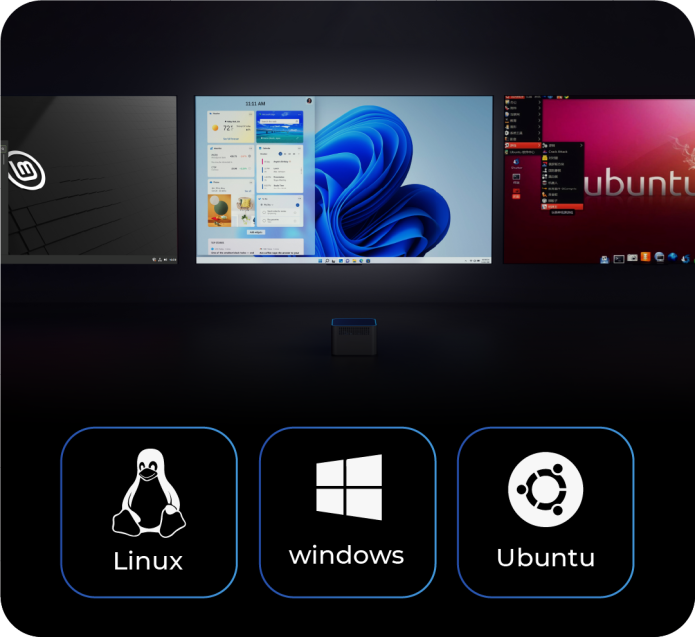 PIX NII works with multiple systems including windows, Ubuntu and Linux. You can install your favourite system into PIX NII and work in the best performance.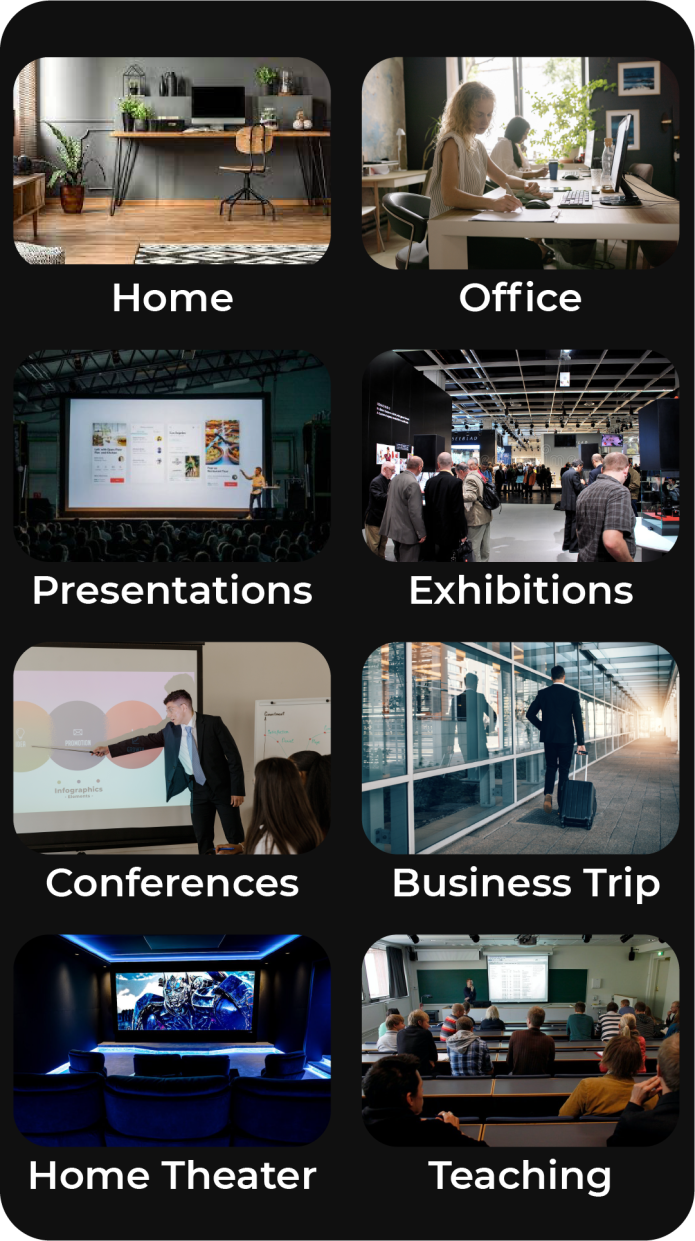 You can apply PIX NII into so many uses. Because of its tiny size, it is very easy to bring it out of your home and office. You can bring it to conferences, exhibitions, business trips and presentations. It must handle all the duties during work or leisure time.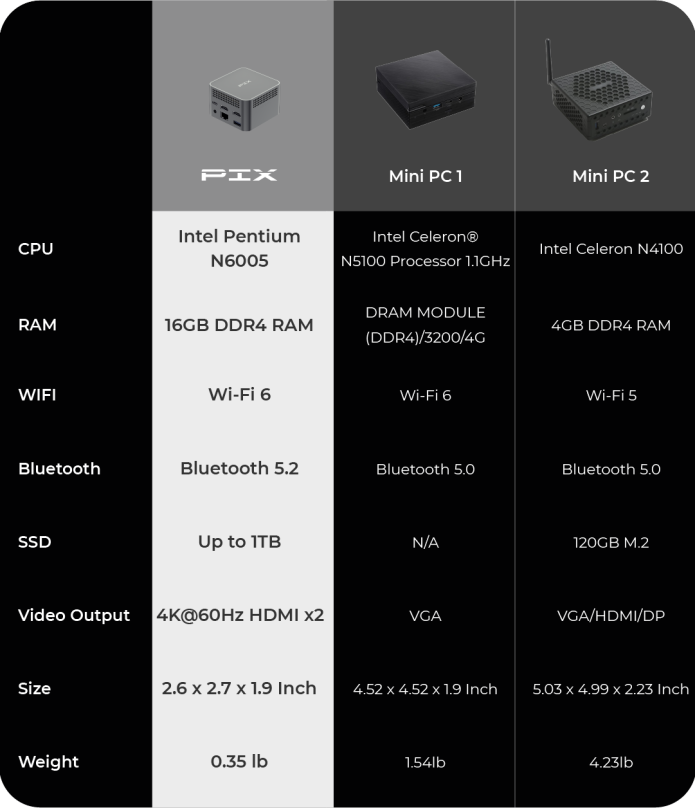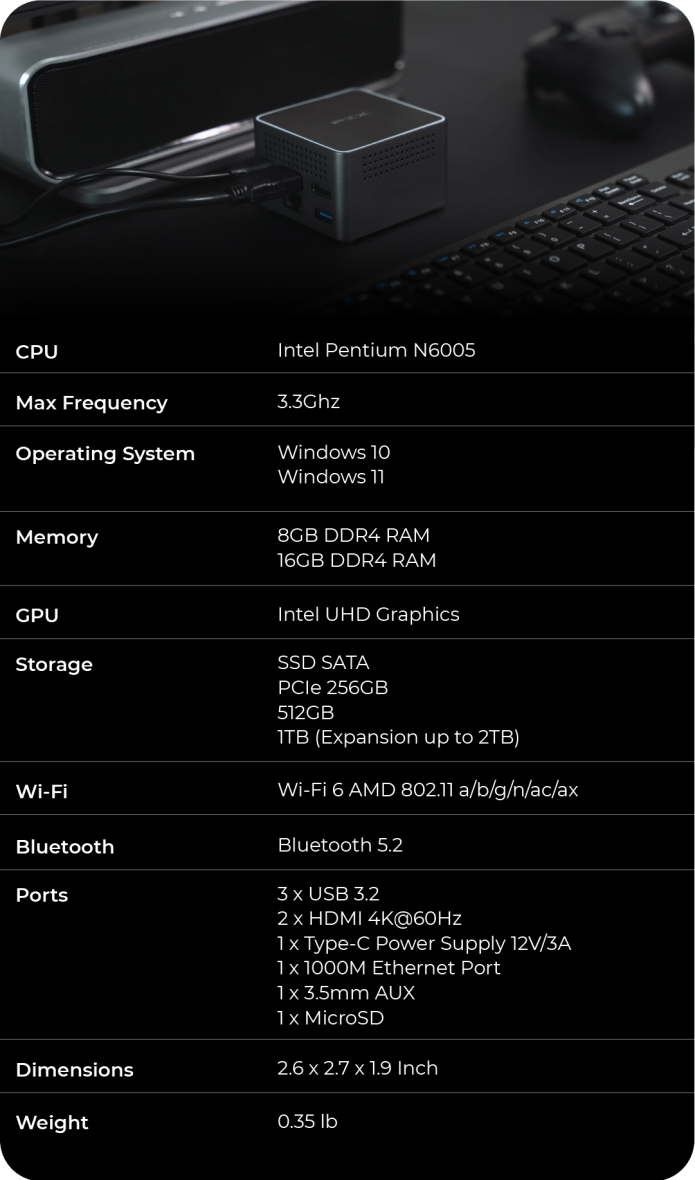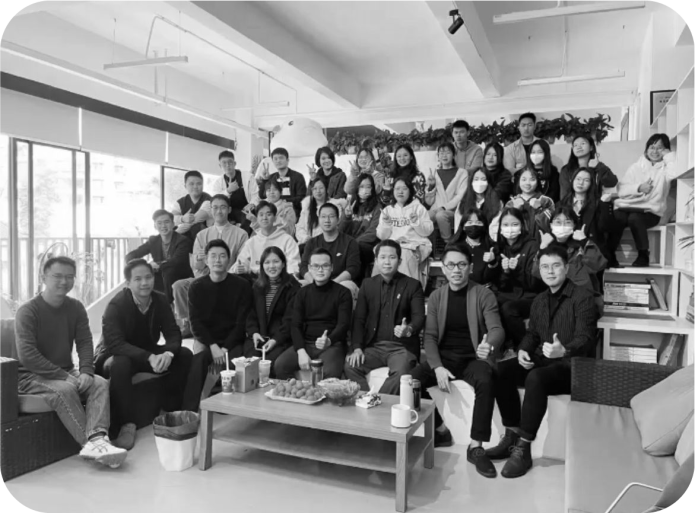 Our team consists of hardware engineers, supply chain experts, visual designers and marketing veterans. Our core members have been innovating in consumer electronics industry since 2010, creating various products and providing ideas and solutions for many popular brands. For these years, we have come to realize that we could bring so much better changes to the world through our very own ideas.
And that's when we started looking to build our products, and we had our eyes on PCs. As computers are more and more important but it is getting bigger and bigger, we want to make this product as tiny as possible, yet powerful as never to fascinate the usage of computers. 
We have overcome many obstacles to create PIX NII that is not only small in size, but powerful enough to take on heavy-duty tasks and we are now very proud to present it to you.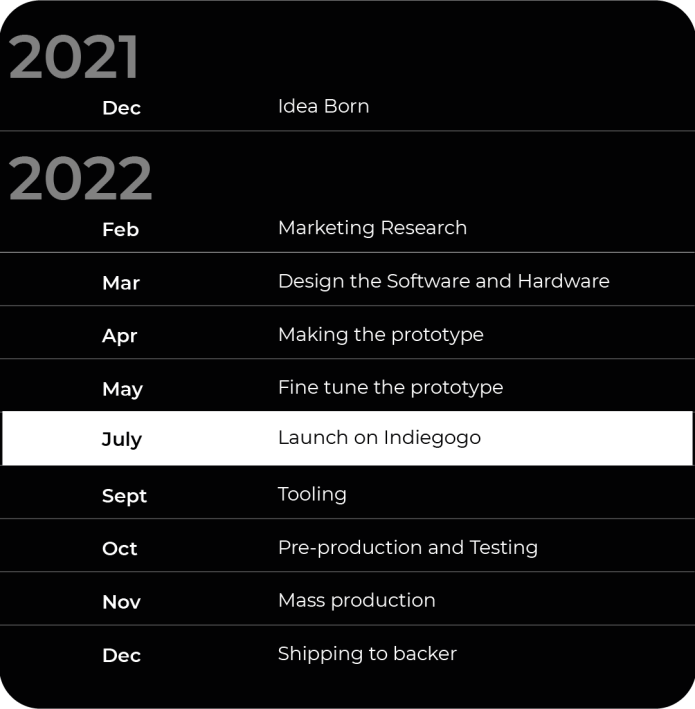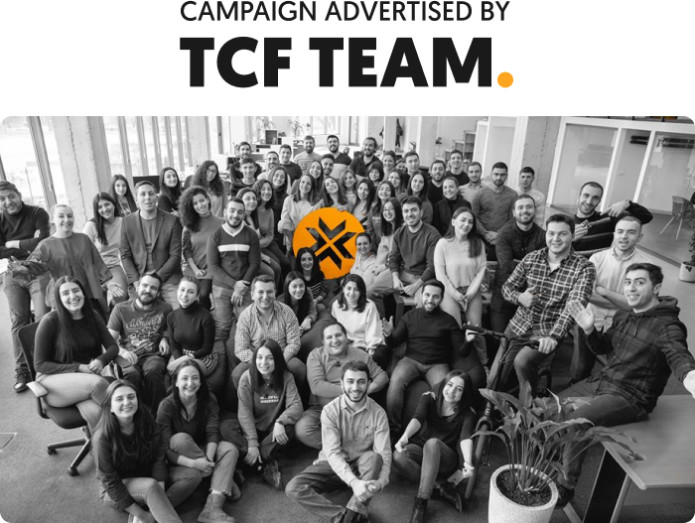 The Crowdfunding Formula (TCF), a crowdfunding marketing agency responsible for the top crowdfunding campaigns. Join our campaigns in raising an average of $1.2M.

This project is promoted by New Backer, a community of over 220,000+ members that has raised creators over $50MM to date.